This super easy Balsamic Caprese Bruschetta recipe is the BEST appetizer! Not only is it quick to make, but it tastes so great, too!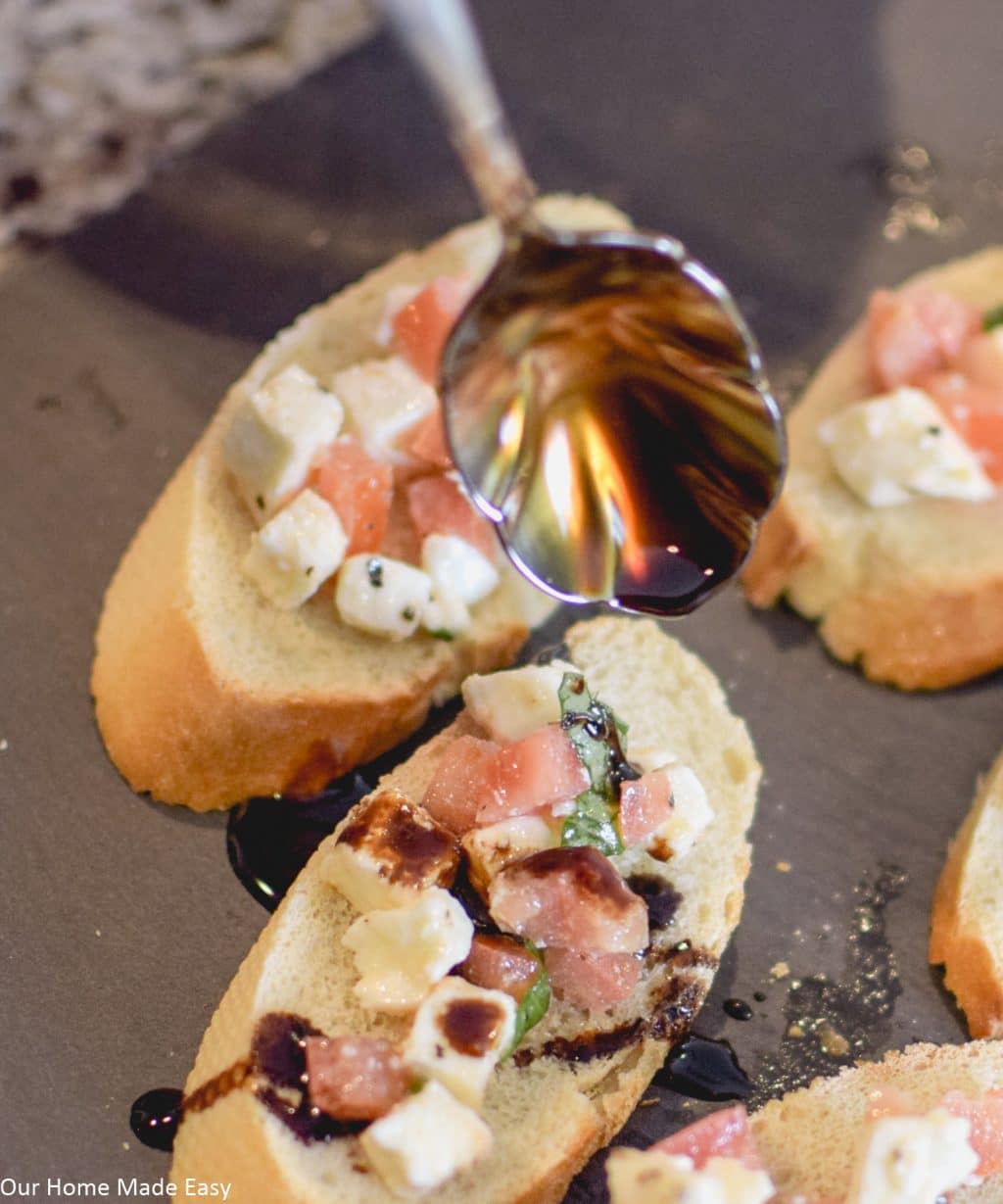 Sometimes we like to spice up a Sunday afternoon. You know like, let's try a new snack rather than the usual chex mix kinda spice. 🙂
We love to buy the bulk packages of mozzarella from Sam's Club or Costco. They are a great value for the money and we like to add mozzarella slices to our grilled chicken dinners or on pizza!
But inevitably, there is always some cheese leftover that begs to be eaten. If we didn't do something with it, I can count on Aubrey or Owen disappearing with it. 🙂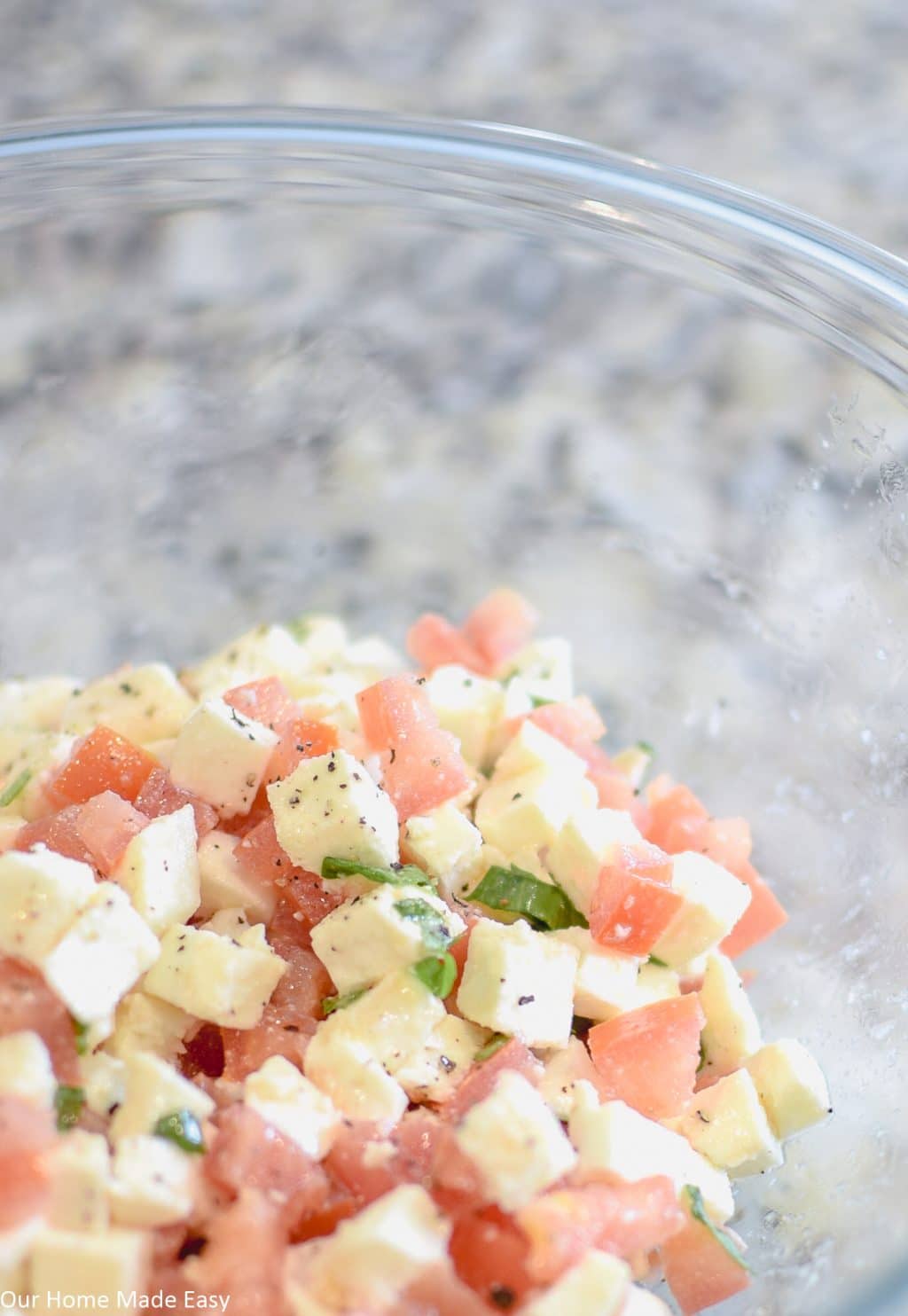 We happily take any left over mozzarella and throw together this simple, but oh-so-tasty appetizer. It has the perfect crunch against traditional caprese flavors.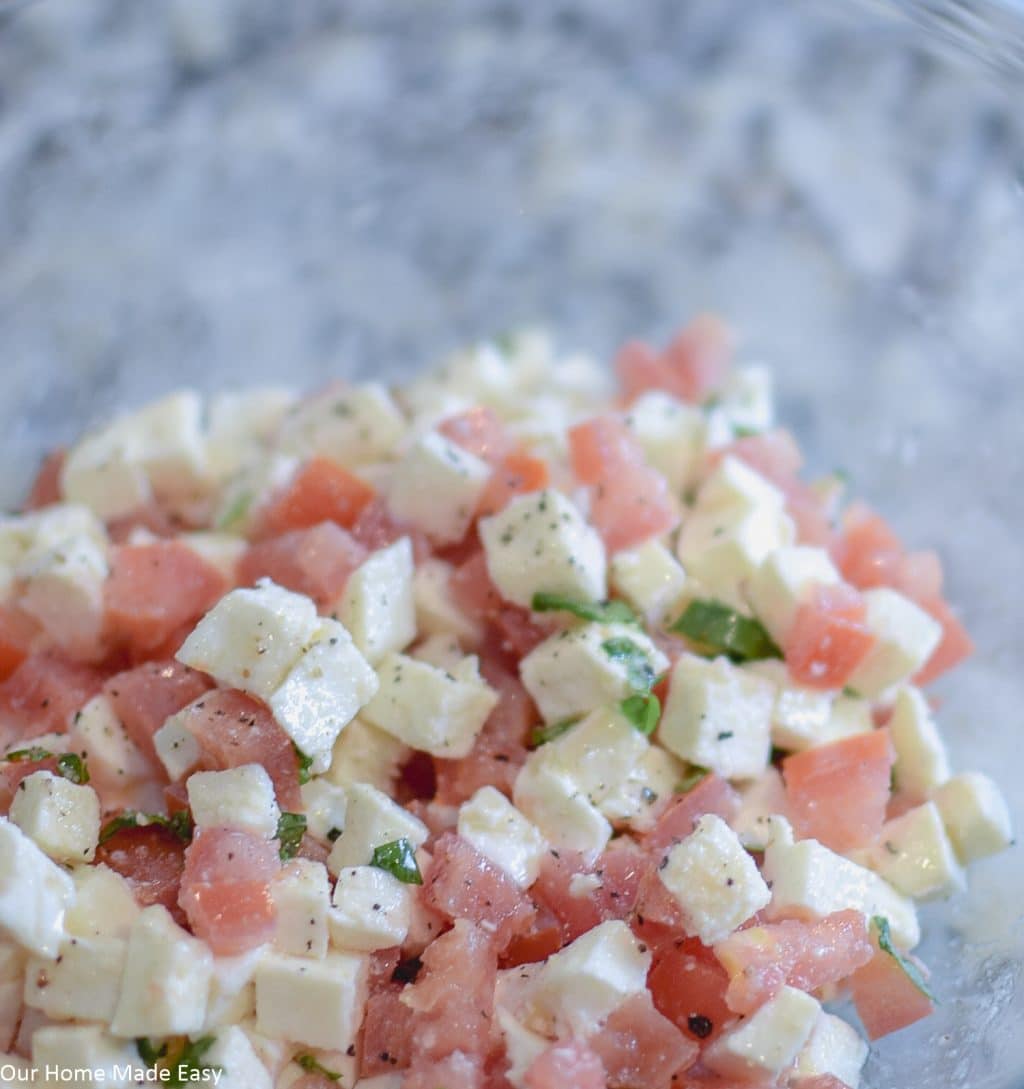 To make this appetizer even easier, I'll toss a cup of balsamic vinegar on the stove-top while I'm unloading groceries or cleaning up the kitchen. After about 15 or 20 minutes of cooking on medium high heat, it's reduced to a glaze.
When it's a glaze, you can pour into a measuring cup and toss it in the fridge to cool.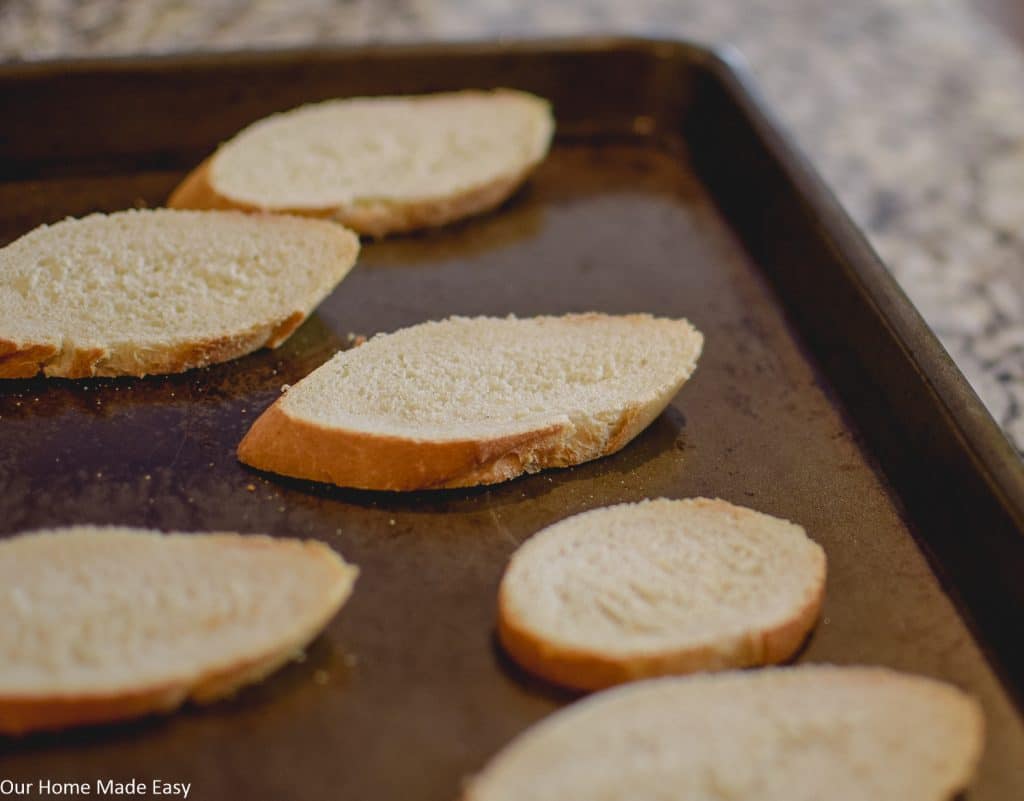 Once I'm ready to serve the appetizer, I'll cut a french loaf from the store on a slight diagonal. Sure, you could call it fancier, but really, it gives you more surface area for more caprese! 🙂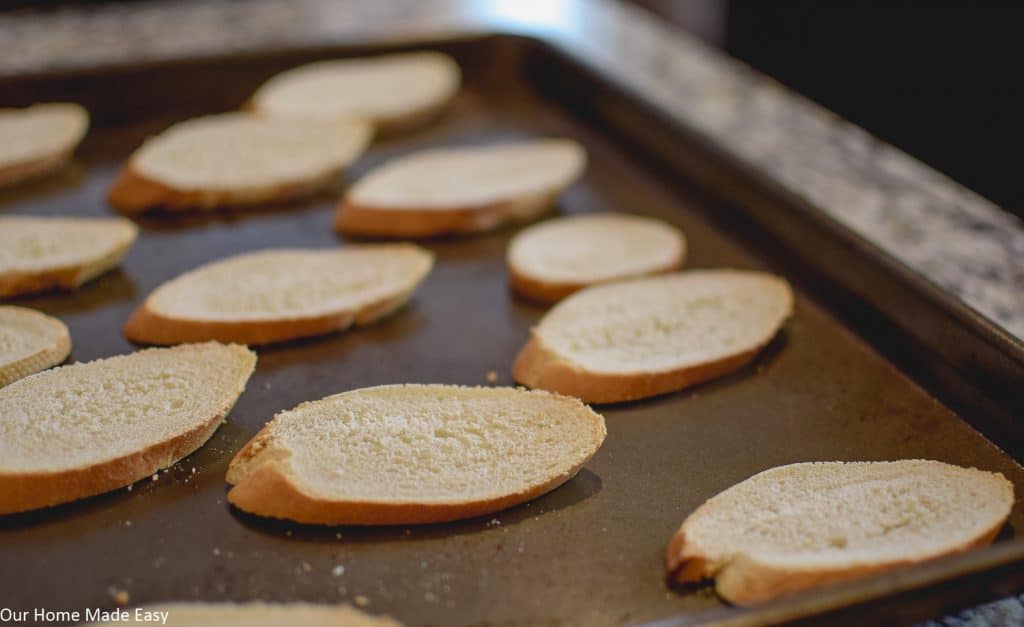 Toss the bread in the oven for a few minutes and take this appetizer up to another level!
So darn yummy!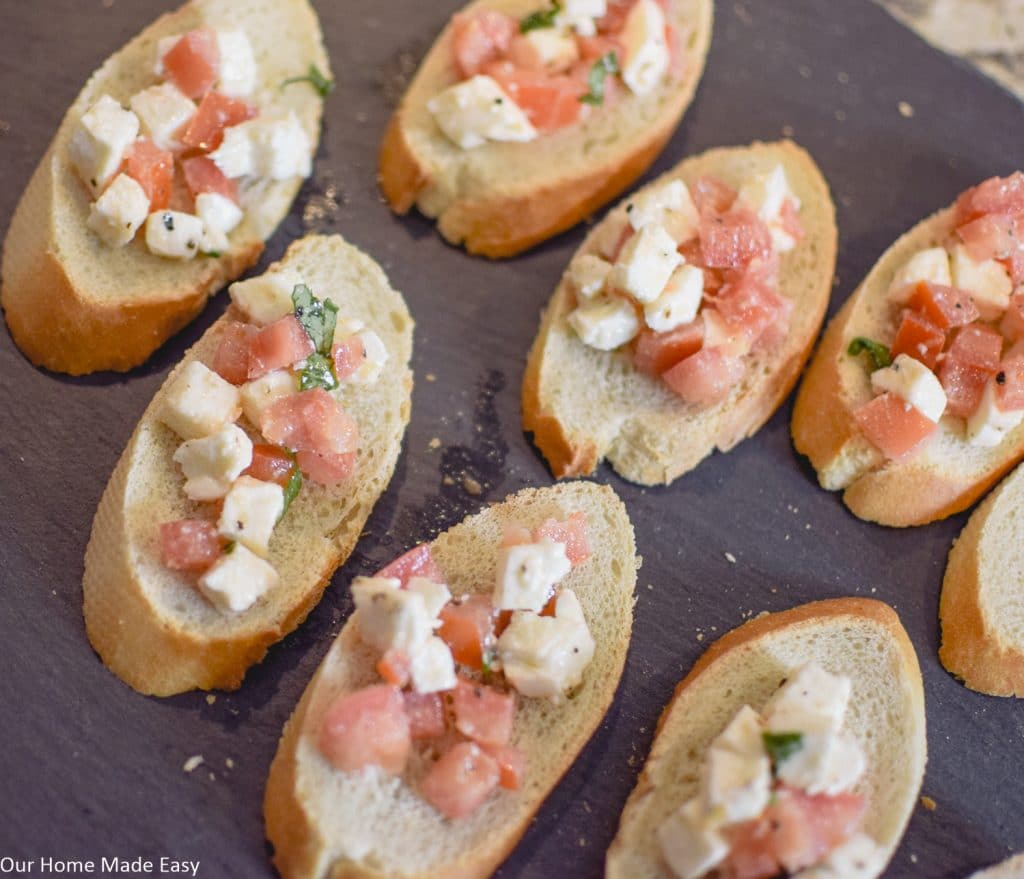 Once the toast is ready, pour a heaping spoonful(s) of the mixture over each slice. Then drizzle on some of the balsamic glaze.
Biggest fight of the day for Jordan & I? Deciding when to call "that's enough glaze!" I'm Team #neverenough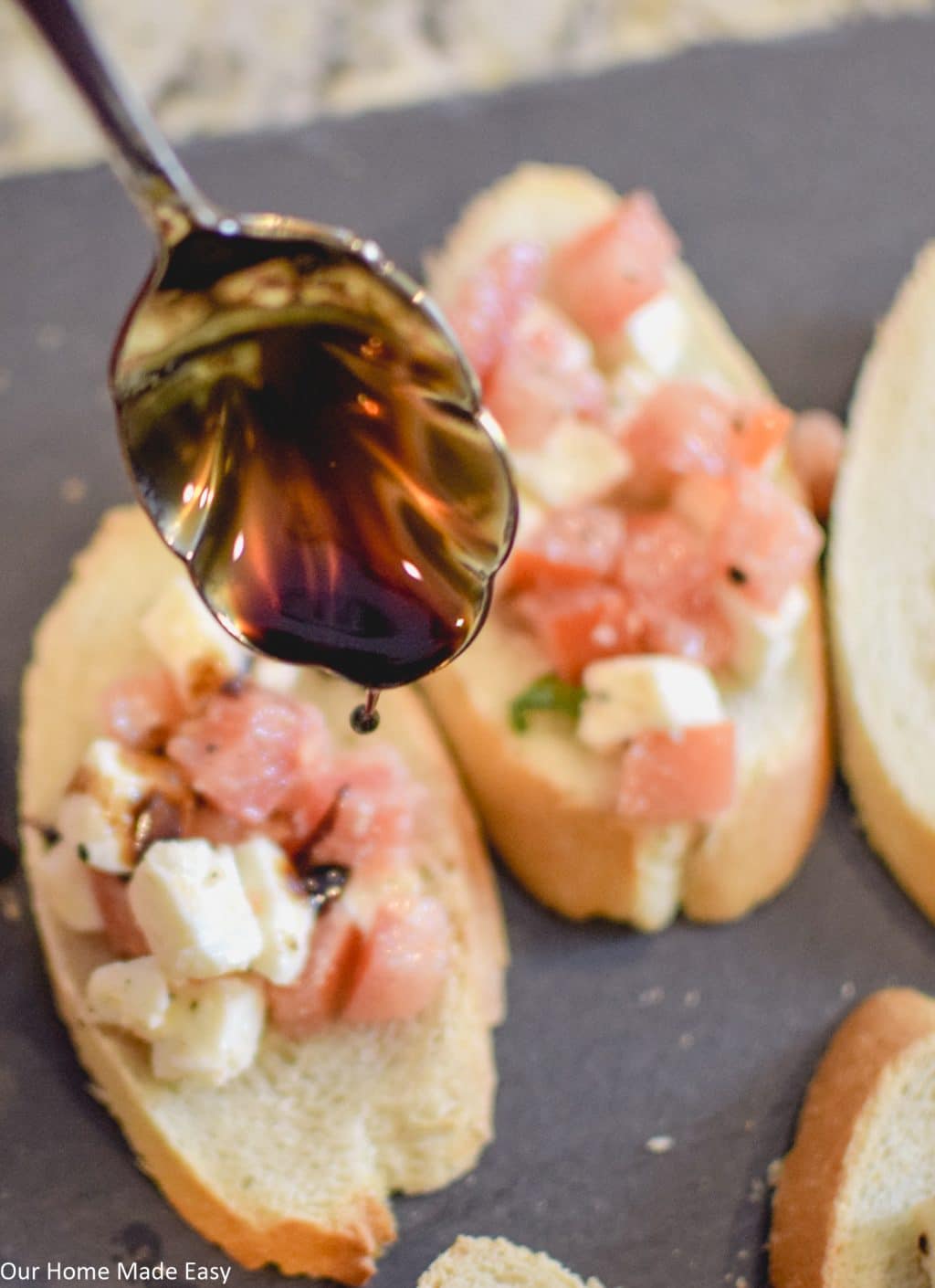 Save the extra balsamic glaze for meals during the week. I like to use it on vegetables and salads.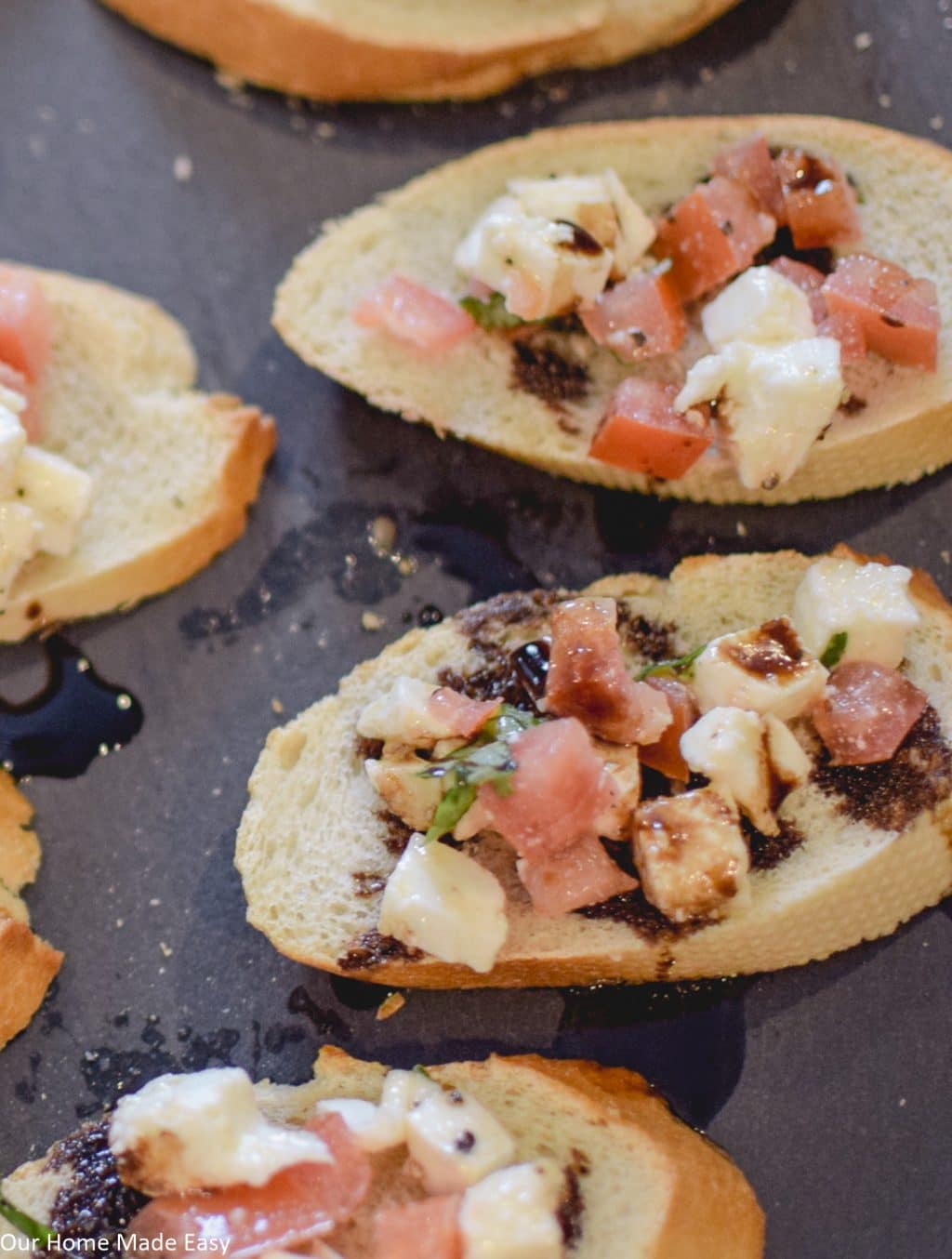 This super easy appetizer is perfect for any get together or for yourself on a Sunday afternoon! You can save your topping for another day or another loaf 🙂
Enjoy!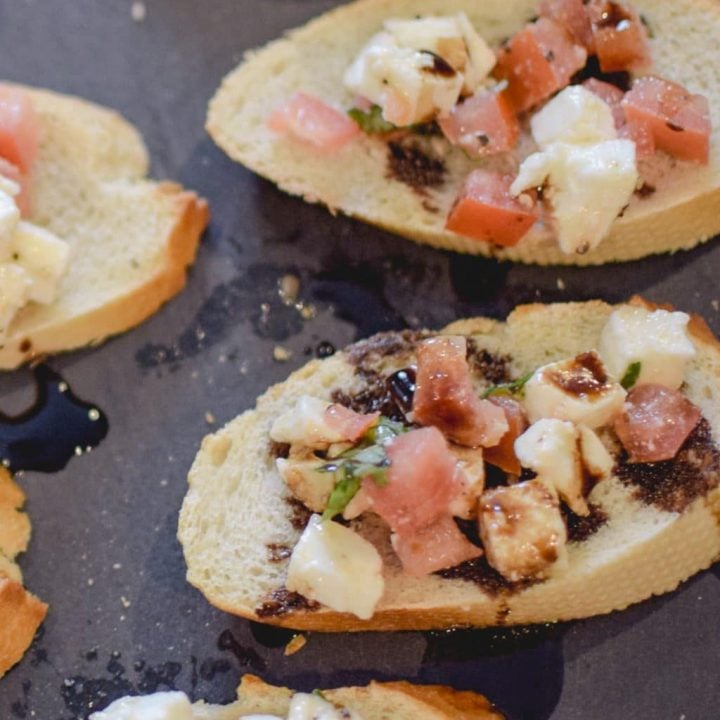 20 Minute Balsamic Caprese Brushcetta
This simple Caprese Bruschetta recipe is an easy appetizer that's ready in just a few minutes.
Ingredients
8 oz Balsamic Oil, Cooled Glaze
1 loaf French Bread
4 tbsp Olive Oil, Extra Virgin, Divided
5 Roma Tomatoes, chopped
8 slices Fresh Mozzarella, [Whole Sleeve], chopped
10-12 leaves Basil, Fresh, Chopped
1/4 tsp Salt, to taste
1/4 tsp Pepper, to taste
Instructions
Balsamic Glaze
Heat Balsamic oil in small pan on medium - high heat. Heat for 20 minutes until it's reduced by about half.
Cool balsamic glaze in fridge until needed.
Caprese Bruschetta
Preheat oven to 350 degrees
Cut the french bread on the diagonal. You should have approximately 24 slices
In a mixing bowl, mix together the chopped Roma tomatoes, basil leaves, fresh mozzarella, and 2-3 tablespoons of the olive oil.
Once mixed, sprinkle in salt & pepper, to taste. Combine.
Line up the bread slices on a baking sheet and if desired, brush over remaining oil on the slices. Toast in oven until lightly crunchy (about 3-4 minutes)
Top the bread with the Caprese mixture. Lightly drizzle the balsamic glaze over the slices.
Notes
This recipe is great for preparing the balsamic glaze & Caprese mixture earlier in the day. When you are ready to serve, toast the bread and top!