Hi there! I know it's been a really long time since I've shared a new recipe. I promise to make up for it soon. And to kick off some new recipes, what is a better reason than a certain big football game coming up? Do you love football game day foods? Today, I really wanted to share a super easy appetizer for you. It only has three ingredients, so you know it's easy. And for the cooking adverse — no oven or stove top required!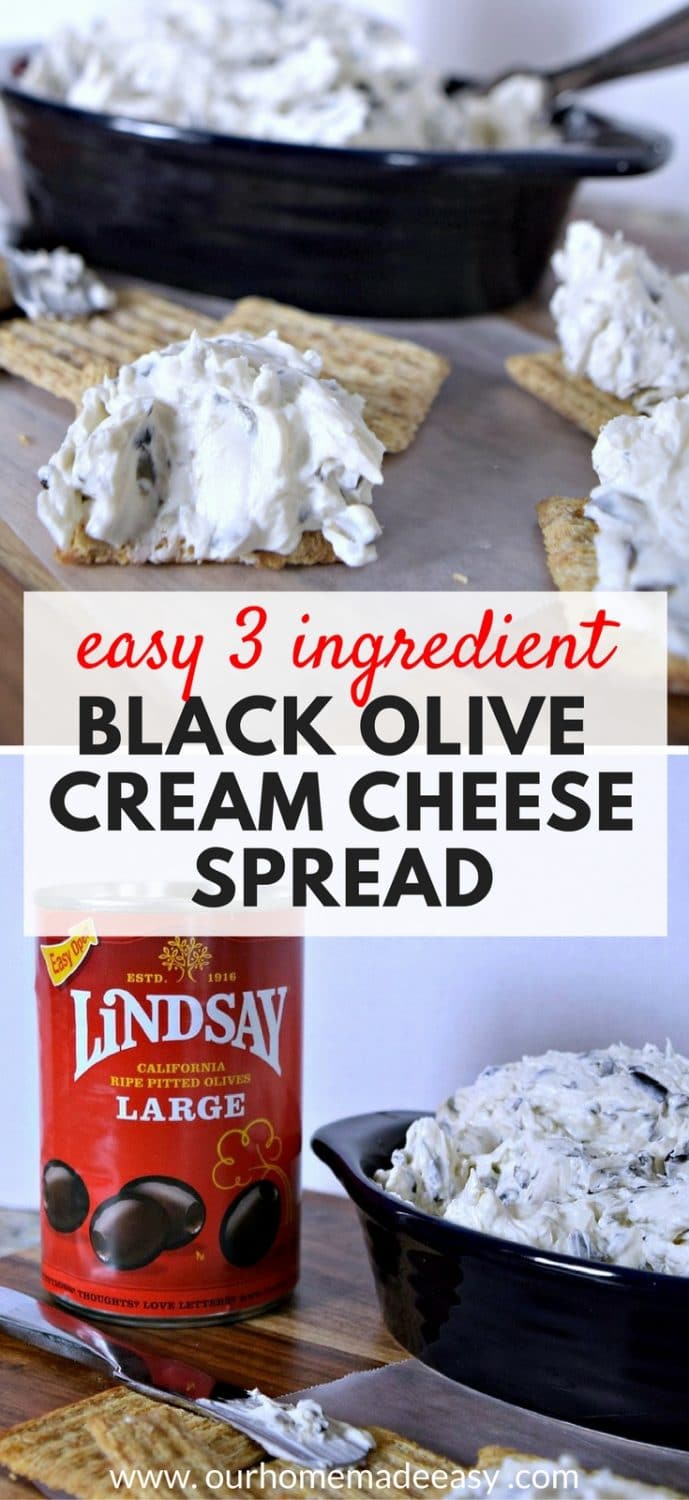 So pretty much, this dip is for everyone.
My mother in law introduced me to this dip about 10 years ago. I never had the cream cheese & black olive combination before — I was instantly hooked. Once I found out how easy it was to make (and scale it in size), it's become a go-to dip for parties. I always use Lindsay olives for this recipe, because they really 'pop' against the cream cheese.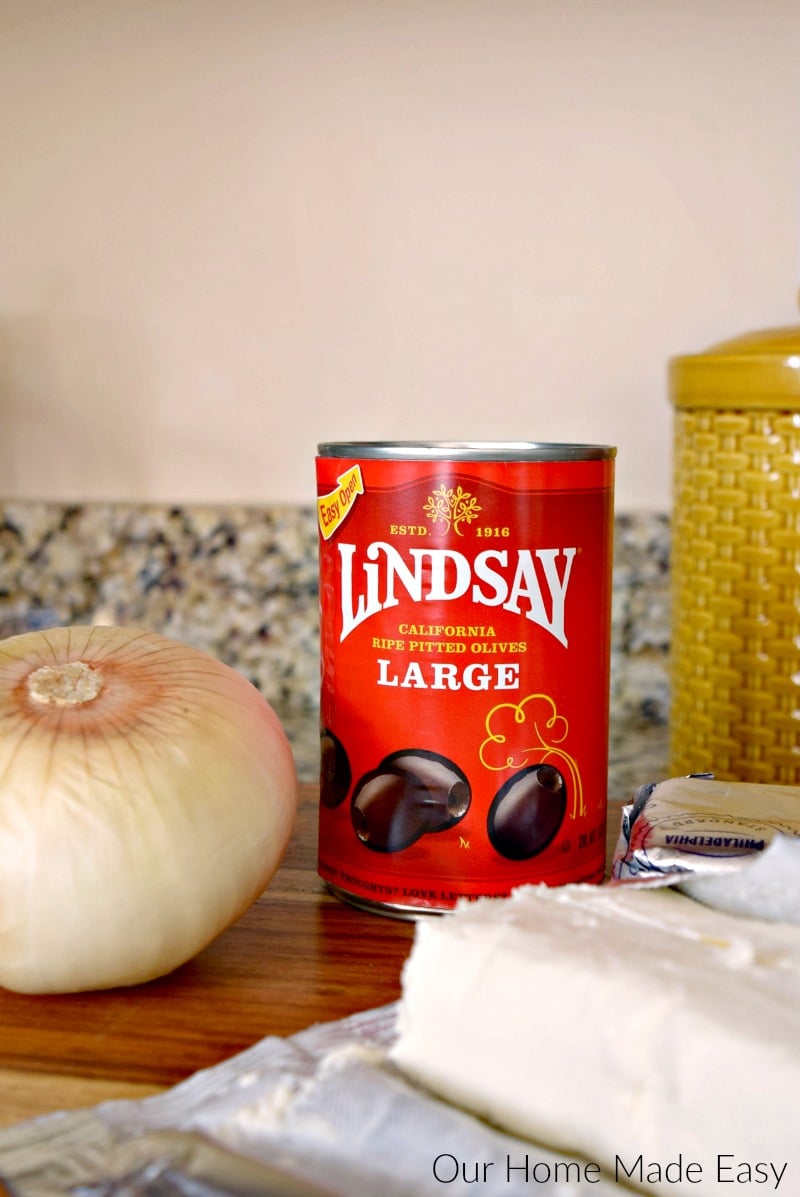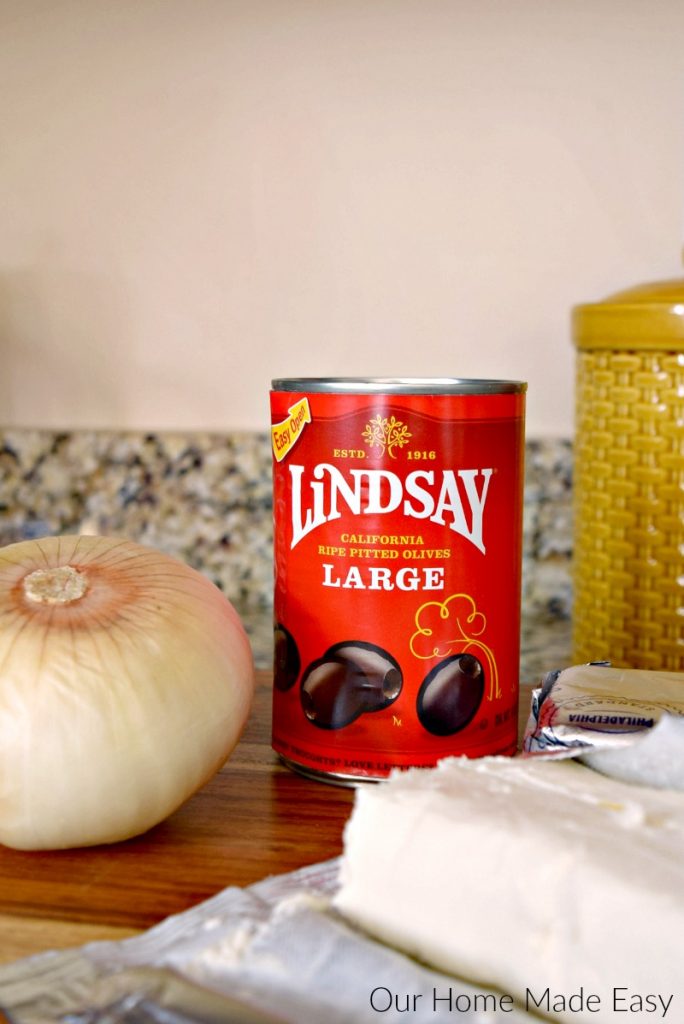 You can choose a yellow onion or a sweet onion for this black olive dip. I prefer the flavor of the yellow onion better for this recipe. You'll want a sturdy cracker to pair with the dip. I serve mine with Triscuits or Wheat-Thins.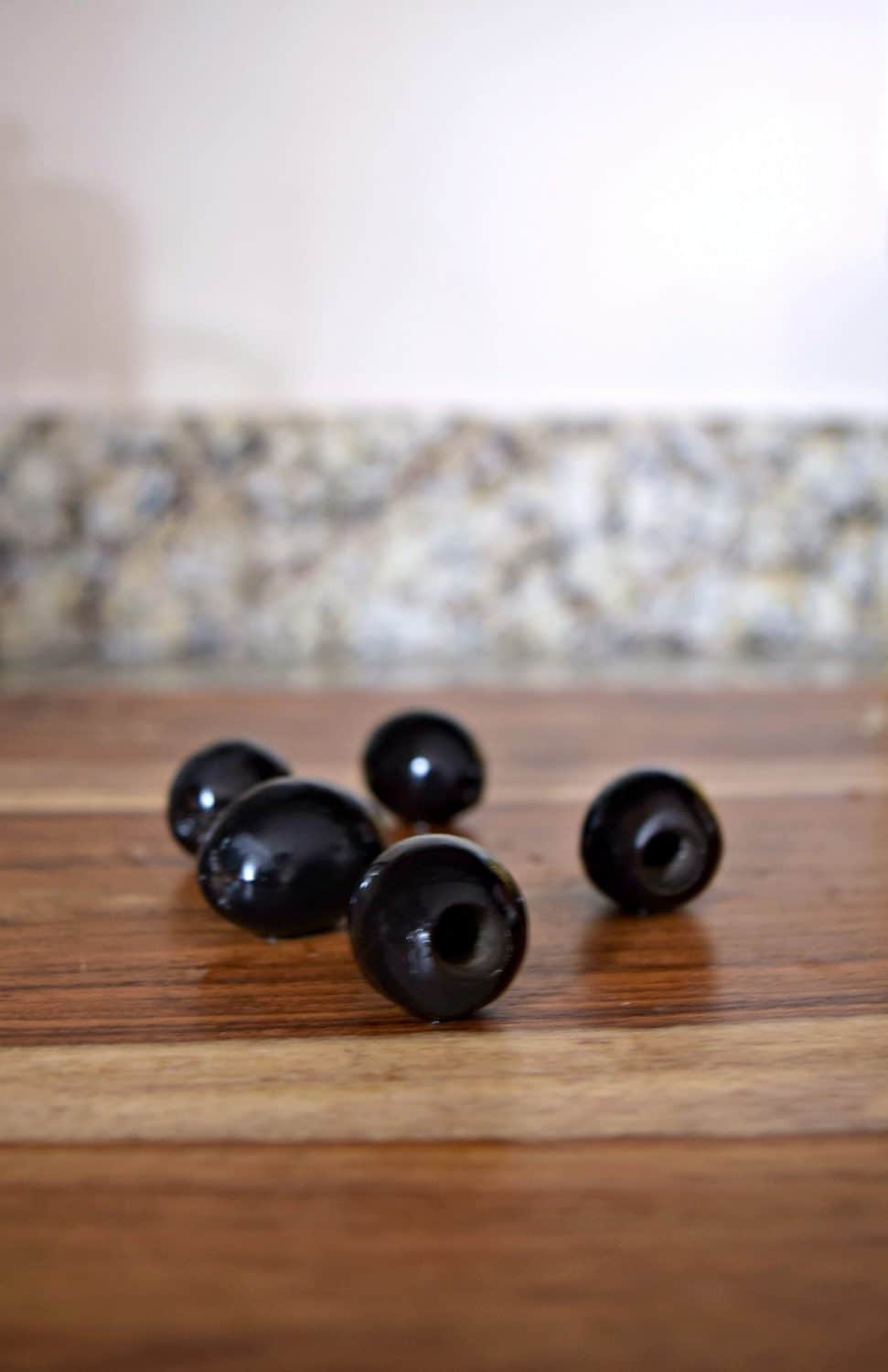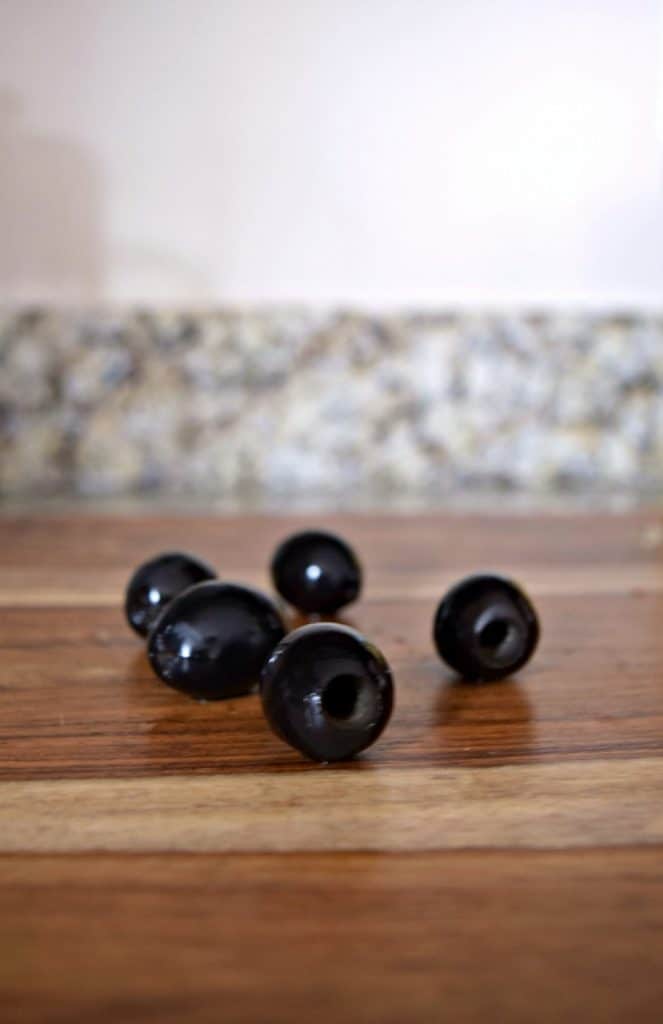 If you love this recipe– pick up a coupon before you head to the store! If you join Club Lindsay, you'll receive a coupon for $1 off in-store and exclusive deals on their products. [For more info, click here]  Lindsay also has dozens of recipes. From simple appetizers to several Pinterest worthy dinners, I was really inspired to start using olives in our diet.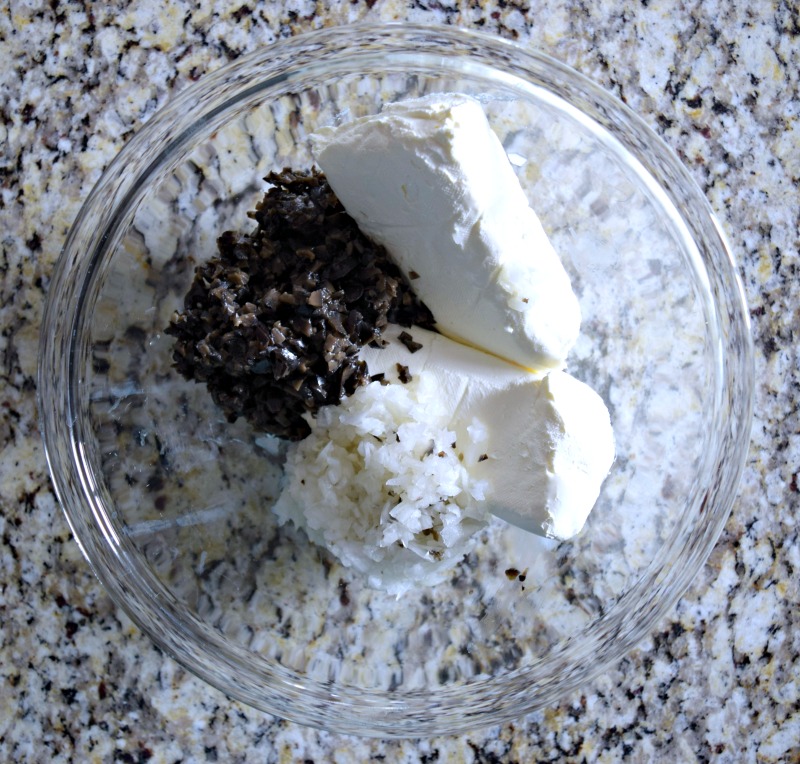 If you're feeling especially lazy, simply chop up your black olives and the onions in a food chopper! Mine is used pretty often. 😉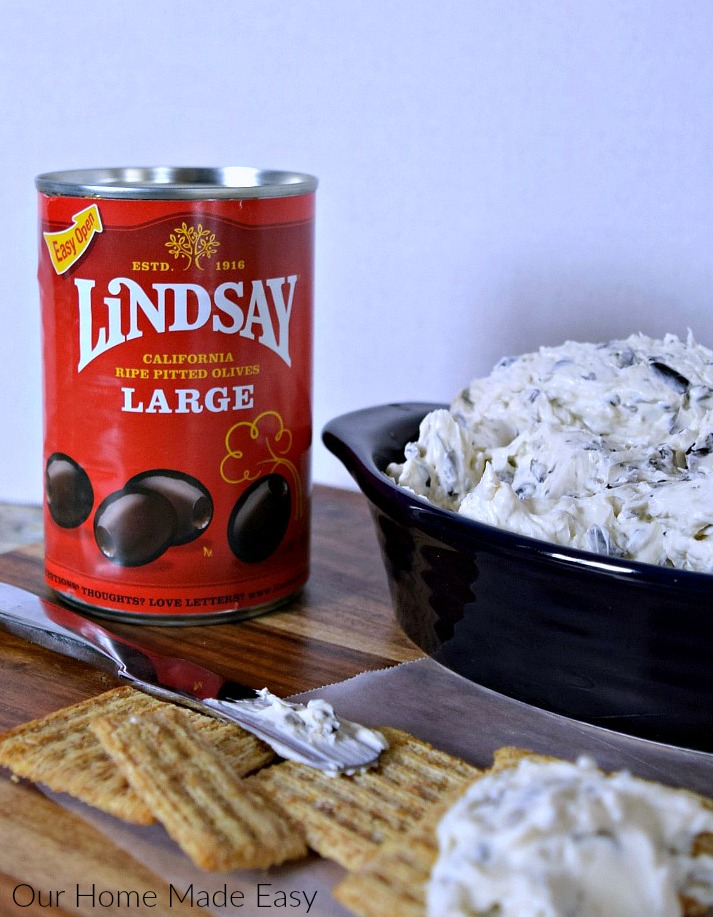 For my readers, Lindsay is offering a 25% discount on any online purchase (Promo Code: GAMEDAY)! If you prefer to visit the grocery store, find your nearest Lindsay retailer using the Lindsay Store Locator.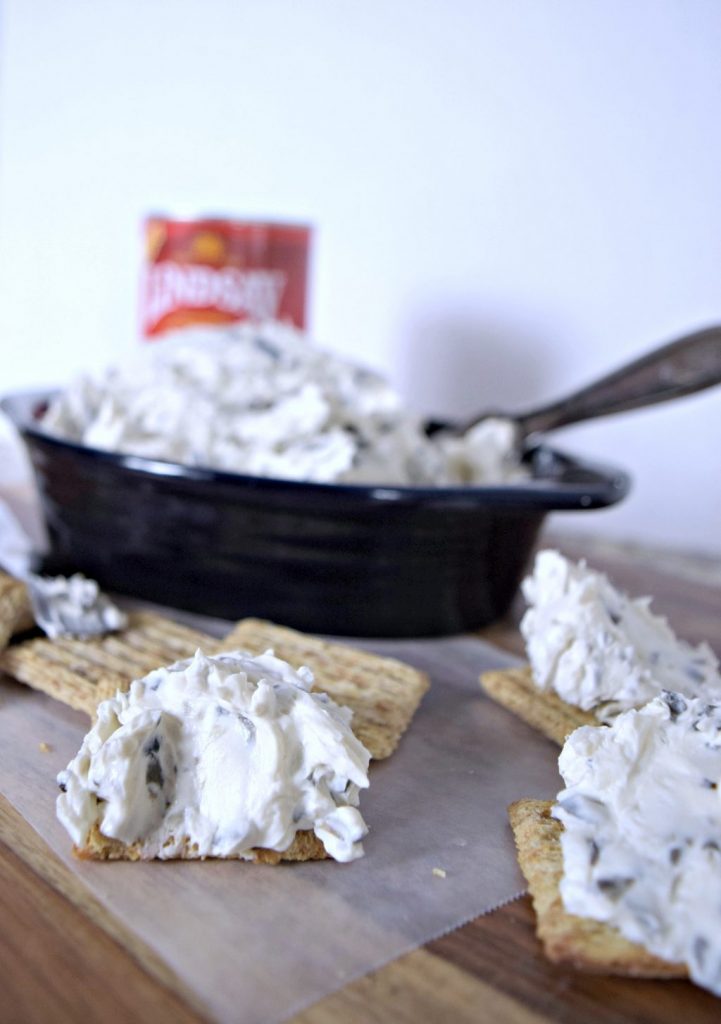 Enjoy!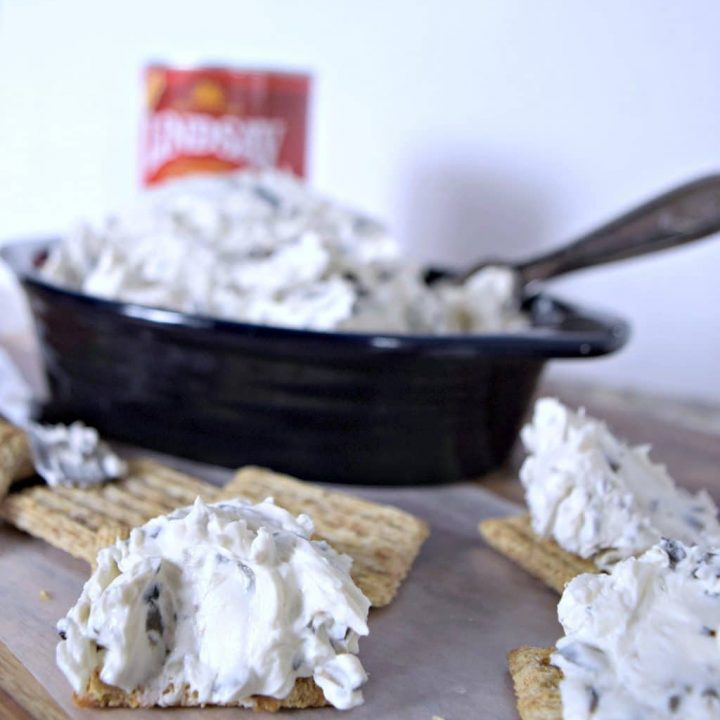 3 Ingredient Black Olive Appetizer Dip
Ingredients
1 Can of Lindsay Black Olives
2 Bricks of Cream Cheese, , softened
1 Small Yellow Onion, (about 3/4 cup chopped)
Crackers for Dipping
Instructions
Carefully slice up the olives.
In a food processor, chop up the onions.
Mix all ingredients together.
Cover and chill for 2 hours before serving.
Serve with crackers.