Have you ever wondered why your projects turn into DIY failures? Learn 7 reasons why DIYs fail & how to easily make your next DIY perfect!


Have you ever pinned a project and decided you were going to make it this weekend? Or had every intention of finally starting that project who's supplies are still sitting in it's plastic bag? DIY projects are so much fun to plan… but actually finishing them is a different story. Especially when you feel like you lost track of time. Here are 7 reasons why you & I are failing at actually finishing DIY projects!
7 Simple Reasons Your DIY Projects Fail
1. We Underestimate the Amount of Work
Have you ever found a great looking finished project on a Saturday morning and decided that today you were going to create it? Me too. Unfortunately the quickest way to never finish a DIY project (or have it look like than professional) is to underestimate the amount of work it will take.
In another aspect, think about what you'll actually do with the project. Is it practical for your space? I love those DIY Farmhouse tables, too, but will the project's sizing fit in your space? Do you have an empty wall for pallet wine racks (spoiler— there's always room for more wine 😉 )?
Solution Understand the steps required for the entire project. If you are unsure about one step in particular, do your research. While it isn't fun, you don't want to invest money & time in something you realize would've never worked in your space.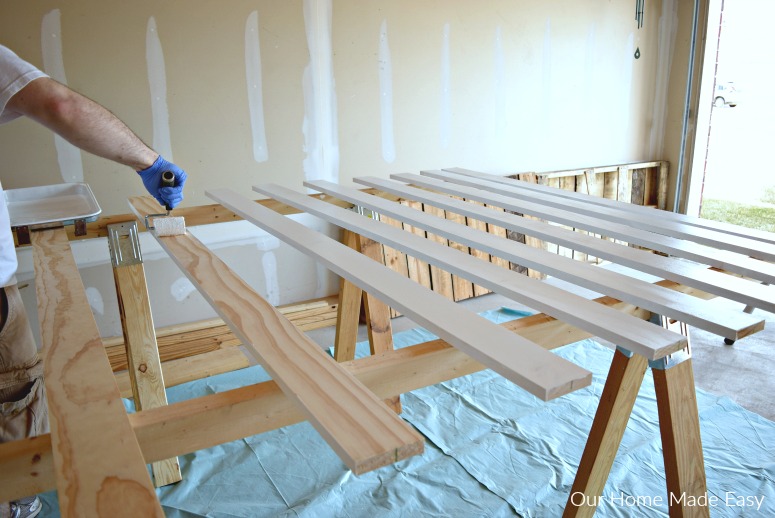 2. We Underestimate the Cost (Materials & Tools)
When you see a project advertised as a $50 complete wall renovation online, you can find yourself feeling down because the supplies are actually $75 and you need to buy a $100 tool to accomplish the DIY. That $$ is merely a guide. This is where your home's location (it's amazing cost variations across the US) and any modifications to the original project become an issue.
For most DIY-ers, we will happily invest in a table saw or drill press. But it isn't always practical to buy every single tool (we rented a wet tile saw recently).
Solution Once you've understood the project (#1 above), don't be afraid to write down the number of materials you need for your space. Whether you're adding easy board & batten for a hallway or an accent wall, the amount of you need will be vastly different than what the project may tell you. And that can really add up in material supply cost. Know your expected costs before you drive to your local big box store.
Other Posts I Think You'll Enjoy: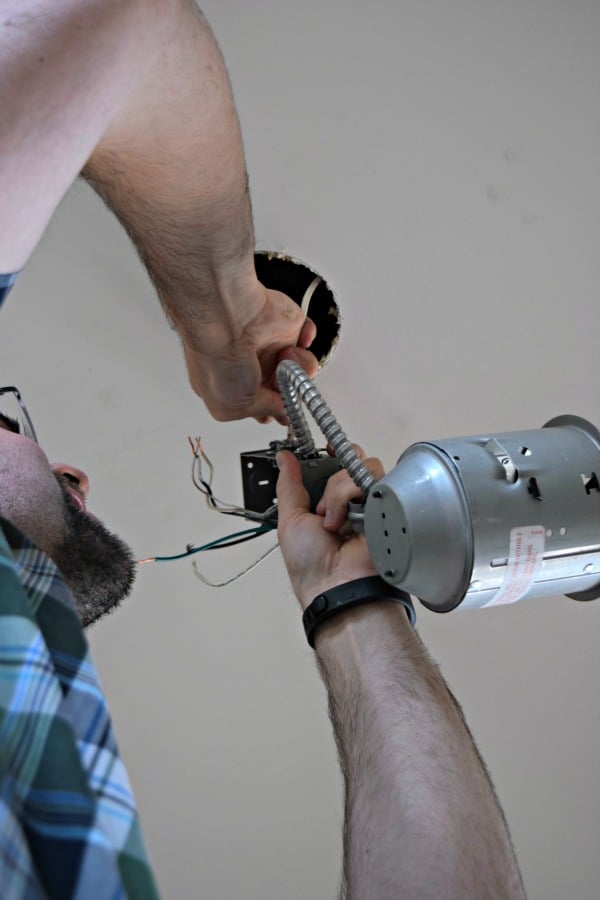 3. Underestimate the Time it will Take
One of the best parts about DIY-ing a project is starting it! You dive in excited to build a new tray or something for the front porch because it's finally getting warm outside (this is not anecdotal 😉 )! Then you feel defeated when you're a third of the way through and nap-time is over.
And what happens next? Your kinda started project (it did take awhile to gather the supplies) is now crumbled up in a closet or in the basement, out of sight.
Solution Just like #1 & #2 above, think about the steps needed for your project. If a project requires you to prep, sand, and paint, know that while the steps themselves don't take long, the drying in-between may take several hours! It's so difficult to put down a project when all you want to do is have a finished DIY. Use weeknights to prep your project so that when Saturday morning arrives, you'll be ready to do work rather than watch an item dry or set or cure.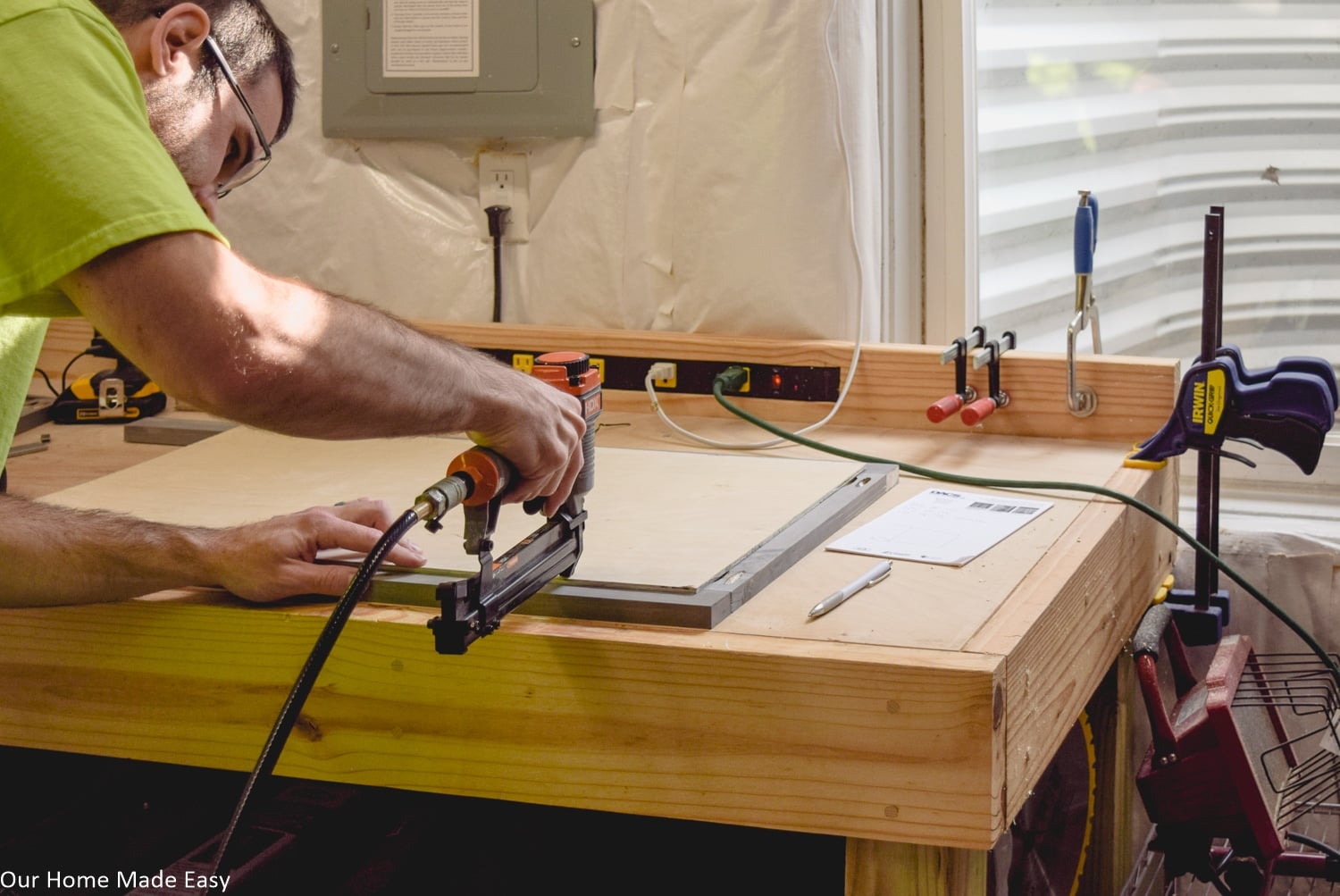 4. Don't Realize the Skills Needed
The best projects are the ones that look amazing, would make our house look a zillion times better, and only cost a few dollars! I love pinning beautiful tile work or DIY pieces of furniture.
However, I have to admit, until we installed the mosaic tile in the powder room, we'd never tiled before. And I'm over here pinning showstopping kitchen back-splashes. Oops.
The quickest way to fail at a DIY project is to start only to realize it;'s out of your skill level. Is that an absolute show stopper? No way! You have two options for when you don't have the skills you need to complete your project.
Solution The easiest solution is hire / outsource your labor. While you may not be able to do one part of a DIY project (or have the tools on-hand), you can ask for help. Whether it's paying a local contractor a nominal fee to prep some work for you or having the customer service associates rip down boards for you in-store (2 cuts per board are free!), don't let one part keep you from succeeding.
The second option for when your project ellipses your DIY skills? Take this time to learn a new skill set! It's one of the biggest things we do ourselves. Jordan had zero idea how to install tile, but he did it well— eventually. With YouTube at your disposal and in store workshops, you should be able to quickly learn a new skill, if you're up for it!
Note: If you're only ever going to do this skill once, I'd recommend finding a cheap, but quality alternative. If it's a life skill, consider taking some extra time and learning how to do it rather well before tackling your project.
Related:

5. We Take Multiple runs to Lowe's or Home Depot
There is nothing more momentum stopping than having to stop, pick up (if you have little ones running around), running to a big box store, and coming home to start again.
Solution In #2 above, write down what you really need. Then add a few more units. Most stores have wonderful return policies. Buy more than you expect to need so that you only have one return trip— at the end to return any unopened / unused items.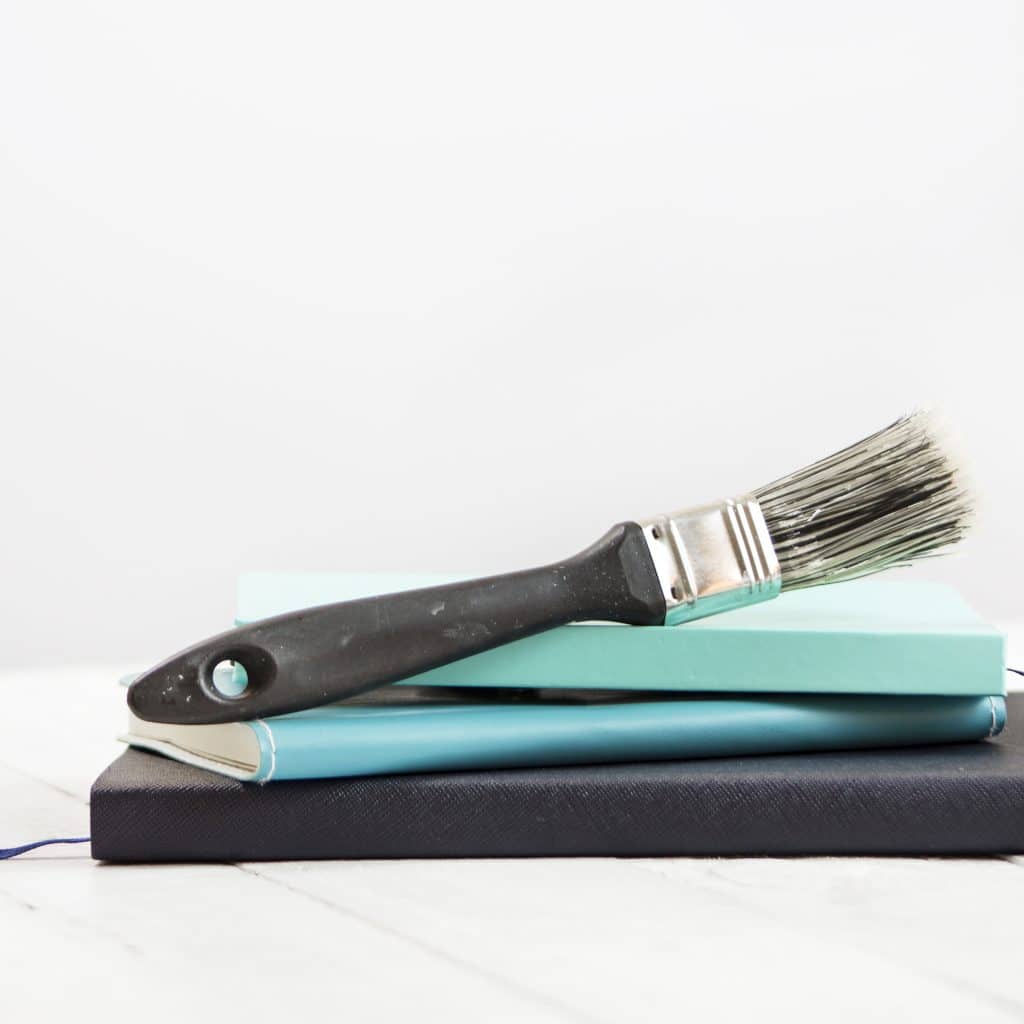 6. We Don't Realize That it's No Longer 2 Sets of Hands all the Time
Back before we had kids Jordan & I could spend a majority of the day working on projects and occasionally late into the evening. Over the past several years we've had to adjust our expectations for the time it will really take to get a project finished. We no longer can have always have 2 sets of hands building something. At best it's 1.5 sets. 🙂
And it's frustrating to know if you just had the a few hours to do something, you could knock most of it out. But you don't and that's okay, too.
Solution DIY projects and young kids are a delicate balance. Inevitably, you won't have 2 sets of hands on-deck all the time. If you're lucky and have grandparents nearby, don't feel guilty for allowing them to make memories with their grandchildren.
If you don't have occasional family help nearby, find a way to compromise on the steps of your project. If you are really good at one part, tackle that while your husband plays with the kids, then change it up. For Jordan & I, we struggle finding a balance of getting things done around the house, without giving the kids too much TV.
If you see me on a long 'leisurely' walk with the kids around the neighborhood, know that Jordan is probably at home using a tool that needs the air compressor (the kids hate the noise). 🙂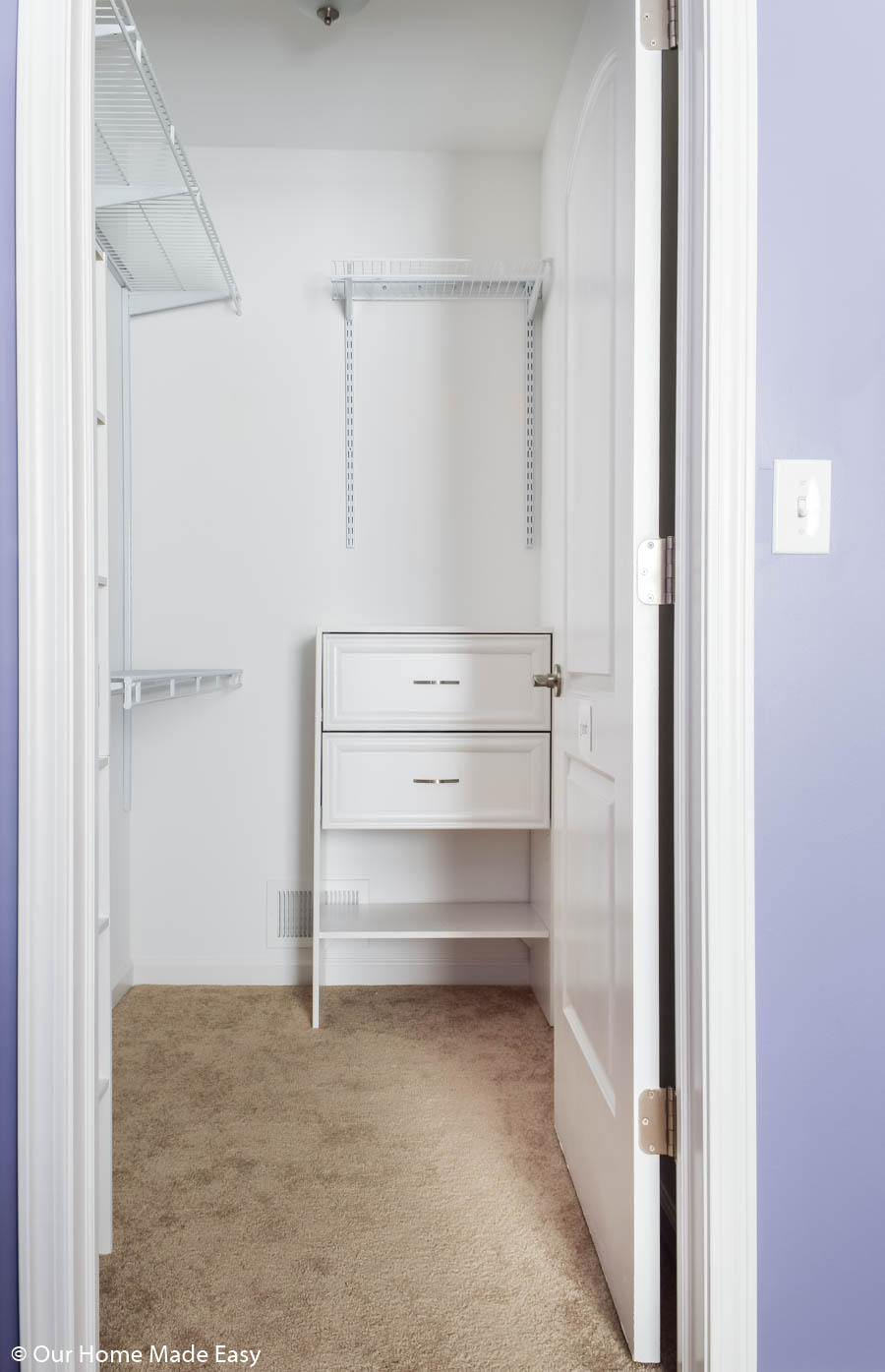 7. We Think if it Doesn't Work Right the First Time, You Should Just Give Up
There you are working away at the easiest DIY… and it doesn't turn out as well as you'd like… so you think it's a mess. Well, it could be a mess, but that doesn't mean you failed! Feeling like giving up is normal in most projects, even small ones.
I am guilty of this one when it came to removing paint off the wood buffet. It was so easy to scrape of 90% of the paint, then the last 10% took so much time.
I was thinking to myself "Oh gosh, what did I start? I'm already almost done, I can't undo it!"
Luckily stepping away from the project allowed me to finish it. And Jordan suggested using a second product for the final bits and it turned out perfect.
Solution When you're feeling defeated, slowly step away from your project! Sometimes we get so lost in creating or DIY-ing that we forget a simple step or become overwhelmed with what needs to happen. Like stripping away the wood furniture, I thought I mad a major mistake and second-guessed myself.
With a bit of planning, DIY projects are completely attainable. Don't overreach in your skill set and don't try to start projects that will require hundreds of dollars in tools. Find a few tools that can help you create several projects and you'll find that you're finishing most projects when you want them!
Love a great DIY project? Be sure to grab your list of my favorite weekend warrior projects below!