Come tour our small front porch decorated for the summer! This Summer front porch tour is perfect when you don't have much time to decorate. Choose a color and plant! Includes DIY tutorials for you to make yourself!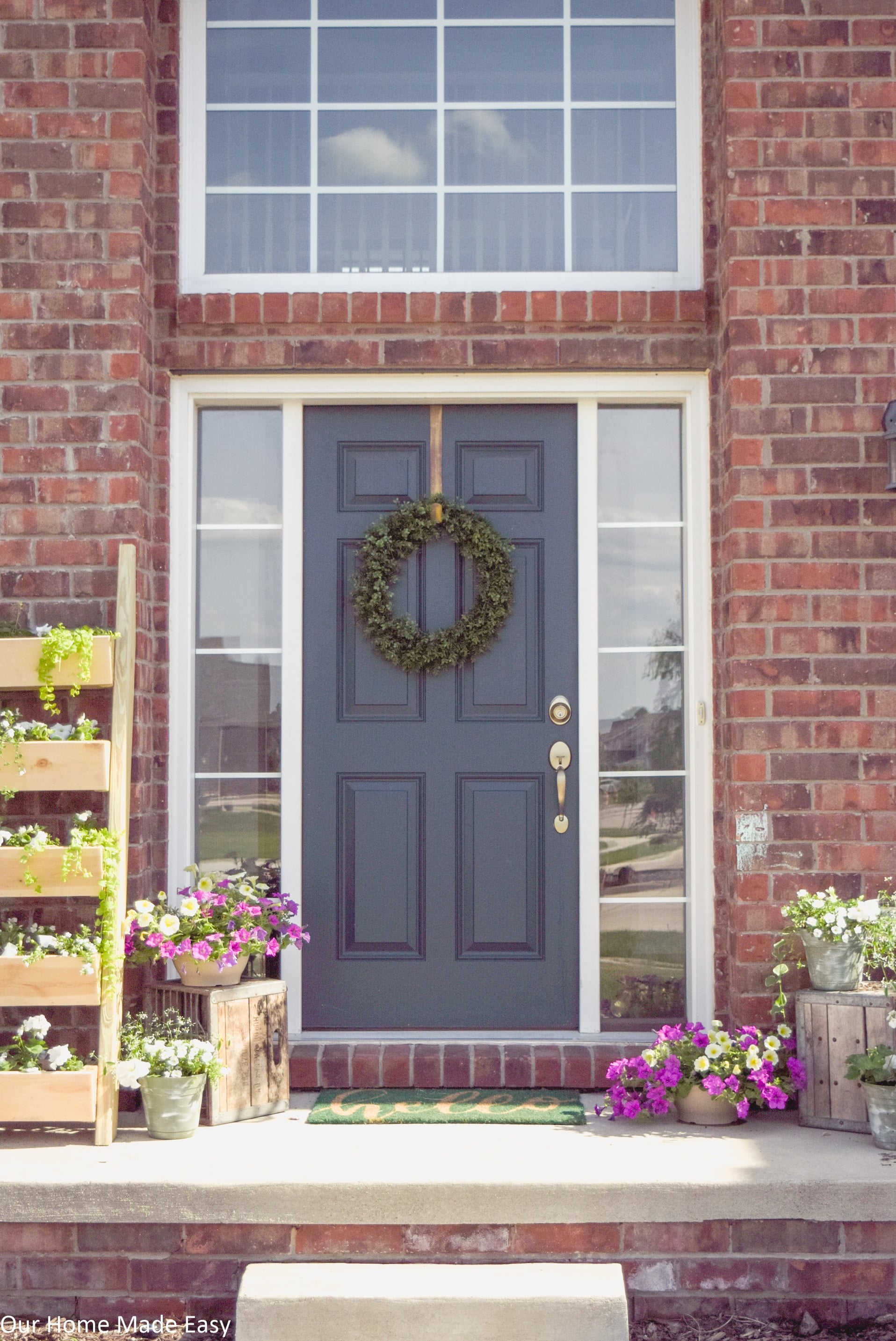 Have I ever mentioned how much I love fresh flowers but don't have much of a green thumb? It's the reason why our house is filled with faux flowers. All I have to do is dust them occasionally and give 'em a good shake. Unfortunately, I haven't been able to find a way to bring those fake flowers outside. 😉 So I'm feeling pressure to not kill the flowers that I already have. Here goes nothing!
But really, I wanted to share our front porch looking cheery for summer time. If you haven't toured our home already, you can read all about our porch from last summer and last fall.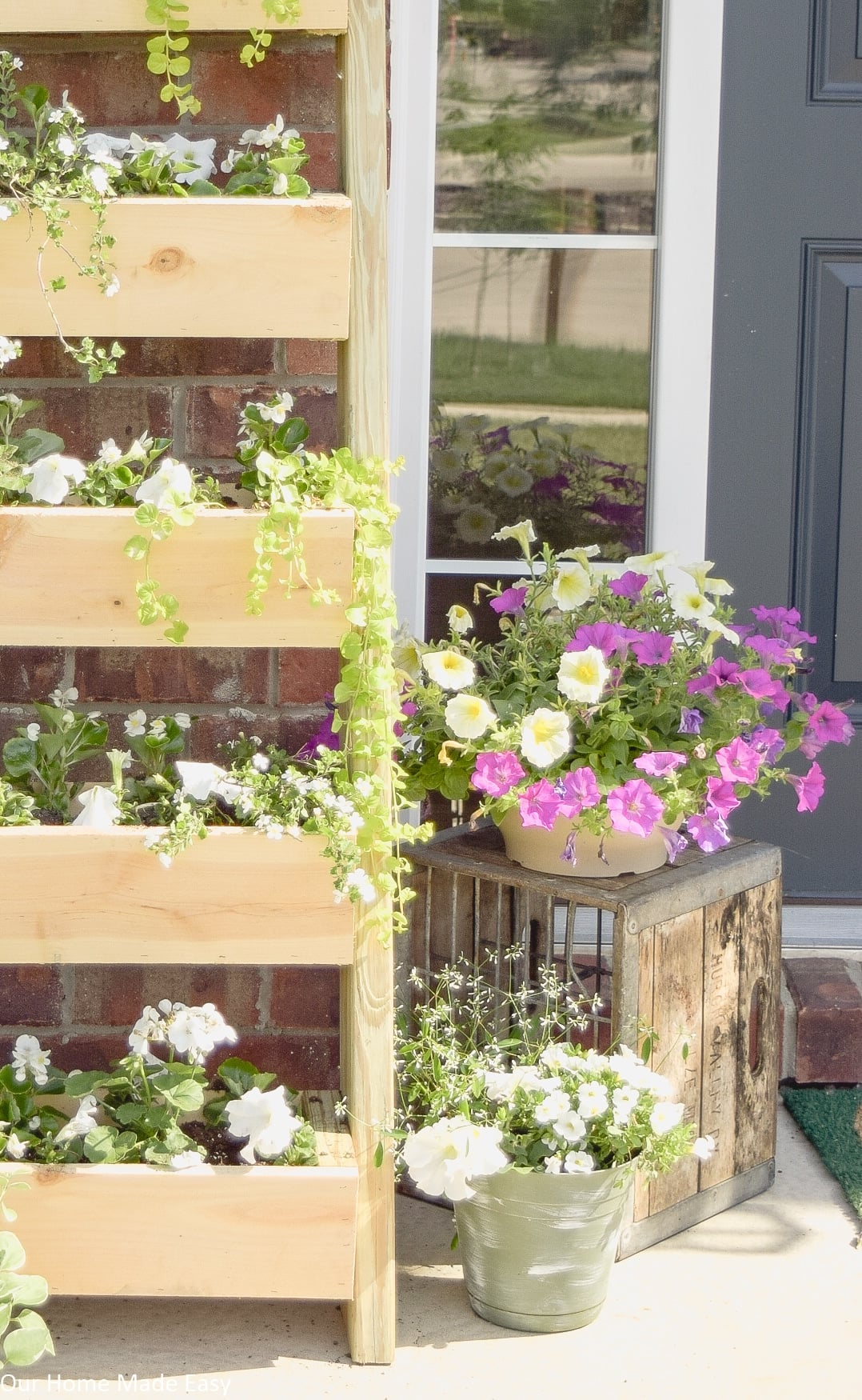 The whole area isn't large so while I'd love a rocking chair, it's just not happening here in Michigan. Wondering how I throw together front porch decor in just a few minutes? Follow my 5 Easy Steps to Decorating a Front Porch here…
To keep things simple, I elected to only have one color of flowers this year. The kids planted their own purple flowers a few months ago and they are flourishing. I'm excited that they care for flowers better than I do. 🙂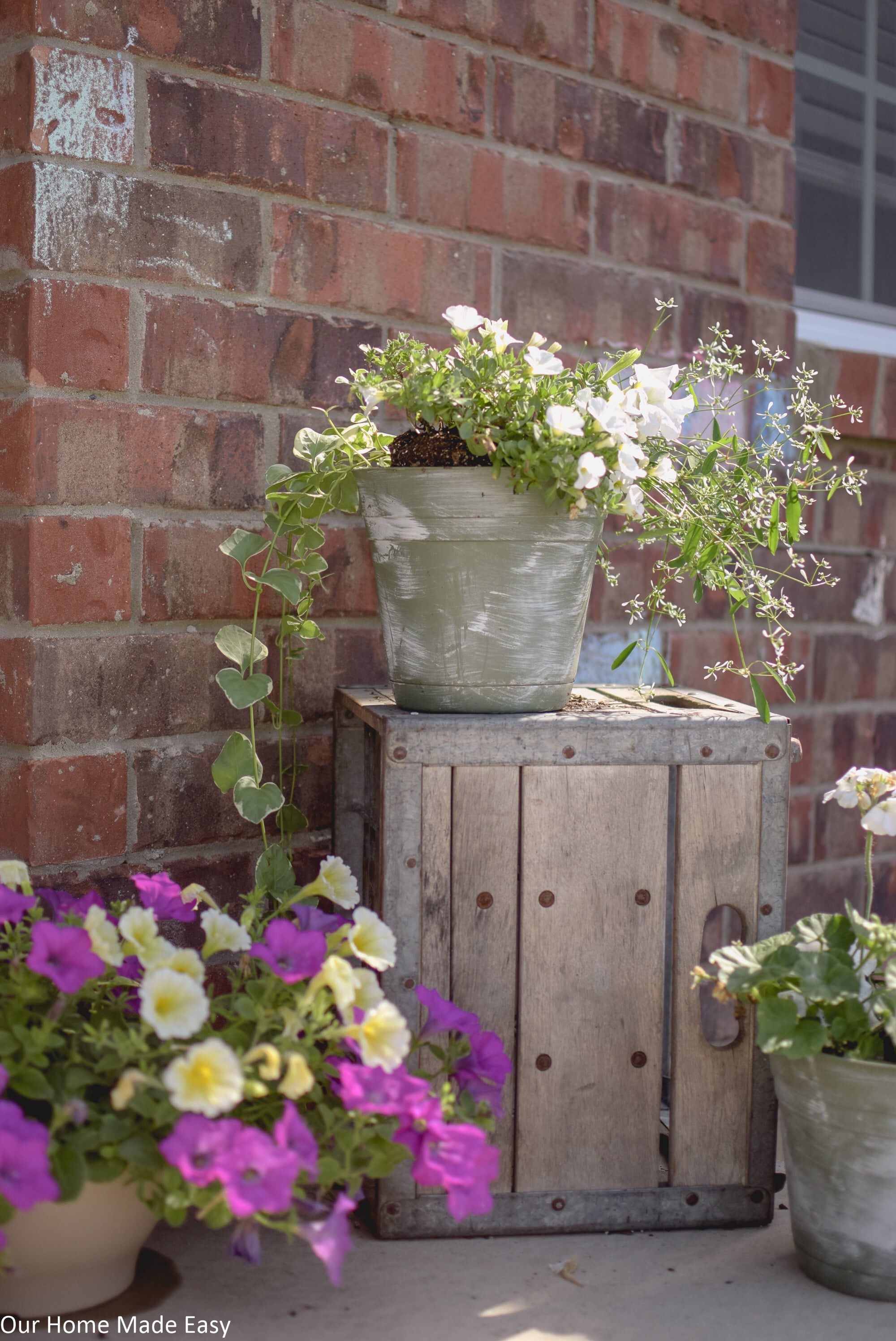 To avoid buying anything else extra, I re-used my favorite antique milk crates. They are great for just about any season and I love that they are stackable to change up the looks.
Plus, free is pretty amazing too.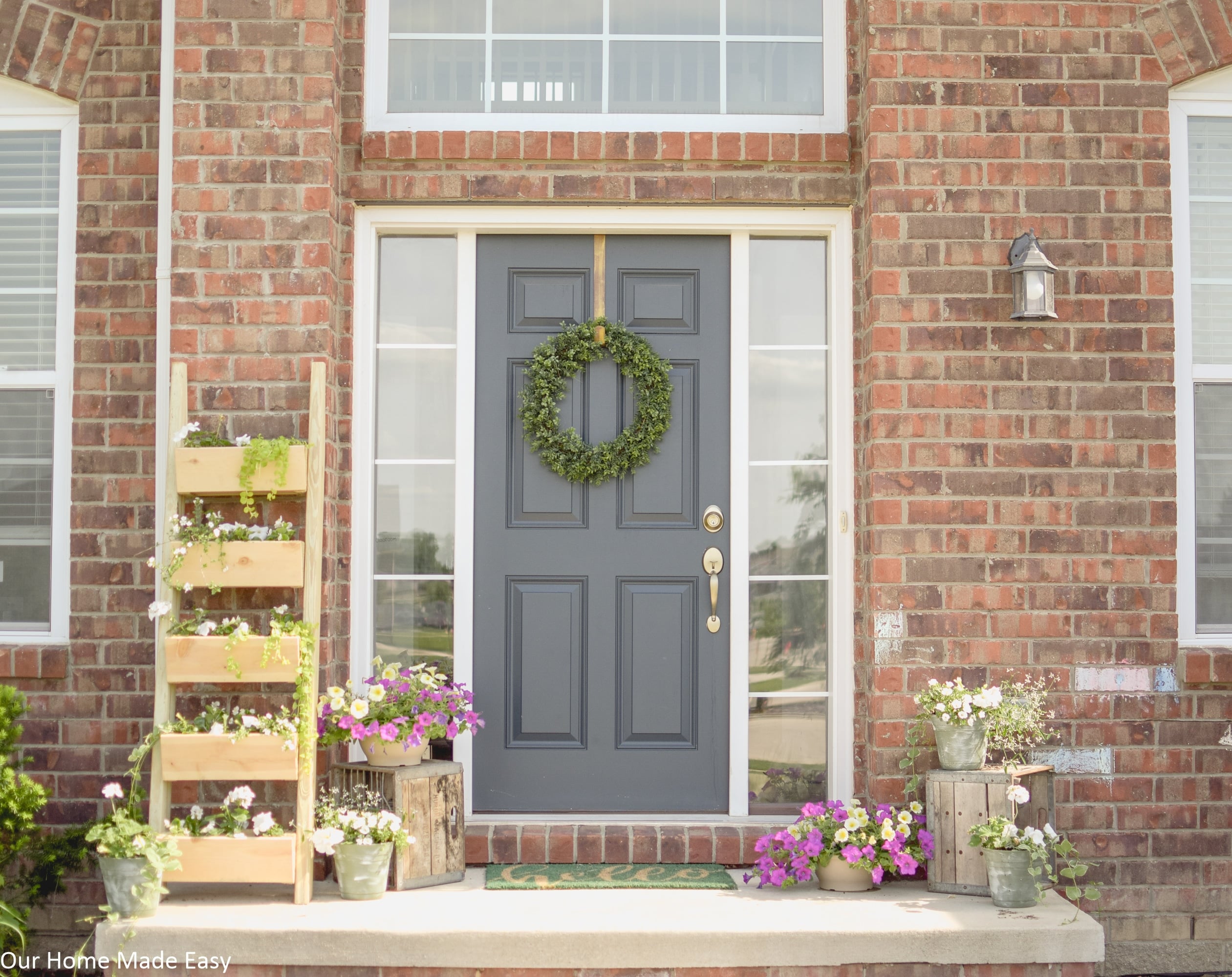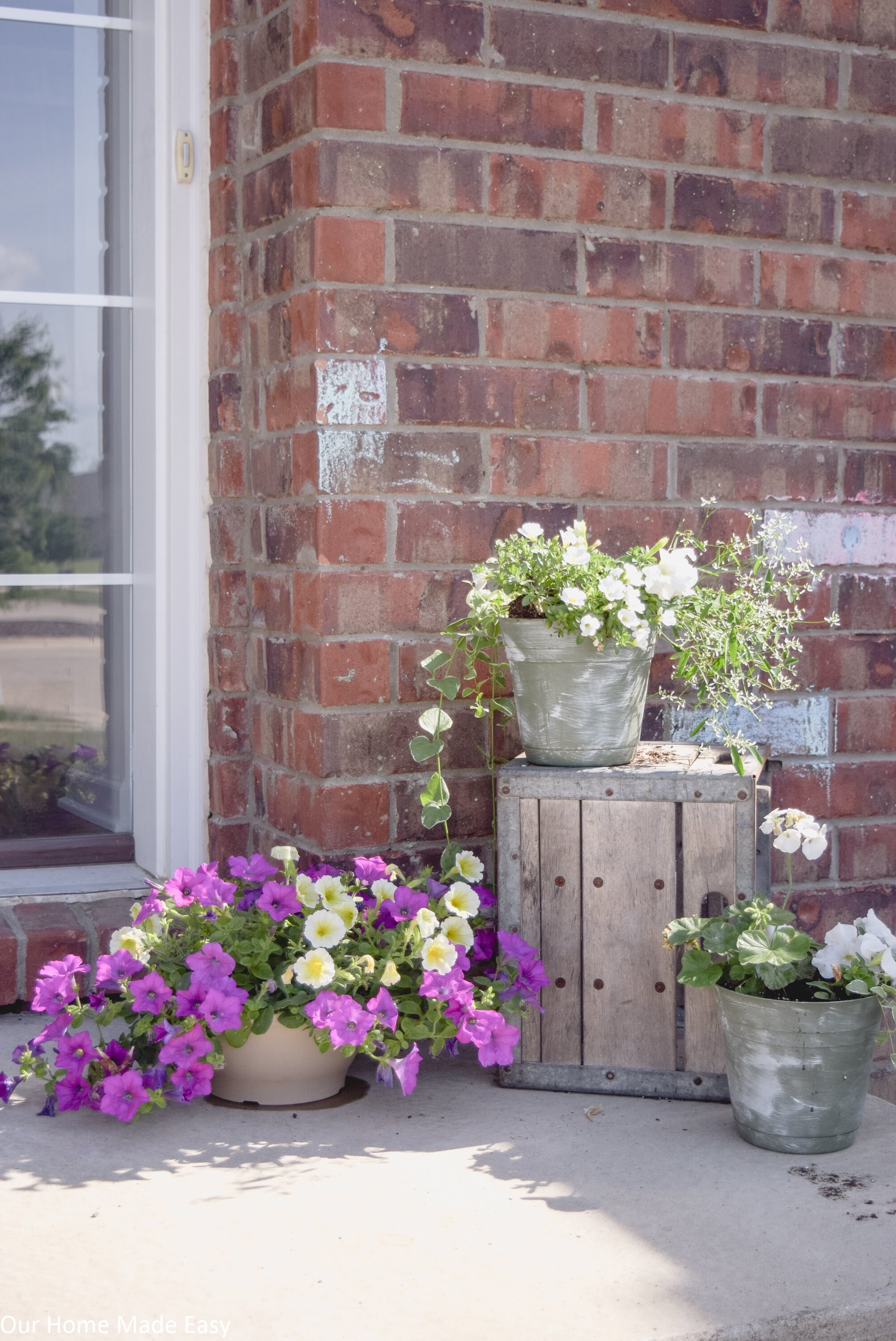 Since I only wanted one color of flowers this year I tried to scoop as many white blooming, sun-loving, varieties as possible and plant them in our $20 Cedar Ladder planter. Then I used my favorite $3 farmhouse planters from last year and planted in the leftover flowers.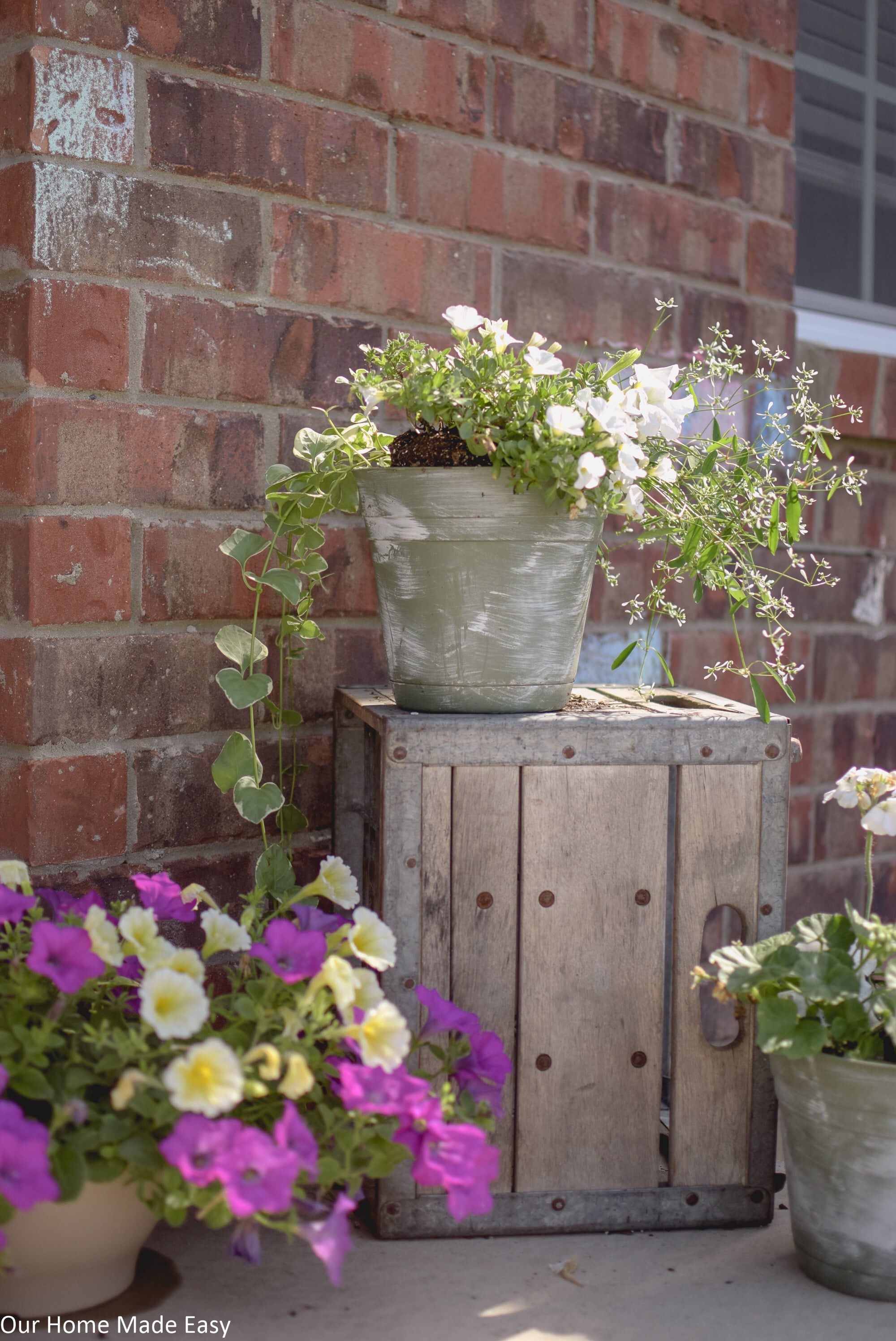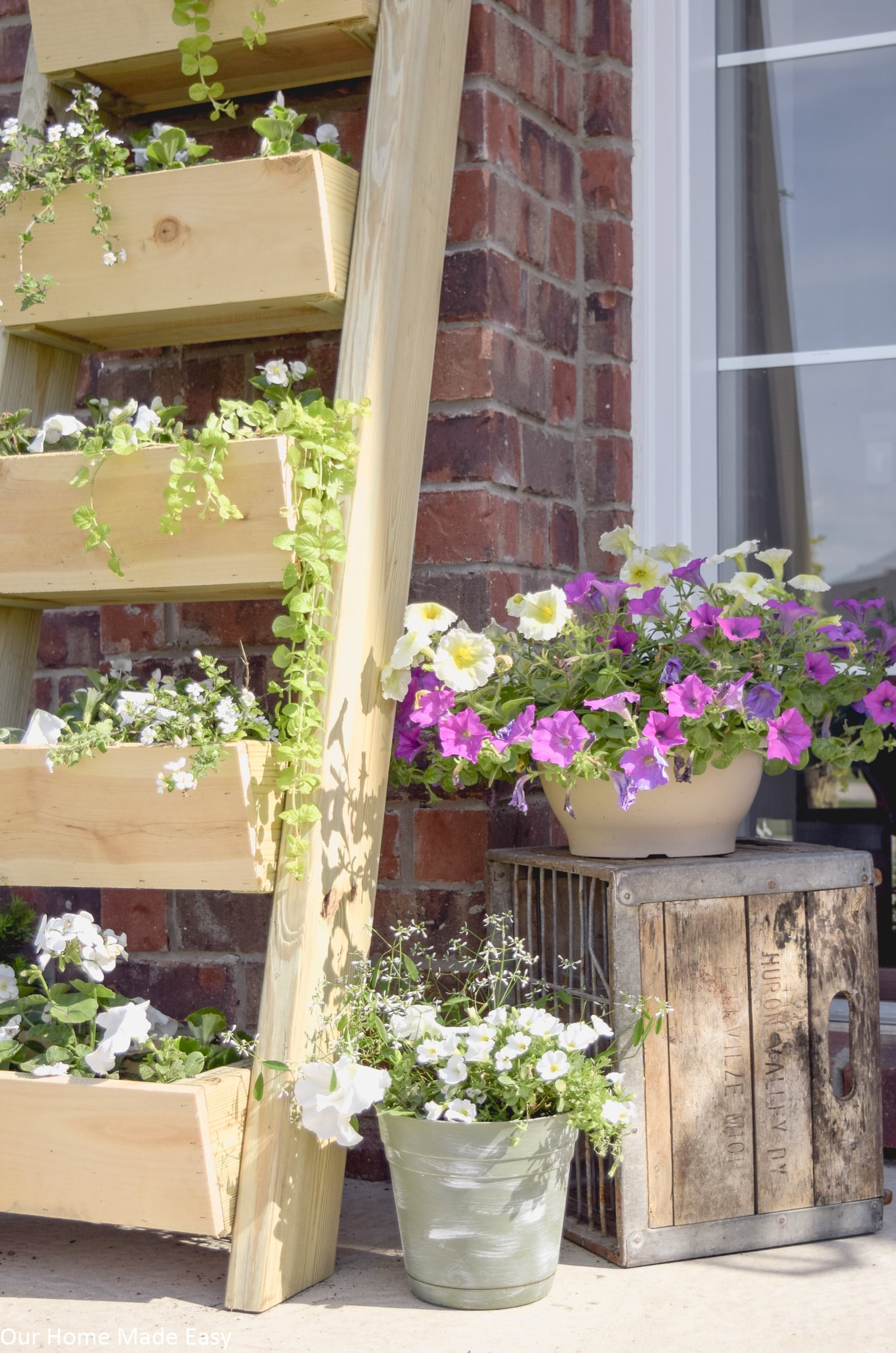 On the door, I found a simple boxwood wreath and hung it using a holder from Christmas (shhhh…) I like the boxwood because it could look seasonally appropriate for all the seasons… it's my kind of decorating! 🙂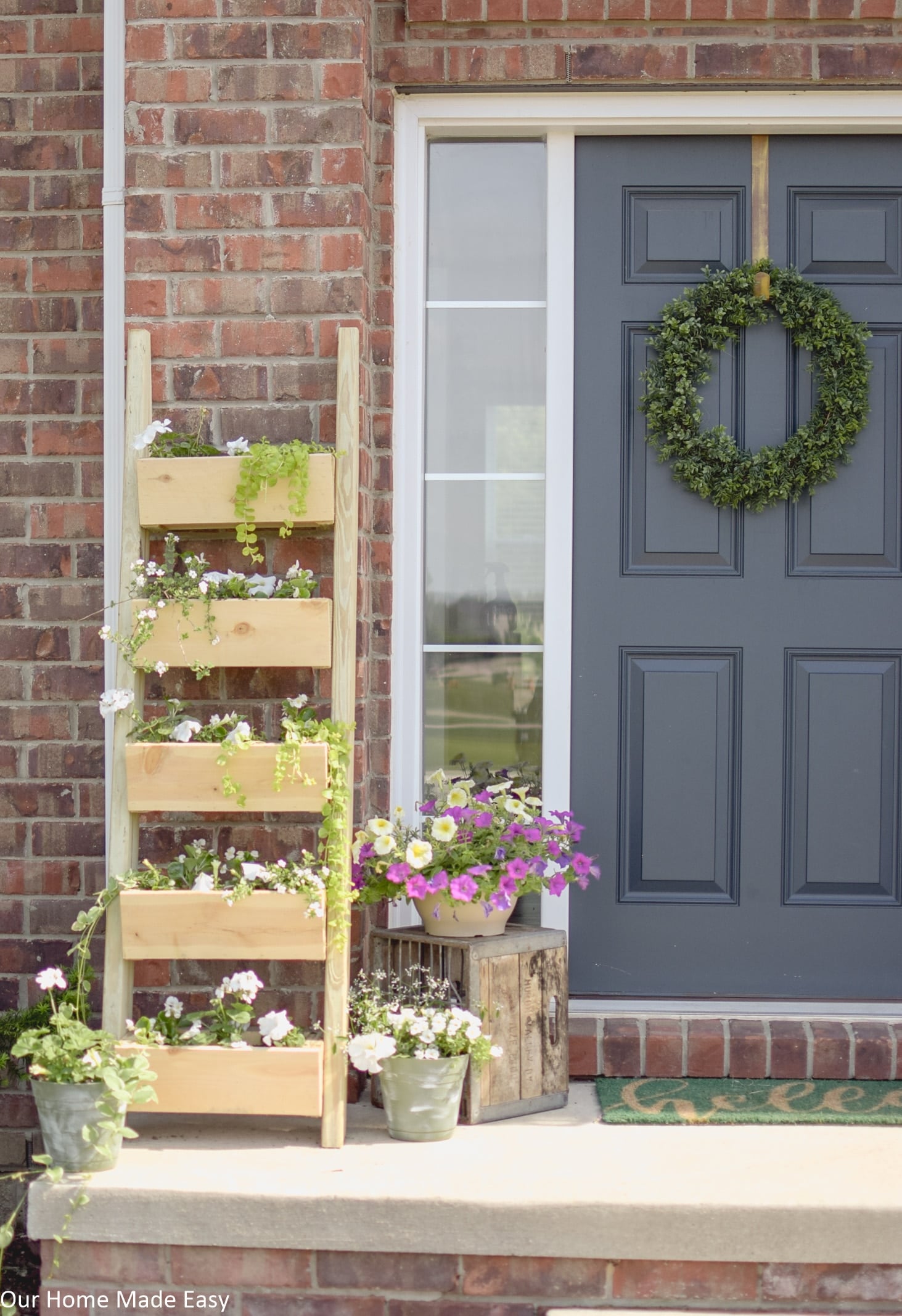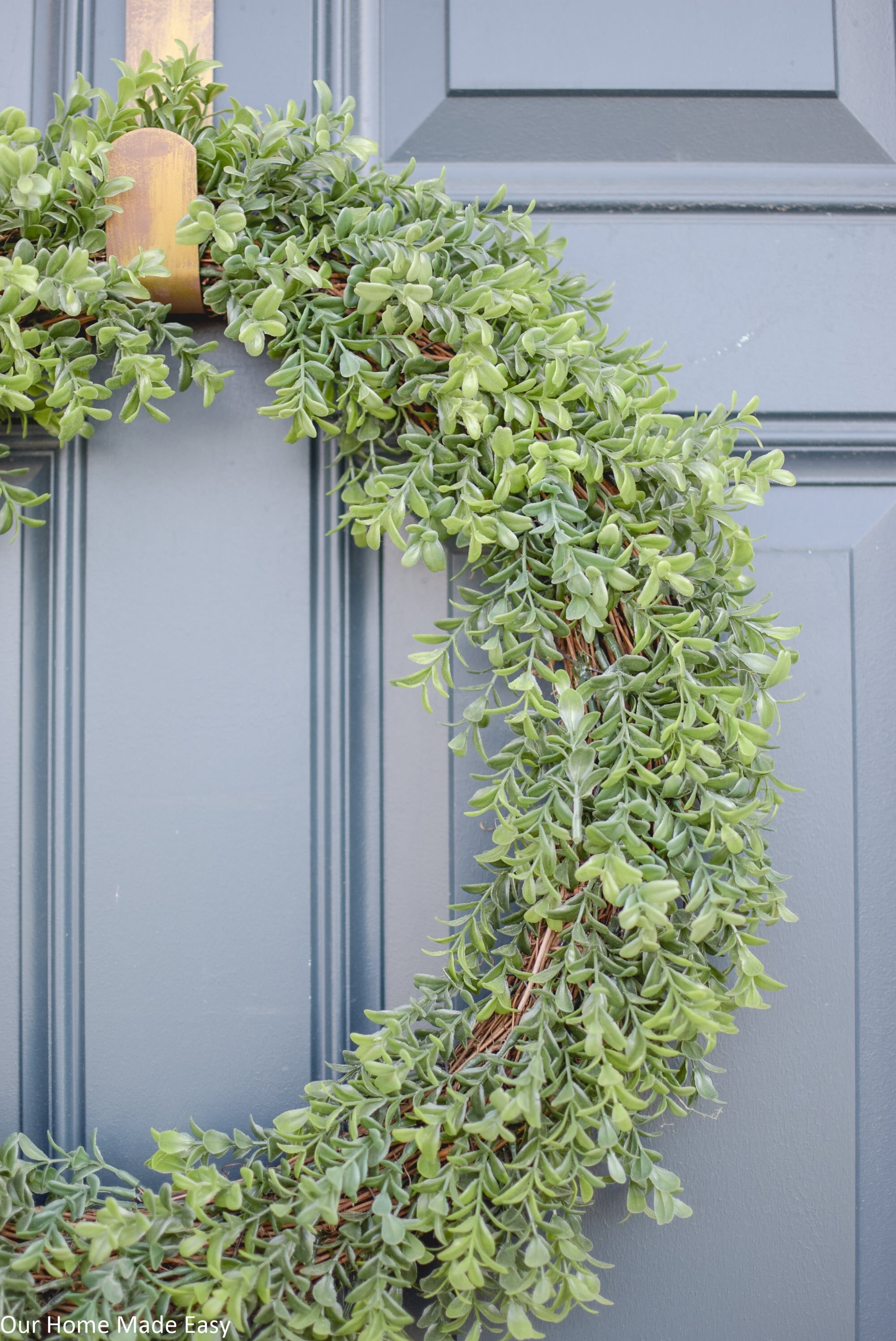 And of course, my favorite little people are always nearby helping me shop for new flowers or helping me water them!
As always, thank you for stopping by! I am always so thrilled that you take a few minutes to read about our home.