A Simple Summer Front Porch
Yesterday I shared the work we did one week to our front yard's flowerbeds. This morning I wanted to show you the best part of pulling up to our driveway every day. Seriously, it makes me smile after a long day at work. And the best part? It was super easy to throw together, I can't wait to show you!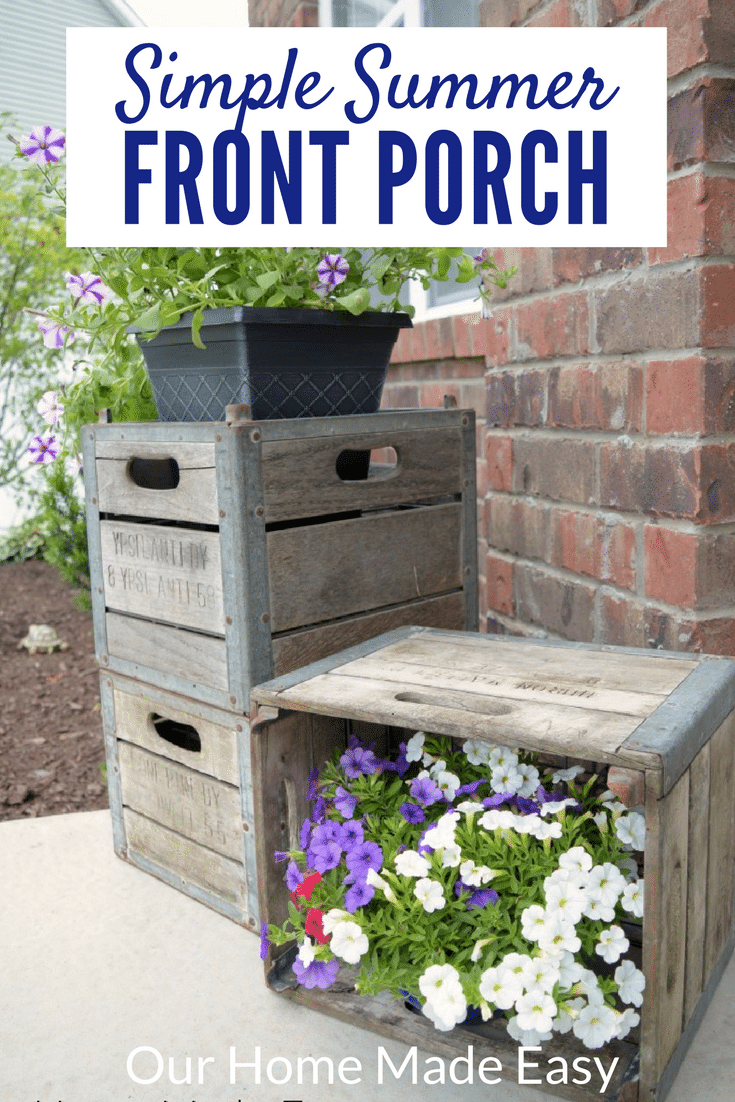 (This post contains affiliate links. See my Disclaimer for additional information.)
I love flowers you guys….. but I have do not have a green thumb. Every season I become super excited with flowers, mums, or greenery only to watch it die.
I really try.
This summer, we are sticking to daily-ish watering and trying to make sure that we keep these flowers blooming until atleast August! 🙂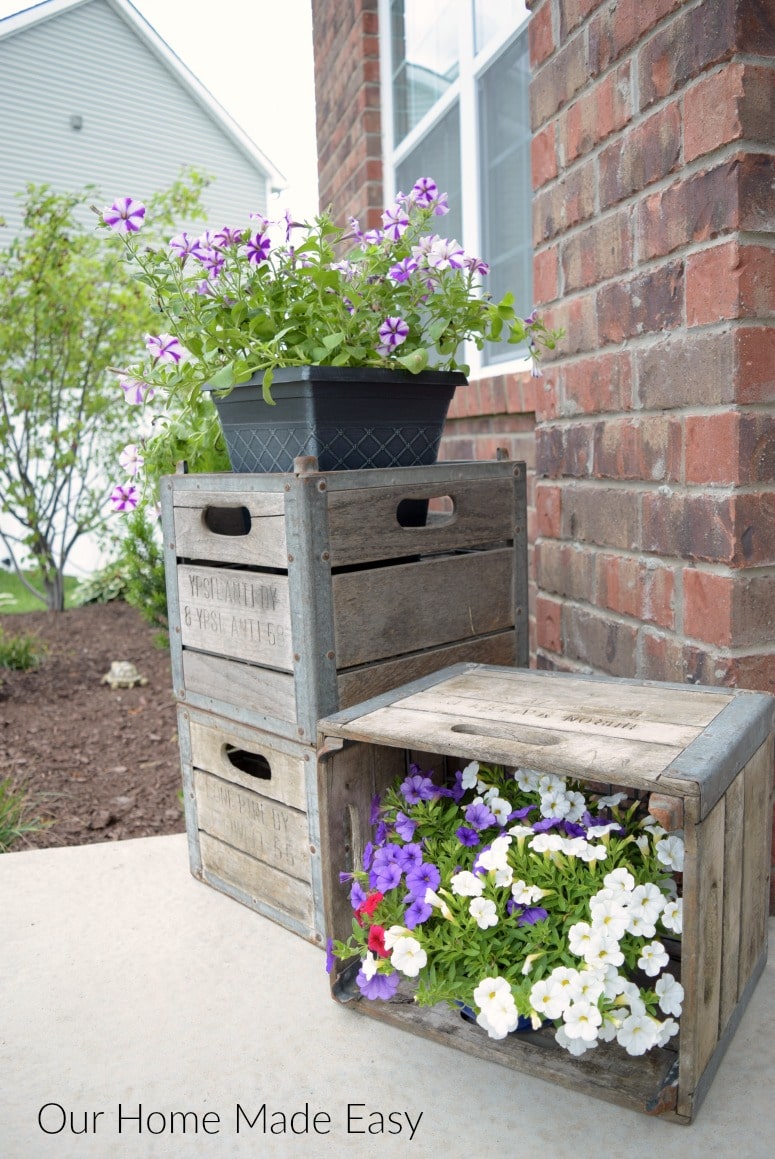 The first thing I did was to find a few items that would stack nicely on the front porch. I used these crates for my fall front porch last year and they've been tucked away since last November.
I'm thinking they may become a year around favorite, because they fit the area and hold my latest treasures so well.
Then, I tucked in a planter on to the 2 tier planter (thanks to those who shared their preference on Facebook!). I found it at Home Depot for about $14.
Once I had that one stacked together, I set another milk crate on its side and tucked in a small planter I found at Wal-Mart. Total cost for the little blue planter? $8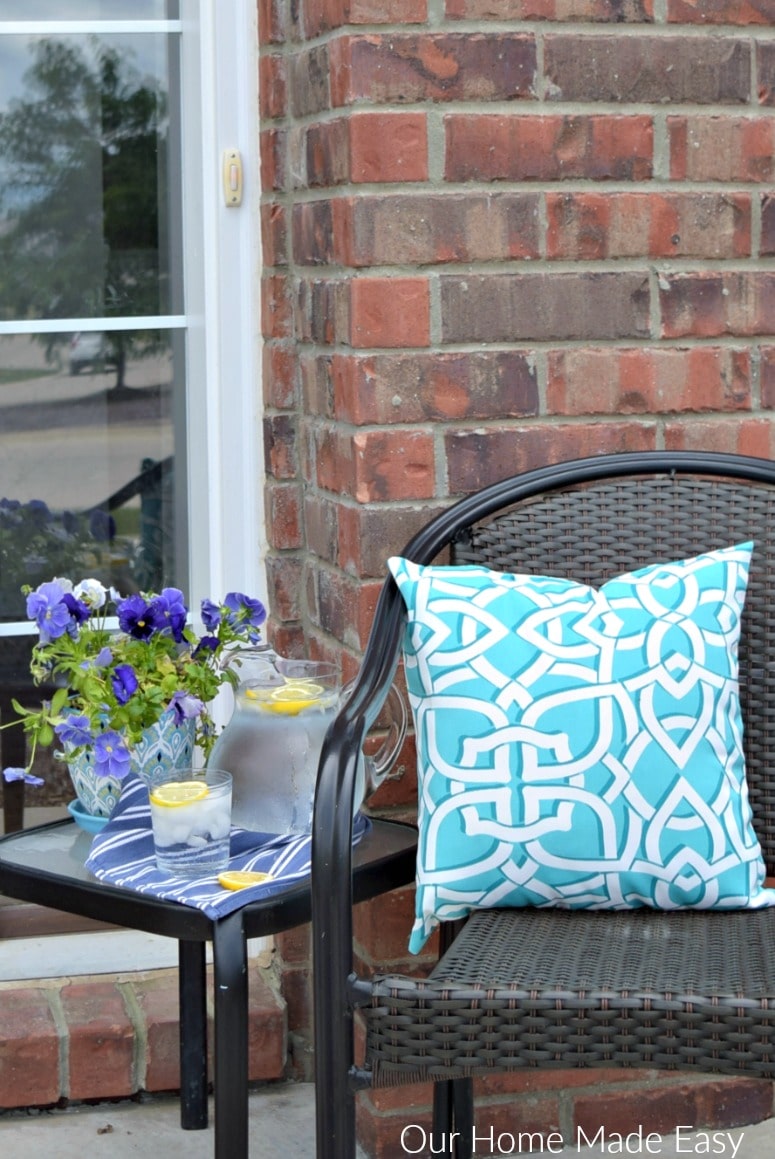 Then, I pulled out a chair and table that hasn't seen day light since our Alabama porch loving days. While it's not perfect for this small space, it certainly gives me somewhere to plop down while the kids run around playing in the evening before bedtime.
I found the outdoor throw pillow at Kohls on clearance for less than $5 two weeks ago.
That cute little blue planter and flowers on the side table? Those were picked up during my Wal-Mart trip, too.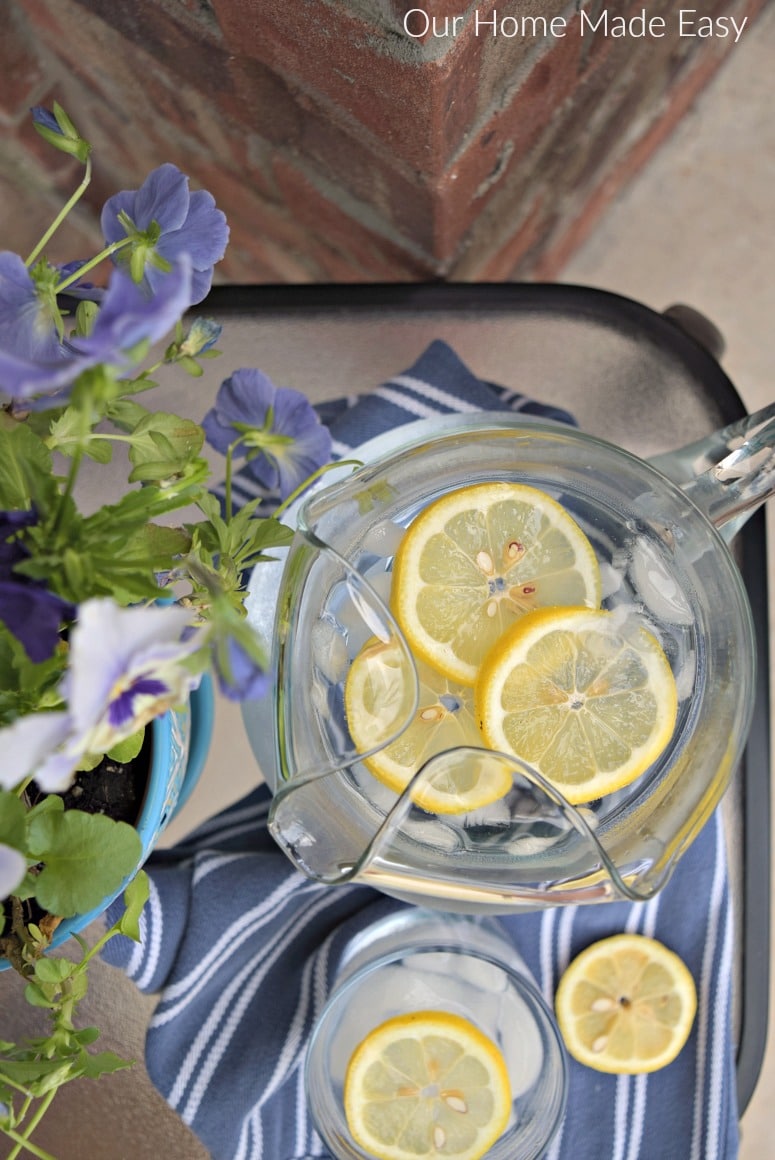 And who doesn't love an iced cold glass of water during the summer? Whew– when I took this picture we were going through a major heat spell. Since Summer arrived, it's back to feeling like Spring time here in Michigan. Make up your mind, Mother Nature.
We received the cute glass pitcher as a wedding present 5 years ago. It's perfect for water and margaritas 🙂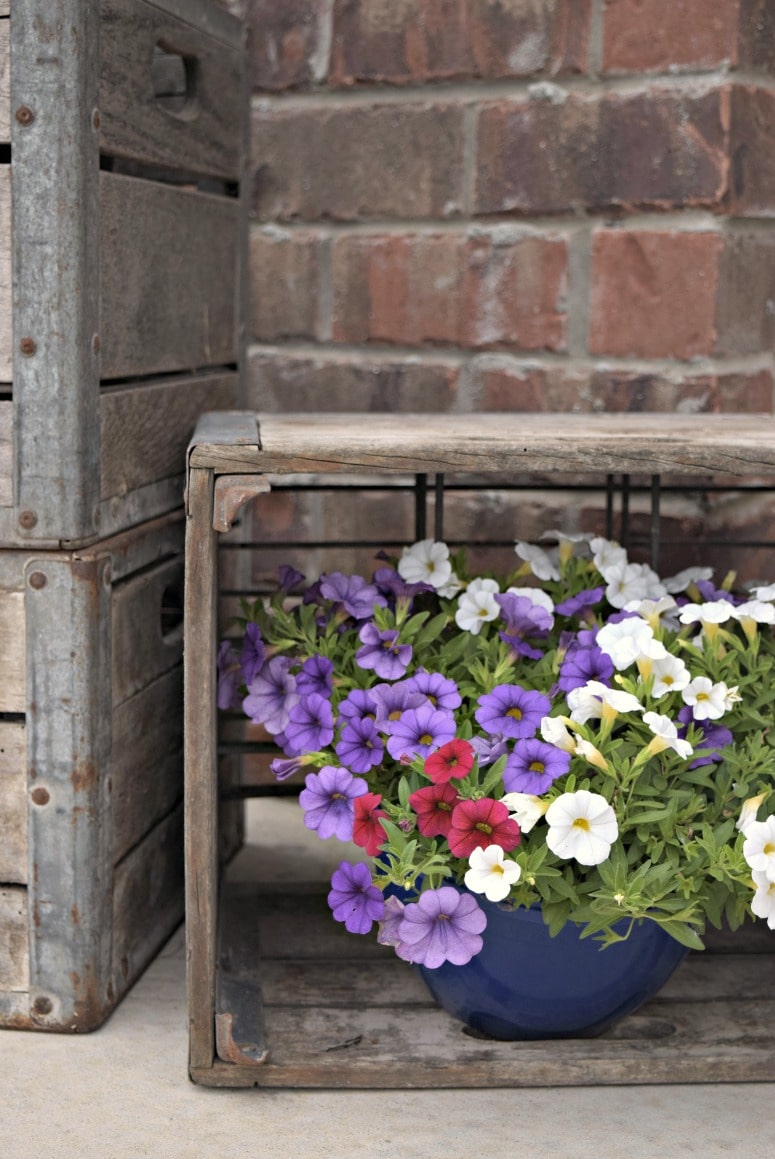 Aren't these flowers adorable?
For our front door, I kept the same wreath we've had all spring. I know it's blogger chic to keep things moving, but honestly? I really like it.
I think I purchased it for $12 at Jo-Ann Fabrics. I don't think I could've made it cheaper and it's cheerful!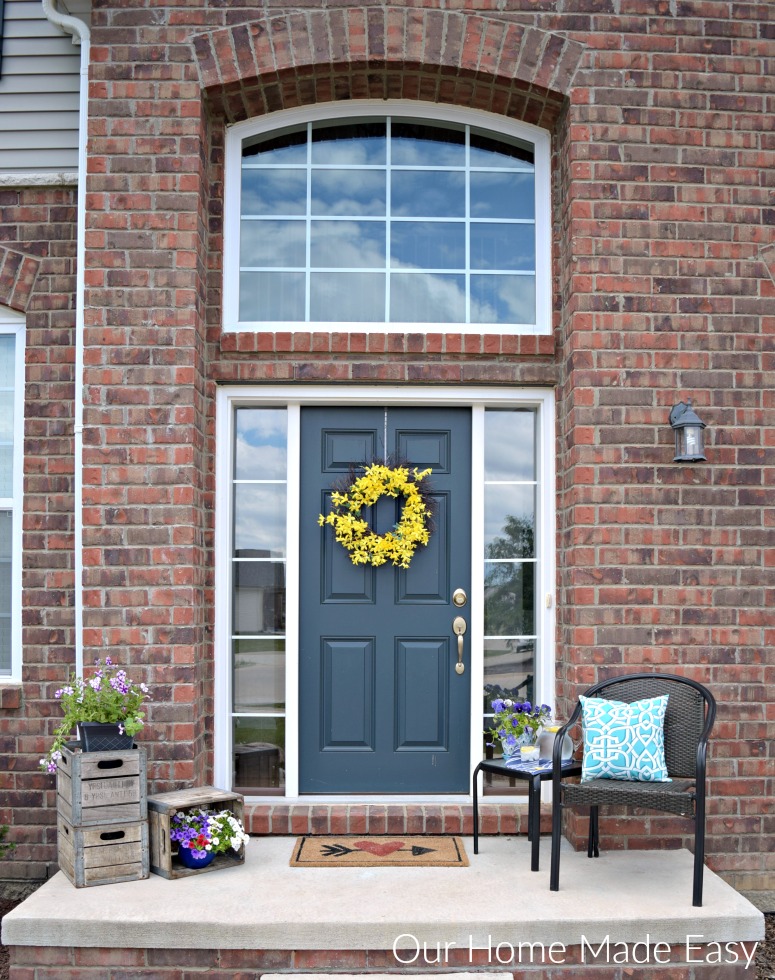 Shop the Post

And that is it! A super simple summer front porch perfect for our Michigan summer. Hopefully you're already thinking of small touches to add some cheer to your front porch too!
Have a great week!
Sources for Front Porch
Milk Crates (linked similar)
Fresh Flowers from Home Depot & Wal-Mart