These are the easiest and BEST mini cheesecake brownies ever! They are perfect for bringing to parties and easy dessert recipe to make for potlucks!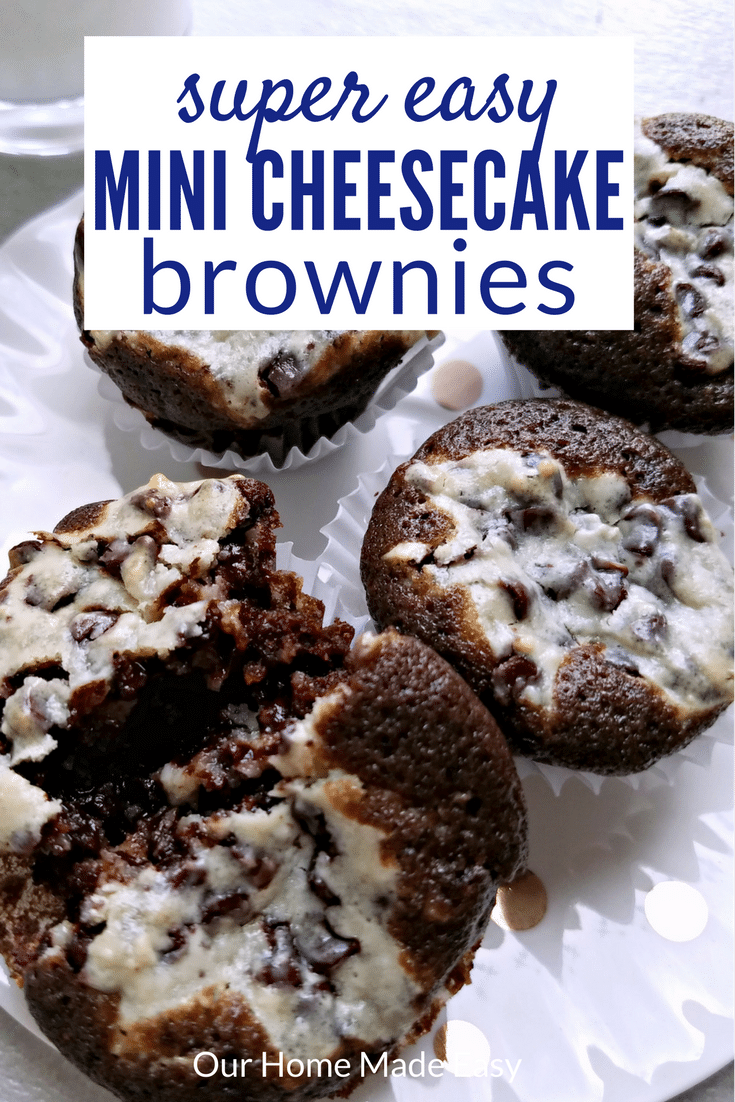 Are you mid-celebration for the 4th of July tomorrow? While we are busy at work today, we are looking forward to hopefully seeing some fireworks tonight and enjoying the day off tomorrow! Jordan is running in a local 5k and we are excited to cheer with him! Before we get to cheer him on, I couldn't wait to share this easy cheesecake brownies recipe that is perfect for any last minute party you might have this summer. Or tomorrow– I won't tell!
I wanted to show you how easy the recipe is, so I created a simple video for whipping it up quickly. Take a look at the video here:
Are you already drooling?!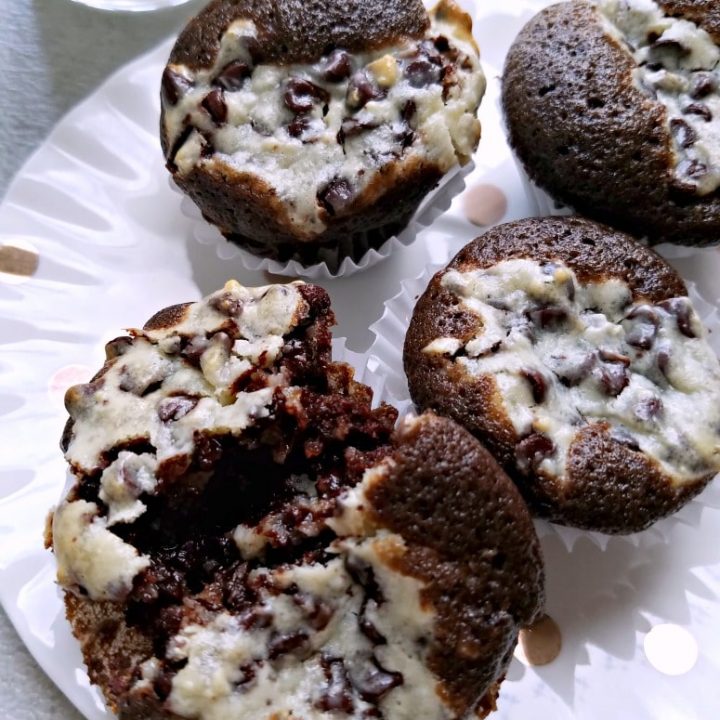 Easy Mini Cheesecake Brownies
Yield: 48 Mini Cheesecakes

Prep Time: 15 minutes

Cook Time: 20 minutes

Additional Time: 1 hour

Total Time: 1 hour 35 minutes

Creamy cheesecake and fudgy brownies come together to make these sweet mini treats that will be a hit at any party!
Ingredients
Cheesecake Mixture
8 ounces Cream Cheese, Softened
1 Egg
1/3 cup Sugar
1/8 teaspoon Salt
10 ounces Mini Chocolate Chips
Brownie Mixture
1.5 cup Flour
1 cup Sugar
1/4 cup Cocoa
1 teaspoon Baking Soda
1/2 teaspoon Salt
1 cup Water
1/3 cup Vegetable Oil
1 teaspoon Vanilla
Instructions
Cheesecake Mixture
Combine softened Cream Cheese, egg, sugar, and salt
Mix well
Blend in Chocolate Chips. Set aside.
Brownie Mixture
Mix together flour, sugar, cocoa, baking soda, and salt.
Stir in water, oil, and vanilla. Set aside.
Assembling the Mini Cheesecake Brownies
Preheat oven to 350 degrees.
Line miniature cupcake pans with paper liners.
Fill each cup half full with brownie mixture.
Top each mixture with 1 teaspoon of cheesecake mixture.
Bake for 20 minutes.
Chill in Refridgerator for at least one hour before serving.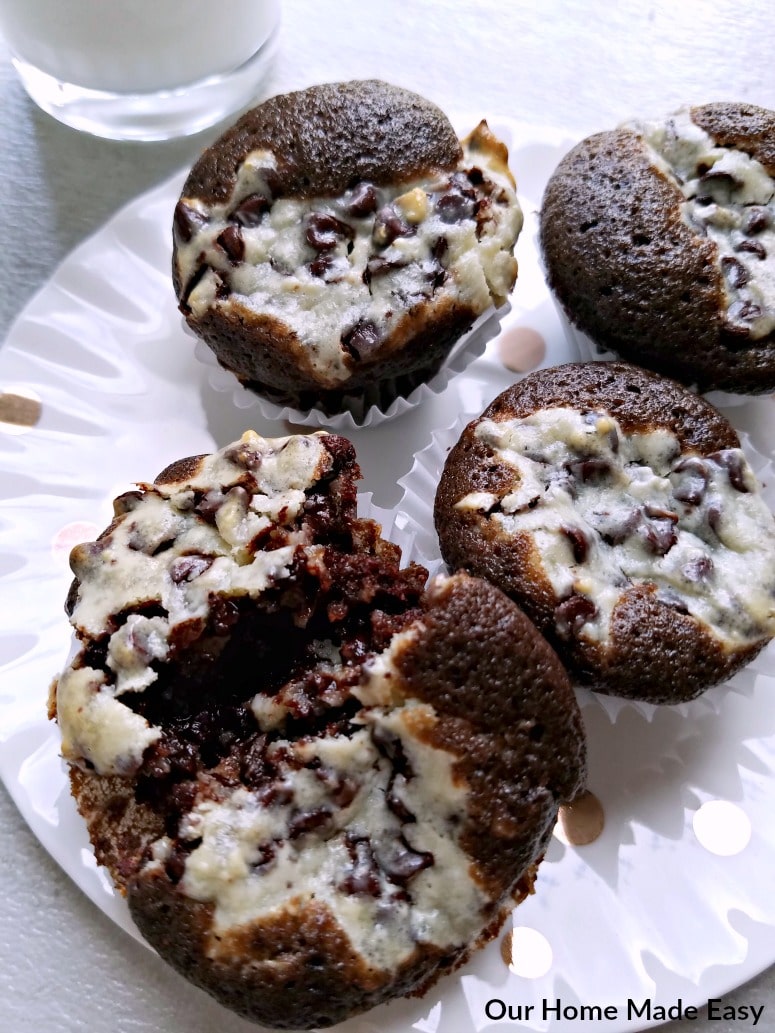 My mother in law shared this recipe with me. It was passed down from Jordan's aunt several years ago. It's always been a favorite of Jordan's, so I really wanted to learn how to make them! The recipe has been tucked away and I made them for the first time last week for a work get-together. They were perfect for passing around– without becoming too rich at one time.
My favorite way to eat them is chilled! They are perfectly fudgy and rich while still being a cool snack for the summer.
Have a wonderful Independence Day!