Add some fun to your space with these free Summer printables! Who says you can't decorate for free? Simply print them off at home and pop them into a frame!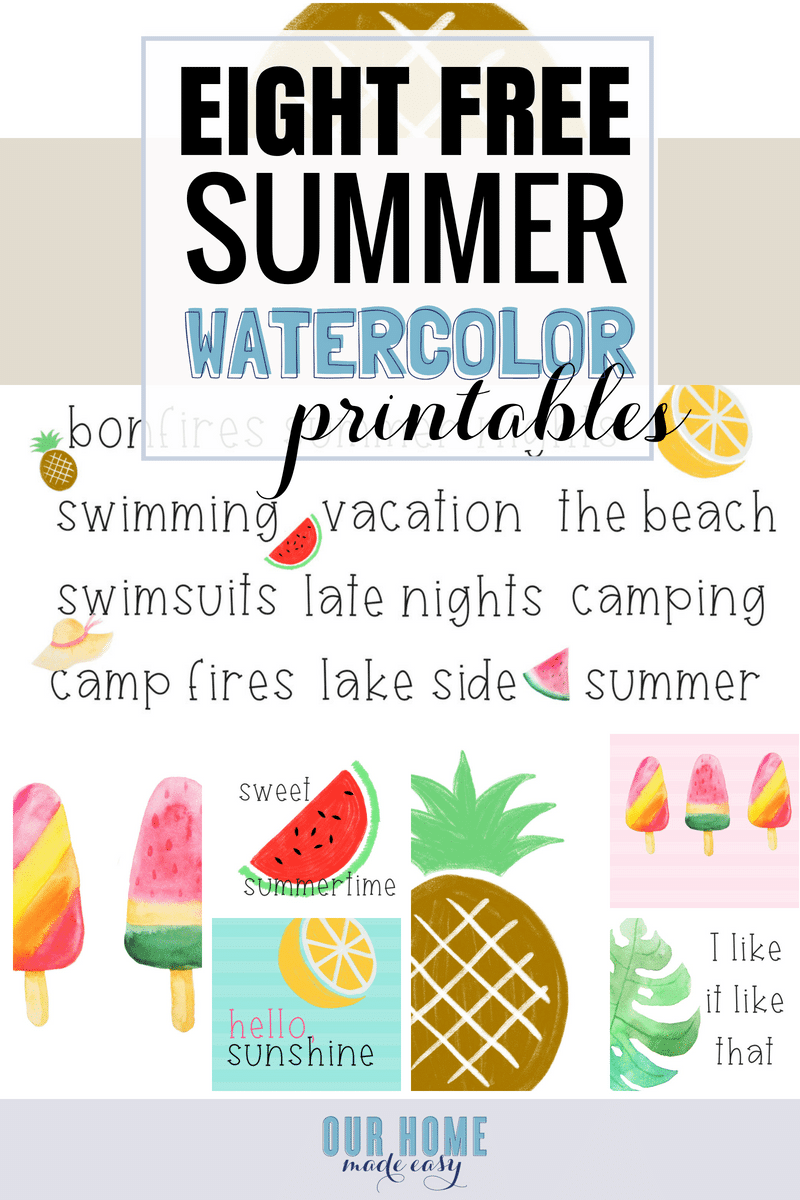 I love swapping out seasonal decor as much as anyone else– however, I don't love spending a ton of extra money to do so! I made these 8 free Summer printables just for you. Feel free to print them off at home and pop them into a frame or use washi tape to hang them somewhere that needs a little extra joy!
Keep scrolling to get these prints completely free!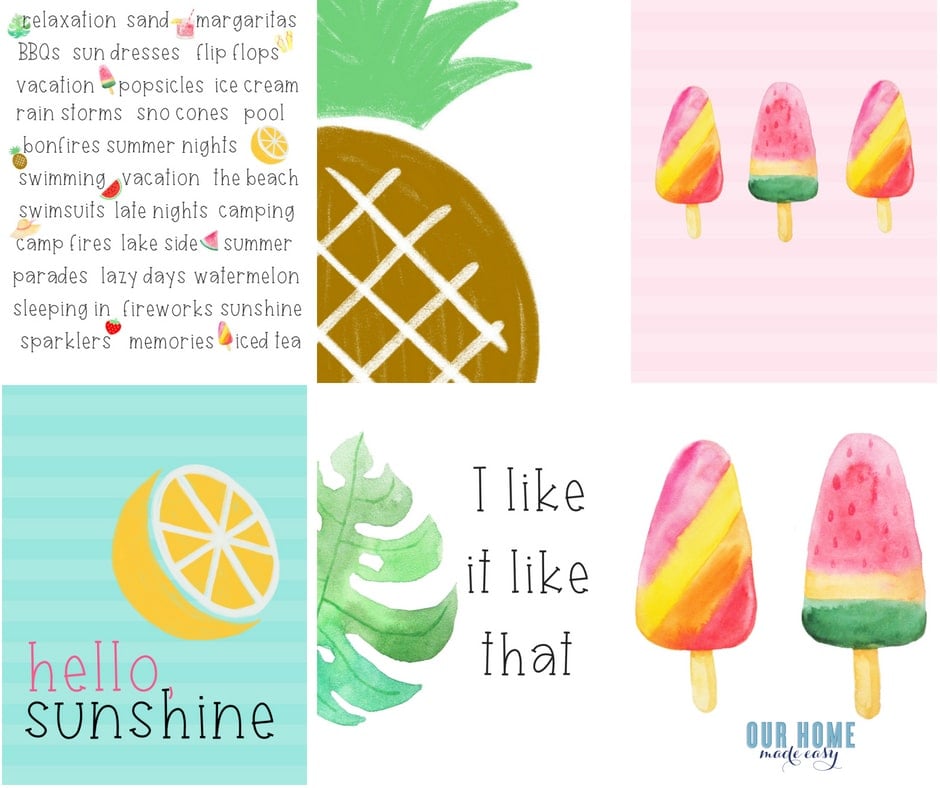 Here is how to print off the free Summer printables:
If you're already an email subscriber, simply enter the printables library and click on the '8 Watercolor Summer Printables'
If you aren't already a member, click that blue button below and we'll get you the link!
Then the printables will download to your computer
Send them to your printer. You can change the scaling if you prefer (they are set to letter size right now)
Hang them up or pop them into an empty frame!
I hope that you love them as much as I enjoyed making them.
P.S. Yes, I might've been listening to a certain rapper when I was designing them 😉
Enjoy!
Enter your info below to download the images. I'll send you the link in your email!
Pin This For Later!