15 Spooky Good Halloween Treats for Kids & Adults!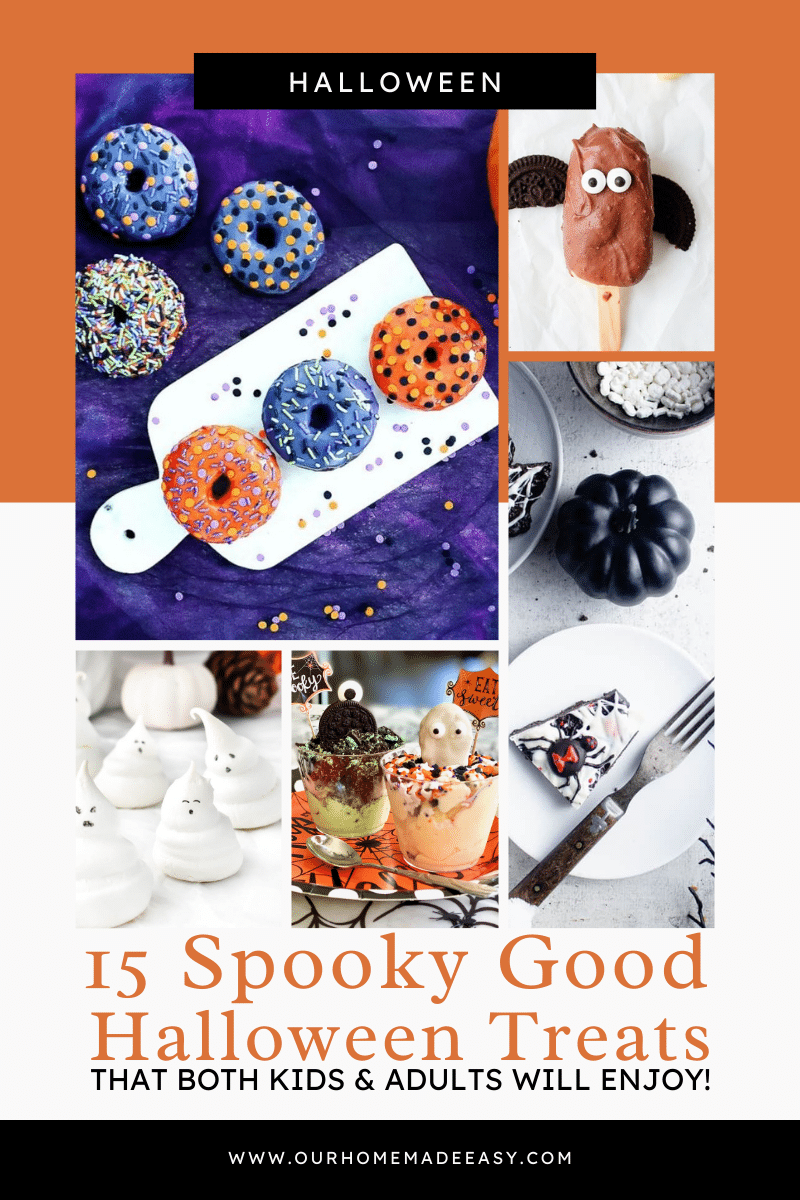 These scary yummy treats are sure to be a hit during your next Halloween party!
If you've been looking for fun, easy Halloween treats ideas, these are perfect for you! Some of them even require minimal baking skills and prep times. Win-win!
6 Ways to Serve Halloween Treats
Before we pin this list and forget later, you can use these treats in a few different ways.
School Halloween Parties – Sign up early so that you can choose something quick and simple. Serve on non-breakable plasticware or aluminum disposable pans.
Neighborhood Costume Parties – So many make-ahead ideas in this list to avoid the last-minute rush of prepping food + costumes! Tray them on a long wooden board like a dessert charcuterie!
In You've Been Boo'd Buckets – All the ideas, suggestions, and styling can be found HERE along with a free Boo Printable!
Girls' Night In – Plan an 80's Cult Classic Movie Night with your best girlfriends and enjoy fun treats minus the kiddos. This is great for cooler temps and when you desperately need an excuse to catch up with your closest friends!
Trick or Treating Nights for Friends Stopping By! – It's always fun to offer a fun treat for the parents and the kiddos while they are walking around. (Our neighborhood has been known to serve 'spiked drink' options, too!)
Neighborhood Movie Night – Still warm(er) outside? Find a neighbor with a large projector and watch Hocus Pocus in the driveway. The kids can run around and play while the adults enjoy drinks and snacks.
Other Halloween Posts You'll Enjoy:
15 Spooky Good Halloween Treats
These scary yummy treats are sure to be a hit during your next Halloween party!
Happy Halloween! I hope you have a great time at your parties and get-togethers!