Plan Your Next "You've Been Booed!" the Easy Way!
Have fun this Halloween with a simple You've Been Booed! activity. It's great when you are short on time and want to enjoy the holiday but without any stress.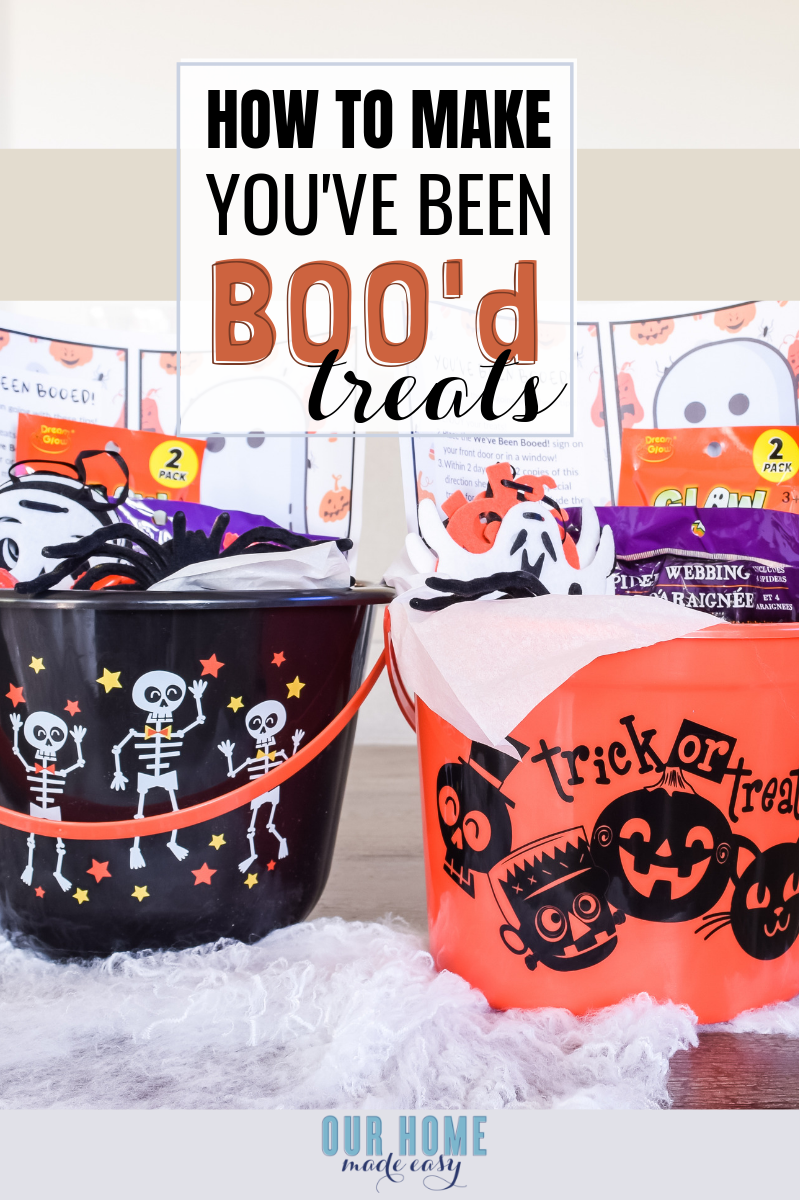 (This post contains affiliate links. Please see my Disclaimer for more information)
Are you wanting a fun way to embrace Halloween this year but without a lot of effort?
I think you'll like this post, then!
Have you ever participated in Boo-ing your neighbors? If not, it's a lot of fun. If it's been a few years since you joined in on the fun in your own neighborhood, maybe this will be a really fun tradition to do as a family before the holiday's kick-off.
Since we recently moved to Phoenix, Arizona, I wanted to be sure that we could do something that would bring a little joy to our neighbors and make us a feel a little bit more engaged in our community!
The first time we were Booed was about 6 years ago in Michigan. I was completely unfamiliar with the concept, but I couldn't wait to keep the fun going! The boo-ing lasted for about a year but trailed off in years 2 & 3.
While we haven't participated in a neighborhood boo-ing recently, I wanted to see if it would be something we start again now that both kids were older.
I was telling Aubrey & Owen about it and they thought it sounded like fun to do this year. They are at the age now where they get super excited about all the holidays and while I always feel short on time, this was an easy win for us.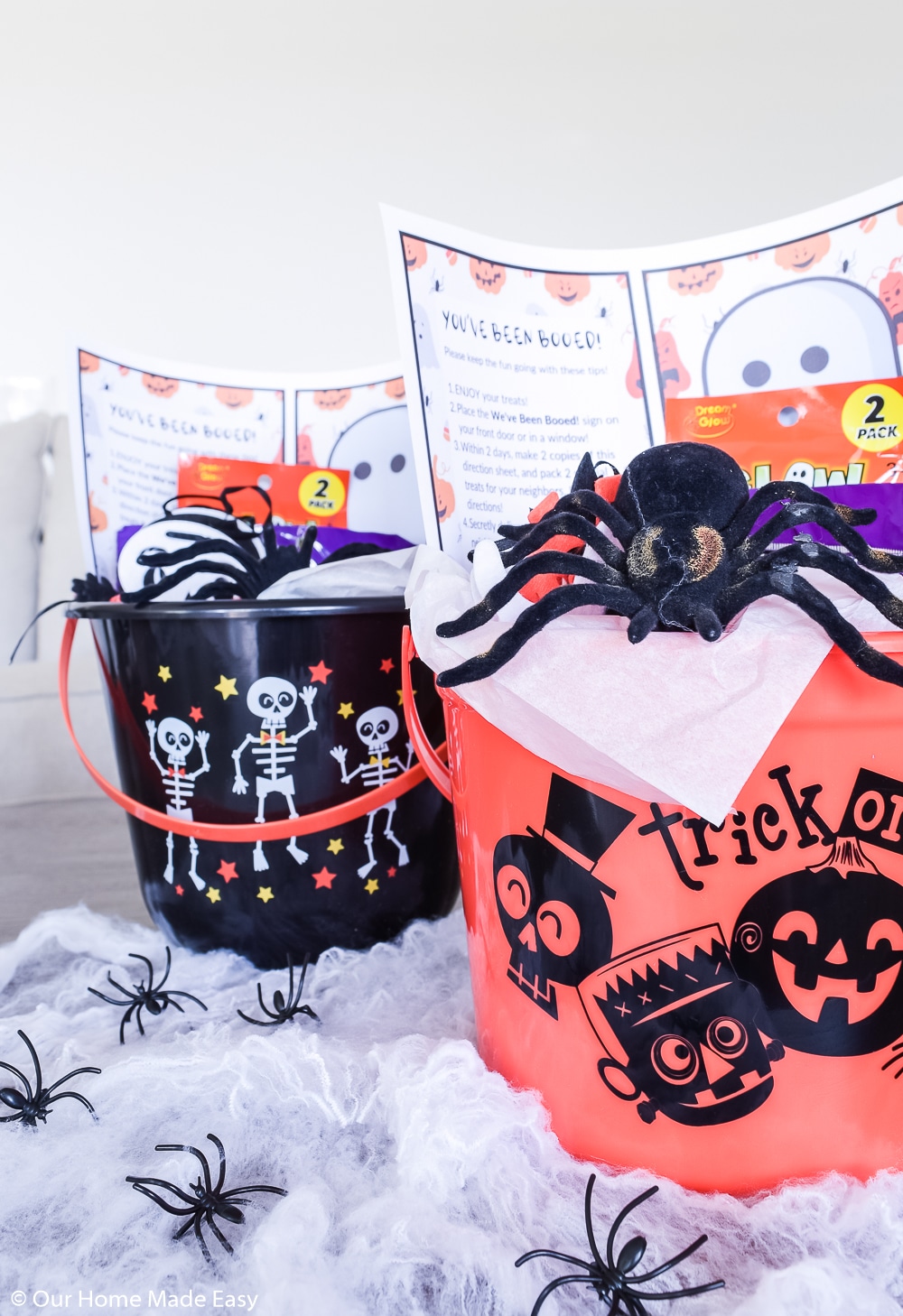 What is "You've Been Booed?"
If you are unfamiliar with the concept, let me share it with you!
Starting on October 1st, you should start boo-ing a neighbor or two! The concept is pretty simple. You will fill up two buckets or plastic baskets with a handful of candy treats or small items, including the directions page, and drop off your bucket of treats anonymously.
The directions page include a little sign that shares with your neighbors that you've already been booed and to not drop off treats at your home.
[Scroll to the bottom to get your direction page]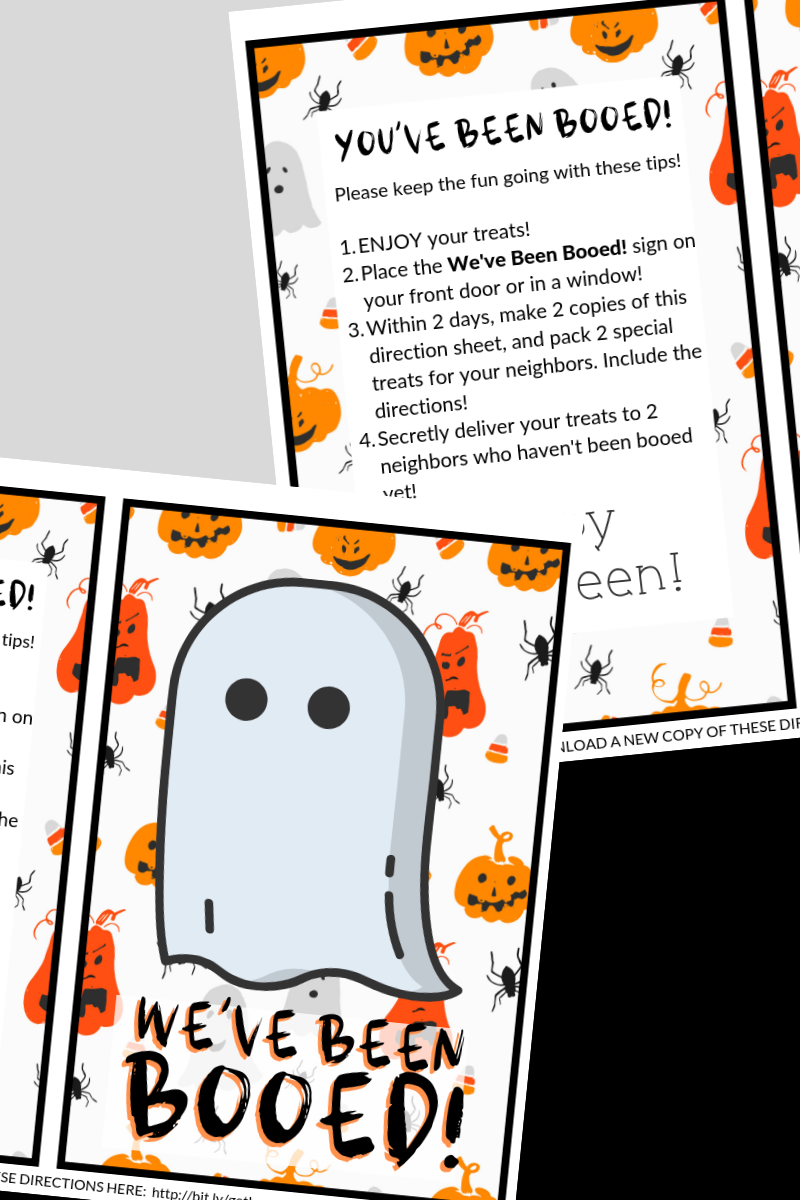 By sharing the "You've Been Booed!" directions with your neighbors, you can help keep the game moving throughout the entire community. Your two buckets turn into 4 more neighbors, who then boo 8 neighbors, and by then 16 neighbors, which means that in just a week or two, your entire neighborhood could be filled with little boo signs!
It's the best kind of domino effect.
Imagine how much joy your kids will have seeing their little BOO! signs pop up everywhere? It's fun to a part of something, even if it's small.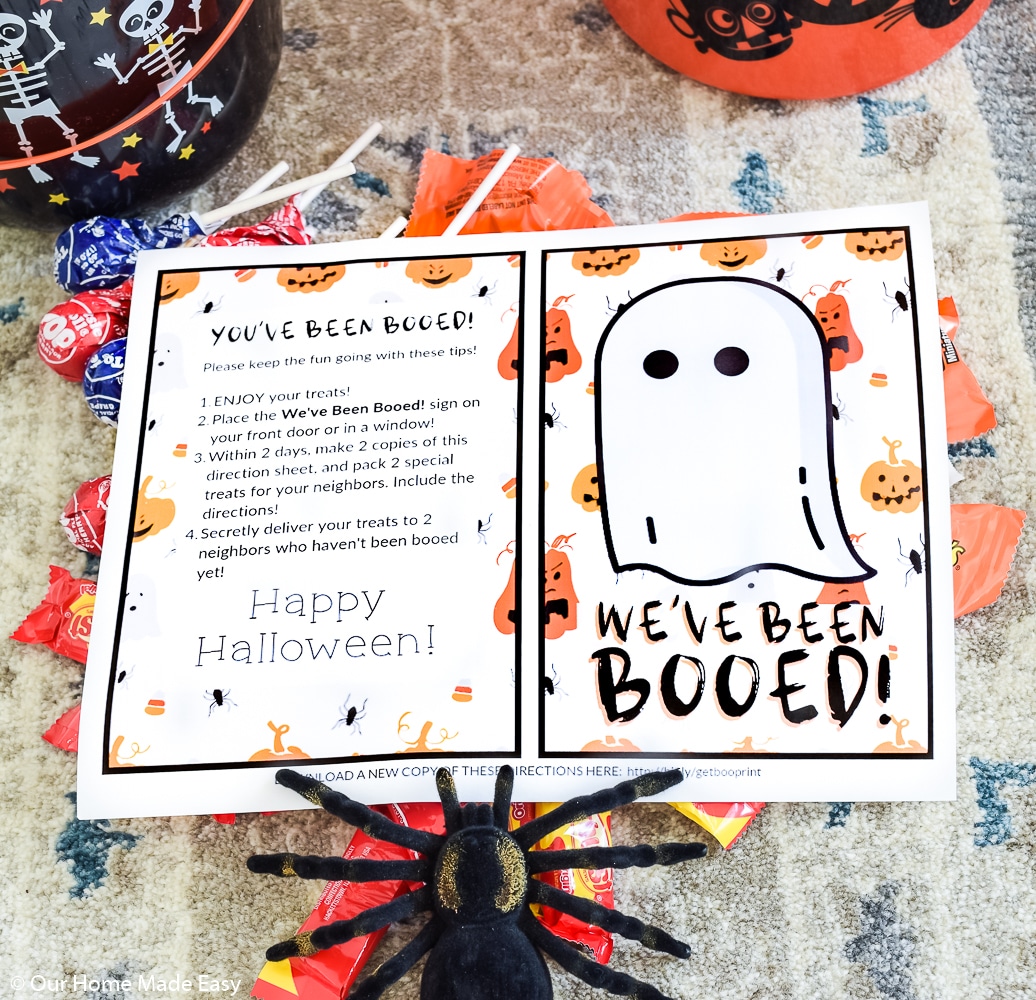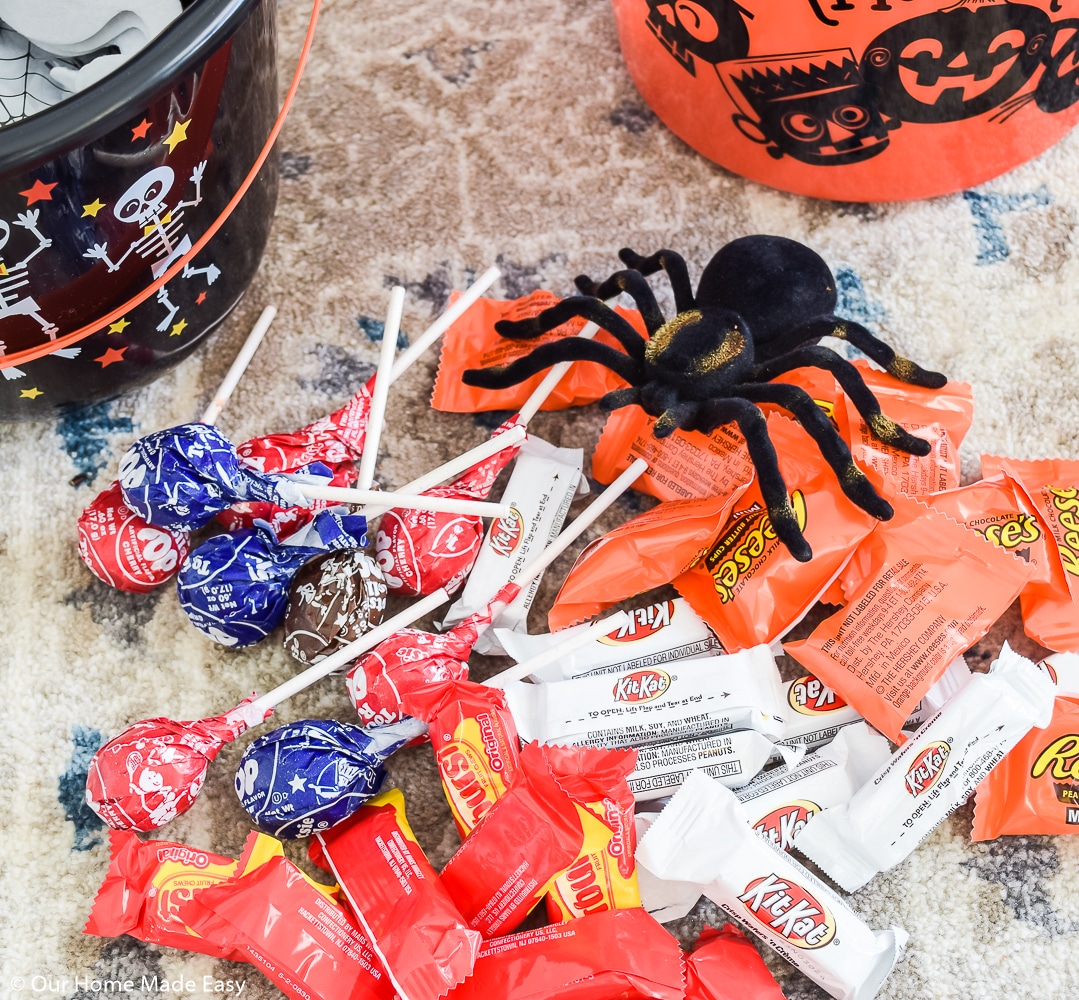 Items to Put In Your "You've Been Booed!" Bucket
When you go to the store, you may find several other ideas. These are just a list I brainstormed from shopping. My favorite places to buy boo-ing items are the Target Dollar Spot, Dollar Tree, Michael's, or Amazon.
If you have an older couple or friends without kids in mind, definitely adjust based on their preferences for treats.
Plastic Pumpkins
Spiderwebs
3-D Headbands
Mini Chocolate Bars
Halloween Themed Oreos
Candy Corn
ANY Candy!
Candy Apples
Suckers
Halloween Necklaces
Pencils
Erasers
Fuzzy Spiders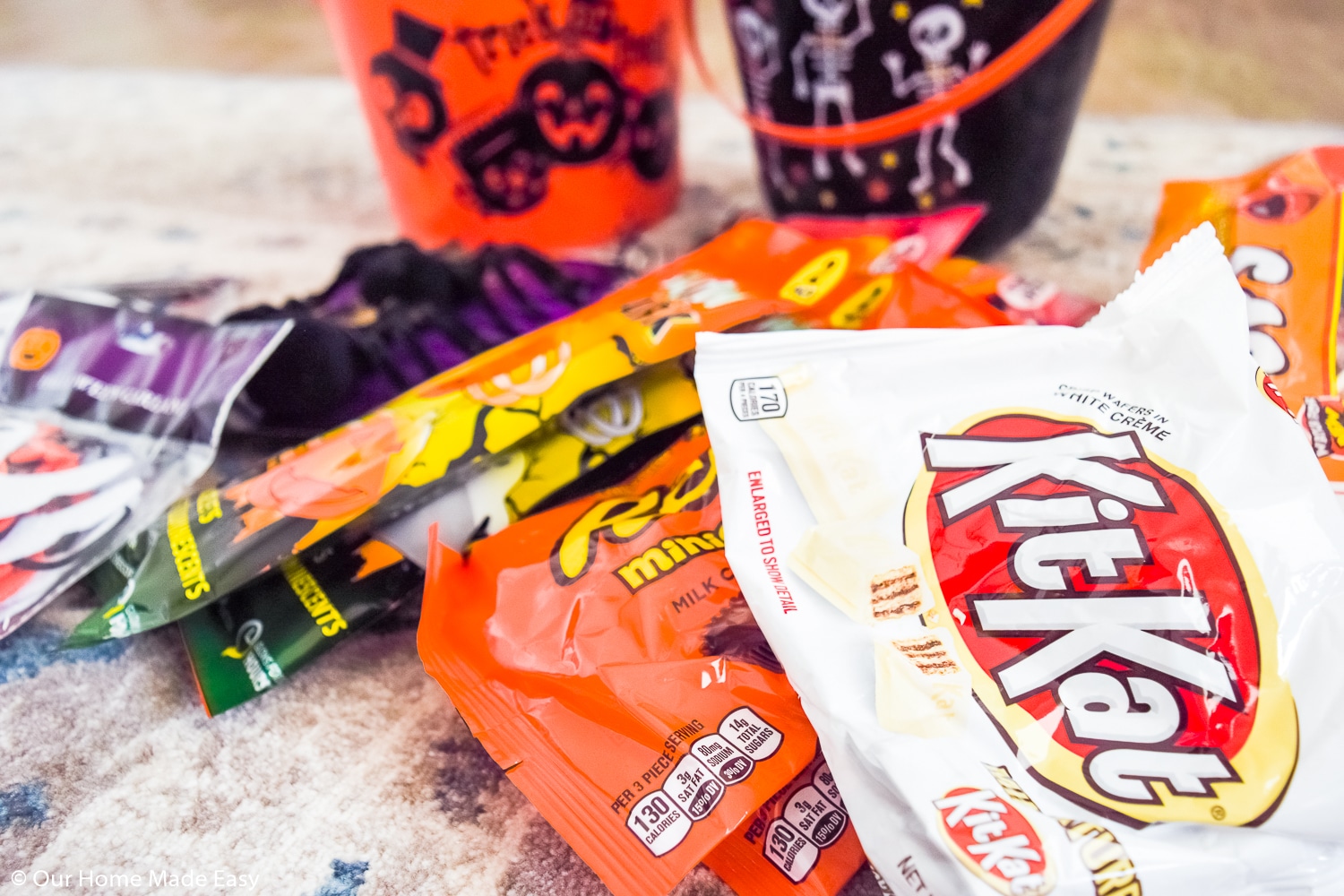 Window Clings
Light Up Bracelets/Necklaces
Coloring Book
Halloween Kids Activity (My kids LOVE these, and so cheap!)
Mini Pumpkins from the Grocery Store
Faux Mini Pumpkins
Mini Succulents (How CUTE is this spooky succulent?)
Halloween Socks
Halloween Garland
Halloween Tea Towel (Split a two-pack for both buckets)
Small Fall/Halloween themed Decor
Hanging Paper Skeleton
Fall Scented Votive Candle
Pumpkin Decorating Kit
Little Bottles of Wine / Booze for Grown-Up Treats!
…and don't forget the "You've Been Booed" Directions!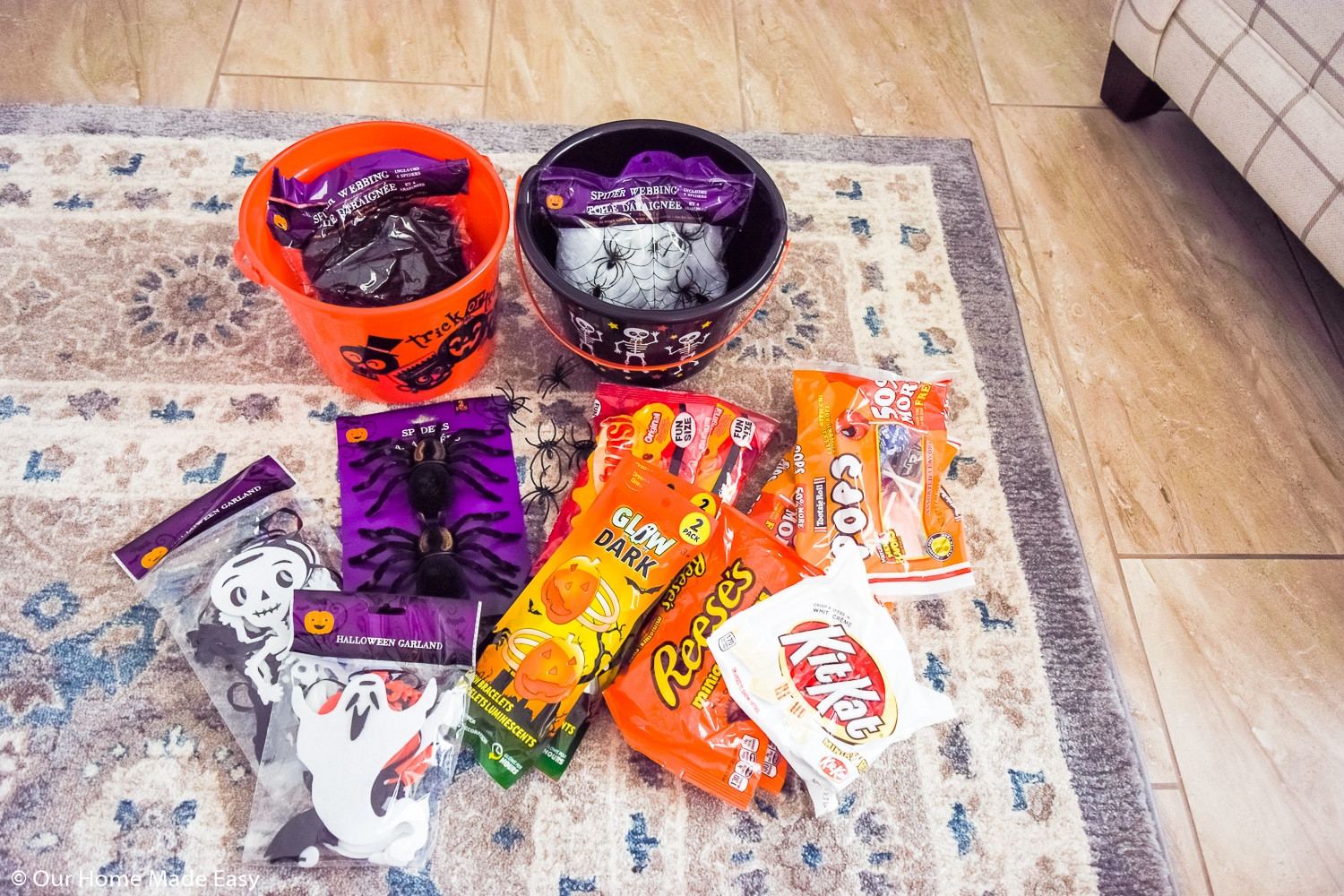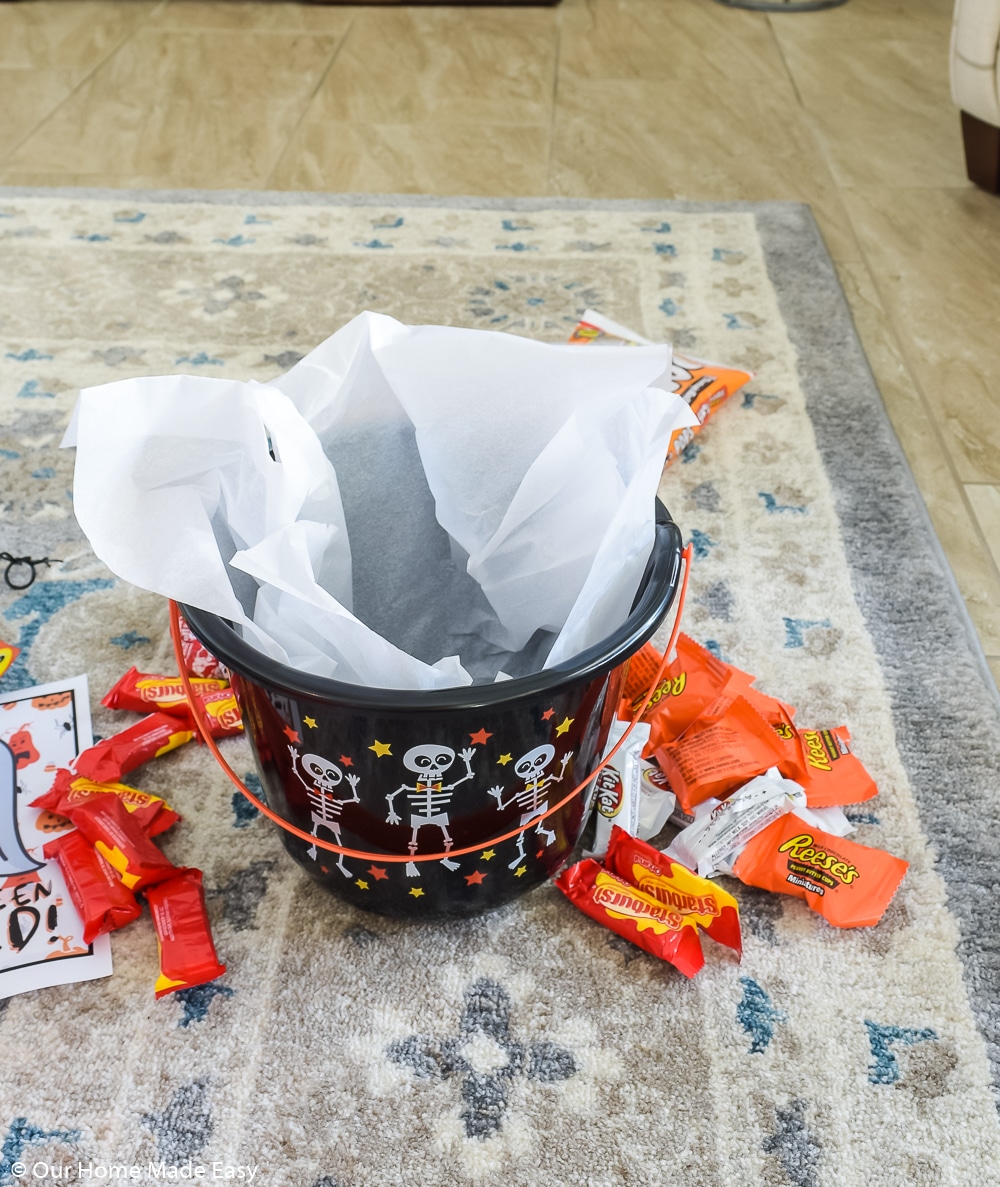 How to Pack a Boo Basket
Once you've collected about 7-8 things from the list above, it's time to pack it all up!
The thing I've always struggled with is making the bucket look full. In the buckets above, I've spent less than $8 apiece, including the bucket! However, if I wanted to completely fill the bucket it probably would've been another $10 worth of candy.
As a mom, I wouldn't want to receive that much candy!
So here is how I start every single boo bucket.
With lots of white tissue paper. You can ball up a piece for the bottom, then set another piece on top to help 'cradle' all the items in your boo bucket.
Don't have a bucket?
I've seen plastic bowls that look like spiderwebs that you can use, or even trick or treat bags, work too!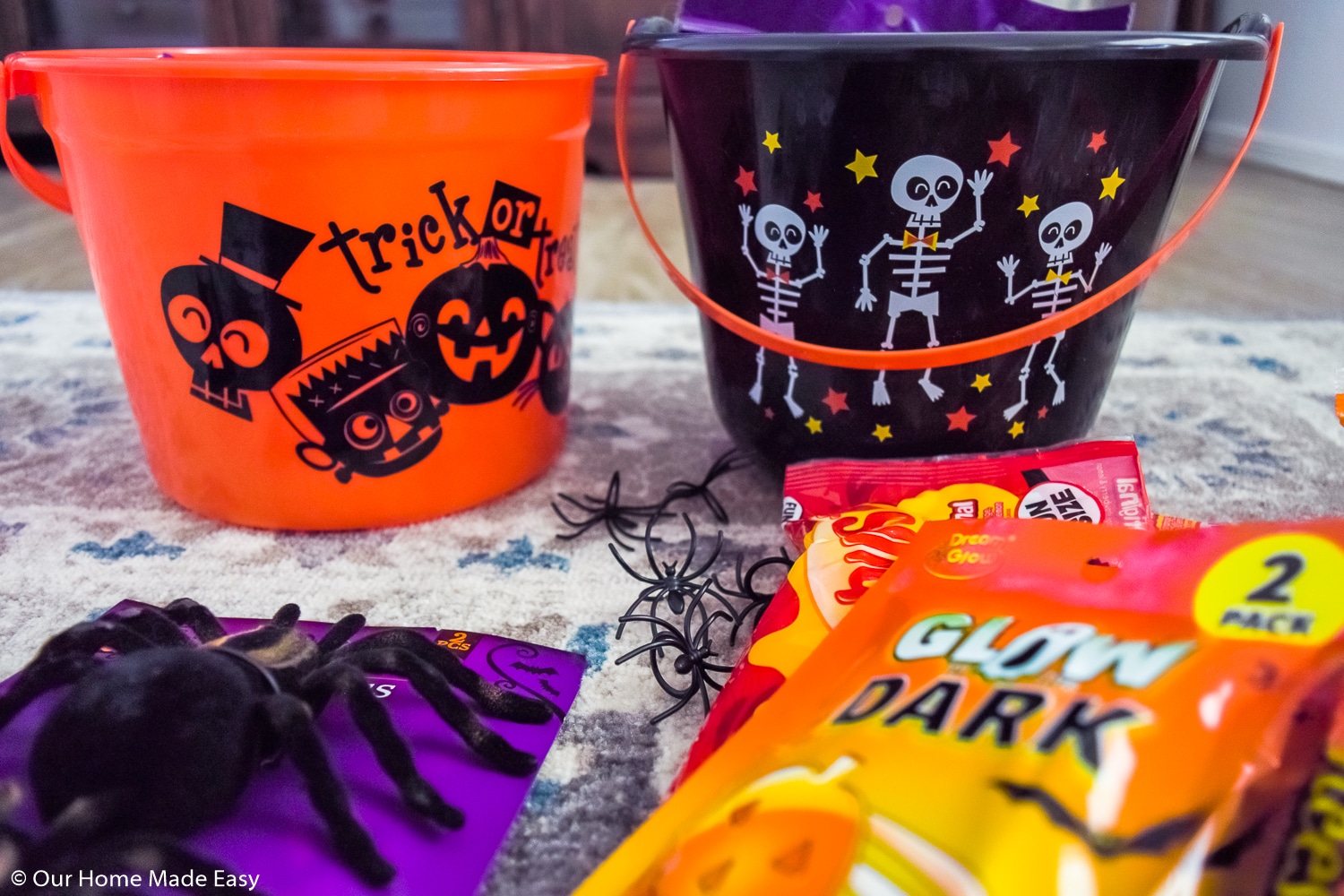 How to Boo Your Neighbors
You have two options here. You could make two buckets that are pretty family-friendly. For example, a good ix of candy with a few small trinkets for the kids to celebrate Halloween. Or the second option is to think ahead of time who you will BOO! and plan a bucket specifically for those people. That might mean you spend a little more buying favorite items like booze or decor, but it will be just as much fun!
Once you have your boo buckets ready to go, it's time to BOO! your neighbors! Plan to drop off your boo bucket in the early evening or during the weekend so that they will likely see it sooner than later.
Be careful too about setting any chocolate outside for a long time if you are in a warm area!
We've always set our buckets on the welcome mat and ran away.
However, if you're feeling particularly speedy, you could ring the doorbell and hurry away quickly.
In real life, the Wise family is NOT that quick. My kids would still be lingering down the driveway or laughing too hard for a sneaky getaway.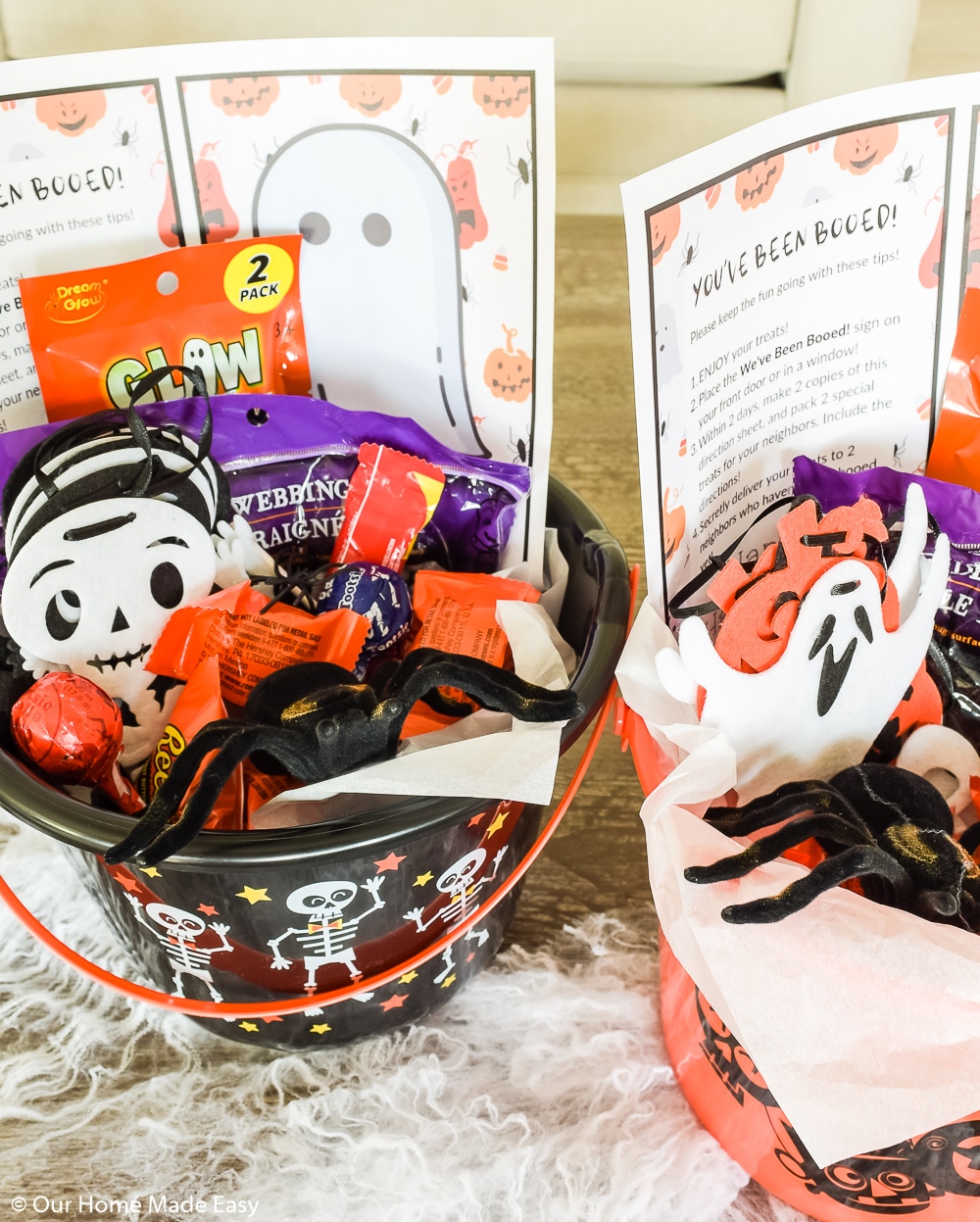 What if You've Been Booed?
How fun! If you haven't already shared your boo treats, definitely start packing your own two buckets. Within two days of receiving your boo bucket, you should plan to boo your neighbors or another 2 families in your neighborhood!
Once you've dropped off your "You've Been Booed" treats, it's time to hang up your own sign.
You can hang your sign in a window in the front of your house, tape it to your storm door, or front door. This will tell any other boo-ed families to skip your home to keep the fun going!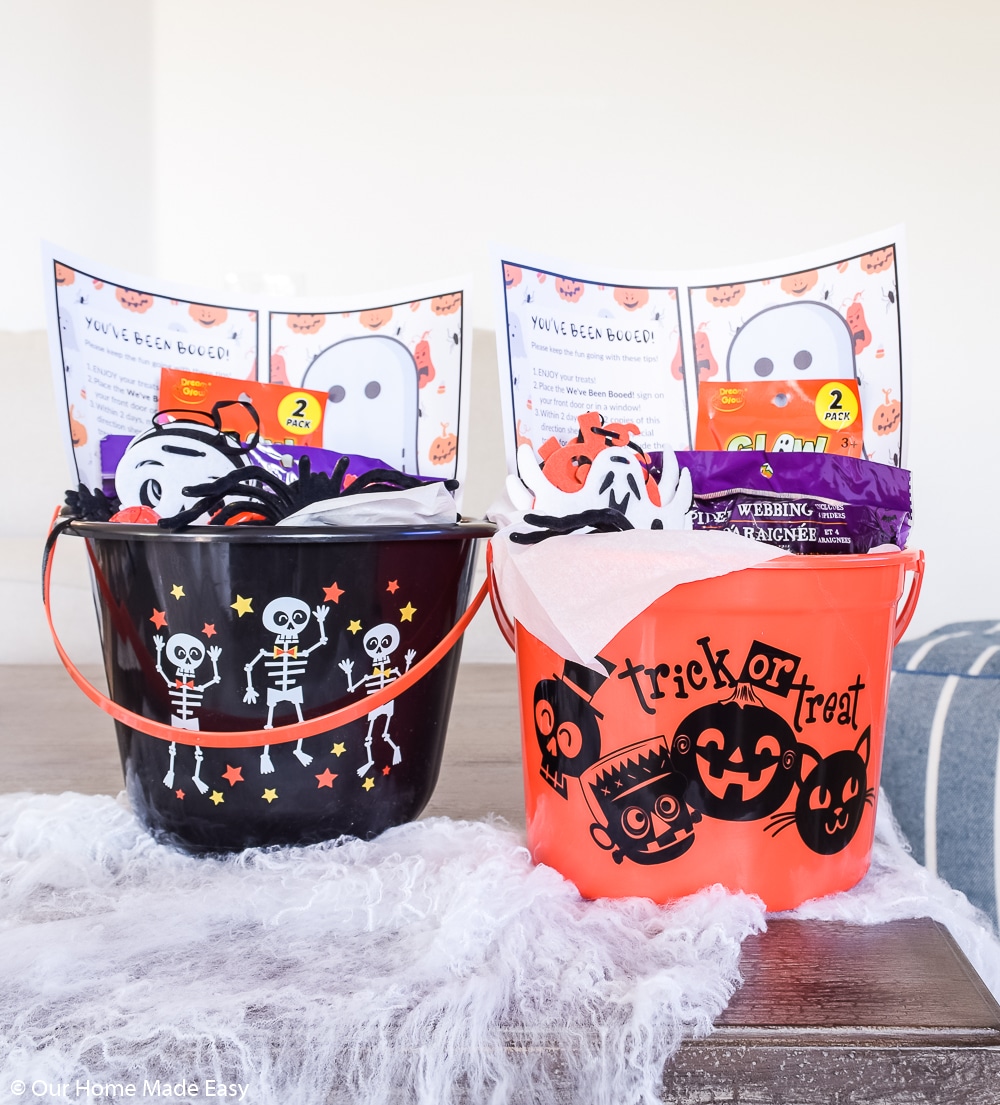 While the tradition of "You've been booed" isn't new, it's always fun to start a fun tradition with your own family. Not only do you get to have a little fun picking out a few treats, but the kids get a chance at making a few fun and harmless "trick or treats."
I hope that you have a great time this Halloween season, even if you feel like you are short on time. I promise it's worth it!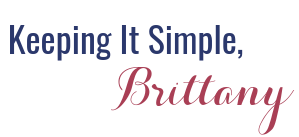 Don't forget to Download Your Boo Print HERE!!
Please Pin for Later: