Join us for pretty night time holiday lights at Christmas time! Lots of candles, twinkly lights and a fire will welcome you! Tour our home and fourteen other home bloggers who are opening up their homes!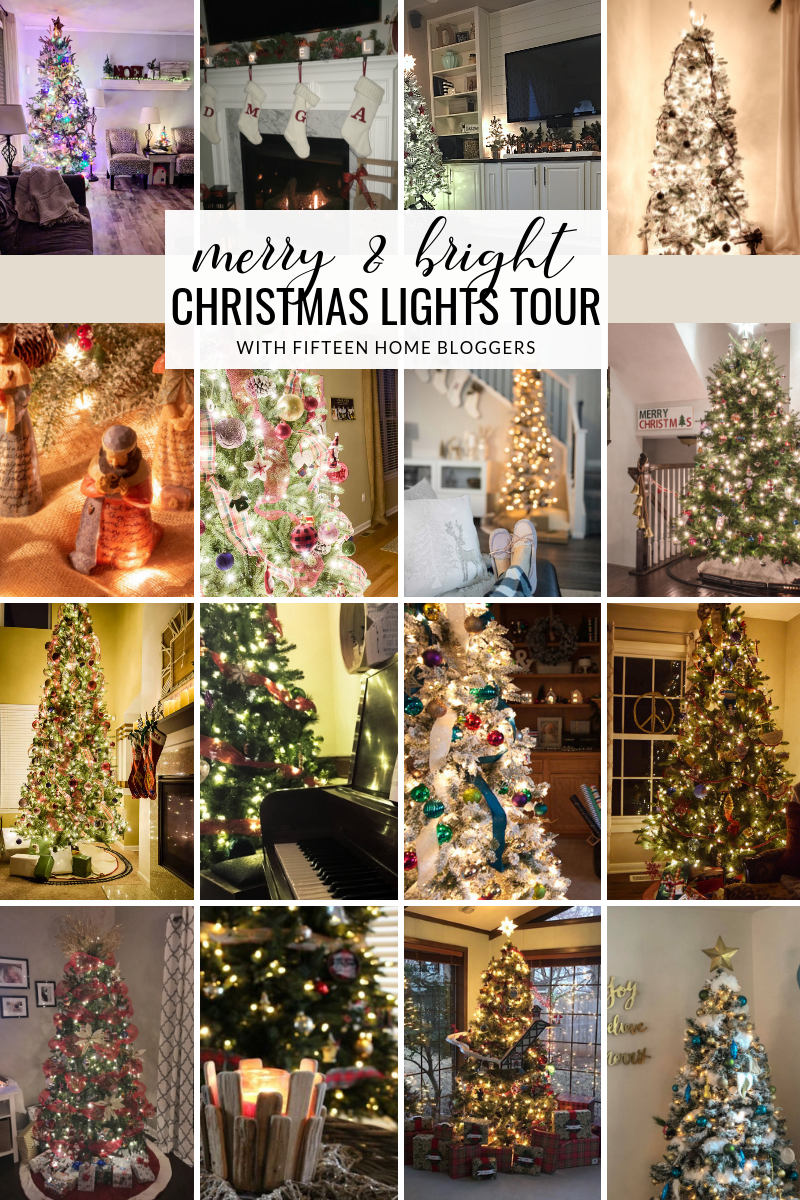 (This post contains affiliate links. Please see my Disclaimer for more information)
Can you believe we are down to less than 2 weeks until Christmas? I know, me either! I'm equal parts excited for the kids and overwhelmed at my to-do list. But sometimes, there is nothing more relaxing than curling up under a blanket and looking at twinkly lights in our house.
It's our own little piece of coziness and I wanted to share it with you today. I am thrilled to be hosting the Merry & Bright Holiday Lights Home Tour with fourteen other blogging friends. We all agreed, there is nothing merrier than sitting our own homes under the light of a Christmas Tree.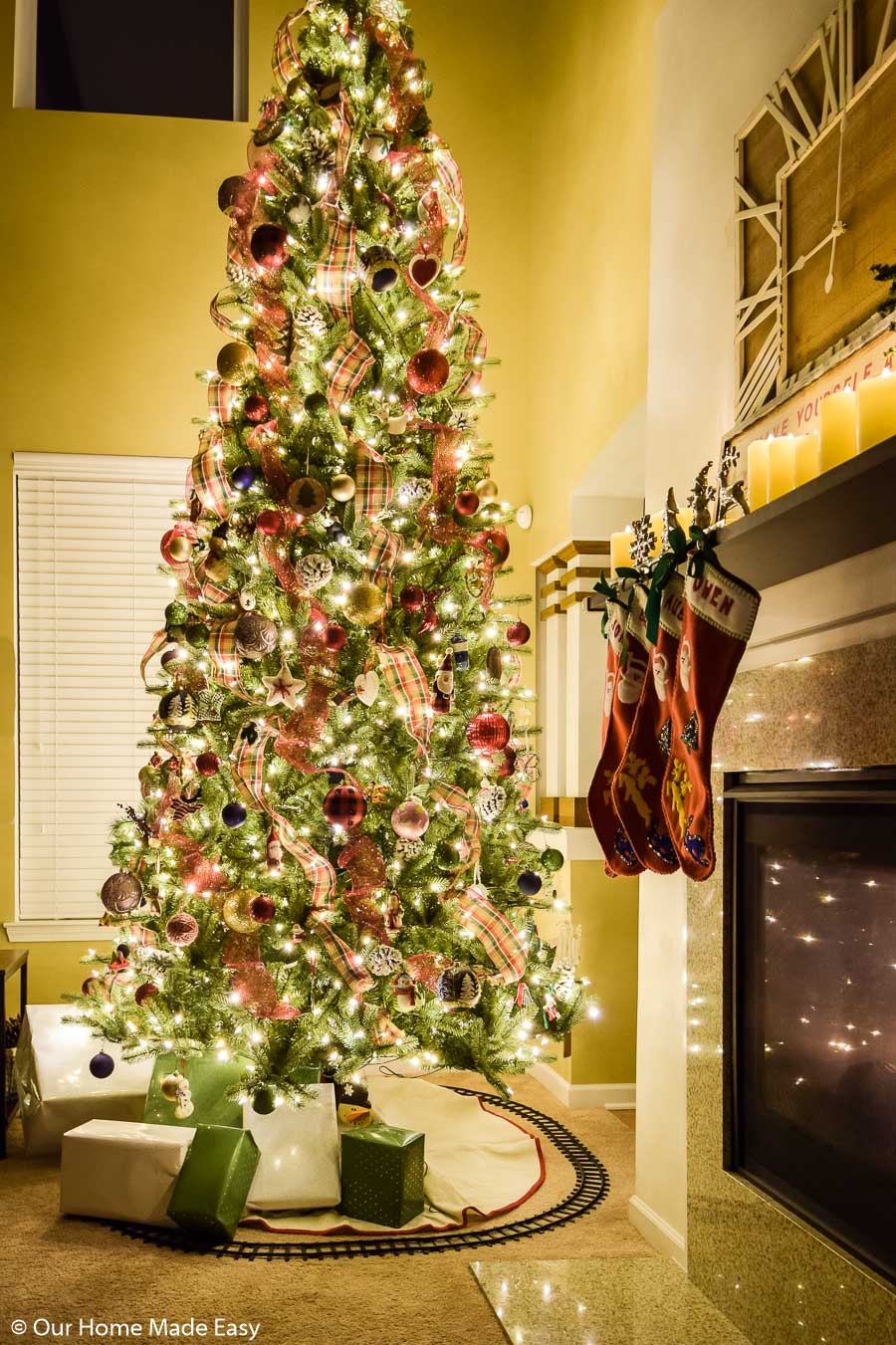 If you are new here and stopping by from another home, "Welcome!" I'm Brittany, a big fan of making our home look good and run smoothly while making it as easy as possible. As a mom who is always short on time, I completely understand what it means to organize and decorate the house that is truly functional.
Come on in today and I'll be more than happy to show you around the Wise house after the sunlight goes down and the kids are tucked into bed one last time. We are just about ready for Christmas and here in Michigan, it's looking a little like Christmas, too!
The Entry Way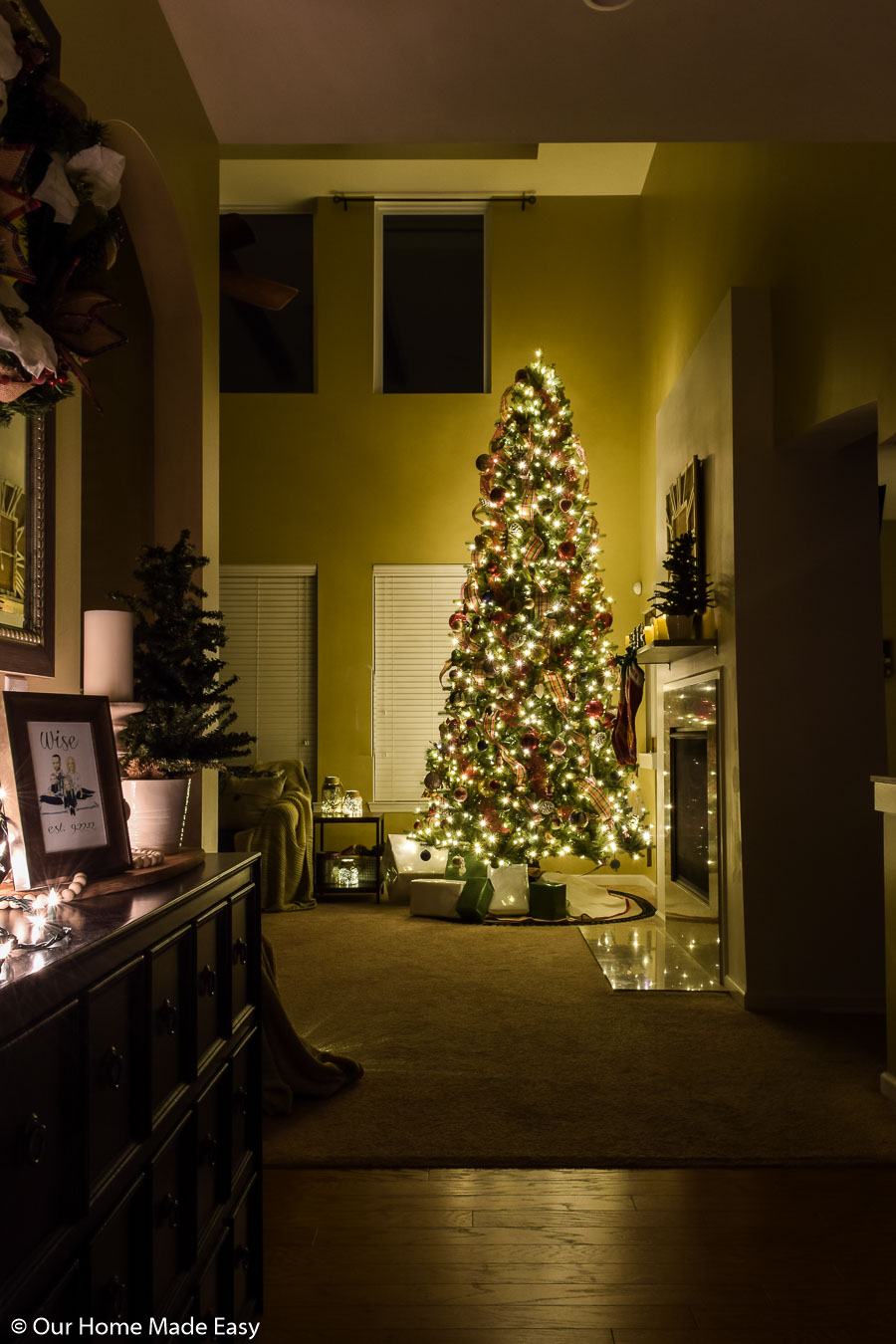 When you walk into our home, you're immediately greeted by our Christmas Tree in our living room. I wanted to make sure that anyone who walked in immediately felt welcomed, kids and all.
These past few months have been a whirlwind of fall bucket list activities that turned into Thanksgiving, which suddenly– landed us here in Mid-December. For me, the weeks changing has hit me particularly harder than usual, and I'm downright exhausted. These photos at night were a much-needed step back, slow down to show you around.
There is nothing like little twinkly lights in our lives to make us feel a little bit calmer. Even if the dishes need washed or the laundry needs folded.
Together, we can make it through just two more weeks. 🙂
This evening my Mom & Stepdad are flying in for dinner and then in the morning, they'll leave for Ohio to celebrate my sister's college graduation. It's a whirlwind weekend for all of us.
Our "Wish to-do's" include visiting Santa in downtown Ann Arbor (he's the best!), making sugar cookie cutouts, and even sneaking in zoo lights and a gingerbread house.
GET THE LOOK
The Dining Room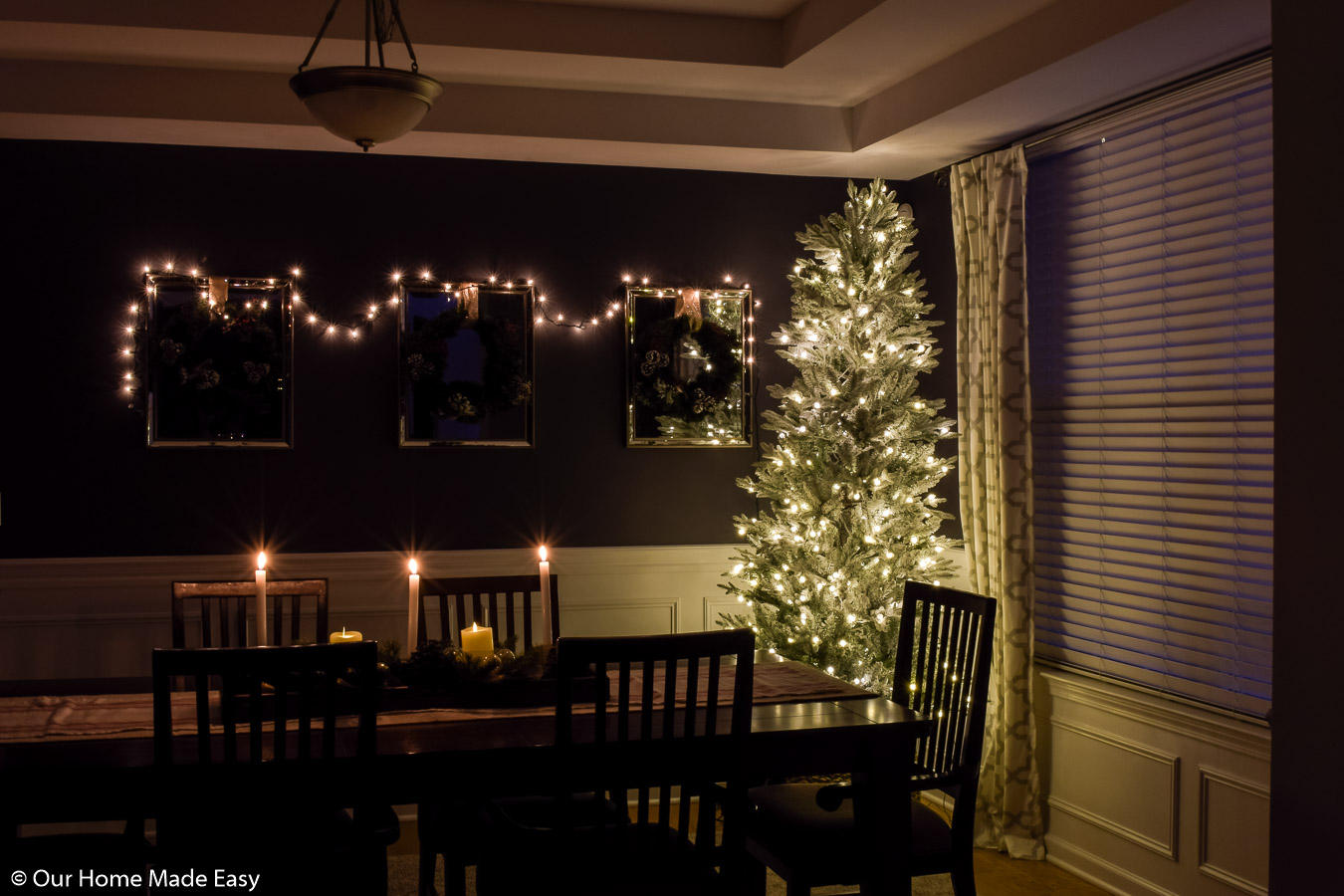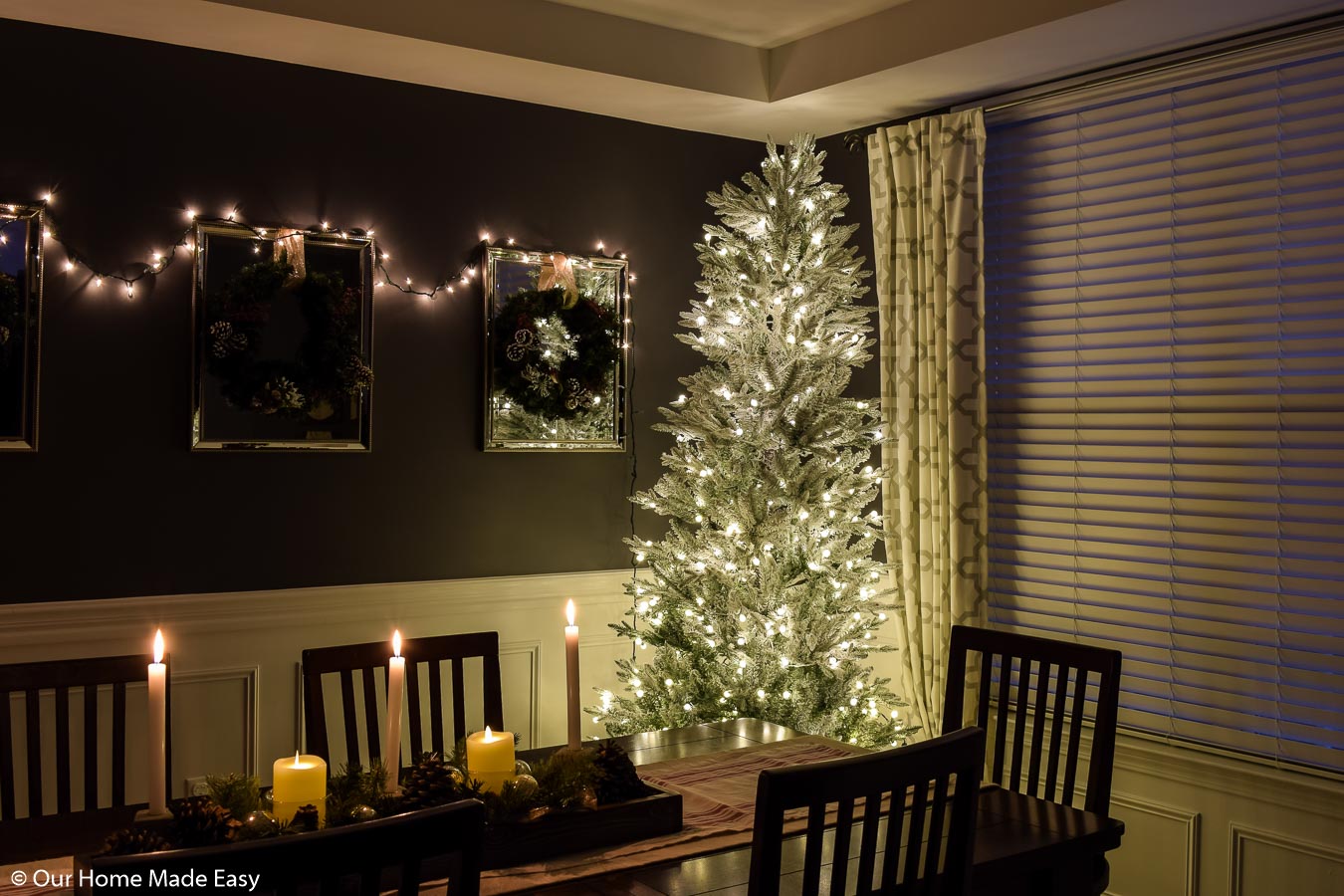 When you last saw our Dining Room, it was all decked out for Christmas breakfast. And the menu is still good to go. Lots of breakfast casserole is on the way! In the meantime, I lit a few candles after the kids went to bed and enjoyed how peaceful the room looked.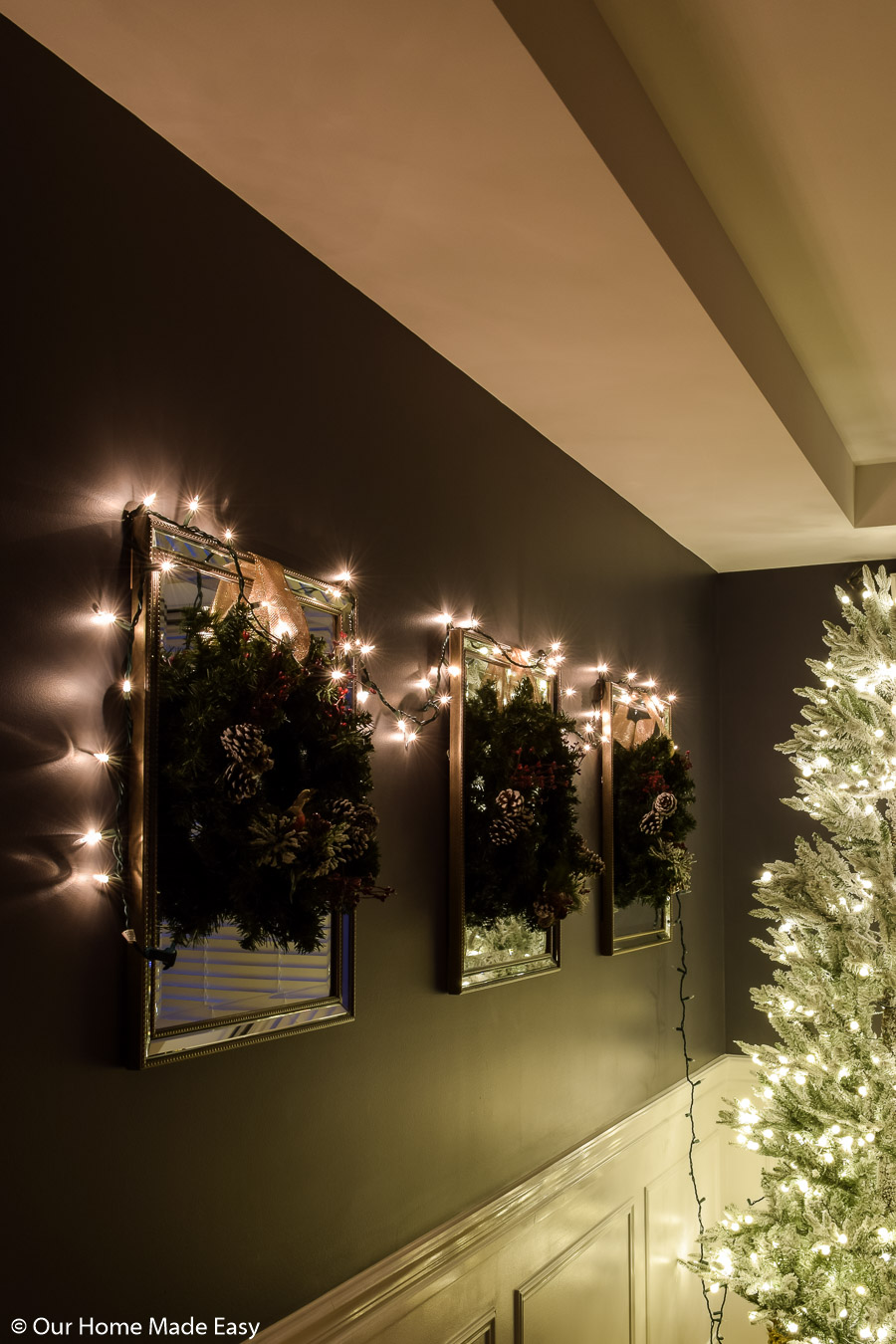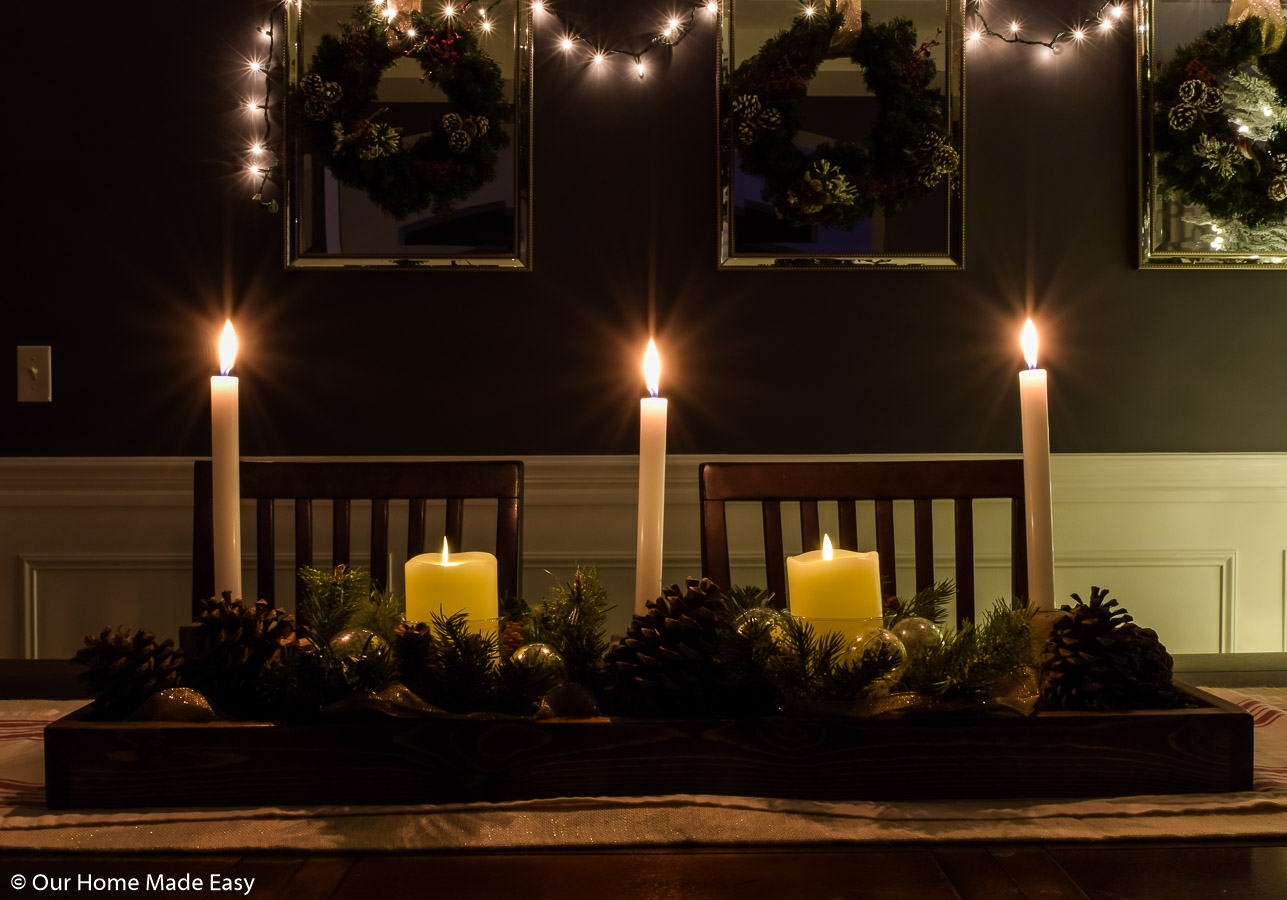 As if I am still a child, I totally turn that front tree on as soon as I arrive home each night. It makes me smile and my kids think it's cool we eat by a tree with lights. Whatever gets them eating their dinner, right?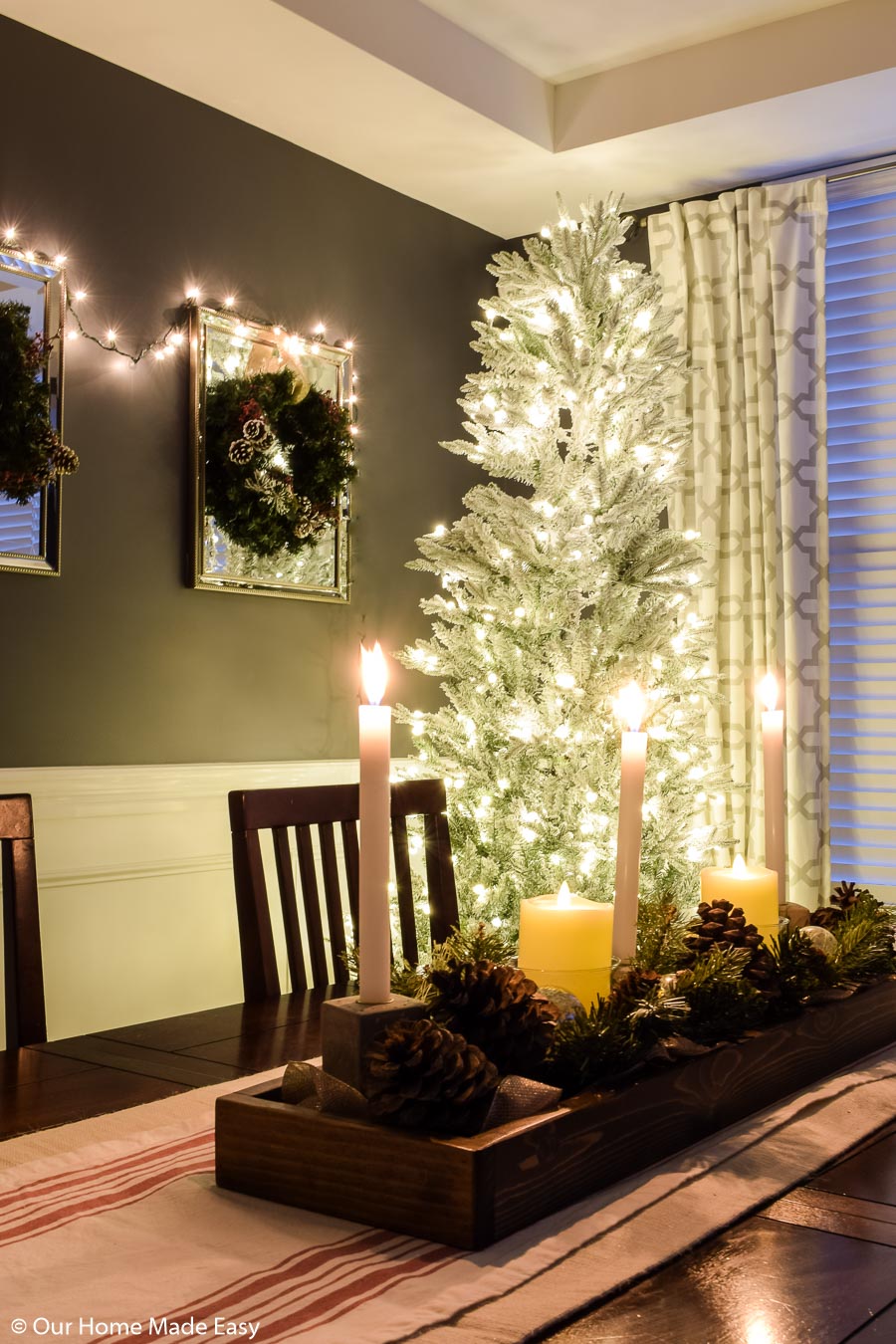 Around our house, I am a HUGE fan of wood trays. Not only are they the easiest DIY projects ever, but they 'hold in' decorations so well. When it's dinner time, all I have to do is pick it up and move it out of the way. After dinner, I pop it back into place and voila! it looks like I have my life put together. 🙂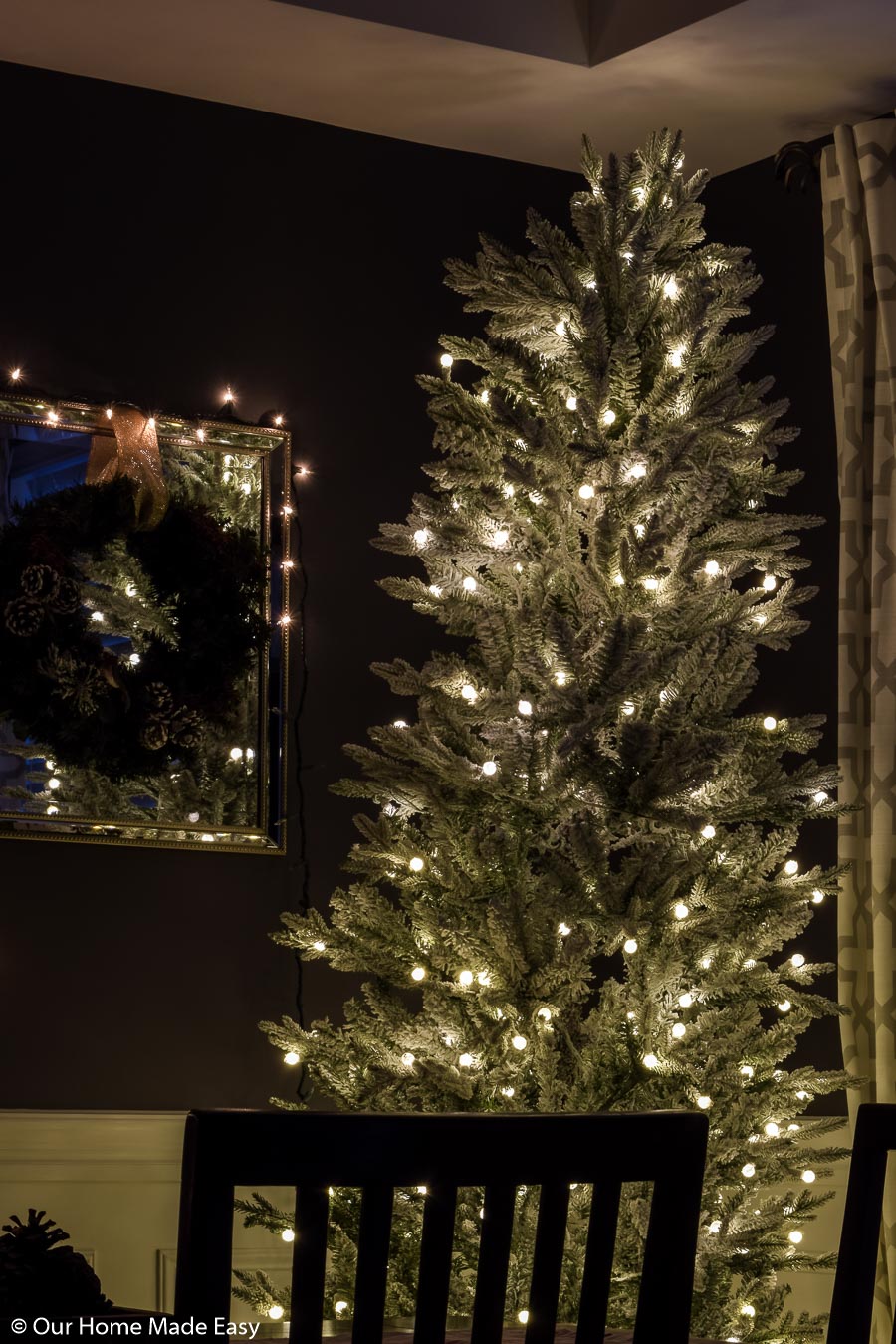 GET THE LOOK
The Living Room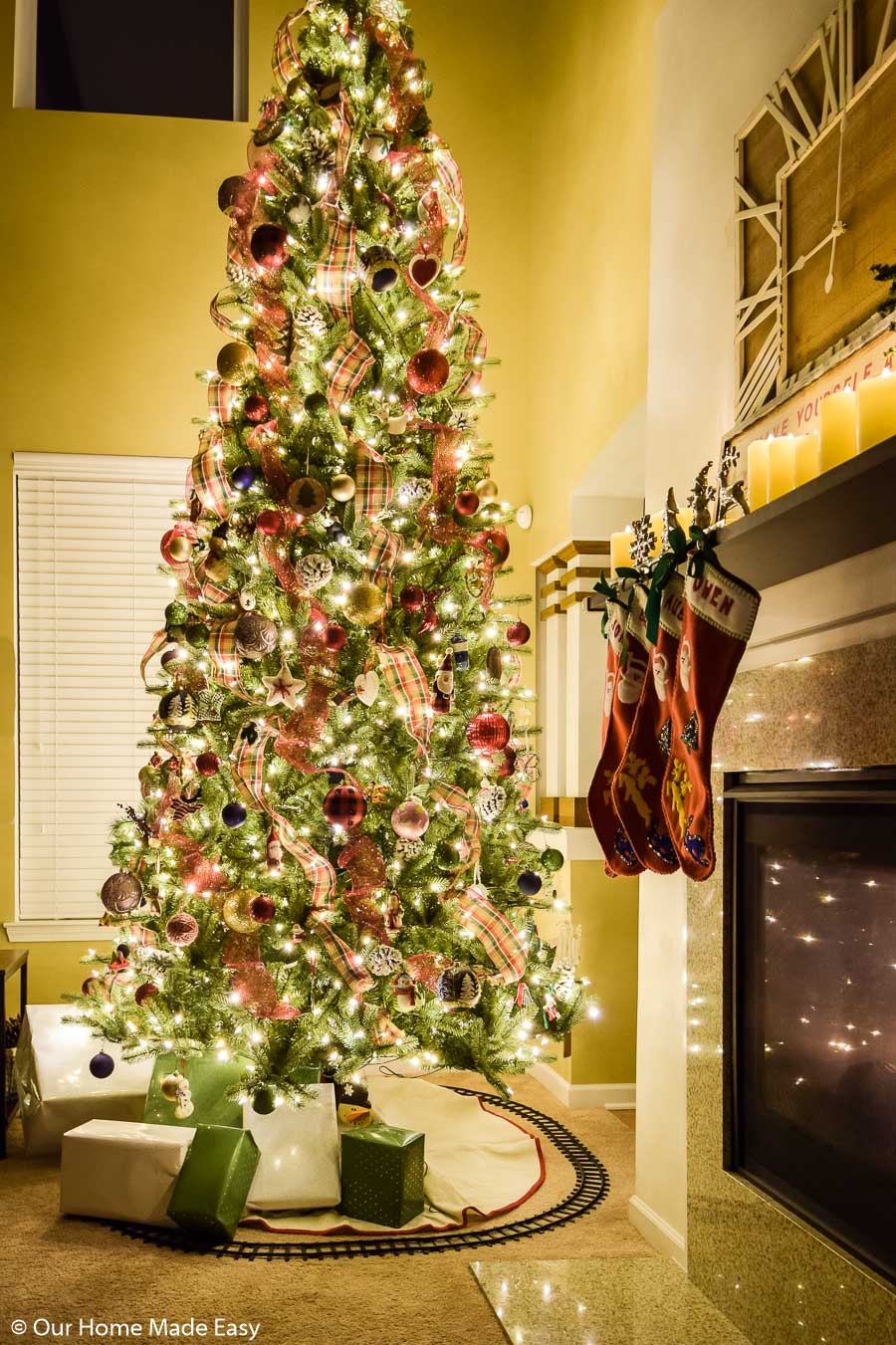 Here in Michigan, we have a two-story living room. While most of the year it feels a little empty, there is nothing like our twinkly Christmas tree to fill up space and make it feel merry & bright.
Even though the tree is 12 feet tall, I use this one little trick that lets me change up the style for about $10. You can read all about this year's Christmas tree here.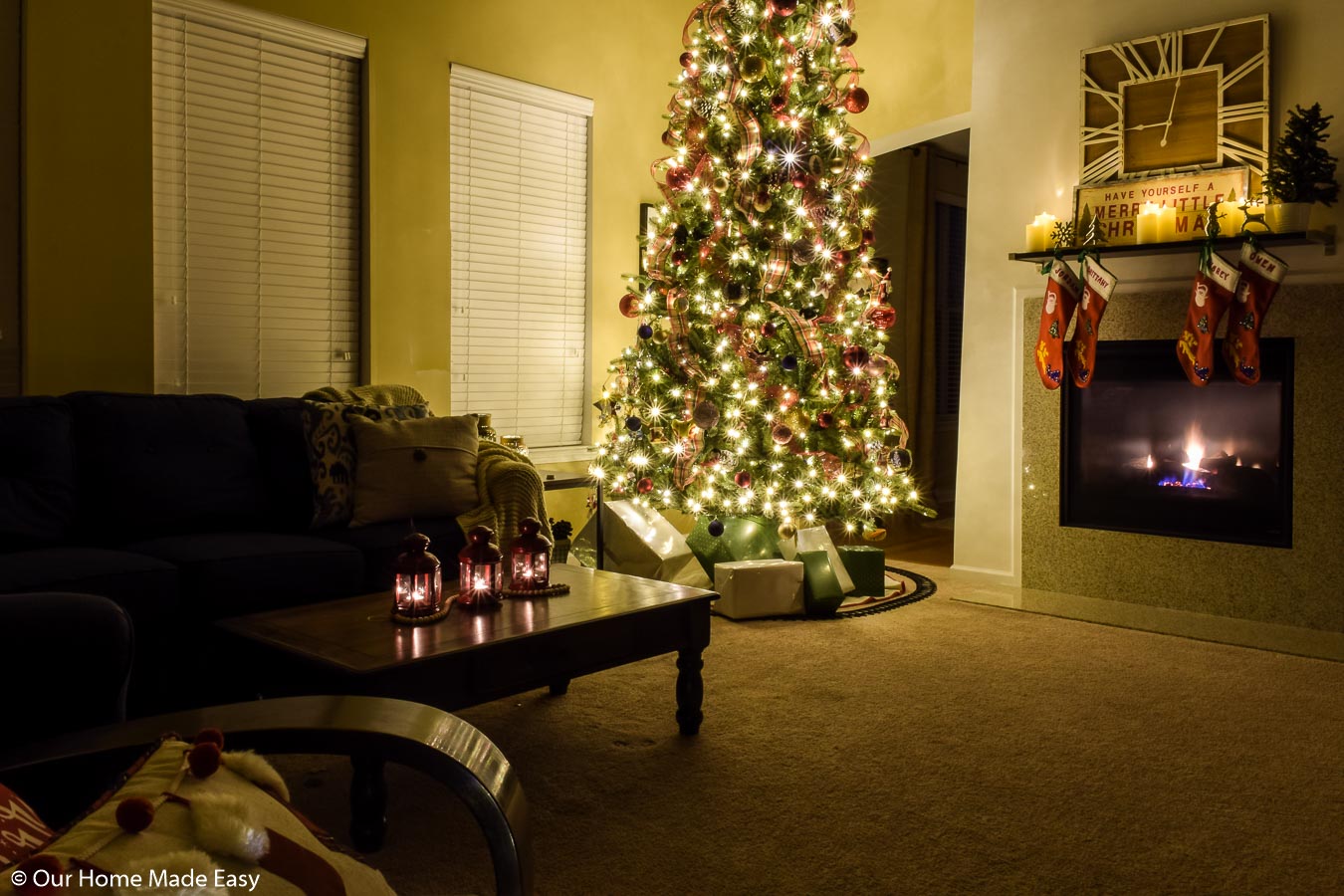 Our fireplace connects the living room and our hearth room. It was one of the biggest selling features of the floorplan when we built 5 years ago. On our first Christmas here, I was 4 months pregnant, had a one-year-old and overly sad that we didn't have a mantle to hang our stockings.
My ever sweet husband, Jordan, discovered an old shelf from his college living days (I'm still not sure how it's lived through 4 states, but that's another story) in our basement. He hung it up, placed our stockings on it, and made my hormonal heart happy.
…and the shelf is still there today.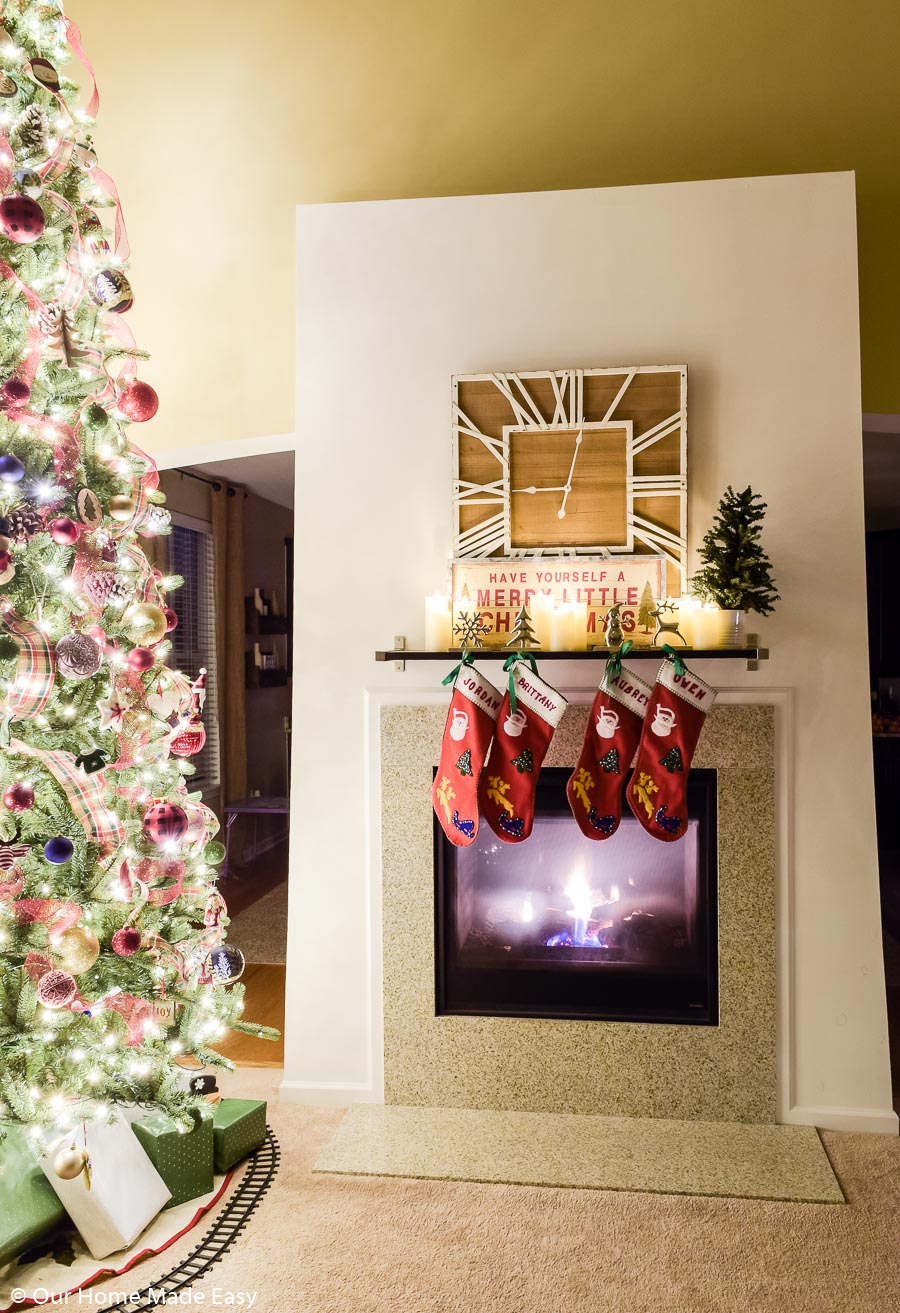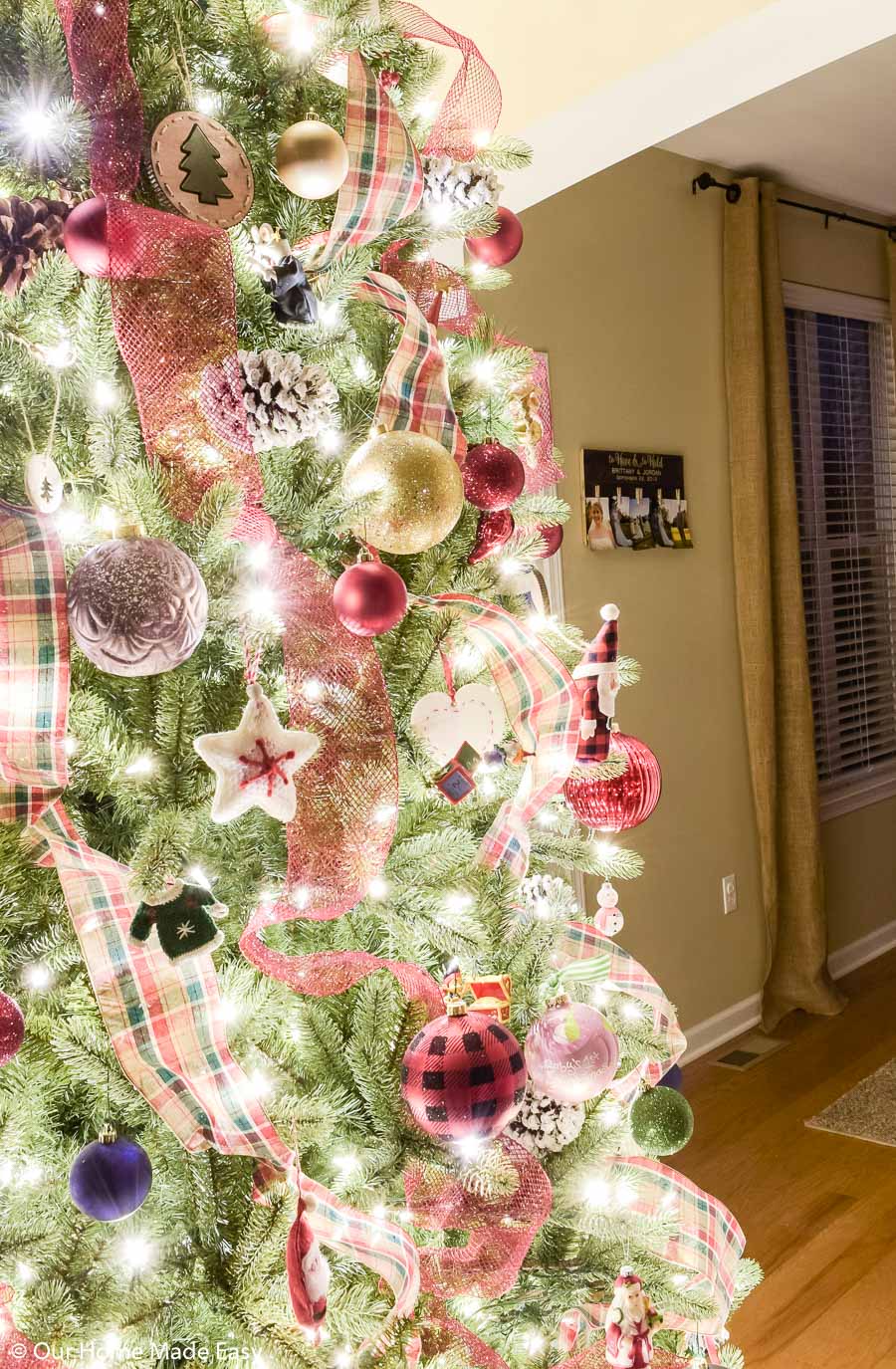 I was able to capture our oldest, Aubrey, in front of the tree before bedtime. While I was setting up the camera she snuck downstairs. Seeing her in front of the tree was too good not to share.
Right now, it's all Christmas magic and we are trying to enjoy it for as long as we can with her and her little brother.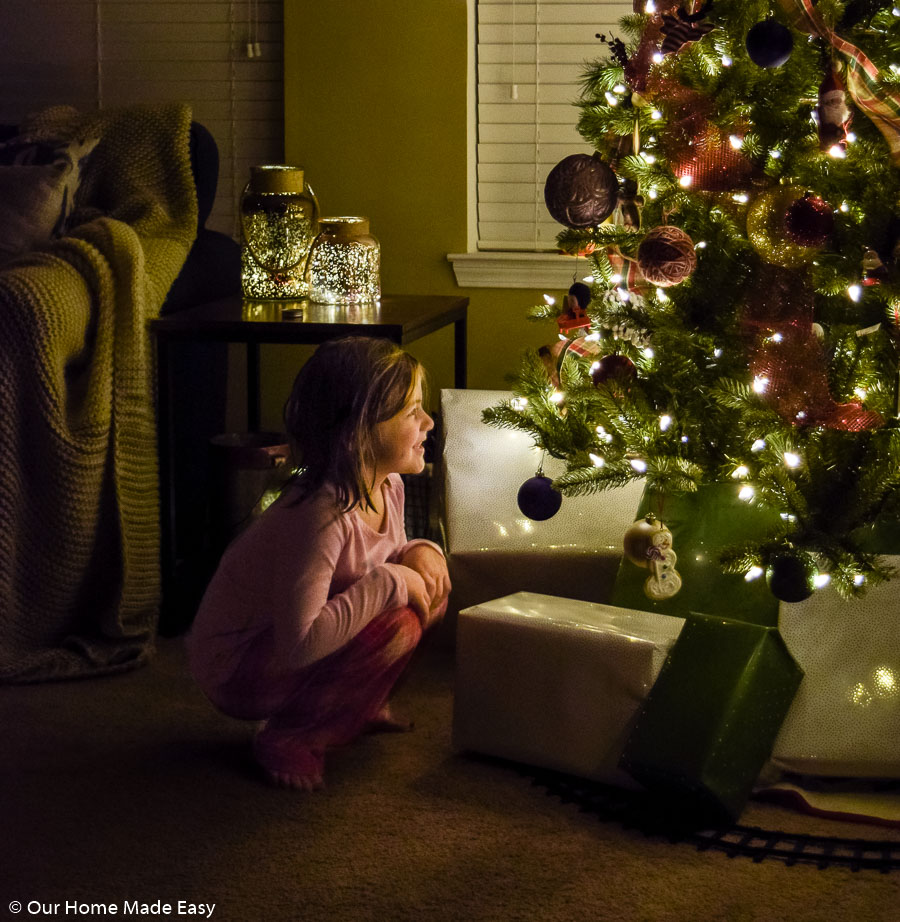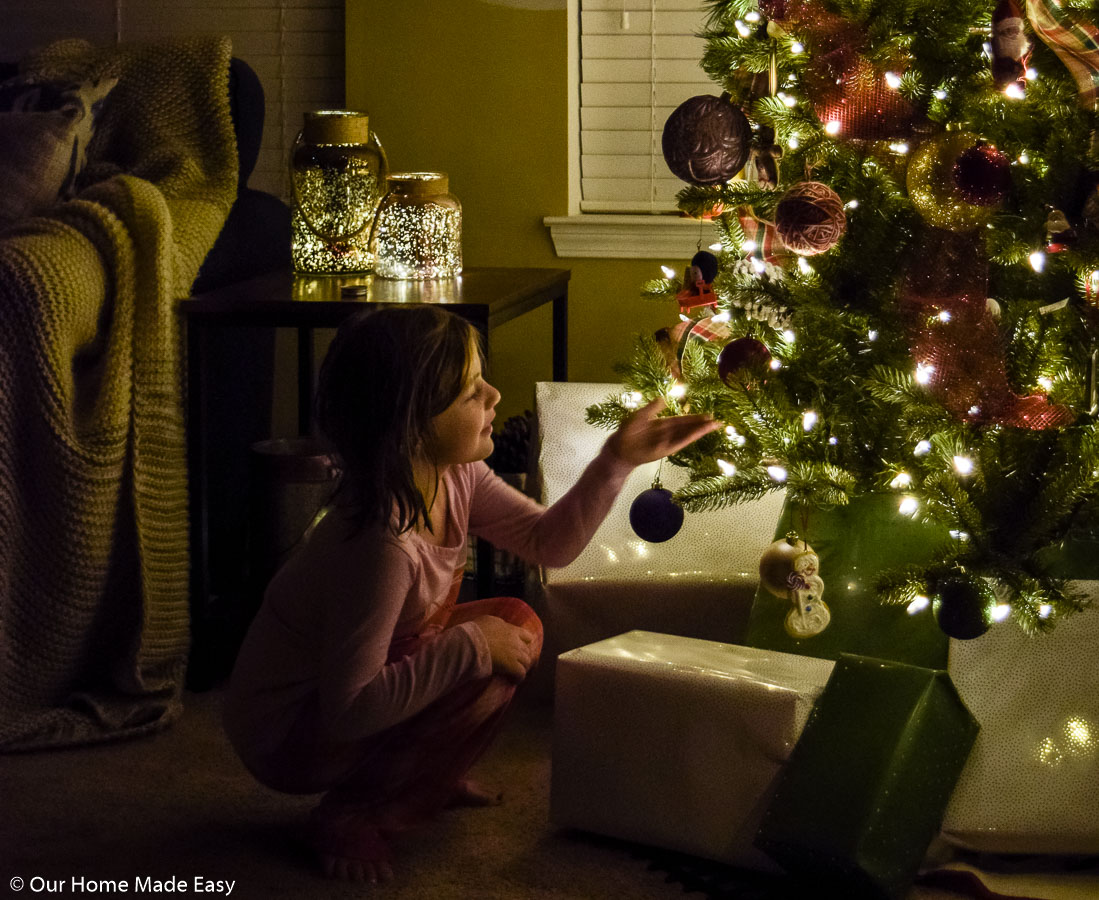 Oh to be 5 years old again!
GET THE LOOK
The Hearth Room
On the other side of the fireplace is the hearth room. It's super cozy with our big leather chairs and tabletop. For most our of days, this is where we spend our evenings. I'm usually cooking dinner in the kitchen and the kids are lying across the chairs. But tonight I had them tuck everything away so that I could grab one quick photo of the room.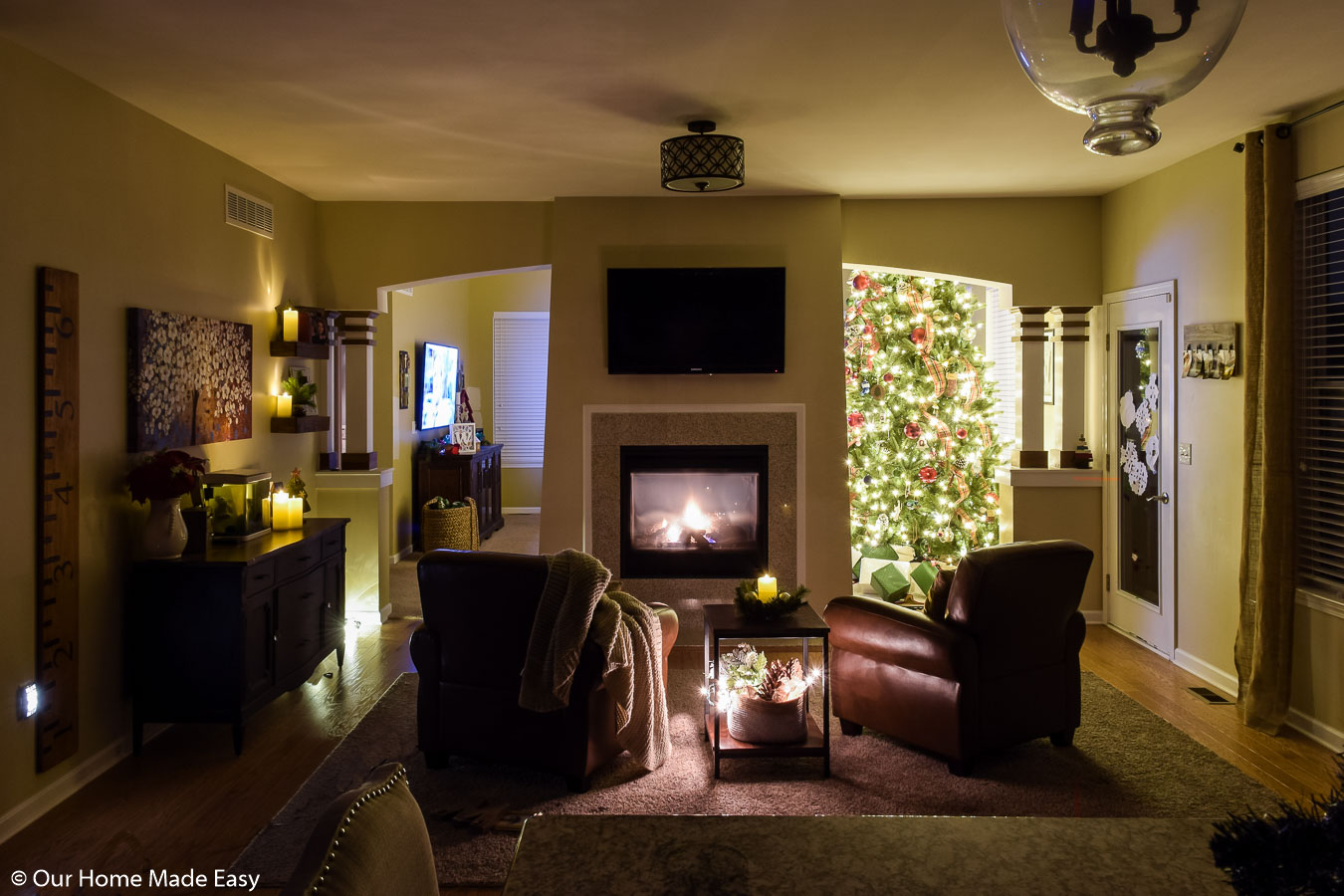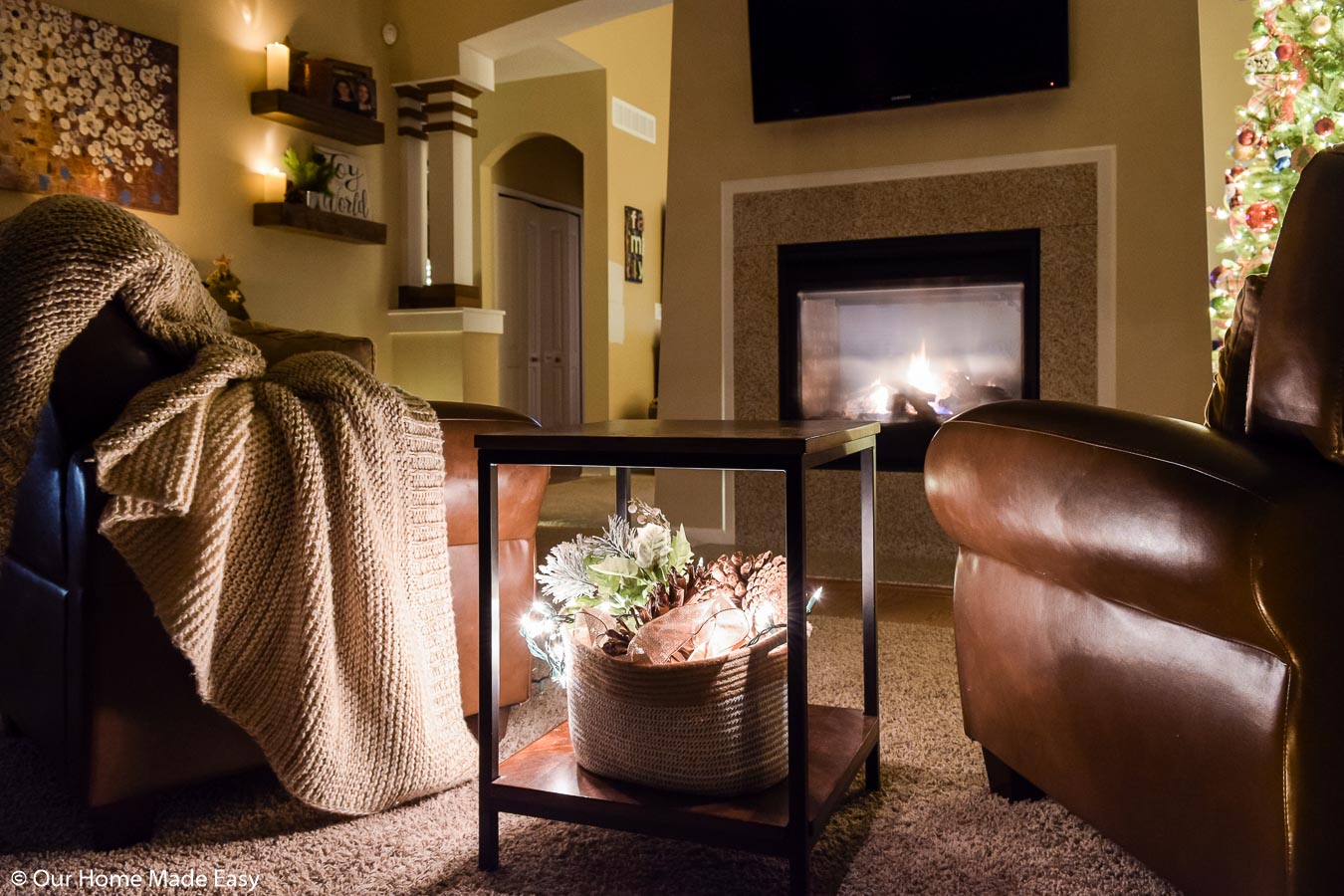 Thank you so much for stopping by my home. It will be just a little quieter than usual over here until the New Year. I'm taking a short blogging break to do nothing but enjoy my family, Christmas cookies, and the fire.
I truly appreciate you and hope that wherever you're celebrating the season, you can find a cozy spot, kick up your feet and can take a minute to enjoy the lights!
CHECK OUT ALL THE OTHER MERRY & BRIGHT CHRISTMAS LIGHT HOME TOURS HERE!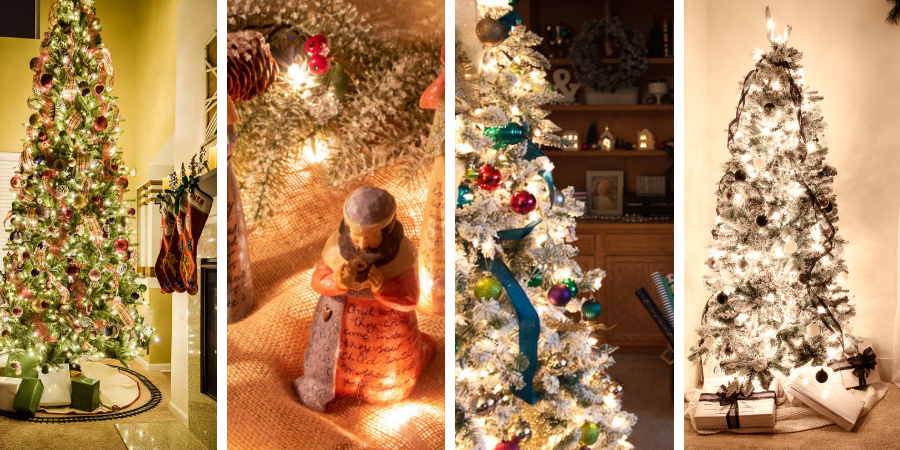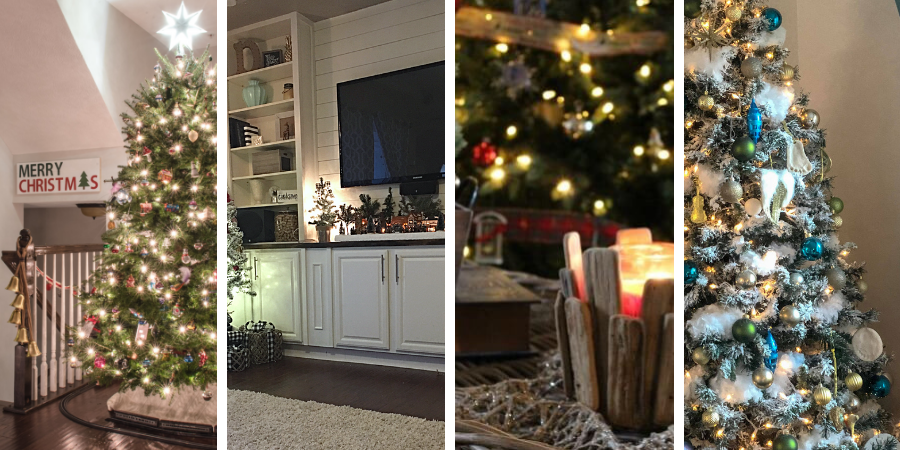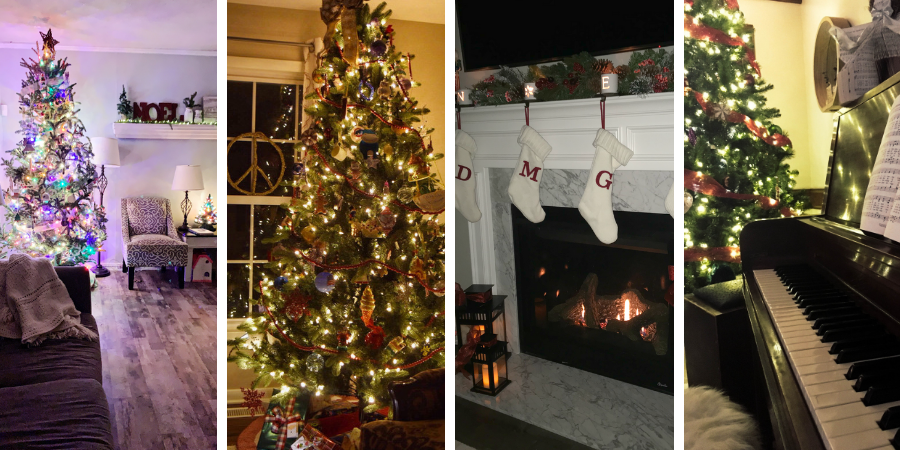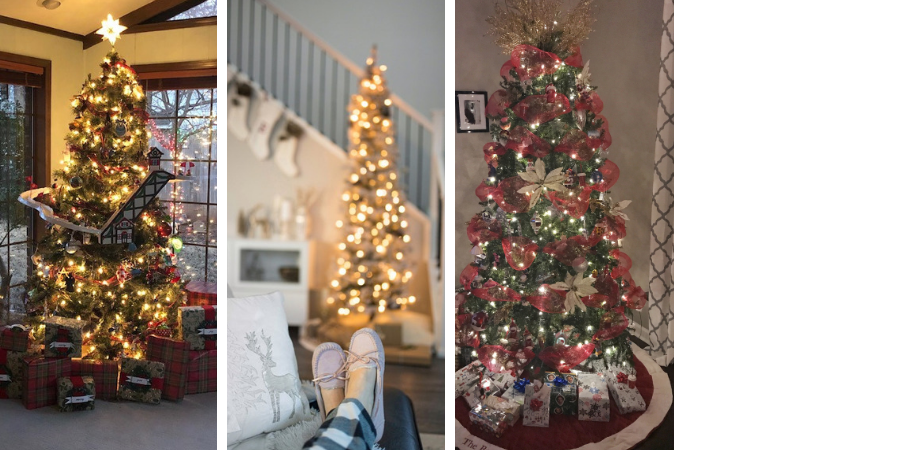 If you haven't already downloaded your own copy of the FREE Holiday Organizer, please do so. It's a small gift from me to you!
GGET YOUR FREE HOLIDAY ORGANIZER HERE!


PIN FOR LATER