A Simple Christmas Entryway
Welcome! I am so excited to join 2 Bees in a Pod this week in their Come Home for Christmas series! I'm Brittany and over here I share easy crafts, decor, and occasionally simple recipes for those moms looking for an easier solution to running their homes.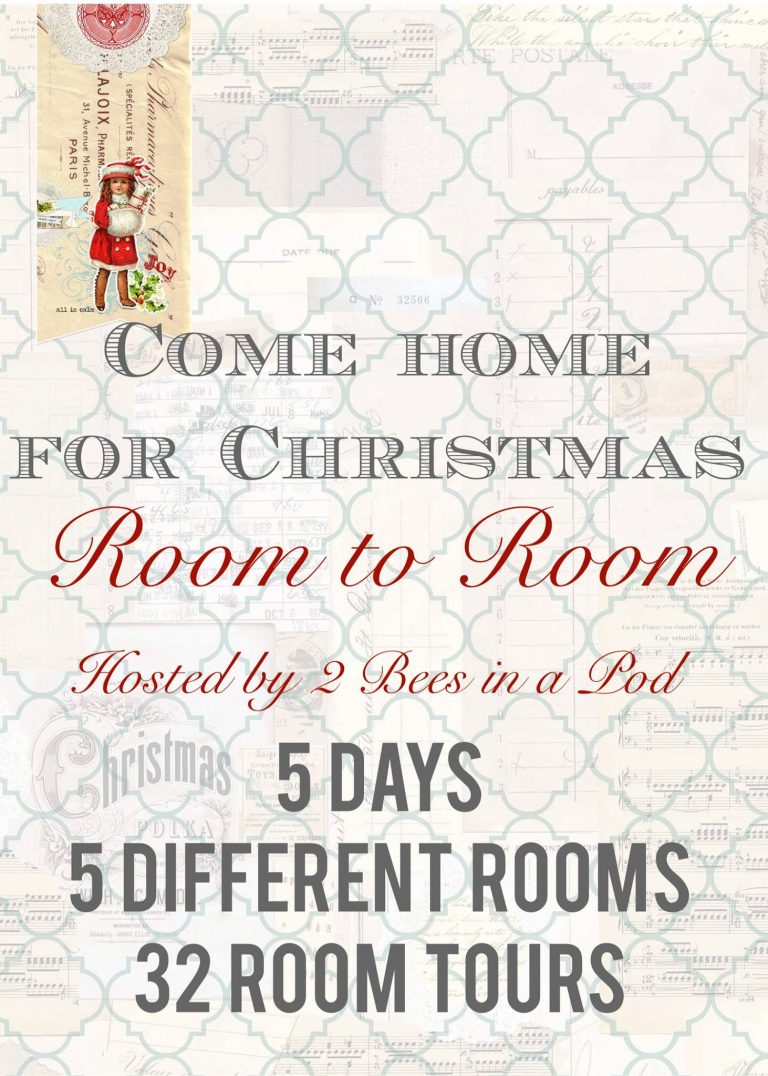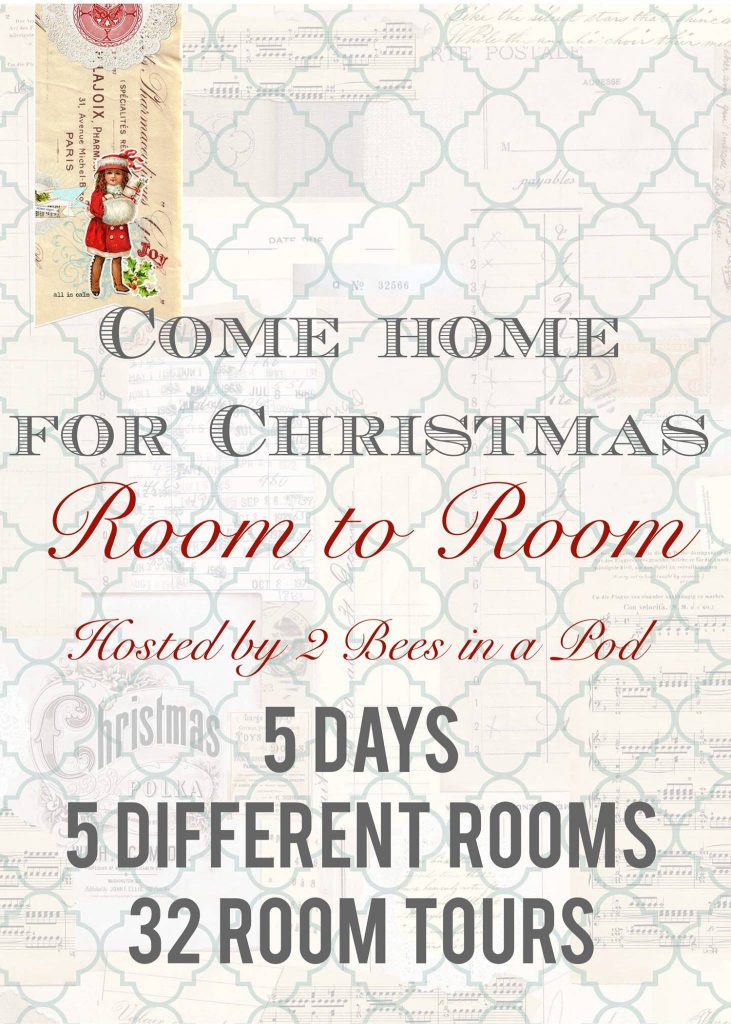 (Affiliate links are included this post. Please see my Disclaimer for more information)
This morning I couldn't wait to share our front entryway with you. When you arrive in our home here in Michigan, you'll see that we don't have a traditional front door closet or entry area. Instead, we have an open hall that leads you right into our home. To create that entryway feeling, I have use an apothecary chest and mirror. They are the only two things that remain constant throughout the year.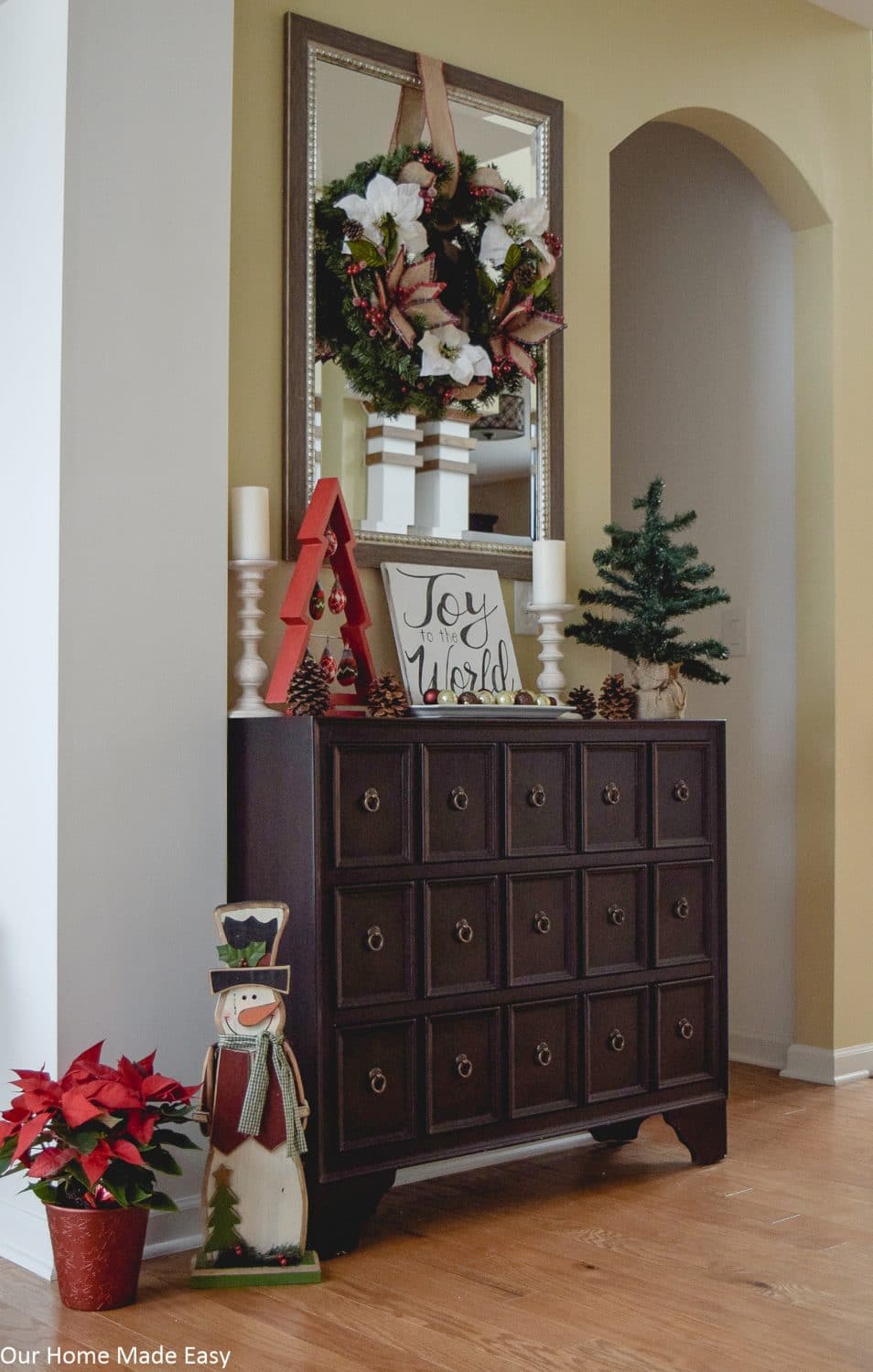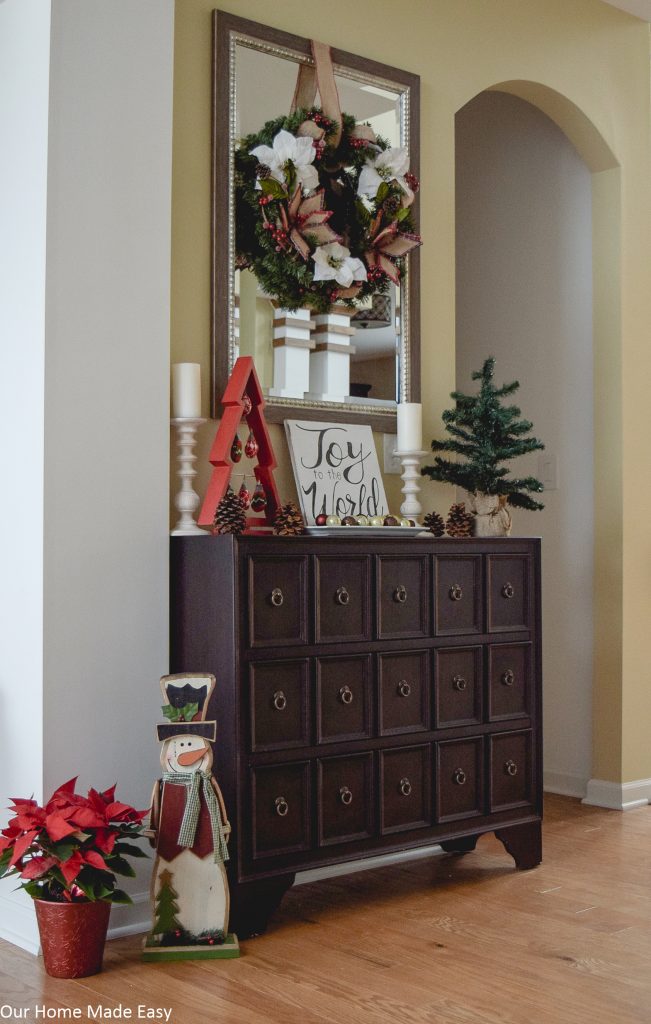 While I am definitely not a home decorator, I wanted somewhere to hang my Christmas home decor and still be super functional. Because, real life! To keep life & home easy, I like to stick to classic colors and basics that stay out each season.
I don't mind changing out the holiday decor items, but I don't have a lot of time to spend taking things up and down. Over here we stick to the basics. 🙂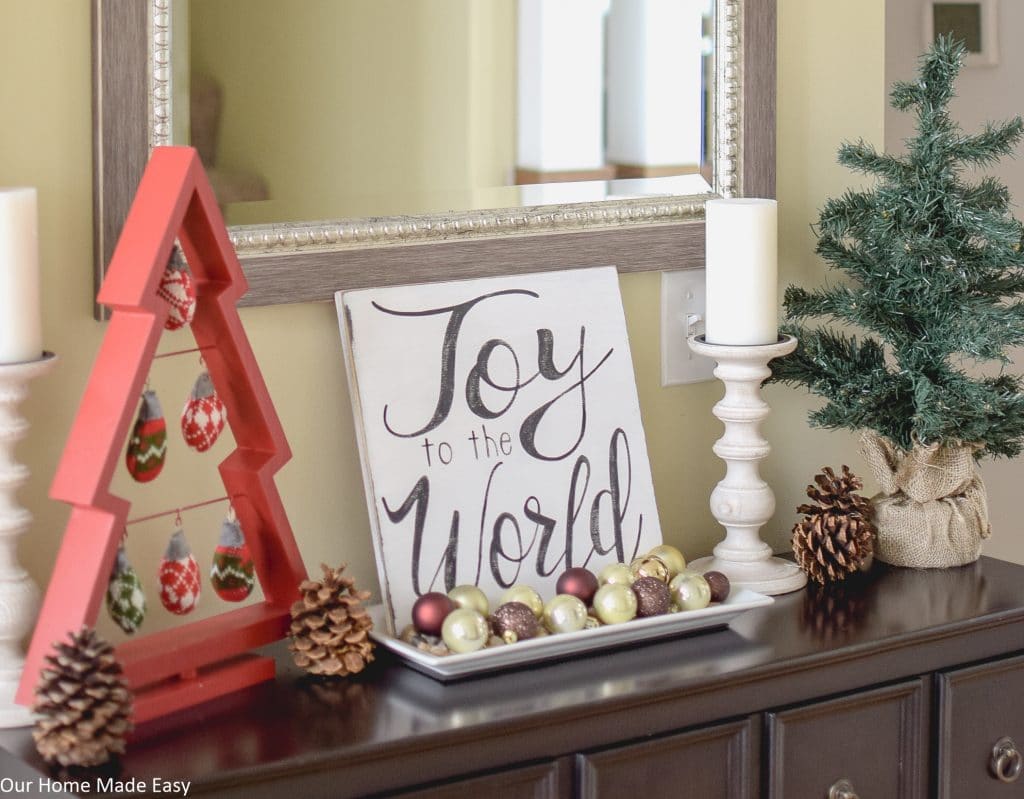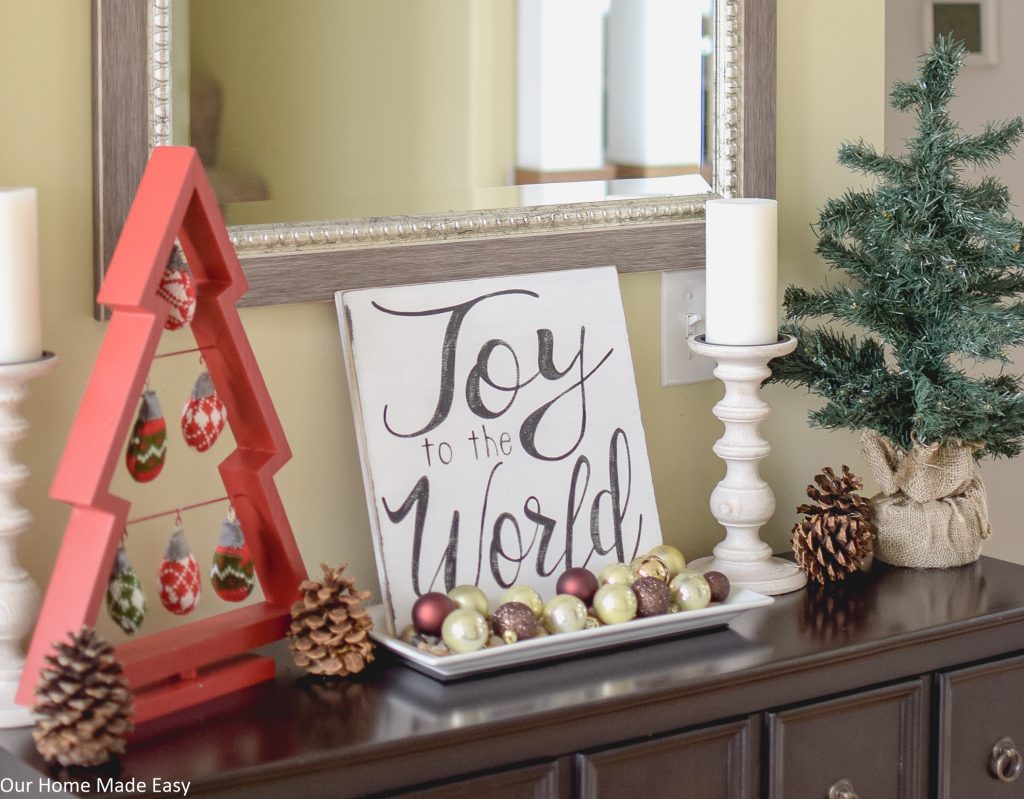 One of my easiest ways to decorate for the holidays is to shop what you already have on-hand.
Before I started putting the decorations in their 'spots,' I set them all out on the floor. Once the Christmas decor is out on the floor, I take down all our neutral decor that is already up in the house. Then, I shopped the items to pair new arrangements together. It's been an easy way to create new looks without spending too much time shopping or spending too much money!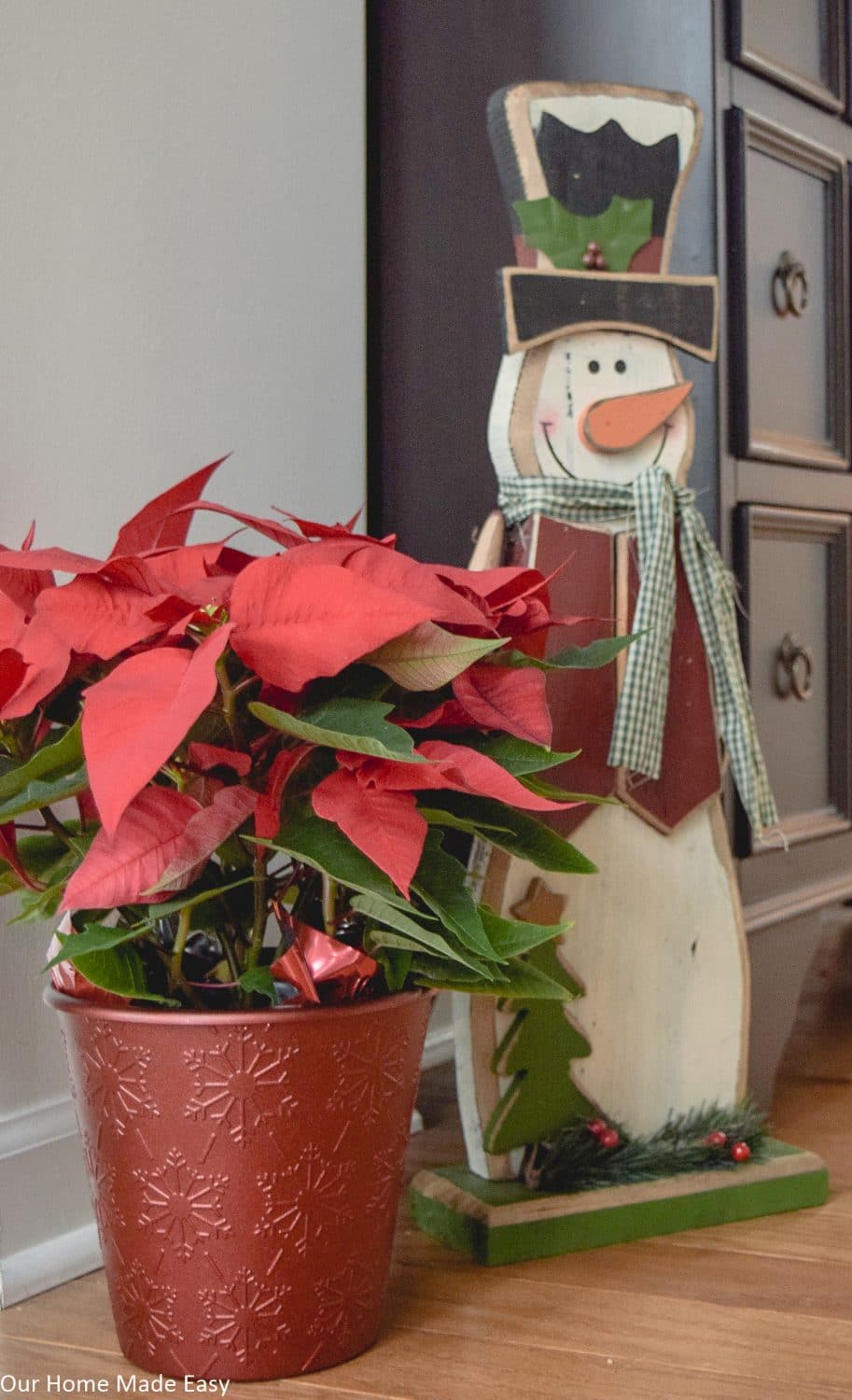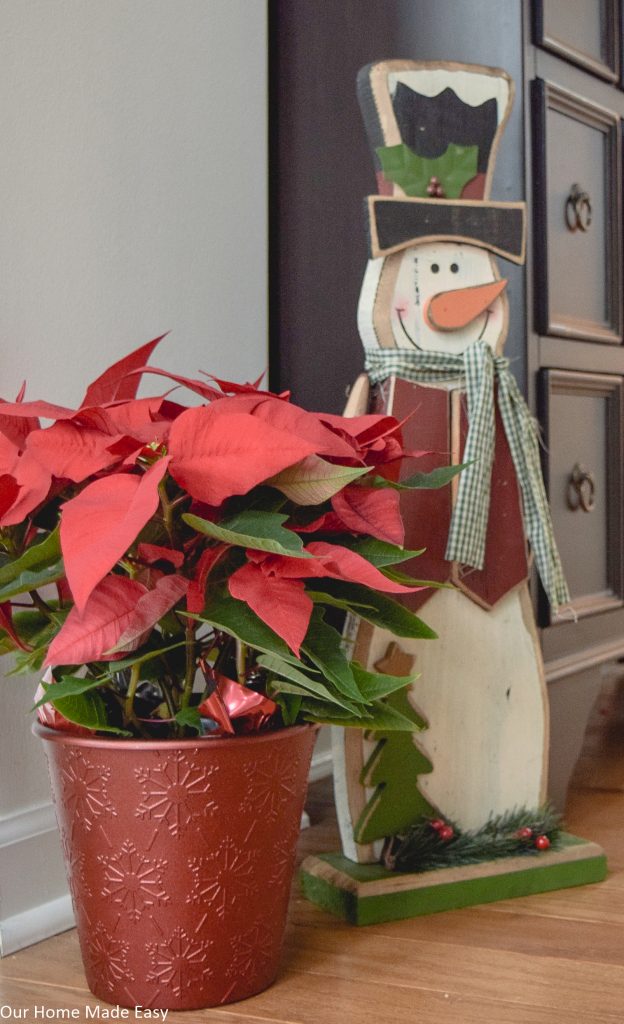 I picked up this poinsettia for $4 while running an errand this weekend. I paired it with a cute snowman we found at a local craft show. I am a huge fan of finding items that I love and want to use every year rather than tossing away at the end of the year.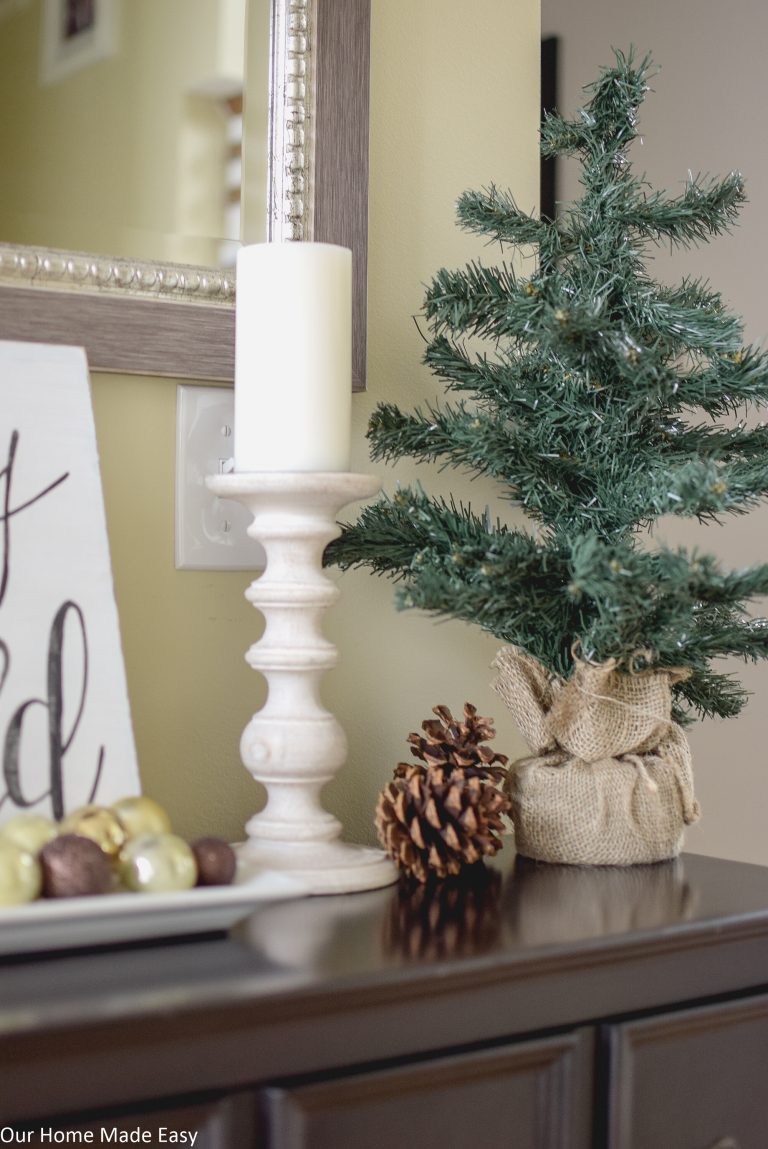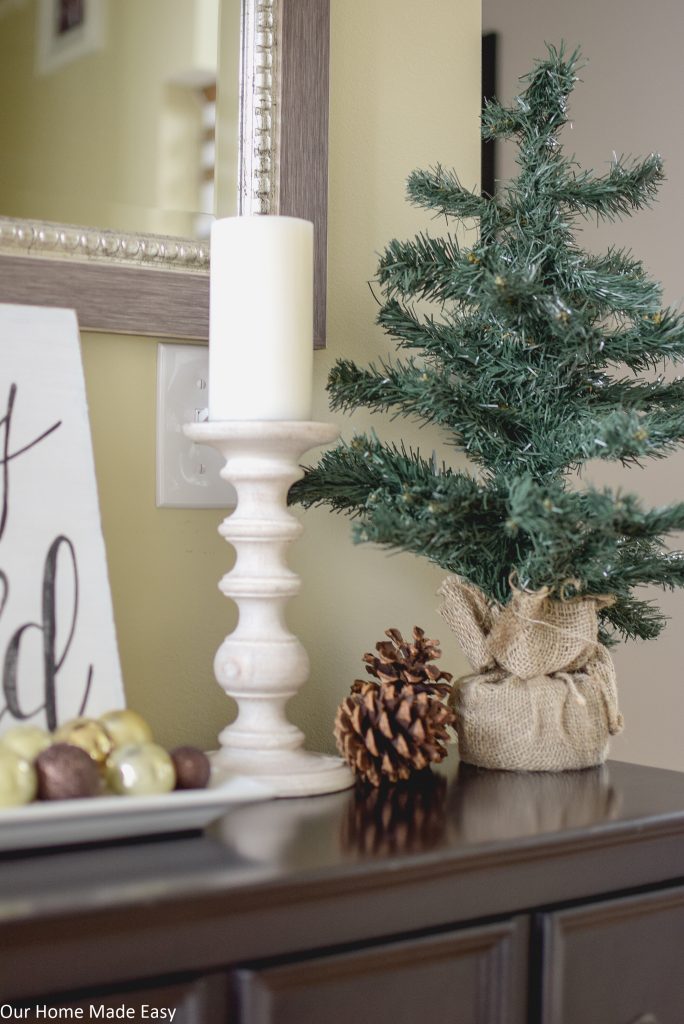 The white washed wood candle holders are new, but I plan on keeping them out all year long. They add some height, but are still neutral enough to let the Christmas decor shine. The table top Christmas tree was an after-Christmas find for just a few dollars last year. I contemplated adding small ornaments to it, but then ran out of time!
After having it sit un-ornamental for a week, I'm liking the tree bare, so I'll probably keep it that way. As a bonus, I don't have to worry about my little guy constantly pushing a chair over tot he buffet and trying to 'redecorate'the tree. 😉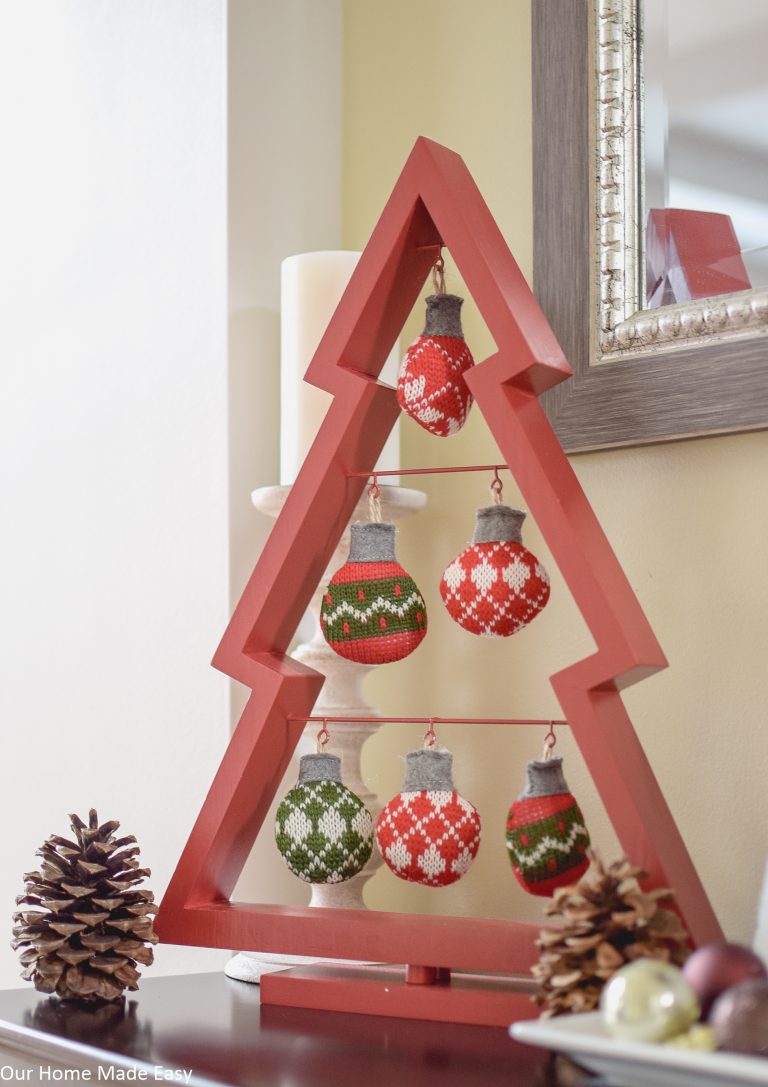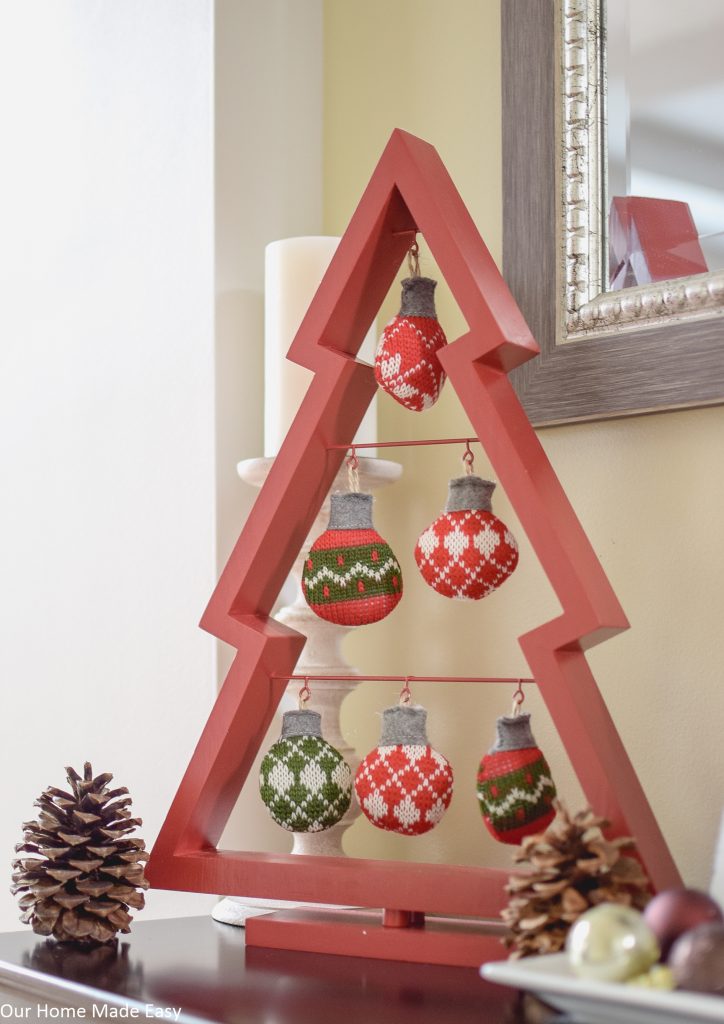 To give the space a welcoming feel, I added a few cinnamon scented pine cones to the table.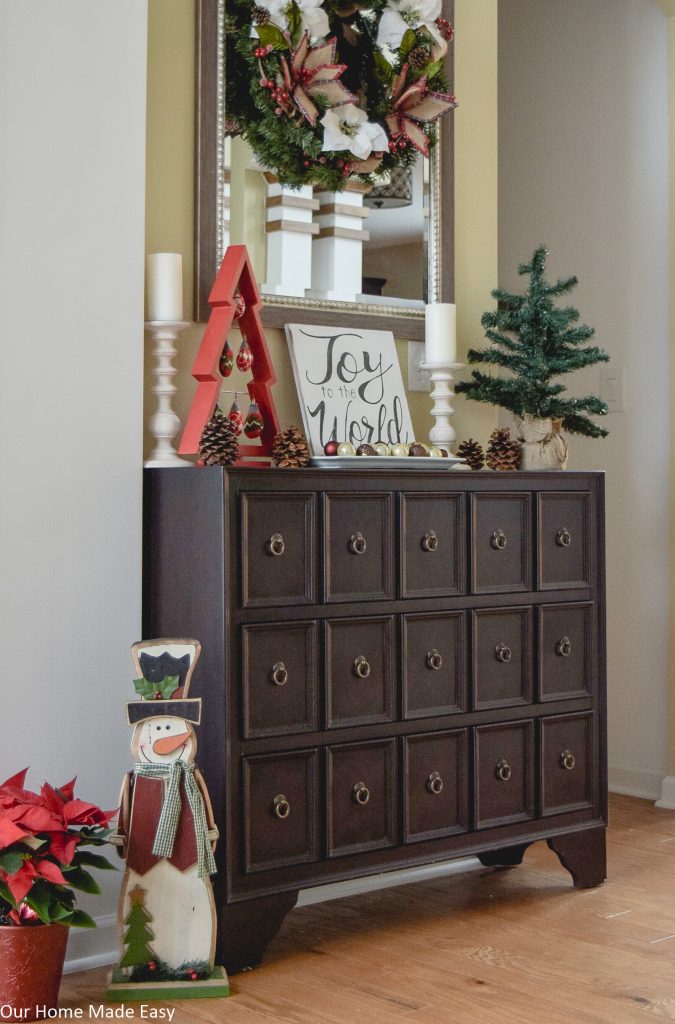 For Christmas, I added this super easy DIY Christmas wreath to give the mirror some extra pizazz. I hang it with a clear suction cup and then cut burlap ribbon to tuck behind the mirror. It adds a fun look and is super easy to change out each season.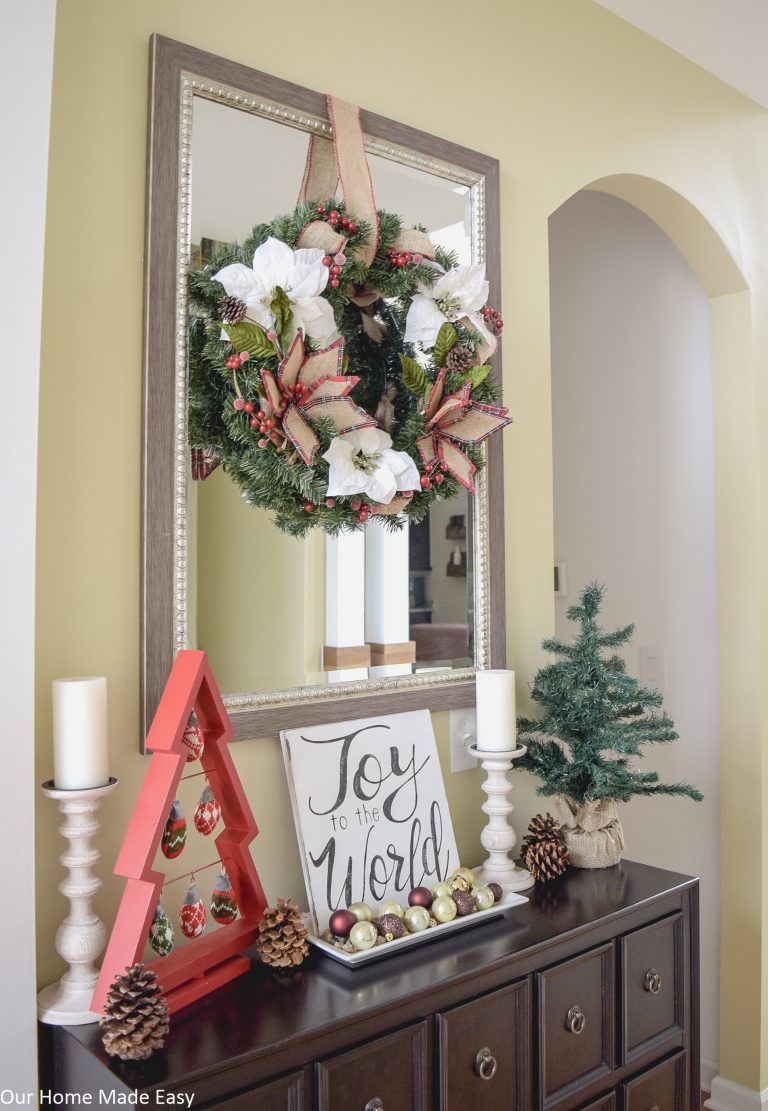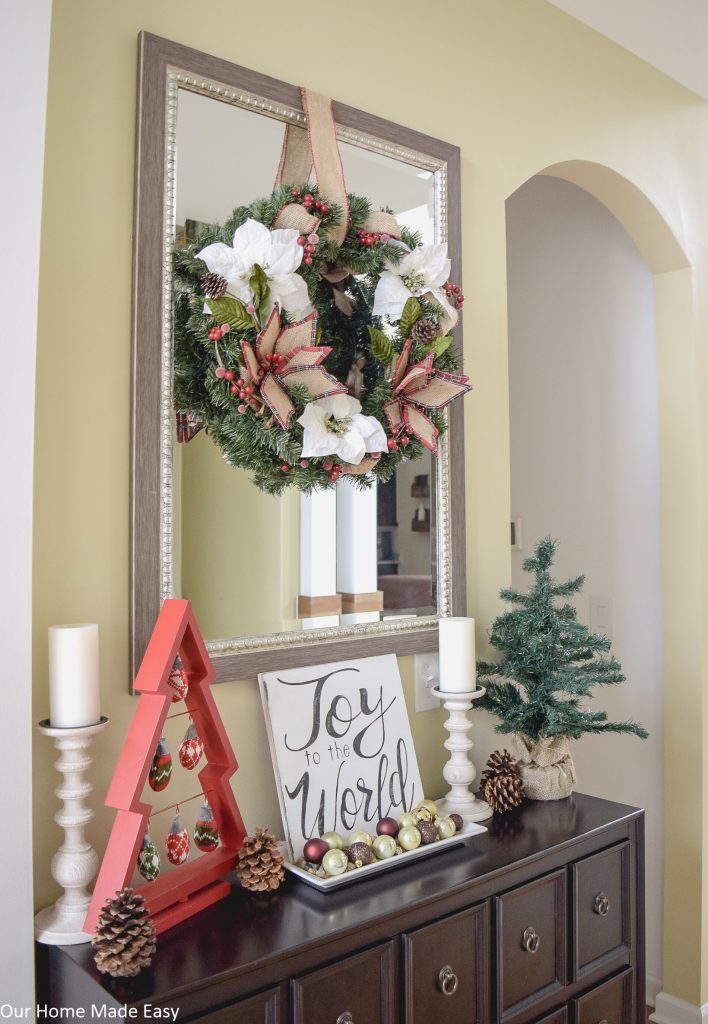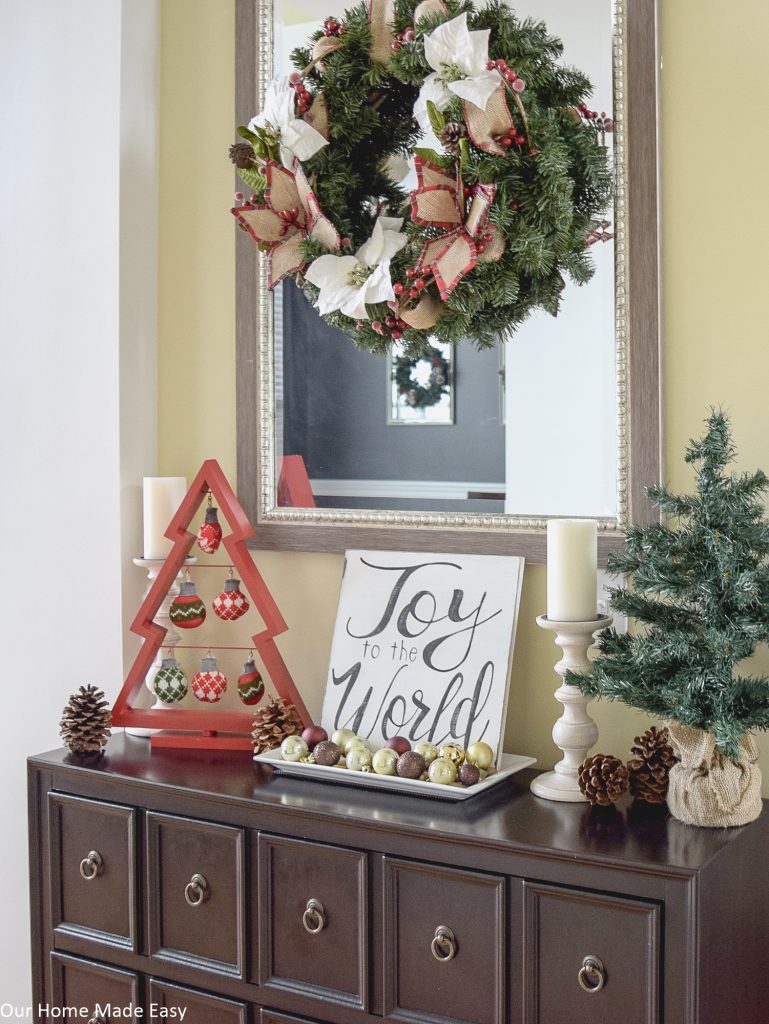 Related: 35 Christmas Decor Under $25
Related: 13 Places to Buy Holiday Decor Cheaply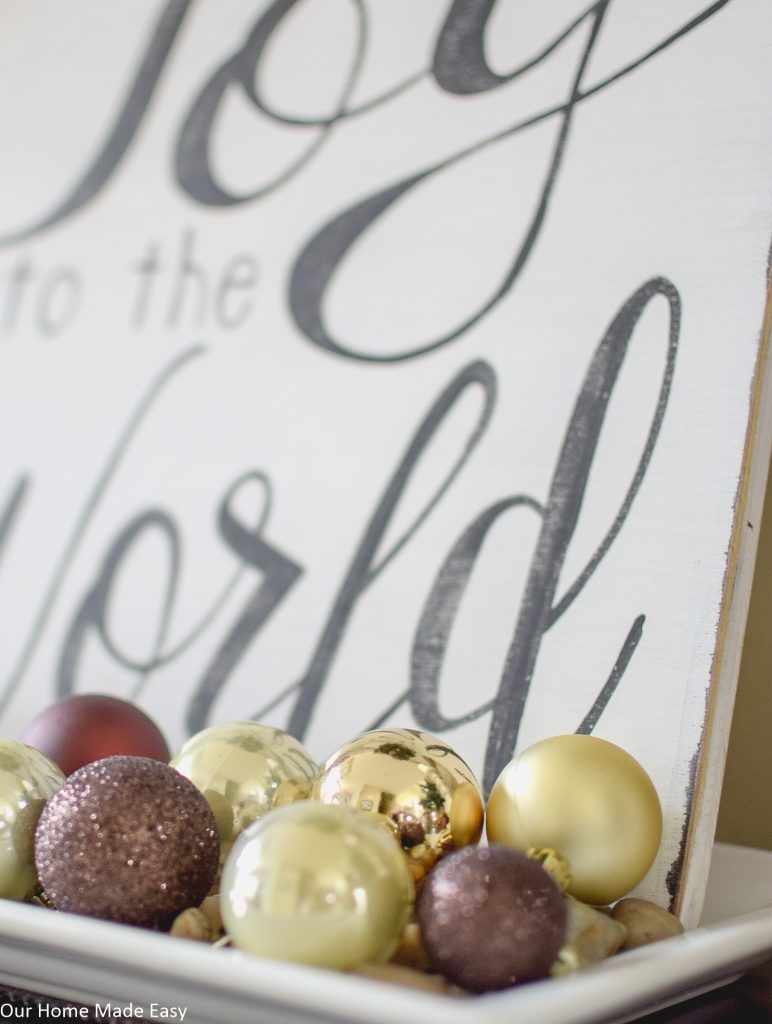 The little white ceramic tray stays out most of the year. I replaced river rocks with fun mini ornaments. Can you believe I picked those up for just a few dollars? They add some cheer for so cheap.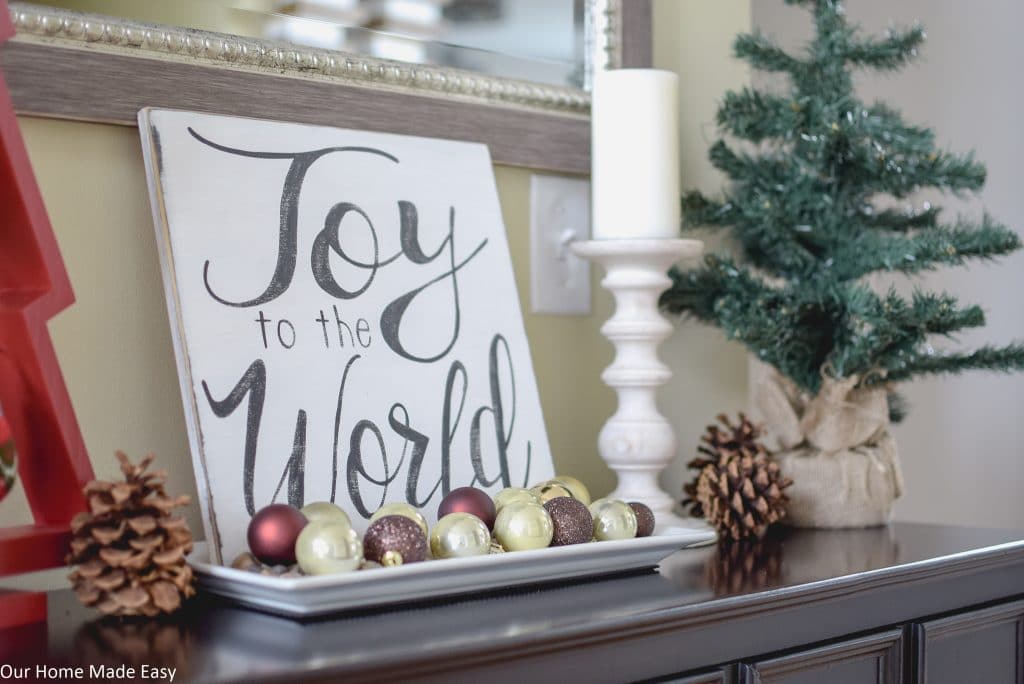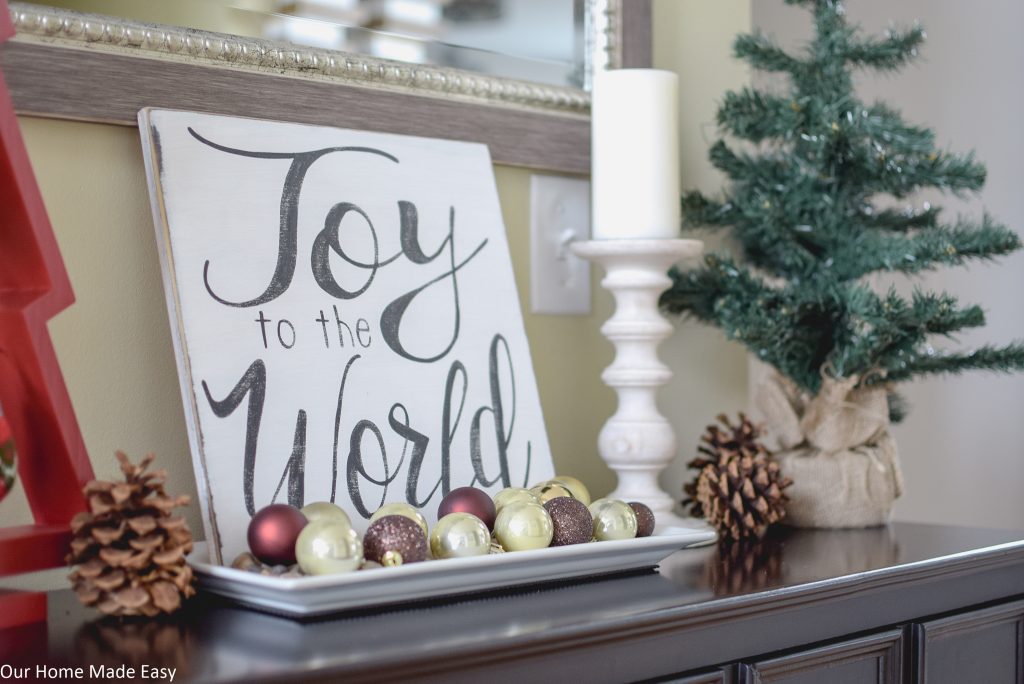 Rather than place candles in the tray, I set this beautiful handmade wood sign instead. It's perfectly rustic and super sturdy. I love how it works with any neutral.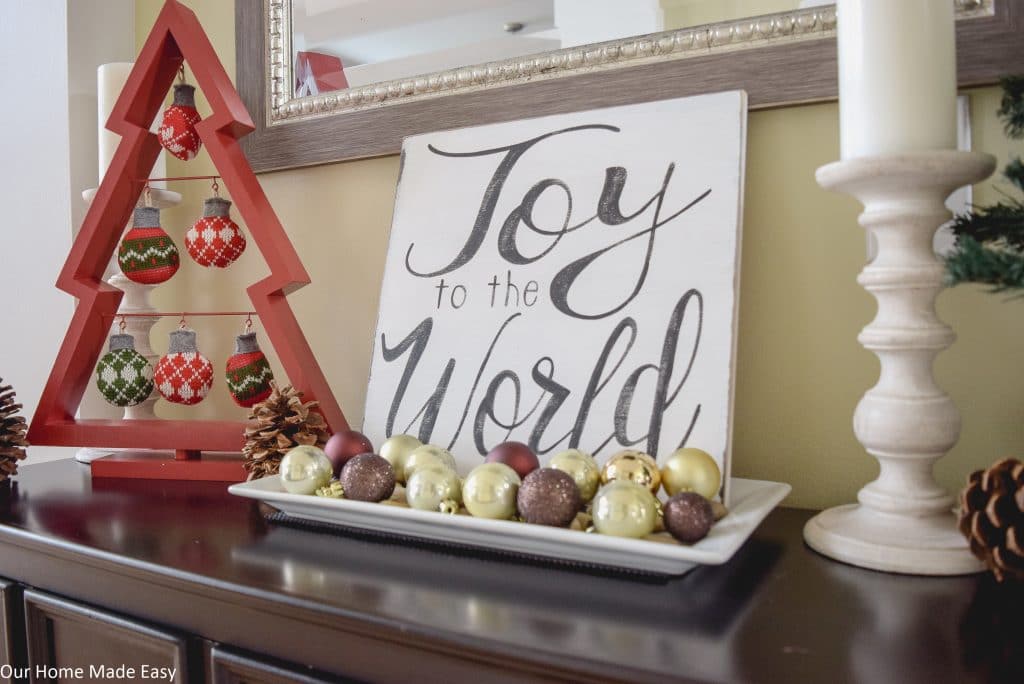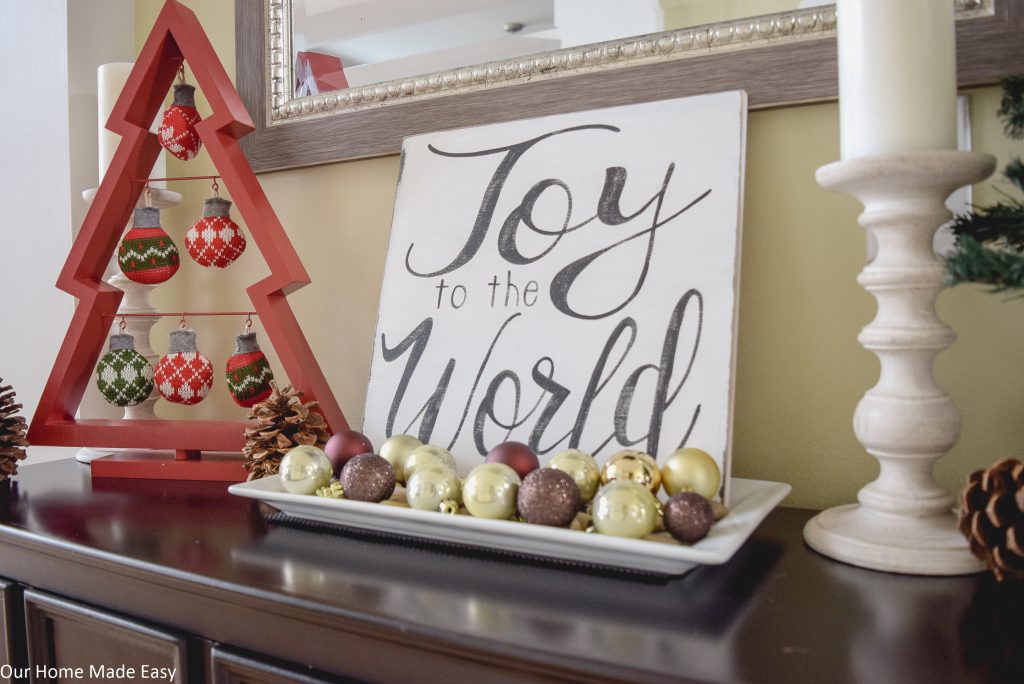 Thank you so much for stopping by our home today! Visit the other lovely homes in this tour and be inspired! Happy decorating!
Shop This Christmas Entryway
[show_shopthepost_widget id="2923848″]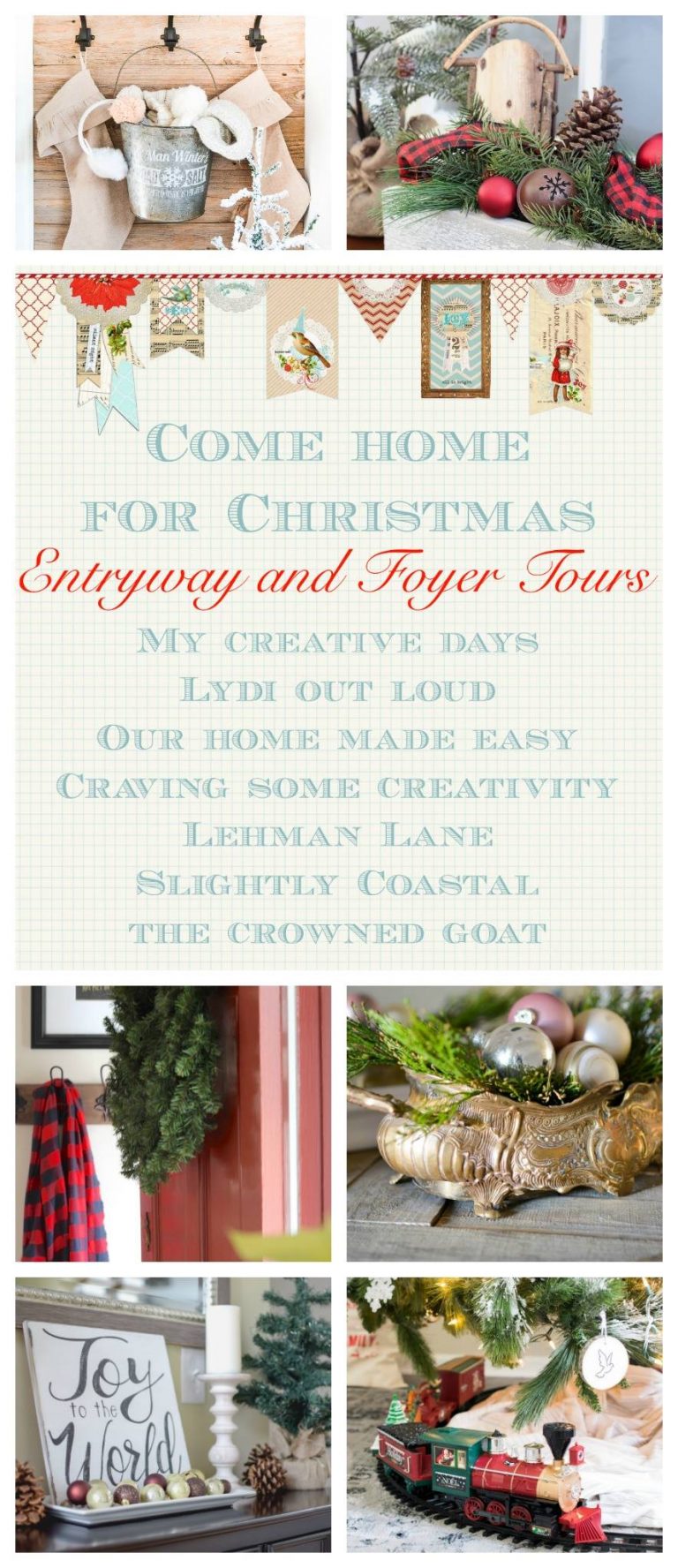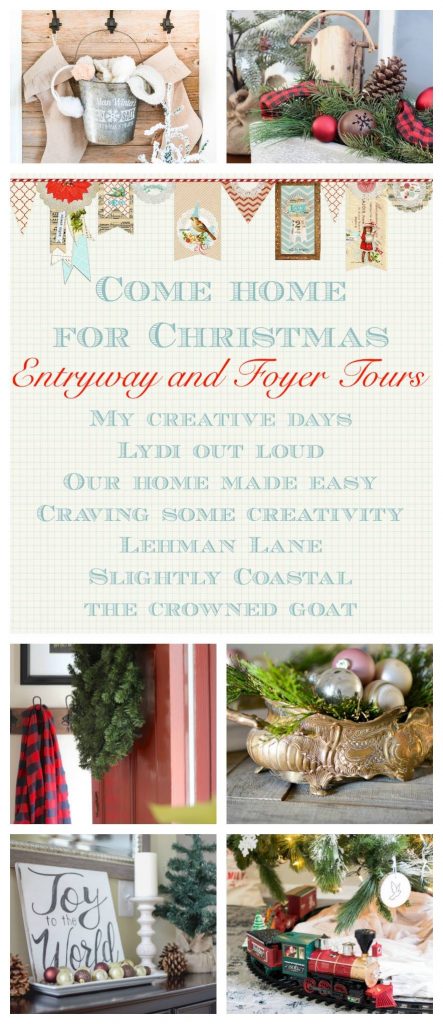 MONDAY
Our Home Made Easy [You're Here!]
TUESDAY
Wednesday
Thursday
Friday