22 Useful Reasons Why You Need to Use Bixby for the Holidays
This shop has been compensated by Collective Bias, Inc. and its advertiser. All opinions are mine alone. #SamsungTargetTech #CollectiveBias
When it comes to making life easier this holiday season, I need all the help I can get. It's so hard to keep track of the to-dos, upcoming Christmas parties, and when on earth I need to send in a treat for a party. And it's okay to feel overwhelmed. While having my own personal assistant sounds dreamy, it doesn't exactly work for the budget or is practical. Thankfully, I've found a great compromise to keeping organized and without spending much money! Hello my friend Bixby, you're a major help for this busy mama and every other mom out there.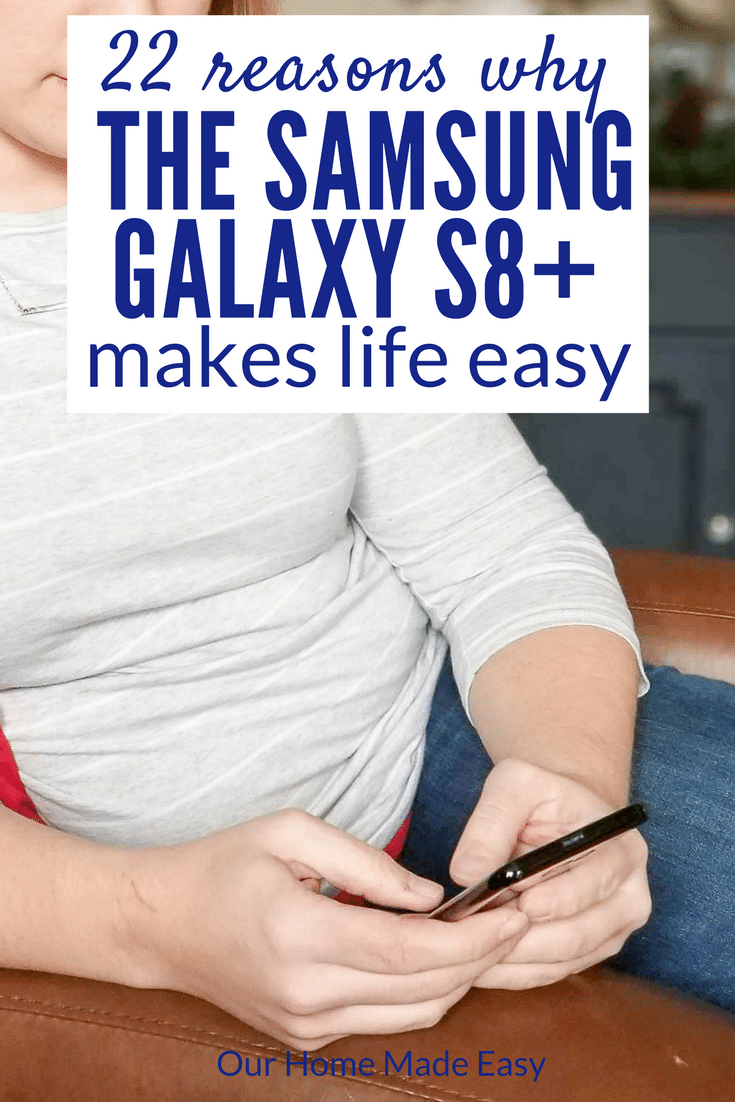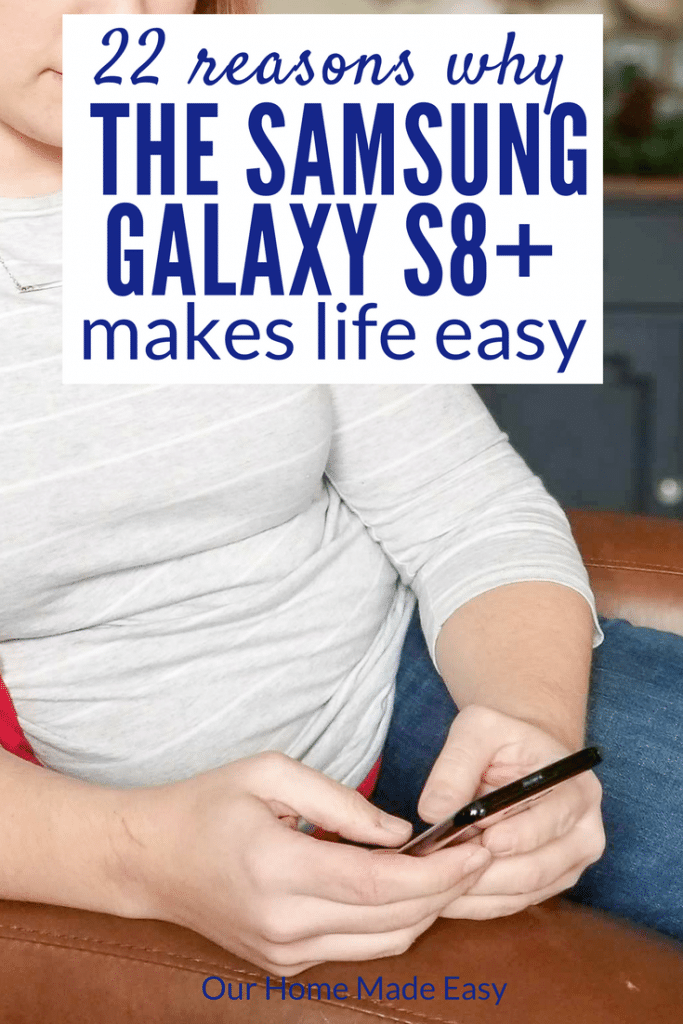 I recently purchased the Samsung Galaxy S8+ from Target. This was the first time I'd ever purchased a phone from Target Mobile and it was a super quick shopping experience. The staff was so friendly and I was out the door in about 30 minutes.
I was eager to learn more about the phone and understand how it could help me out with the things I needed to do each day. Samsung is known for being innovative and that is awesome for all the tech fans. But I wanted to know how innovative it was with this busy mom.  That's when I discovered Bixby, Samsung's virtual personal assistant.
You can see more inspiration Samsung Target hub  
For a limited time only, receive a $300 Target GiftCard™ with Purchase and Activation of the Samsung Galaxy Note8, Galaxy S8 or Galaxy S8+ in-store at Target! Valid  12/3/17-12/9/17 only.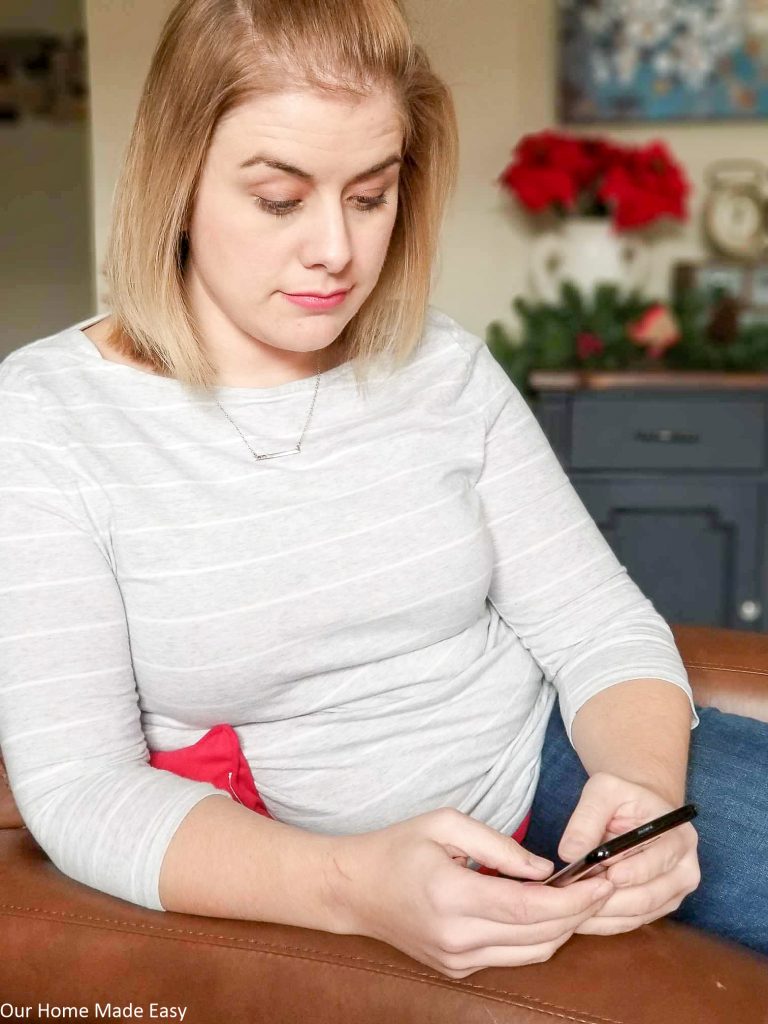 22 Reasons Why Bixby Makes Busy Moms Lives Easier
After playing with Bixby and really test driving how it'd help my life during the holiday season, I wanted to share the ideas with you. We all need our lives to be easier!
Bixby Understands Your Requests!
Instant commands are actions you say right to your phone and like magic, they happen. And as you request more & more, Bixby better understands your tone, language and if you'd prefer to speak in quick, brief, statements, or prefer longer explanations. Spoiler: I like to keep it short & to the point.
In a busy December, the most useful commands are:
"Call [insert husband's name…]"
"Call [the babysitter, school, etc..]"
"Call [the best dinner delivery place in town]"  😉
If you ever find yourself needing help, you can call 911 through Bixby or use it's emergency feature. I love this capability a a mom of young ones. It gives me some peace of mind if I can call over voice.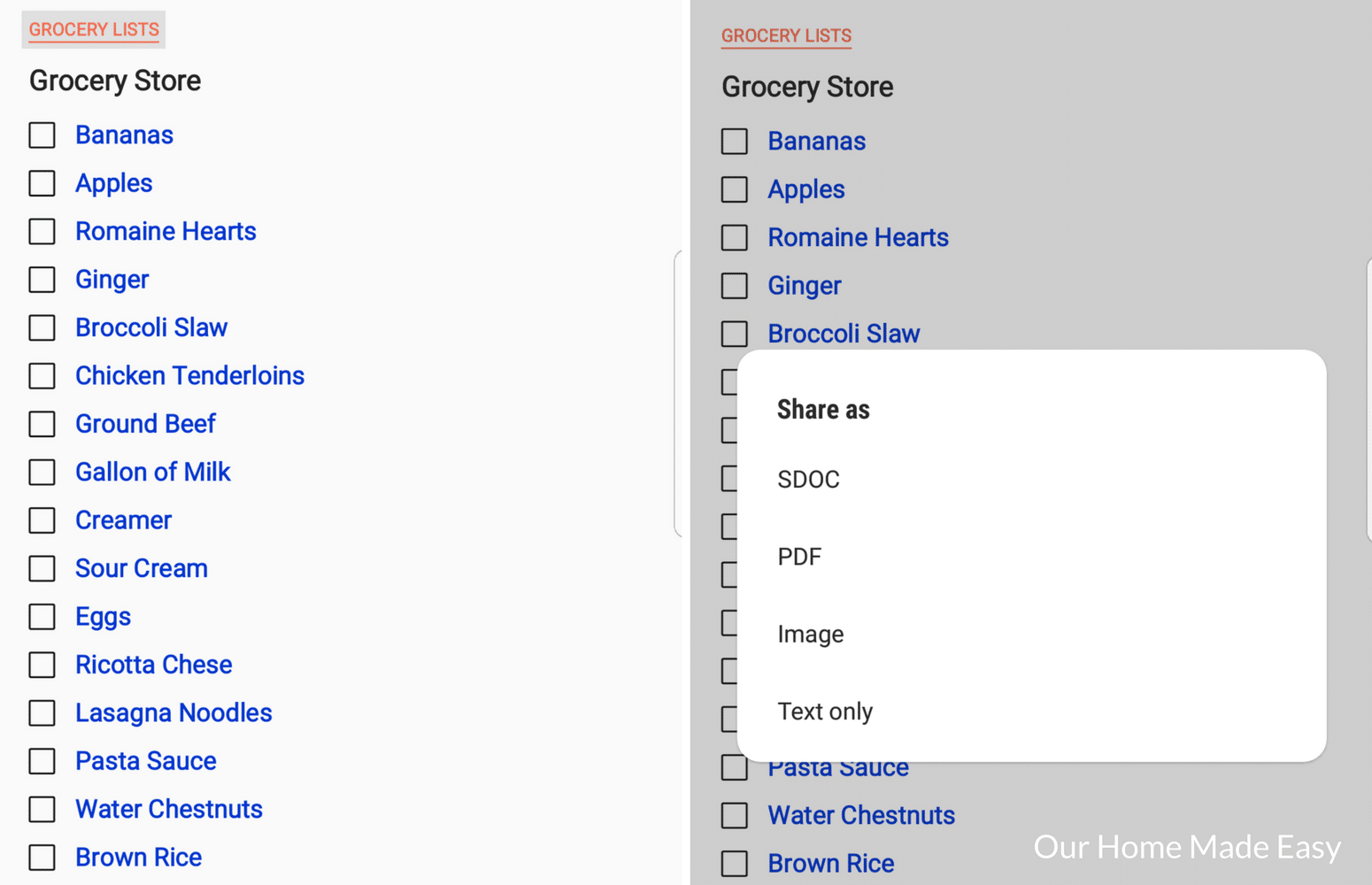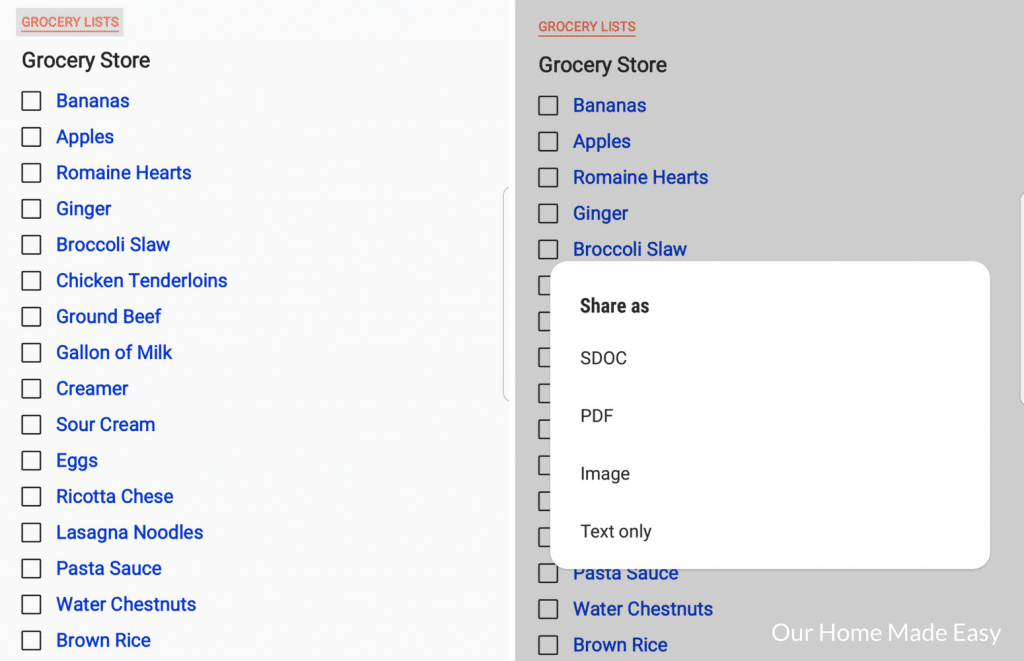 Bixby Keeps You Organized this Holiday Season
Between tasks, reminders, and notes, you can keep yourself organized this holiday season. Now you won't need to miss an upcoming work potluck, Christmas party, or little ones daycare parties.
You can simply tell Bixby to add items to your notes. It's so simple and all you have to do is be direct and tell her (because obviously a rocking awesome girl in my world), "Bixby, add [blank] to [notes name]"
You can add to your grocery list when you remember that you are running low on something in the pantry. The best part about adding items to the notes?
You can instantly share your notes! Now you can press a button or even tell Bixby to share with your husband Now there isn't an excuse for someone not knowing you were low! 🙂
When you walk into a store, Bixby has the ability to remind you that you need to pickup your grocery items. How cool is that?
When you open your email app, you can ask Bixby to search through your emails for something in particular. Whether you're in the checkout line looking for the most recent email for a promo code or looking for the latest email from your boss, it's major help.

Bixby Helps Keeps You Focused While Driving
We all know that texting and driving don't mix. It's downright dangerous. But I also understand that we aren't perfect. Thankfully, the Samsung Galaxy S8+ provides the compromise between staying on top of our messages and emails and keeping us focused on the road.
If you're driving, another great idea is to tell Bixby to call someone in your contacts. I like to be completely hands free while driving and Bixby makes it so much easier to keep it that way!

Bixby Keeps Your Days On Track
One of the first things I do in the morning is look at my calendar to see what kind of meetings I am having that day and how I should dress (lots of walking in halls, running between buildings outdoors, or whether I'm in a clinical setting)
You can ask Bixby to pull up your calendar while you're still getting ready and instantly see your day's events. It's super easy and saves me time.
One of the best parts about Bixby is that you can send an email to your boss through the app. If you're running late (and driving) or want to give a quick update, you can send an email doing so.
If you have a husband who is just as attached to his phone, you can send him an email to grab dinner or drinks to bring home with him.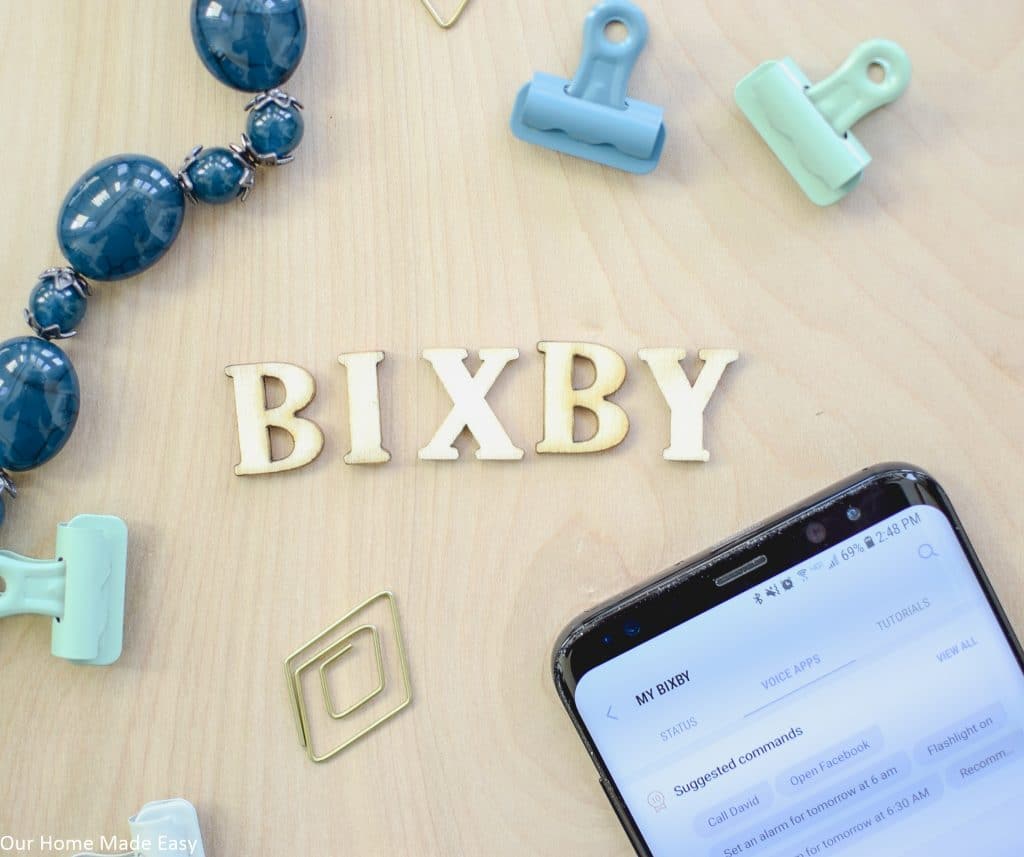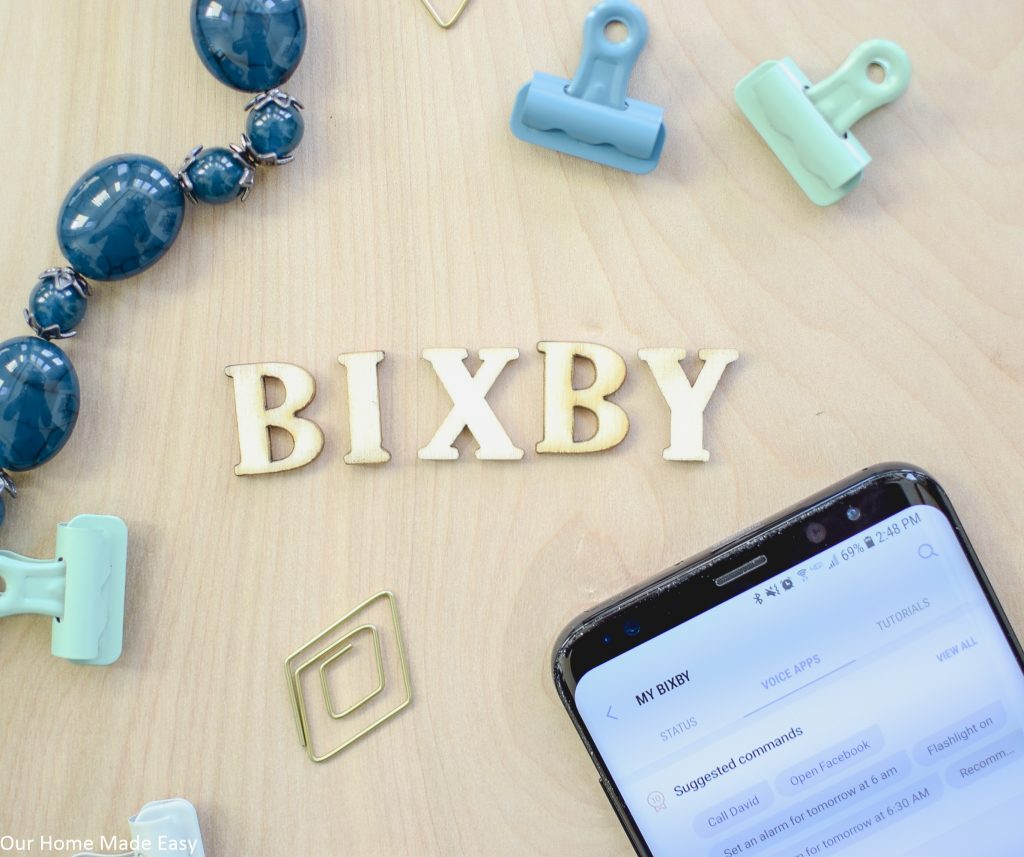 Bixby Helps You Out While Cooking Dinner
You can answer the phone automatically with speaker phone. Is it just me, or does everyone always call when I'm prepping raw chicken for dinner?
Bixby will also read your emails out loud. If you have something important arriving in your inbox and you're cooking dinner, you can still listen to the email and then respond. Bixby will respond to any email. Again, another safer option while driving or cooking dinner!
Bixby Keeps Your Time For You  [And Helps With Limiting Screen Time!]
You can tell Bixby to set a wake up alarm for you without going into the clocks. This is perfect for early morning days or weekend trips when you actually need to wake up by a certain time. I know most of us are lucky enough to live with early clocks, but this momma needs to beat them by a few minutes to enjoy a hot cup of coffee!
You can also tell Bixby to turn off an alarm. Whether it's going off and you want to snooze, or if you are lucky enough to have the next day off from work.
You can use the alarm functionality to ask Bixby to set an alarm for baking time. No more forgetting about dinner in the oven! Living with little ones can be super distracting and none of us have time for a burned dinner. 🙂
If you have little ones who share an iPad, you can tell Bixby to set an alarm for a certain amount of minutes, like the baking alarm. Now, when the alarm goes off, everyone knows it's time to share their device or screen time is done for the day.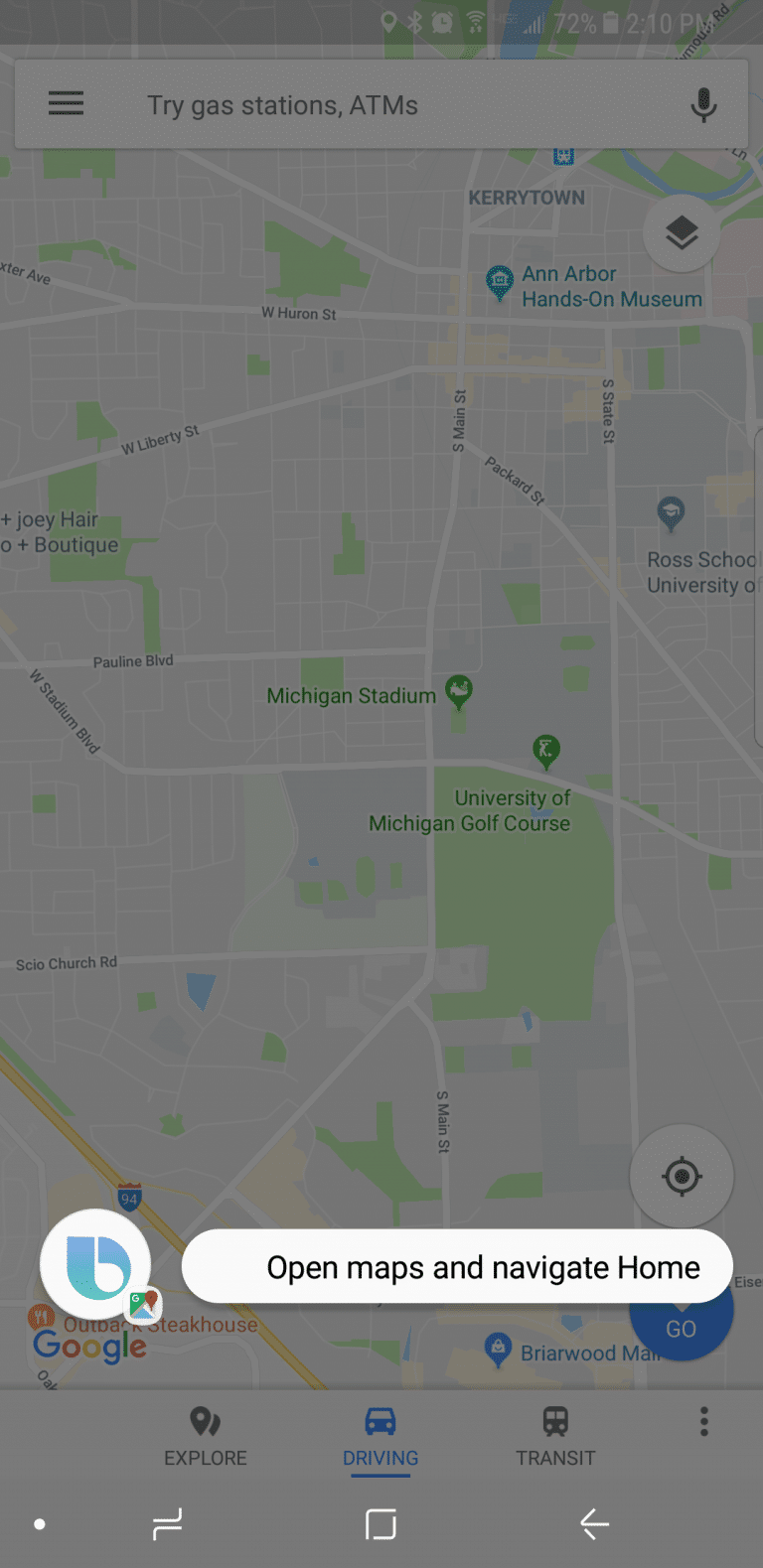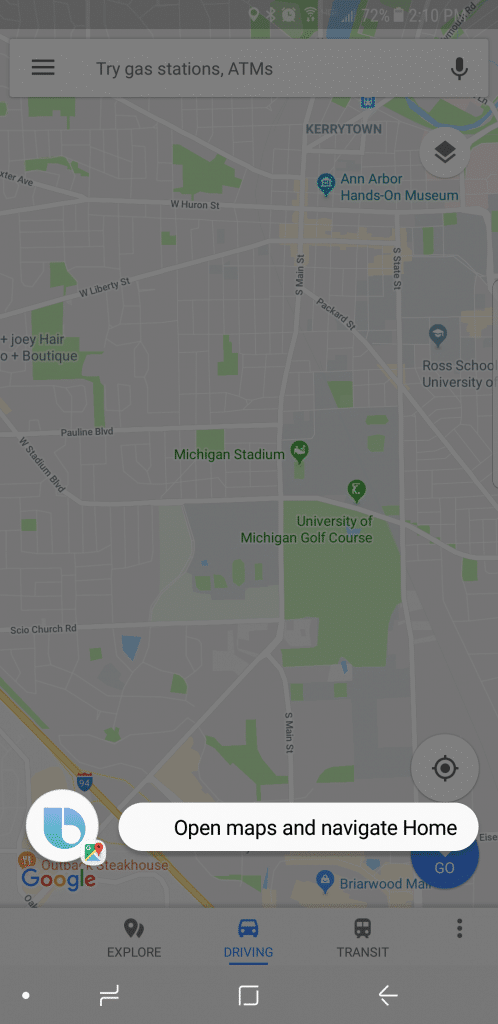 Bixby Navigates For You
Bixby works by connecting the Maps app with your daily life. I know that it feels like you are living in your car this time of the year. Everyone has after school activities across during the week or finding the quickest way across town.
At this time of the year, we are all over Southeast Michigan and Northern Ohio!  Bixby will direct you home by listening to you say "Bixby, open maps and navigate home!"
If you need to attend a holiday party or school sport conference at a location you've never been before, tell Bixby to "Open Maps and navigate you to [party place location]"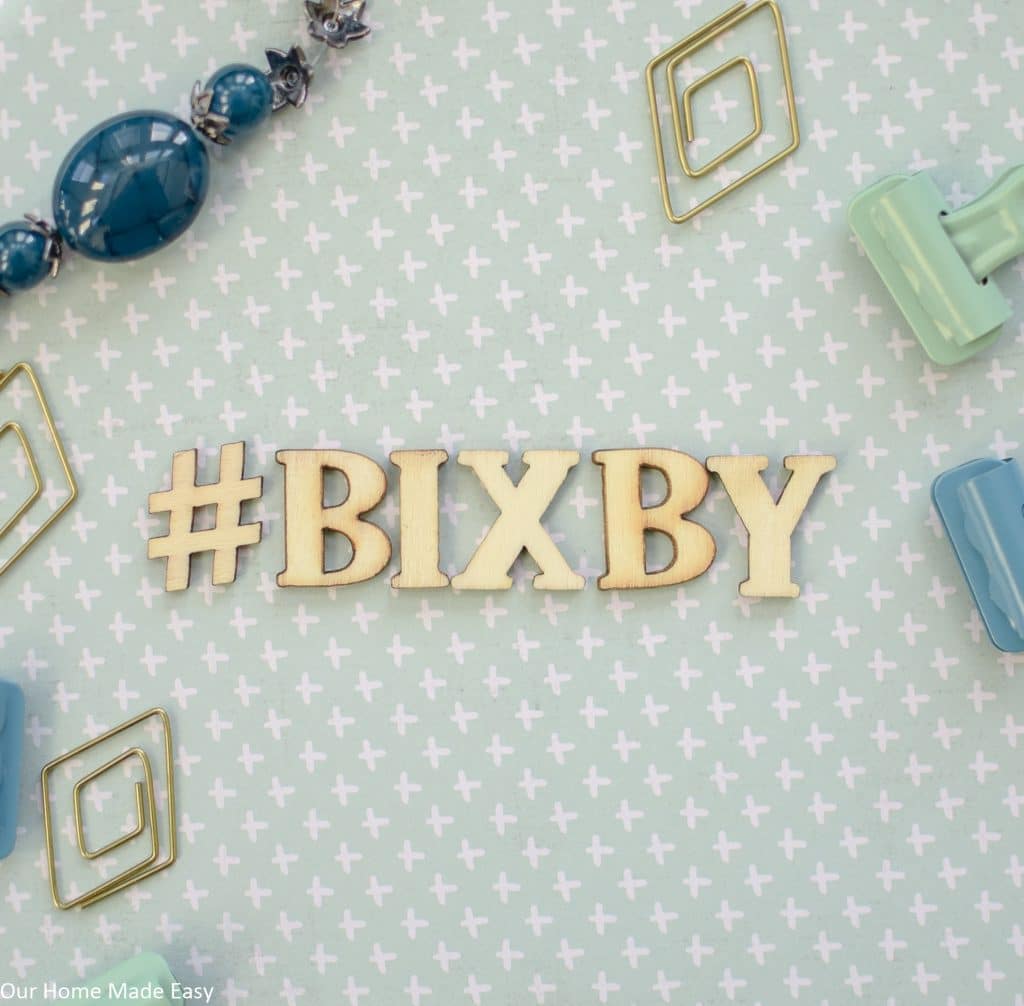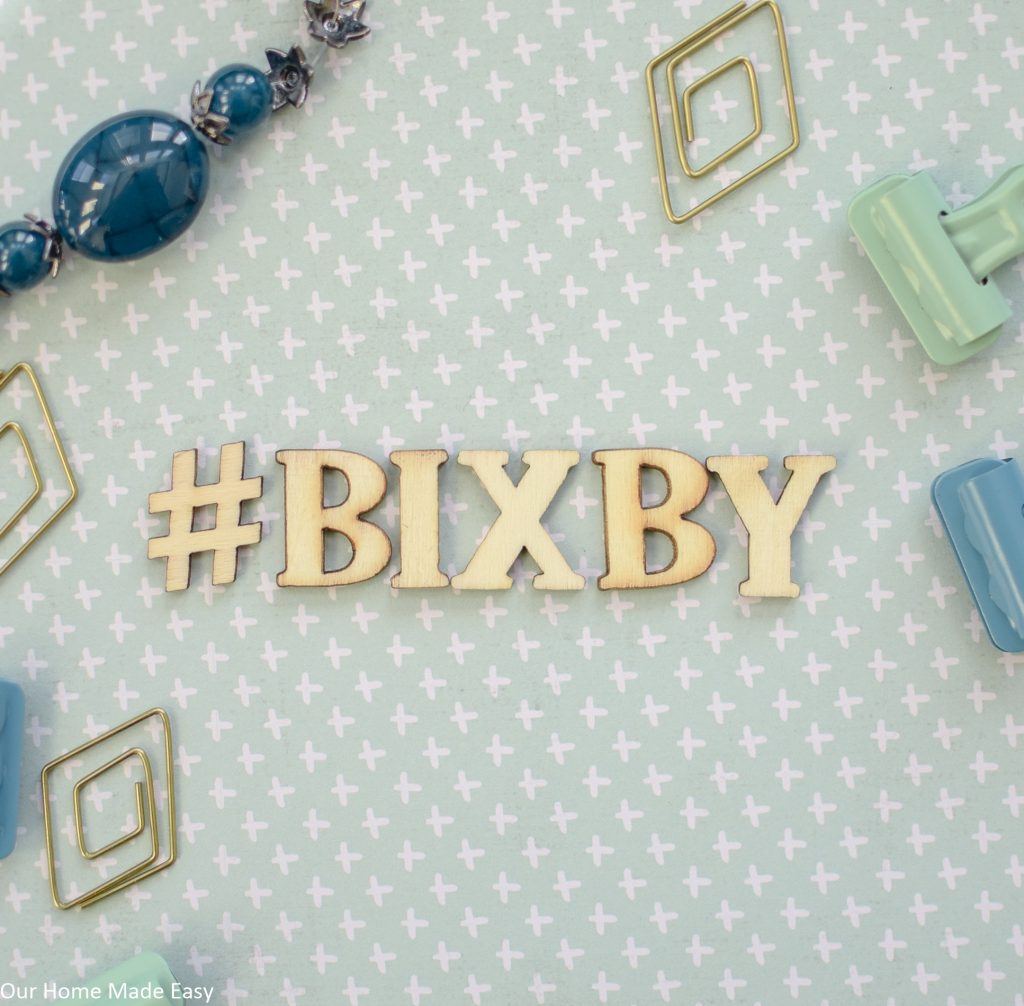 Bixby Saves You Typing & Remembering The Best Local Crafters!
Have you ever collected business cards at work and intended on following up with them later? Or have you attended a local craft fair and picked up the card of a local maker? Me, too. I find the cutest things at these stores, pick up a card, and then become distracted piling the kids and our purchases into the car.
With Bixby, you can scan a business card and have them added as a contact in your phone. Outside of work, if you snag a local bakery or Etsy shop's card, you can actually remember them when you have an upcoming party or need a dinner catered.
This saves me so much time, otherwise I let business cards pile up and never find time to actually enter them into my phone!
Not only is the Samsung Galaxy S8+ awesome to have on hand everyday, but it is also making my life so much easier this holiday season. I know that if you start using Bixby too, you'll love the time it save you as well!
#samsungtargettech #Sweepstakes (11/21 to 1/2)