31 Rustic Christmas Wreath Ideas
Explore 31 DIY rustic Christmas wreath ideas – a perfect gift idea! Elevate your holiday decor with natural elements and farmhouse-style charm.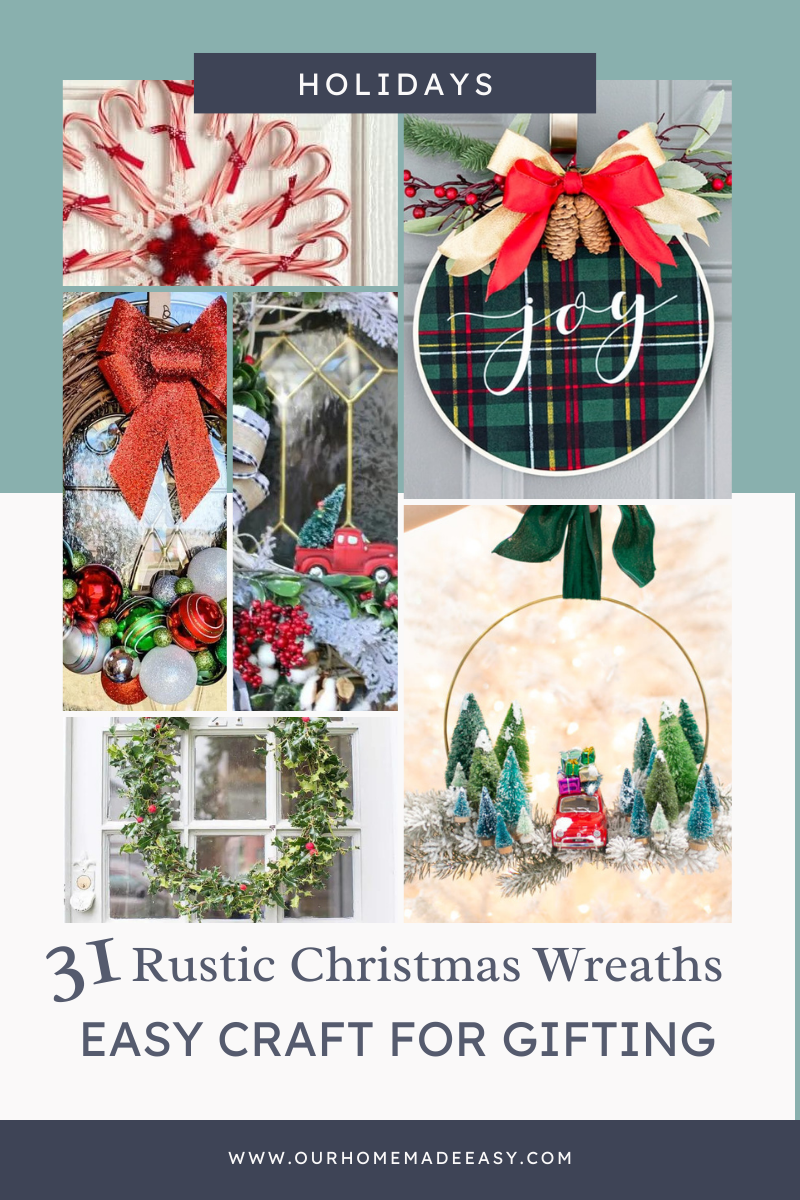 (This post contains affiliate links. Please see my Disclaimer for more information)
'Tis the season to cozy up our homes and sprinkle some holiday magic around, starting with our front doors. We all love a good Christmas wreath, but this year, let's dive into the world of DIY and create something extra special.
Get ready to explore 17 DIY Rustic Christmas Wreath Ideas that not only add charm to your home but also make fantastic gifts for friends and family (bonus– you could make 3 or 4 similar wreaths at one time, assembly line style!)
Rustic Christmas Wreath Ideas
But this year, why not add a personal touch to your holiday decor?
Instead of purchasing pre-made wreaths, let's get creative one afternoon with these DIY Rustic Christmas Wreath Ideas.
Rustic Charm for the Holidays 🌲🏡
Rustic Christmas wreaths have a unique appeal that captures the essence of the holiday season. They bring the cozy charm of a farmhouse-style Christmas right to your doorstep. With natural elements like pine cones, red berries, and grapevine wreaths, these DIY wreaths below exude a warm and inviting atmosphere that will make your home feel like a rustic haven.
Gifts Wrapped with Love 🎁❤️
While we cherish the wreaths gracing the top of our own doors, let's not forget that they also make fantastic gifts. Imagine gifting a loved one a handmade rustic Christmas wreath adorned with pinecones and a touch of Christmas magic. It's not just a decoration; it's a symbol of love and holiday spirit that can be treasured for years to come.
While you're crafting for yourself, consider making a few additional wreaths for neighbors, co-workers, or family members who have "everything." You can start by lining up all your base wreaths on a table and crafting across all the wreaths in an assembly line so that you can craft quickly! Feel free to make some changes to each of them so that while they are similar to craft, they look slightly different for gift-giving!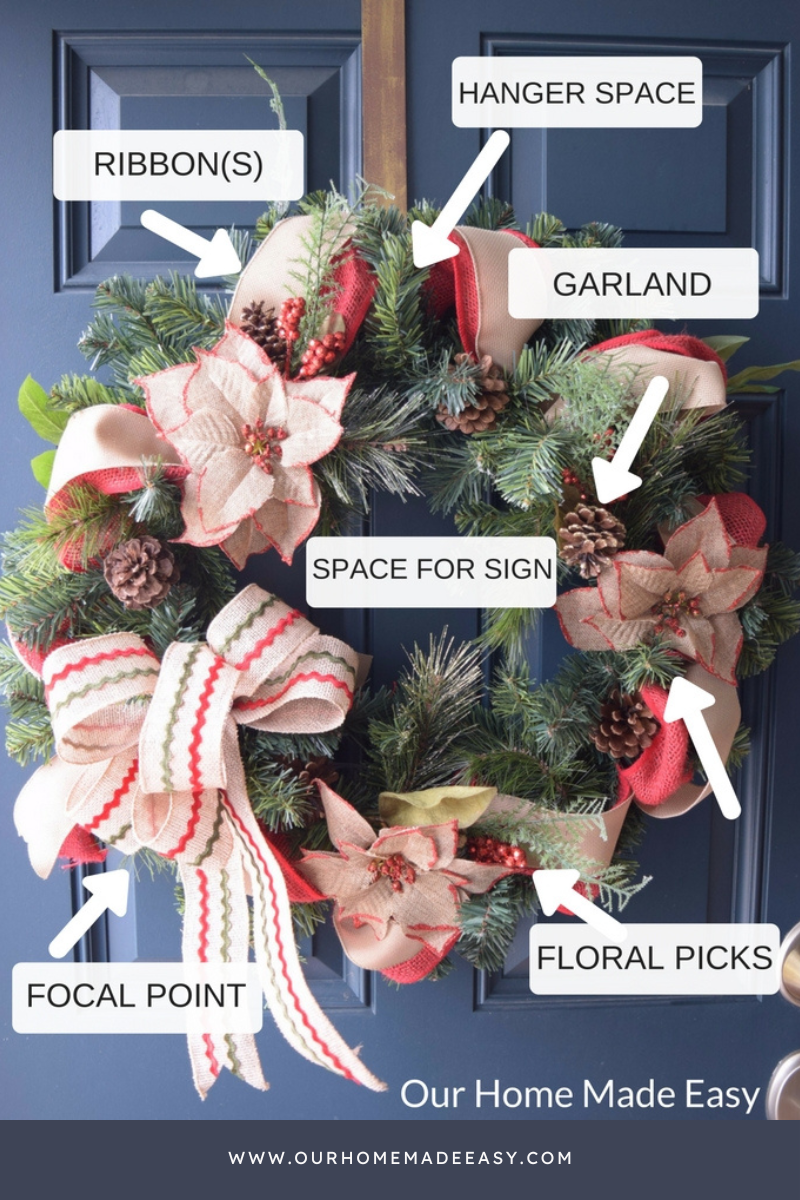 Crafting with Love and Joy 🌟
Whether you're an experienced DIY enthusiast or trying your hand at wreath-making for the first time, don't worry– they are super easy! Each of these rustic wreath ideas comes with a full tutorial, making it easy for you to create a masterpiece that reflects your personal style. You'll be amazed at the stunning results you can achieve.
This holiday season, let's infuse our homes with the warmth and beauty of rustic farmhouse Christmas wreaths. They are not just decorations; they are expressions of love, care, and creativity that embody the true spirit of Christmas.
Stay tuned as we explore these charming DIY rustic Christmas wreath ideas together, and let the joy of the season inspire your creativity. Your holiday decor will radiate the charm of a rustic Christmas, bringing smiles and Christmas cheer to all who pass by.
Let's get started on crafting rustic Christmas decorations that will adorn your home and the homes of those you love!
Need a Handmade Christmas Wreath But Don't Have Time to Make Your Own?
I completely understand! You'll really love these options I found on Etsy. Not only are you supporting another crafter, but you'll get to enjoy a unique piece in your home!

Love Holiday Crafting? Don't Miss These Fun Projects:
DIY Rustic Christmas Wreath Ideas