Find the best Amazon Prime day deals for DIY & Organizing lovers! This post will be updated in real time with new deals for you to explore!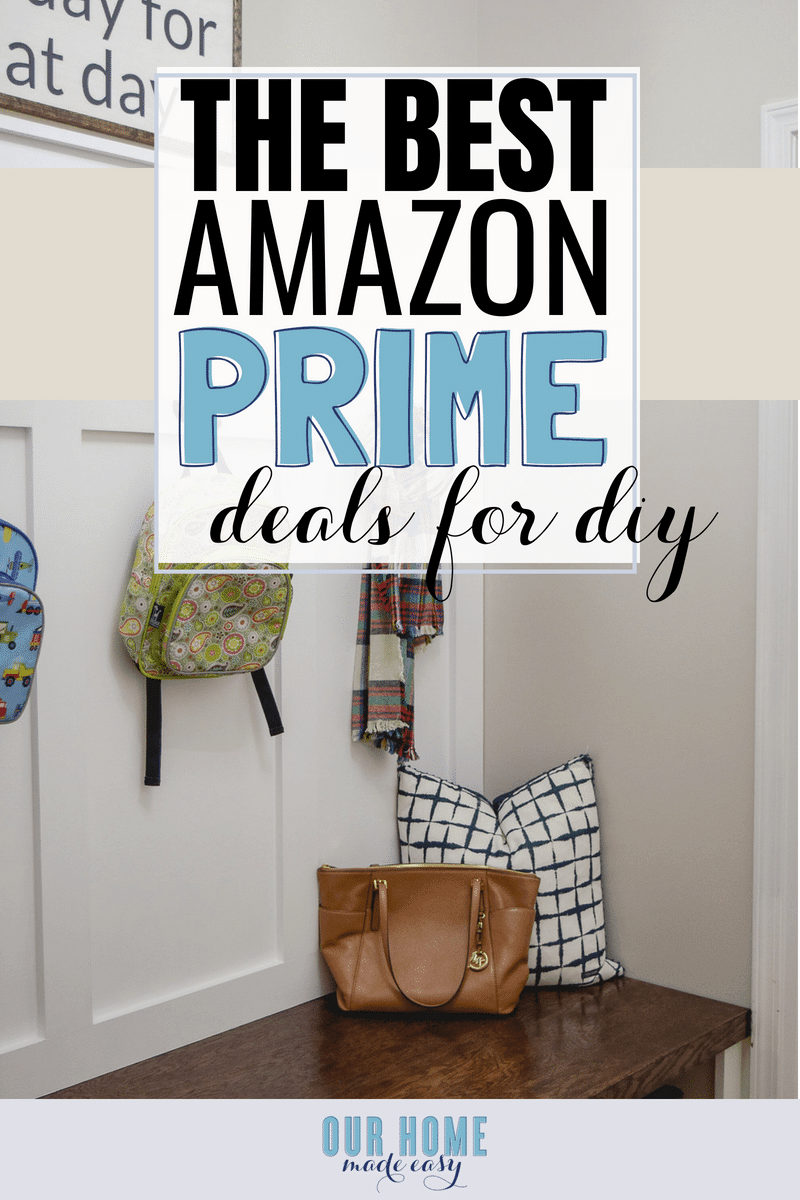 (This post contains affiliate links. Please see my Disclaimer for more information)
Amazon Prime Day is Monday, July 16! If you haven't heard about Prime Day before, it's a once-a-year HUGE sale at Amazon — like, 100,000 items get put on sale. It's bigger than Black Friday for Amazon. I'm a Prime member (and you have to be to get these deals) and I've been shopping Prime Day for a while now. But I recently learned that it is possible to find out in advance what things are going to go on sale. I looked and I found some really interesting DIY & Organization deals I'll be adding to my shopping list for myself and my family — and I thought you might like to know about these deals, too.
But be warned — it's addicting!
If you're feeling crafty or want dinner quickly, I highly encourage you to check out the Cricut Bundle and the Instant Pot. Both are being offered this year at the lowest prices ever!!
DIY-er / Home Improvement Deals (In Order of Sale Time)
Organizing & Cleaning Deals (In Order of Sale Time)
Craft Deals (In Order of Sale Time)
Sewing Deals (In Order of Sale Time)
Making Life Around the House Easier Deals (In Order of Sale Time)
aka Brittany's Personal Wish List
Note that you need to be a Prime member to take advantage of these deals. But the good news is that Amazon Prime offers a free 30-day trial to those curious about trying the service. To access it simply click this link and follow the on-screen prompts! We've been Prime members for several years now. I am a fan of Amazon Handmade and the extra deals we now receive when we shop at our local Whole Foods!
An extra money savvy tip: YOU CAN GET A FREE $10 AMAZON CREDIT WHEN YOU DOWNLOAD AND SIGN-IN TO THE AMAZON MOBILE APP FOR THE VERY FIRST TIME! (THIS DEAL IS ONLY FOR PEOPLE WHO HAVE NEVER USED THE AMAZON MOBILE APP BEFORE.)
Tip: I recommend you click "Watch Deal" for anything that interests you. Then you can monitor your deals on this page.
I will add to this list as I find more deals I think could help you. Set your alarms and have fun shopping! Let me know what you scored.
I hope this list helps someone! I know it's helping me.