Did you know a majority of blogs fail within the first year? And never make any money? How are you going to create your own blogging success story? Or maybe you think you never will. What if I could tell you that one little thing could change the path of your little piece of the internet? I cannot wait to share it with you!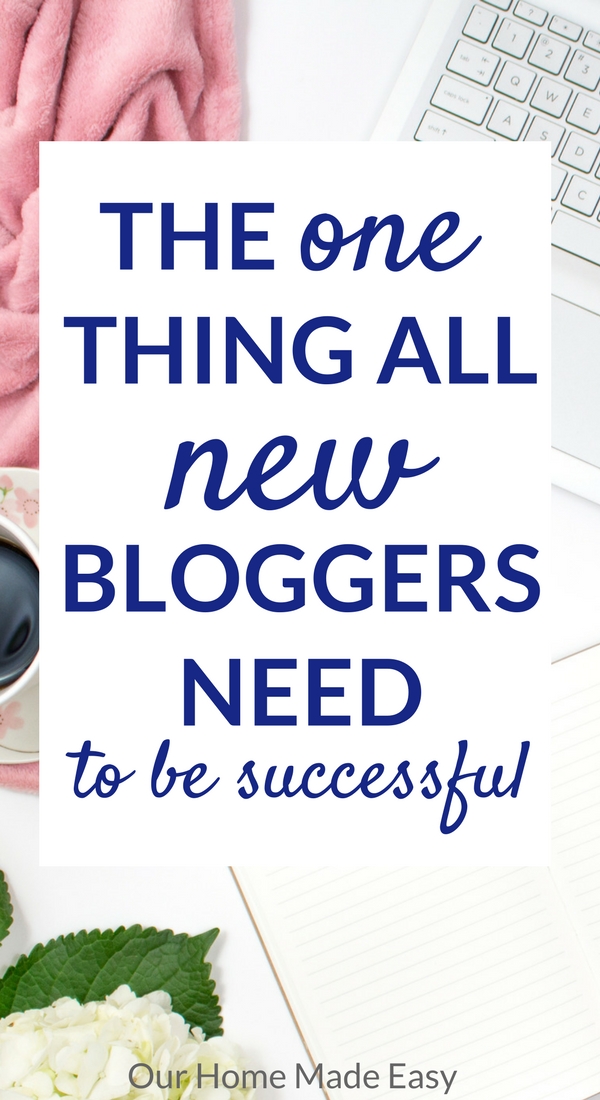 While I am an affiliate for Building a Framework (which means I make a small commission if you purchase it, at no cost to you), I would strongly recommend the course even if I wasn't one! It's that perfect for new bloggers.
Thankfully, this little corner of internet is still chugging along. I'd like to think it's 80% hard work, coffee, and late nights. The remaining 20% is truly the foundation that I set up a year ago.
So you really want to know what it takes to start a successful blog? I'll tell ya…. it's called Building a Framework from my friend Abby Lawson. Abby is the 'girl' behind the Just a Girl and Her Blog blog! You probably already visit her site regularly and notice at how awesome she (& her family) is.
If you are thinking about blogging, please… please… please do not go to Pinterest. Learn from my mistakes! I found that everyone had their own magic formula for creating blogs. It's downright overwhelming and most of those pins? Well, they are wrong.
I urge you to find a blogger you love and listen to only them. Don't become distracted by all the voices (have you seen my blogging board?) and find the blogger you'd like to follow from the get-go for blogging advice.
For me, it was Abby. And quite honestly, it's still Abby. I just completed my second course from her! [The result was Your Life Made Easy]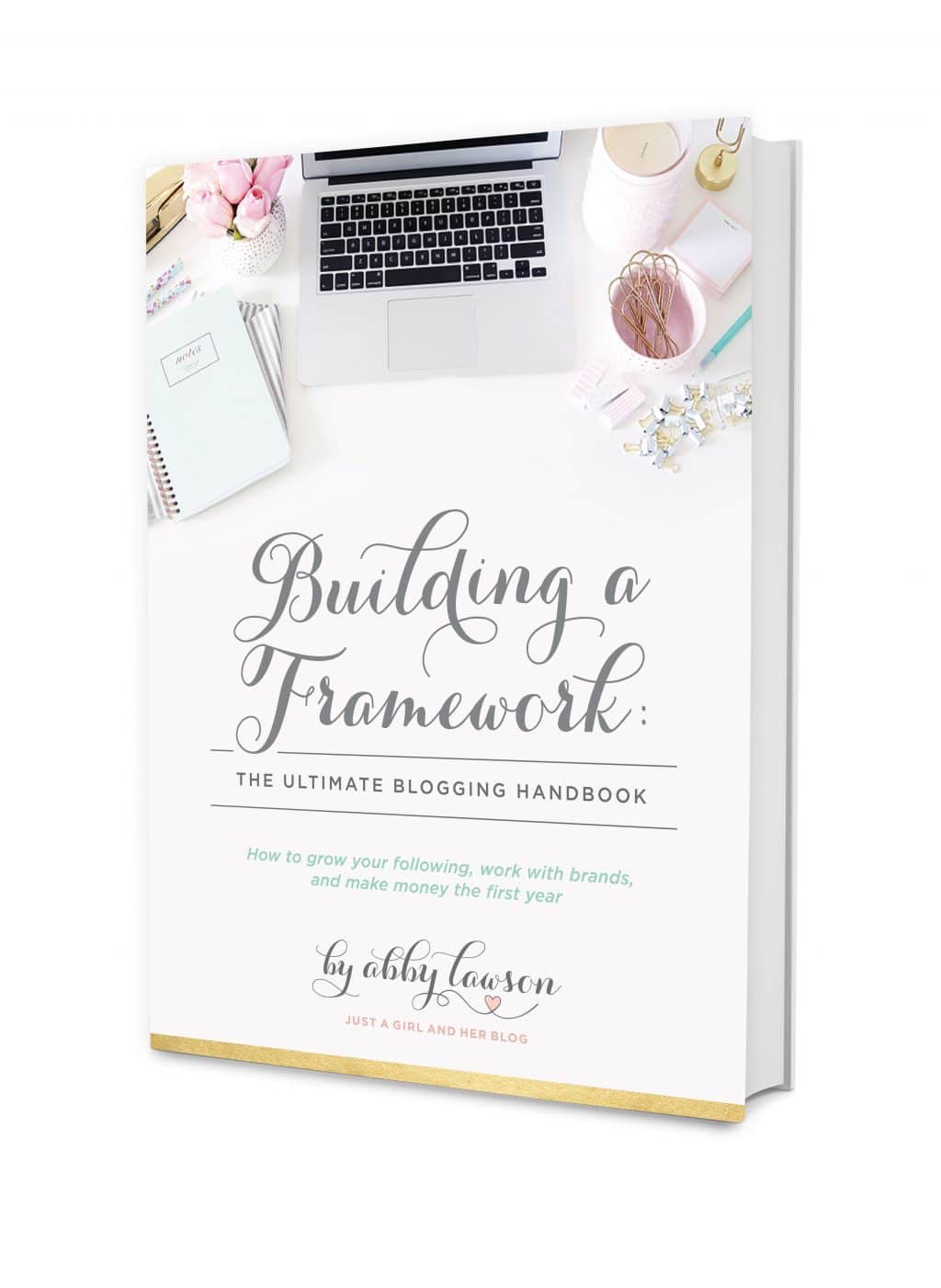 So what is Building a Framework?
It's a video based course designed for new bloggers. If you think you want to create a blog, check out how simple it is in my start-a-blog post. You'll have a blog ready in just a few minutes (seriously). However, there is more than just writing and waiting for all the people to come. Again, learn from my mistakes!
What was the best thing I did for my new blog? I snagged Building a Framework. Building a Framework is perfect for new bloggers (like me) because it detailed the steps needed to create a successful blog– and one that could be monetized in the future.
Interested in blogging? Pickup your FREE Boost Blog Traffic Guide Here! [From Abby herself!]
What I really liked about Abby's course was that it's reasonably priced. We don't go into blogging to spend lots of money. For most of us it's a creative outlet where we spend our evening camped out on the couch. Making a huge investment isn't ideal for new bloggers. So I appreciated the value then and even now– it's an excellent use of money.
Abby covers the basics of wordpress.org vs wordpress.com and tells you which steps you need to be self hosted. She is that detailed in the steps. Once you've accomplished solid footing, she provides you with the basics of monetization so that you can start to feel comfortable making money with your blog (but in a totally non-sleazy way).
Sure, we may not be trying to get rich when start a blog, but it sure helps justify the time you'll spend learning about blogging and producing the posts!
But I don't know computers well.
Me either. I know just enough to make me dangerous. This was where it was nice to have someone who literally stepped through the entire process. Even the social media pages (who knew there was going to be so many?!)…. Abby explains the necessities and the nice to haves in way that any non-computer geek can understand.
Who has the time for this?
Well, you do. I promise. The best part of blogging that you'll find, is helping your readers solve a problem. Find your passion and talk about it. It sounds simple doesn't it? It's really what you decide to make of it.
Abby's teachings are clear and concise so you don't feel like you need to spend hours in front of a laptop at one time. You can easily step away without worrying about having to re-read the last lesson. With having young kids, that was so beneficial.
Each module of the course has actionable advice. It took me some time to finish her book because I would read, learn, and immediately apply that advice on to the blog! I enjoyed the ability to do things quickly and feel confident that they were the 'right' things to do.
Community… community… community…
We are all busy. Who wants to actively find people who are in the same boat as you. It sounds exhausting doesn't it? I felt so, too. But I was so wrong. I spent 9+ months as a self-professed digital nomad. With working full-time, raising A+O, creating projects, and then blogging all night, I never felt like other bloggers could relate.
Wouldn't you know that the best blogging communities are full of moms just like us? I missed out and I'd hate for you too. The Building a Framework community is full of bloggers experiencing the same issues, questions, and work-life balance as you are experiencing in the blogging process.
How do I know what to blog about?
Can it be about everything going on in my life? Yes…. and no. The successful blogs? They have a specific 'niche' or passion.
In case you haven't noticed, this little piece o' internet is all about 'practical home advice for saving time.' << That's my tagline and it's what drives the content for Our Home Made Easy.
I was in the same boat as you a year ago. I was convinced that I didn't want a 'Mommy Blog' where I discussed our day or the latest phases the kids were going through. I knew that wasn't my thing. I quickly learned that Jordan & I do something a little different (we are speedy efficient & enjoy it) and I realized that I had something to say!
On another note: I'm not really good at decorating homes. I like to look at well decorated homes, but I don't have the knack– so exclusively home decor wasn't going to be 'my thing' either.
Learn a bit about yourself. Find what YOU are passionate about. Write it down. 🙂
Starting a blog is a fun creative outlet. But if you want to create a strong foundation from the get-go, I cannot recommend Abby's Building a Framework course enough! It helped me find my footing, and eliminated wasting so much time trying to figure out what I needed to do and what was wasting my time (sigh!). With Abby's advice you'll learn how to create that successful blog platform that will continue to grow. And don't forget to build those blogging friendships!
---
Avoid the top 9 mistakes all new bloggers make!
Additional Blogging Resources for you: