Introducing The Ultimate Home Binder!
Are ready to organize your life at home? The Ultimate Home Binder will empower you to take control of your home and create your perfect 'one-stop' shop!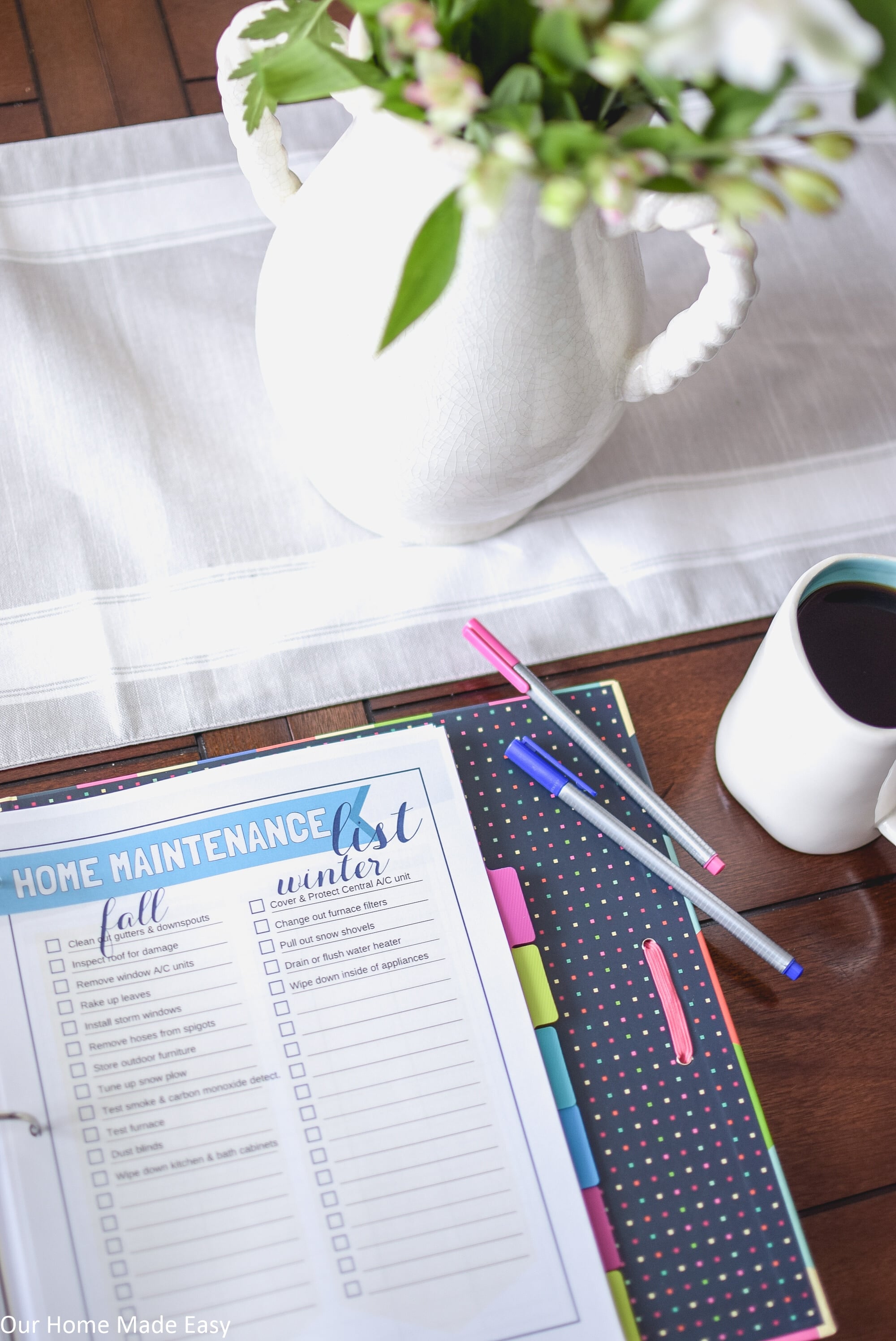 Have you ever thought about getting your entire home organized, or wondered why some people have it all together while others are often stressed, frustrated, and overwhelmed with working full-time, running a household, and keeping their lives organized?
I feel ya…
Around here I love sharing simple solutions to help you out. We are all too busy, usually saying YES to too many requests, and occasionally forgetting something that we should've remembered. We are all totally normal.
Really, we all need an extra set of hands. [But without the extra laundry!]
Over the past several months I received SO MANY requests for more organizational posts and tutorials. Requests for organizing closets, homes, papers, and life in general. And I started brainstorming all the things I could write to help each comment & request.
The list of ideas grew in size quickly. Yay!
I Wanted to Share More Than a Quick Blog Post
I wanted to share an easy solution for the moms who wanted an easier way to organize their lives. All those ideas, comments, requests, & suggestions came together into one simple idea… empower moms by giving them the tools they need when they need it.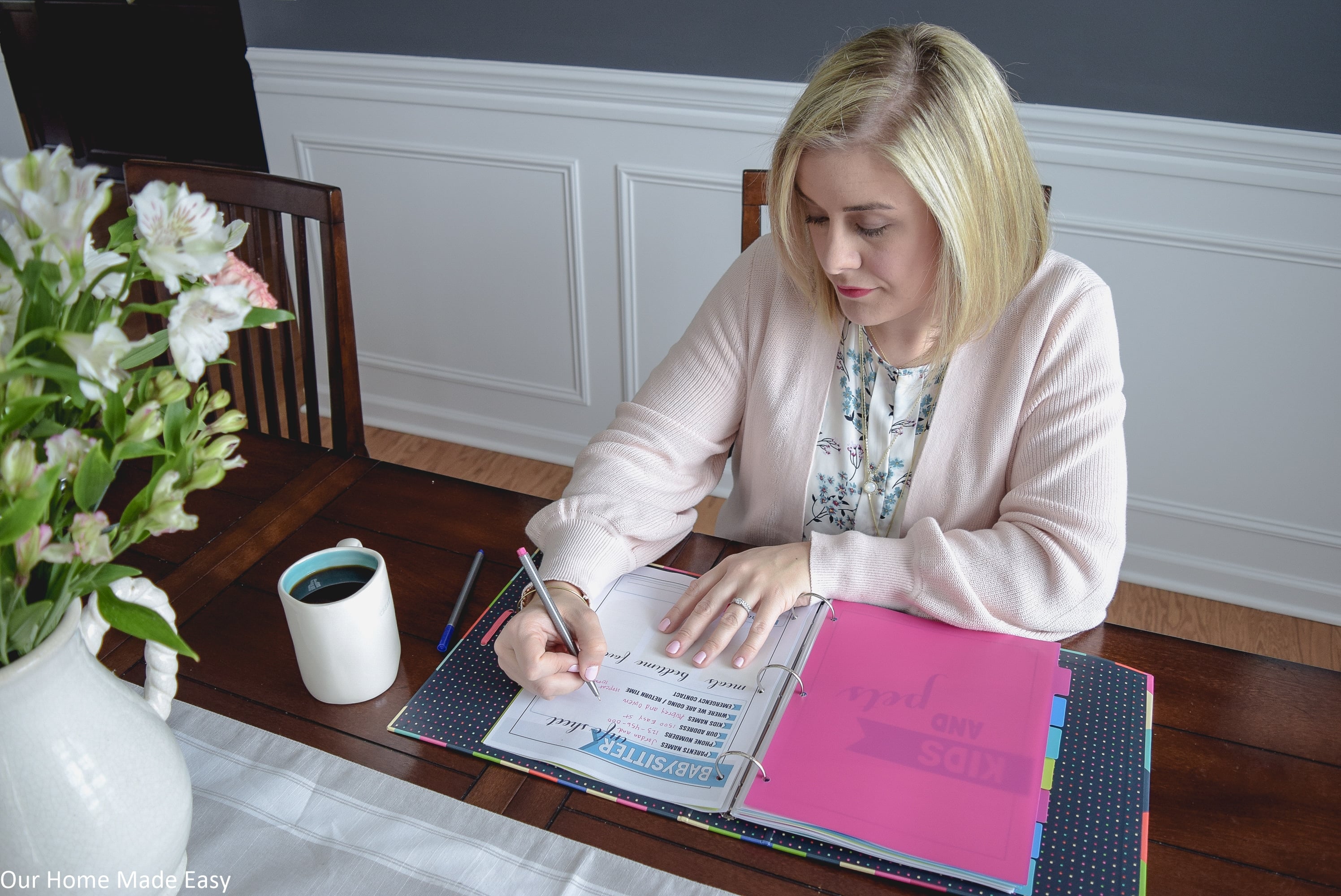 But It Was About Me Too…
Believe me, I know how you feel.
I created this binder because I was feeling overwhelmed with the number of papers I wanted to keep track of but still refer to often.
My items were filed away in different locations. Our paperwork was so disorganized that one time we bought a new washing machine to replace our 18-month-old washing machine only to realize the extra extended warranty receipt was downstairs in a drawer in my husband's tool bench.
It would've covered our new washing machine. Instead, we paid for 2 new washing machines in less than 2 years!!
We threw money down the drain, literally. ?
That's exactly how The Ultimate Home Binder was born.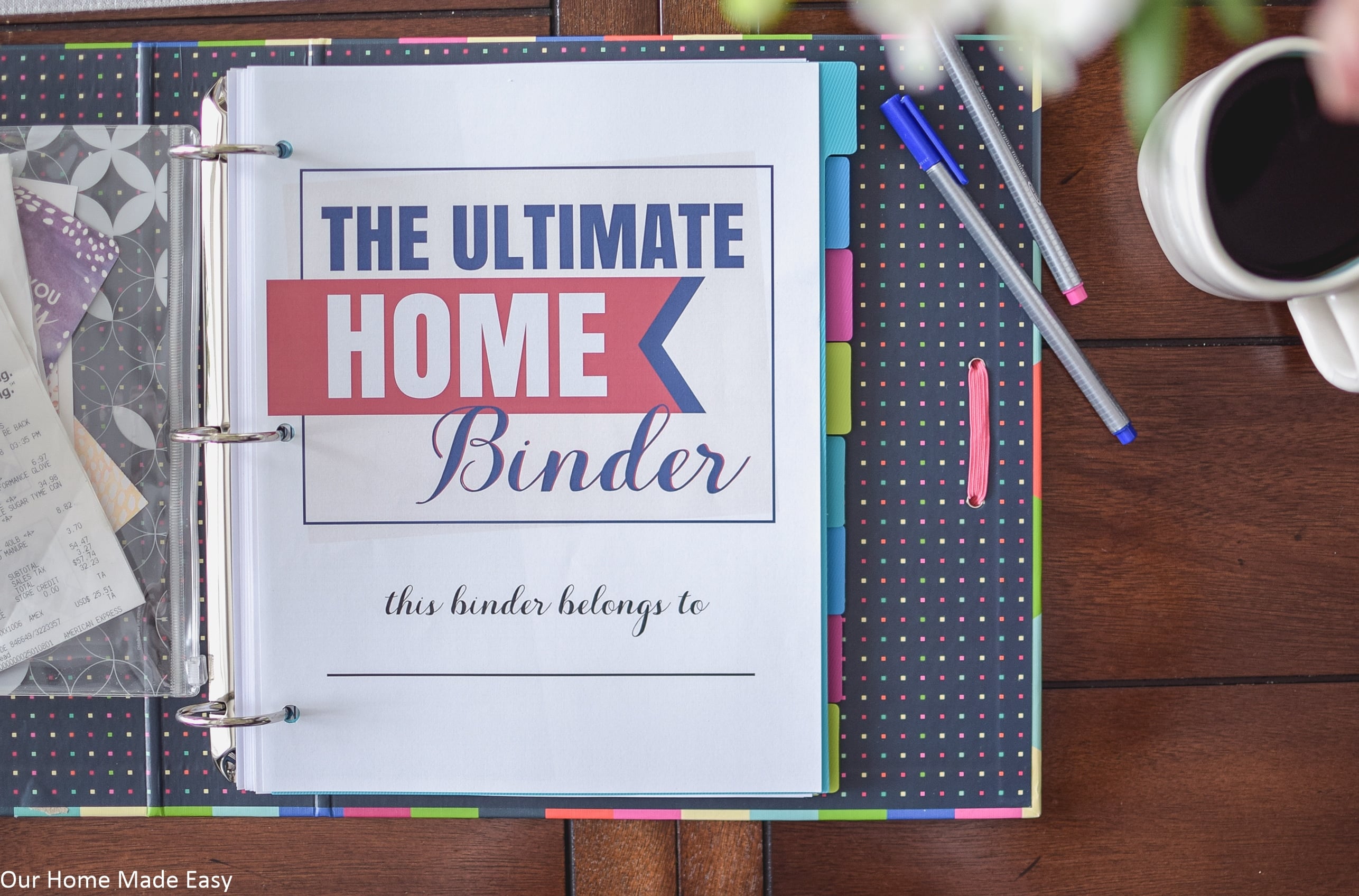 What is The Ultimate Home Binder?
The Ultimate Home Binder will empower and enable you to reign in the chaos of your home. This will allow you the ability to focus on improving your daily life– not worrying about paper clutter or feeling overwhelmed when looking for a quick answer.
It's a pack of 120+ pages broken out into various sections. They are un-dated and ready for you to use for your home. Nothing about the binder is concrete. It's completely customizable in how you want to prioritize your home. Choose the order of your binder and even your cover. 🙂
Here are the binder sections:
ULTIMATE HOME BINDER COVER OPTIONS
GOALS FOR THE YEAR
CALENDARS FOR THE YEAR
ROUTINES FOR EACH DAY
HOME MAINTENANCE TRACKING
MEAL PLANNING LISTS
RECIPES
WELLNESS, HEALTH, & FITNESS
CLEAN & ORGANIZE
FINANCES FOR OUR FAMILY
KIDS & PETS
IMPORTANT LOGS & LISTS
Take a Peek Inside the Binder!
Who Is the Binder For?
The Ultimate Home Binder is for any family who wants a one-stop shop for their home's activities.

Those who want to go from chaotically disorganized to simply "on-top-of-it"

Those who really want to write down & document the important maintenance issues around the house

Those who want to see everything at a glance

It's the perfect resource for keeping track of your goals this year, upcoming birthdays, helping you remember the website of that really good dinner recipe, and even helping you track your finances.
If you are feeling like your home could use it's own 'one-stop' shop, the binder is perfect for you!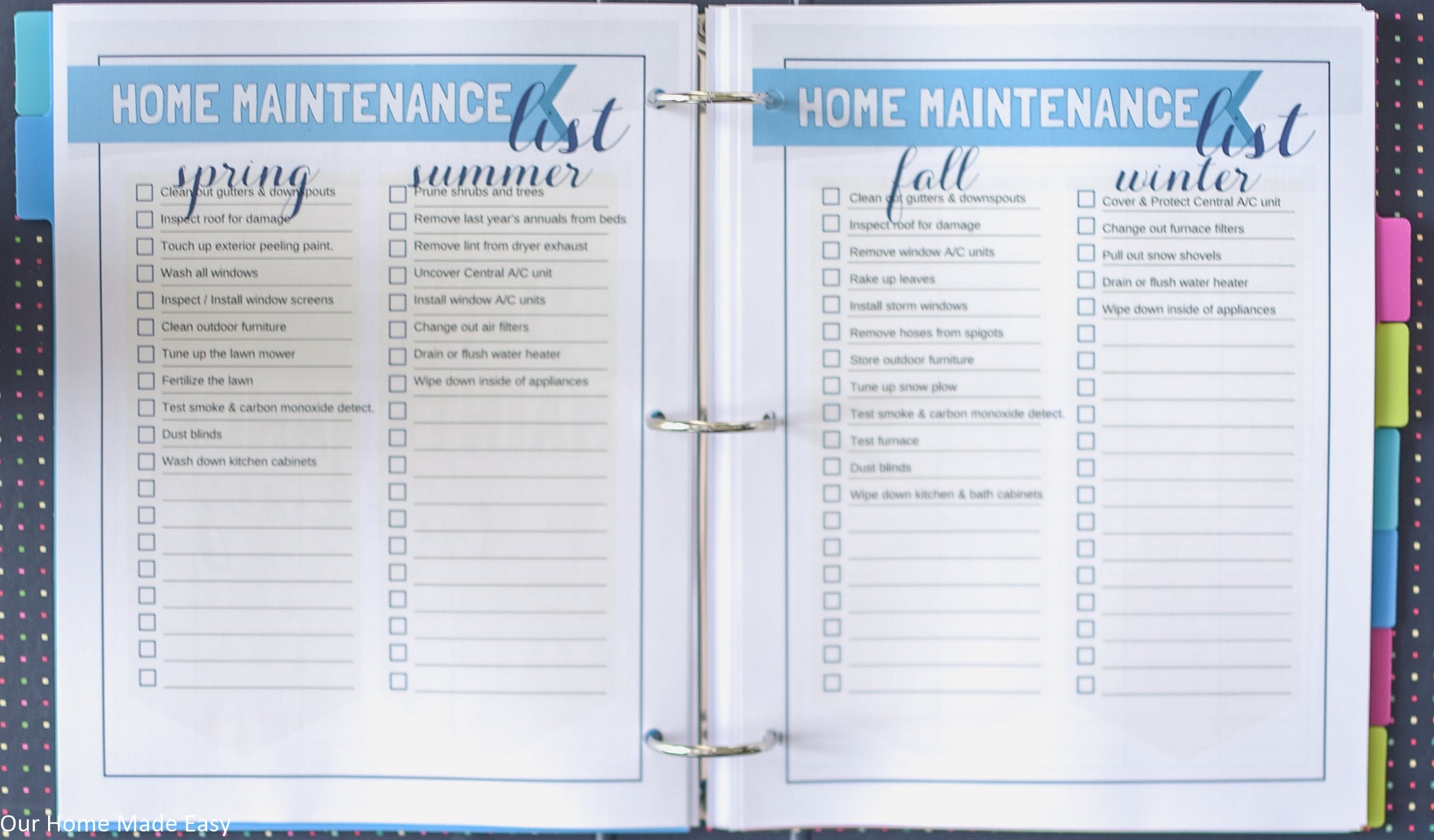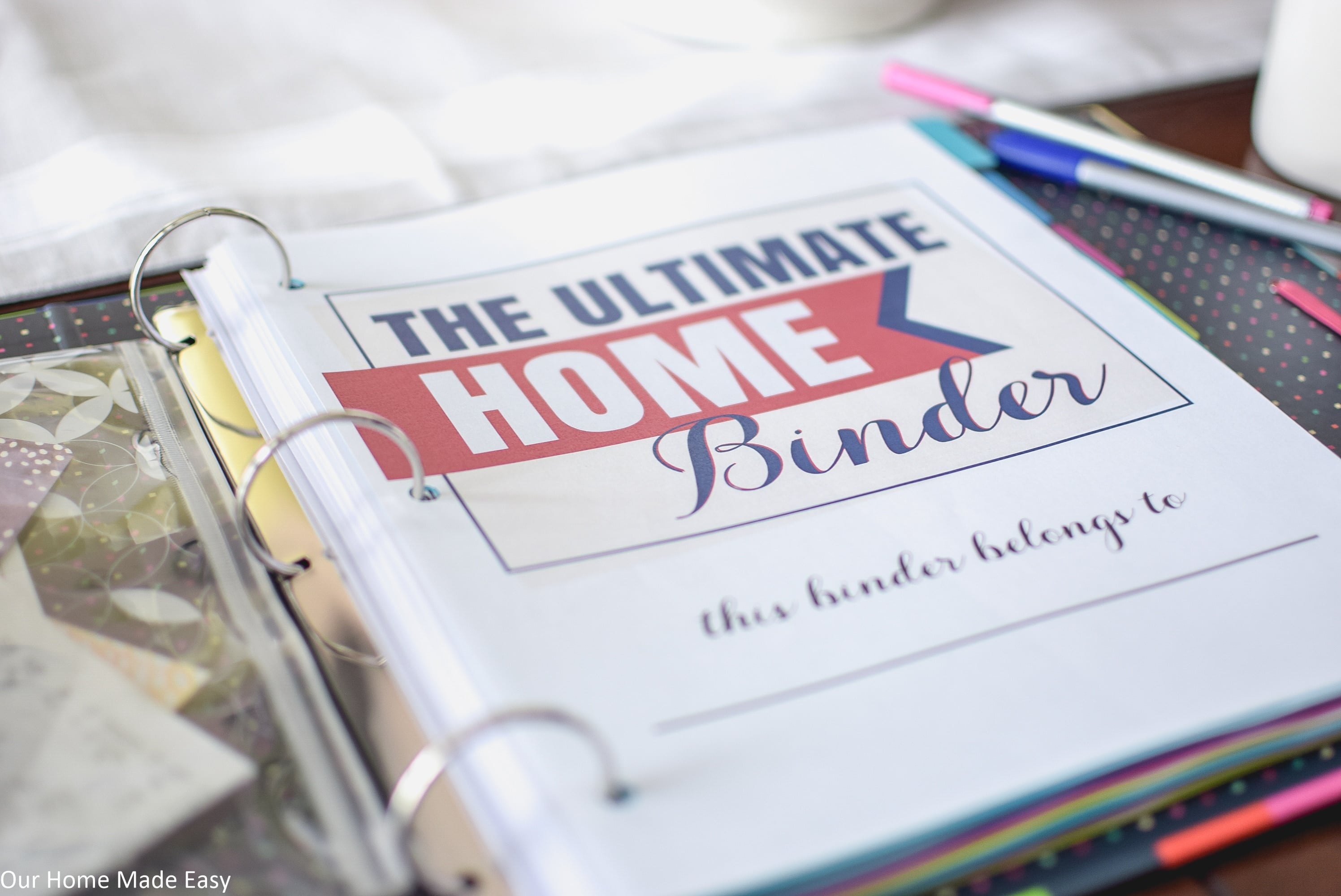 What Others Are Saying
I was able to send out a few advance copies of the binder. Here are just a few of the responses I received:
(Yes, my heart is feeling so grateful for the kind words ? )
"I think we can all agree that managing a home can be a little overwhelming sometimes! And as much as we'd like to think we can do it all ourselves, the reality is that sometimes we need a little help. That's where Brittany comes in!

The Ultimate Home Binder is like a "fill-in-the-blank" organization system for your home. All you need do is print it out and start filling it in. It's really that easy! Brittany has structured the binder so that all your most important home information is right at your fingertips. No more searching through notebooks, folders, phone apps, and piles of paper – like I always do!

Honestly, the best part about this binder is that you can start implementing the system today. And believe me, you are going to feel so much better once everything is in one central location. I can't wait to print out The Ultimate Home Binder and start getting my home life organized!" – Christene Holder
and…
"I'm Jamie, I live in Ohio and I'm a busy mom of two who works full time. Our schedules are hectic and hubby and I both travel at least once a month for our careers. When I started using the Ultimate Home Binder, I quickly flipped through it and picked out the parts of this binder that we do really well. I gravitated to the finance and appointments sections. We have a good handle on those parts and were a breeze for me to fill in. Picking what you do well is the easy part, right? Then I went through and picked out all of the topics that I'm really not good at – like meal planning, keeping track of passwords and setting goals for the year. And with baby number two's arrival, I have been craving a way to better plan cleaning for the week – it's in there!

What really stands out to me in this binder is that everything is in one place. Currently, the different topics in this file that I do are kept in various places – on my laptop, in a drawer (or in my head!) I'm really not sure if hubby even knows where to find some of it! Like-wise, the things he takes care of, I don't think I could find the information if I needed it either! I'm thinking to myself, this is great! Now I can put it all in one place and he will be able to find everything when I'm traveling for work! I'm glad to have this binder to help us organize all of our household related information so we can lead better, more organized lives!"

-Jamie Young, Mommy, Wife, Engineer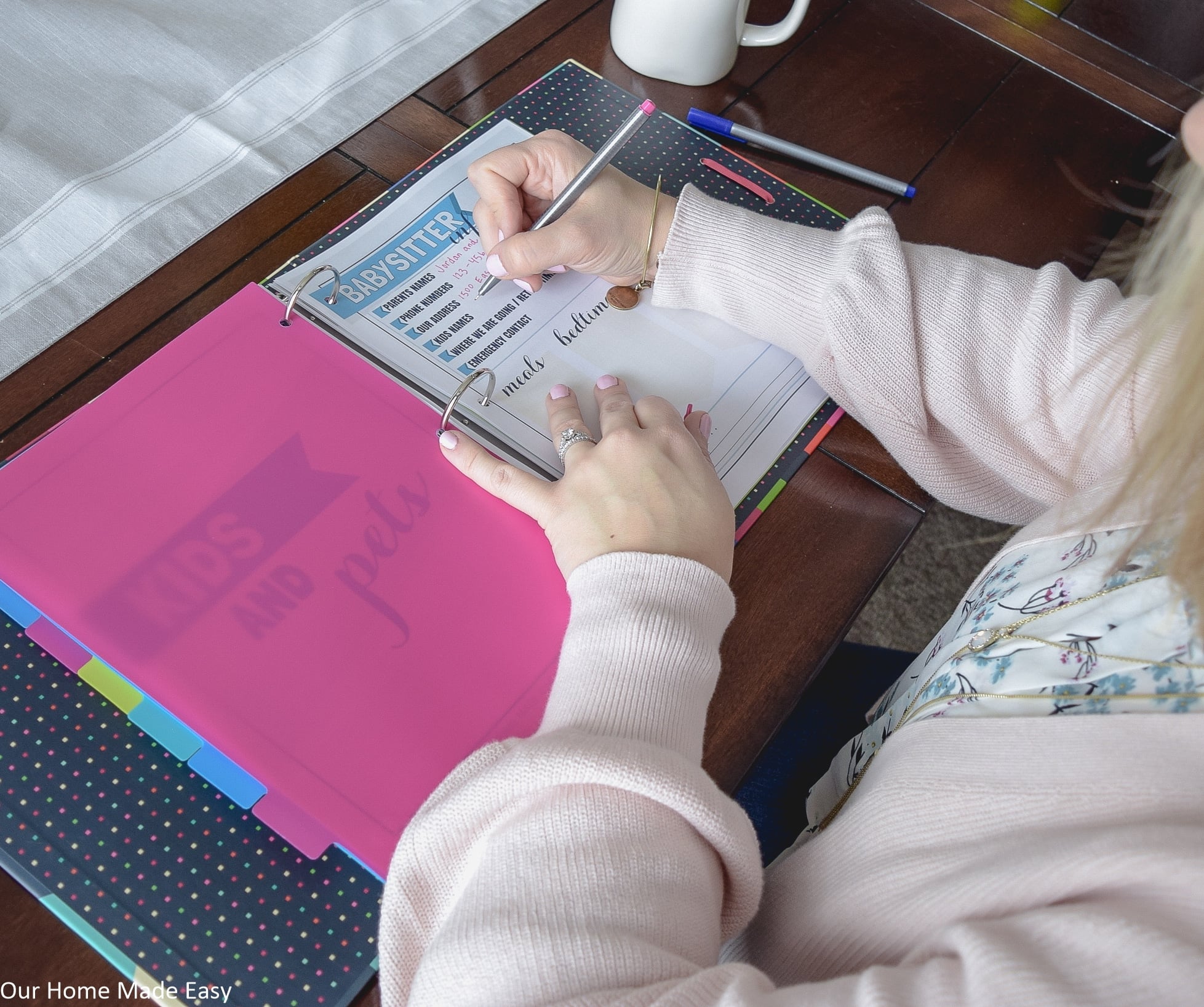 The Ultimate Home Binder will help you:
Build month long meal plans
Stay on top of home projects, seasonal maintenance, and finally keeping all the receipts in one place
Develop realistic goals for your family
Keep track of birthdays, expenses, bill due dates, and doctor's appointments in one binder
Provide un-dated calendars to keep you on schedule- each year!
Become more organized and eliminate the stress of not being able to quickly find what you are looking for by getting everything in one organized place!
How Much Does The Ultimate Home Binder Cost?
For launch week, The Ultimate Home Binder will be available for $27 and will include 3 bonuses!
I think it's an amazing value for making your entire family organized– after all, you're building it to fit your family. I'm simply sending you the foundation. 🙂
Once you purchase your copy of the binder I'll send you an email to download the binder and it will also include a getting started guide! The first thing you'll need to do is watch the welcome video and start printing your binder!
After launch, the binder price will increase to $37 and not include all the bonuses.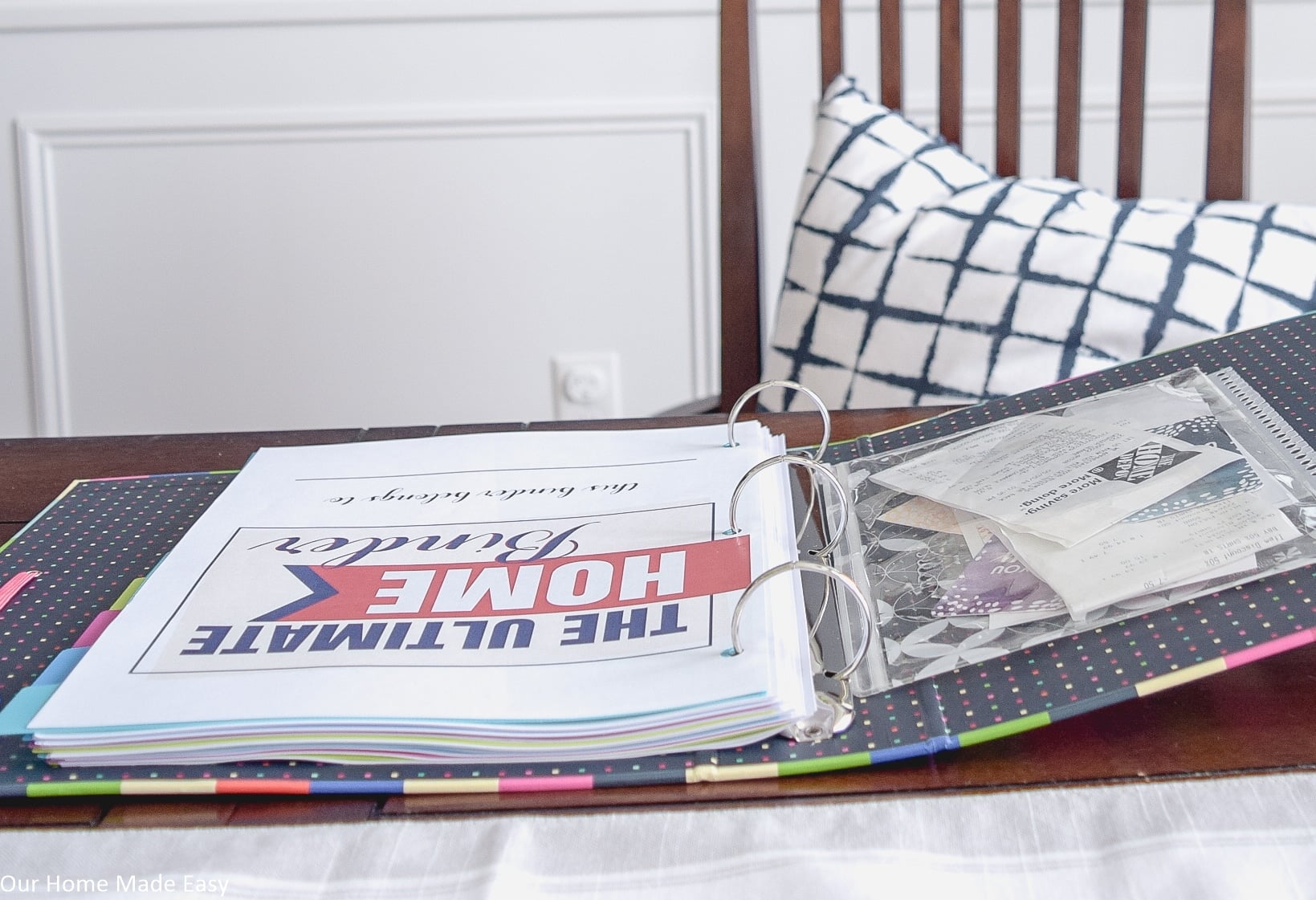 Are you often feeling stressed, frustrated, and overwhelmed with working full-time, running a household, and keeping their lives organized? I know this will help you (and you'll love it)!
The special launch pricing & bonuses will only be available until Friday, June 15th. If you are ready to make your entire home way more organized, snag your copy of the The Ultimate Home Binder!