My 7 Favorite Binder Supplies
Add some fun with these binder supplies. These were chosen for making The Ultimate Home Binder perfect for your family! Jump in and start getting your home organized!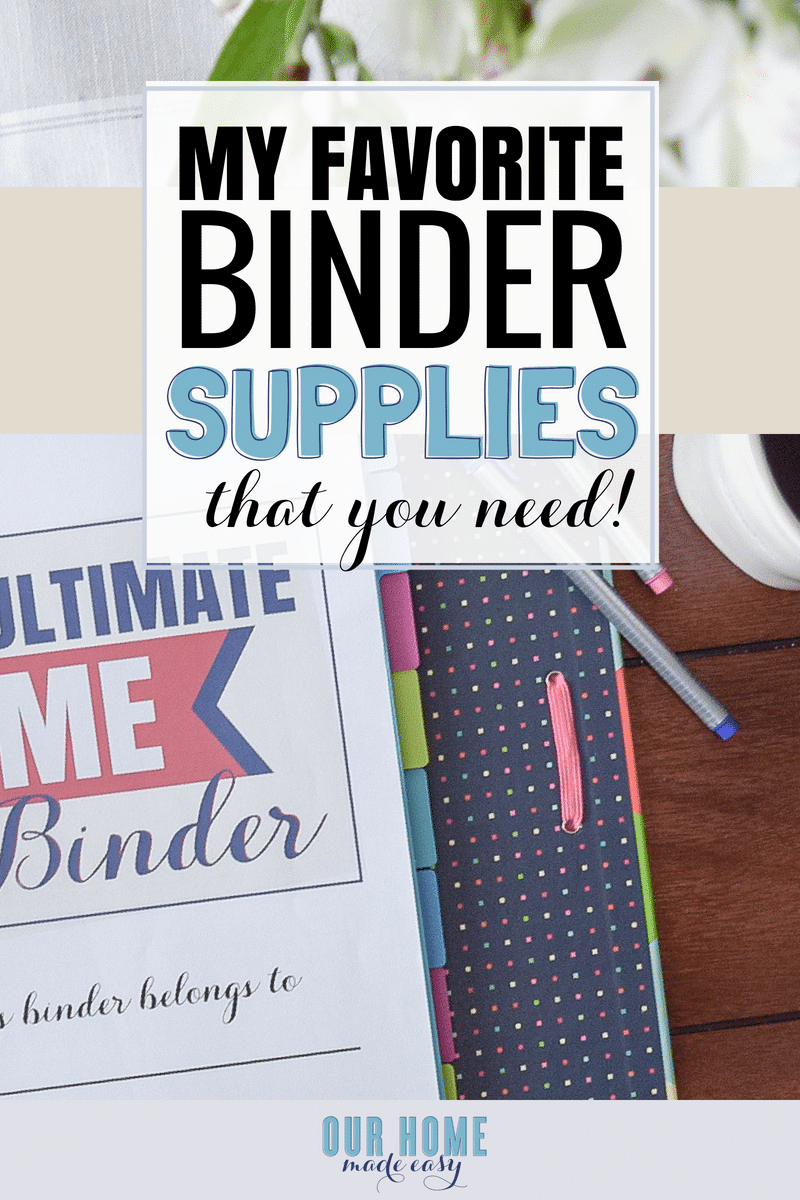 (This post contains affiliate links. Please see my Disclaimer for more information)
With the overwhelming response to The Ultimate Home Binder, I really felt compelled to share my favorite items to make your own binder perfect with some cute binder supplies!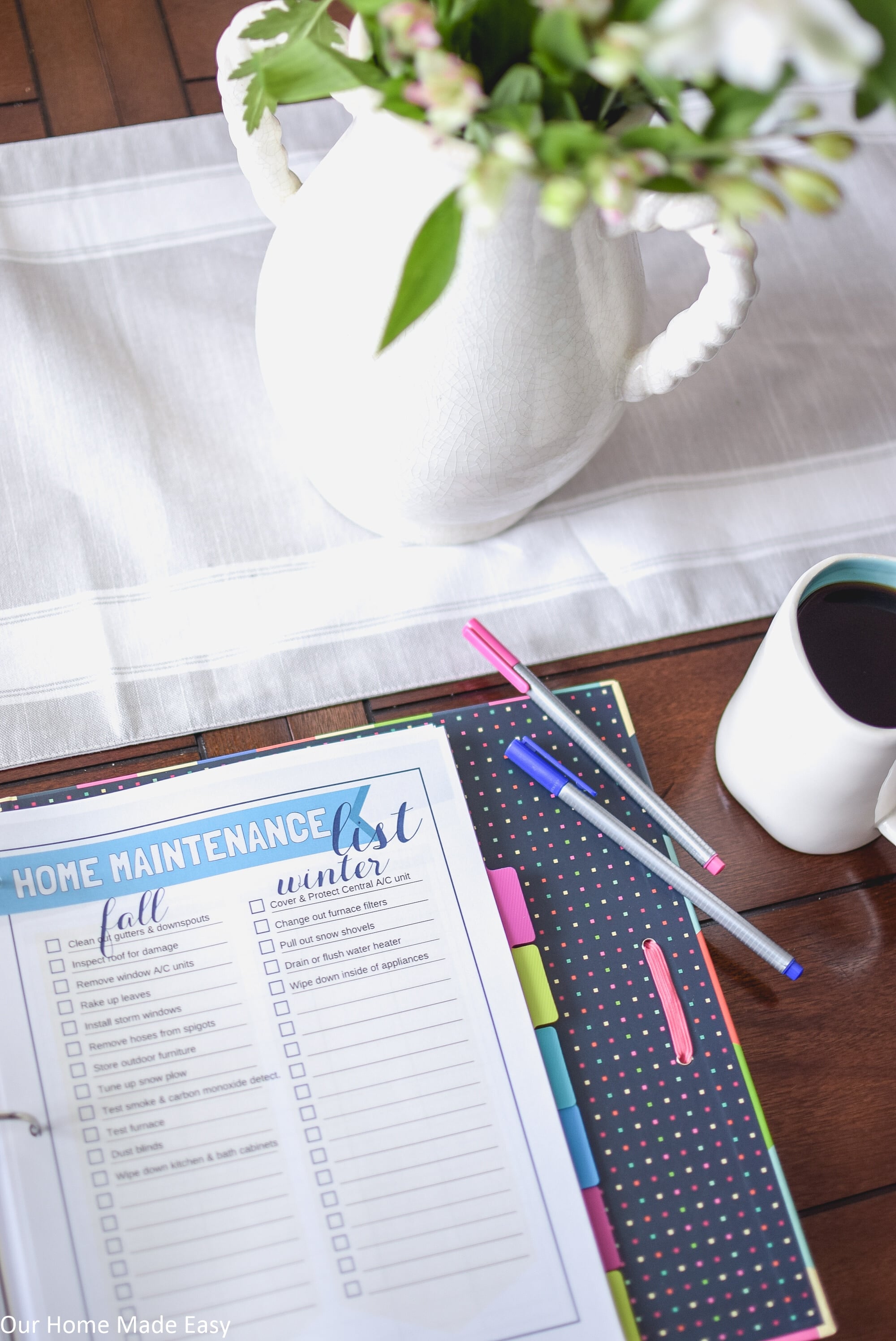 My 7 Favorite Binder Supplies
This post is purely about me sharing cute & fun items that make being organized fun. Sometimes it can feel overwhelming to feel like we have to "have it all together." Rather than making organization a chore, I encourage you to have fun with it and buy a few small items that are not only functional but pretty to look at inside your binder.
The Ultimate Home Binder — obviously! It's the 'one-stop' shop for getting your home organized. If you haven't already snagged your copy of The Ultimate Home Binder, run over here and grab it! It's a long end strategy for developing order inside your family and won't leave you feeling chronically disorganized.
Pretty Binders — I love choosing binders that are typically 1″ or 1.5″ in size. They are great for creating pretty order without being too bulky.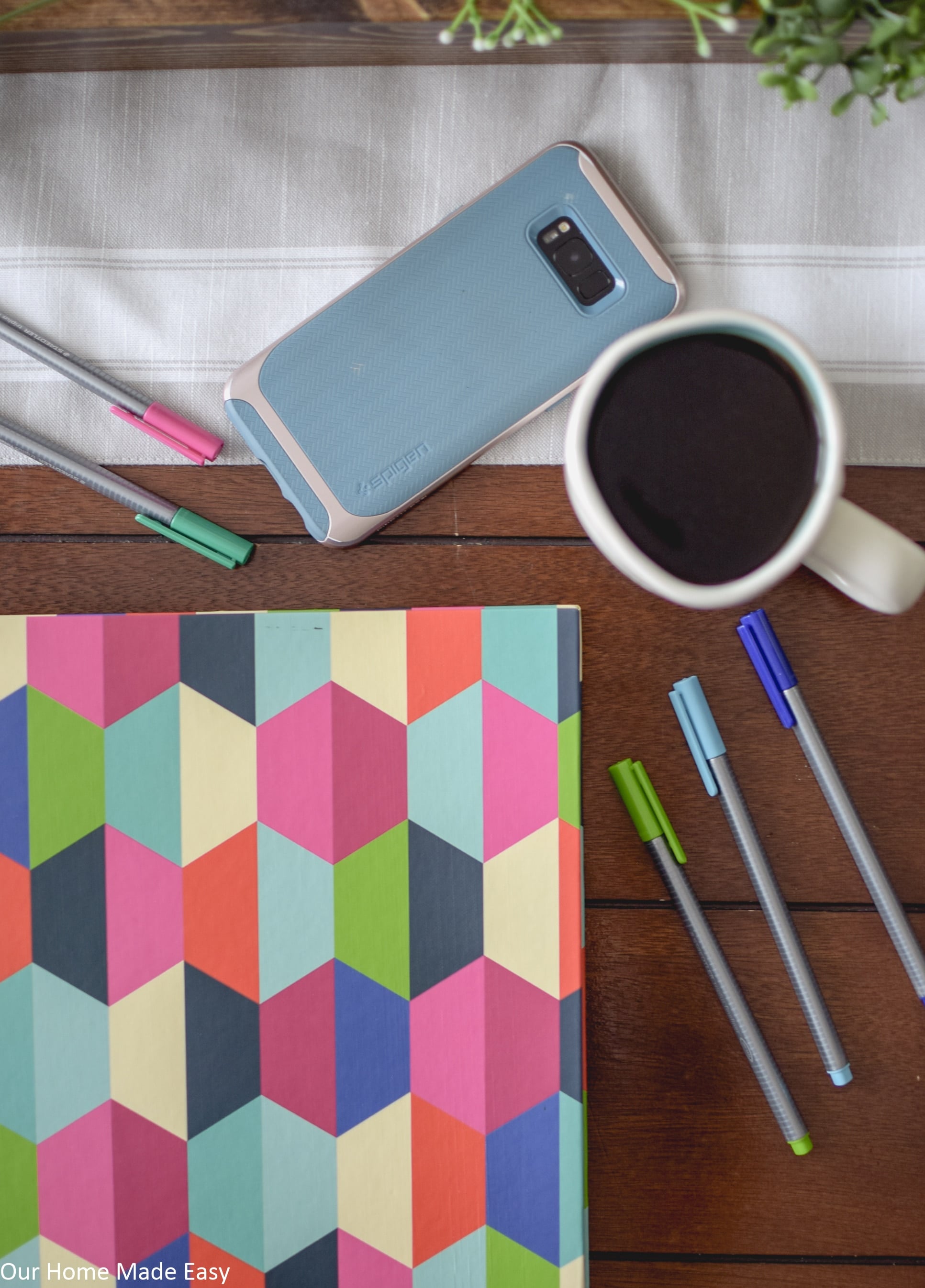 Here is The Ultimate Home Binder's binder used in the photos!
Fine-Liner Ink Pens — Make your planning pages really stand out with fine liner pens. With my Erin Condren planner, I've been using these fine liner pens and love every single color. Not only are ink pens more visible on your planning pages, they also make for easy color coding inside the binder.
Clear Pouches — Until I had my Erin Condren planner, I hadn't ever seen clear pouches that attach to binders & planners! Now they are some of my favorite binder supplies. They are awesome because they 'catch' the little stuff and hold it inside the planner exactly where you want to store it. And the fact that they are clear help make sure you can find what you are looking for quickly.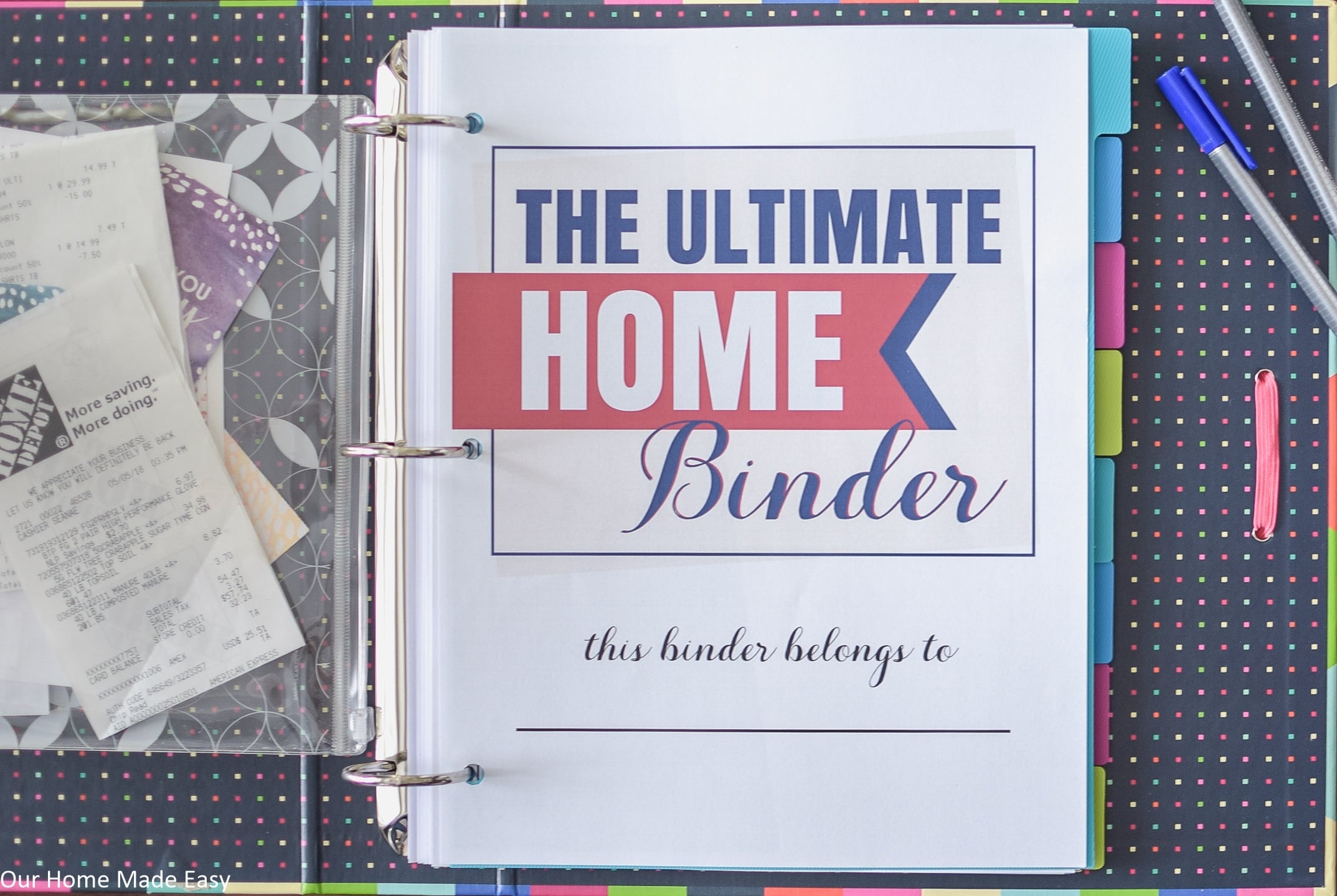 Three Hole Punch — The best part about building The Ultimate Home Binder is including everything inside your binder. And that means taking papers, files, and mementos and adding them into the binder. You can't do that well without a three hole punch. It's super low cost and keeps you adding & building!
Binder Dividers — To keep yourself organized, you'll want to separate your binders into useful chunks of information. Think of these binder supplies like separating the overwhelm!
I used these binder dividers inside The Ultimate Home Binder pictures!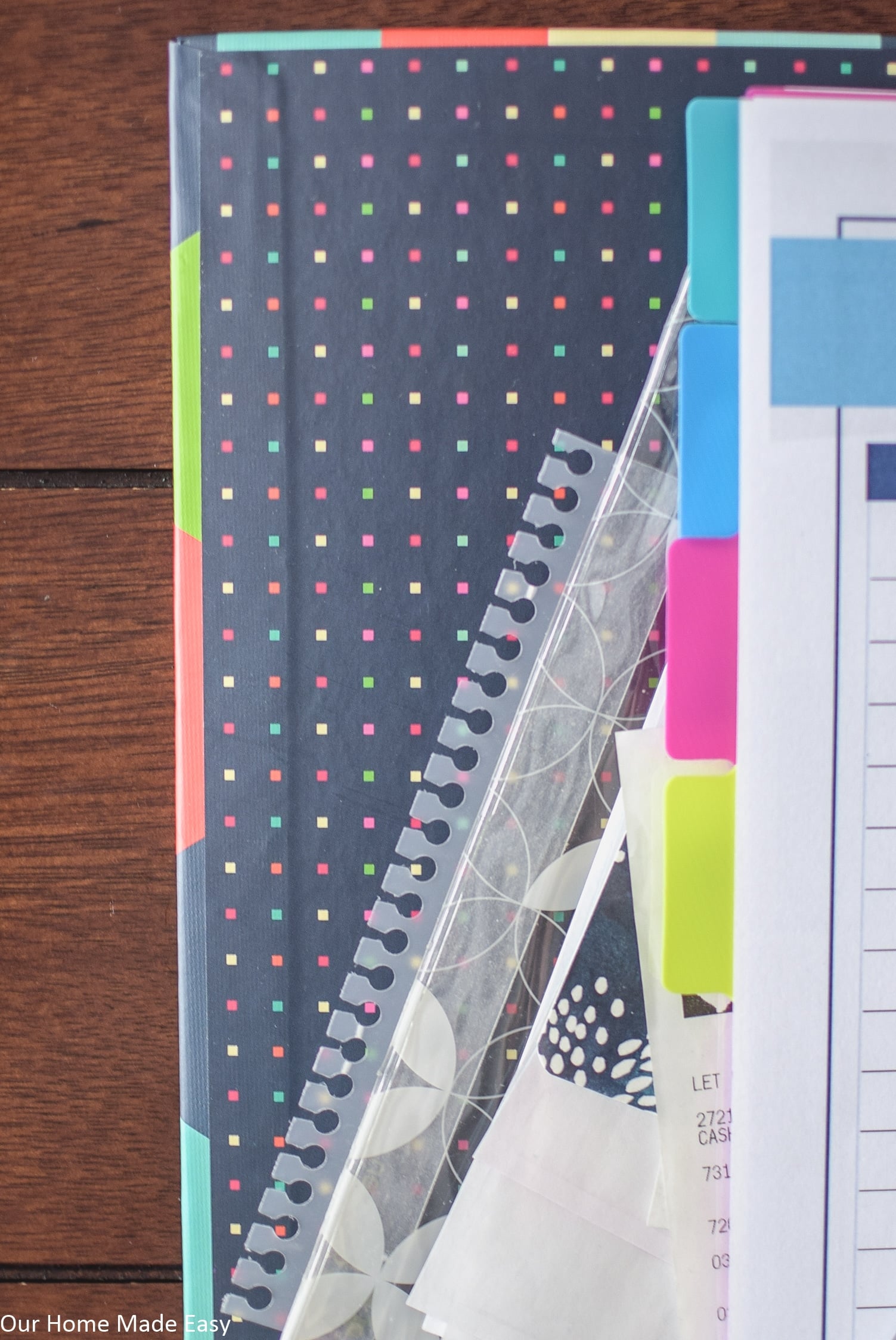 Washi Tape — If you aren't familiar with Washi tape, it's a lightly sticky tape that helps create some pretty 'order' inside your binder! You can use it on meal planning sheets to add a line for extra info or use it in your calendars. Washi tape is fun for holidays or creating a color-coded system. You make it for you!
Don't forget to grab your own copy of The Ultimate Home Binder today! You can print it off at home and be organized it just a few hours!
Happy planning!
Find My Favorite Binder Supplies Here:
[show_boutique_widget id="722278″]
PIN FOR LATER: