The 26 Most Amazingly Easy Burger Recipes Ever
Never make a boring burger again! These 26 easy burger recipes are perfect for grilling out and enjoying dinner again! You'll find several new favorites in this post to try this week!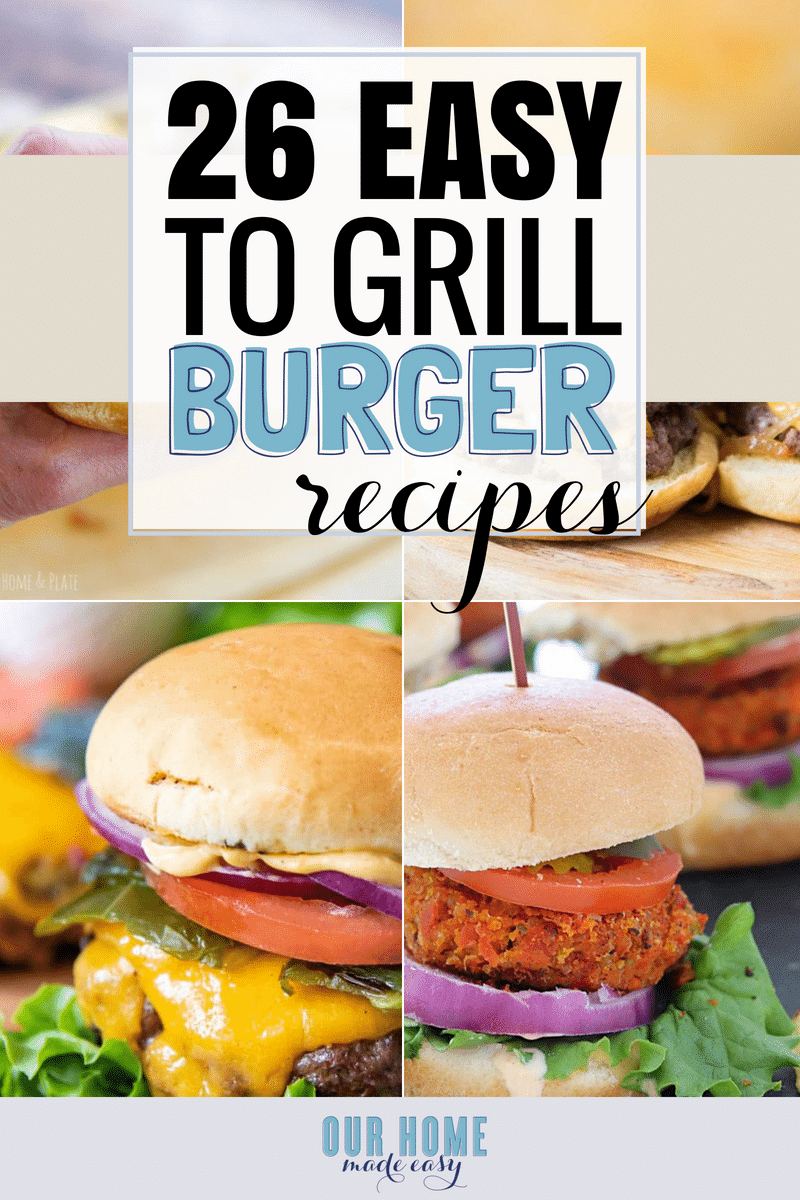 I don't know about you, but I love when the weather gets above 60 degrees(#MichiganLife)because that means the dinner mess is headed out of the kitchen and to the grill! 🙂
While there are still dishes to wash, life seems so much easier when we aren't cooking inside the house. Anyone else??
While I love a great burger for our first cookout, we are always looking to add variety to dinner, but still keeping a classic on the menu.
And I wanted to share that with you– but only easy burger recipes!
26 Easy Burger Recipes
Since there are SO MANY yummy & easy burger recipes to share with you, I broke them out by meat type. Whether you love beef, chicken, or black bean, there is something quick & simple for you to make!
(Love one burger? Please pin from that blogger's site so that you can find it quickly!)
Ground Beef Burger Recipes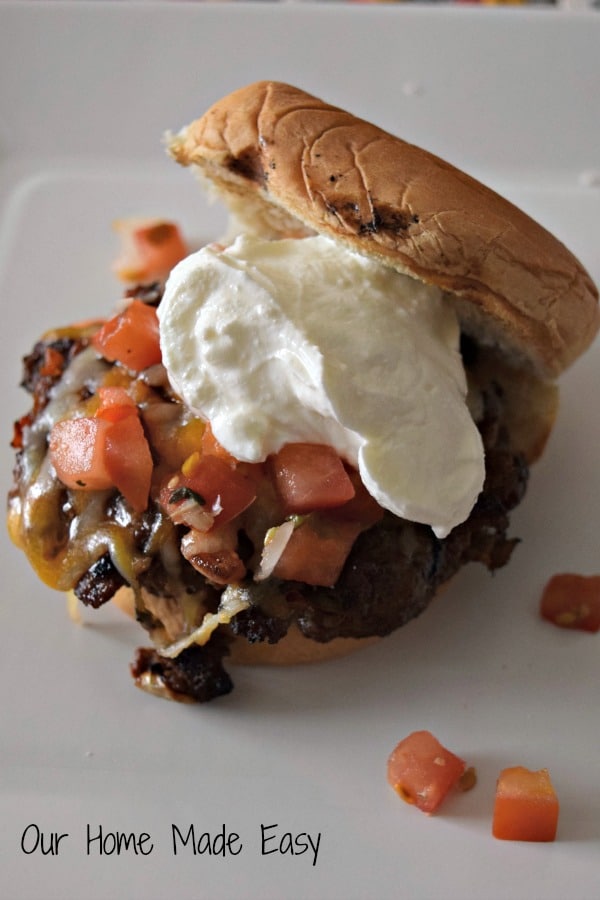 Easy Bruschetta Burgers via A Simple Pantry
Cheeseburger Sliders With Carmelized Onions via Courtney's Sweets
Stuffed Cheddar Burgers via Delicious Obsessions
Grilled Poblano Pepper Southwest Burgers via House of Nash Eats
Browned Butter Cheeseburgers via Fantabulosity
Easy Blue Cheese Burgers via Fantabulosity
Cream Cheese Stuffed Burgers via A Savory Feast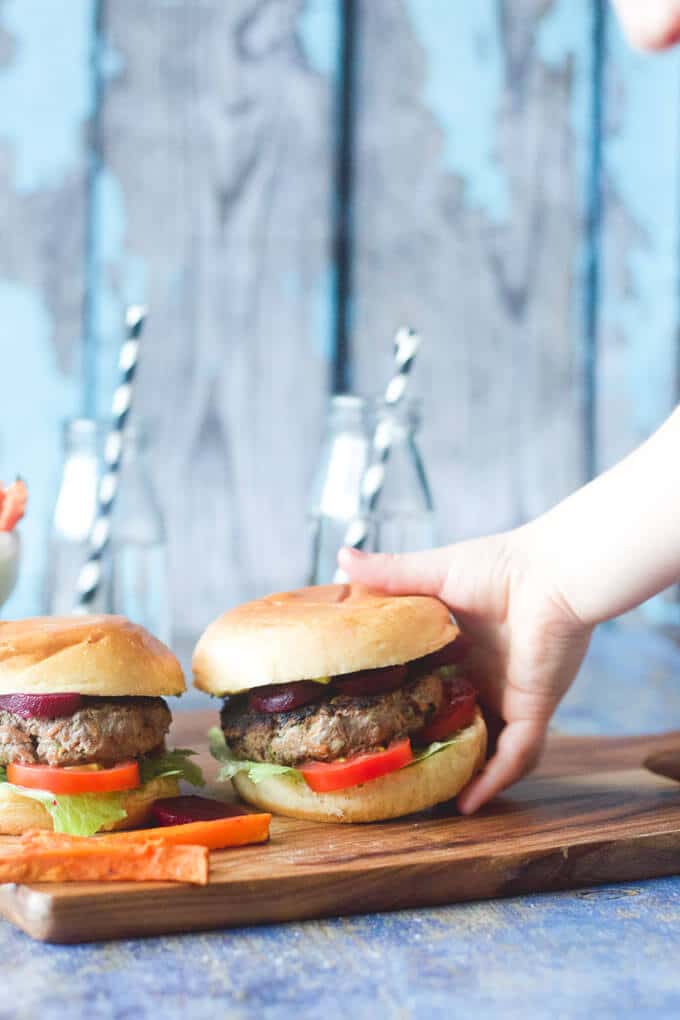 Hidden Veggies Beef Burgers via Healthy Little Foodies
Classic Yellow Mustard Burger via April Golightly
Prosciutto Pesto Burger via A Schmidity Wife
Taco Cheeseburgers via Meg's Everyday Indulgence
Jalapeno Bacon Cheddar Burgers via Meatloaf & Melodrama
Pork Burgers via I'd Rather Be a Chef
Chicken Burger Recipes [& Turkey Burger Recipes, too]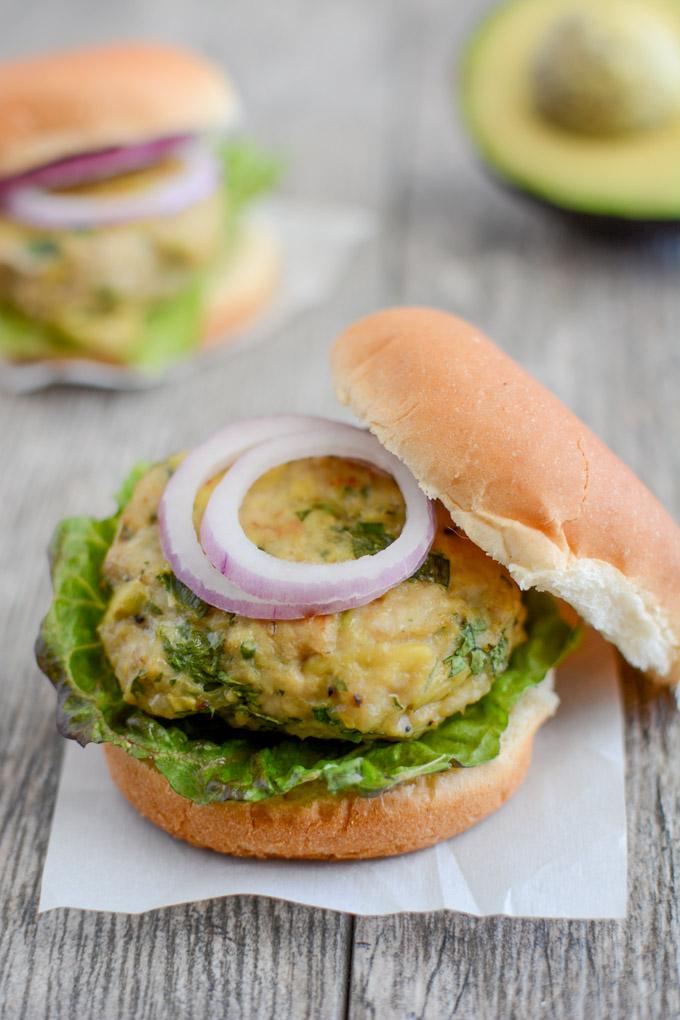 Avocado Chicken Burgers via The Lean Green Bean
Easy Caprese Chicken Burgers via My Kitchen Love
Healthy Chicken & Zucchini Burgers via Home & Plate
Orange Turkey Burgers via This Old Gal
Jalapeno Turkey Burgers via The Organic Kitchen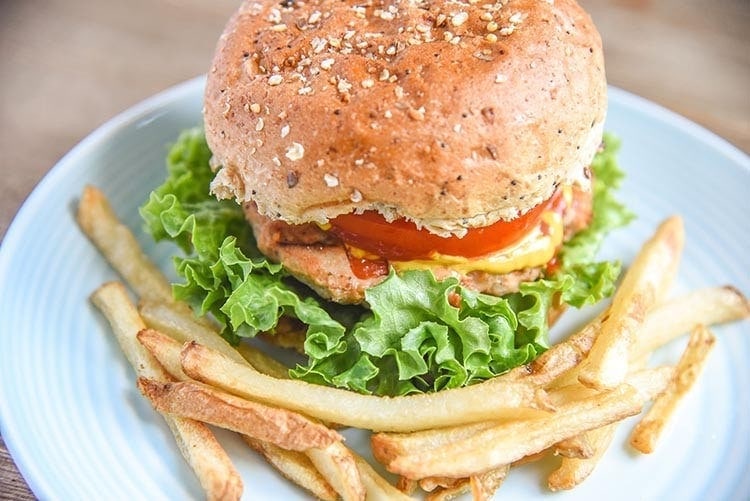 Ground Chicken Burger Recipe via Know Your Produce
Chipotle Chicken Burger via Culinary Ginger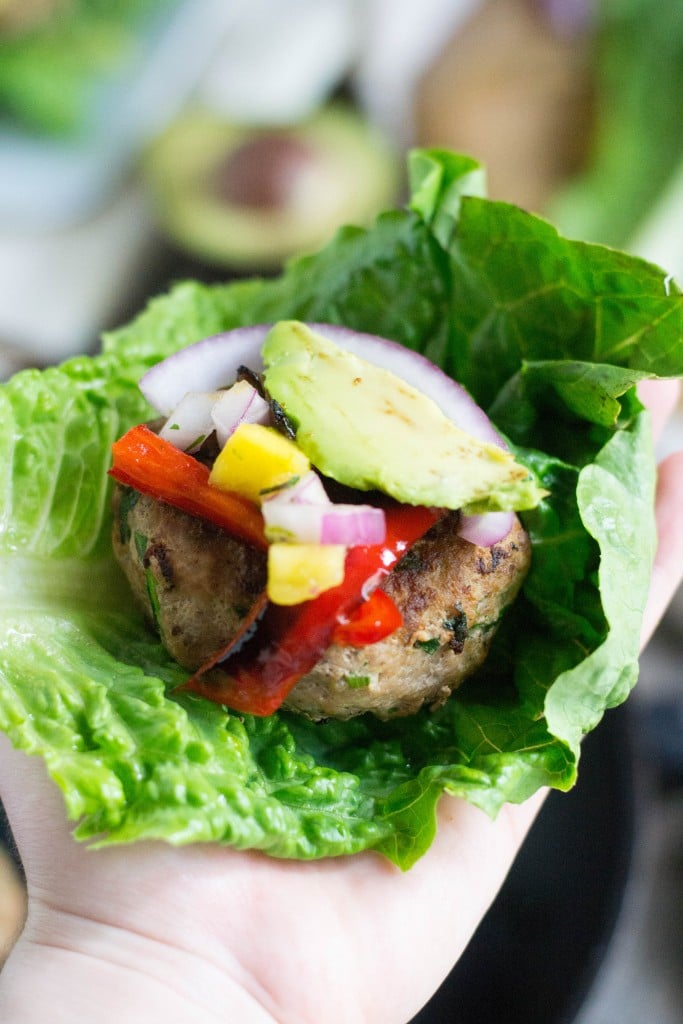 Spinach Garlic Turkey Burgers via A Dash of Megnut
Veggie Burger Recipes
Veggie Bean Burger via Spice Cravings
Sundried Tomato Chickpea Sliders via Ruchis Kitchen
Speedy Black Bean Burgers via Fried Dandelions
Ultimate Meatball Burger via Cadry's Kitchen
Don't they all look great? I cannot wait to rotate them through our grill over the next several months! If you've already chosen your next favorite, share it in the comments. Here is to a cleaner & quieter kitchen and easy burger recipes!
PIN FOR LATER: