Make super easy cold brew for the perfect cup of iced coffee! Cold brew is less bitter than regular coffee and is so tasty!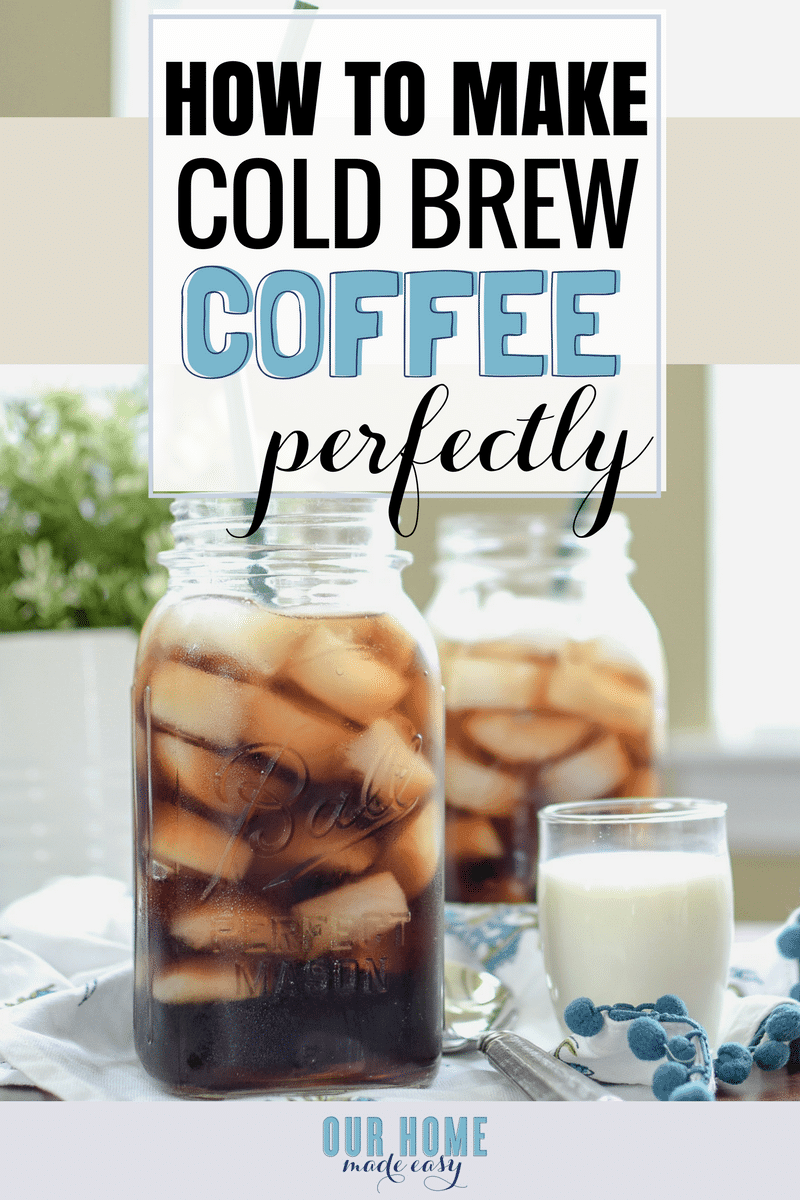 (This post contains affiliate links. If you shop from my blog, I may be compensated for clicks or purchases that you make. Read my disclaimer page for more information.)
Do you run your day on caffeine? I'm over here in solidarity with you. My day cannot begin until this momma has at least 2 cups of coffee in peace & quiet. It's why I wake up 45 minutes before the rest of the family. But, I have a small confession to make…. I never liked coffee. Like Ever. Never Ever.
Then, Jordan introduced me to iced coffee. Ohmigosh, it was a game changer. I've learned there are several perks to being a former barista's wife. One of them was learning about iced coffee and cold brew.
First things first. Let's be honest, iced coffee is NOT hot coffee poured over ice. It's not the hot coffee that you meant to drink this morning and then set in the fridge.  #RealMomMoment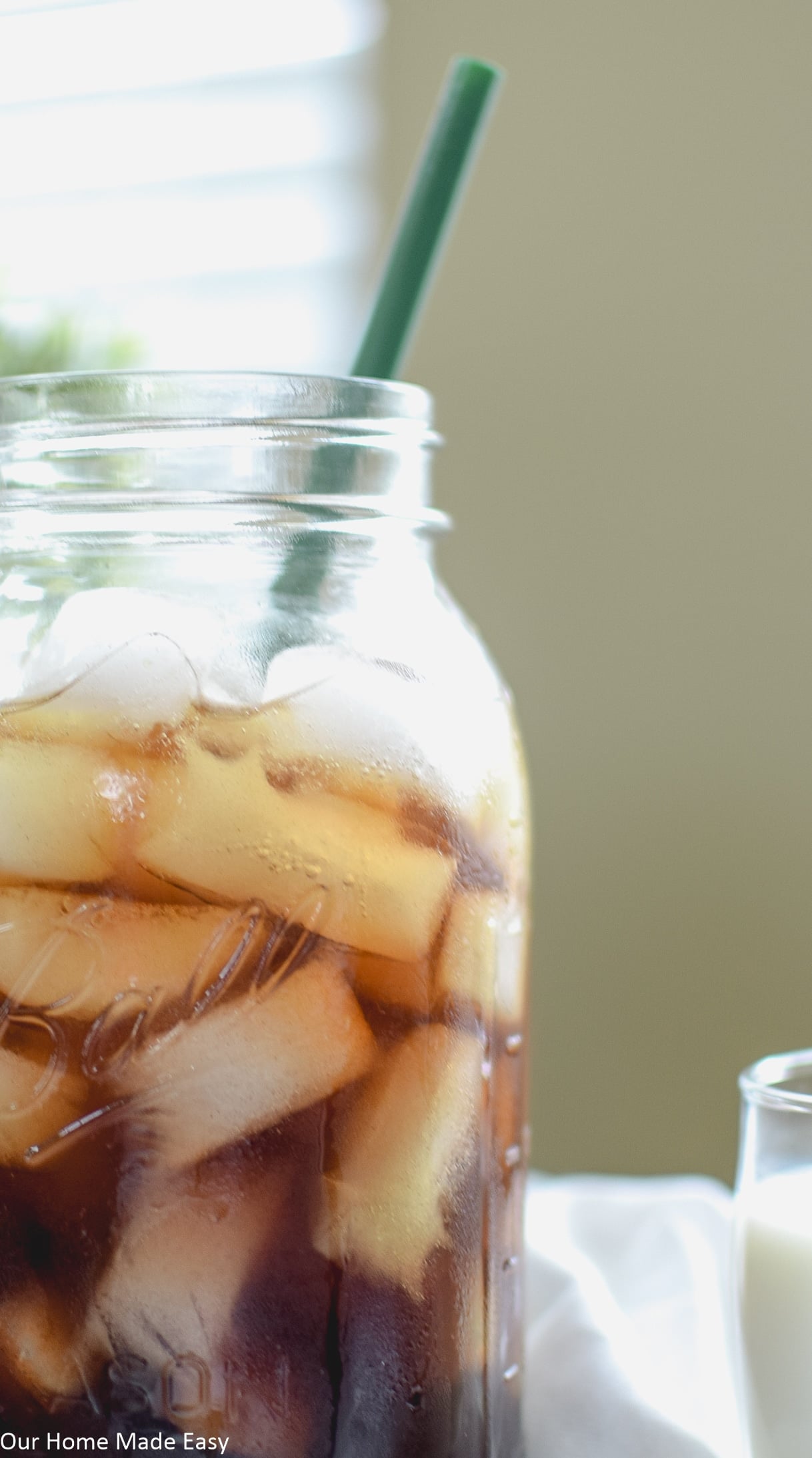 Real Iced Coffee is actually something called Cold Brew.
I've learned that by allowing the coffee beans to sit in cold filtered water allows the oils to be released into the water. I'm not a chemist, I'm not sure what happens. But it's magic. Pure caffeinated magic in concentrate form. *sigh*
For our iced coffee, we use a French Press
. If you haven't used one before, it is a method of drawing out the oils of coffee beans, but for hot coffee. In this house, we use it exclusively for iced coffee (see above note about perks of living with a former barista).
This is the time to break out the French Press that you received as a wedding gift. YES.  If you don't have one, you'll need to make the coffee & water in a pitch or mason jar and strain with a cheesecloth. It will be one extra step of filtering it through the cheesecloth.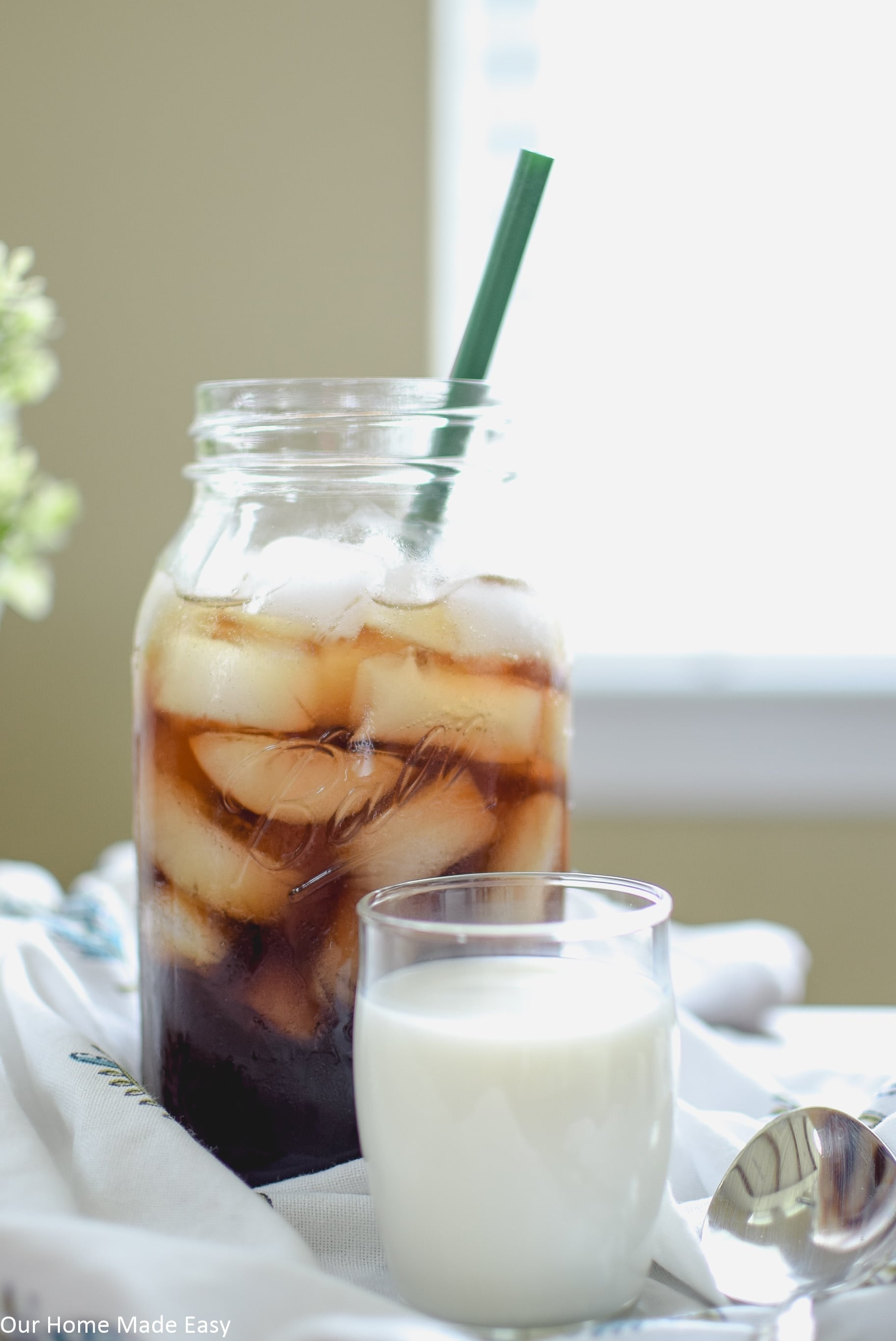 You'll want to begin with freshly ground coarse coffee. Oh wait, you have lots of little people running around and don't have time to grind them yourself? That's okay, before kids I had the nerve to do it myself, too. Now, this momma has to rely on someone else to grind her coffee. Win some, lose some I guess. Anyways, if you can grind your own beans, fabulous, I'm envious. If you cannot, measure out 1/2 cup of your grounds.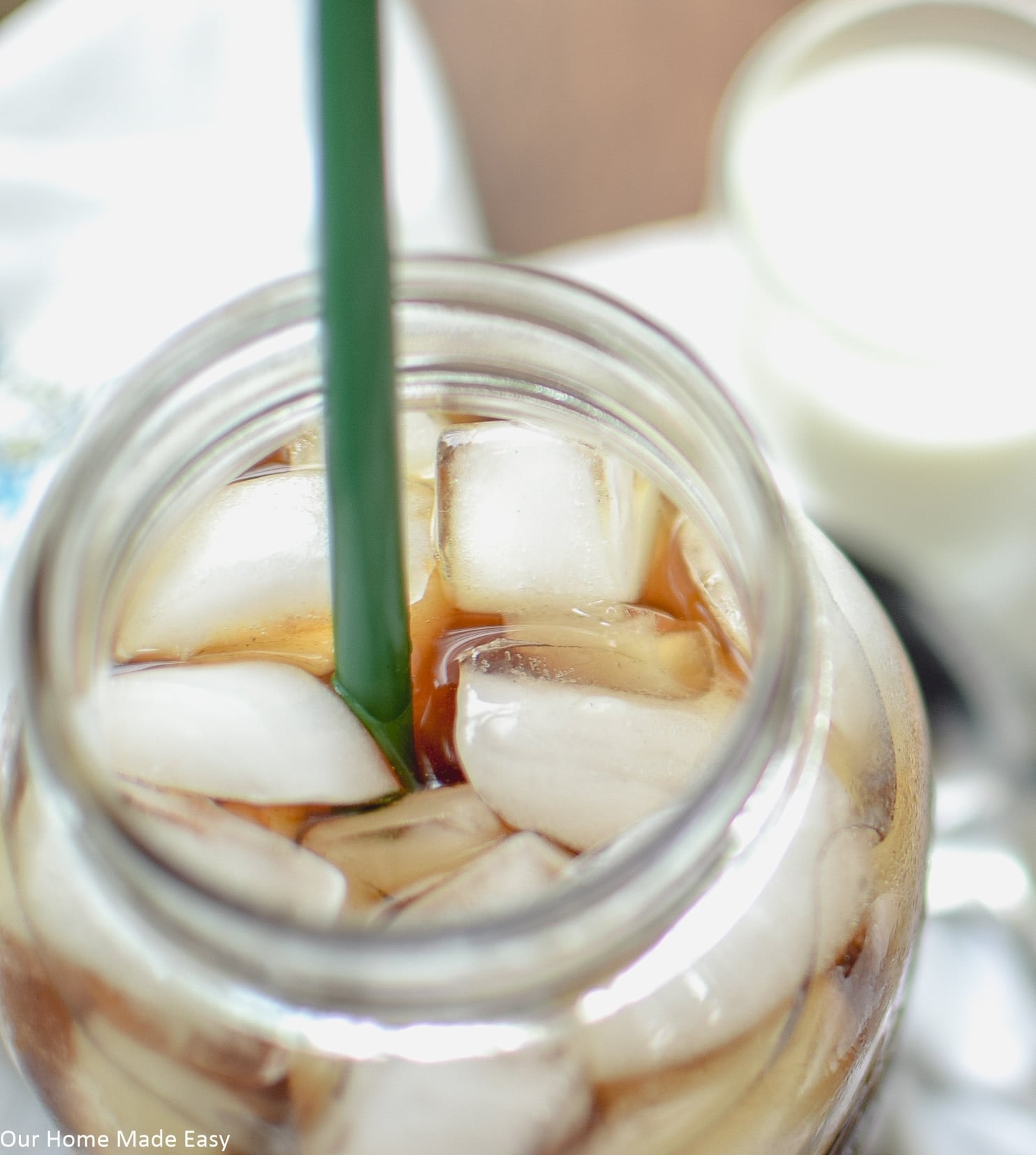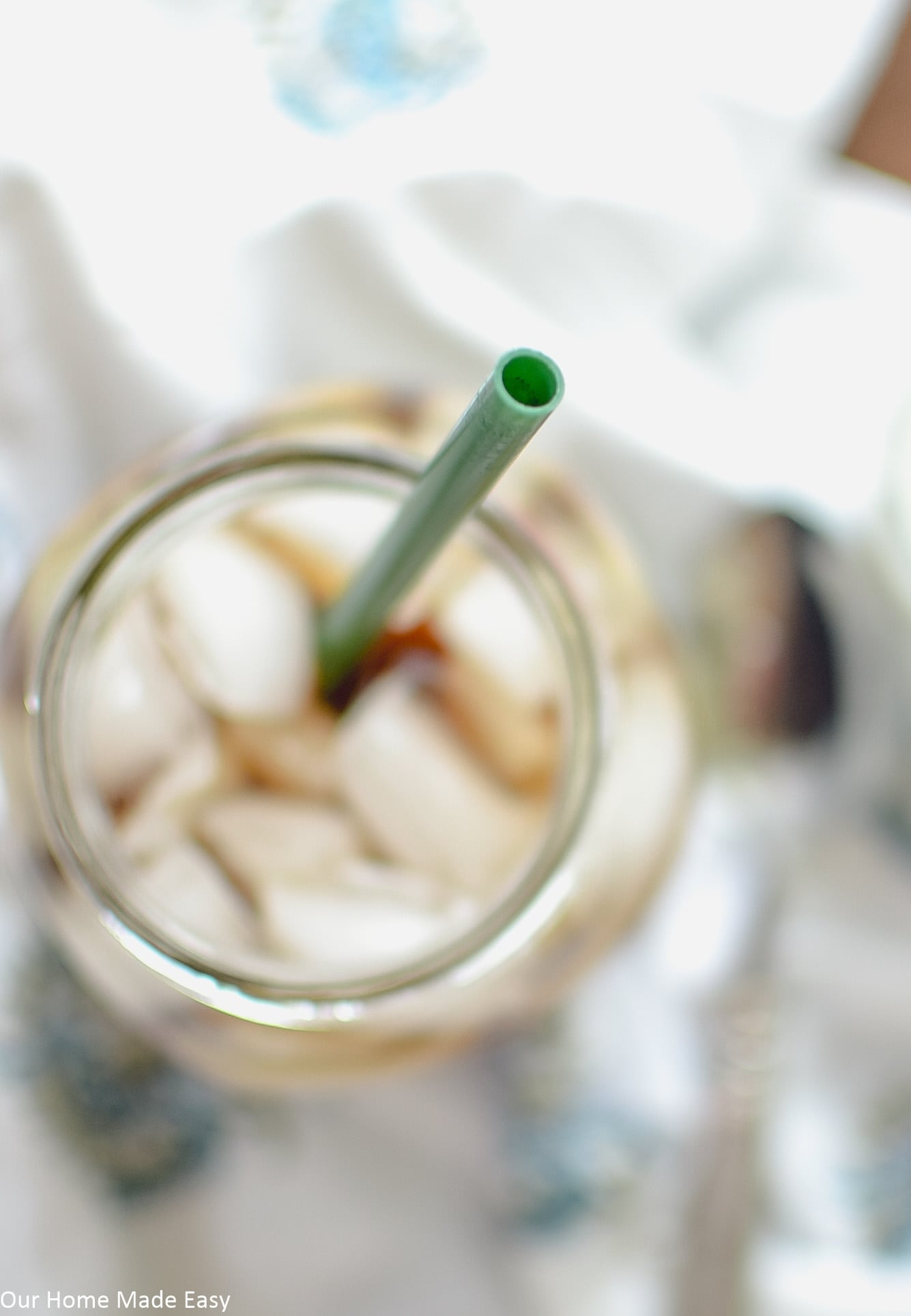 In a Bodum French Press
, I fill the press with cold filtered water just to the bottom of the top metal band. This gives enough head space for the coffee. Pour the coffee grounds over the water.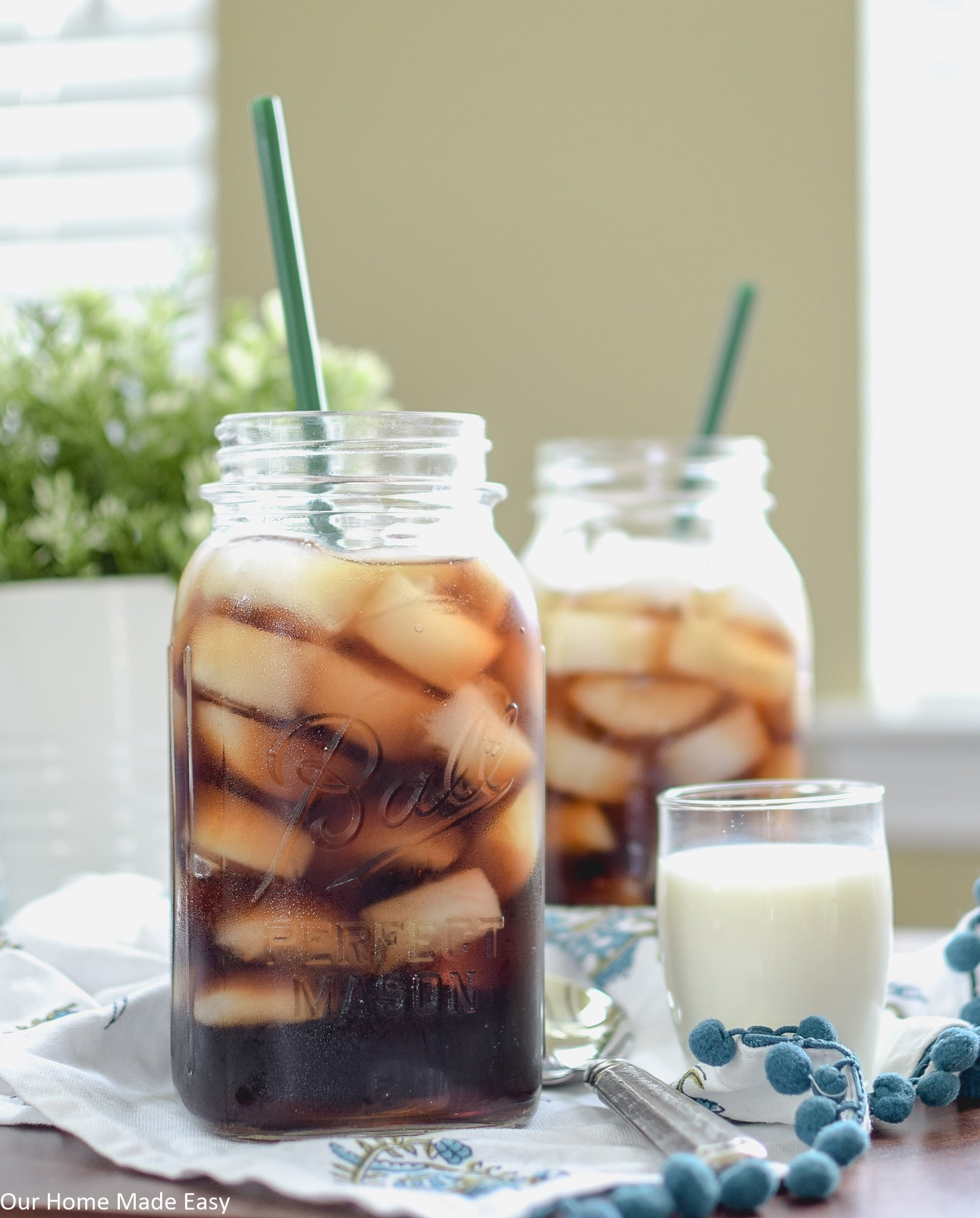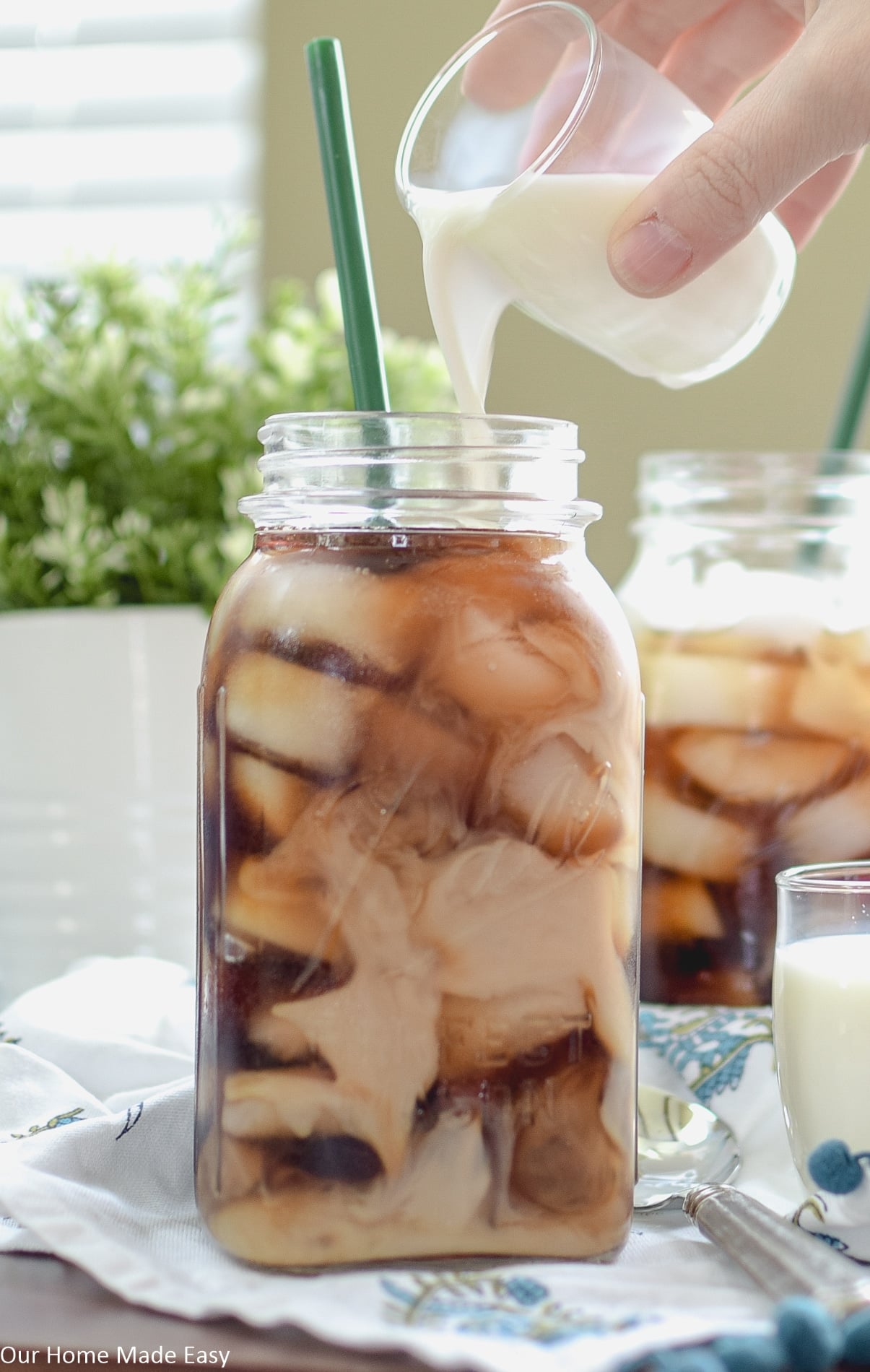 Patiently wait 8-12 hours for the coffee to develop! Then it's the best part. Not only do you get to enjoy the fruits of your patience, but you get to press down the French press. My husband usually beats me to it. It makes me sad for a small moment. 😉
I like to serve my coffee over a glass full of ice (it dilutes it perfectly) and some sweet creamer. Feel free to toss in your preferred sweetener or milk. Enjoy!
PS. Since we've moved North, and it seems unusual to drink iced coffee all year long, I've learned to appreciate the hot stuff too! 🙂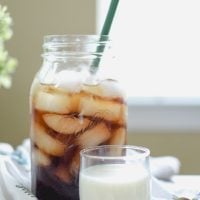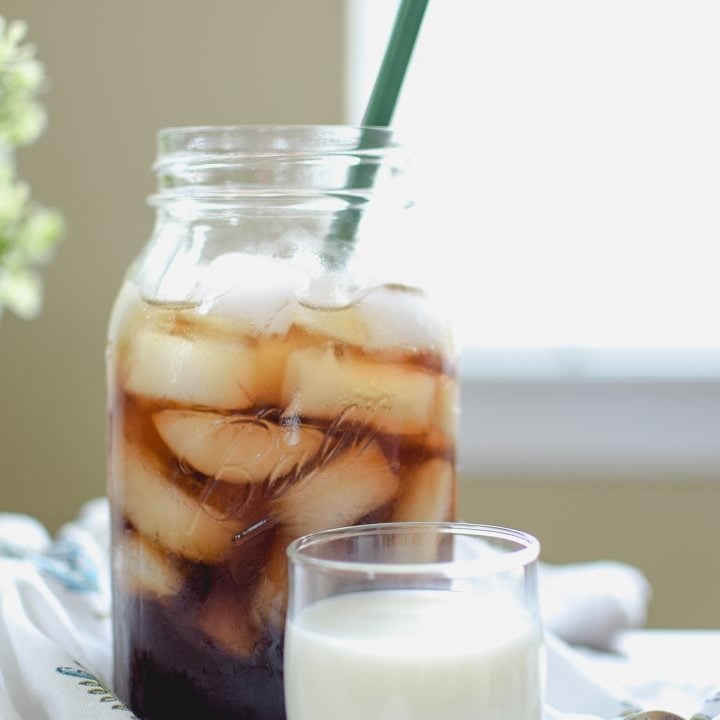 Simple Overnight Iced Coffee
Total Time:
8 hours
5 minutes
Ingredients
1/2 cup coarse coffee grounds
32 ounces of cold filtered water
Optional: Creamer or Sweetener
Instructions
Fill the French Press with water to just below metal collar. Leave enough room for the coffee.
Pour the coffee grounds over the water.
Gently set the French Press Lid on top of the coffee mixture. Do not plunge.
Let sit for 8-12 hours. Plunge the French Press.
Pour the concentrate over a glass of ice. Add creamer or sugar as desired.
Store remaining coffee concentrate in the refrigerator.
Cheers!