Life Lately: Moved to Arizona!
Missed our big news? Catch up over here and then come back to this post.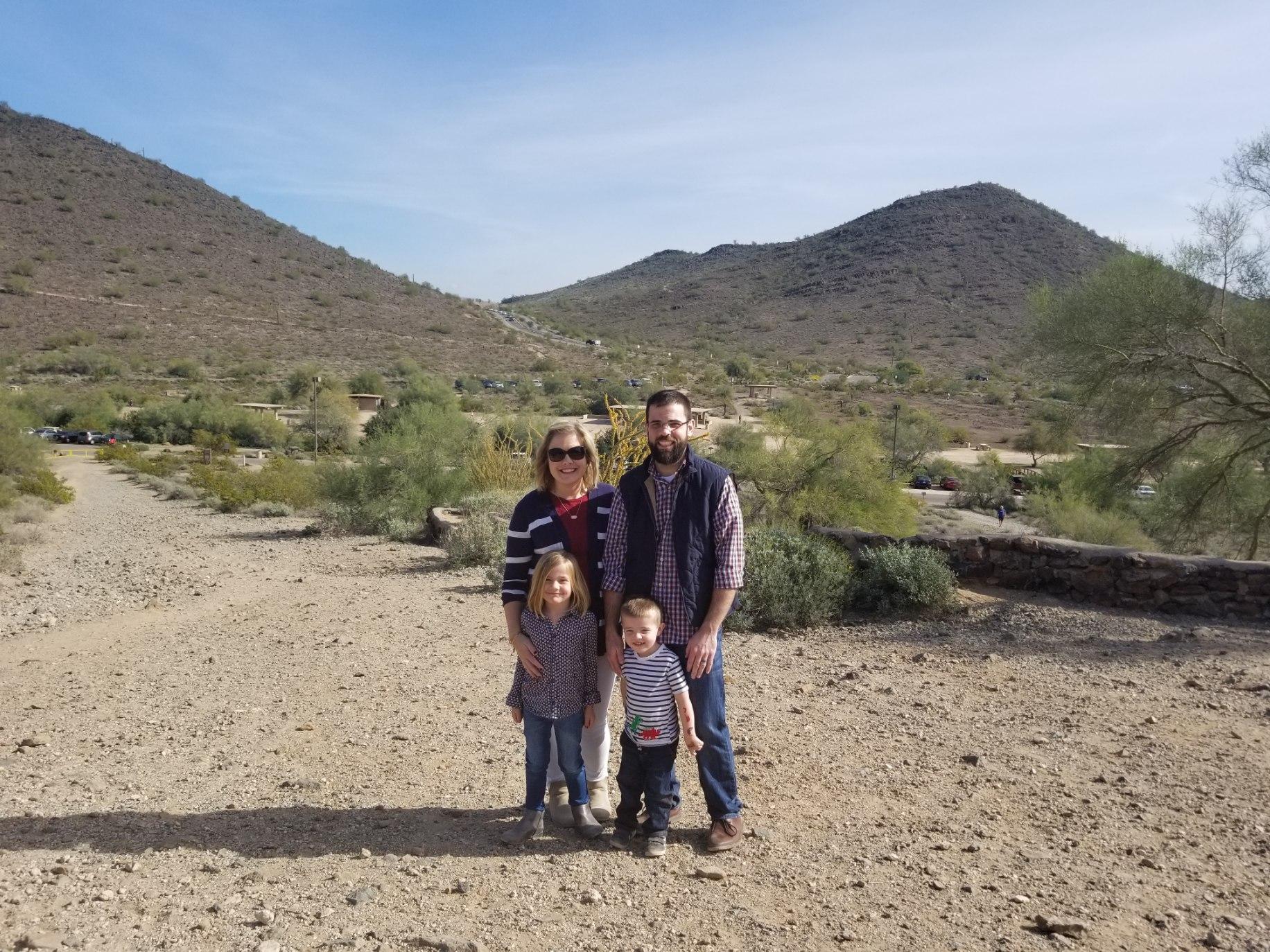 Whew! Remember when I used to blog twice a week? Yea it's been a while. ?
Can you forgive me?
I'm so sorry. I think this 2-3 week blogging hiatus has been the longest ever in 3 + years here at Our Home Made Easy. I promise, I didn't fall off the face of the Earth, but I felt a little overwhelmed with daily life and unfortunately, the words weren't falling out on the page like usual.
What's happened since we last talked?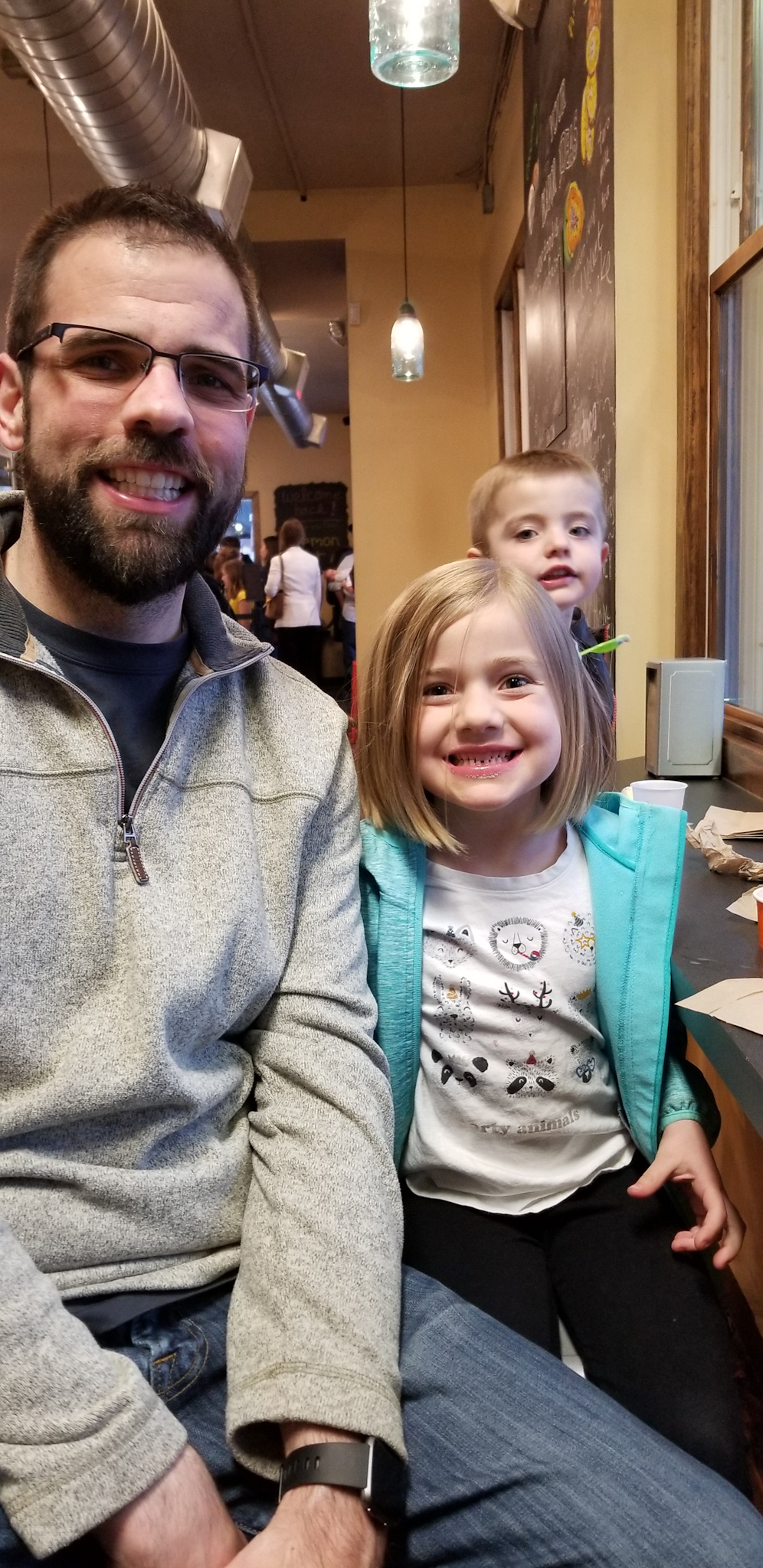 I started a new job and we moved across the country!
I started my new role as a Product Owner for a healthcare tech start-up in Phoenix remotely for 2 weeks in Michigan. The same day, we listed our home in Ann Arbor and spent the next several days out of the house all evening due to showings.
Thankfully we accepted an amazing offer (love that Ann Arbor seller's market) just a few days later. One less thing to stress about.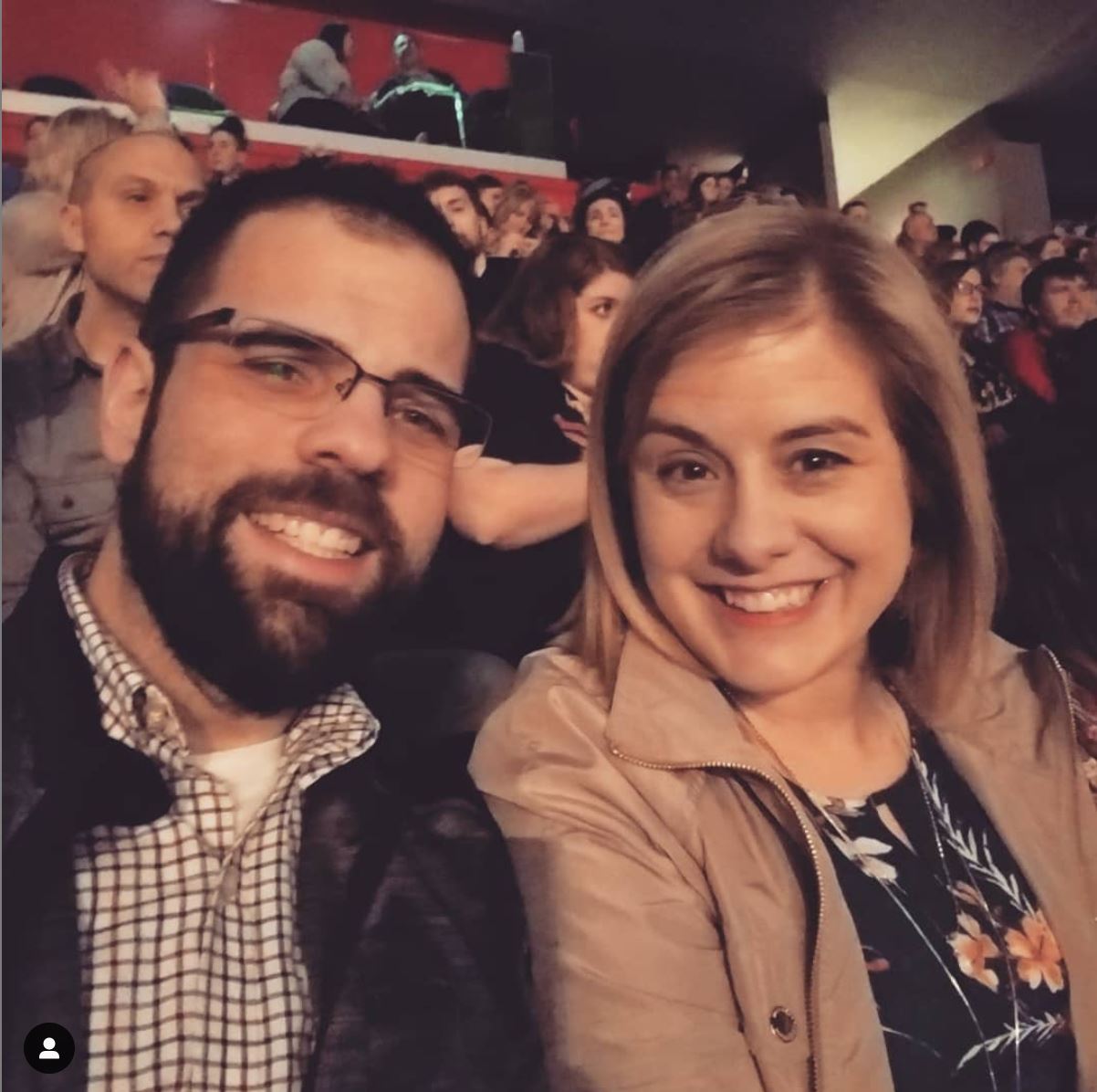 We even snuck in a Mumford & Sons concert for one last date night in downtown Detroit!
Then, Jordan flew to Arizona to start his new role at a new company. That left the kids & I to wrap things back up in Ann Arbor… and still learning my new role at work. In the meantime, I was packing everything the 4 of us needed for 60 days in luggage! Our entire home was due to be packed up and placed in storage until we bought a home and moved into it.
Our relocation package provides us 60 days of housing & temporary storage to give us time to move into our new home after moving out of Ann Arbor. We are thankful that we even have that much time. In those 60 days, our things are packed away safely and we are scheduled to live in a swanky furnished 3 bedroom apartment. It's not a bad deal at all.
So that meant anything the 4 of us needed in the next 2 months, needed to go on the airplane with us. Clothes, lunch boxes, toys, work supplies, blogging stuff, charging cables, and all the extras you don't think about needing. Jordan took 2 checked bags and a packed carry on ahead of time. The rest was up to me.
Before you say– there's always a Target nearby… I completely understand. However, there are still things I didn't want to buy duplicates of for such a short time.
The Move Day
On Monday, 2 weeks ago, the movers showed up to pack up our entire home. And they did it in just one day! By the end of the day, we only had my makeshift desk and beds put together.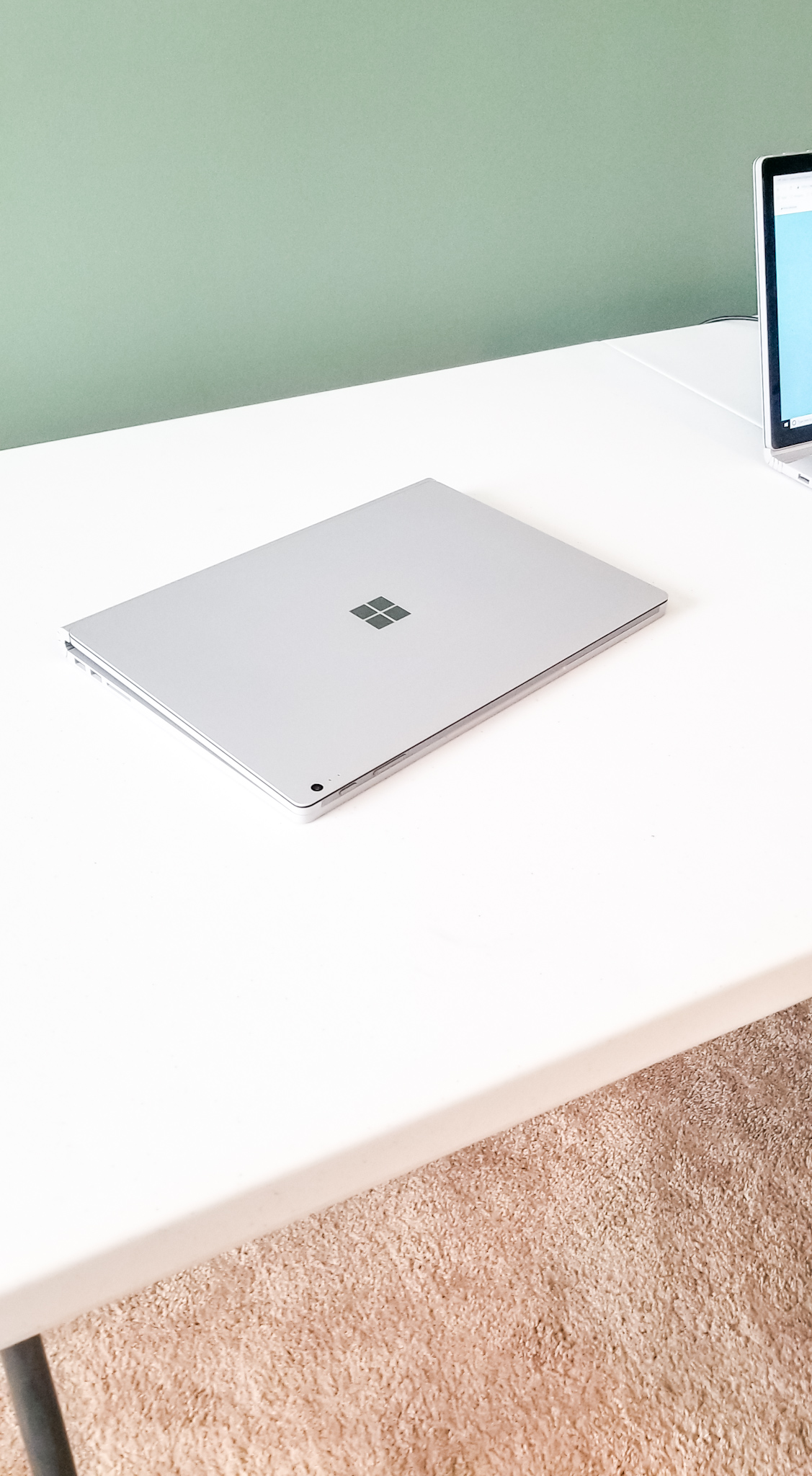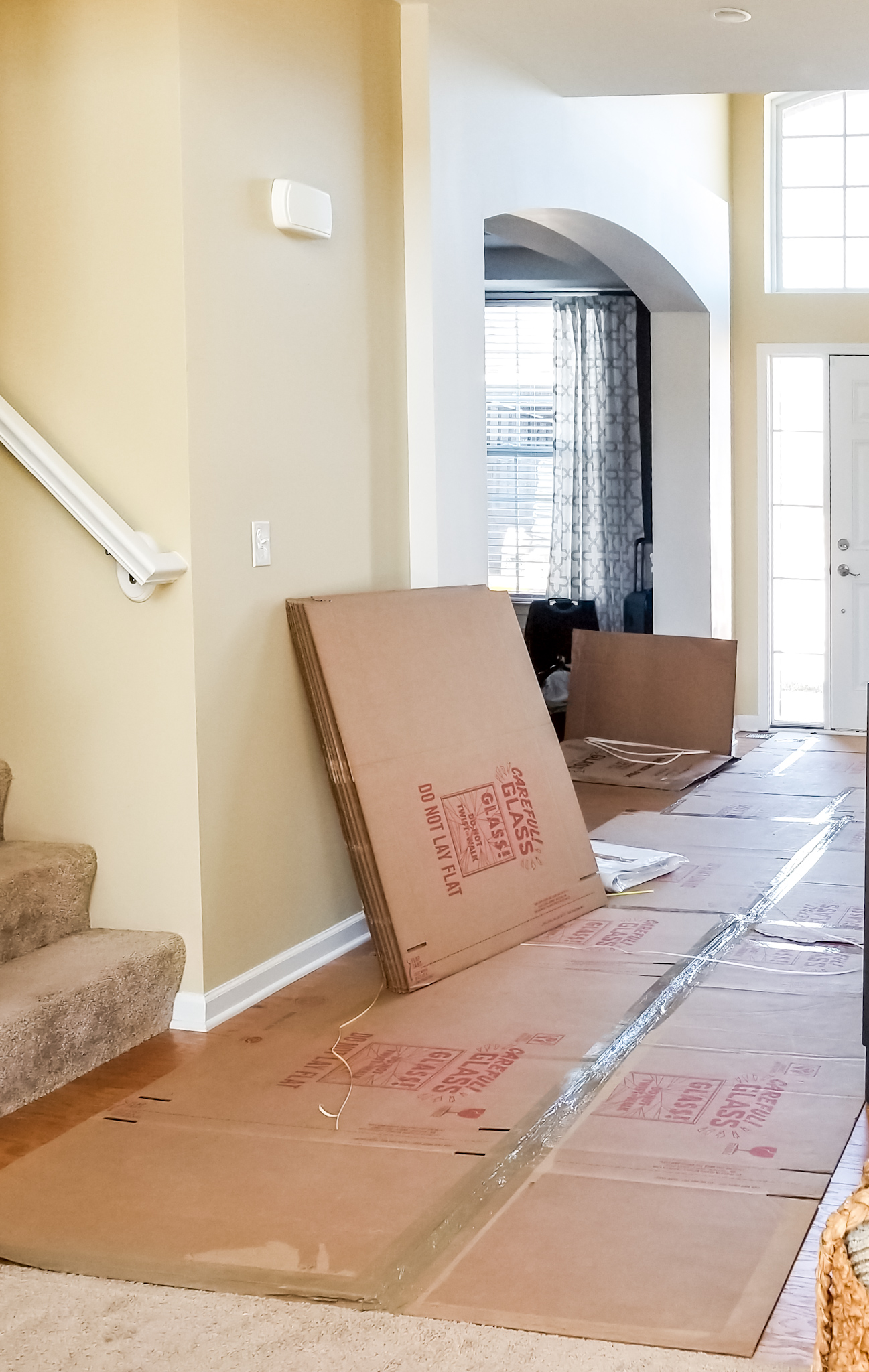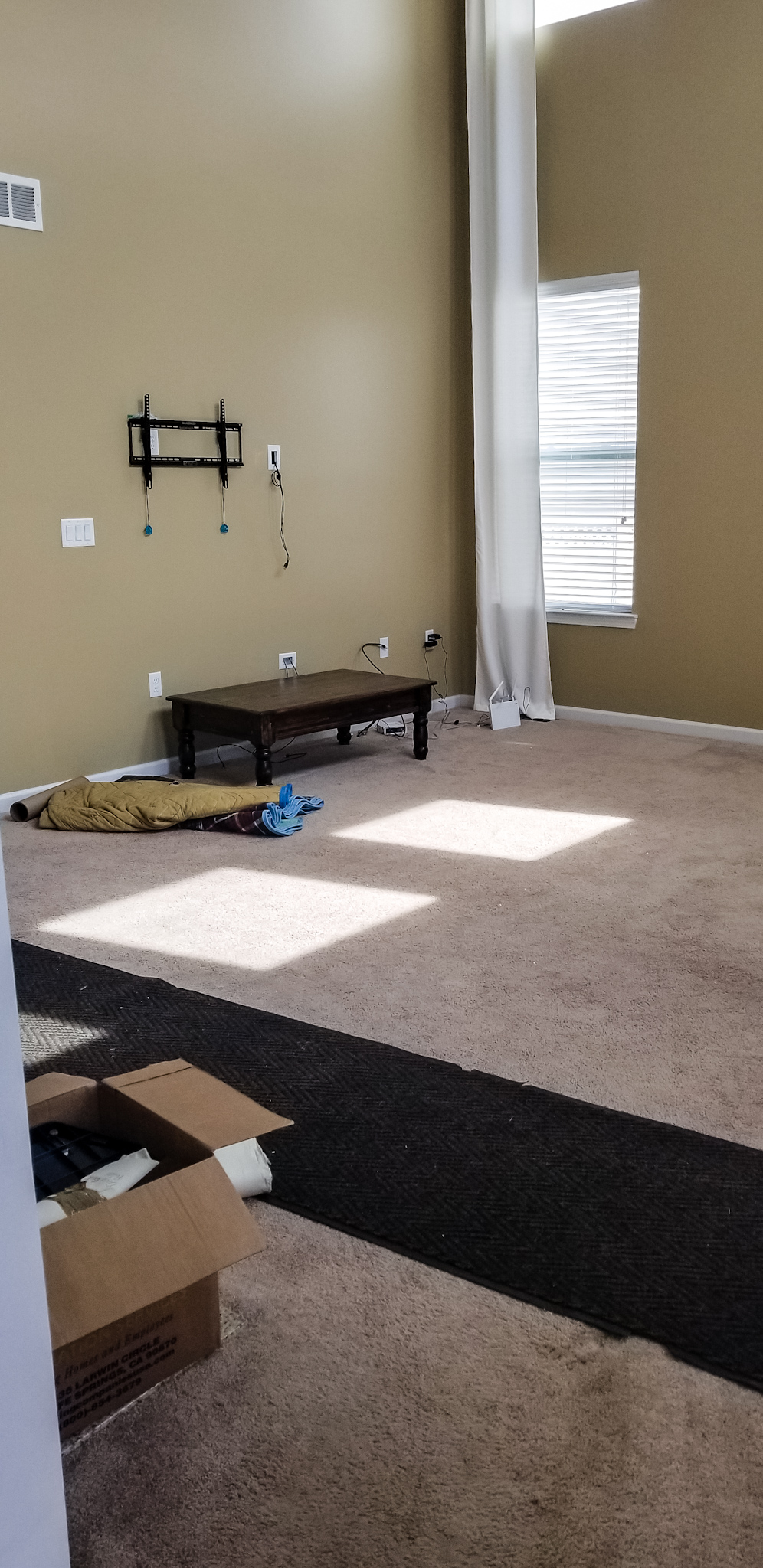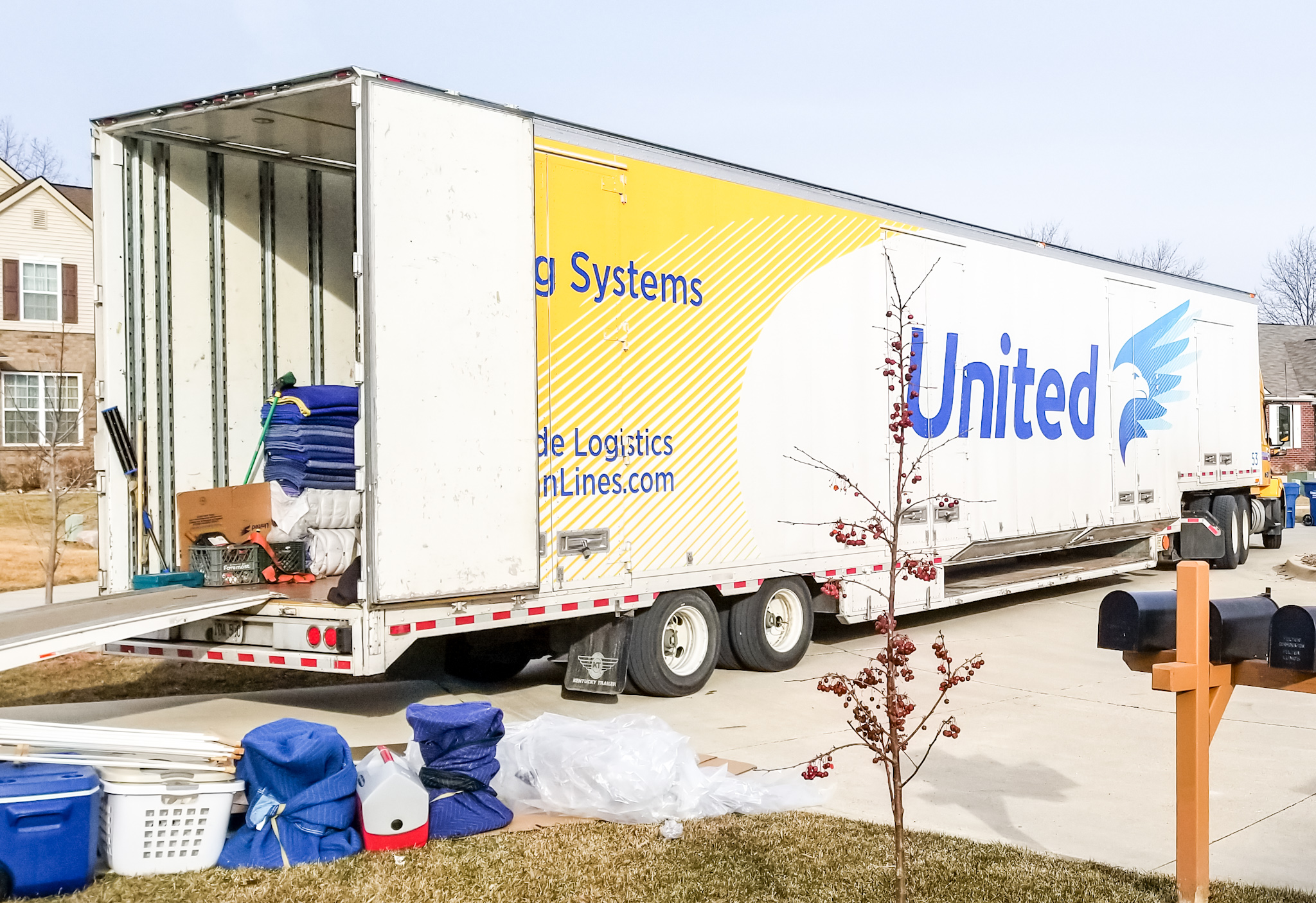 Then on Tuesday, they loaded up everything and cleared out the house. I finished a conference call, packed up the wi-fi router in my carry on (yes, seriously), and we left Ann Arbor.
The kids & I spent Tuesday night at a hotel near the Detroit Airport. Our flight wasn't until Wednesday at noon so thankfully, we didn't have to rush through the morning.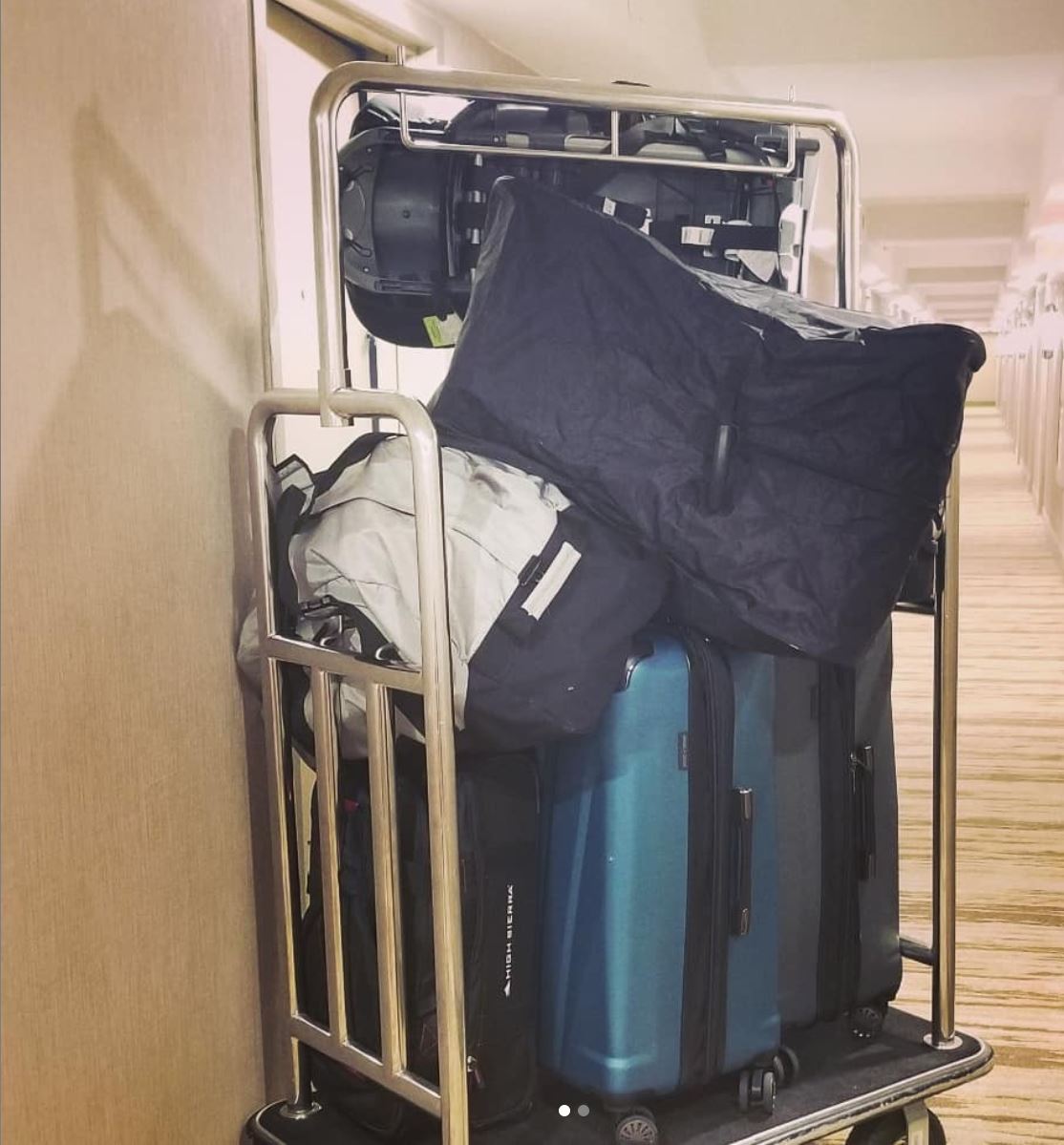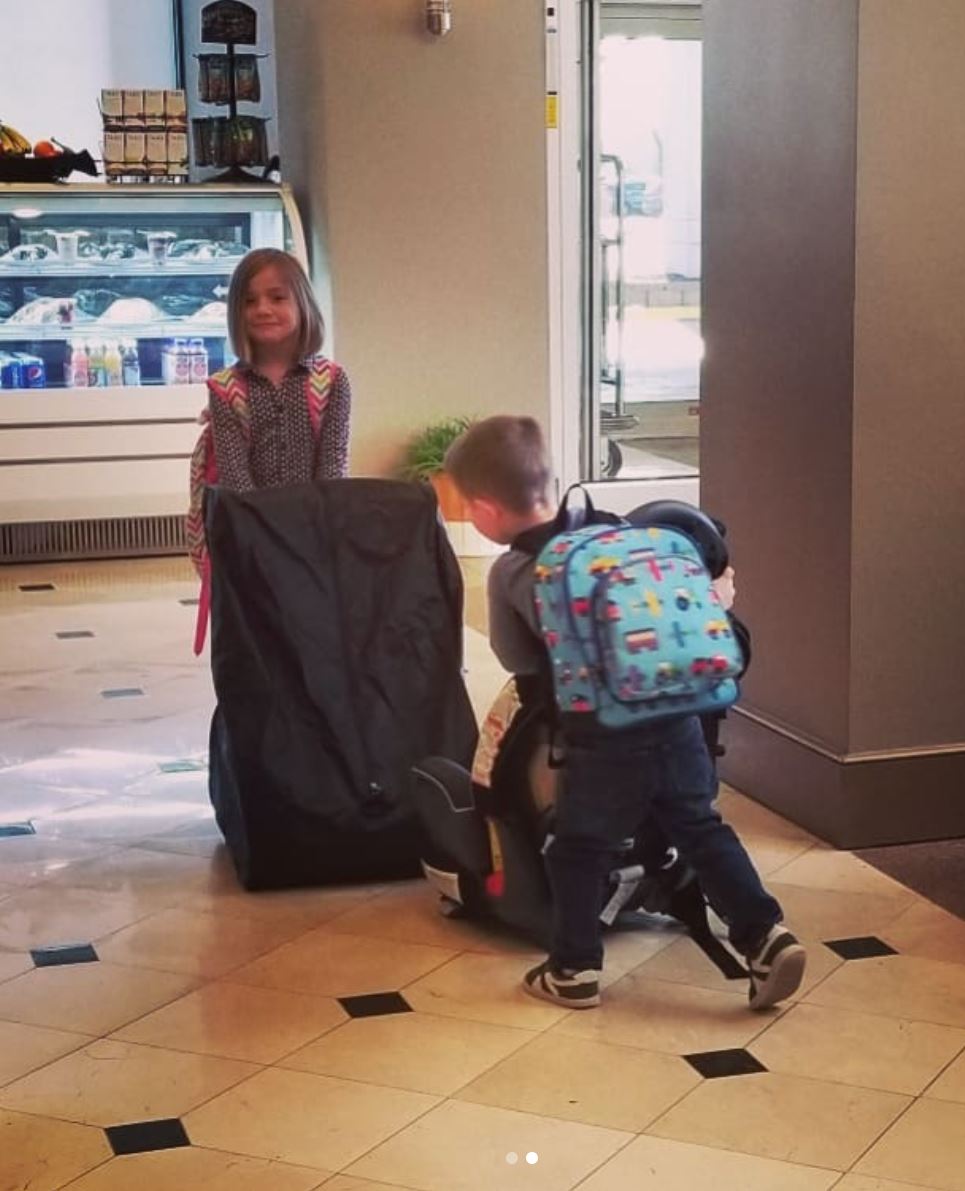 Then… the luggage debacle of one mom, 2 kids, carry-ons, 4 checked bags, and 2 car seats. I planned on being dropped off at curbside departures. Which didn't seem like a big deal with all the luggage since I planned on checking curbside.
Big mistake on my part!
Unfortunately, since we were coming from a hotel, they can only drop-off at shuttle arrival stations. Nowhere near departures in the airport terminals. Thankfully, Detroit Airport sent someone to help me and it all worked out really well.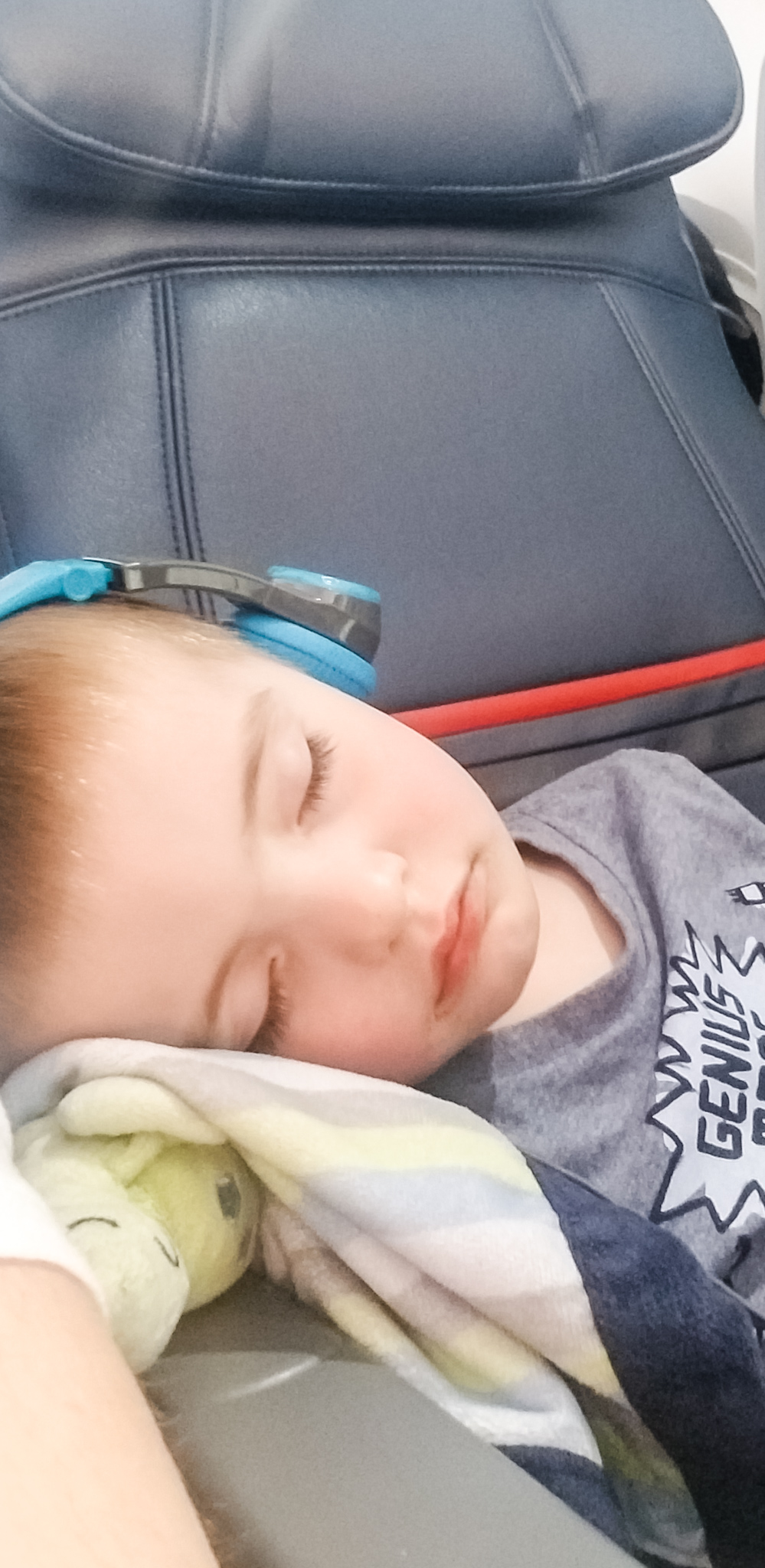 The best part about the trip? Being reunited with Jordan!
Our New Home
Since we arrived in Phoenix, we spent our first weekend officially meeting our new realtor and scheduled to see a few houses. Thankfully, we found a great home right away and it just went on the market that morning! We were the first showing and placed an offer immediately.
3 days in Phoenix and we were already under contract. Woot woot! One more stressful thing off our plate.
I cannot wait to share our new home with you. In true Midwestern fashion, I'm excited to say that it has a POOL and amazing back yard. #summerLife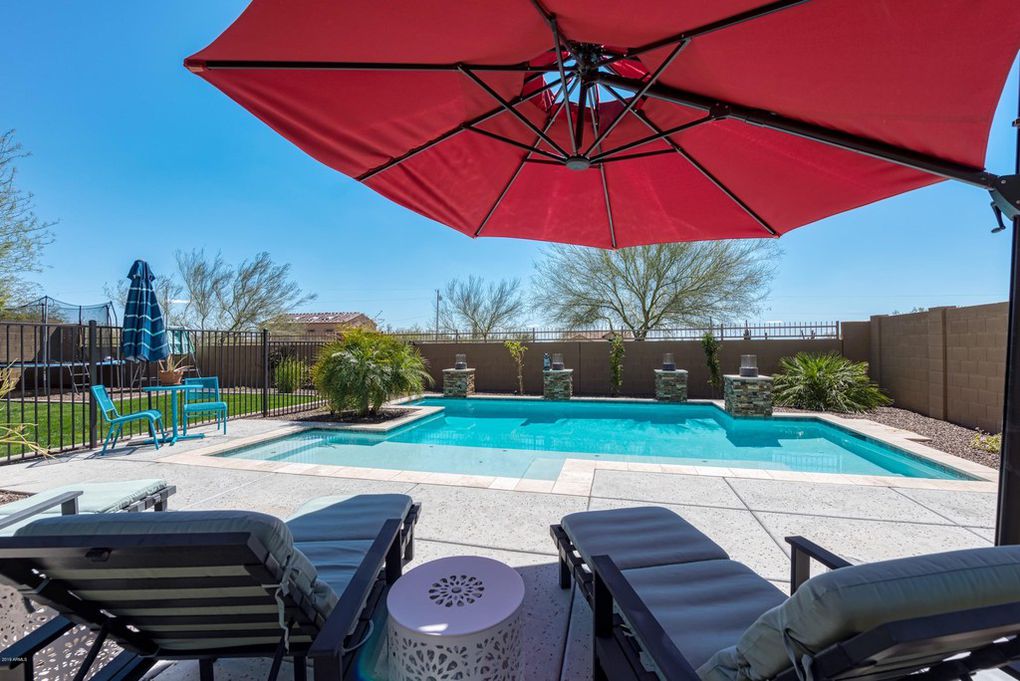 I don't want to share any photos just yet since it's not ours, but we have been through inspection & appraisal and have a firm close date. We are crossing our fingers that everything else flows smoothly!
But back to our first weekend in Phoenix…
On Sunday, we received the keys to our temporary furnished apartment, and 'moved' in. We are in North Scottsdale's Kierland Commons neighborhood which is super duper fancy. We are enjoying living where we can walk everywhere and keep reminding the kids that soon, the suburbs will be coming! The apartment will be home for 60 days until we close after the end of the school year. We will cut it close on our limited days in storage and temporary living, but really it made the most sense to wait to move in until early June.
Then, last Monday, the kids & I started our first days at our new schools & work! Each morning the kids have run into school excited and that's made the transition easier. We had a wonderful Kindergarten teacher in Ann Arbor and a great nanny we left behind. Switching schools and into daycare for Owen left us nervous.
While this entire experience has been non-stop since we announced our move, it has left me struggling to keep up in daily life.
And where did that leave me?
Feeling exhausted. Struggling through a flare-up of seasonal allergies. Spending several minutes each night lying next to each toddler until they were sleepy. [Something I've never done before]
I was falling asleep at 8PM each night because I felt like I had nothing left in the tank. And for that, no words to write. Each night I planned to blog, share projects, and recipes with you! But the words & energy just haven't been there.
Please forgive me.
In the middle of these past few weeks, I lived in the moment, staying afloat rather than taking on more than I could handle.
And really, nothing bad happened over here at Our Home Made Easy. You didn't miss a post and I wasn't stressing myself out in the evening. Facebook & Pinterest have pushed on since I had a little extra help this month with things.
And that's okay.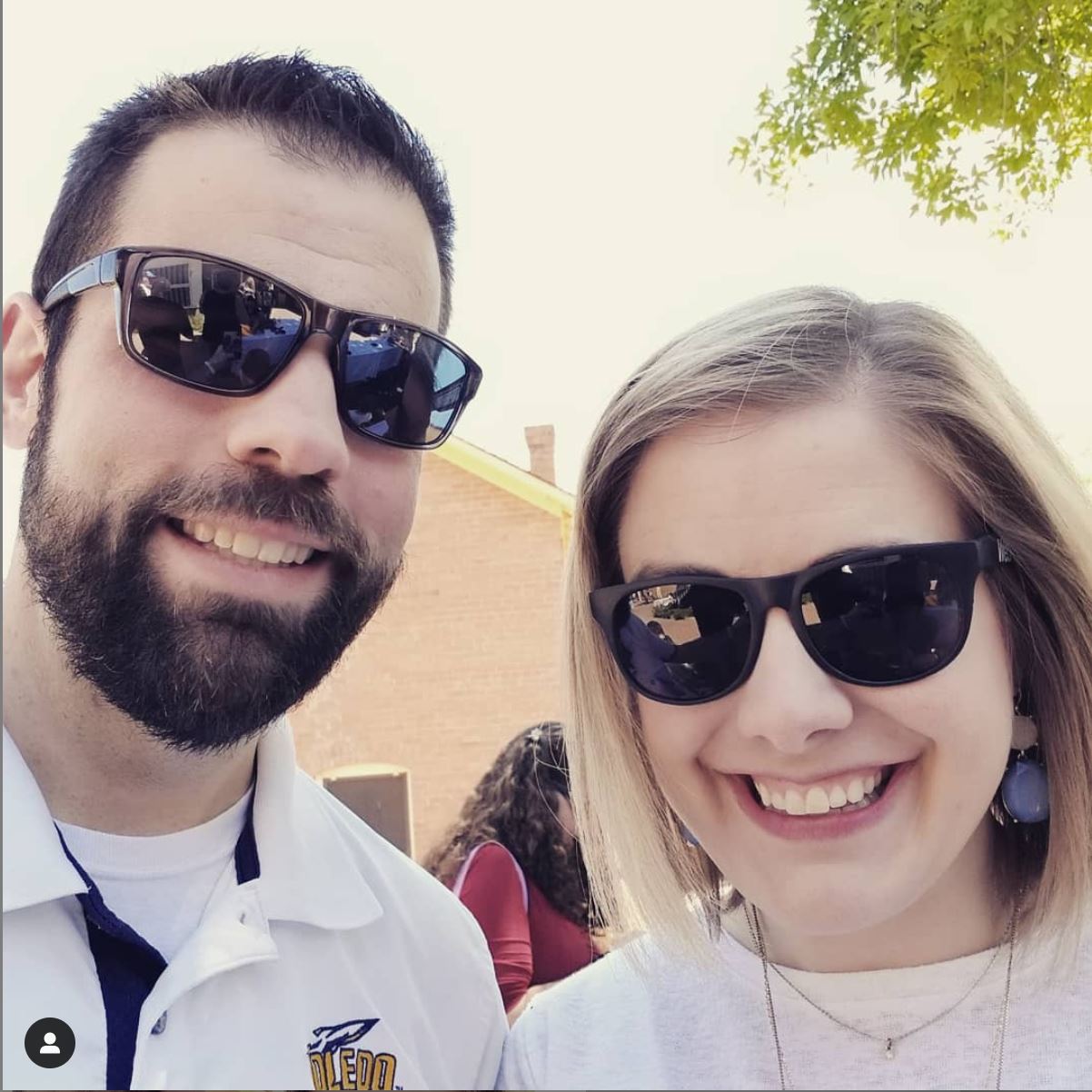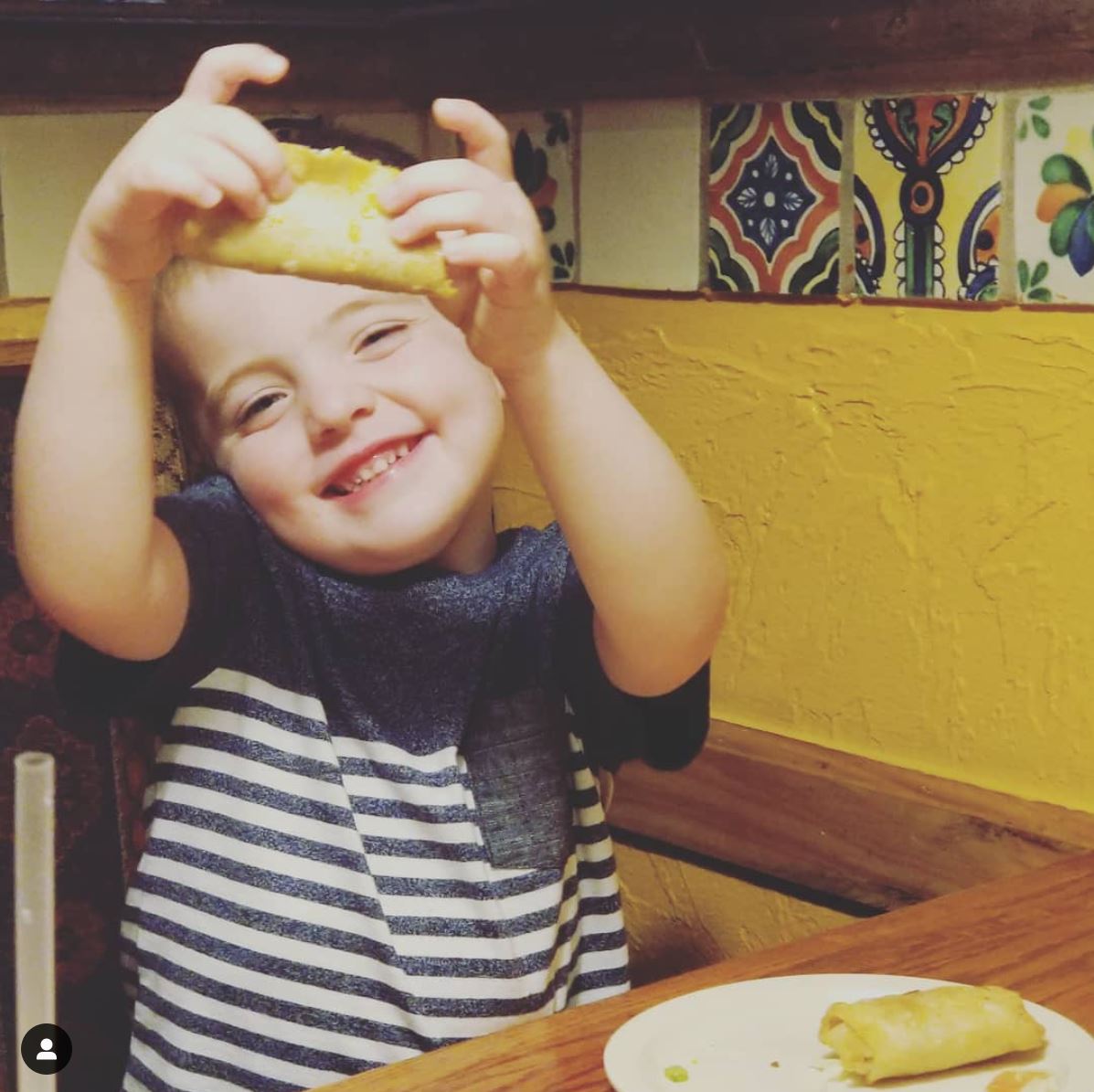 We are slowly getting back into our groove. We spent this weekend at a work event enjoyed a popular Phoenix food truck and were able to tour the Arizona Science Center!
Now that we've survived the past few weeks, I feel less overwhelmed. While I feel super bad about not blogging because I like to stay consistent with you, admittedly, a little break was what I needed. And I don't feel bad for stepping back and knowing that I couldn't do it all during this big transition.
Here is to starting a new week, finding our new routine, and getting back into the swing of things! Can't wait to share more with you soon, my friends. I missed you!