Fusion Mineral Paint: Is it Worth Your Money and Time?
Fusion Mineral Paint seems to be exploding over the internet. Like one big plume of mineral color (and a pretty plume at that). What is the hype about one little container of paint? Is it worth it? And which Fusion Mineral Paint colors should I choose?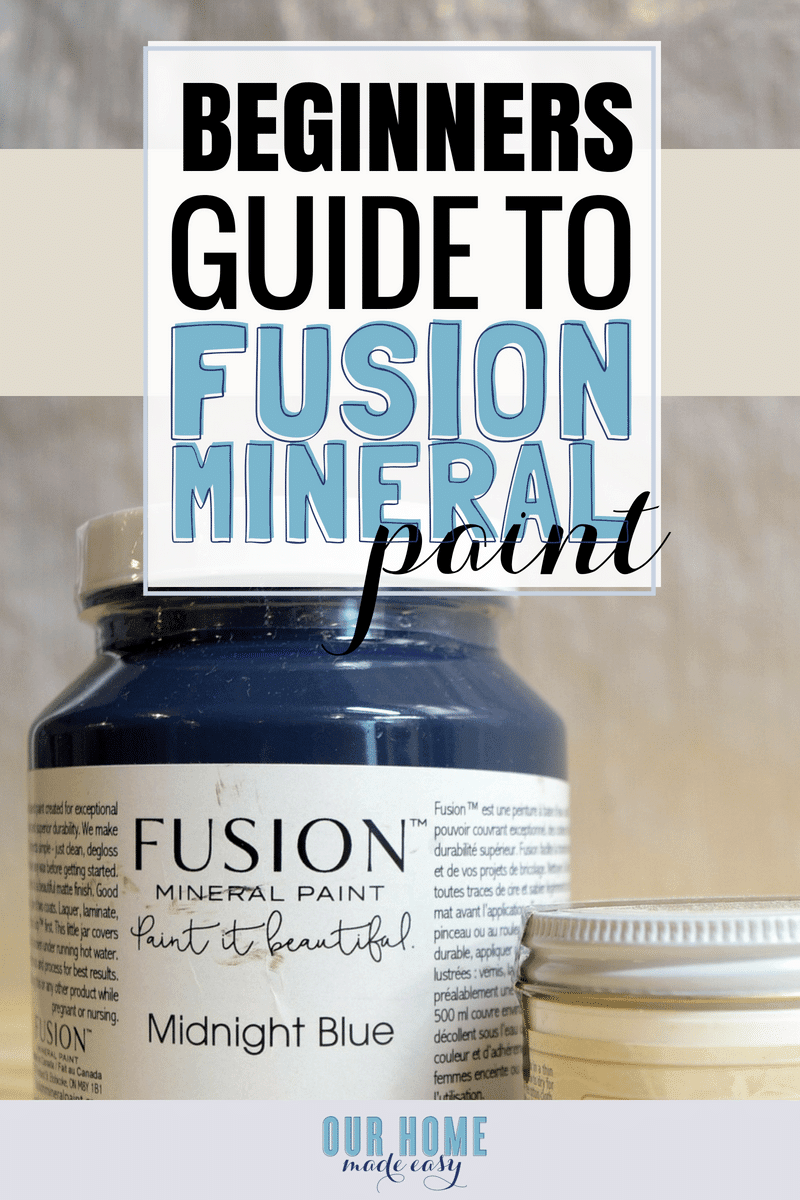 (This post contains affiliate links. If you shop from my blog, I may be compensated for clicks or purchases that you make. Read my disclaimer page for more information.)
Dear mama– we are too busy to explore and experiment with paints. So you can imagine the surprise to Jordan when I said "I bought a paint that I'm seeing everywhere. I want to give it a try… on the biggest piece of furniture we own. 😉 "
To manage your expectations of my painting expertise, I'm a complete, impatient novice. Utter beginner. Big ambitions, little effort over here in Michigan.
Heavy on the impatient and light on experience. Hey– that's why I have Jordan around here. 😉
My First Experience with Fusion Mineral Paint
Fusion Mineral Paint is based out of Canada. They have a retailer about 30 miles away from my work (60 miles from home). To save time, I purchased the Fusion Mineral Paint in Midnight Blue on Amazon.
According to Fusion's website, their paint is zero VOC, which means I could paint in our basement in the wintertime! A total score for this cabin-fever stricken Michigander.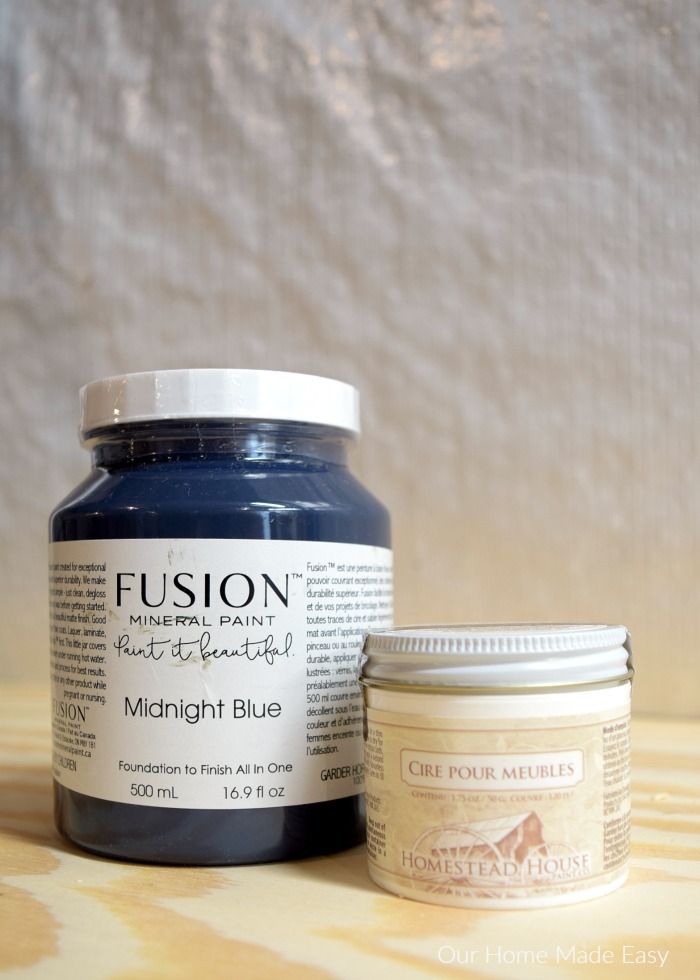 Do you need to prep your furniture?
Fusion has a few videos on their website showing how various materials 'take' their paint. I was really impressed with the ability to skip prepping. The impatience in me loved that idea!
However… Jordan was leery about applying paint to the wax on our red buffet. You know, he was probably right. It was my fault for covering the 1970's varnish with red latex paint and then wax.
We prepped the furniture by removing ALL waxes, paint, and varnish. I feel confident that if this was a non-wax covered piece, it would've been fine.
[See the steps to remove paint from any wood furniture here]
Want a free shopping list for your own furniture refinishing project?
or click the image below!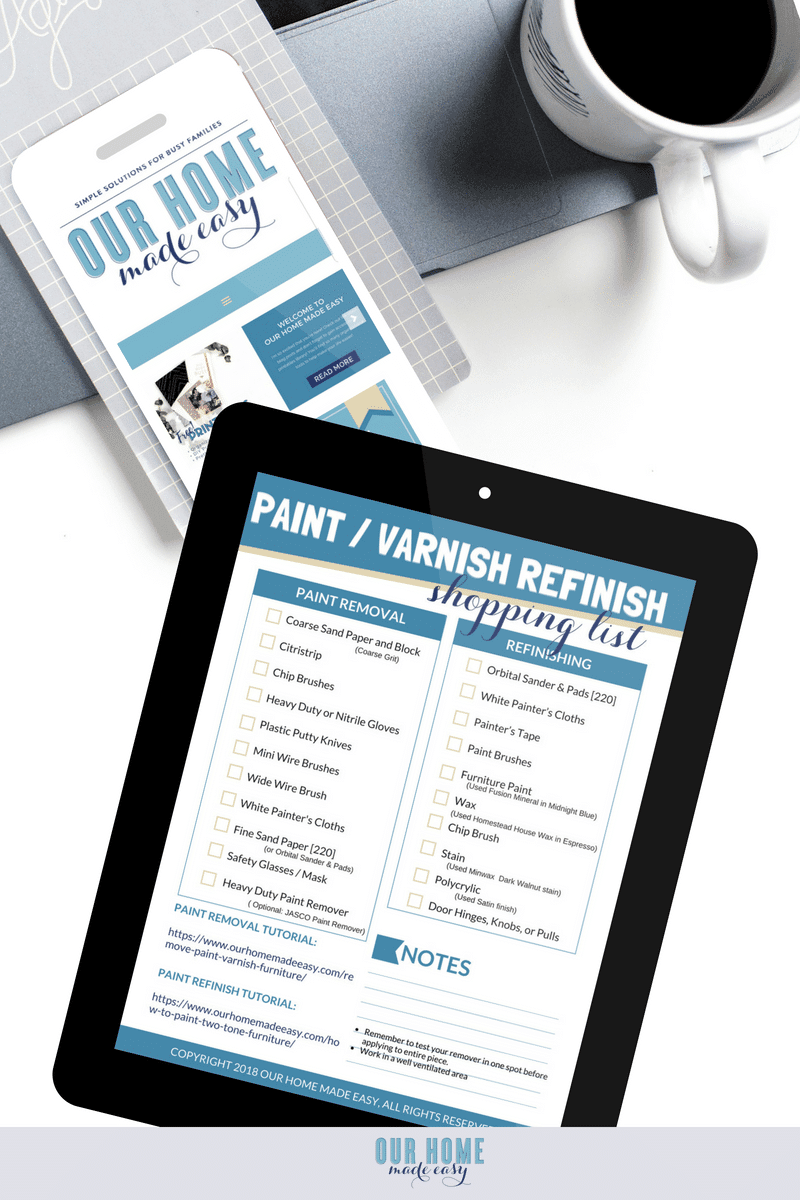 How many jars of paint will I need?
So I was nervous about this, too. The jars of Fusion Mineral Paint aren't large and since I ordered them online, I was worried that I would have my project half done and need more paint.
That wasn't the case.
Each jar will cover 2-3 dressers! I was really impressed to see this. I used one jar of paint to cover the buffet. With my leftovers, I painted the insides of the cabinets to cover the bright red.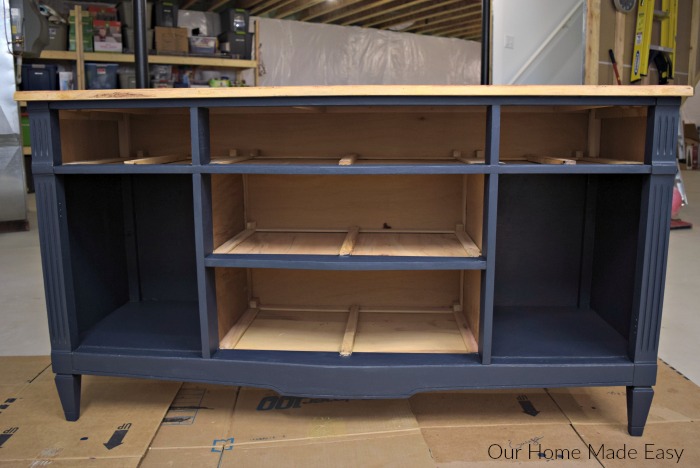 Will I need to plan on waiting for 2 coats?
I didn't! One coat of the Midnight Blue was perfect. It's described as being self-leveling, so this painting novice was actually pretty proud of her work. If you love neutral,s you'll love this side by side comparison of 11 Fusion Mineral Paint colors!
If I can do it, you can rock it during nap-time, too.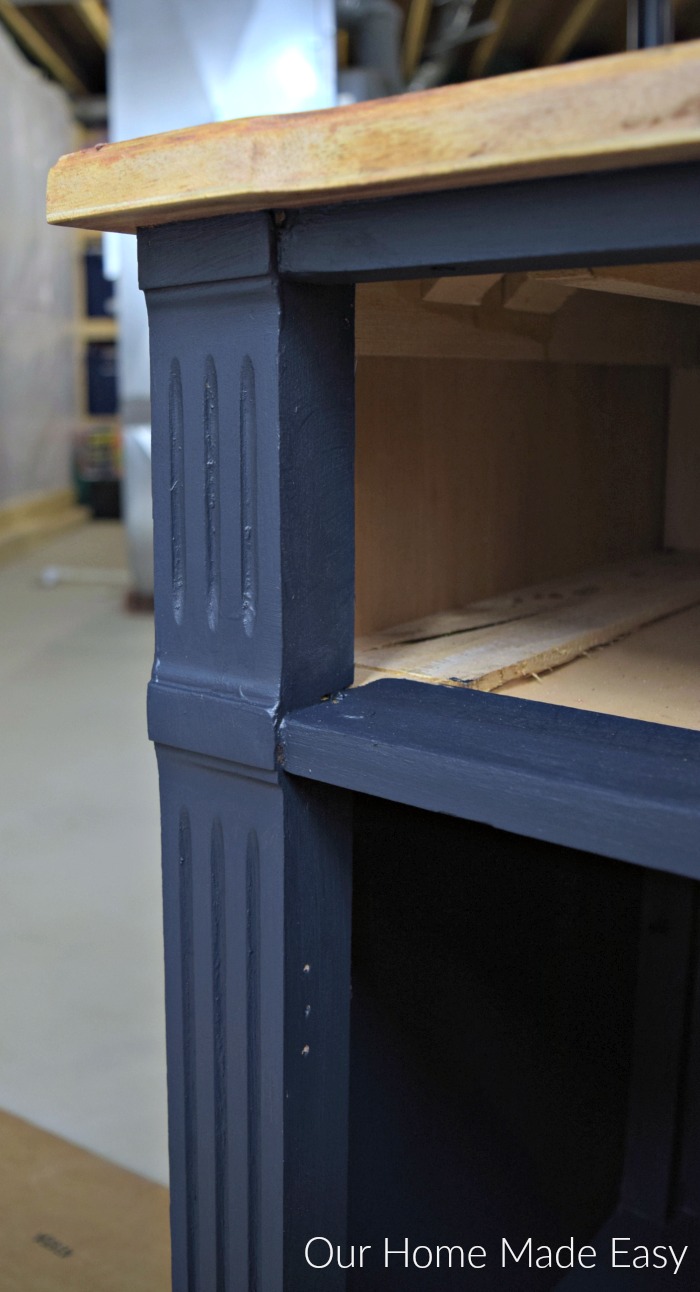 How do I finish the paint?
While I was shopping, I picked up some Antiquing Wax in Espresso that I fell in love with from a project Lauren at Bless'er House completed a few months ago.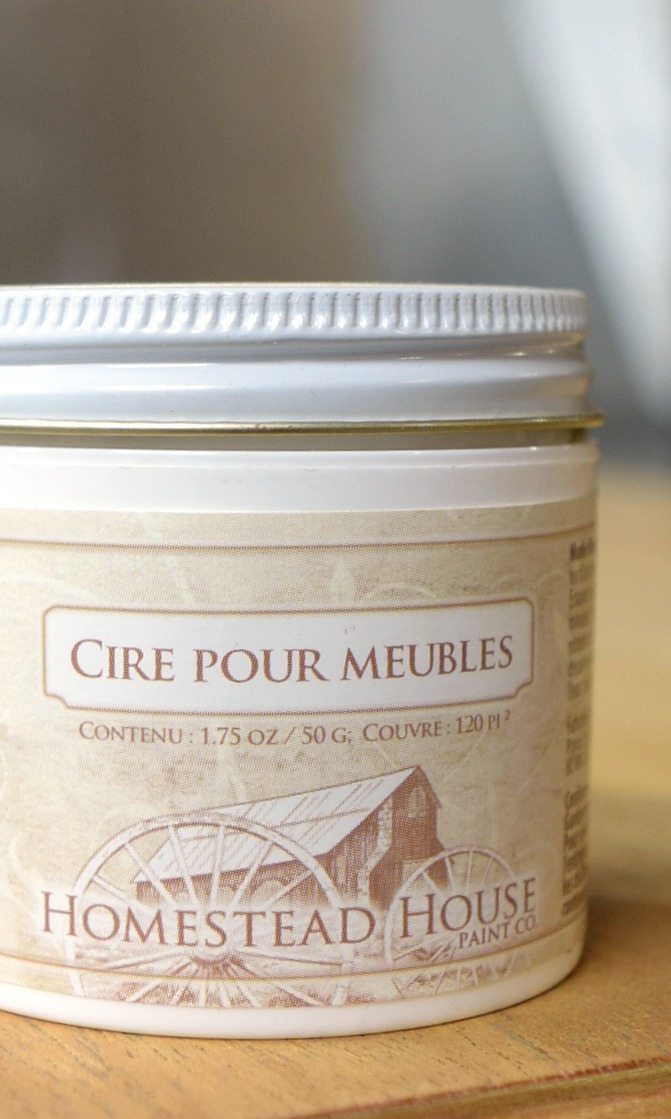 Note: The finishing wax is not required by Fusion. I simply wanted to add some depth to my buffet.
If you decide to add the wax depth, use a chip brush to apply the wax, wait a few minutes and wipe it off.
I didn't see a huge contrast between the wax and the paint because it was already so dark. If I had known this, I probably would've saved myself 30 minutes and skipped the wax part.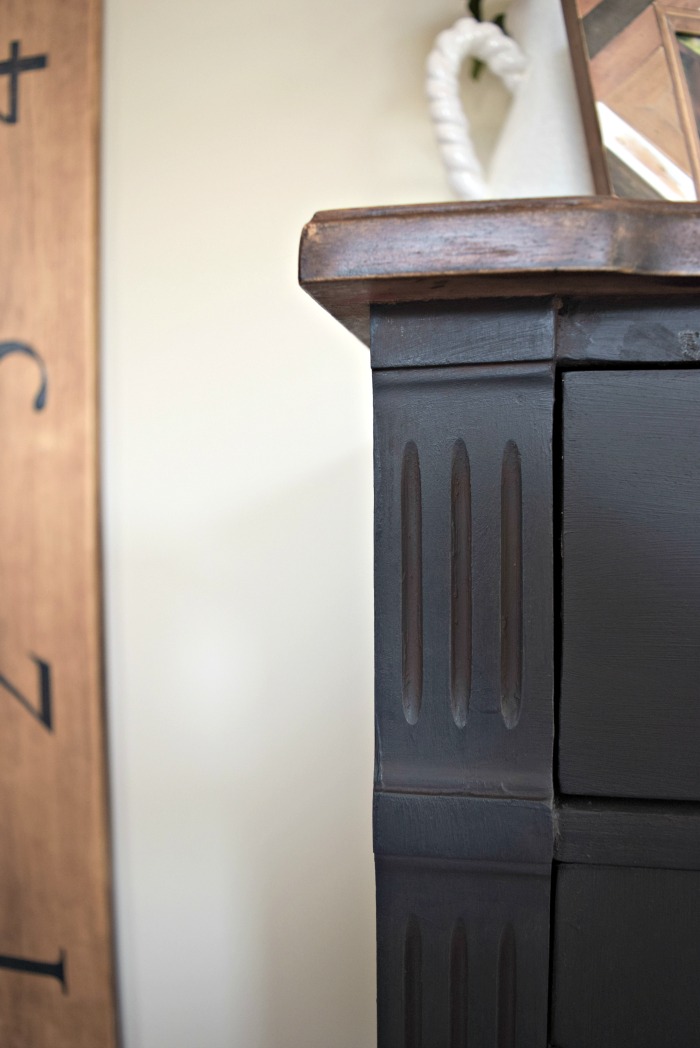 I will buy the espresso wax again for lighter colored paint.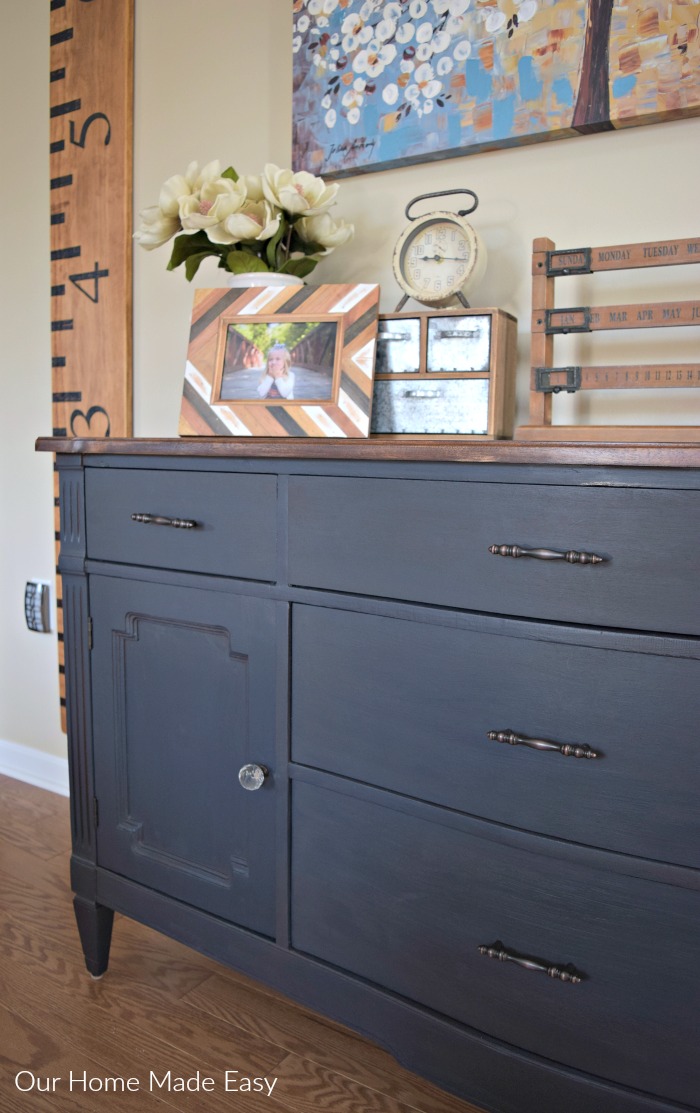 Is Fusion Mineral Paint worth it?
If you want to easily paint over furniture, I'd happily recommend Fusion Mineral Paint. While I pre-sanded my furniture, it definitely wasn't necessary! The color turned out beautifully and the effort was worth the time. I'm already thinking of my next Fusion colored project!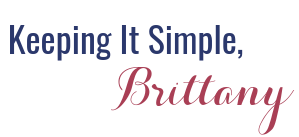 PIN FOR LATER: