Lately we've been updating our lighting around the house. We did our hearth room lighting and then changed out a few hallway fixtures and turned them into recessed lights. In addition to those projects, we also changed out our two story foyer lighting, retrofitted four more recessed lights, and installed a ceiling fan in our family room! Whew. It was an expensive month. While lighting is a great way to change up décor, it is definitely not cheap! So while I'm over here showing you my latest love (and a major change for us), I also gathered up my favorite chandeliers for less than $150 (yes, that is right). Why? Because you deserve a lighting refresh, but without feeling all uber mom guilty. << I'm with you.
This post contains affiliate links. If you shop from my blog, I may be compensated for clicks or purchases that you make. Thank you for supporting 'Our Home Made Easy!' Read my disclaimer page for more information.
We saved lots of money by installing the light fixtures ourselves. If you don't feel comfortable messing with electricity, definitely consult a professional. Luckily for us, Jordan likes a good challenge (and opportunity to learn) and installed all of this himself. Hint: It all begins with turning off the electrical power of the light. And its always the power the modem is hooked up to. 😉
So here is our before fixture. Lovingly installed by our home builder. I entertained the idea of removing the fixture, spray painting it some sort of hammered oil rubbed bronze and reinstalling it. But the light cover still wouldn't have fit our style.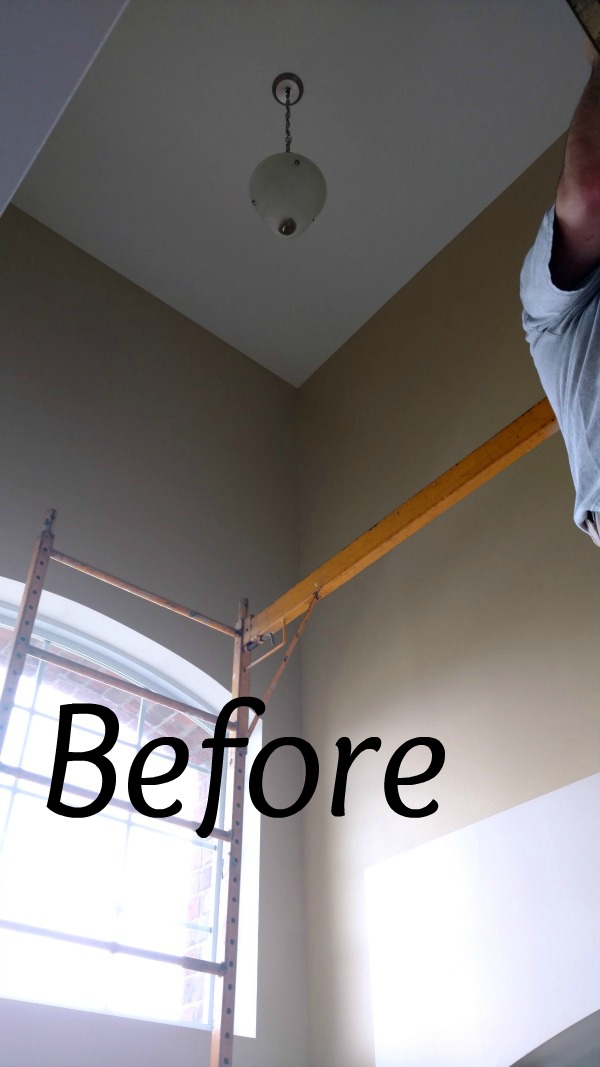 We found this light at World Market and I quickly fell in love. It was a bit more expensive than the Lowe's counterpart, but it seemed much more 'cozy' and our style.
And now the After! Jordan rented scaffolding to access the ceiling in the two story areas.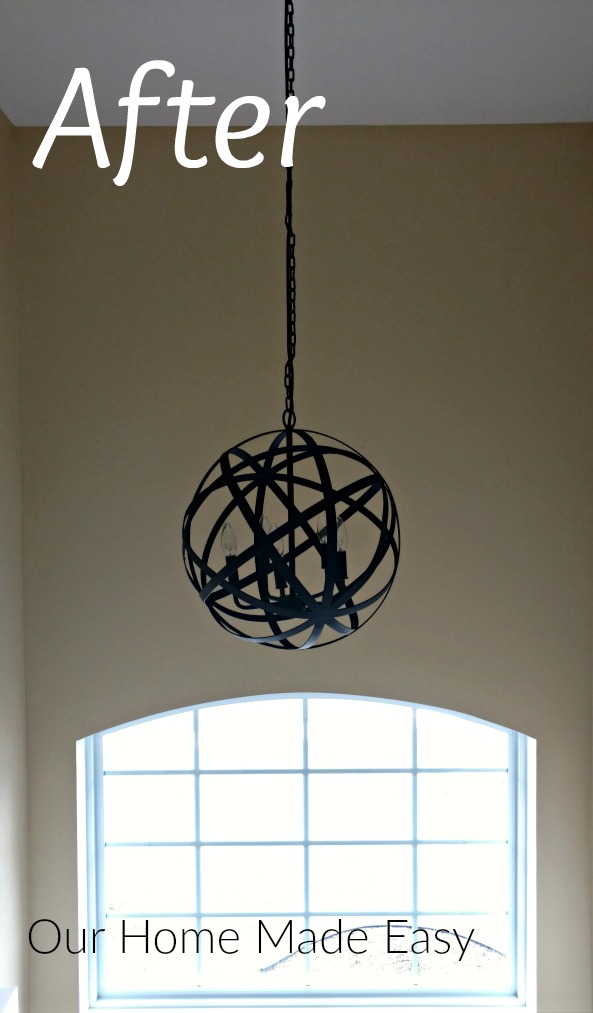 I'm absolutely in love. Here is another shot at night where it's glowing. It gives a really nice homey feel when you are standing underneath of it. When you're driving up to the house it lights up the entry well enough to be welcoming, but not so much that it looks likes a runaway. 😉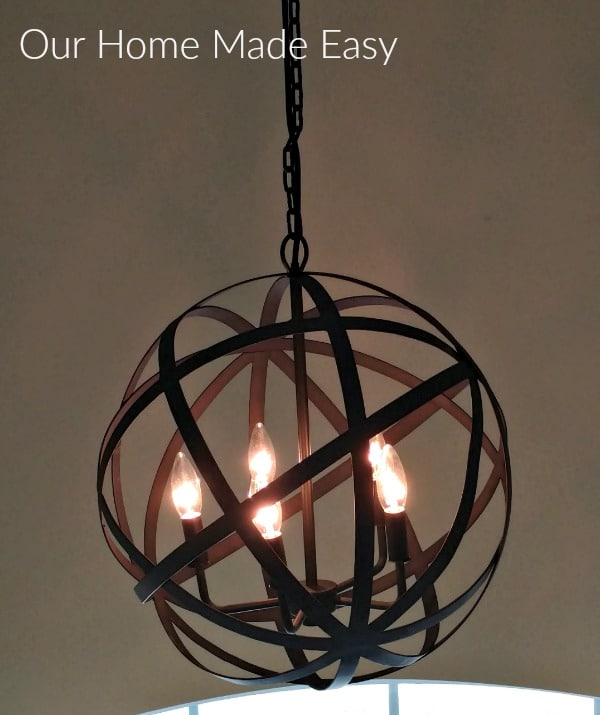 While I am over here enjoying our new light, check out my favorite chandeliers for less than $150! I found 20 more chandeliers that would be perfect in an entry way for those who love all things farmhouse, shanty, and transitional design!
Which would you install in your home? I'm considering another one for our dining room (it's on the wish list)!
20+ Budget Chandeliers for under $150
click on each photo for additional information
Which is your favorite? Let me know in the comments!