15 Minute Baked Tortilla Strips Recipe
Make your own yummy baked tortilla strips in about 15 minutes! Not only do they taste AMAZING, but they are even healthier homemade!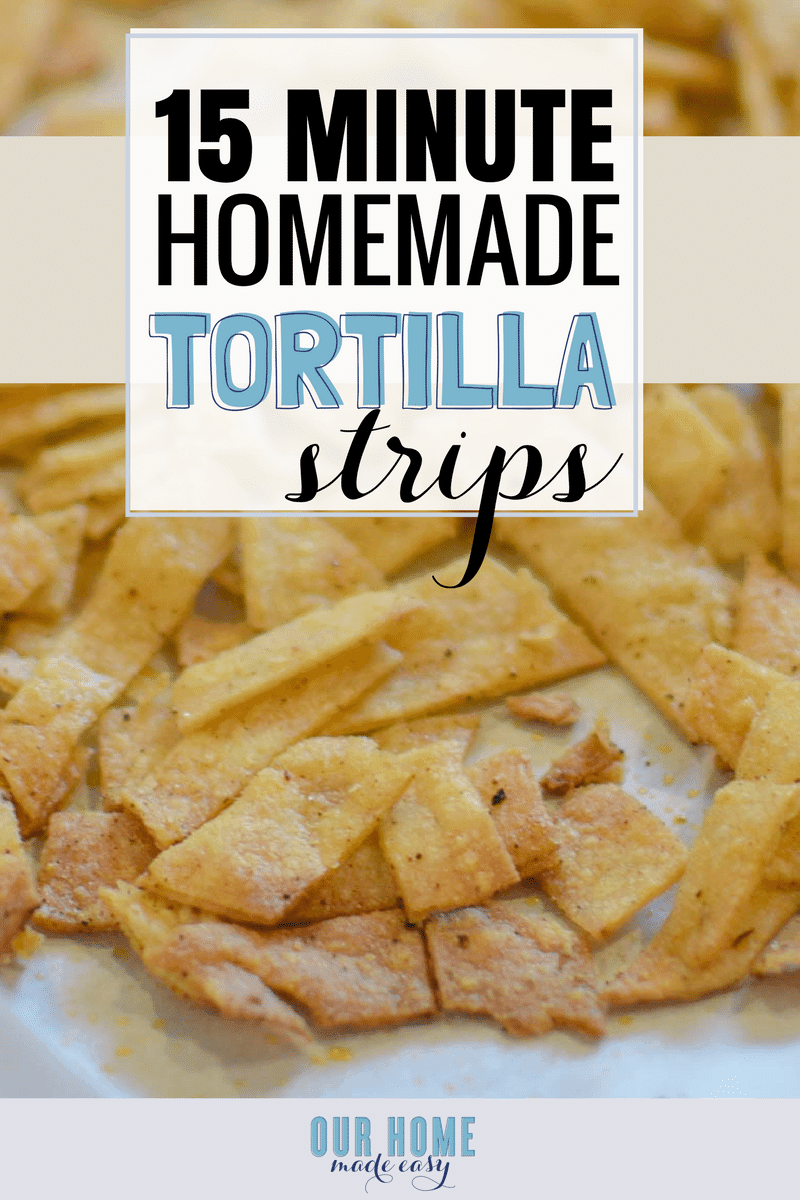 If there is anything I can guarantee, it's that our family always makes a point to have tacos for dinner two or three times a month. Whether it's the 2 ingredient chicken tacos, pork & black bean enchilada tacos, or plain ground beef, you can bet there will be an upcoming Taco Tuesday in the Wise house!
Last week we had our usual taco night and instead of regular tacos, I whipped up some guacamole, and made a really fun taco salad.
I usually start with some bagged romaine hearts, and then begin piling up the toppings…..
Romaine Hearts
Ground Beef / Shredded Chicken
Freshly Grated Cheese
Tomatoes
Guacamole
Sour Cream
Jalepenos / Black Olives (Completely optional)
Crunchy Tortilla Strips
15 Minute Baked Tortilla Strips
One of the best parts of the salad is having that crunch. 🙂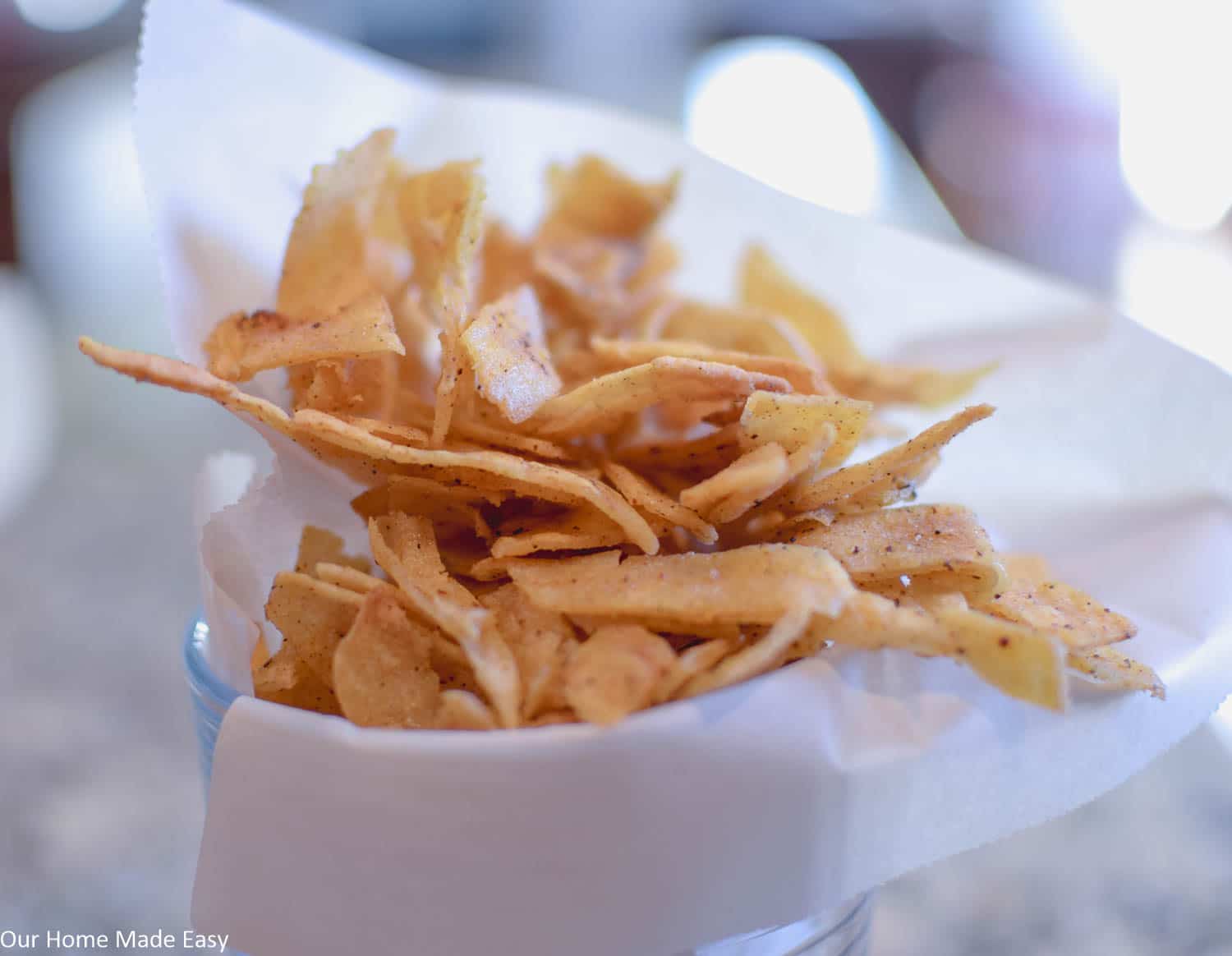 When I was prepping the salad I realized that I didn't have any pre-bagged red & blue strips. While I could've used an open bag of tortilla chips, I thought I could use up some leftover corn tortillas we had in the pantry (I told you we eat ALOT of tacos).
So I took out the leftover tortillas and started slicing them up with a pizza wheel.
Tip: You can cut 2 tortillas at once with the pizza wheel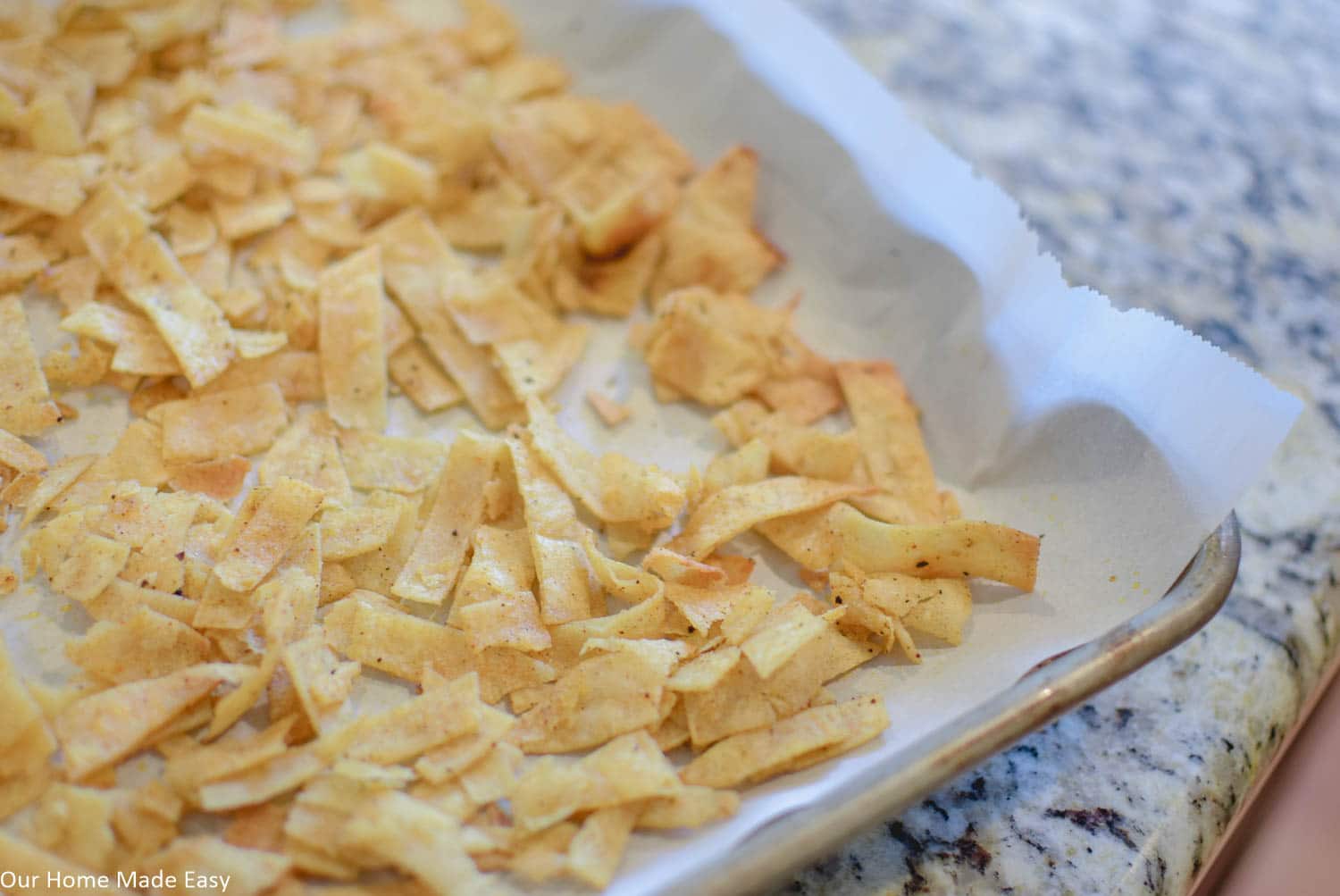 I preheated the oven, and tossed the strips with some oil, chili pepper and seasoned salt.
The result?
Amazing! I've already told Jordan that I'm not buying the bagged strips ever again. 🙂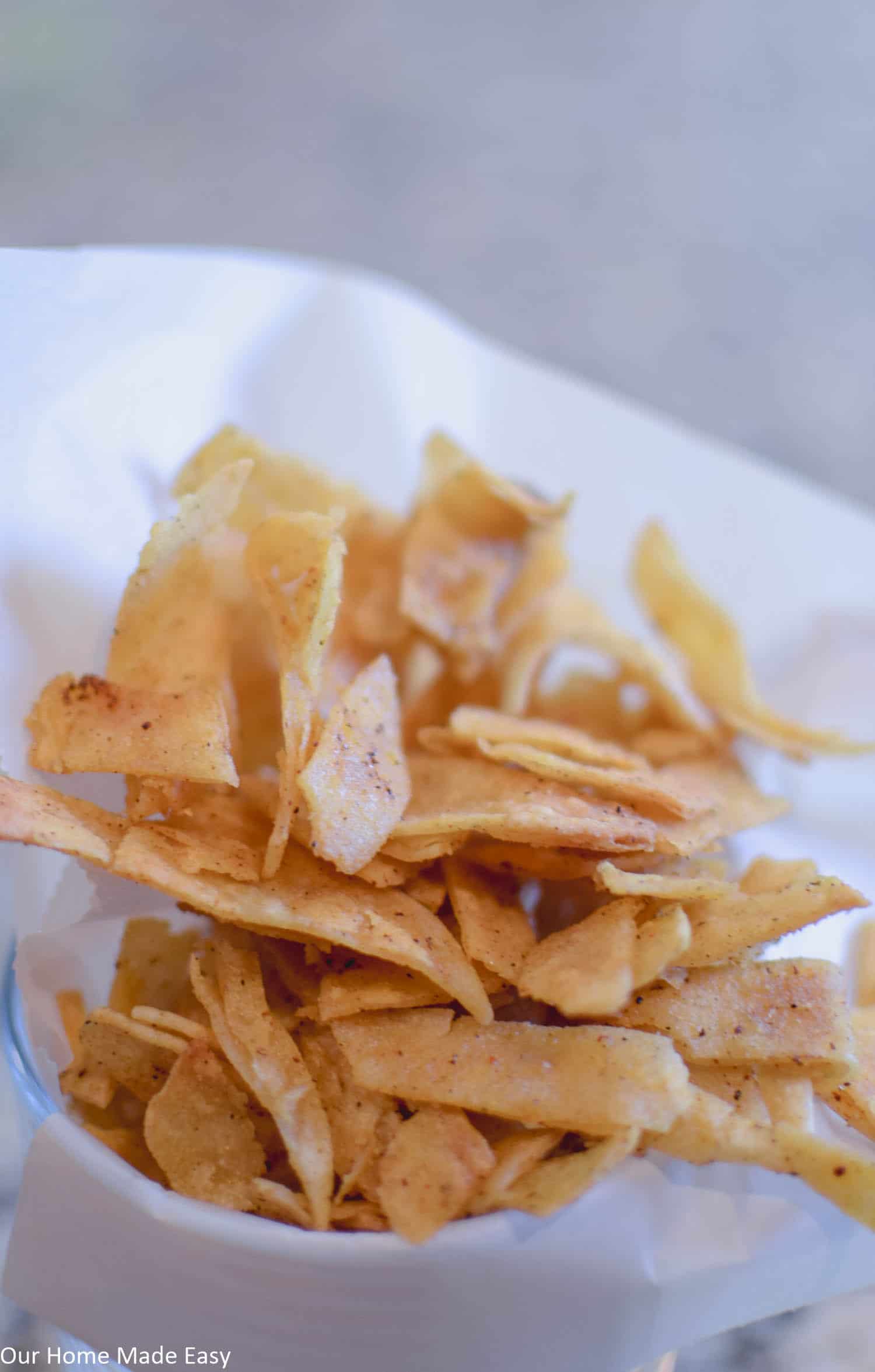 All four of us caught each other sneaking bites of the baked tortilla strips before dinner.
Enjoy the crunch!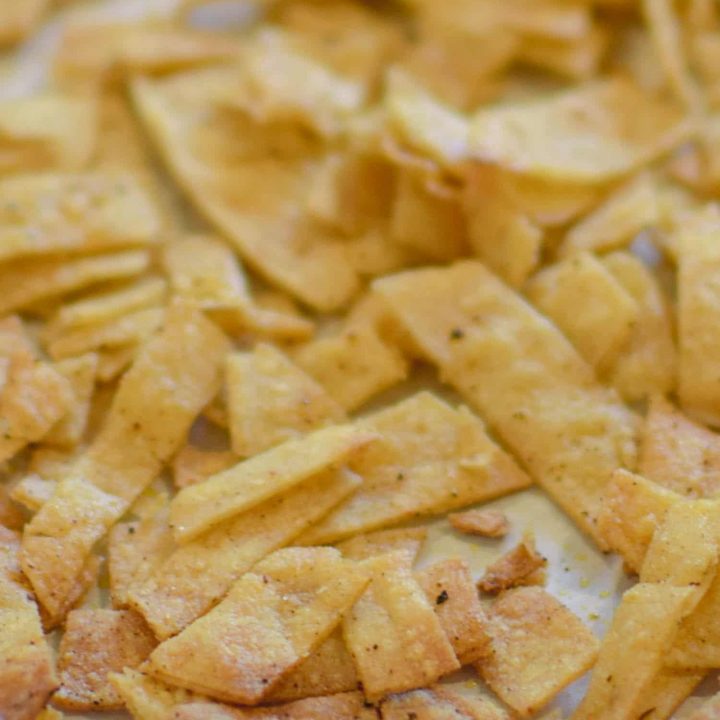 Easy Baked Tortilla Strips
These crispy, flavorful homemade tortilla strips add the perfect bit of crunch to your meal! Perfect for taco salads on taco Tuesdays.
Ingredients
10 Corn Tortillas
1.5 tbsp Oil
1 tsp Seasoned Salt
1/4 tsp Chili Pepper
Black Pepper, to taste
Instructions
Preheat oven to 375 degrees
Using a pizza slicer, cut the tortillas into very thin (1/4") slices.
In a mixing bowl, toss together the oil, chili pepper, & black pepper with the tortilla strips. Coat evenly.
Pour the tortilla strips on a baking sheet. Spread the strips in an even layer.
Bake for 8 minutes. Flip strips over and bake for another 5 minutes or until golden & crispy
Notes
Store in an airtight container for up to 3 days. To avoid sogginess, do not store in a plastic bag.