A Sweet Summer Pineapple Printable & A Fun Pineapple Hop
Hey there! I am super excited to be joining up with Crystal of the The Weathered Fox on her pineapple themed blog hop! The Weathered Fox is celebrating pineapple week and the hop is a fun way to kick it off. I couldn't pass up the opportunity to share a pineapple printable with you this morning. You can download the printable (it's available in 2 sizes) at the bottom of the post. Don't forget to check out the other bloggers who are featuring their favorite pineapple projects today!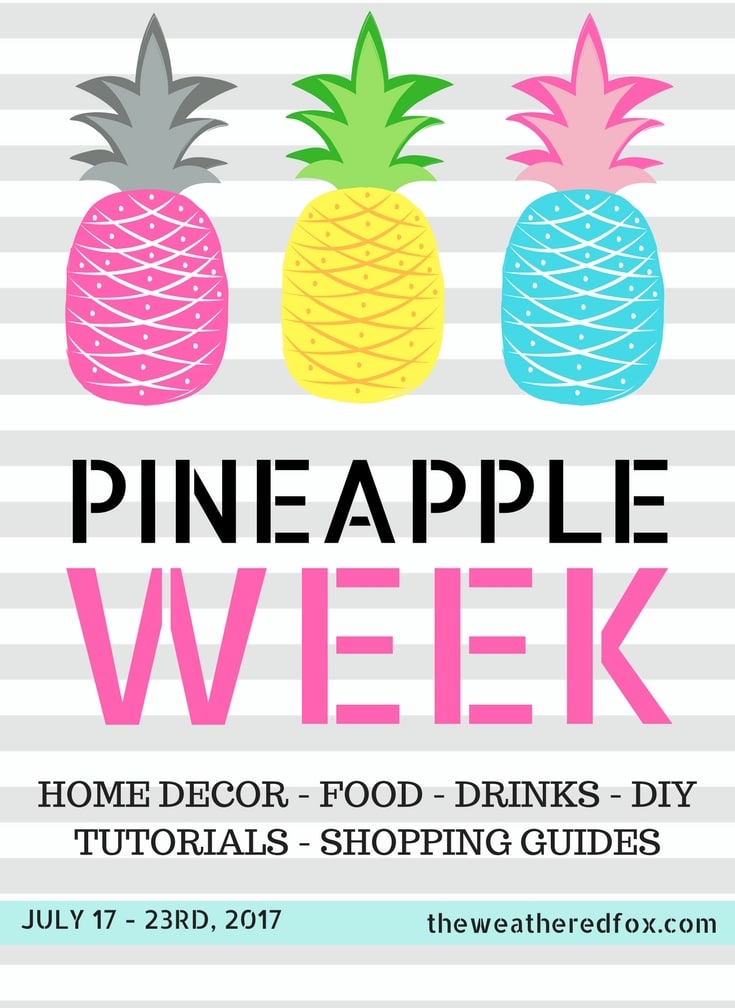 When it comes to adding fun summer decor, who doesn't love pineapples? They add cheer and some always make me smile when I pass by. Sometimes we are so busy working, cooking dinner, and trying to keep the house organized during the week that I forgot to actually enjoy the summer time. So, the phrase is perfect for someone who really needs to relax and say "Yep, it's really better in the summer!"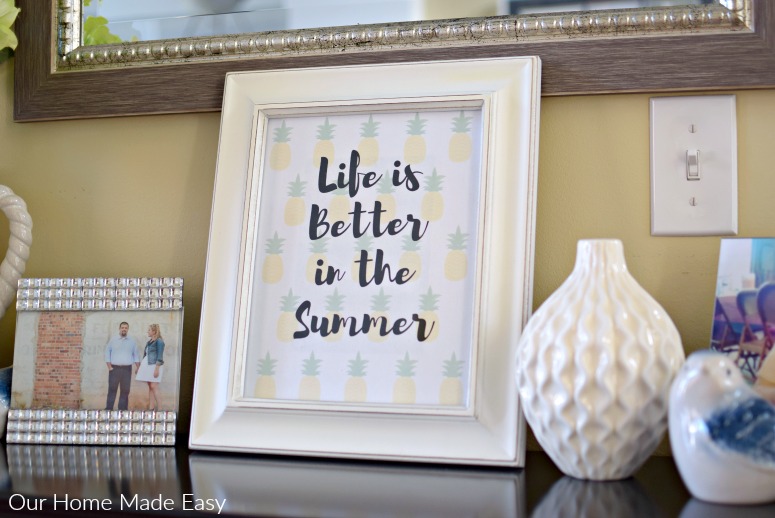 When I was thinking of where we needed some extra cheer, I immediately thought of our entry way hallway. I could use the excuse that I really wanted our guests to feel like we were hip with the summer months. In reality, it makes me smile when I come downstairs before 5 am each morning. Guests, I hope you feel welcome, but this little piece of cheery-ness is geared towards this momma having a good start to the day. 🙂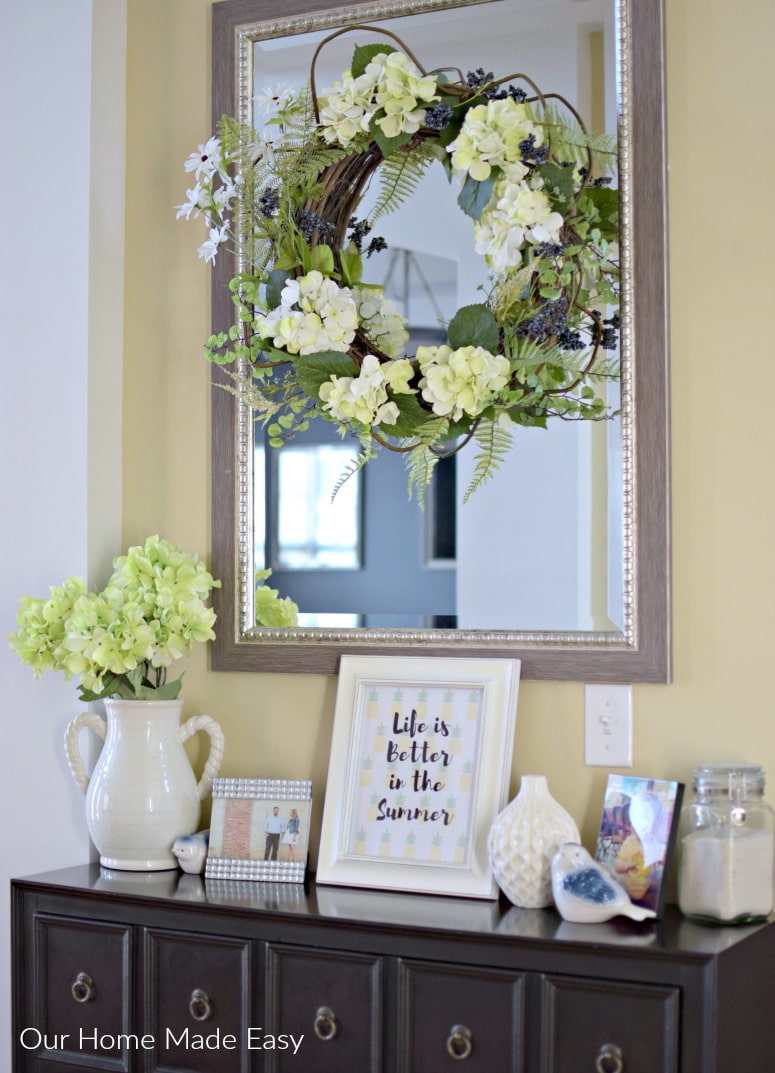 For this hall table, I used the larger 8″ x 10″ printable. If you something smaller, definitely download the 5″ x 7″ option and pop it into a picture frame you already have lying around. If you're like me, I have a plastic tote of old frames that could use some attention. Instant free art that makes you feel better and look like you remembered that we are in the thick of summer season. 🙂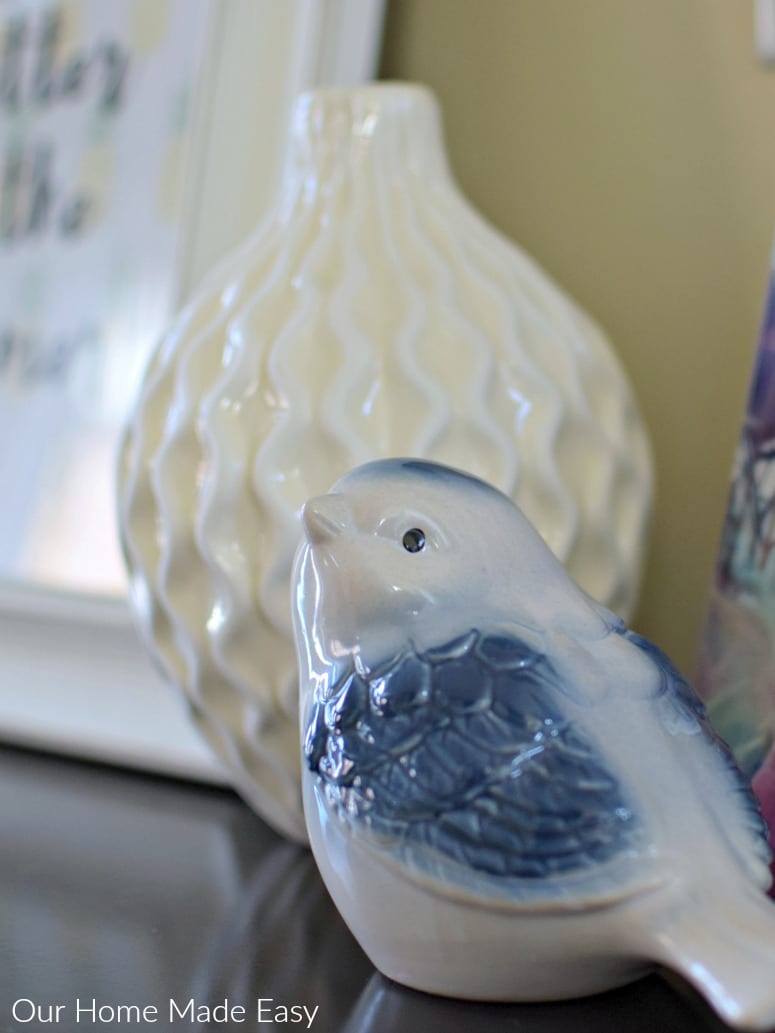 I couldn't help but take a picture of this cute little bird. These little guys move around our first floor depending on my whims. When it comes to changing up seasonal decor, I am big fan of shopping in your own home.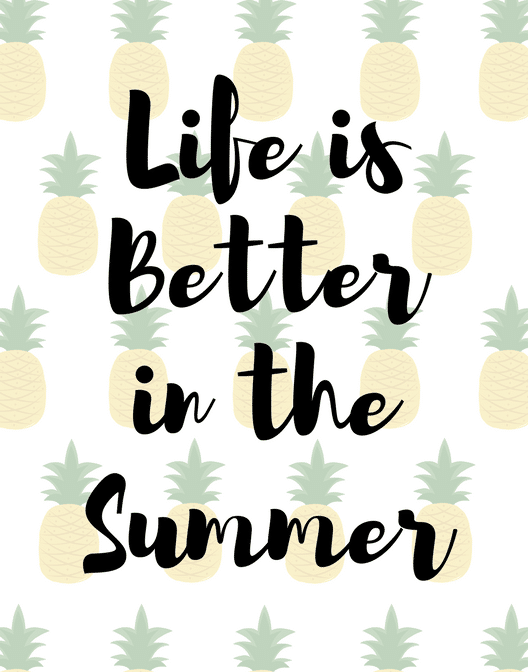 If you're already an email subscriber, the download is in your inbox. I hope it brightens your Monday! 🙂
I am so happy that you stopped by this morning. Don't forget to check out the beautifully talented bloggers on the rest of the pineapple blog hop! You can find them here >>>
Check out all the other Pineapple tutorials here:

Craftivity Designs | Pineapple Tablescape and Printable Menu
The Vanderveen House | Pineapple Pillow Cover
Upright and Caffeinated | Stenciled Pineapple Milk Can Planter
Our Home Made Easy | Summer Pineapple Printable
Woodshop Diaries | DIY Carved Wooden Pineapple Spoon
Hey Lets Make Stuff | Pineapple Candy Pouch Card
Happiness is Homemade | DIY Pineapple Candle
Mahles Market | Free Pineapple Printables
Sustain My Craft Habit | DIY Pineapple Succulent Mason Jar Planter
Casa Watkins Living | Pineapple Inspired Wine Charms
Our Crafty Mom | Pineapple Flour Sack Tea Towels
Sense and Serendipity | DIY Driftwood Pineapple Welcome Sign
PMQ for Two | Pineapple Wine Charms
Wife in Progress Blog | Homemade Pineapple Sugar Scrub