Real Life Isn't Always Facebook Perfect
This morning I felt compelled to share real life with you. The kind of real life that hides behind social media and is generally thought of as a complete & utter #momfail. And we're not talking about this weekend's #wifefail (see the IG post if you missed it). I'm so amazing at wife-ing that I had two fails in 3 days. I am talking about the defeating kind that hits you on a Tuesday night when all you want to do is move on to the next task for the evening. And how this busy mom reacted to it.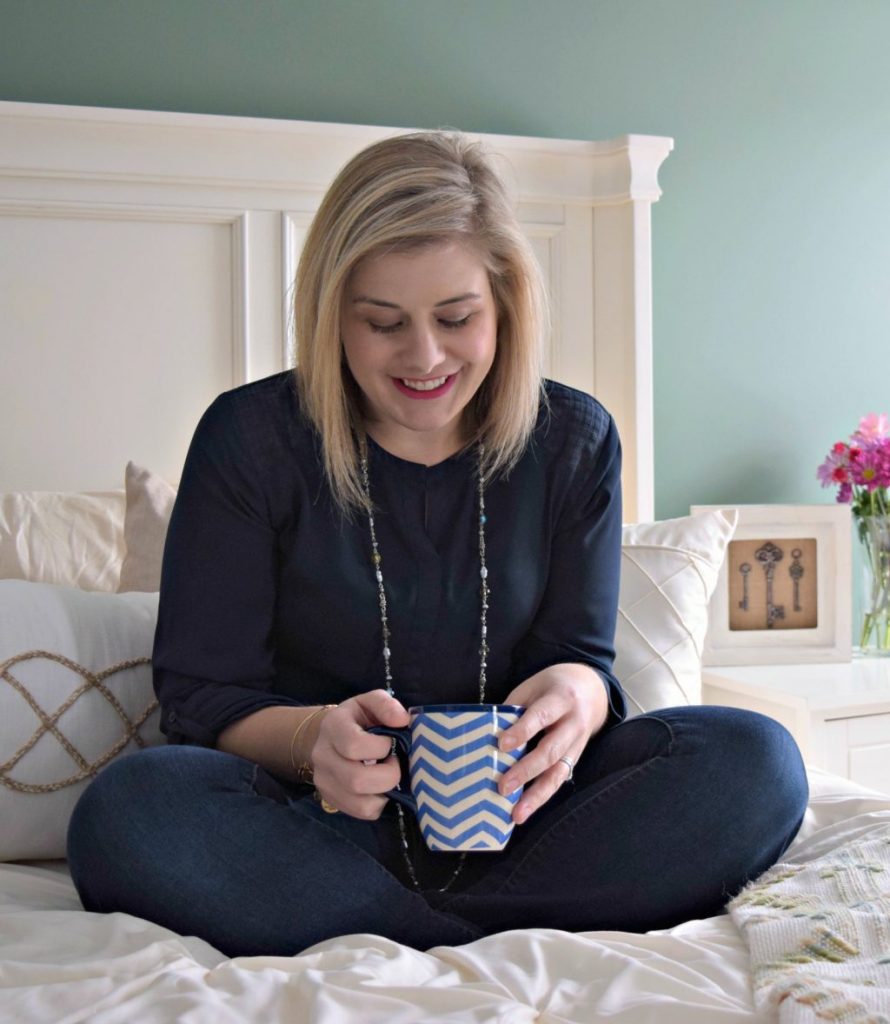 Let's back up— I arrive home from work before Jordan & the kids do each evening. I like to take that time and prep for dinner so that we don't have to corral little ones and have them under tow while cooking dinner. It helps both Jordan & I, if I can start prepping dinner and have Jordan cook (he's so much better, as you're about to learn) or if I can start baking a casserole and then it's finishing up right at dinner time.
I'll admit, I enjoy my quiet time to simply get things done. And last night wasn't any different. I emptied the dishwasher, reloaded it with a few dishes, and started to prep dinner. I planned on having Parmesan crusted pork chops and fresh green beans.
So I freshly grated the cheese from a block (yes, really) and set out my neat little dishes of egg and breadcrumbs.
Feeling proud of myself, I snapped the green beans, tossed them in olive oil and fresh garlic on the cook top. Then, I started coating my pork chops in the fresh parm, egg, then Italian bread crumbs. And I have to admit, they looked perfectly prepared and super thick– like a steak. I was thinking, yep— I am on track for a good night.
Then it happened.
I totally burned the heck out of dinner.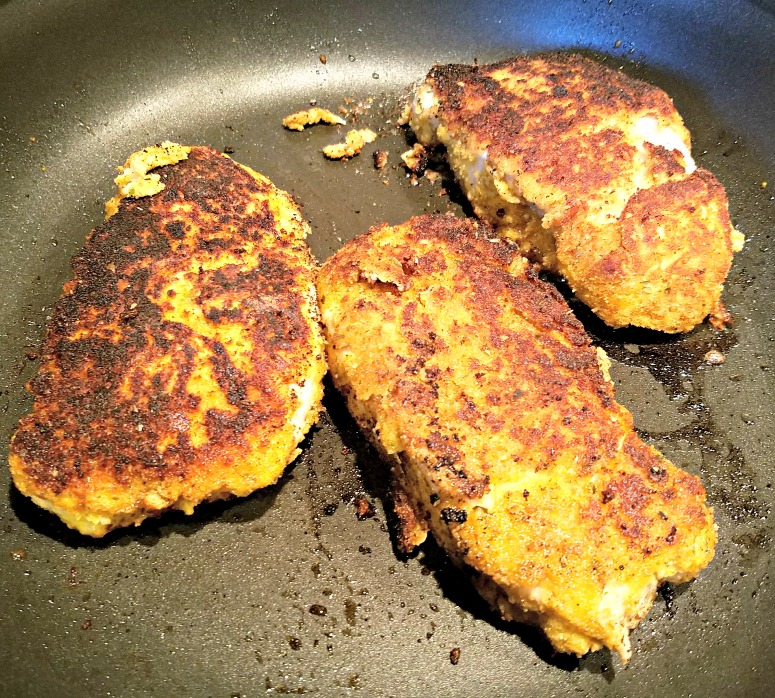 I was so bummed. The Type-A in me wanted to overachieve and have dinner ready, when in reality I probably should've waited for Jordan since he is way better at cooking cuts of meat than I am.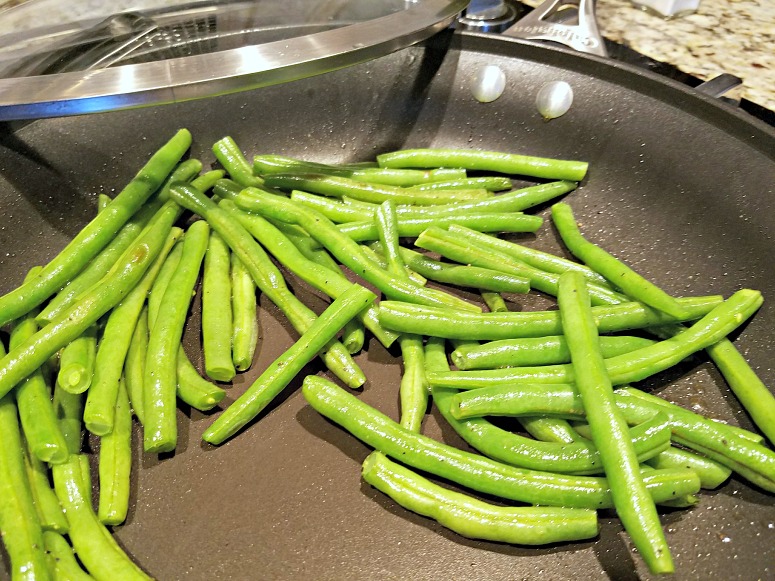 My night was set astray.
So I had two choices. Totally complain and be bummed for the rest of the night that I literally burned our dinner to actual bits OR decide that I had zero control of what already happened and roll with our options. Could 5 bad minutes ruin my night?
I chose option #2.
So we went out to dinner– even though it wasn't a part of the meal plan and totally out of the norm during the week. Since we were already going to be out, Jordan & I decided we'd run an errand that we'd otherwise wait for the weekend.
And you know what happened? We had fun at a set of golden arches.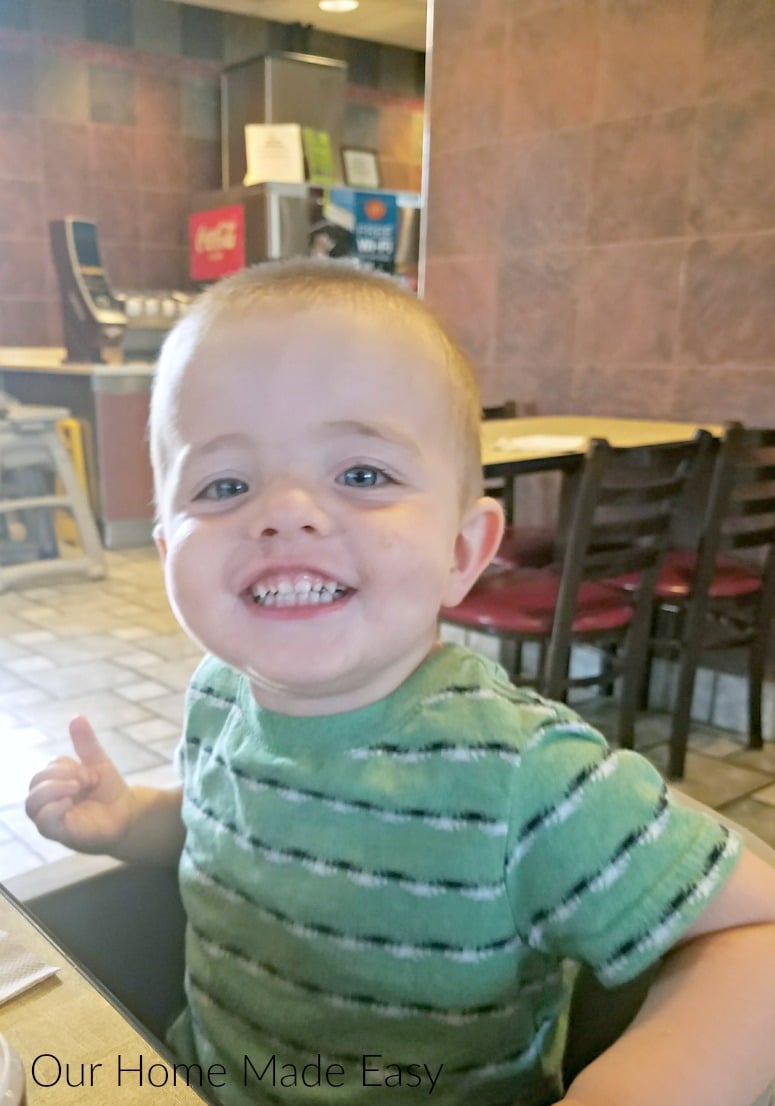 Aubrey was so excited to have fast food for dinner. While we suggested Jimmy John's, we wanted to make it a little more fun for the kids. And they had fun, even if they had to eat all their apple slices before they ate all their fries.
Aubrey wanted to show us the table she sat in when Grandma Julie took her there once (she remembered!). Naturally, we sat in the same spot. Owen wanted to pass out napkins to each of us, just as if we were at home. No phones (other than a quick photo), just 20 minutes of laughing about nothing.
It was a good time– even if we couldn't enjoy our "would've been delicious dinner."
So the next time you think you see an easier life on another mom's Facebook or Instagram, please know that isn't always real life. Things don't go to plan all the time and we are always struggling getting through one evening before the next day begins. Last night we traded in routine for something unexpected.
If you ever feel like you are falling behind, know that you aren't. We can only do the best we can with the choices we have in front of us. Here is to all the moms who decide that all they can do some nights is roll with the cards they've been dealt (or charred).