Saving Time at Sam's Club + Baby Month
This is a sponsored post written by me on behalf of Sam's Club for IZEA. All opinions are 100% mine.
Good morning! Do you ever feel that you're never going to stop buying baby wipes? I'm convinced that Owen will be 12 years old and I'll still be picking up a carton of wipes regularly. So it's no secret that this mama still needs baby supplies with my two toddlers and I love a great deal! After all, if I'm using wipes for the next 10 years and diapers for the next year or so, I need to find ways to save money and buy items that work well for us.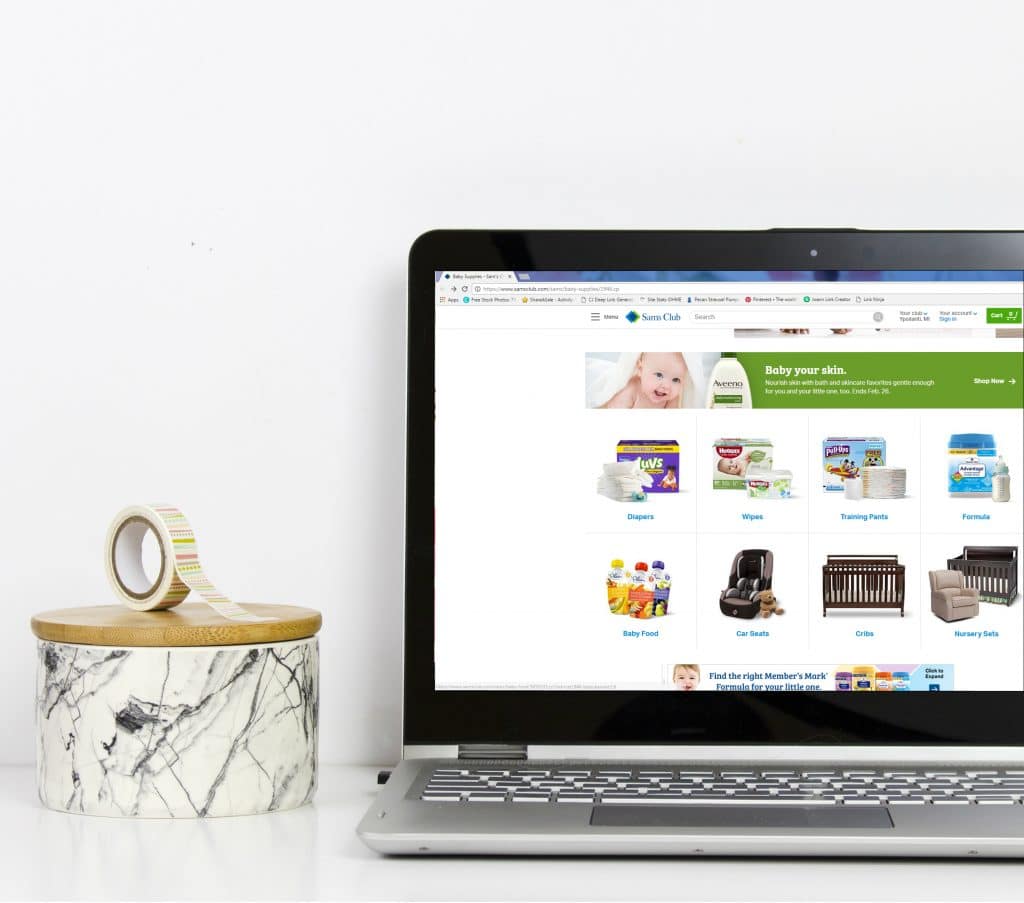 How do I save money without compromising quality for Aubrey & Owen? I use my Sam's membership all the time to buy baby products. Seriously. It's the only place where I buy wipes and Aveeno Body lotion (eczema laden tots). I'm afraid to know how many wipes we go through each week. It's my go-to clean up for everything. But they are so effective. 🙂
But you want to know my biggest secret at getting the most use out of my Sam's Club membership and making life easy when I had a newborn?
I used their online ordering system. And it even has an option for creating repeating orders! I used the repeating order deliveries when Owen used baby formula. I never needed to worry about running out again (first time parenting lesson). The tubs are larger than sizes you see in other stores, so I always felt like per ounce, I was getting what I wanted, but at a great value.
February is Baby Month at Sam's Club! This is the time that I will be stocking my e-cart with lots of great deals. You could call it my "one stop shop" for everything Owen needs. If you haven't already been to Sam's yet this month, take a look online for the instant savings on the name brands. You'll be really surprised at how much you can buy… from home… for a great value. 🙂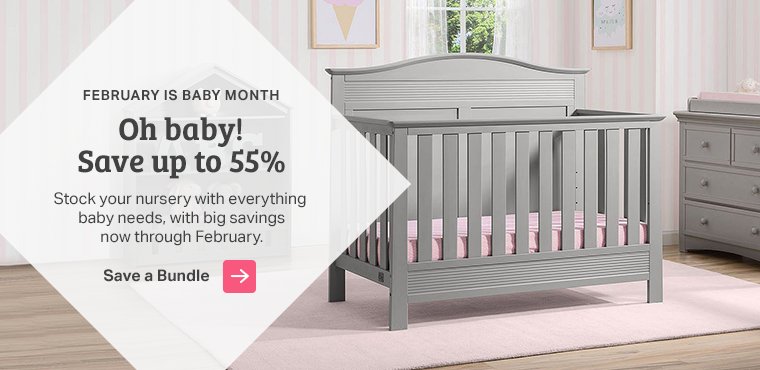 If you'd rather shop in store, Jordan & I are huge fans of Sam's new Scan 'N Go app. If you haven't used it, the app allows you to scan as you move throughout the store and pay on your phone. I cannot tell enough how much we enjoy skipping the lines at the cash registers. While the kids still get to share a pretzel, we can load up on the baby items, and move on to our next to-do that much easier.
Take advantage of Sam's February Baby Month and find yourself some good deals right now. Click here to see the deals!