Good morning!! Today is like Christmas for me…. I've been up super early (can't you tell I'm already overloaded on the caffeine??)…. Your Life Made Easy launched this morning! I've worked so hard over the past 3-4 months, working full-time, blogging, and now launching an eBook. BUT IT HAS BEEN SO WORTH IT. I cannot wait for you to have your own copy.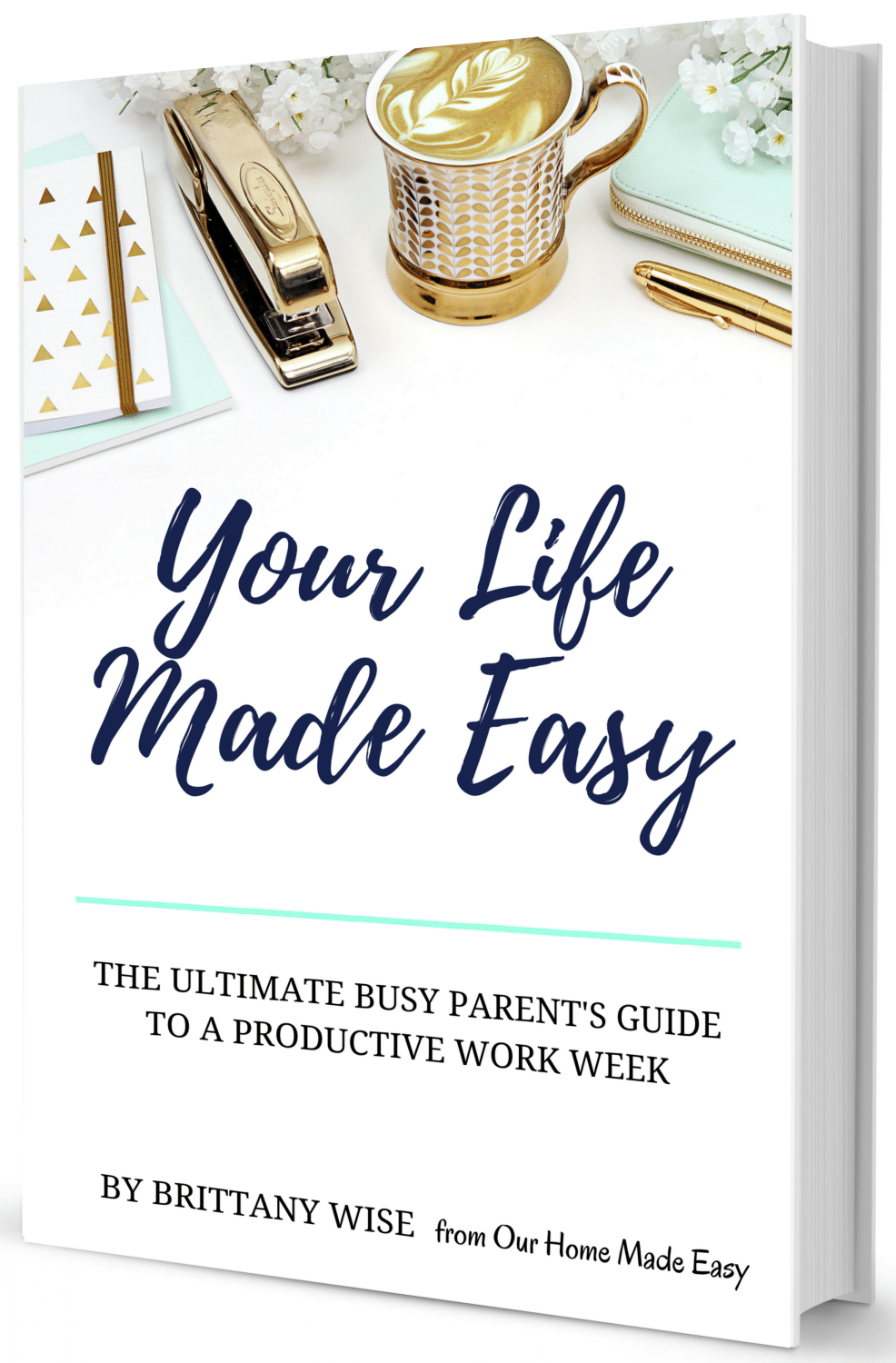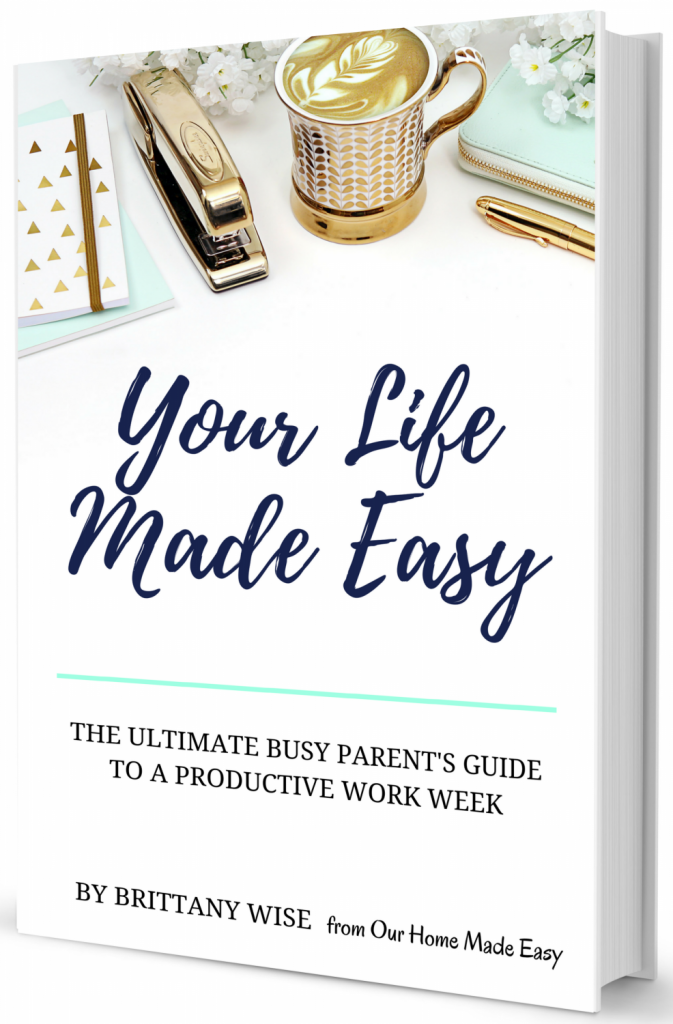 I am super excited to share my knowledge (and Jordan's too) about how to make your life run smoother while being busy. I wish I had this book four years ago when we trying to figure out how we were going to make time for ourselves and enjoy our work weeks.
About the Book
Who Needs It? The book is written for parents who are busy and are looking for systems (all free) to make their days and nights run easier. The book is not targeted for working parents vs stay at home parents. It's truly for anyone who needs to leave the house by a certain each morning and feel relaxed after bedtime in the evening.
Where To Buy It? right here!
How Is It Organized? My readers are busy people, so you won't find long-winded chapters in the book! The book is broken down by sections of the week and then by chapters for improving the problems in those sections.
How Much Does it Cost? My goal is to have it in as many hands as possible. The book is priced at $17. That price will increase at the end of launch this week. (I included a 28 day meal planning bonus for launch-time 🙂 )