Crayon Box Valentine for Preschoolers
Hey there! This morning I wanted to share a fun craft for you– or rather the kids. While I don't normally blog about kid crafts, these were the perfect busy mom approved project for their upcoming Valentine's Day parties. Best of all? They were incredibly inexpensive (with a free printable) and were not candy! If you read last year's bubble valentine's, you know that I am always looking for special treats that aren't chocolate. I know, I know, let the kids enjoy the sweets. And they do. But honestly, we toss out most of the candy.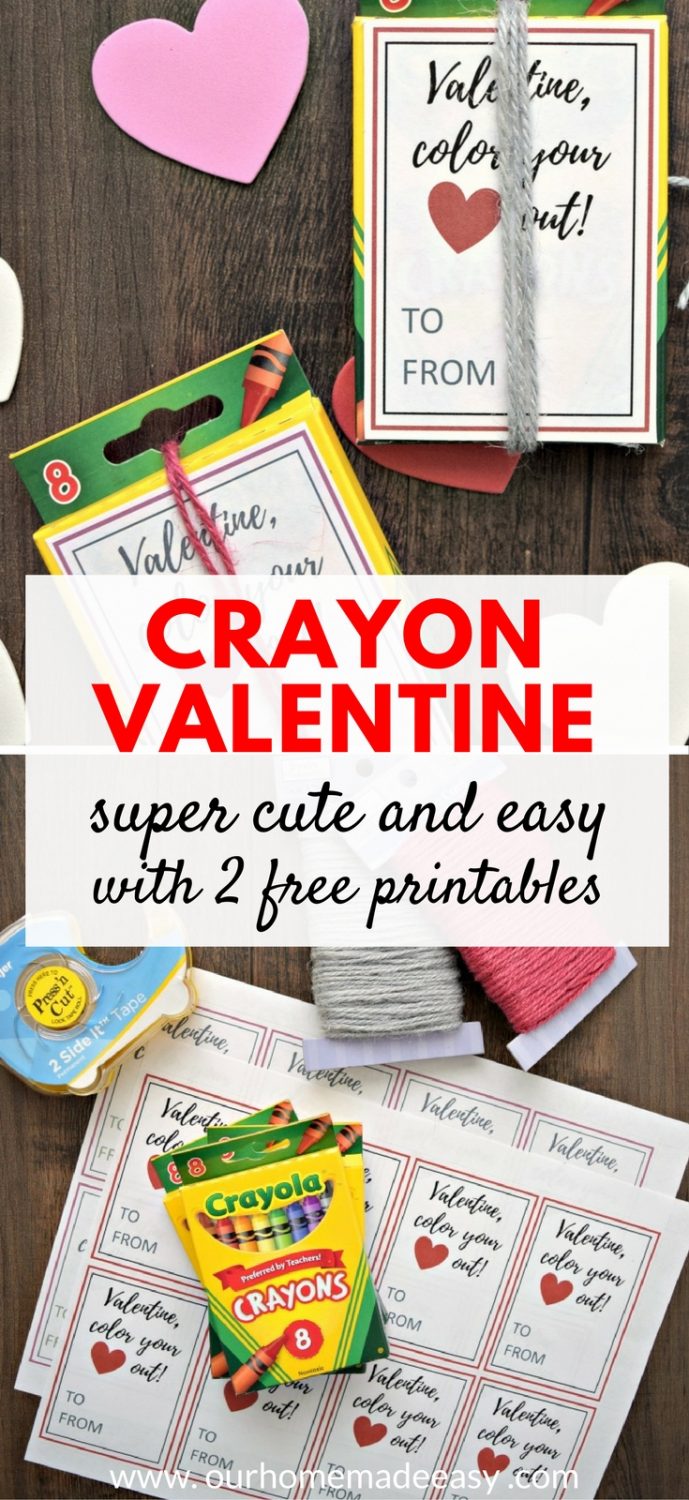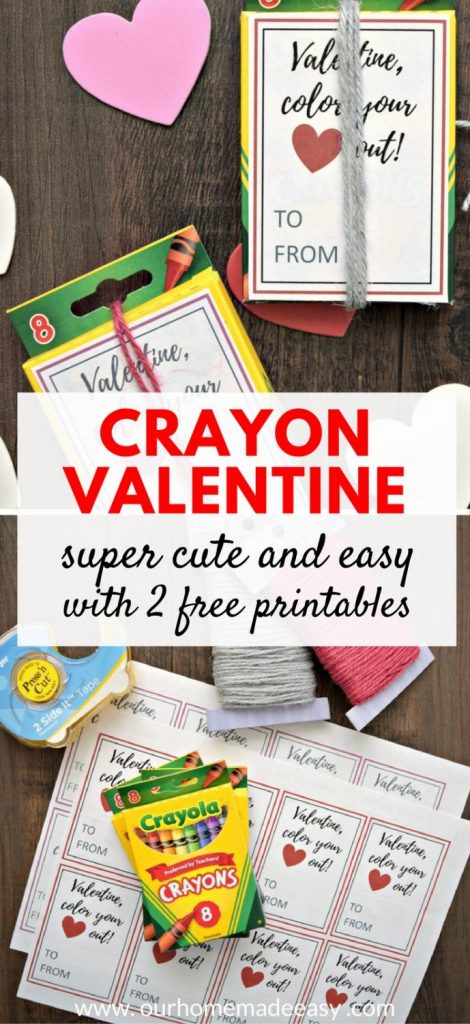 (This post contains affiliate links. If you shop from my blog, I may be compensated for clicks or purchases that you make. Read my disclaimer page for more information.)
Crayon Box Valentine
Here is what you need!
A pack of crayons (I bought 2 packages of these)
A fun printable (the download is at the bottom of the post)
Optional: Colored String ( I used this one in Rhubarb & Storm Cloud)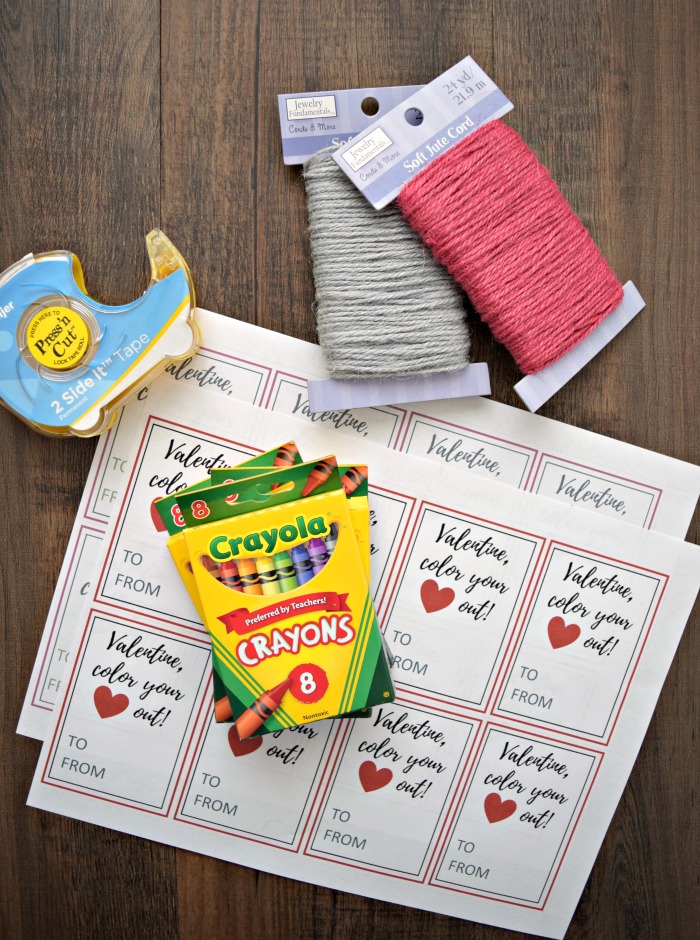 I picked up the Crayola Crayons on Amazon because they were Prime eligible and cheaper than the Dollar Tree. If I needed more, I could've purchased them for about $0.50 apiece. Total grand slam in my book. 🙂
Once they arrived, I printed off my printables. There are 8 on a sheet. I made purple & gray set for Aubrey's class. Owen's class is receiving dark red dark blue, and gray. Both are downloadable! << and totally cute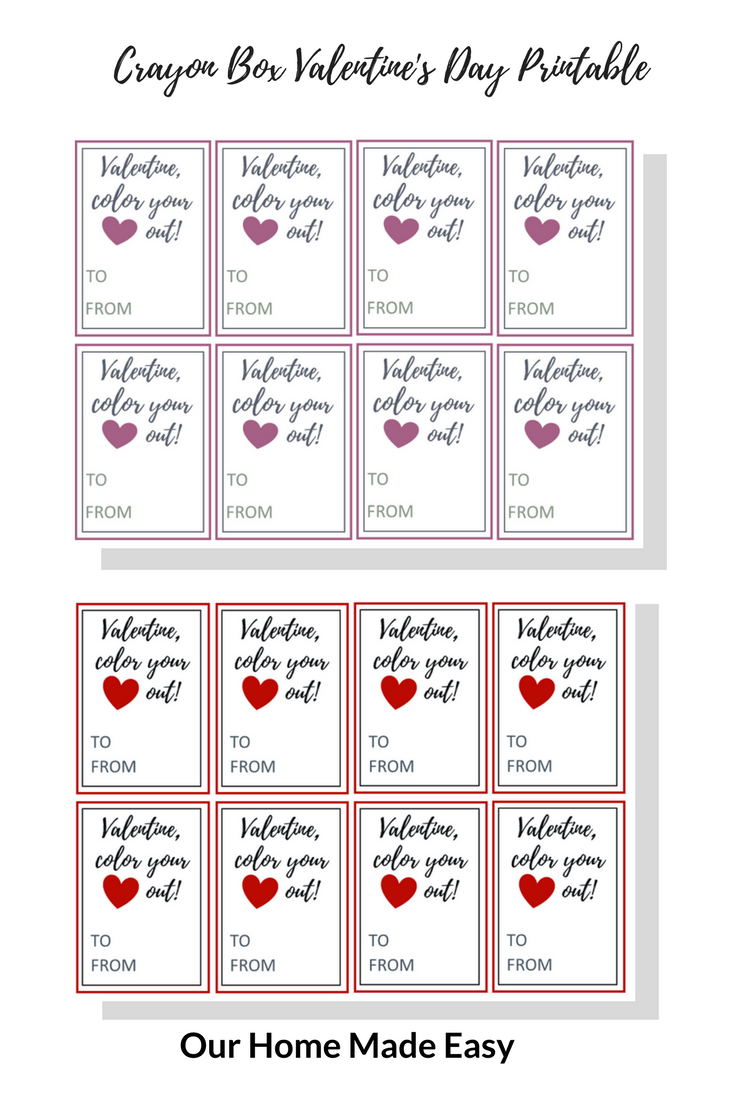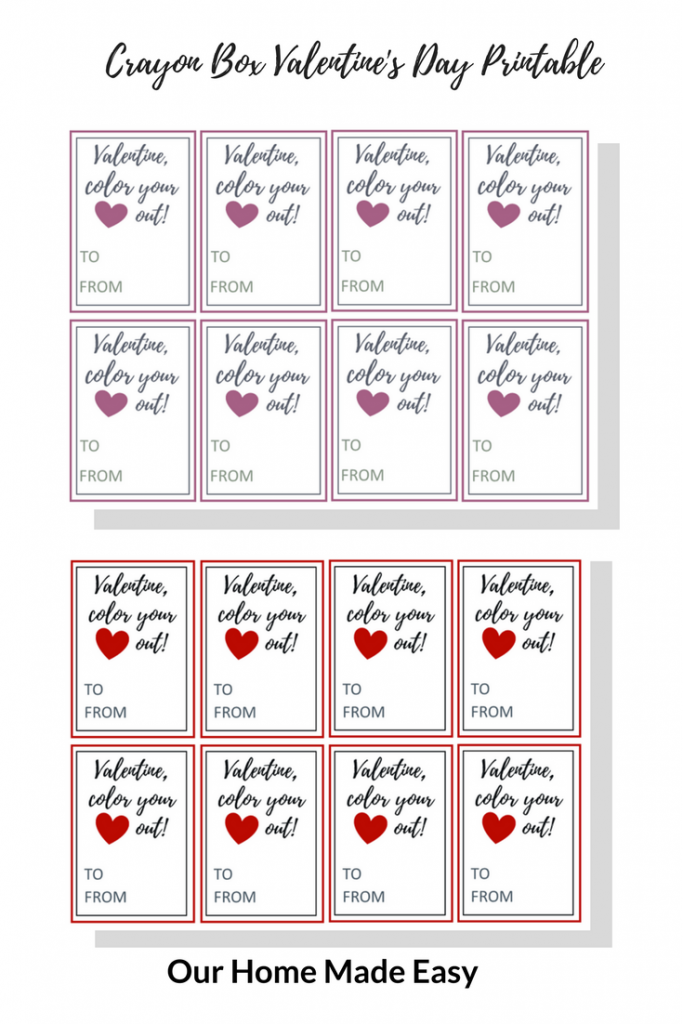 I'm not great at cutting straight lines… If you aren't either, I added in light gray cutting lines along the printable to speed things up 🙂
To save yourself some time, fill out the 'From' so that it is less 'on the box' writing you need to do.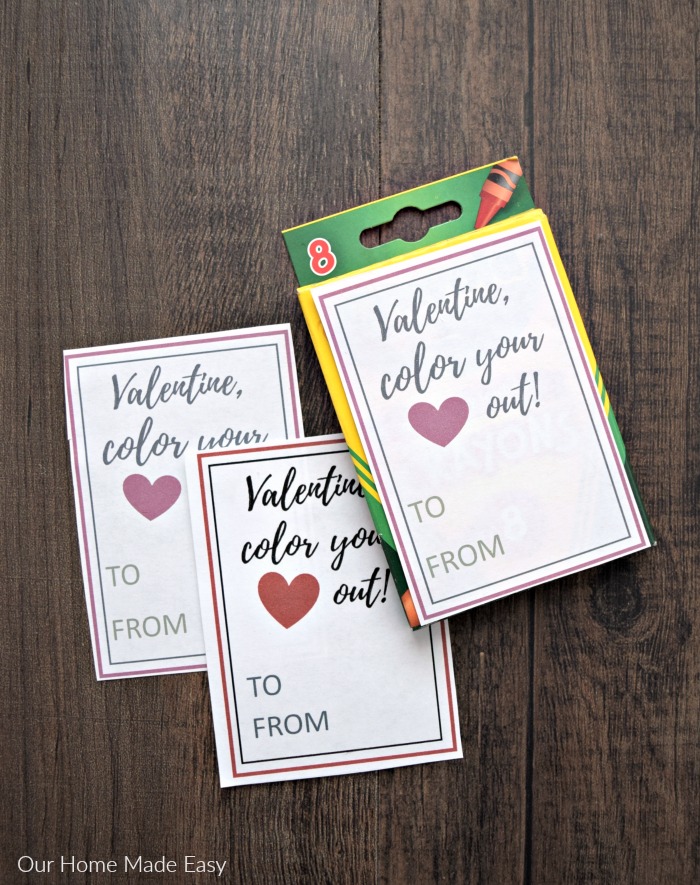 Then, I cut out the printable, and with double sided tape, applied it to the front of the crayon box!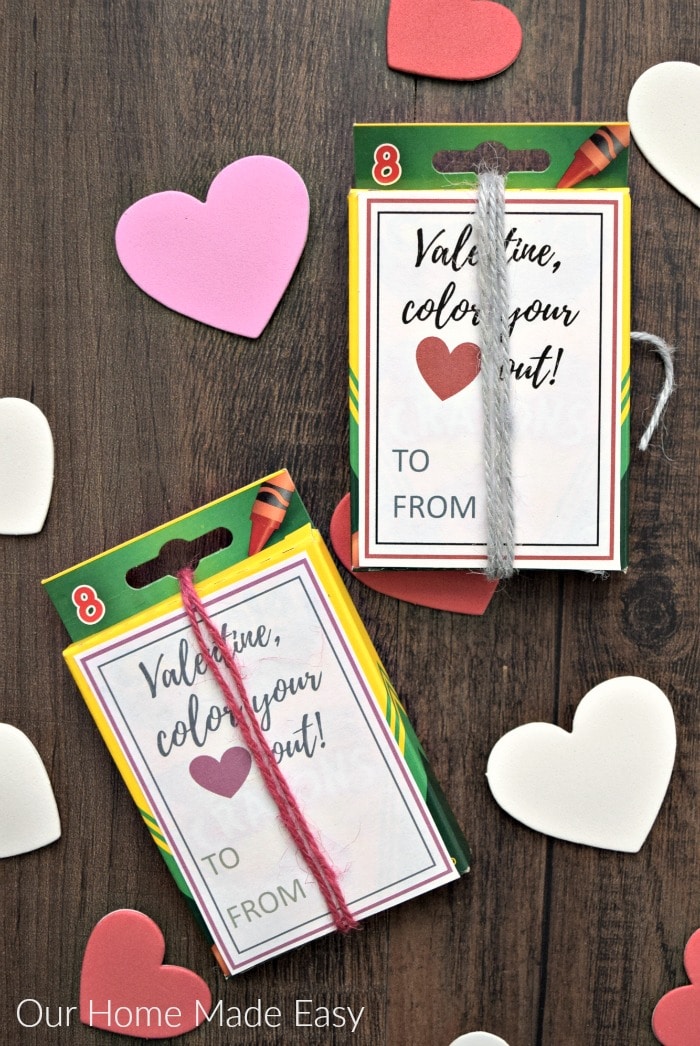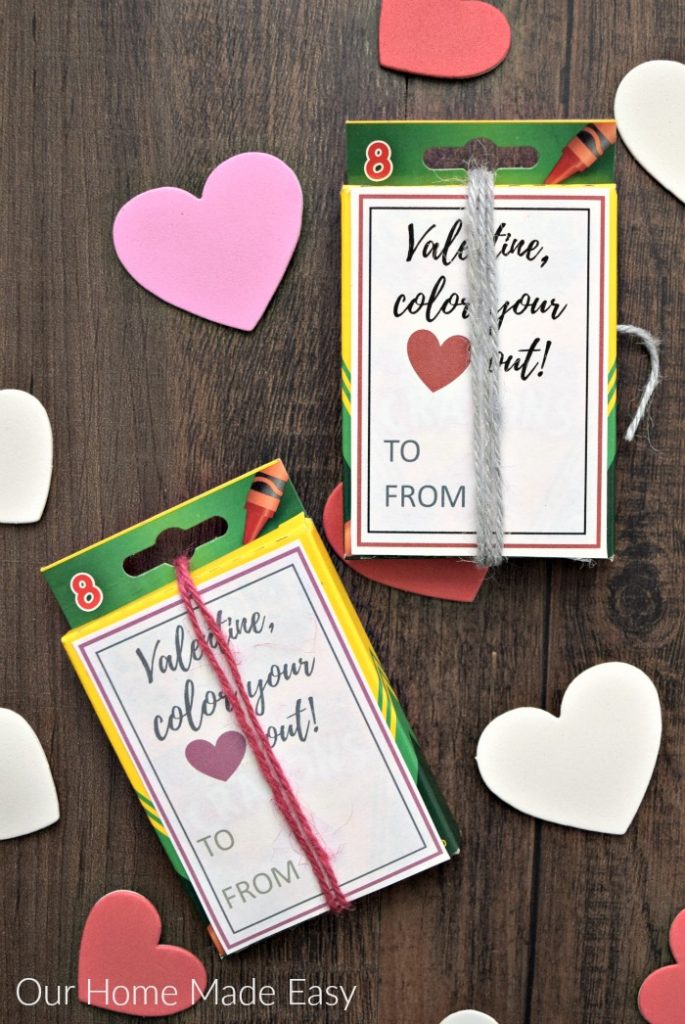 As a fun step, I tied some string around the box. Totally not necessary, but super cute, 🙂
What is your Valentine treat this year? Let me know in the comments!
If you're an email subscriber, you already have it! Open the printables library and download from there 🙂