Do you have a recipe that instantly reminds you of Sunday night dinner? For me it is meatloaf with homemade mashed potatoes. It was always a favorite of mine growing up in Ohio. Something about it just says… I'm at home. Do you know what I mean? Even now, when it's one of A+O's birthday's, I'll whip up meatloaf & mashed potatoes. They both share their Momma's love of comfort food!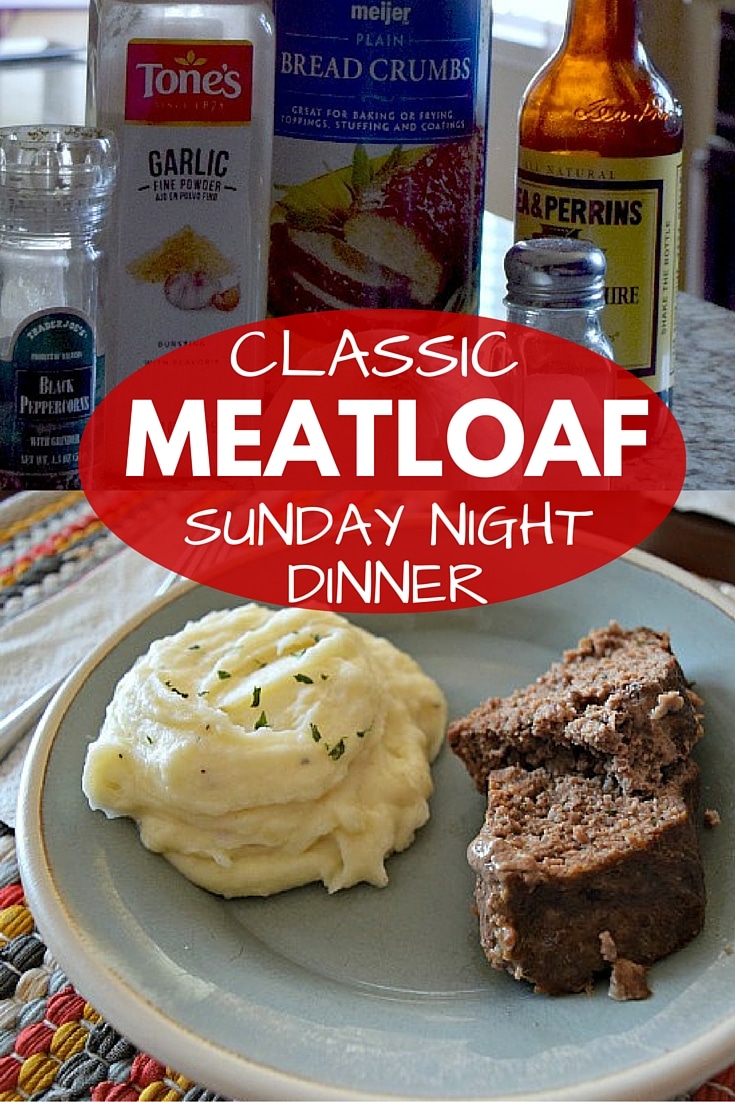 (This post contains affiliate links. If you shop from my blog, I may be compensated for clicks or purchases that you make. Read my disclaimer page for more information.)
This recipe is easy to make, because that is what classic comfort food is all about! And it's super easy to make the mixture ahead of time and pop in the oven when you arrive home. In order to save even more time, consider taking your meat mixture and fill muffin tins. Instant portion control. Sometimes we will take the "muffins" and freeze them for individual meals for a busy night in the future.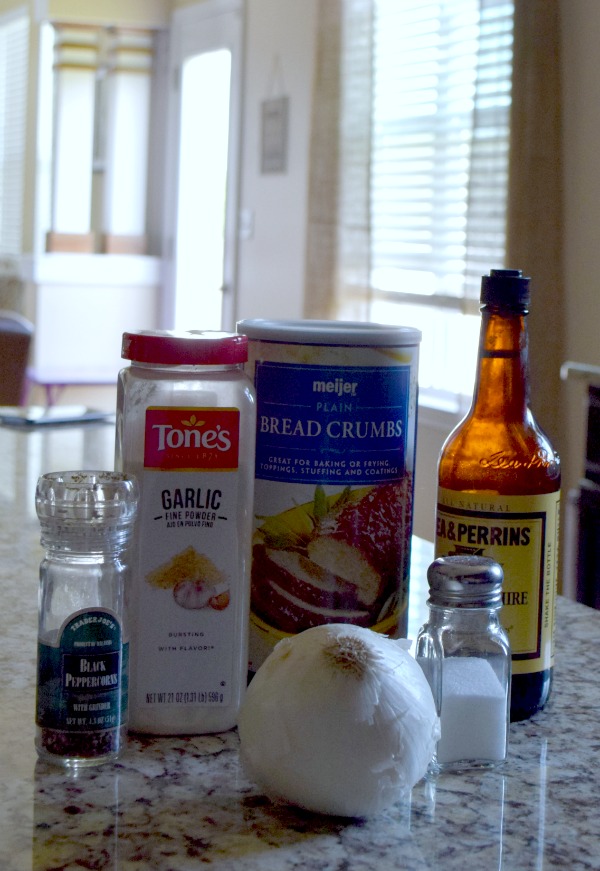 I still love my mixer over here. I've referred to it fondly in other recipes. But sometimes I forget to use it for non-sweets recipes. When I toss all the meatloaf ingredients in the stand mixer, its ready within 2-3 minutes. In those few minutes I can pull out the casserole dish and refill a toddler's milk cup.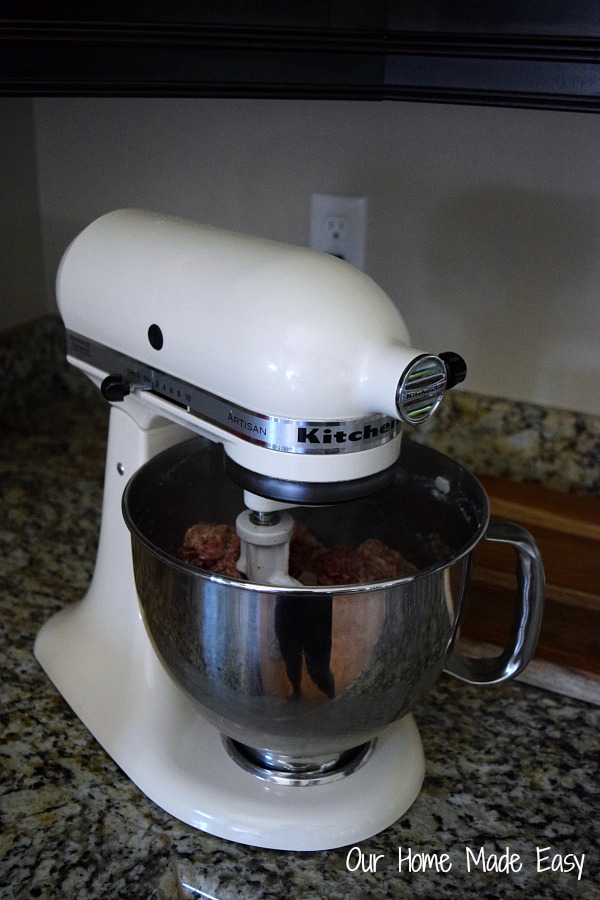 One of the tricks I've learned with meatloaf is adding milk. Sure egg is a great binder, but some milk gives it a tenderizing effect that won't leave it super dry and difficult to chew.
Items Used to Make Classic Meatloaf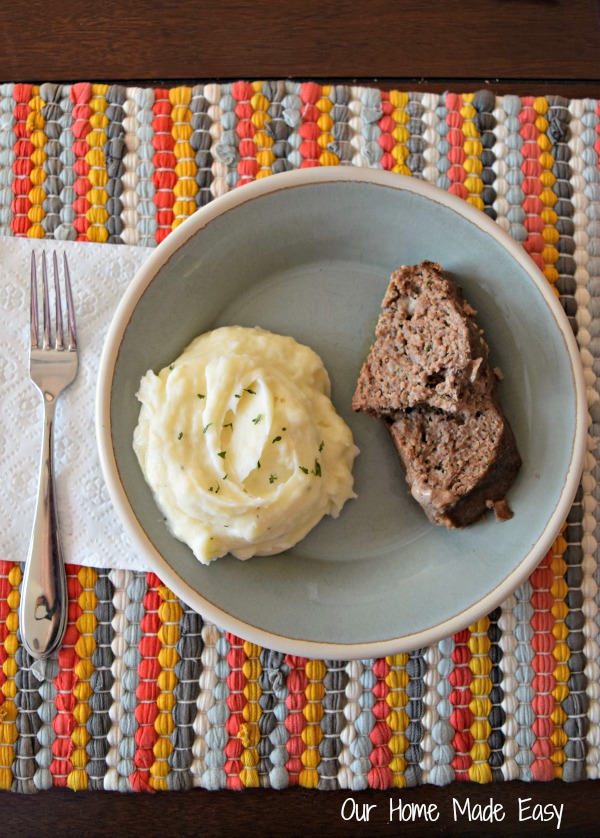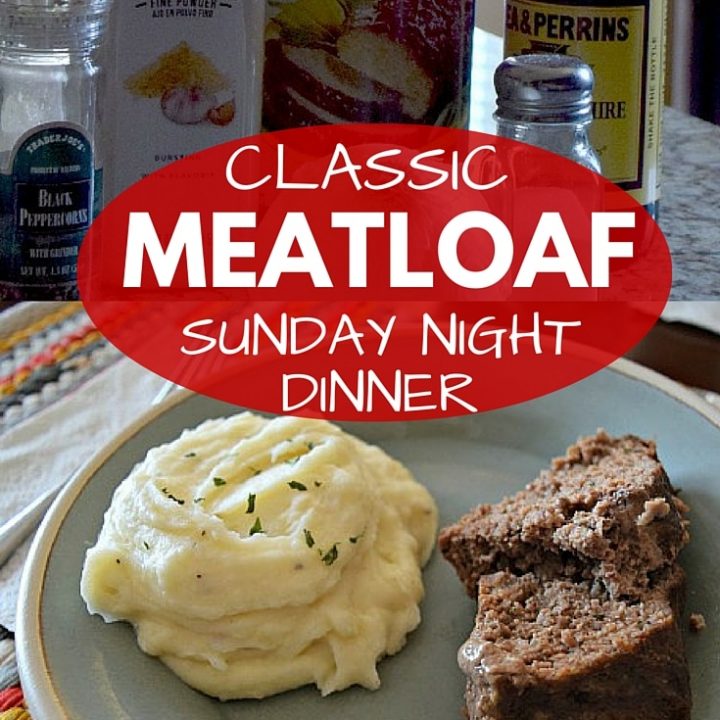 Perfect Classic Meatloaf Recipe
Cook Time:
1 hour
5 minutes
Total Time:
1 hour
20 minutes
Ingredients
1.75-2 pounds of Ground Beef, lean
2 eggs, beaten
3/4 cup Milk
2/3 cup plain breadcrumbs
1 Tablespoon Parsley, dried
1/2 cup White Onion
1 Tablespoon Worcestershire Sauce (I love Lea & Perrin's)
1 teaspoon Garlic, ground
1 teaspoon salt
1 teaspoon black pepper
Instructions
Preheat oven to 350 degrees
Mix all the ingredients together.
Form into loaf onto a 13" x 9" pan.
Bake 65-70 minutes or until 165 degrees internally.
Notes
Quick Version: Fill muffin tin completely full with meat mixture. Bake for 30 minutes or until 165 degrees internally.