Hey there! So you may already know, we've been in our new home for almost two years! TWO years in this place and I am still working on making it feel like home. The month we moved in, I became pregnant with my little O-man and I didn't have a lot of extra energy to devote to filling up the house. Our first anniversary in the house occurred the week I returned to work from Maternity Leave. There wasn't a lot of celebrating that week.
But now, it's time to finally in fill the space! Occasionally there are times where I am happy we've waited to 'fill up' the house. Other times I wish it was completed 18 months ago. I'm an inpatient person. However….who wants to spend beaucoup dollars when they aren't even sure how they are going to use their space?
For instance, our floor plan has a living room sized space next to the kitchen. The homebuilder designed it as an eat-in kitchen area. But I refused to have two large eating areas. I wanted to use our dining room every night. Why pay for the square footage if you knowingly go into the project aware that you won't use it?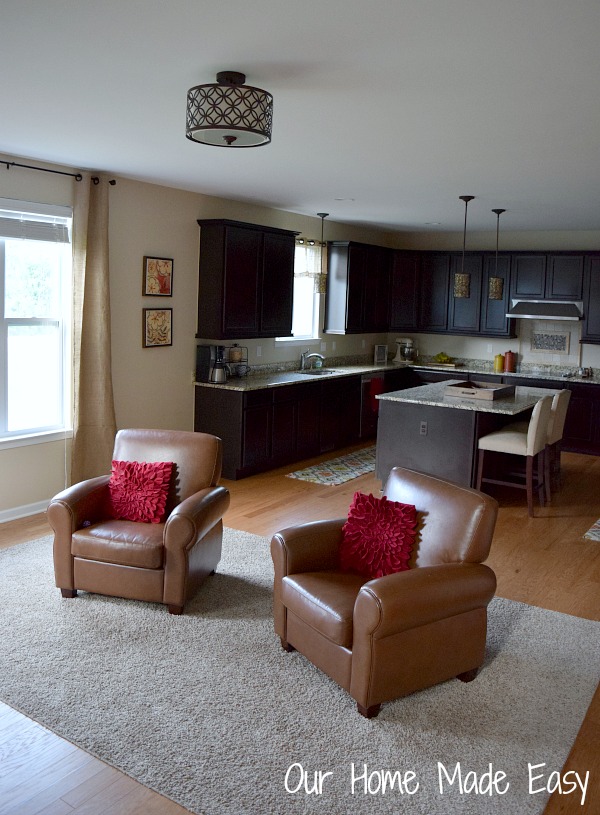 So we decided to take that space and make a modern day Hearth Room. It's perfect for getting out of the house in the mornings. Before the kids ( and Jordan!) wake up in the mornings I prep coffee, bottles, and that night's dinner while watching the morning news. Then, I enjoy a cup of coffee before the morning chaos begins.
Unfortunately, this room needs some attention. I've always wanted end tables next to the chairs. Now I am thinking one small accent table would work well. But I do not want to spend a lot of money on end tables. So I need your help!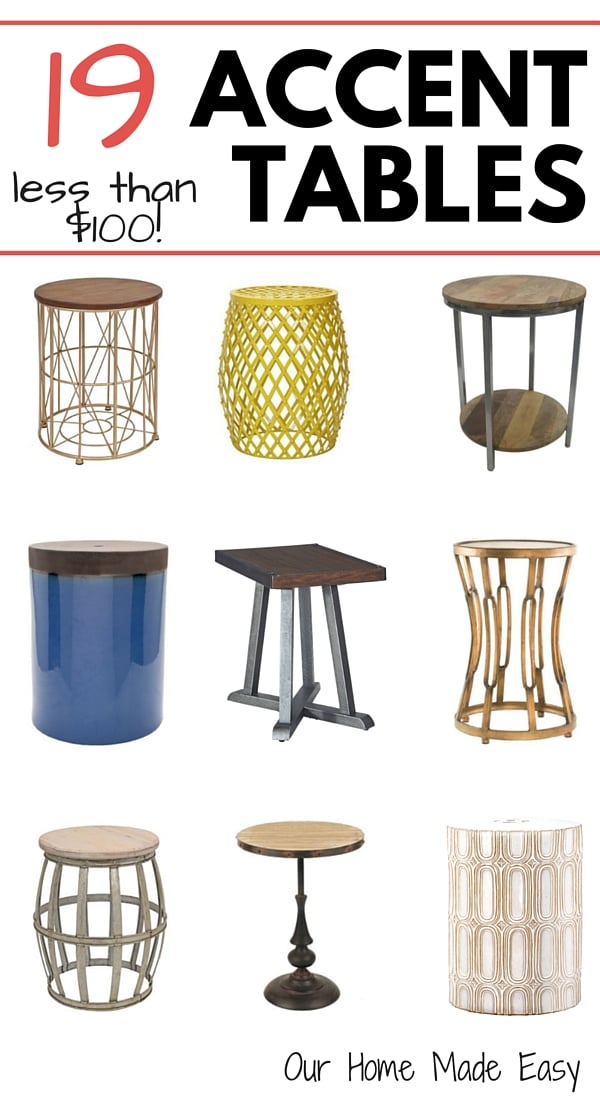 I love a good bargain! So your thoughts please… which would you choose as an accent table for my hearth room area? I'm looking forward to hearing your thoughts! (This post contains affiliate links. If you shop from my blog, I may be compensated for clicks or purchases that you make. Read my disclaimer page for more information.)
19 End Tables for Under $100!
---
---
---
---
---
---
---