It's My Birthday and the Blog Turns 1! + Giveaway
Hey there! I know you may be thinking oh sheesh.. it's cold and dreary outside. Somehow the magic of snow and -10 wind chill leaves exactly at Christmas night, right? Well— I have something to celebrate with you this morning! My little blog is turning one this month AND it's my birthday week. How are we going to celebrate? I have an awesome giveaway at the end of this post!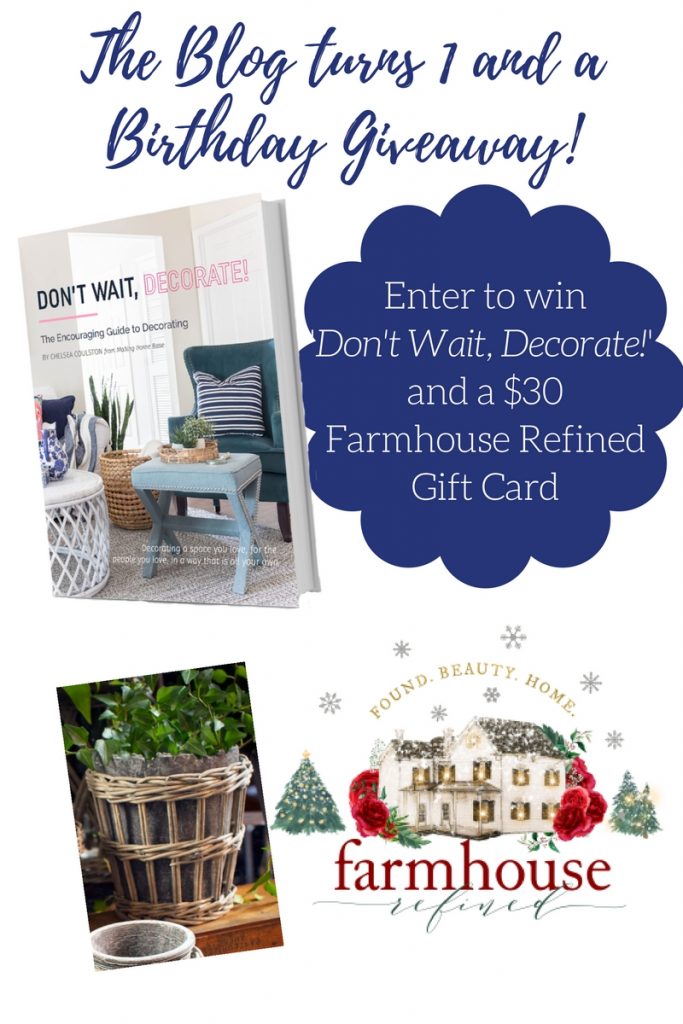 Over the past two months I discussed how I was being pickier putting out my holiday decor. I went shopping through my own totes and only chose items that I really liked. As I've said before, Jordan & I got into a really bad habit where we'd find something on sale and say "We need this!" Total style no-no. But we didn't know any better, because we love a great deal. 😉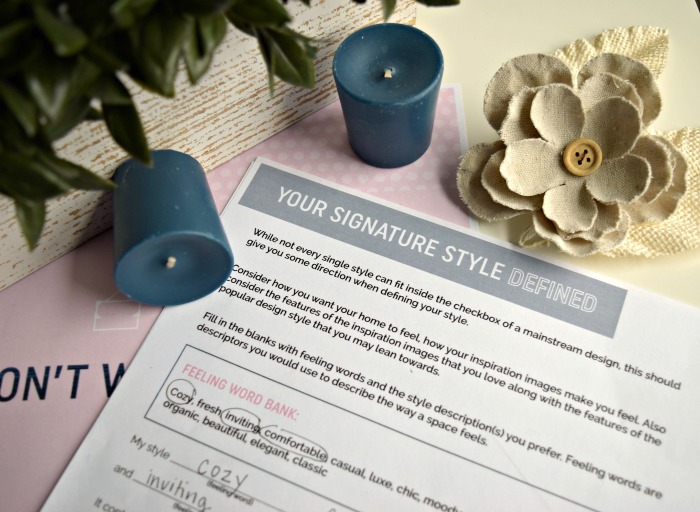 Enter the giveaway at the bottom of this post!
As I am becoming more particular in my thirties (gasp!), I know that I can't be alone. And this busy mom knows when to look for help. This year I am determined to make it a goal where I only decorate my house with pieces that fit the bigger picture, not the items that are on sale. To help me with this, the ever lovely Chelsea Coulston from Making Home Base, loaned me a copy of her eBook, 'Don't Wait, Decorate!'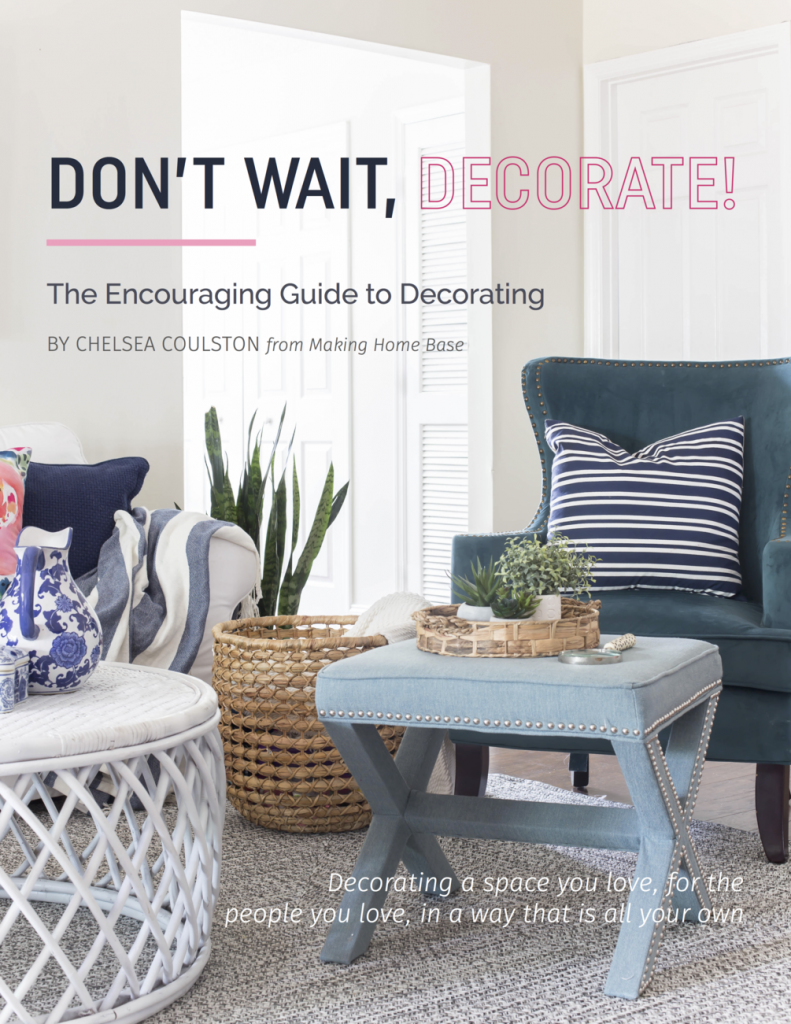 Not only is Chelsea a sweet mom & military wife, she has a talent for encouraging others on how to find their style and decorate their homes –right now. If you're like me, it's always maybe next year, or after the next relocation (guilty!). Chelsea has a free sample chapter that you can instantly download if you're needing encouraging guidance (like me!).
With my goal to find a cohesive style this year + Chelsea's guidance, I'm already on my way! Chelsea includes several worksheets to ensure you're feeling confident and knowledgeable while reading her eBook. You can see my own worksheets at the top of the post– I'd like to consider my style as Cozy French Transitional. It's warm and inviting. <<<< 🙂
Expect to see small but significant changes coming to our home style this year.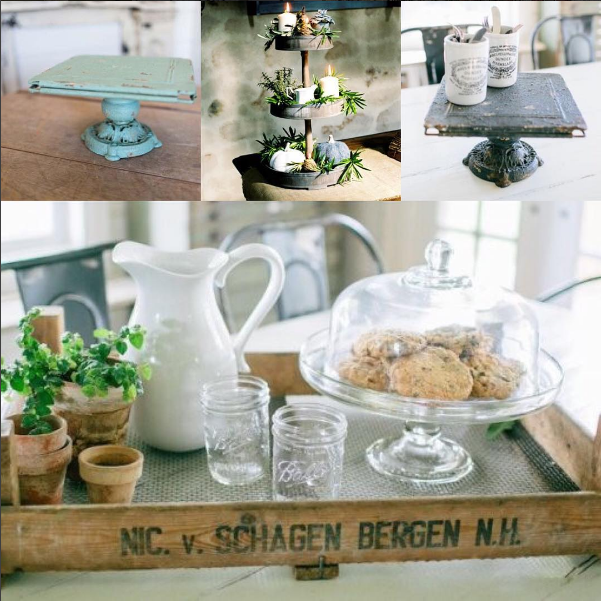 Now knowing that I am looking for blue, green, and antique white items to accompany all the transitional wood pieces that I love, I immediately turned to Farmhouse Refined. Have you seen Susan's feed on Instagram? It's drool-worthy. Farmhouse Refined has the perfect farmhouse style and even sells the Rae Dunn pottery that is taking over Pinterest these days.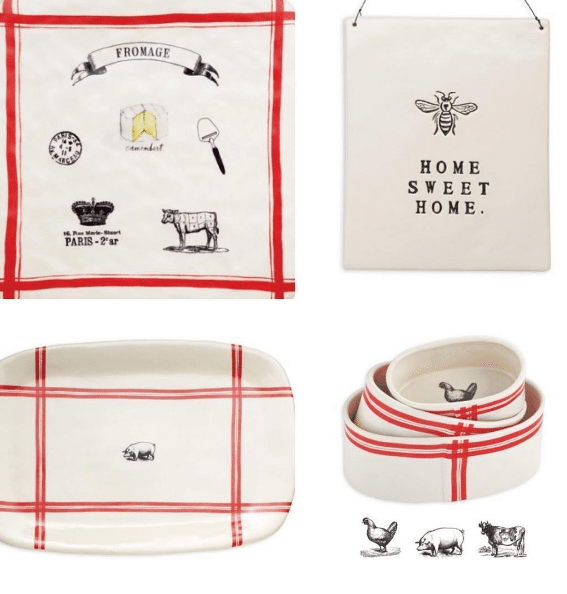 And if you need a new year, new home decorating plan, you can enter to win the eBook "Don't Wait, Decorate!" ($24 value) and a $30 gift card from Farmhouse Refined using the Rafflecopter widget below
Open to U.S. residents over the age of 18.