7 Last Minute Ways To Get Awesome Family Photo Outfits & Sessions
Skip the stressful family mini sessions with these no-fail tricks for awesome family photo outfits and mini sessions!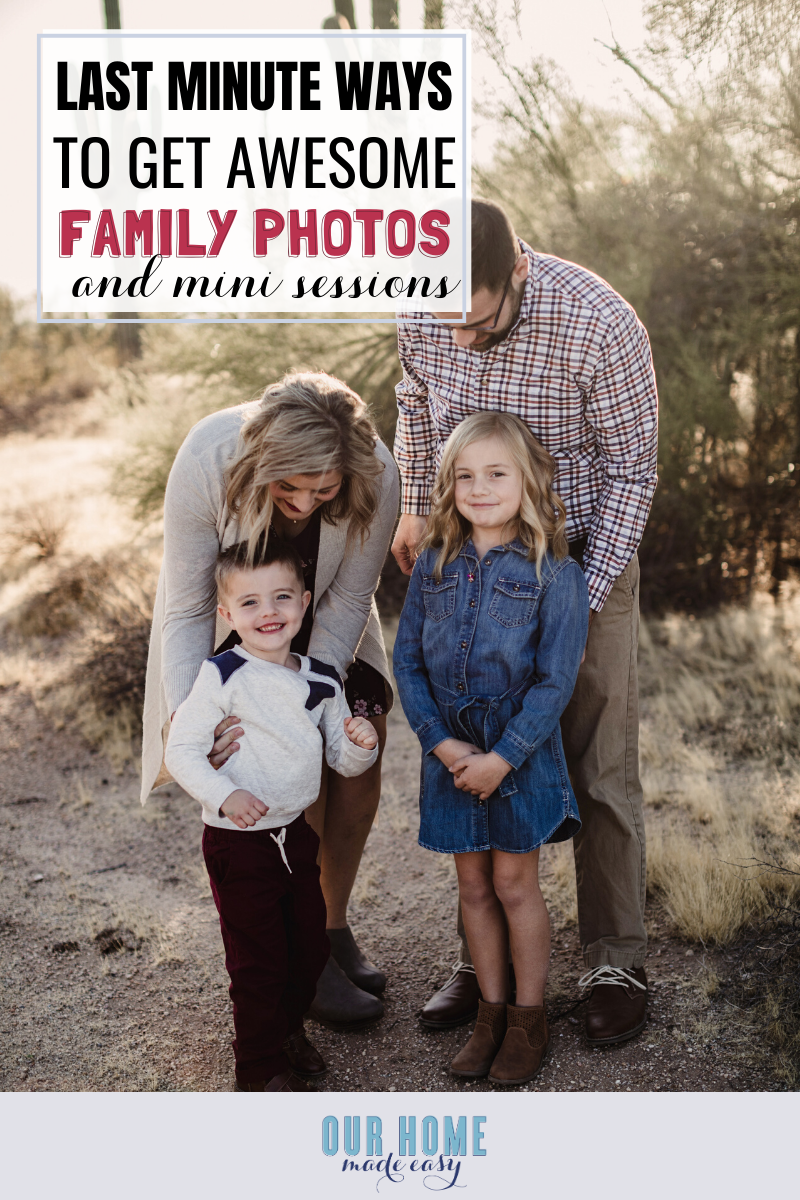 (This post contains affiliate links. Please see my Disclaimer for more information)
Do you catch yourself scrolling through Facebook looking at other families smiling in professional family photos and think "I'd like to do that, too?"
Or, do you schedule fall family photos every single year and it's downright miserable for the 20 minutes it lasts?
The kids are crying, your husband is mildly annoyed, and you really wished you had planned the outfits a little better?
Okay, I might have been projecting a little there, but really this post is everything I've learned over the years about what to do and what NOT to do during a family mini-session. And that includes the family photo outfits! #LearnFromMyMistakes
We just had our own fall family photos and mid-shoot I thought, Good Lord I need to talk about this…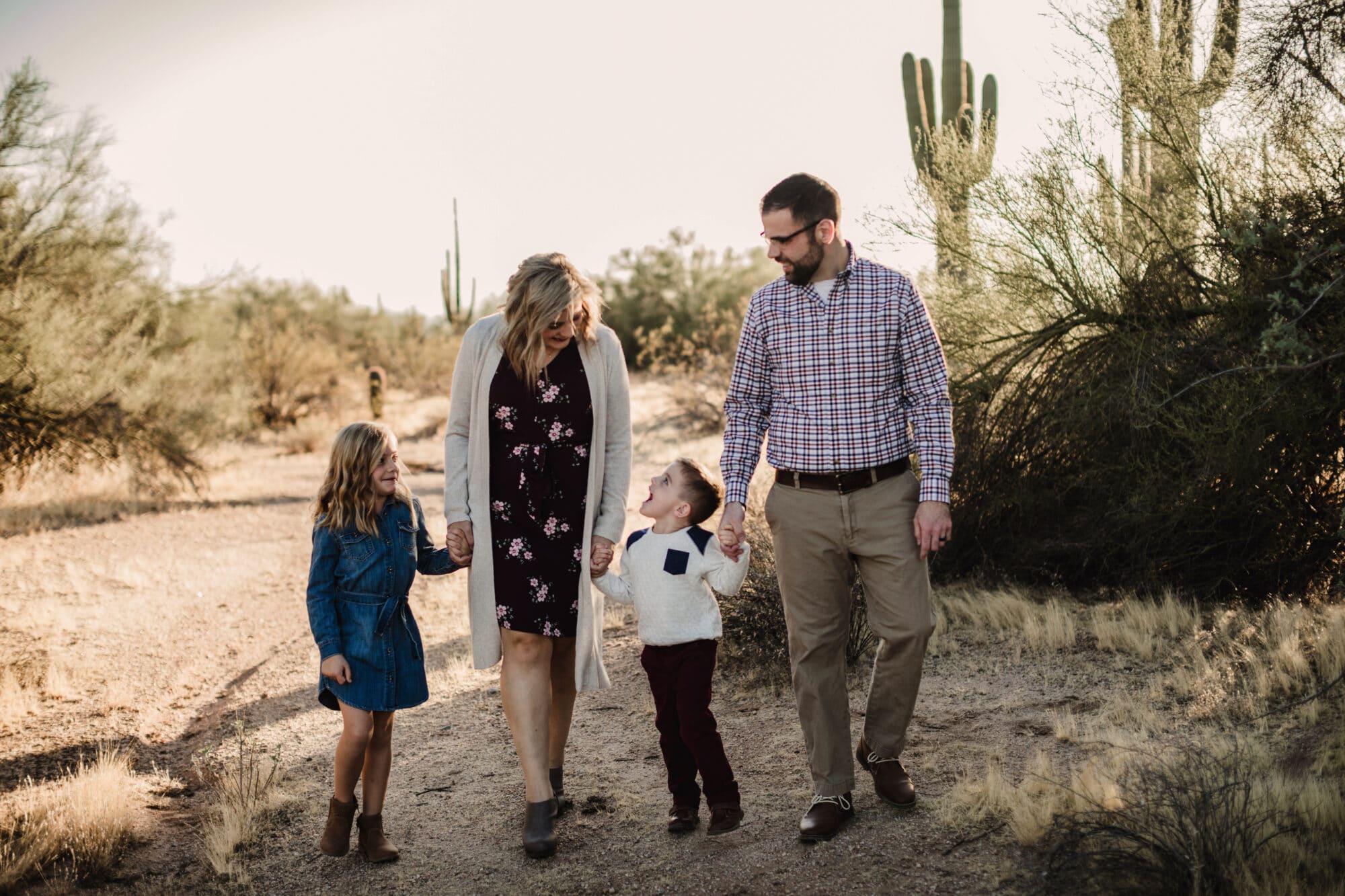 Quick & Simple Family Photo Outfits
I hope these simple tips help you coordinate a whole family's worth of outfits quickly!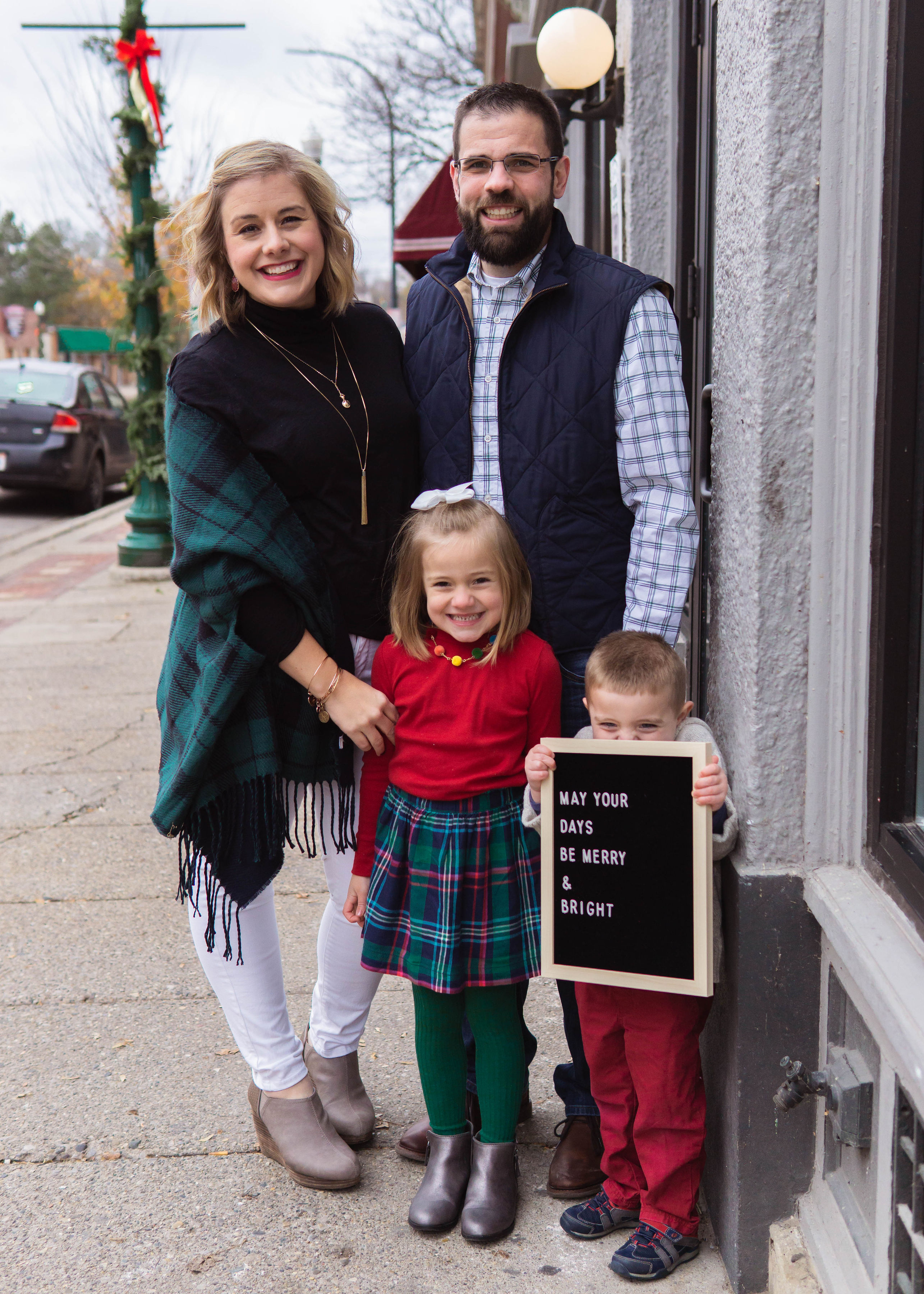 Dress Yourself First
That's right, skip the kids and start with yourself! I learned this from Alison at GYPO and it's transformed the way I prep for family photo outfits!
Plus…. it doesn't take me long at all to get everyone else coordinated once I'm know what I'm going to wear. It gives me a great jumping off point rather than NOT knowing where to start.
My favorite stores to find great outfits are Ann Taylor LOFT, Banana Republic Factory and Van Heusen. They both have lots of pretty, flowy silhouettes that photograph well. I finish anything else I need at Target.
The goal is to make you feel as comfortable as possible during an inevitably hectic photo session.
For our photo above, I found the poncho/shawl and black turtleneck at LOFT, then I walked nearby to Gymboree and picked out a few items for Aubrey and Owen. Instant family photo outfits in less than 30 minutes!
If you don't love doing your hair (like me!), consider getting your hair done at DryBar the morning before your mini session or at your local hair salon. They won't cut or color your hair, but just give it a nice style so it's the last thing you need to think about when you are running around getting everyone else ready!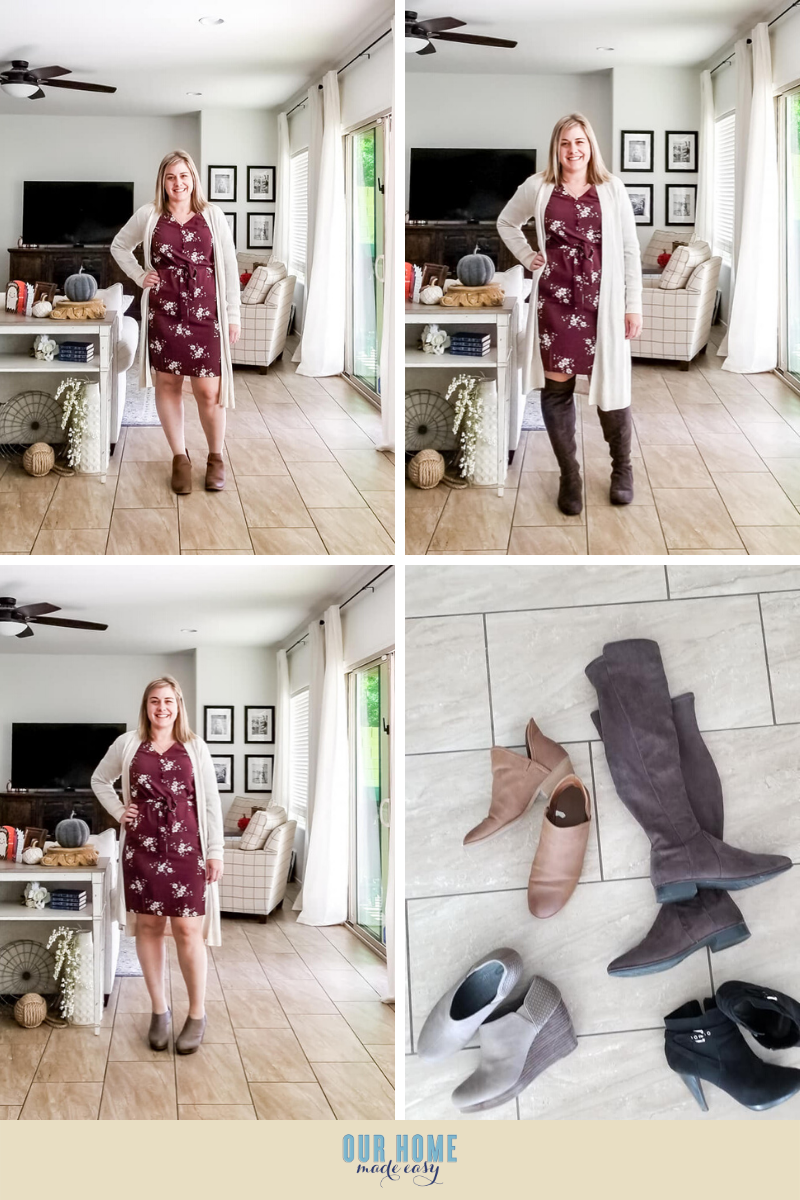 Bonus tip—
If you're debating about which shoes or accessories to wear, take a photo before your mini session. I purposefully bought this burgundy dress and cardigan to go with my knee boots. However, once I put them all on together, I did not love it as much as I thought it would.
You can see right away what looks better and it's one less thing to worry about on the day of the mini session!
Other Posts I Think You'll Enjoy: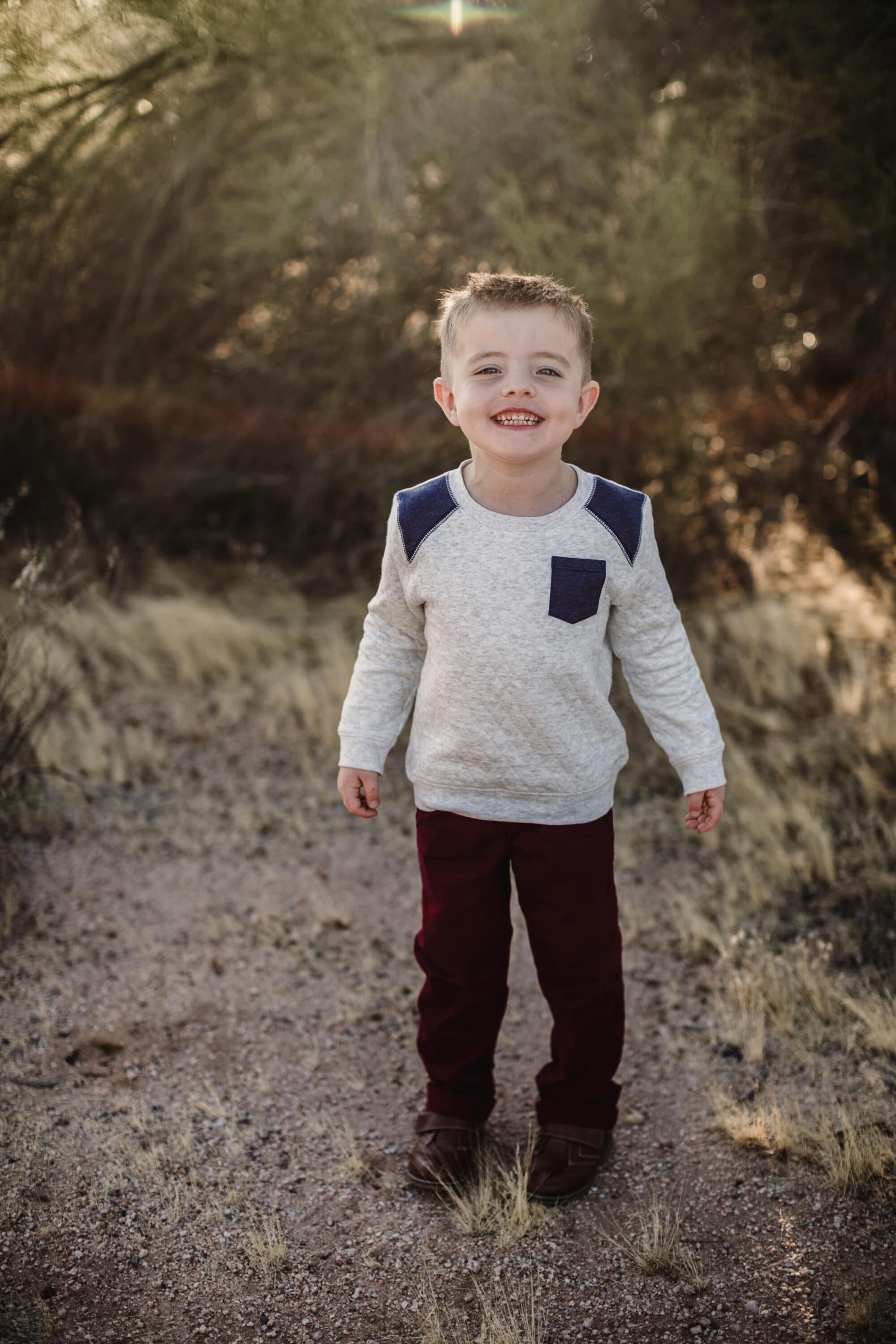 Dress for Comfort Over Pinterest Perfect Family Outfits
Now that you are ready to go, it's time to find some great outfits for everyone else! Start by shopping through everyone's closets. You may be able to pull in jeans, khakis, button-down shirts, vests, brown shoes, and accessories.
Try to build some texture with different fabrics.
But if you do have to pick up a few things, don't spend your money on items that no one will wear again. Deliberately choose clothes that will become regulars in the rotation. If you do want to add something special, add in an accessory or two.
For us, little Owen loves red pants. He wore holes in the knees in the ones from last year's Christmas family photos. Thankfully we moved to Arizona the wee the pants gave out and he's been in shorts every day since!
These days, he refuses to wear long pants as he calls them. But I knew that I really didn't want him wearing shorts and sandals in our photos. So— I found some inexpensive red pants from Old Navy.
Thankfully, he loved them.
If you do need to go shopping, you can do it completely online! I feel a little silly sharing this with you, but in the photo below, I bought everything online and during a lunch break. I didn't have the time to run around town or in multiple stores this year.
Here are my favorite stores for family photo outfits: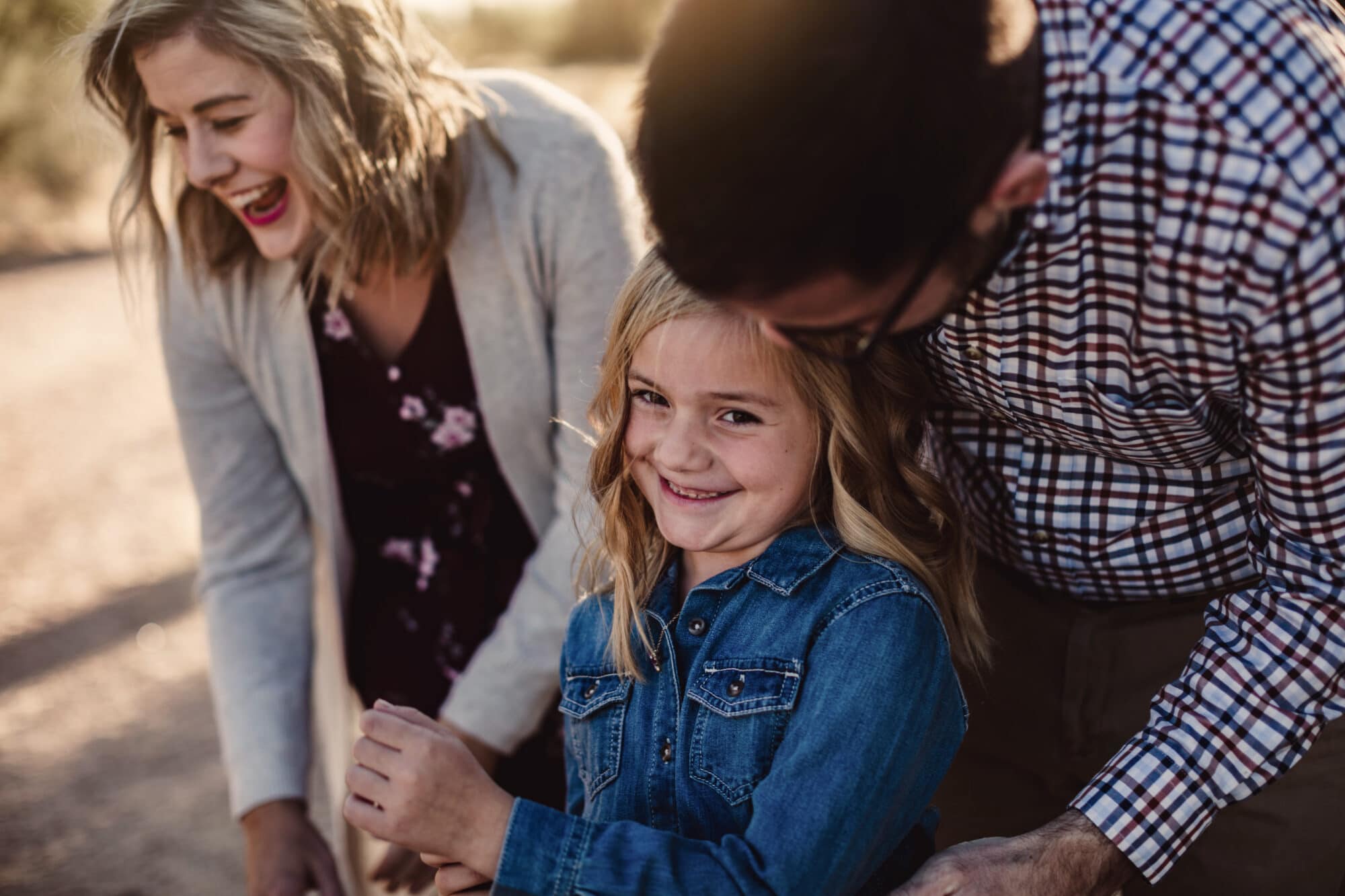 As for Aubrey, she can wear that denim dress with or without leggings all year long.
When you're planning clothes, you may be surprised at how much happier everyone is when they aren't complaining about being out of their comfort zone! Shopping in the closets for things they already own is the quickest way to make sure there won't be any complaints.
Plan the Best-Case Family Photo Mini Sessions
We all know family photo mini sessions can be a flurry of activity in just 20 minutes. But you can still plan to have the smoothest session, even if you feel like it went by way too quick!
Choose Your Photographer Carefully
If you don't already have a favorite photographer, do some research before you schedule a mini session with one. Ask others in your local Facebook groups about who they recommend. Then, check out their Instagram accounts to see if you like their photo styles!
Once you find one that you like, ask if they have any mini sessions available.
If they haven't already mentioned it, be sure to find out how many edited images you should expect and if you have the ability to print off your own photos for the future.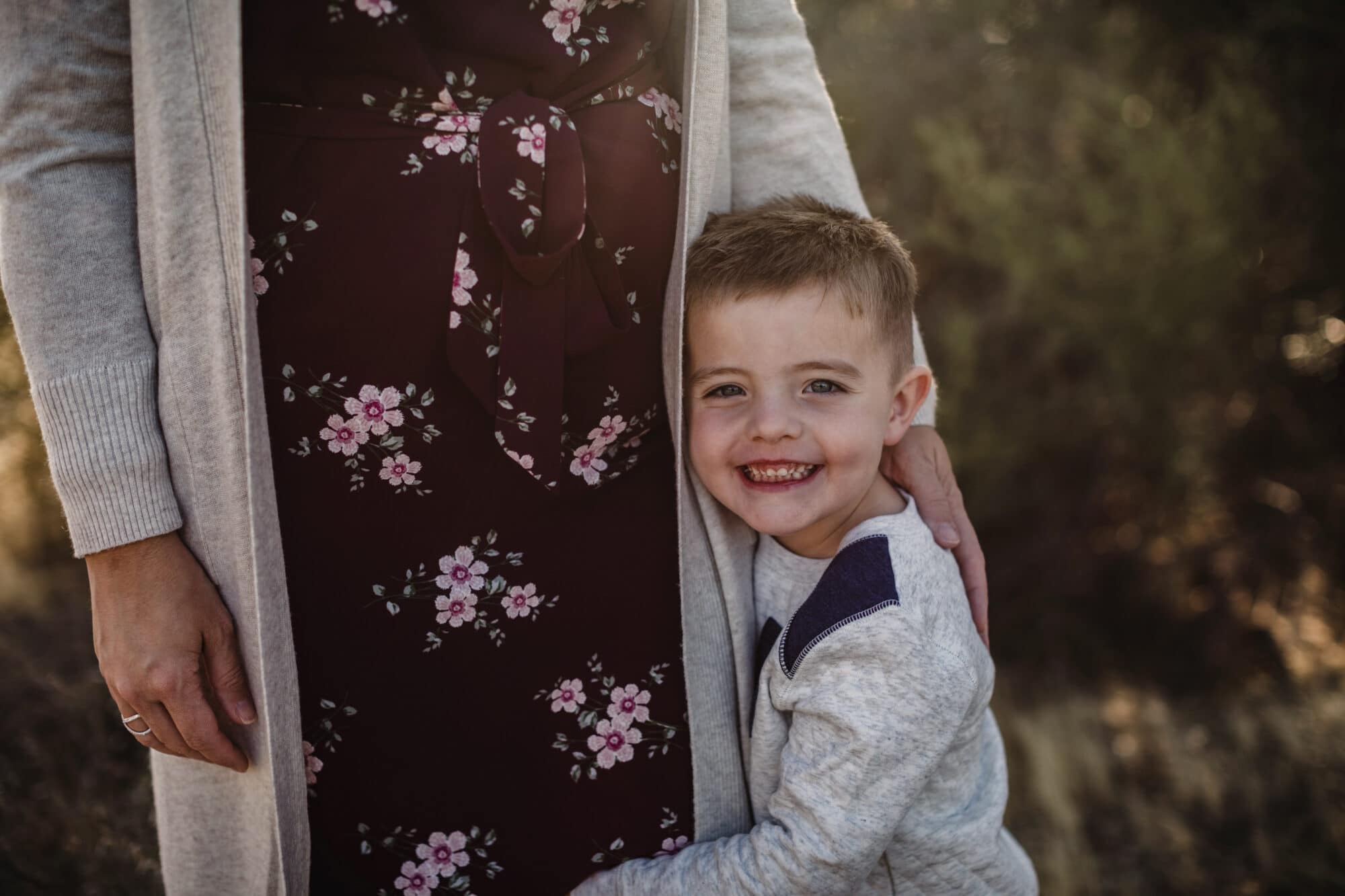 Bribery Is Not a Dirty Word!
We all need a little motivation to do things we may not want to do, right? If adults need this, wouldn't kids do too?
After having two toddlers who didn't like to cooperate, I learned that having a small snack ready was the key to making our sessions go way better than expected.
Plus, big smiles make fun pictures, even if they aren't perfectly posed!
What motivates your family?
Could you motivate your family's cooperation with a pizza dinner after photos, snacks, screen time, or extra video game time?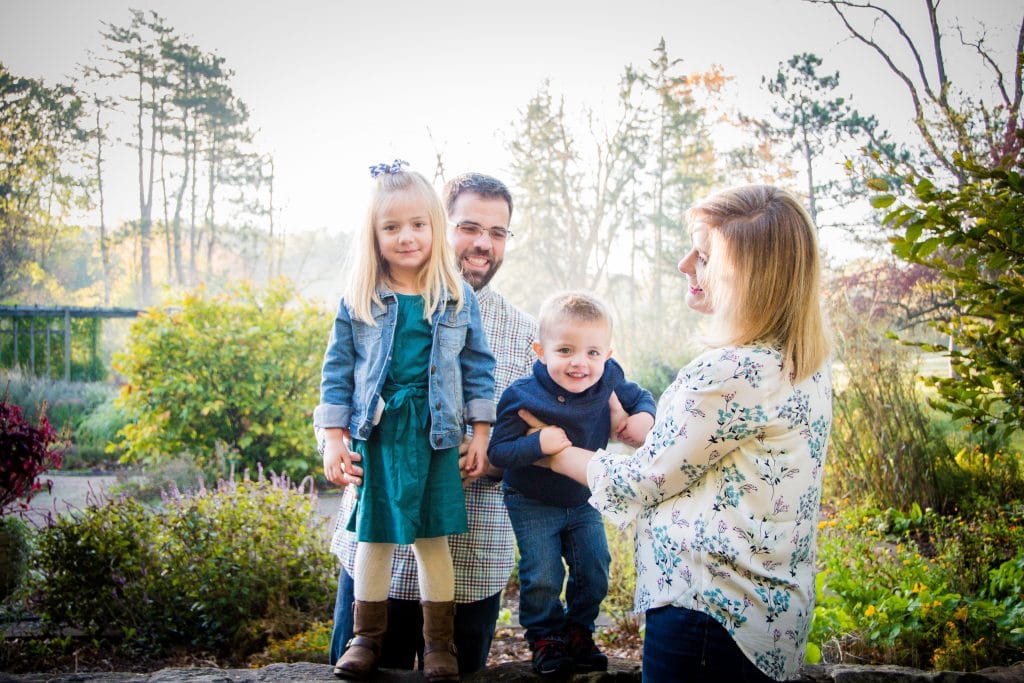 Consider the time of day
Oh… this is one where I have learned the hard way… never schedule a mini session right before lunch. Without snacks. #rookieMistake
If you have a bunch of morning people, consider asking for a morning photoshoot! We did one once right before we went out for breakfast! [The photos above] It was early, the ground was a little foggy, but it made for some great photos.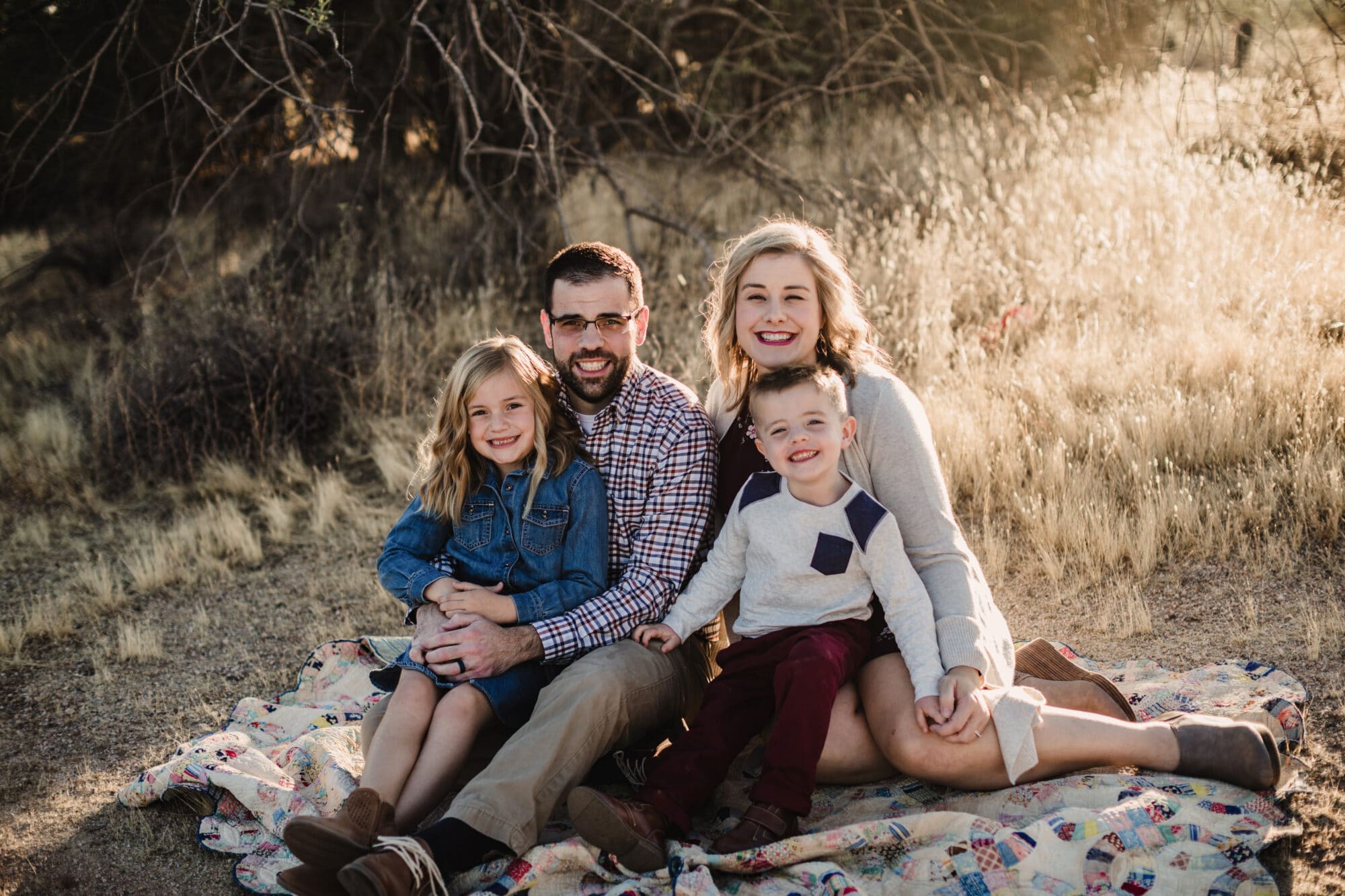 If you want a pretty sunset, ask your photographer about scheduling something for the "Golden Hour." The Golden Hour is generally the hour leading up to sunset. In the photo above, we shot it at 4:30 in the evening in November.
When you choose your next mini session time, don't think about what time sounds okay, consider the time that works best for your family and their personalities. You don't want to miss naptime, lunch, or cause any extra stress!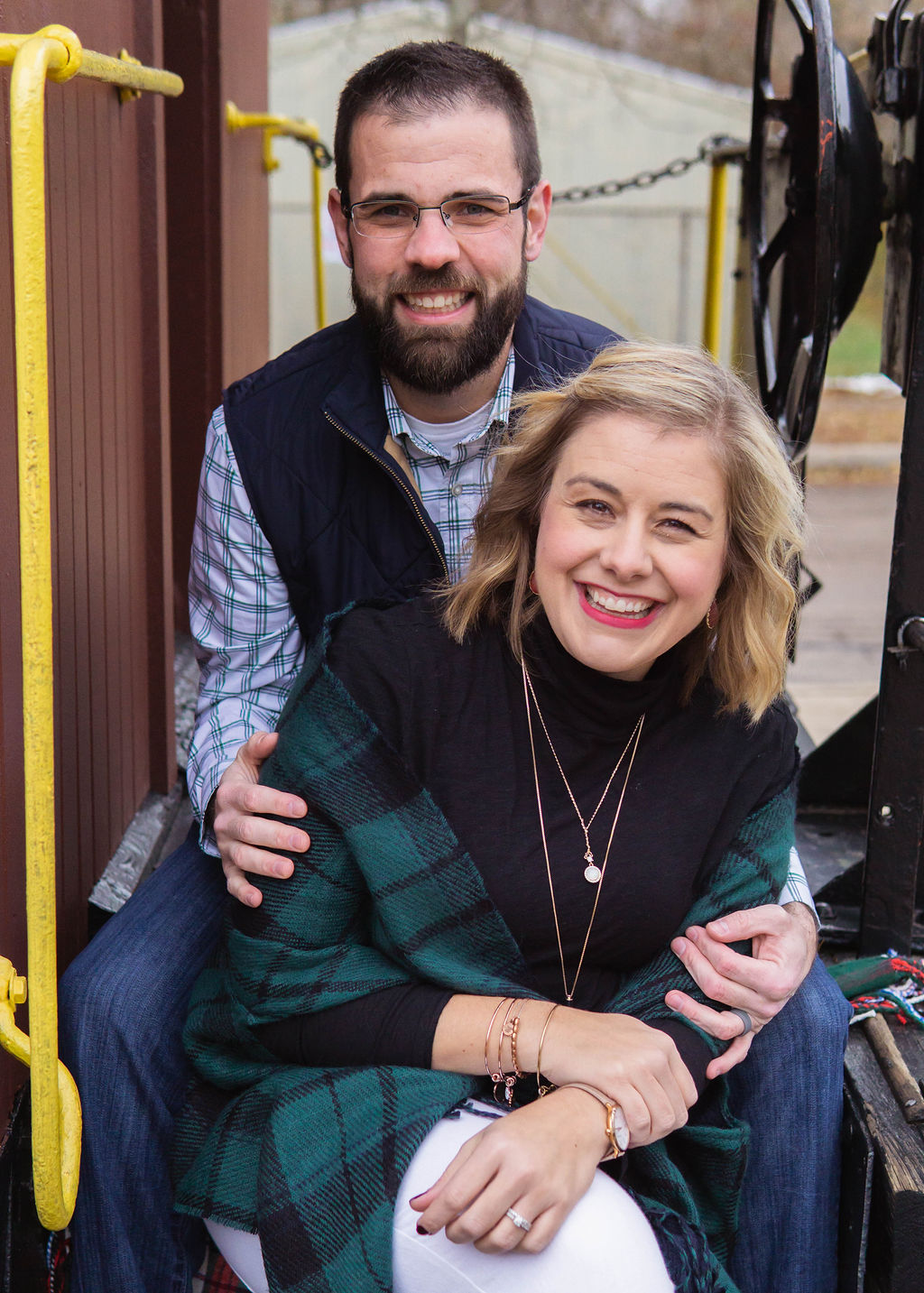 Speak Up About Photos You Want
At the end of your session, would you feel disappointed if you didn't get a certain pose? If so, be sure to communicate that before you start your mini session. It's so easy to forget mid-way through the session and then all of a sudden, your time is up.
For us, I always like to request a photo of Jordan & myself. It's so rare that we actually get a photo together, without a little person draped over us!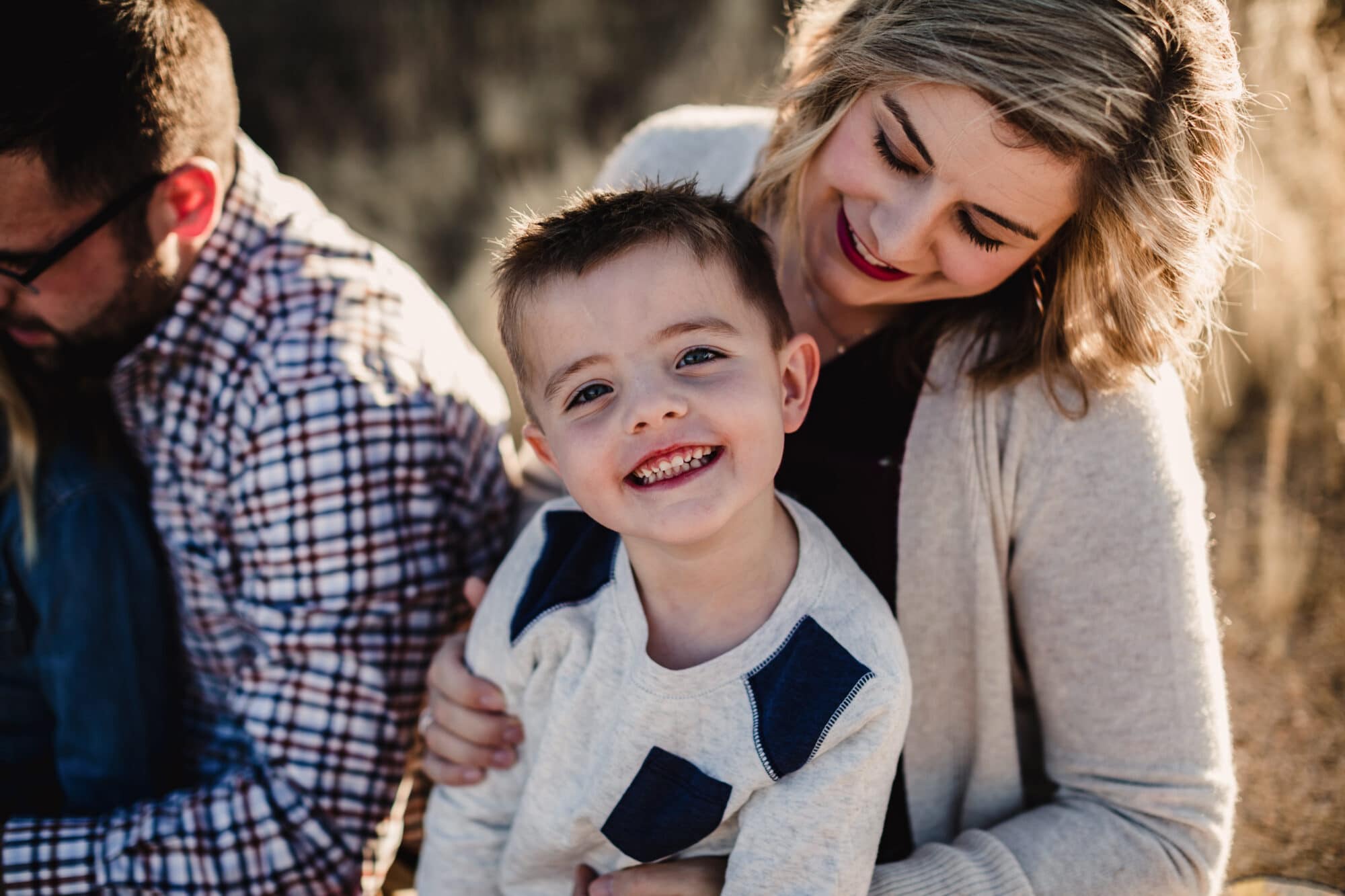 Embrace the Non-poses Ahead of Time
When you're looking through your photos, I completely understand that you want to see smiling faces and everyone looking at the camera at the same time! However, embrace the photos that happen in-between formal poses. Your photographer may catch some classic photos that are truly a "real life" photo over a staged one.
And that's okay.
If you can step back from needing every shot to be perfect, it will make your photo session must less stressful. After all, the camera doesn't record the complaints, the whining, or the occasional frown.
I hope that when your next family mini session comes up, you'll feel more confident about rocking your session! Plan your outfit first and pack a bag full of goodies, everyone will be just that much happier!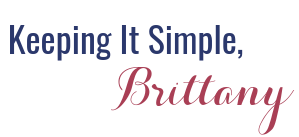 JOIN THE FREE WORKING MOMS LIFE HACKS CHALLENGE!
PIN FOR LATER: