This quick project adds style– without a big price tag! Spray painted mason jars are perfect for any season.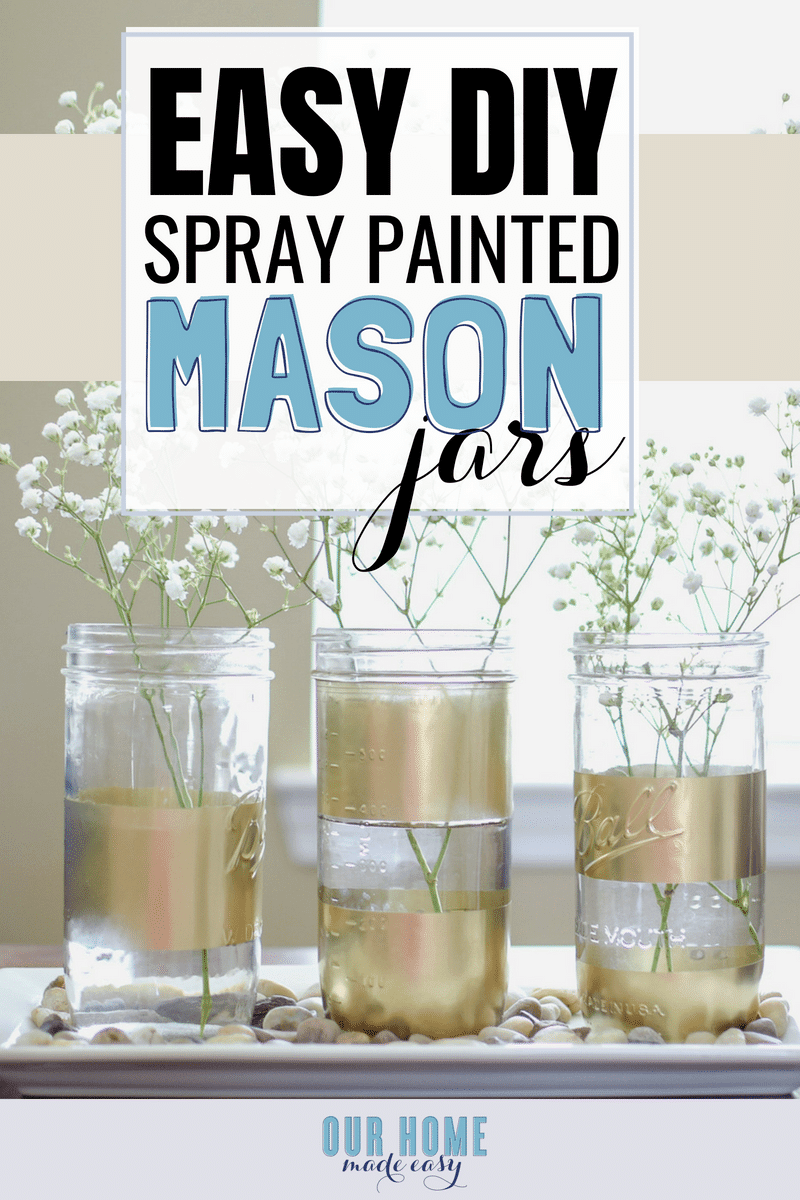 (This post contains affiliate links. Please see my Disclaimer page for more information)
We've been in Ohio the past 3 weekends and not much DIY-ing has been happening. Let's be honest– none has been happening.  We've been to several birthday parties, community festivals, fun family dinners, and even a family reunion. Whew. Now we're back in Michigan just in time for the school year!
But just because we haven't had hours to dedicate to making something grand, didn't mean that I couldn't do craft something small but still useful. I was inspired by my friend Jennifer's spray painted mason jars in copper. They seem like the perfect summer to fall transition decor.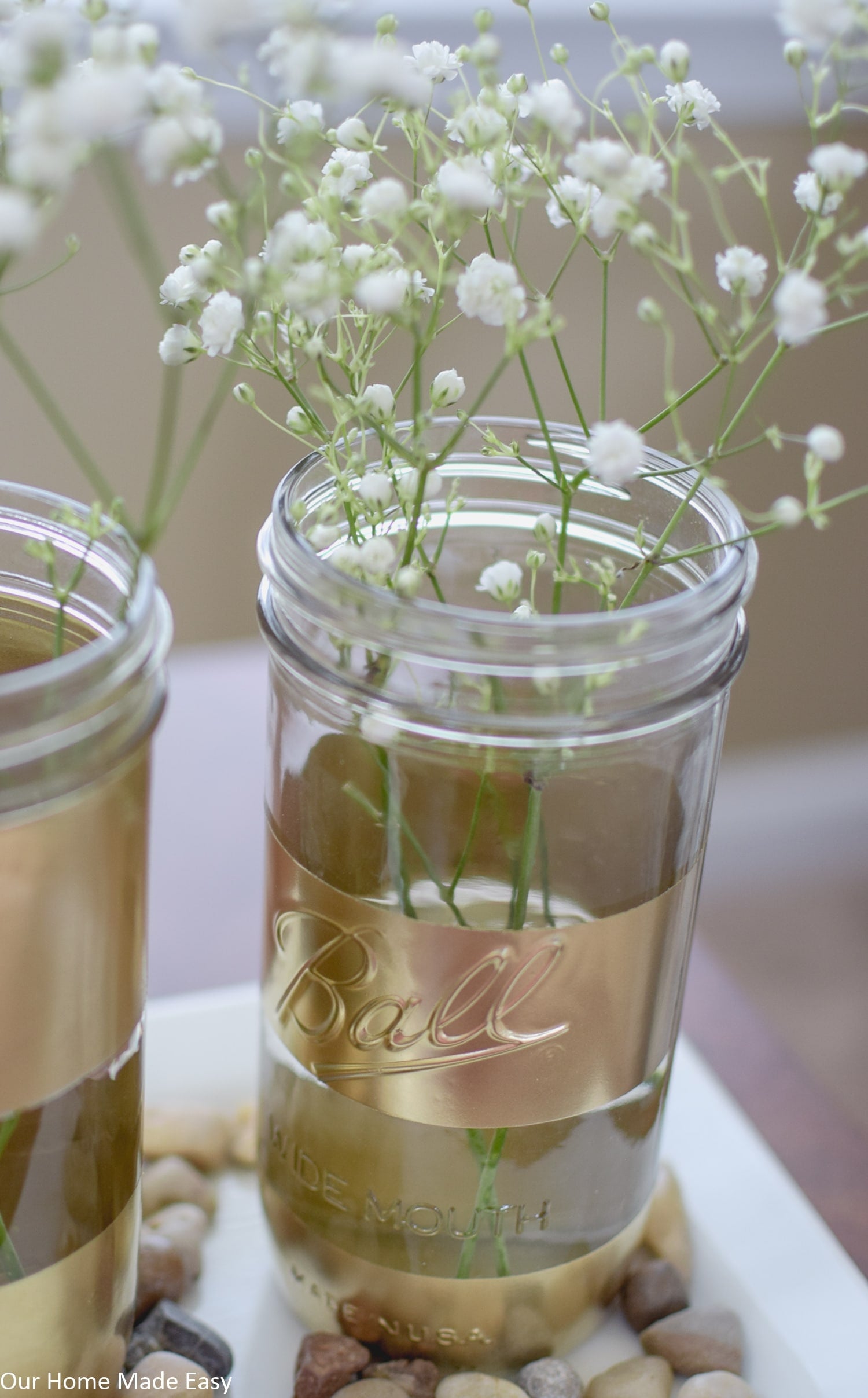 When I was thinking about what I could spray paint myself, I remembered the dozens of mason jars we had empty in the basement.  We had boxes of mason jars that were begging for a new life! How could I turn down the opportunity for practically free craft?
In a totally different topic: 4 years ago we helped make sauerkraut for the first time. We were lucky enough to receive gallons and gallons of the kraut which mean that I learned how to can! And thus– I had 60+ quarts and pints of sauerkraut downstairs. And lots of empty jars as we've enjoyed the yummy sauerkraut. 
But back to this project…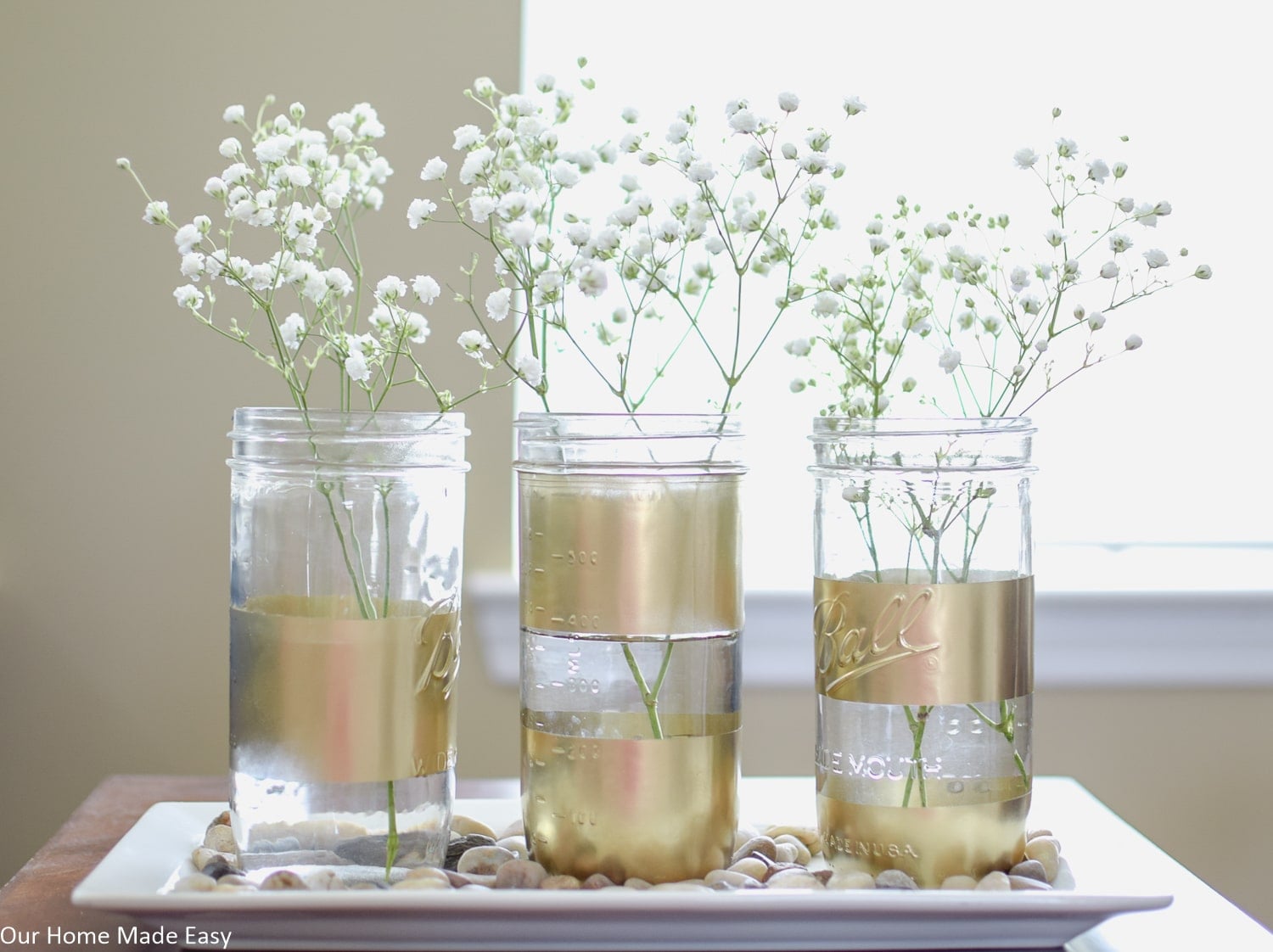 Spray Painted Mason Jars
Use any leftover vases, mason jars, or glass containers! That's what makes this project so downright easy.
You can make a fun new piece for just the cost of spray paint— small projects are BIG wins, too!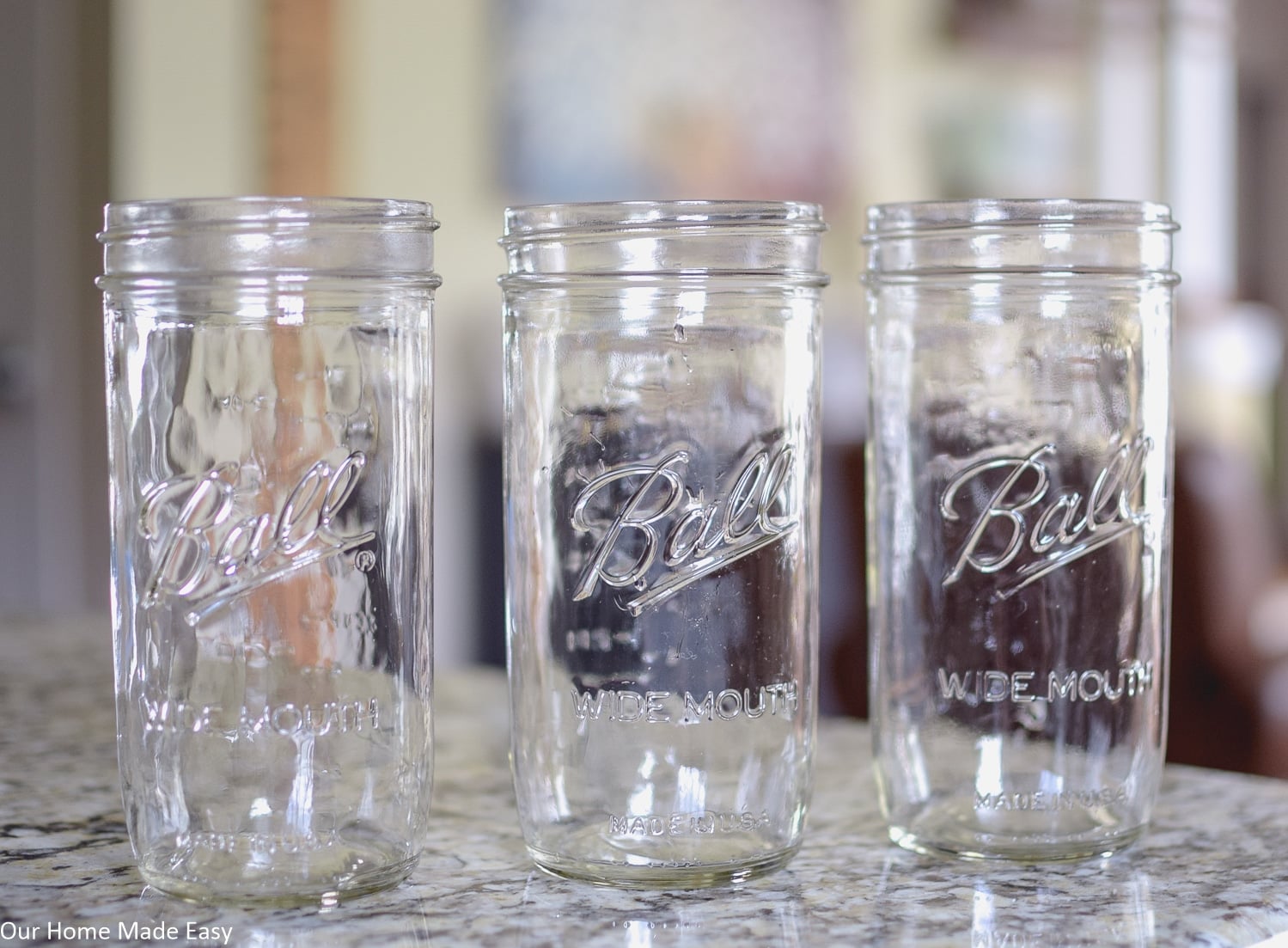 Supplies Needed:
Glass jars in various sizes (We used these ones)
Painter's Tape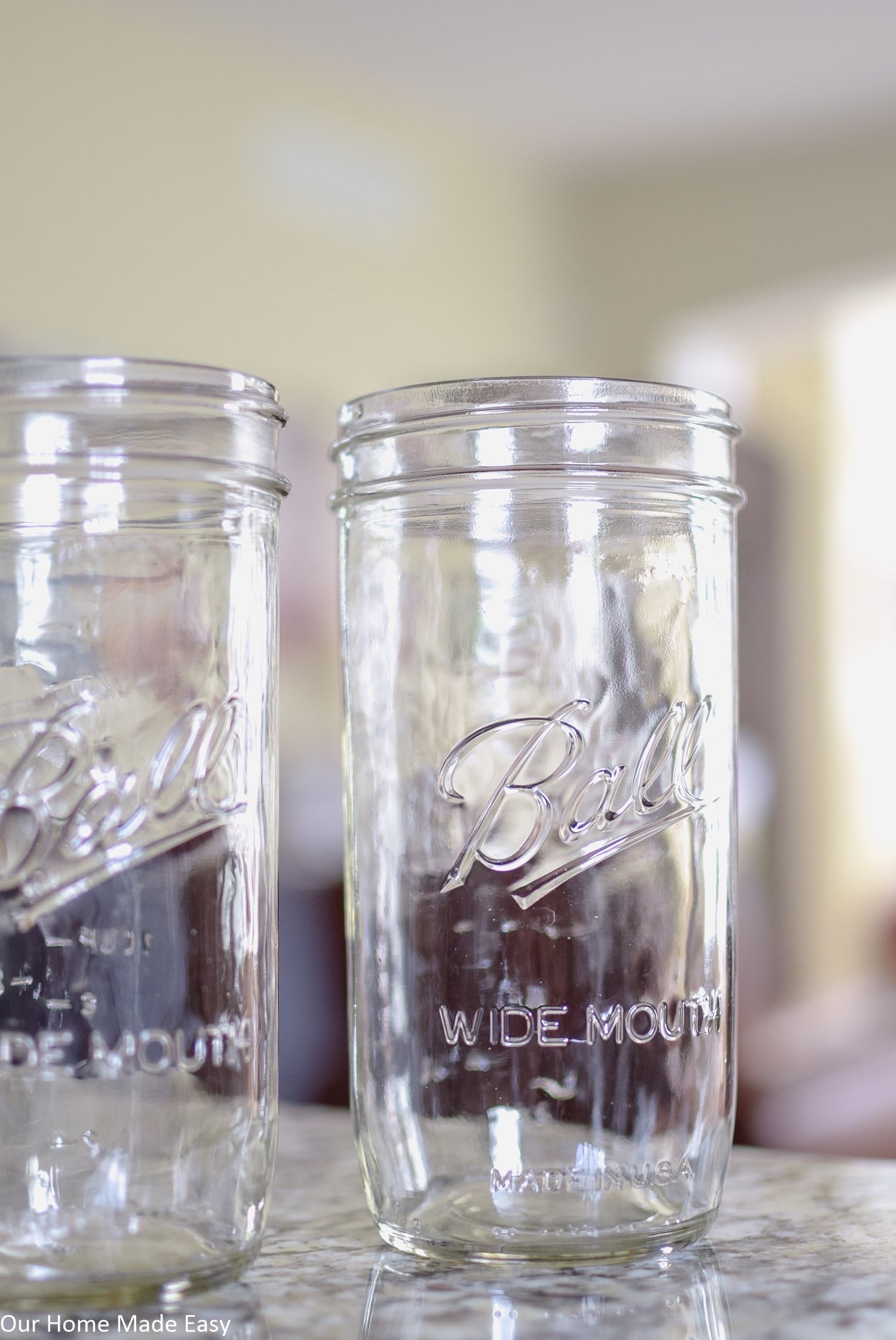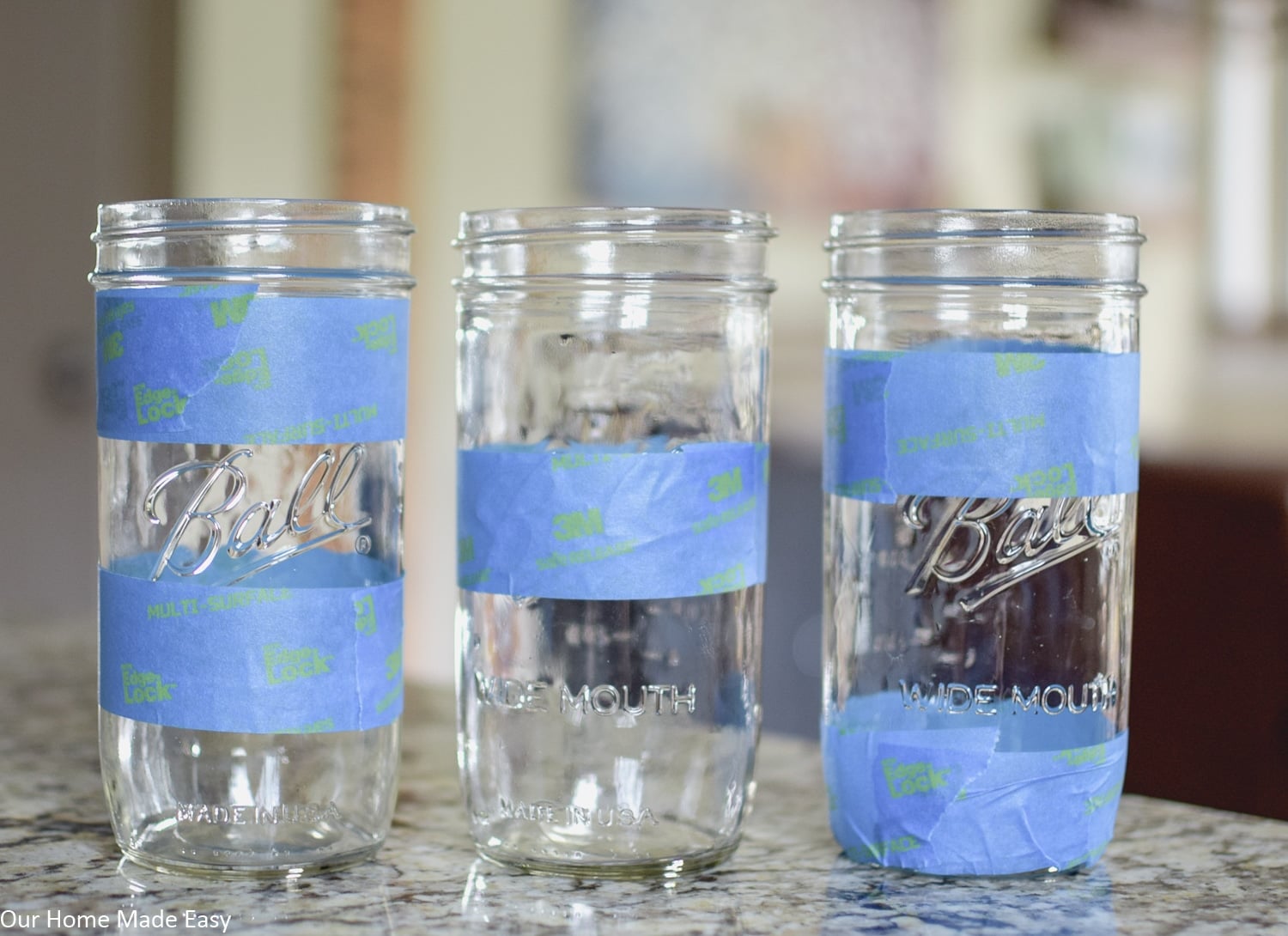 Prep Your Jars
Before I started the fun part of spray painting, I prepped the mason jars. I washed them out with warm soapy water (they've been in the basement for a while) and then dried them off.
Next, I used painter's tape to create stripes where I wanted to keep paint off the jar. To keep paint out of the inside of the mason jars, I crumpled up some paper and stuffed them.
Not pictured: The extra amount of tape around the jar threads. Do this to keep your vase tops clean of paint!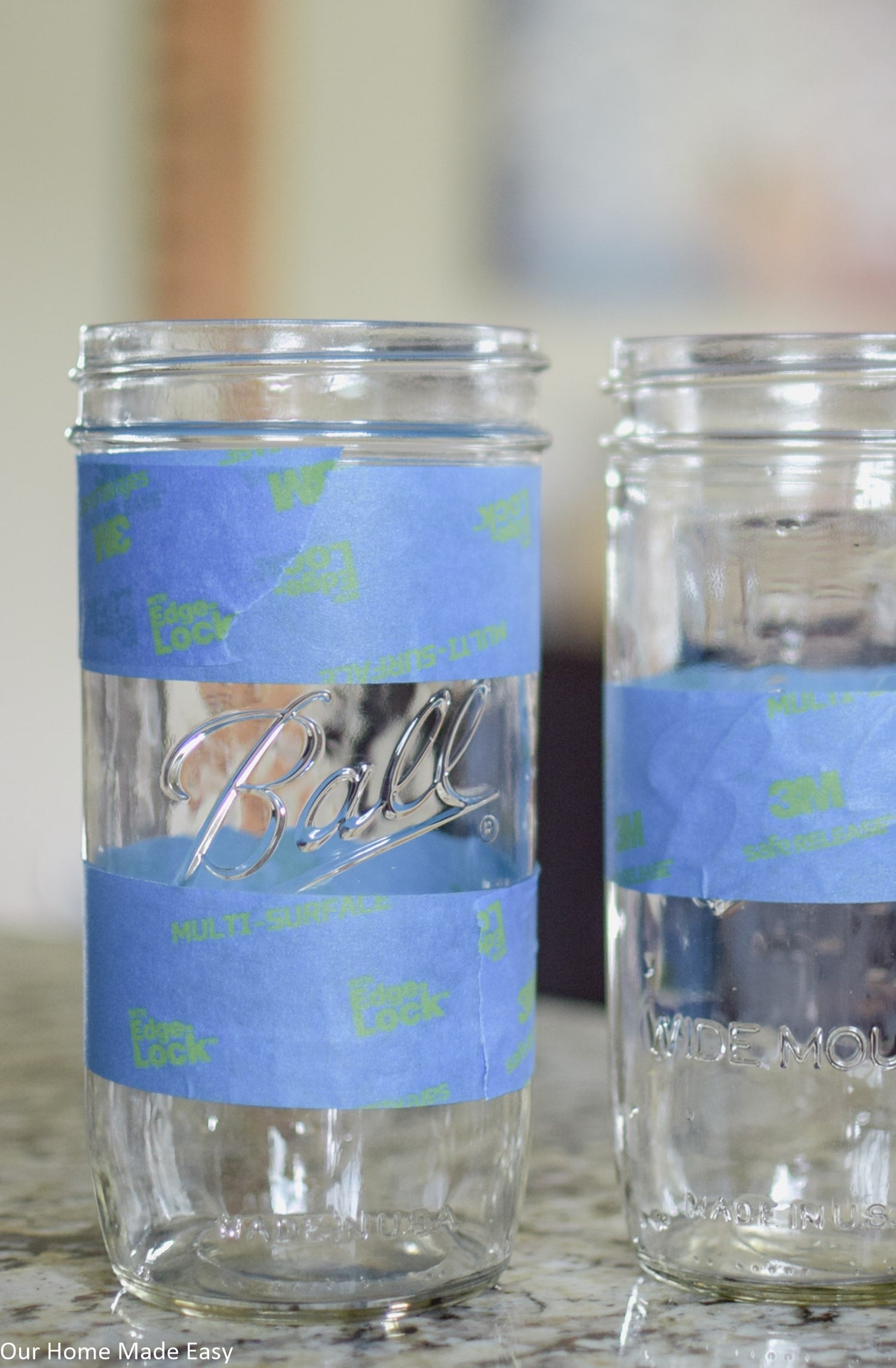 Spray Painting The Jars
To avoid paint sneaking inside the jars, I flipped them over and painted them upside down.
Using very thin coats, I carefully worked back and forth to cover the jars. After each coat, I let the paint dry for about 45 minutes. And I did this 3 times.
Once the paint dried, I carefully remove the painter's tape.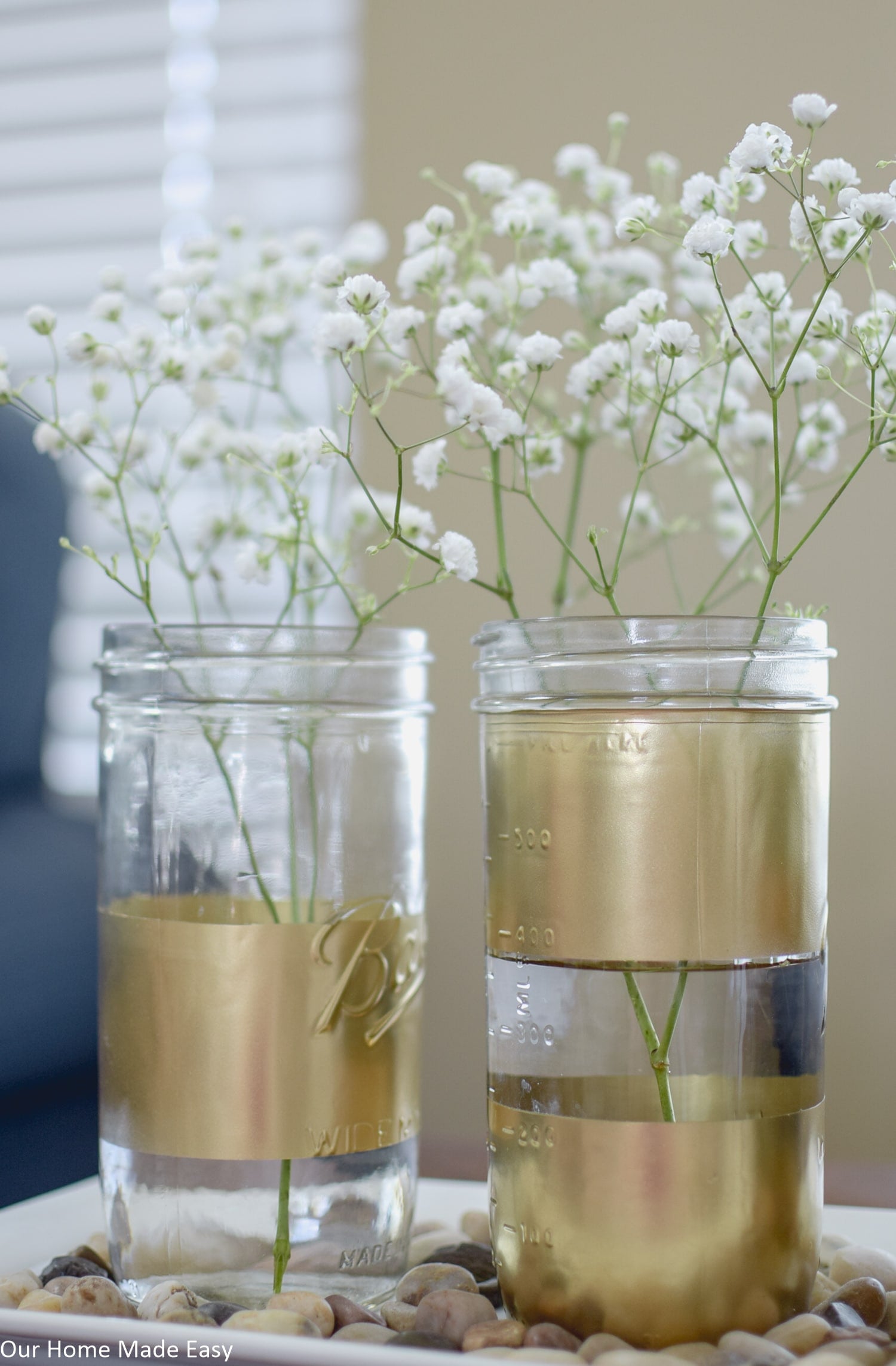 I added in a few springs of baby breath from Kroger (I have a slight obsession for their $4 bouquets!) and called it a project. Who says fresh flowers are only for special occasions? I like to grab a bouquet when we run next door to Home Depot. 🙂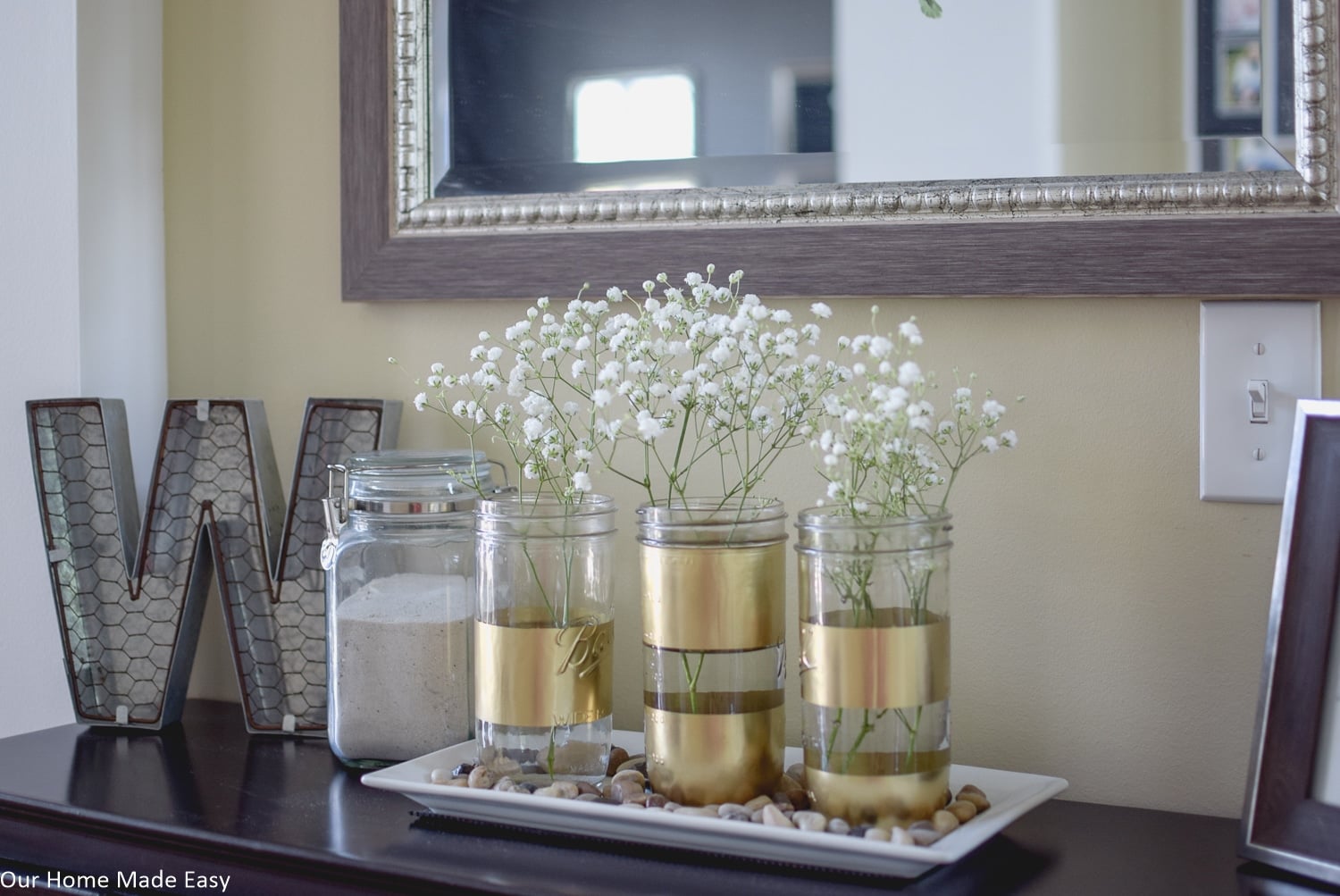 I set these mason jars in the entryway as a great late summer to fall transition. Later this month, I'll hang my fall wreath. [You can find the 2 step wreath tutorial here!]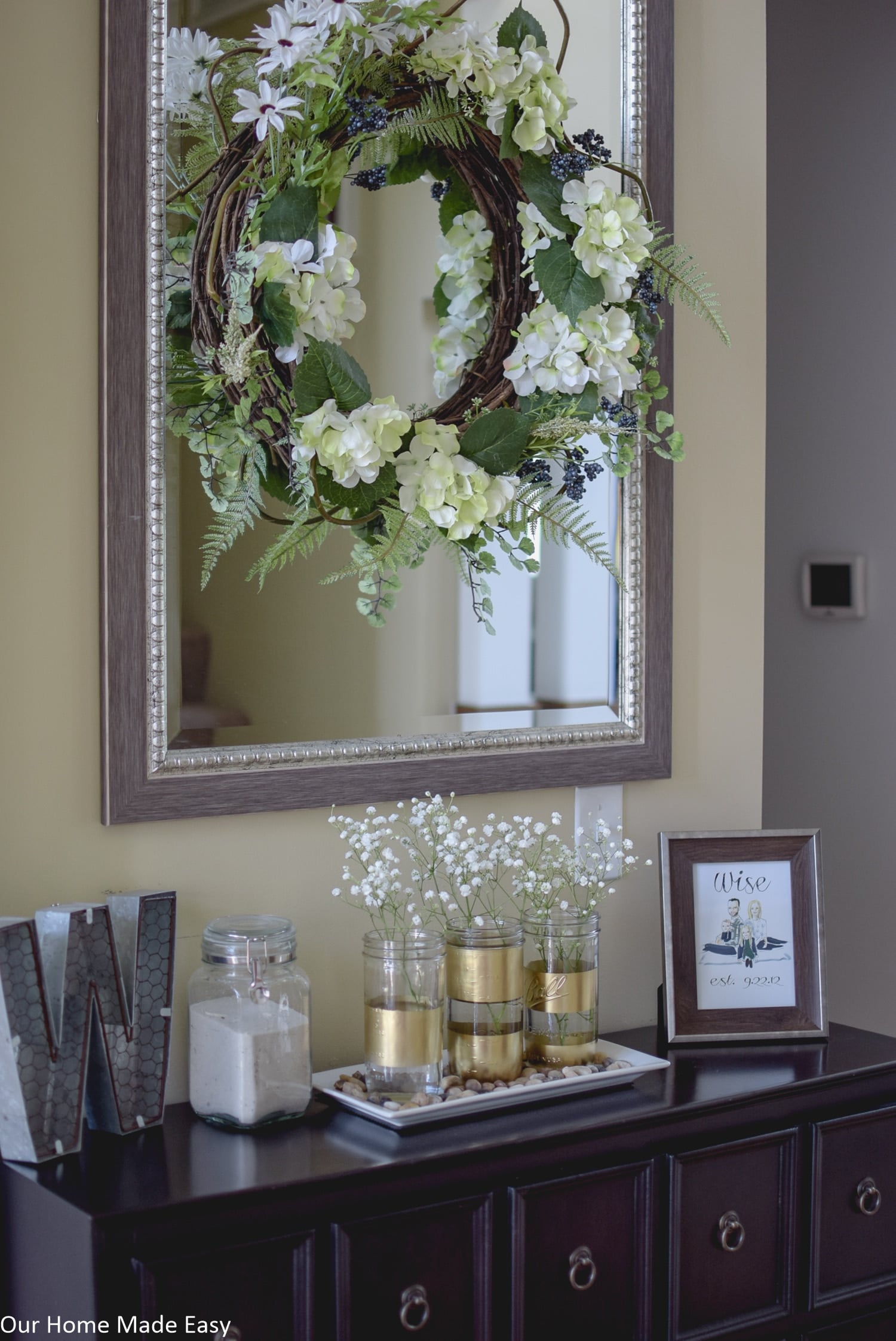 These spray painted mason jars are perfect for when you want to change up the decor in a small way without spending too much time or money. Let me know which colors and designs you choose in the comments below!
PIN FOR LATER: