3 Ingredient Slow Cooker Sausage & Queso Dip
Make this easy 3 ingredient sausage queso dip for your next party! It's the perfect tailgating recipe!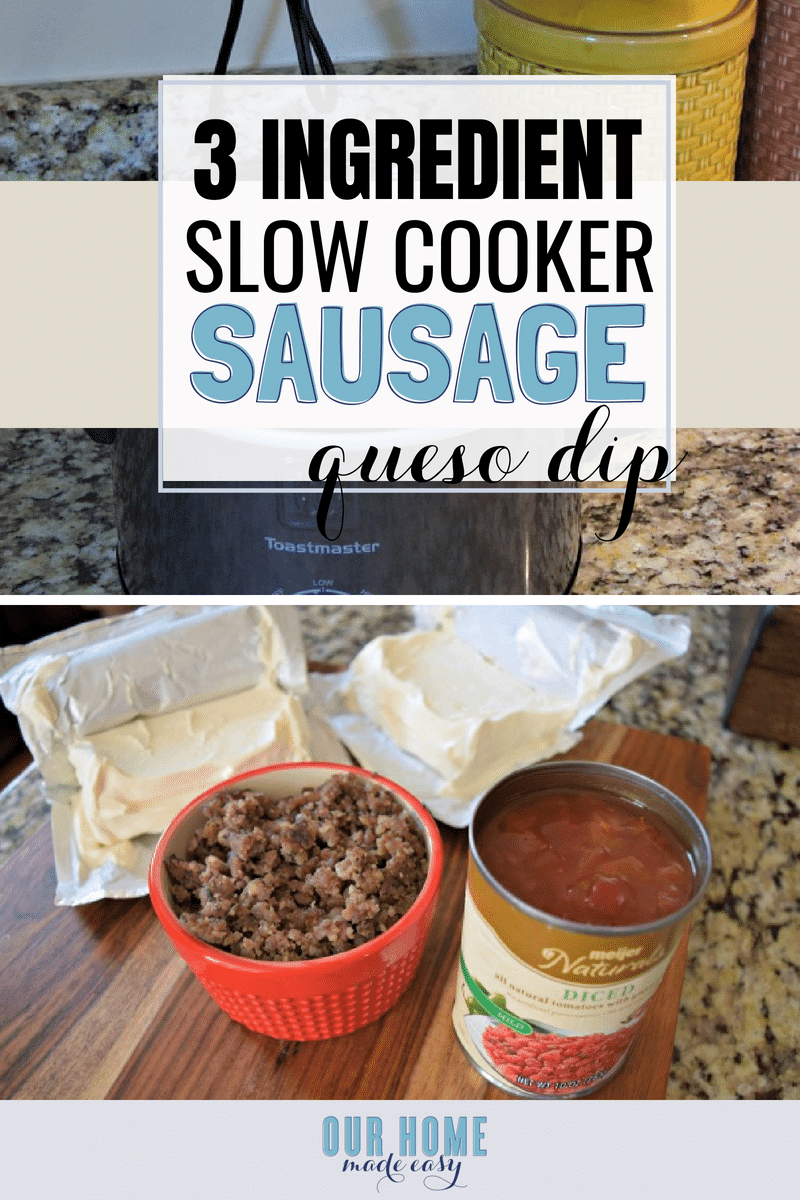 This post contains affiliate links. If you shop from my blog, I may be compensated for clicks or purchases that you make. Read my disclaimer page for more information.
Hey there!! We are over here enjoying football season and the October weather. Are you a football loving family? Between college football and fantasy football, I can count on some game playing in the background Saturday & Sundays. Over the years I like making party food for Saturday night games. It kind of makes the night a little more entertaining, even if we are at home… I'm in yoga pants… and the kids are asleep upstairs.
But the problem is that there is usually just the two of us and I don't need a massive spread of food for a couple who just want a snack. Anyone else have that problem? One of my favorite go-to recipes is perfect by itself or good for adding to a game day spread because it doesn't make a gallon.
I love this queso dip because it reheats well ( we can't ever finish it) and I can count on having the ingredients on-hand when we decide to make it.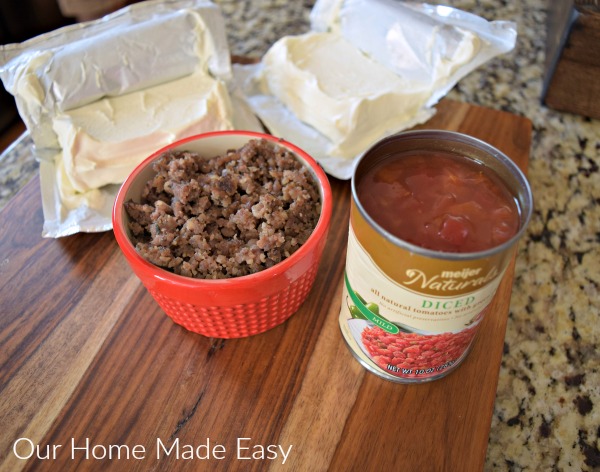 Instead of needing my huge 7 quart slow cooker, I use a 1.5 quart slow cooker. It's perfect for small dips like this and I don't have to worry about scorching the dip in a slow cooker that is too large. << Because we are trying to make this easy >>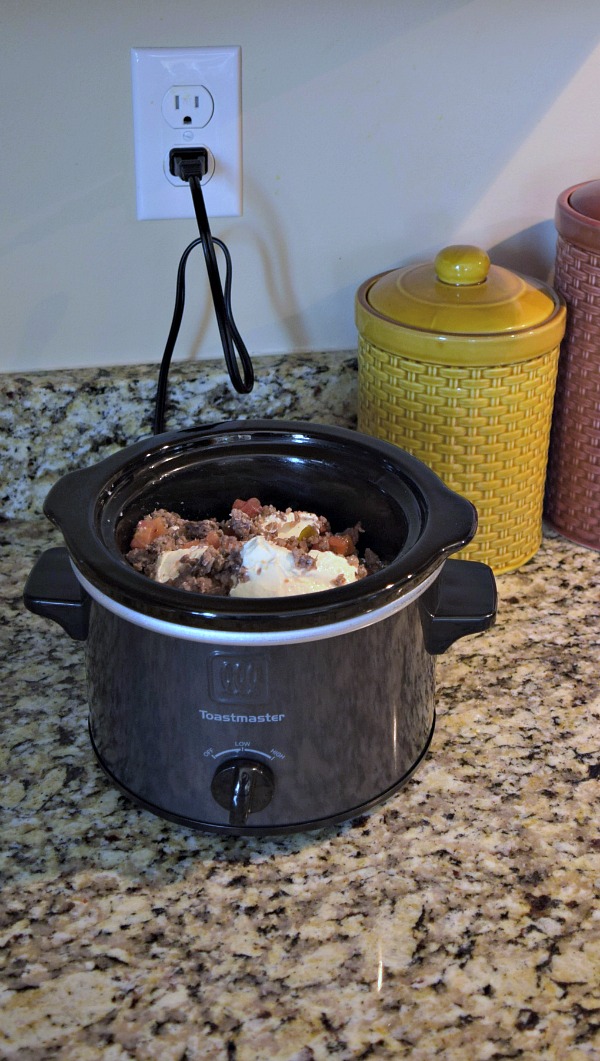 Once you brown the sausage, toss it into the slow cooker and turn it on high to start the dip. You can always adjust the temperature once its well combined.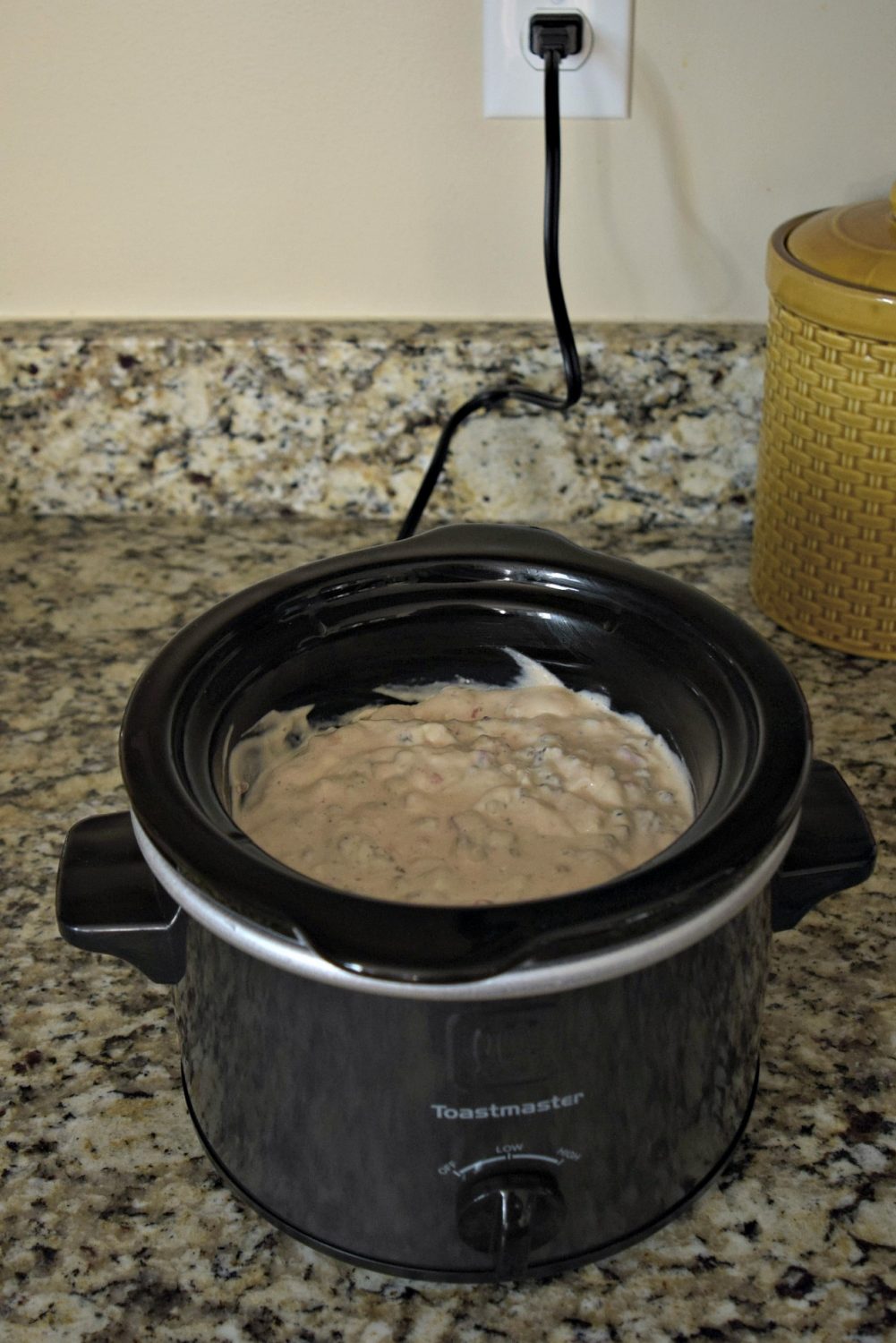 Now it's ready for serving! Our favorite is to pair it with blue corn chips. Okay any salsa or queso dip gets blue corn chips (they are sooo good)!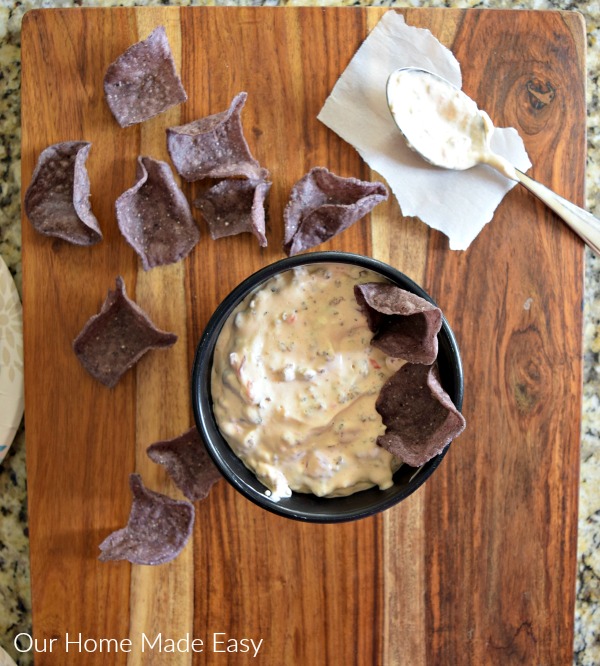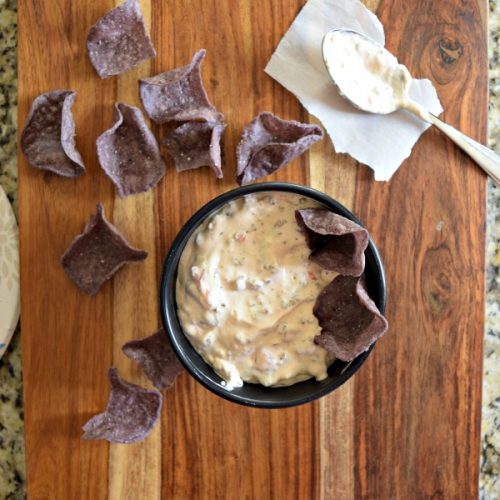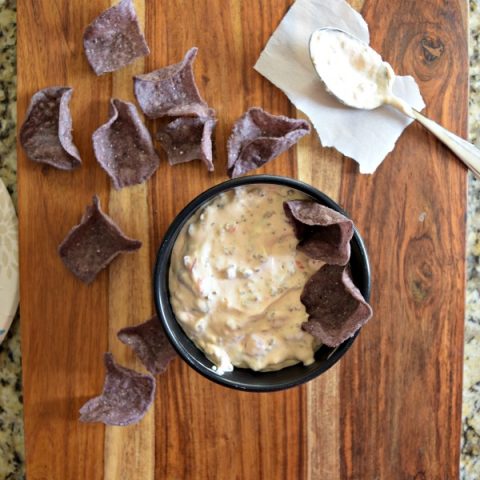 Yummy Slow Cooker Sausage Queso Dip
Total Time:
2 hours
10 minutes
This easy three-ingredient queso dip is perfect for a tailgate party!
Ingredients
1 pound Ground Sausage
1 Can of Tomato & Chilies, (like Rotel)
2 8 ounce bricks of Cream Cheese
Tortilla Chips for Dipping
Instructions
Brown the Sausage in a skillet
Drain excess grease off the sausage
In a 1.5 quart slow cooker, mix together the tomatoes, cream cheese, and sausage.
Cook on High until well combined.
Serve immediately or turn temperature down to Low
Notes
This can be easily scaled up to accommodate a larger crowd in a larger slow cooker.
PIN FOR LATER