Are you already stressing about how to make Easter dinner for your family this year? The main dish doesn't need to be complicated. Today I want to share a busy mom hack for making a perfect Easter Ham but without the hassle of actually learning how to make a ham (and we aren't talking about a dry tasteless piece of meat, you guys).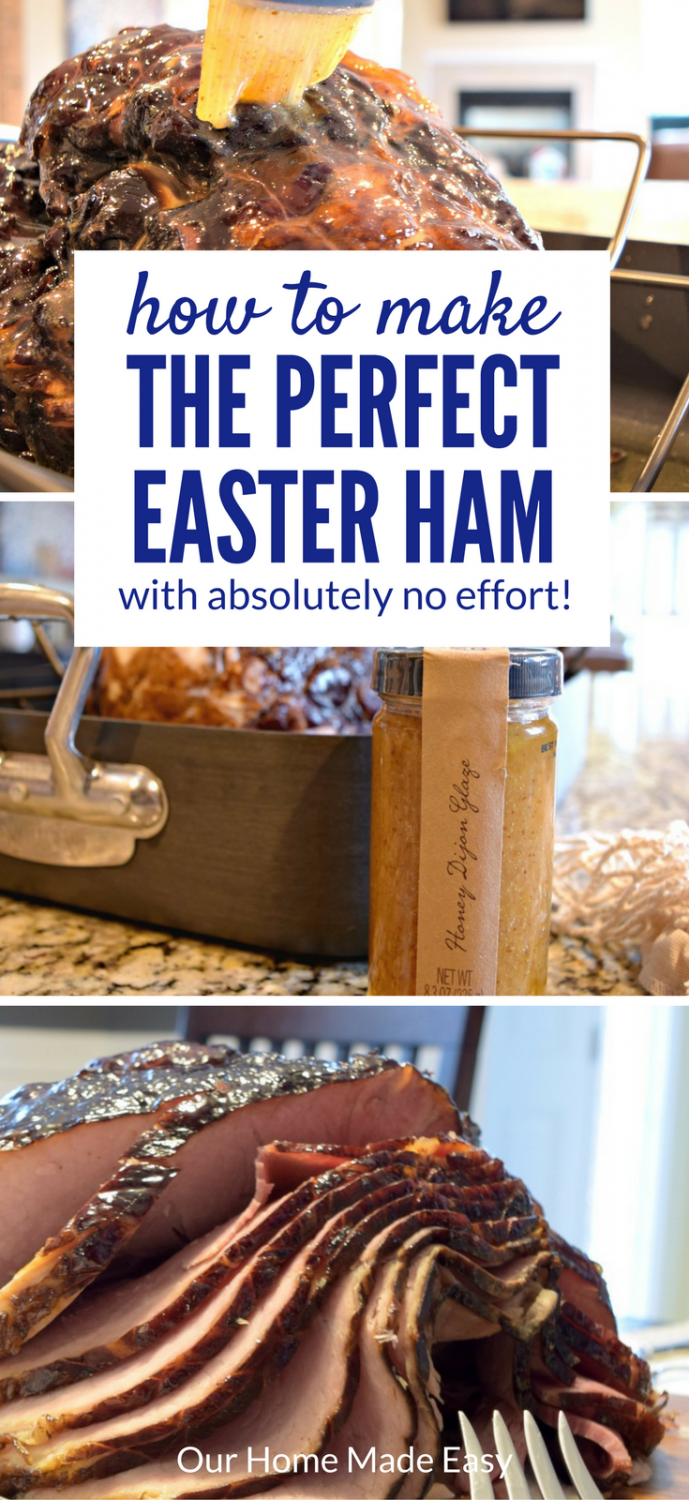 I am not afraid to admit it… if I know there is an easier solution to a problem, I'll take it.
For example, the perfect Easter ham requires me finding someone who makes it, well perfectly, and letting them do the work. I've made hams for past holidays and I've always struggled finding a balance of not drying it out, serving it at room temperature, and making sure it actually has some flavor.
It's not always worth the headache to re-invent the wheel. Especially when you try it and find that the product is better than anything that you could quickly make! 😉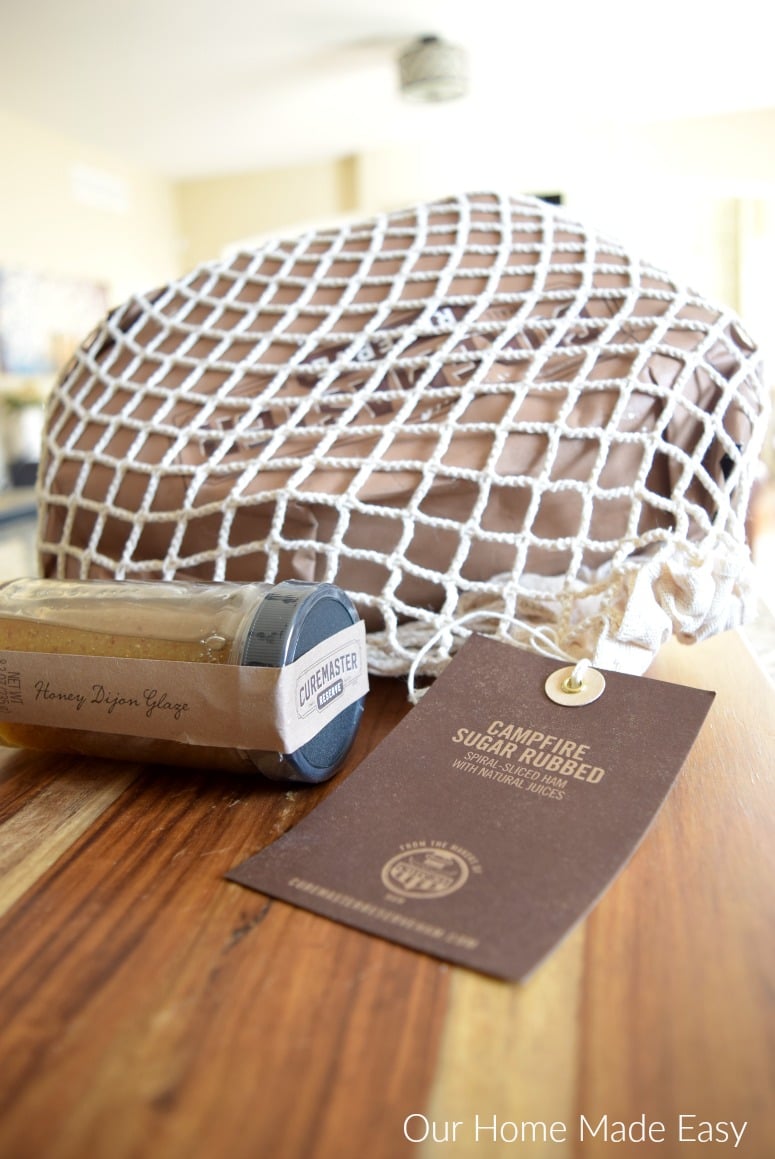 Pick out your own CUREMASTER RESERVE® Ham here (Use promo code TRYCUREMASTERHAM20 for $20 off!)
Ordering a perfect Easter Ham
When I ordered my CUREMASTER RESERVE® ham, I had 5 choices for ham and then 6 choices for the accompanying glaze. It was fun choosing something other than the traditional, every holiday flavored ham. After weighing my options against what Jordan & I would like versus the kids, I chose 'Campfire Sugar Rubbed' ham and then the 'Honey Dijon' glaze. I didn't realize it at the time, but I could've chosen 3 different glazes for a 'flight.' I'll know to choose more next time!
But a warning– these options aren't going to give you a ham like your Grandma's. Love you grandma, but we all know what grocery store ham tastes like. 🙂
If you aren't already familiar with the options, Curemaster Reserve Ham has these perfect Easter ham options
Crunchy Brown Sugar
Pineapple Ginger
Honey Dijon (my choice)
Apple Cider Bourbon
Cranberry Chiptole
Brown Sugar Sriracha
see why I'd choose 3 next time??
Simply make your selections on the CUREMASTER RESERVE® website and choose your preferred delivery date. Don't forget to give yourself 1-2 days for defrosting when you choose that delivery date!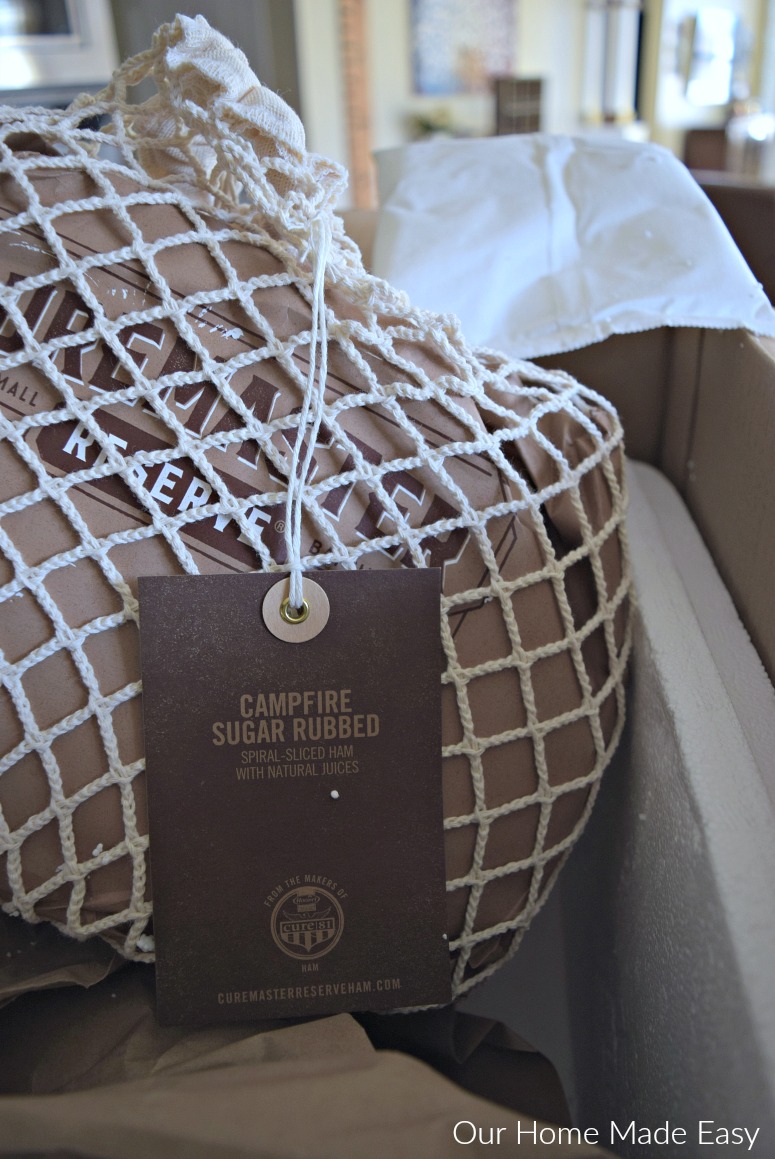 How does it arrive?
I've never purchased food online, so I was a bit nervous wondering how the ham would arrive. I'm at work all day, would it be okay outside on the porch? How long would it take from shipment to delivery?
Once I ordered the ham, it arrived in about 2 days. I think the shipping label message and delivery times were about 36 hours apart. The ham arrived sometime in the afternoon and was sitting on our porch when I arrived home. It was securely packaged inside a cardboard box. I was extremely impressed with the 4 freezer packs and the ability to keep the entire ham frozen until unpacked.
The glaze was packaged with the ham, but secured so that the glass jar did not break.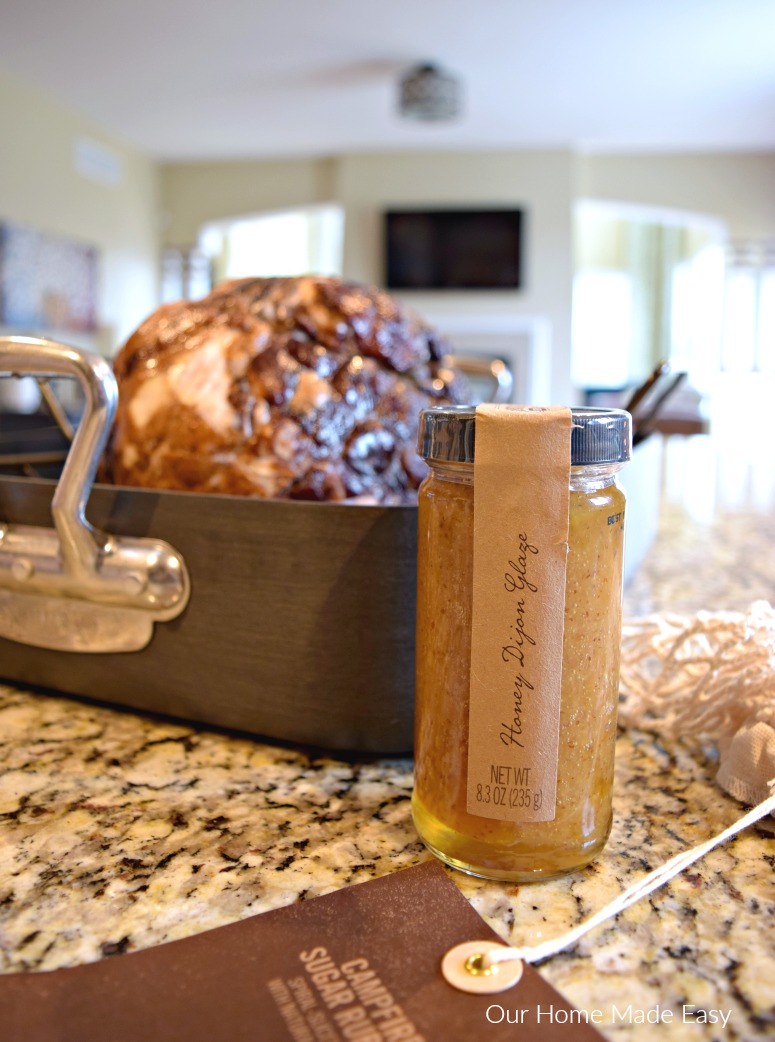 How do you cook it?
Thankfully there is a preparation booklet which walks you through the steps. It's super simple. Once you're ham is defrosted, set it in the oven at a low temp for about 2 hours. Then you add the glaze (or leave it to the side if you're doing the flight option)!
In addition to a tasty ham, my house smelled like heaven for the afternoon while it was warming in the oven.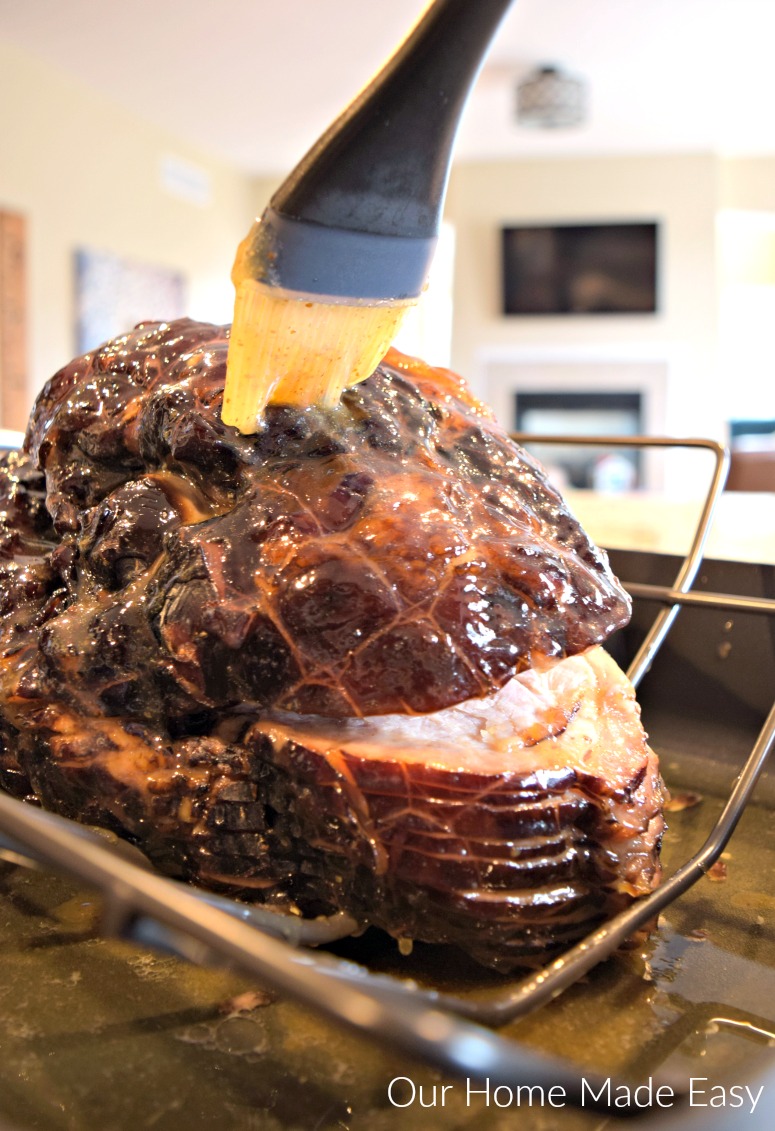 How to serve it?
Reserve some glaze to use as a dipping side for the ham. I used quite a bit of the Honey Dijon on the ham but still had enough leftover. Once the ham comes out of the oven, let it sit for a few minutes before you start serving it out. This helps the ham from drying out and being just the right temperature.
Pick out your own CUREMASTER RESERVE® Ham here (Use promo code TRYCUREMASTERHAM20 for $20 off!)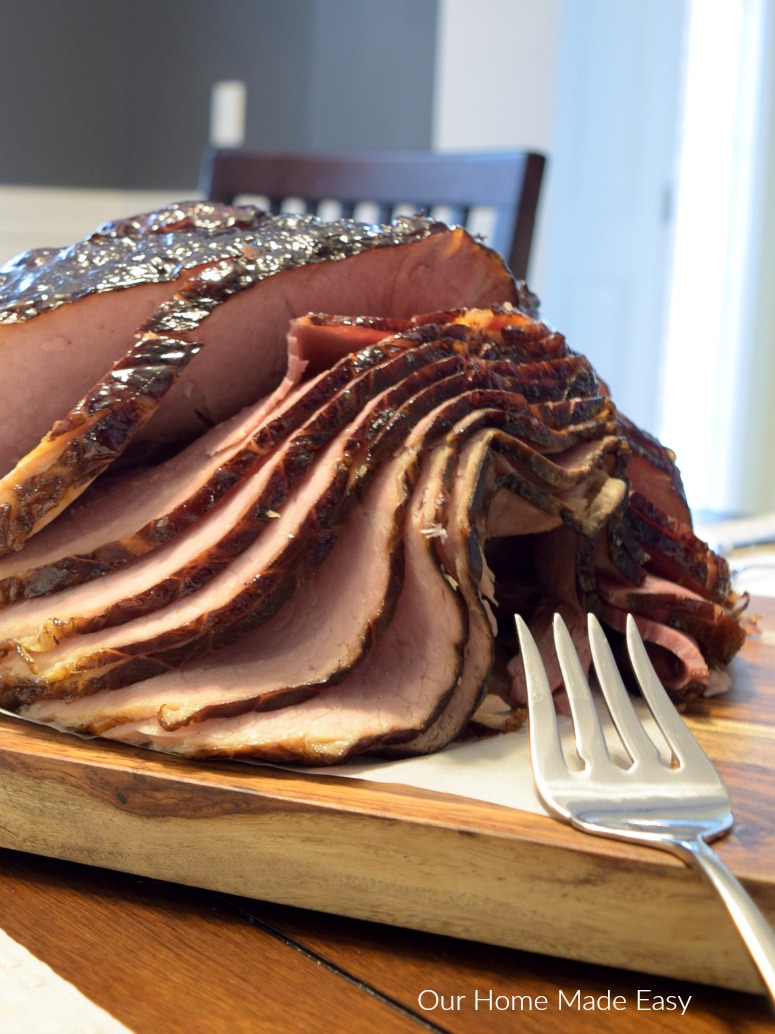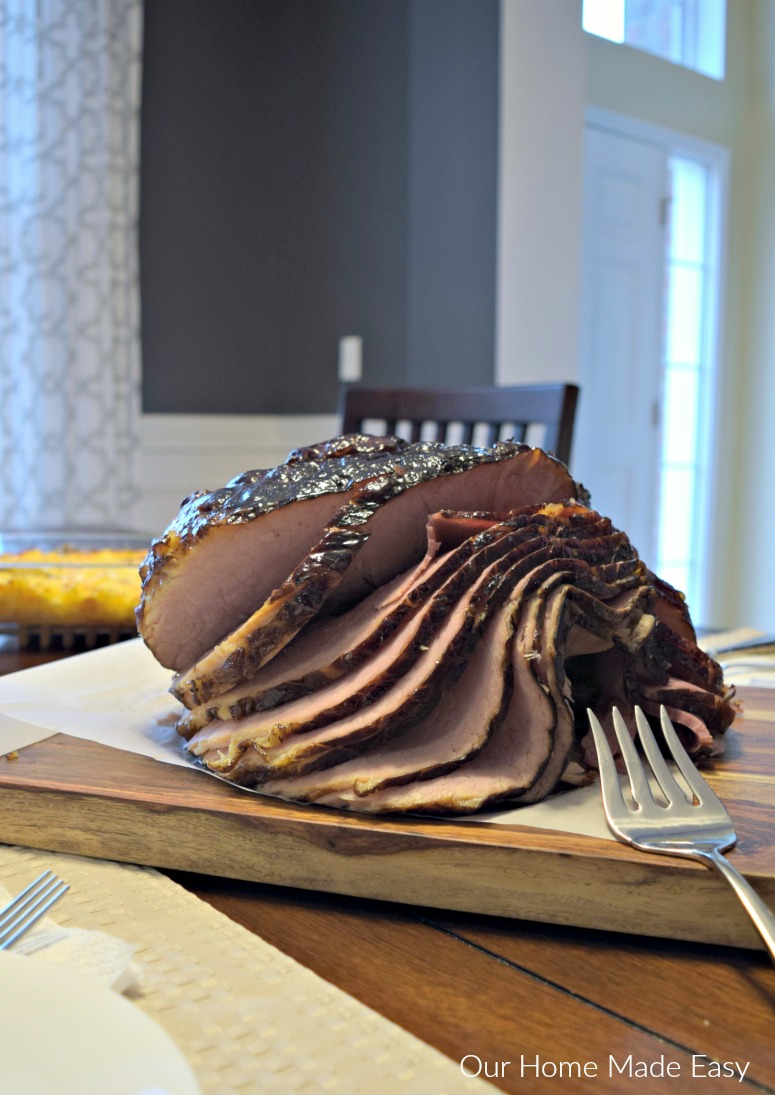 How does it taste?
Is unbelievable too strong for Easter ham? If you're looking for the ultimate opinion, look to the toddlers. They asked for MORE and I was happy to oblige. It's so hard knowing what they may or may not like, so for them to eat a full dinner was a big win!
Jordan & I both liked that there wasn't a salty flavor to the ham. We loved how flavorful the ham was, it wasn't super sweet, but not in a boring, bland way. As for the Honey Dijon, the kids asked for more dipping sauce and I have to admit, I used every single drop for dipping and leftovers!
My friends over at CUREMASTER RESERVE® have been awesome enough to share a promo code for $20 off your ham! I think it's a wonderful deal for such a great dinner. Use the promo code TRYCUREMASTERHAM20 at checkout to receive the deal! 🙂
Make Easter dinner easier by letting CUREMASTER RESERVE® make your ham. When you order a ham you're able to choose what you really want and don't have to worry about the entire family being stuck with something that didn't turn out right, simply because you were already busy coordinating dinner. Save your time and enjoy Easter (and the real message of the day)!