Today marks 6 months of blogging! Holy cow. 6 months ago I hit publish on my first post. I wasn't sure how this was going to unfold and how much work it would require. Hint: It has been alot. I thought I would list off the things I've learned so far :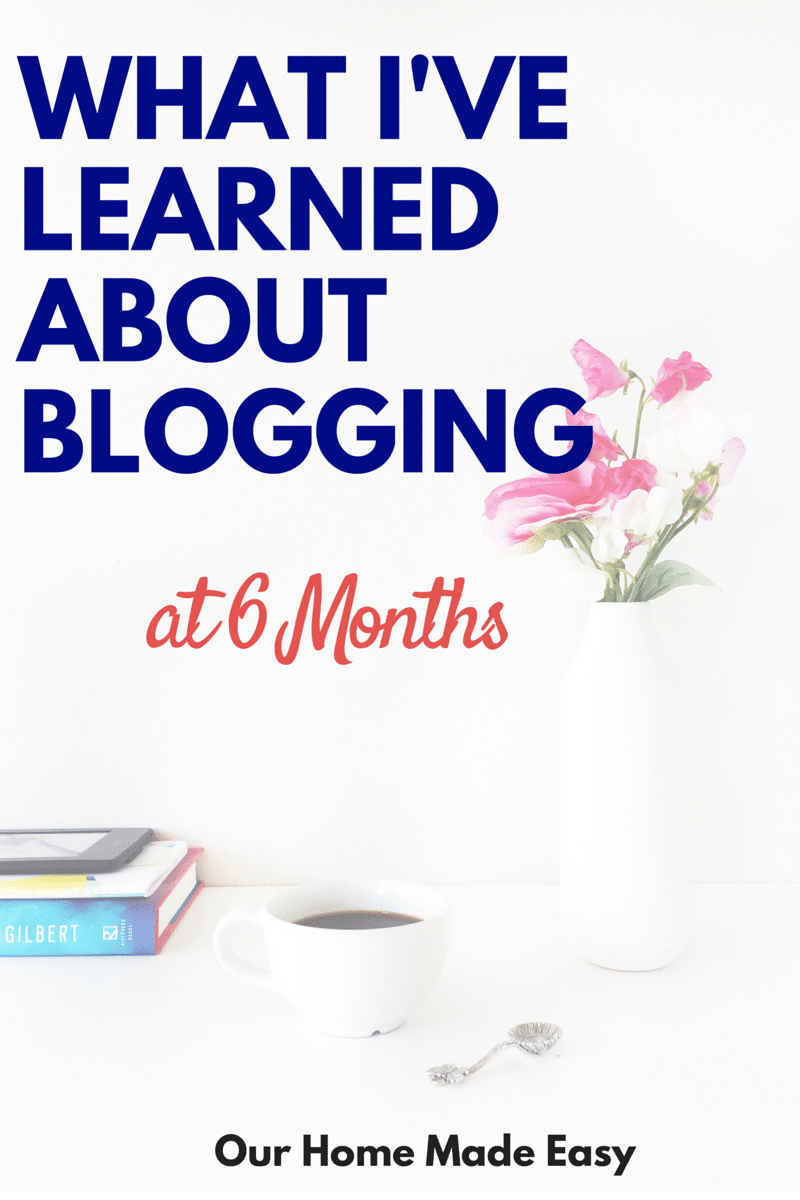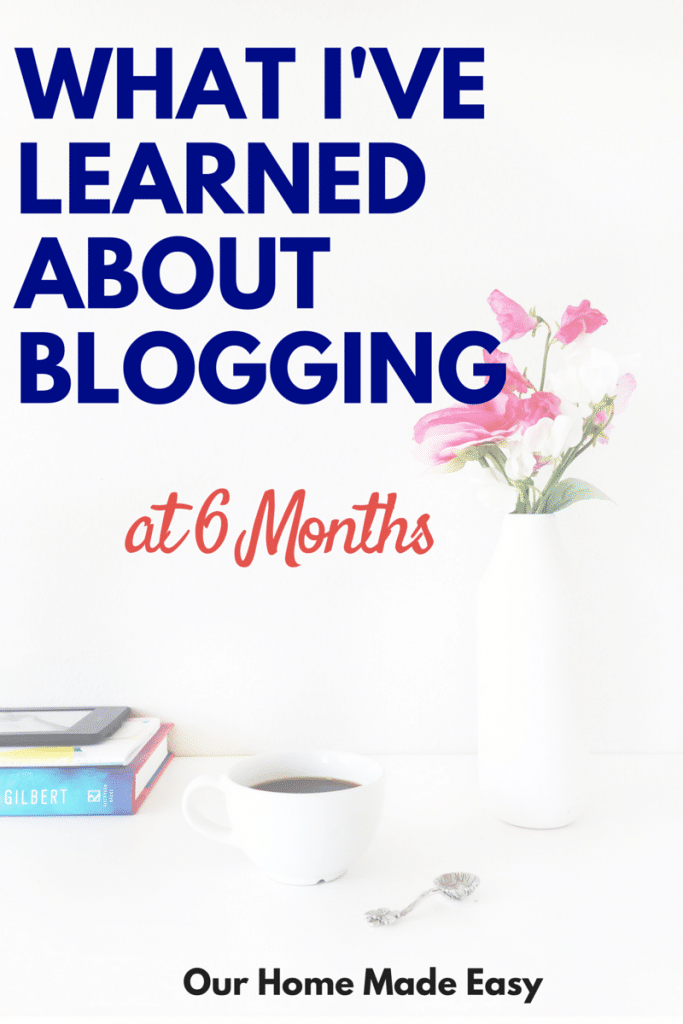 Don't forget to enter the $25 Target gift card giveaway at the bottom of this post!
It's a small thank you for supporting me the past 6 months!
The Blog Stats:
60 posts published (wowza)!
1 FREE Resource Library (Get it here)!
Avg Page Views: 12,000 per month!
Pinterest: 1100 followers <– started with 80!
Facebook Page: 248 likes
Instagram: 185 followers
Twitter: 75 <– I'm not sure what to do this.
What I have learned so far:
That I underestimated the amount of effort that goes into running a blog. Each post can take more than 6 hours of time to prepare before publishing. Once a project is complete, pictures need to be edited, then links need to be connected, a post needs to be drafted, and then combed over to make sure I'm not offending the lords at Google and the FTC. Finally! The post gets scheduled for the go-live date.
It's a marathon. Blogging is not an overnight success. I've learned from so many successful bloggers that it took them a lot of TIME & EFFORT. I'm using this as motivation to continue blogging even though sometimes it is a little discouraging.
Being Self-hosted. I'm so happy that I did this from the beginning– no worries about transitioning from wordpress.com to wordpress.org!
I've become extremely knowledgeable in another side of the internet that I never knew. It is pretty cool to see a website that I own and have sole control over grow. I enjoy having the ability to learn about branding, photo editing, and internet security. Well, maybe not the security as much.
That my husband is an extremely patient man. Every hour spent working/learning/failing at blogging is an hour that would've been spent doing another hobby, cleaning the house, or just relaxing with him.
Staying consistent in posting (2x a week) makes me accountable!
Learning what my audience likes! My recipe posts are popular, but the DIY posts keep people staying around the blog longer.
What hasn't worked well:
Facebook. I didn't realize that only 9-11 people would see a post. I've found it to be extremely frustrating. I have to share my post on my personal page to get it in front of about 30 users. The only way a post can be readily viewed is if there is an engagement with likes, comments, or shares.
Ads on Facebook. I chalk this up to being inexperienced.
Promoted Pinterest. See above note about Facebook. Now, I know to only promote pins that drive users towards affiliate links. It doesn't make sense to spend money to promote a recipe.
Keeping up with all of social media. I've decided that my time is best spent focusing on only 2-3 social media accounts than all of them. It's too time consuming. Right now, I'm most active on Facebook and Instagram. Pinterest is a search engine and I don't consider it to be a social media outlet.
What is coming up on the blog:
Continuing the two times per week blog postings. I can't commit to 3 times a week and once a week seems like not enough. Will they always be on Monday & Wednesday? I'm not sure yet. I want to test out if posting on different days leverages better results.
Lots of fall posts. I am looking forward to using the blog as an excuse to begin decorating in August 🙂
A fun Halloween post of A + O's Halloween costume from last year (hint: 'Momma's Favorite Things!')
A strategy of where to go from here. I don't know the answer yet, but my mind is always thinking 5 steps ahead of where I need to be.
My Goals for the Next 6 Months:
Continue to use Pinterest in better ways. Right now it is the number one driver of my page views.
Continue to build me email list to leverage the ability to talk to my newsletter subscribers.
Create a course for the other busy parents who answered my reader survey.
Promote a new guest post once a month.
What would you like to see in the next 6 months? Tell me your thoughts in the comments below!
As a fun way to celebrate 6 months of blogging, I thought I'd do my first ever giveaway! Hurry up, it ends soon! 🙂