Gooey Peanut Butter and Chocolate Bars
Do you have a recipe that is deliciously sweet with a hint of salty? These bars are perfect for potluck when you need to serve a large group with something a little unexpected! But if you feel like sharing, pour a large glass of milk to enjoy with these just out of the oven bars. The peanut butter is the star of this dessert and the chocolate makes it just that much sweeter!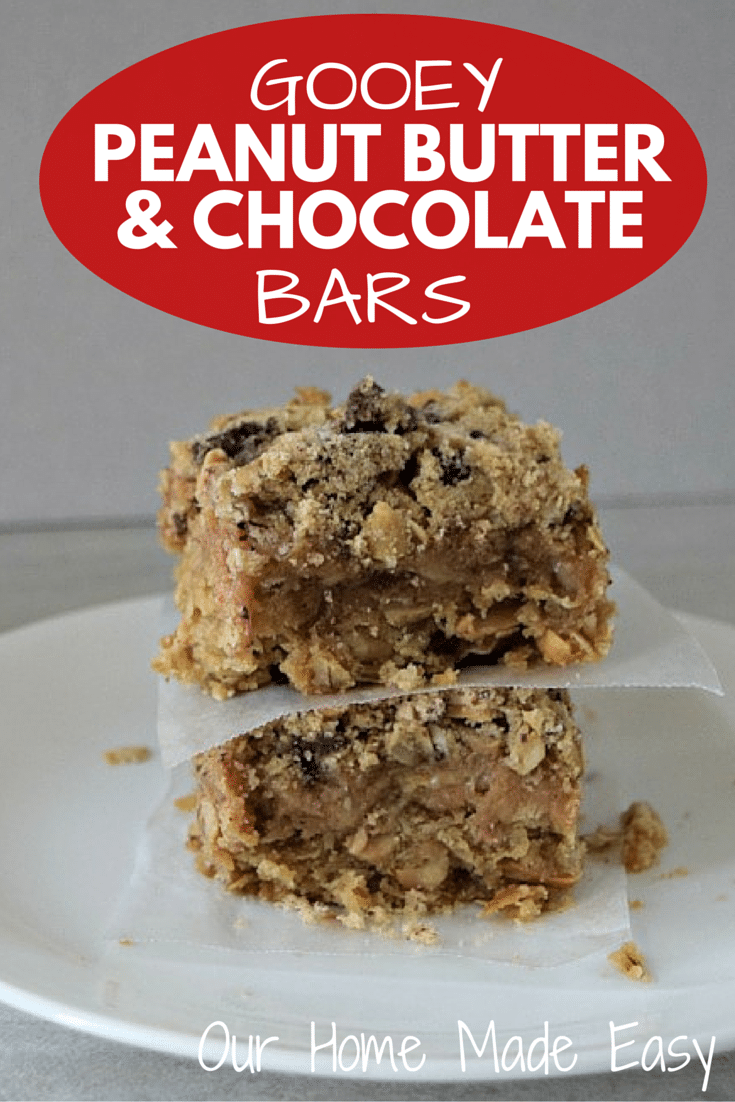 I have a confession. I made these bars because I realized I was hoarding lots of chocolate. There was a sale of chocolate bars at Christmas time and I may have gone a little overboard. This woman hasn't met a sale she didn't like. Since I had a bar on-hand, I needed to find a recipe that could make great use of it.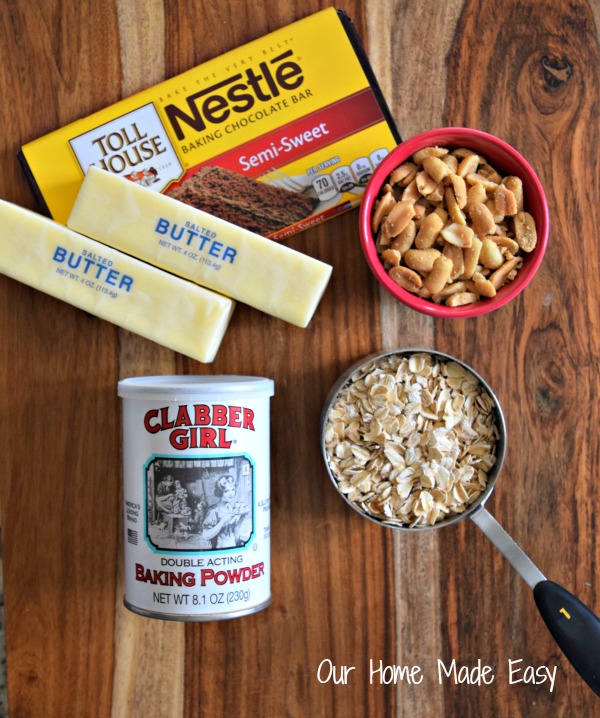 If you don't have a chocolate bar that you want to find an excuse to chop, use chocolate chips! One bag of chocolate chips would work perfectly.
[yikes-mailchimp form="1″ title="1″ submit="Sign me up"]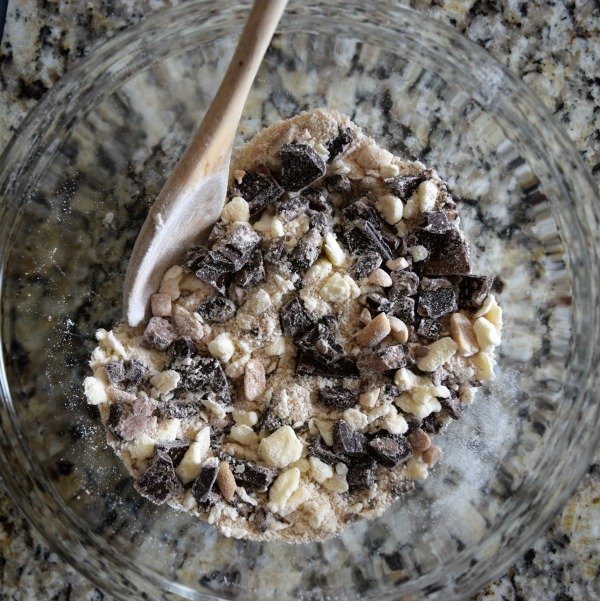 The extra mixture with chopped up chocolate. Ready to become a streusel-like topping!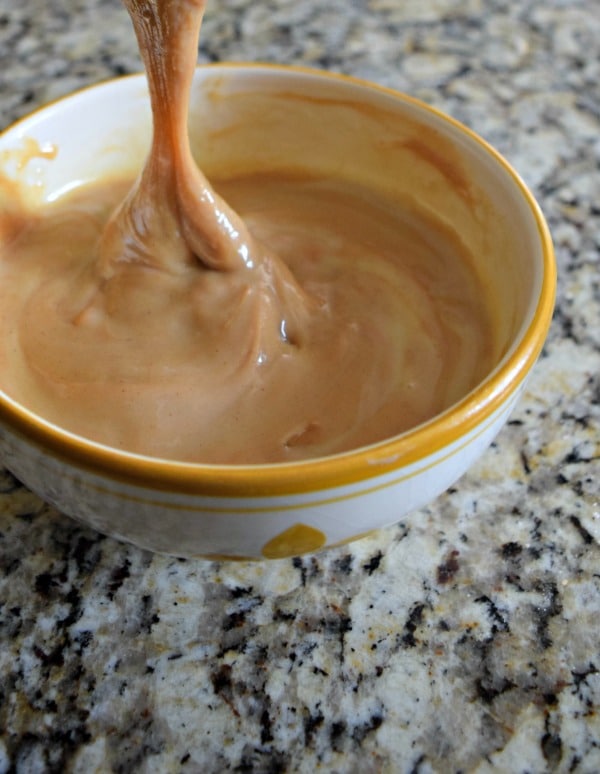 You could use creamy or crunchy peanut butter for this mixture. It looks (and smells!) pretty darn amazing. Mix it together well.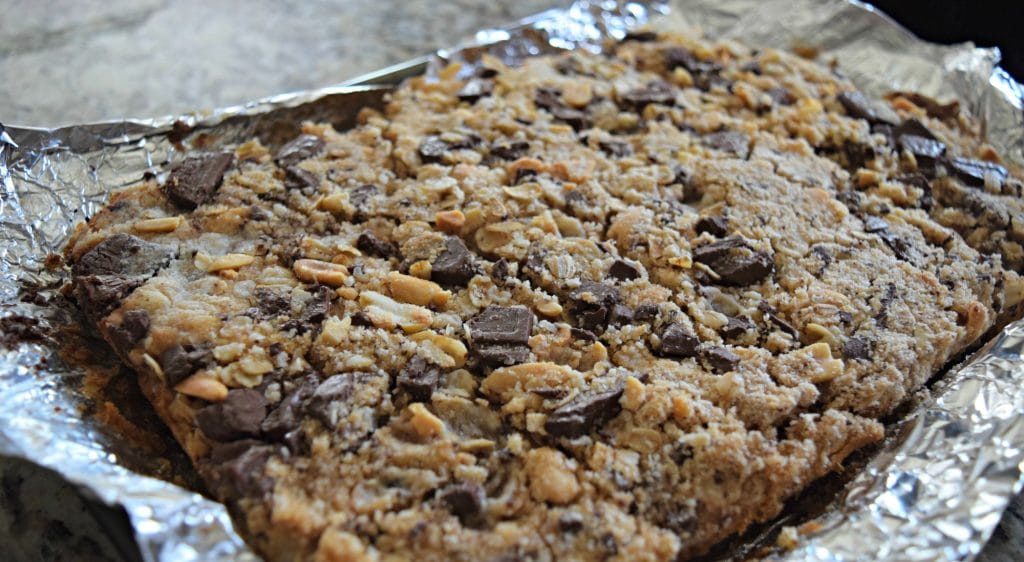 When I make bars, I use aluminum foil with non stick spray. I wrap the aluminum foil around the bottom of the pan and pop it into the pan with enough over hang. Once the bars are cooled and you can pop them out of the pan and cut them into bars. I used a 12″ x 8″ pan to make thicker bars, as the recipe originally calls for a 13″ x 9″ pan.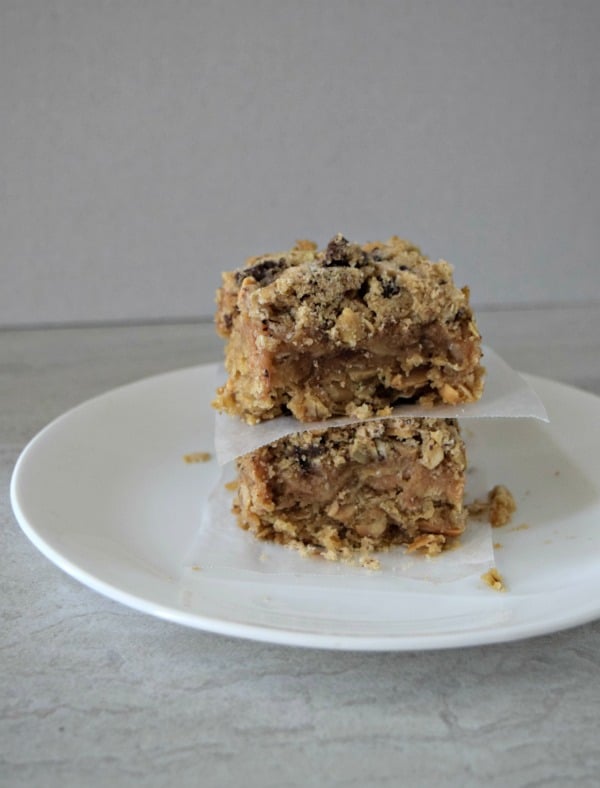 [yikes-mailchimp form="1″ title="1″ submit="Sign me up"]
How delicious do these look? Yummy and gooey!
Gooey Peanut Butter & Chocolate Bars Recipe
adapted from Love Food's Blissful Brownies
Makes 24 bars
Here is what you need:
14 oz Semi Sweet Chocolate Bar , chopped or 1 – 12 bag of chocolate chips
2.5 cups of all-purpose flour
1 tsp baking powder
1 cup of butter
1 3/4 cup light brown sugar
2 cups of rolled oats
3/4 cup chopped nuts (your choice)
1 egg, beaten
14 oz sweetened condensed milk
Directions:
Preheat the oven to 350 degrees. Finely chop the chocolate (if using bar). Mix together the flour and baking soda in a large bowl.
Cut the butter into the flour mixture until well blended. Stir in the brown sugar, oats, and chopped nuts. Portion out 1 cup of the mixture and set in a separate bowl. Stir in the chocolate.
Stir the egg in the remaining mixture. Pour the mixture into a 13″ x 9″ dish. Press down the mixture firmly. Bake the base for 13-15 minutes. Meanwhile, mix the sweetened condensed milk and peanut butter together. Pour the peanut butter mixture over the base and spread evenly, then sprinkle the reserved chocolate mixture on top and press down lightly.
Return to the oven and bake for 17-20 minutes, until golden brown. Let cool in the pan, cut into bars.