This is a sponsored post written by me on behalf of Beaumont. All opinions are 100% mine.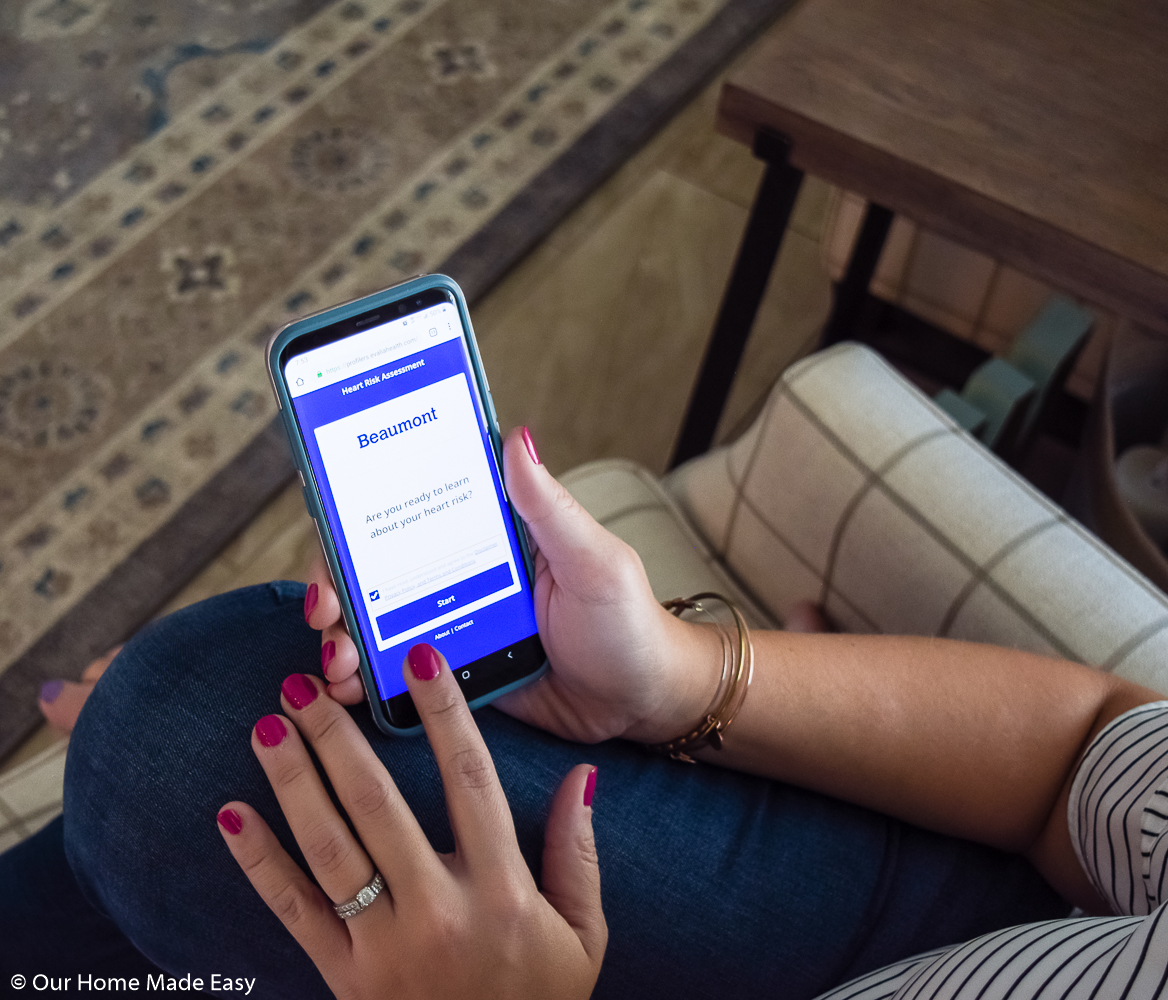 As a busy mom juggling work, the kids, and the house one of the last things I ever think about is preventive health. Eeek.
While the kids don't miss a wellness visit, when it comes to me, I find myself always prioritizing everyone else. If you're struggling to find the time to make your health a priority, I think you'll like the virtual easy button for today's post!
Today I really wanted to share the easy button for taking an active role in your health! It all starts with a simple online quiz.
When the lovely folks at Beaumont asked me to try Beaumont's free heart risk assessment, I immediately thought to myself "Don't they know I'm 25 years old and invincible??"
But then I thought to myself, I'm definitely NOT 25 years old anymore. In a flash, thirty passed some time ago and now it's really time to start thinking about myself.
After all, it's really important that I try to stay around to make sure the kids eat their dinners for at least another sixty years, right? #EatYourBroccoliAubrey
Then, when I was told that I could take the assessment on my phone while drinking my coffee before my family woke up, I was convinced. Who doesn't have an extra 5 minutes in a day?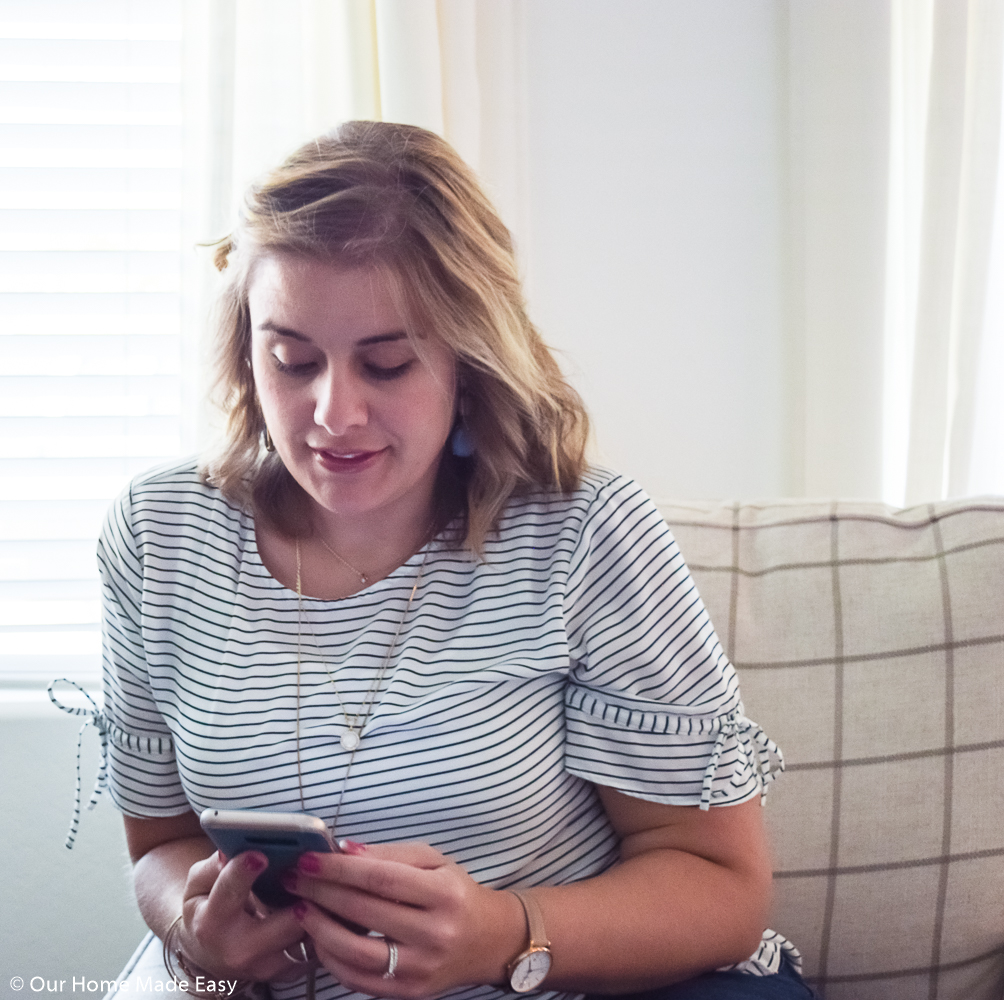 The Beaumont Heart Health Risk Assessment
Beaumont's site has four different health assessments to help you determine your risk and start a conversation with your doctor. The first one that I took was the Beaumont's free heart risk assessment.
Admittedly, I assumed that heart disease was something that I didn't need to worry about. After all, I'm still celebrating friends having babies!
But I was wrong, according to the Center for Disease Control (CDC), the leading cause of death in women of all ages is heart disease!
Reading this statement caught my attention.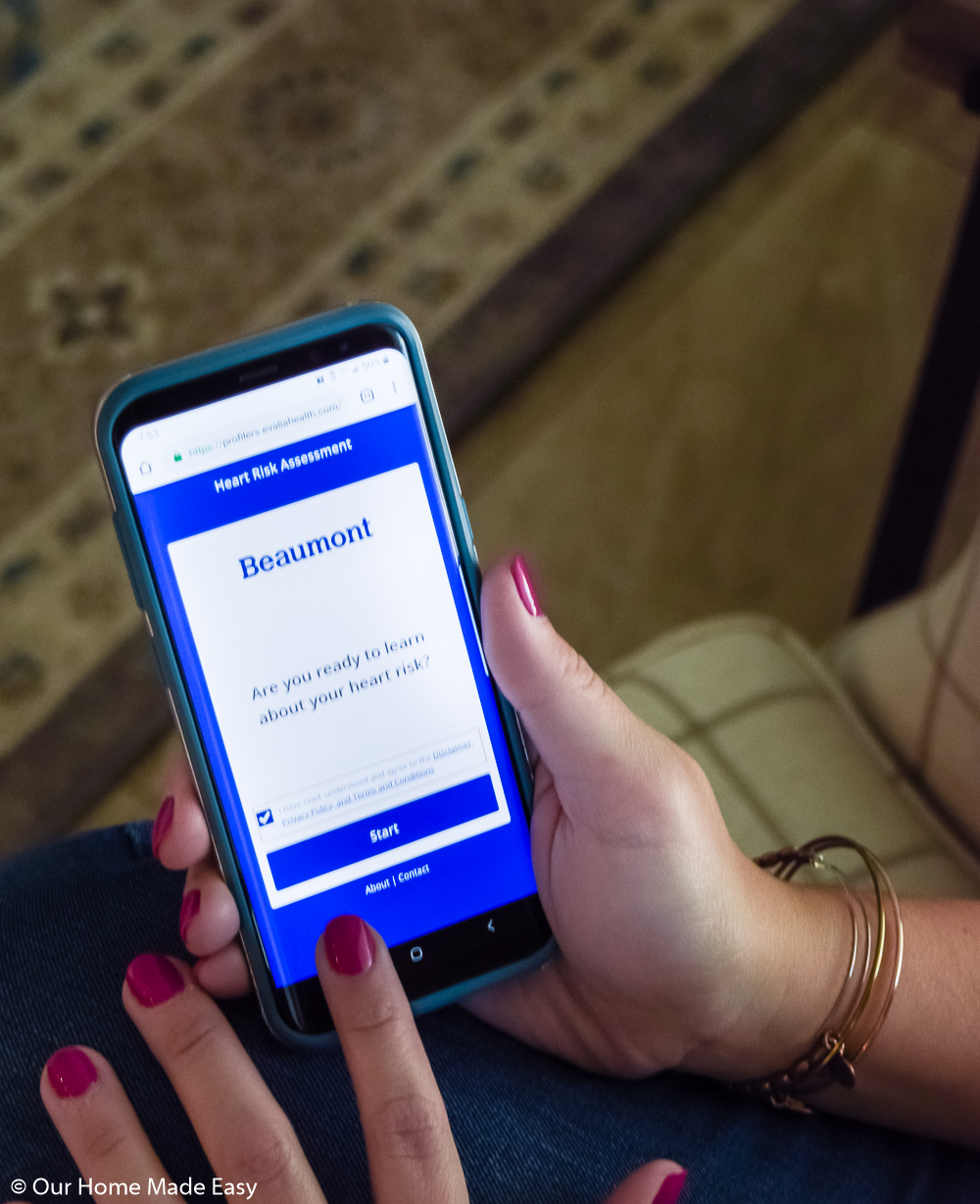 What Does the Heart Health Risk Assessment Ask You?
The mini quiz took about 4-5 minutes to complete and started off with some basic questions about my age & weight. Then it started asking about any medications I take every day, how often I find time to exercise, my parent's heart history, and where my blood pressure usually falls.
I didn't feel like it was overly invasive. Each question was pretty straightforward. All I had to do was tap my answers.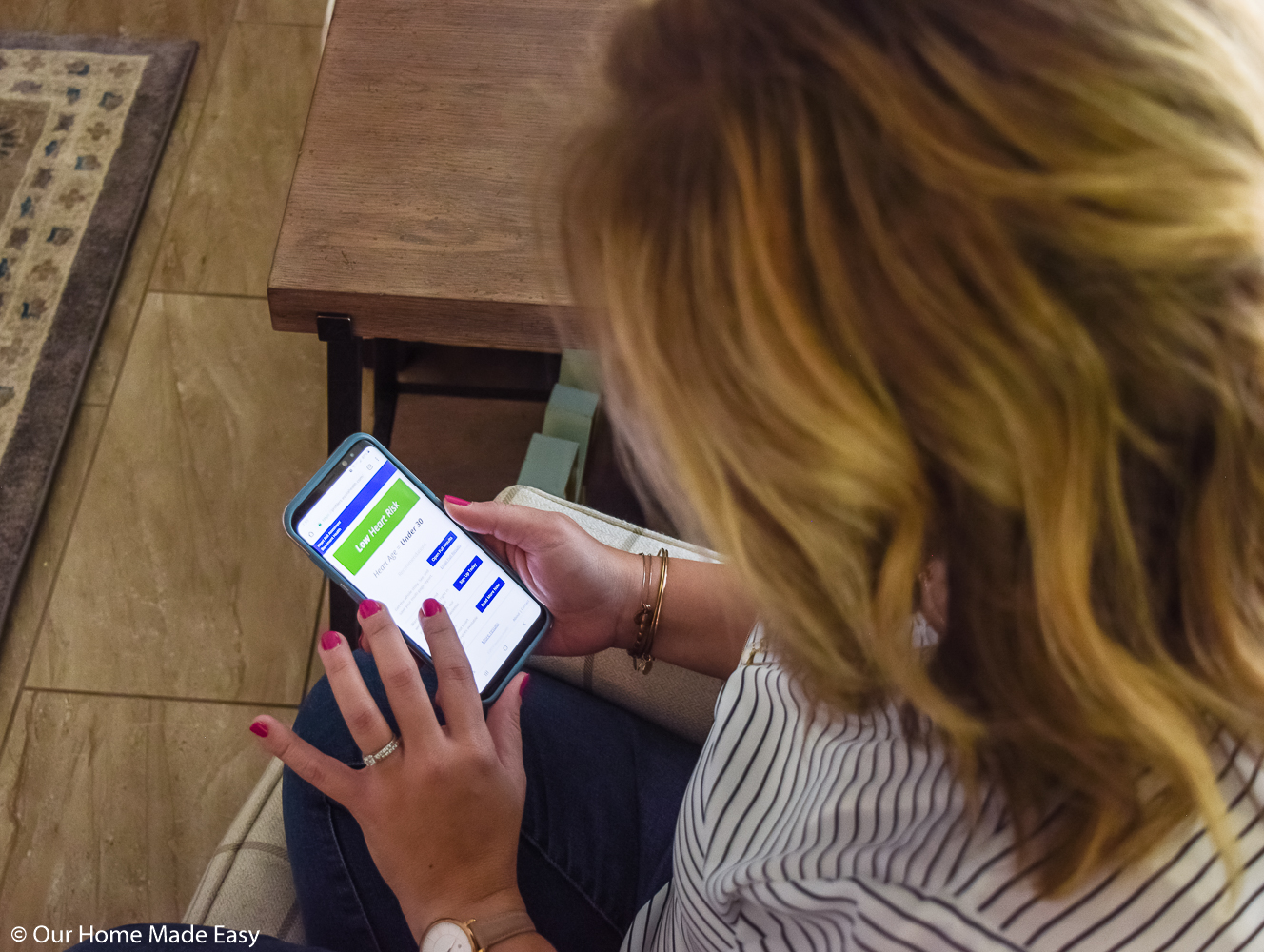 What Happens After You Take the Assessment?
Once you take the assessment, you'll be given your heart age score. If you see a score higher than you'd prefer, you are encouraged to Follow up with a doctor.
I received my results via email. The email encourages me to save the PDF results and share with my doctor at my next appointment. I really liked this idea because when I go to my annual wellness check-ups I tend to hurry the conversation along to finish sooner.
Now, I feel like I have a conversation starter for my next appointment.
The report broke down several Surprising risk factors of heart disease. In each section, it outlined my risk for a cardiovascular event. It was super simple to read and it also helped share what factors I could control (my weight) and those that I could not (my age).
After reading the results, it made me start thinking about the risk that is within my control and how my choices every day can add up in the big picture. Here are 5 heart healthy habits you can start today.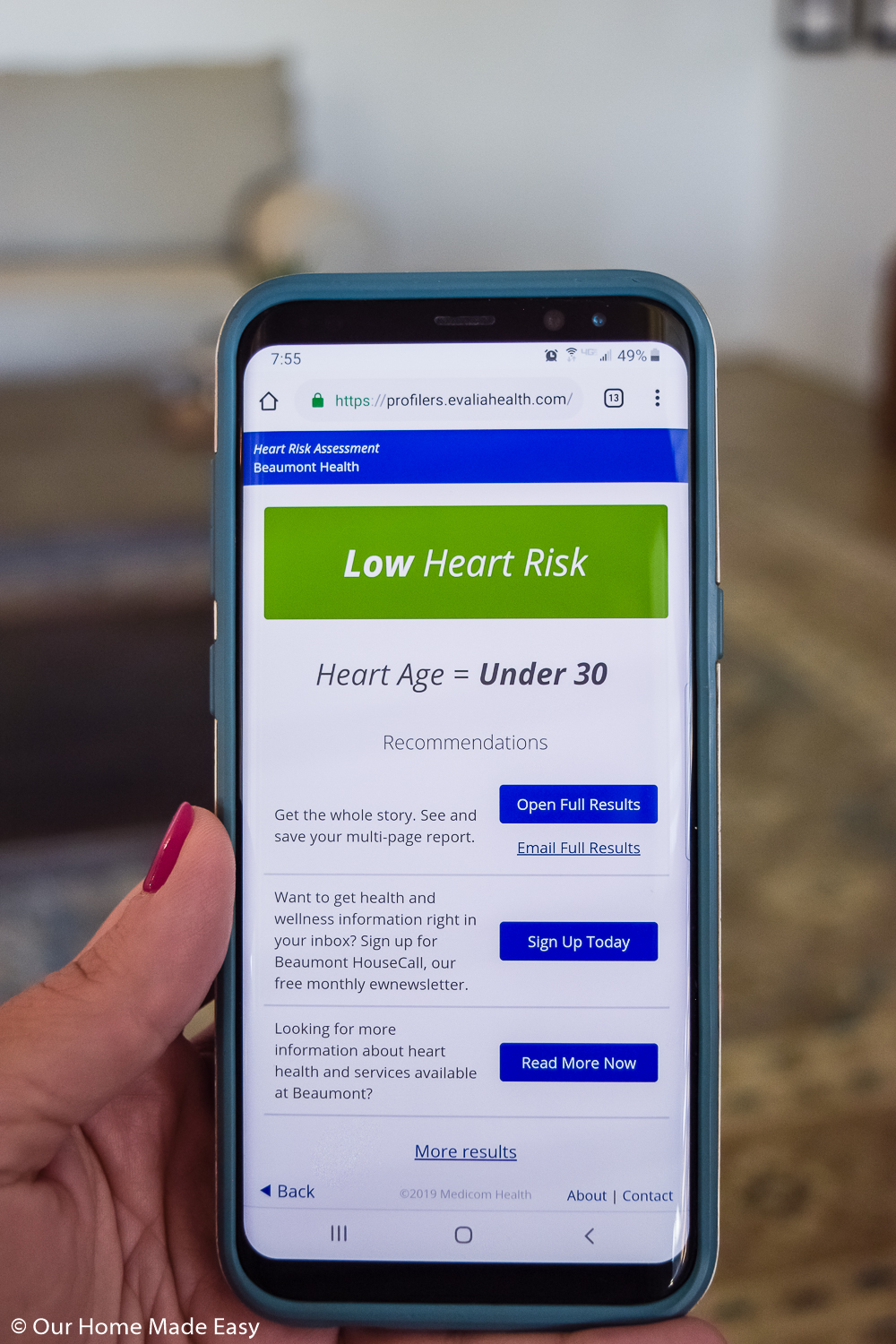 Take 5 minutes this morning and take the Heart Health Risk Assessment. You'll feel better when you're making yourself a priority and then have an action for keeping yourself healthy! Remember, the best moms are the ones who remember to take care of themselves, too.