Announcing The Complete Schedule Overhaul!
The Complete Schedule Overhaul is the ultimate shortcut-making tool to help working moms take control of their home life & work time, once and for all…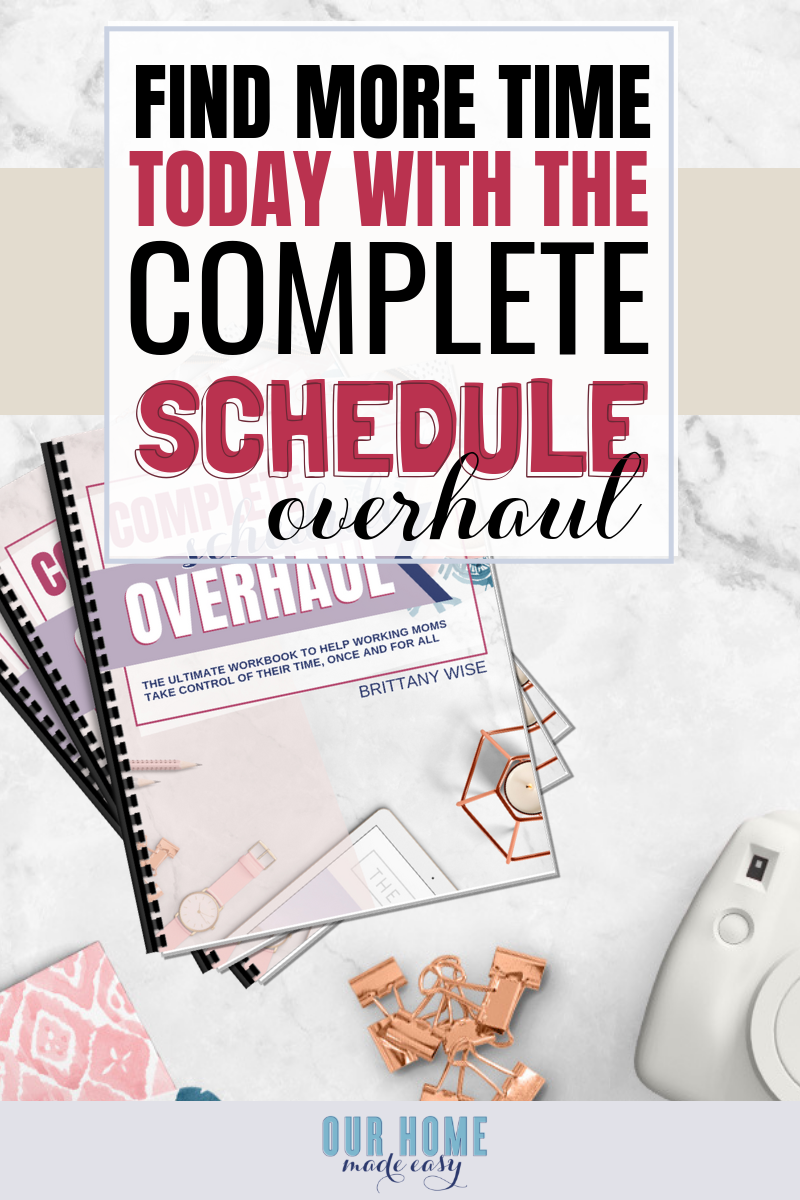 If you've been around here for some time, you might have noticed it's been really quiet lately. Between, 12 days off of school in 3.5 weeks, keeping up with work, and working on a secret project, life has been harder than usual to write about.
But today?
I'm going to let you in on a little secret… project that I've been working on. ?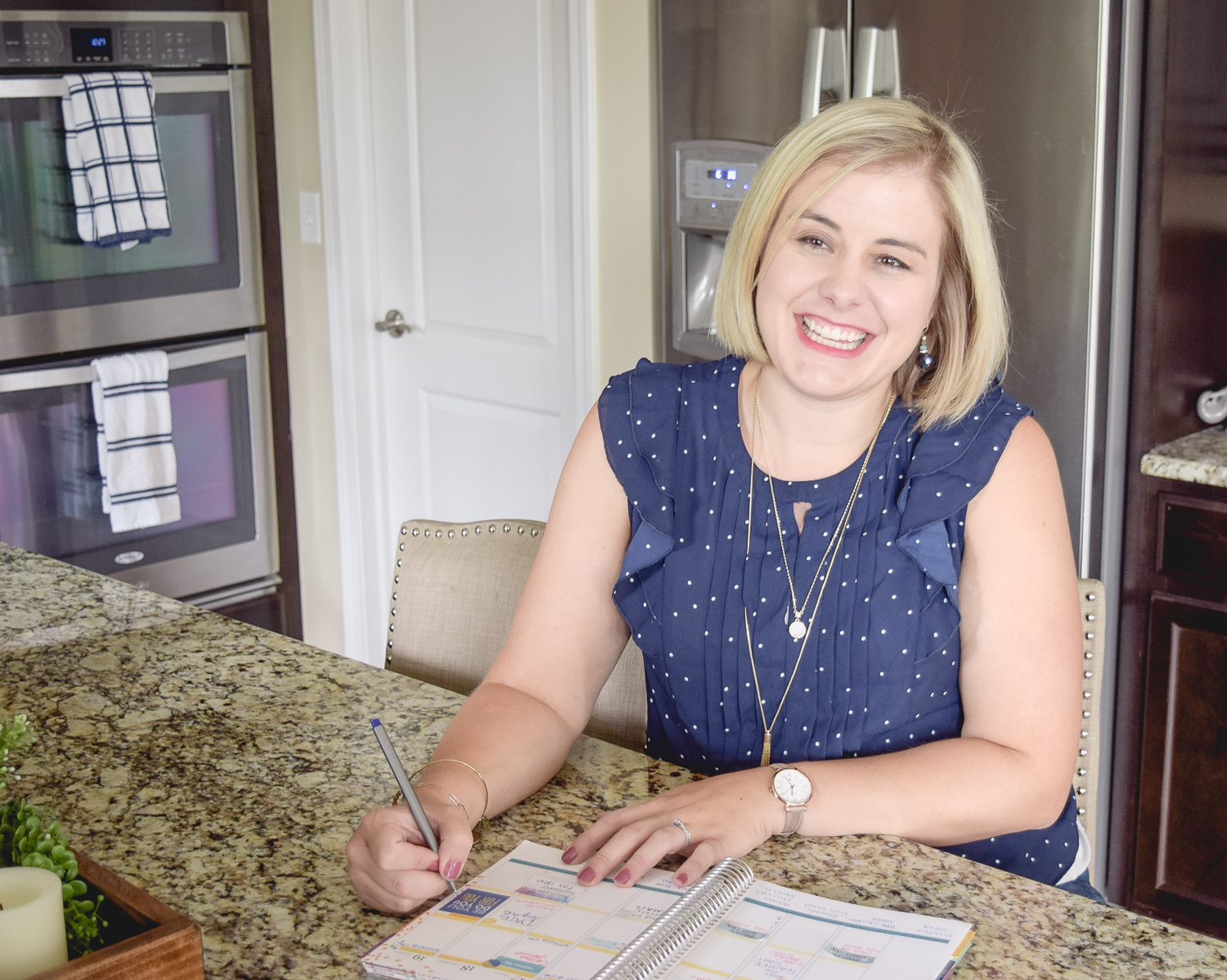 A few weeks ago I asked my awesome email subscribers (not on the list? Sign up here!) what their biggest frustrations were each week. And while each answer was different, there was a common voice…
These women who responded were working moms who felt overwhelmed every day trying to do it all and manage their time without losing track of it. They are running a busy life that quickly turns chaotic.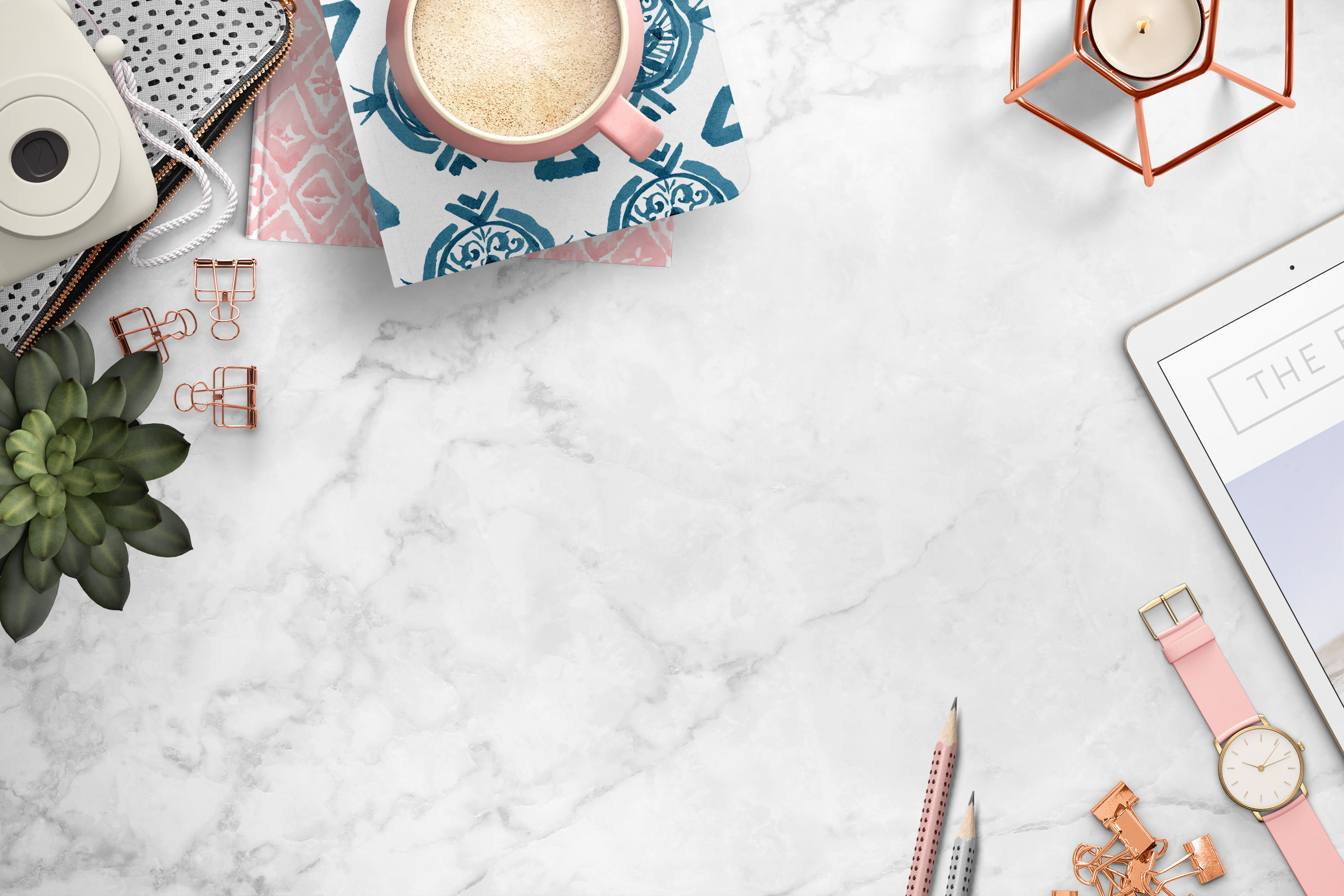 They also shared how they feel overwhelmed by the day and suddenly end up in bed wondering "Where did the day go? How can I find more hours?"
Ultimately, I couldn't help but think that our readers needed a product that will help take control of their time, for good!
Because, we all deserve a little time to breathe, right? Yes.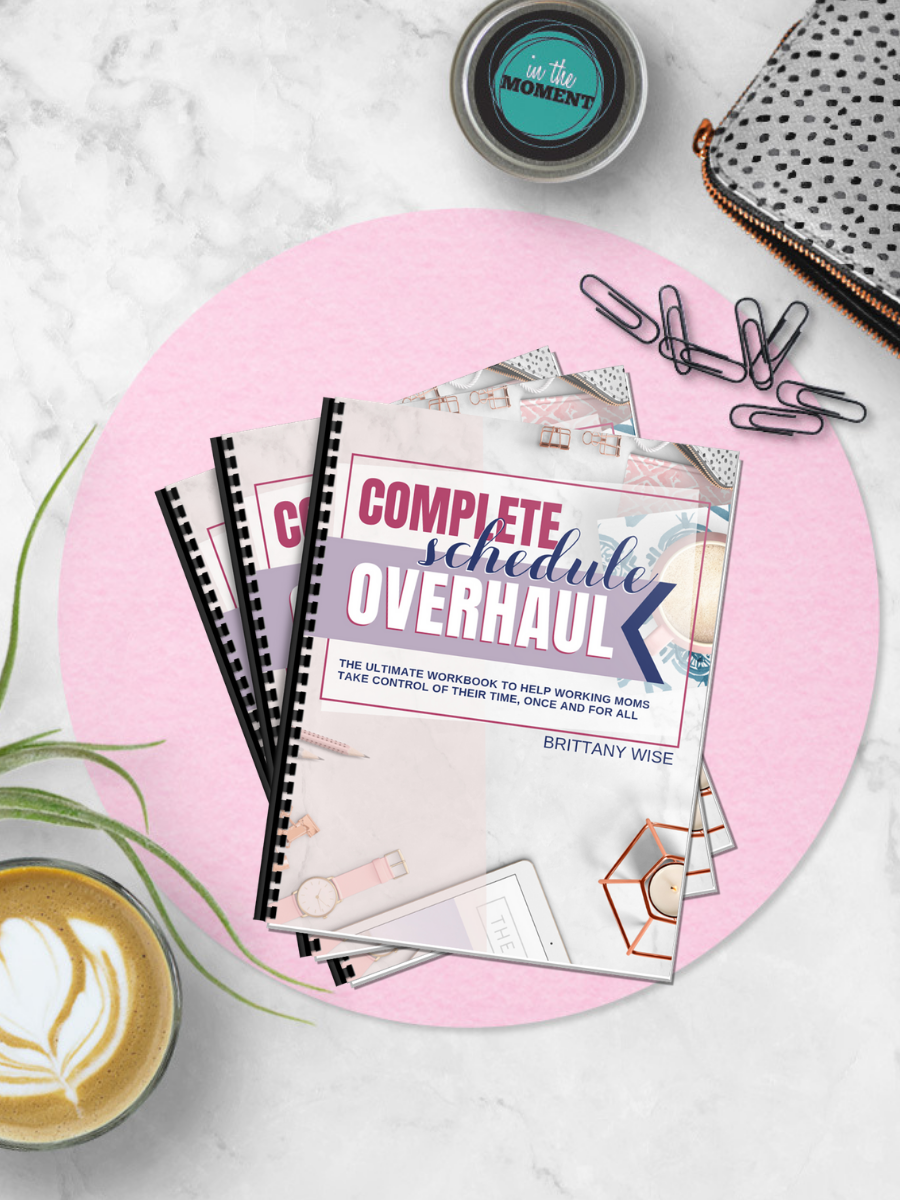 and then… The Complete Schedule Overhaul was born!
Inside the Complete Schedule Workbook, I share how you will be able to immediately transform your schedule and SAVE TIME. Through a combination of no-fluff advice and practical assignments, the Complete Schedule Overhaul will help you take control of your time, once and for all.
From understanding why most schedules are set up to fail to learning how to become a planner, the Complete Schedule Overhaul is ultimate working mom lifesaver you've been waiting for!
Need someone to bounce ideas off of? I am thrilled to coach you, too!! We can do this together.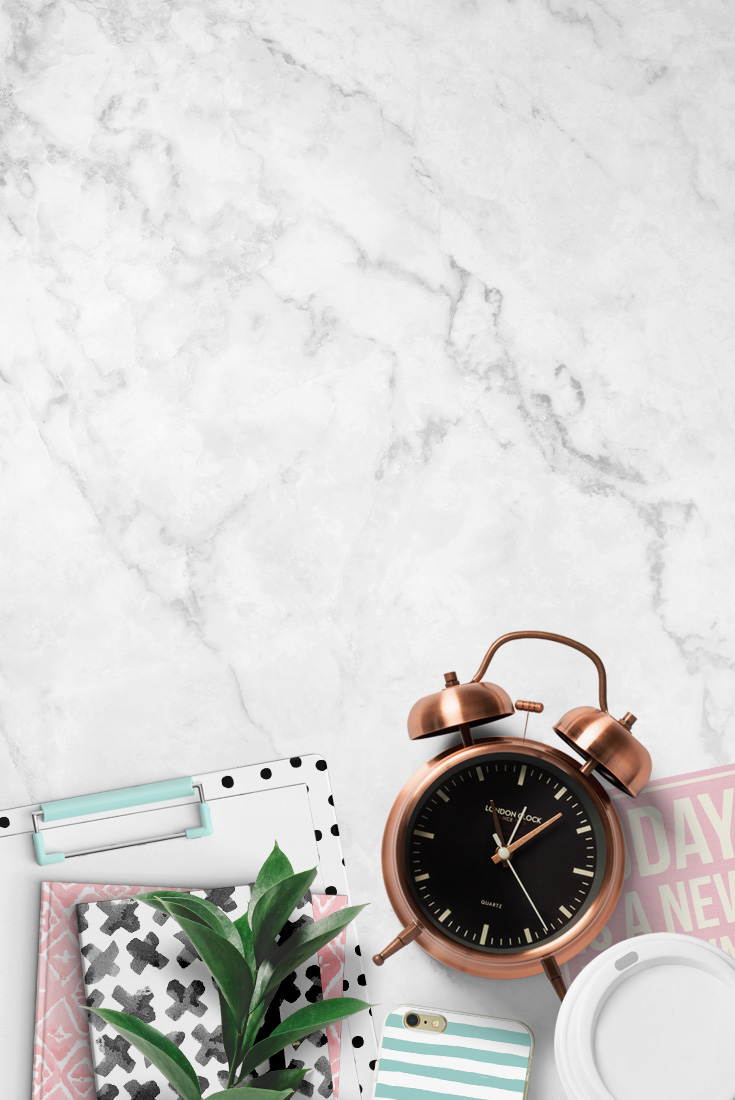 Why?
Because I could totally relate to the feeling of losing control. I could understand what it felt to feel frazzled when life went off the rails during the week. We aren't perfect and I don't do everything right.
But if there's one thing I've learned over the years, it's that I am a planner, not a scratch-made mom. I gave up doing-it-all years ago. Now, I do the least amount of work that moves us forward and still lets me get more done throughout the week.
Could you use some short-cuts to your week for making a schedule?
I think you'll love the Complete Schedule Overhaul. It was designed to help you do everything you need– without any fluff.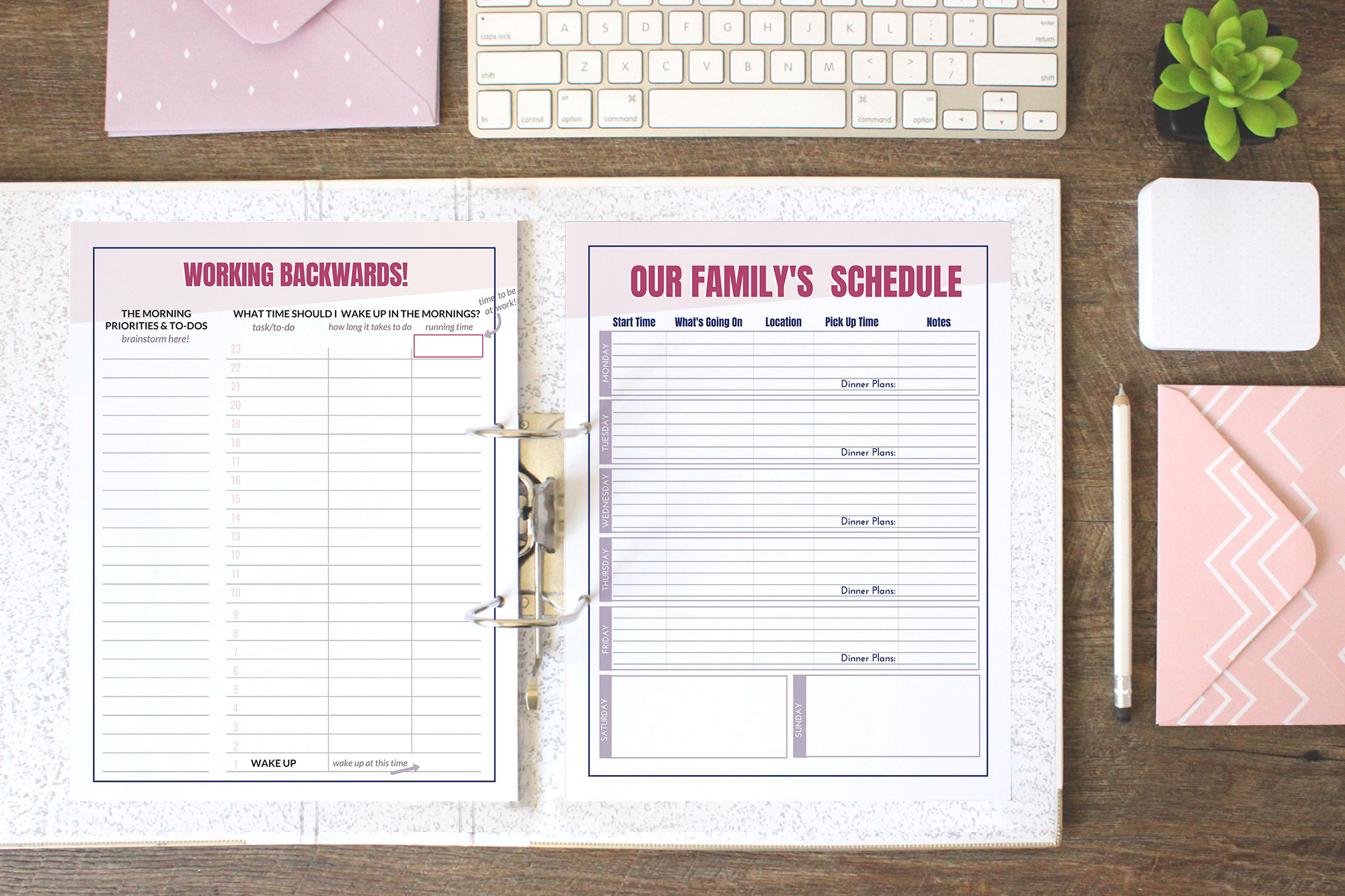 You'll learn not only to have the best tool to help working moms take control of their home life & work time, once and for all but learn how to take all the best shortcuts to make you a true planner!
It is possible to enjoy your week, feel less on stressed and inside the Complete Schedule Overhaul, I will show you how!!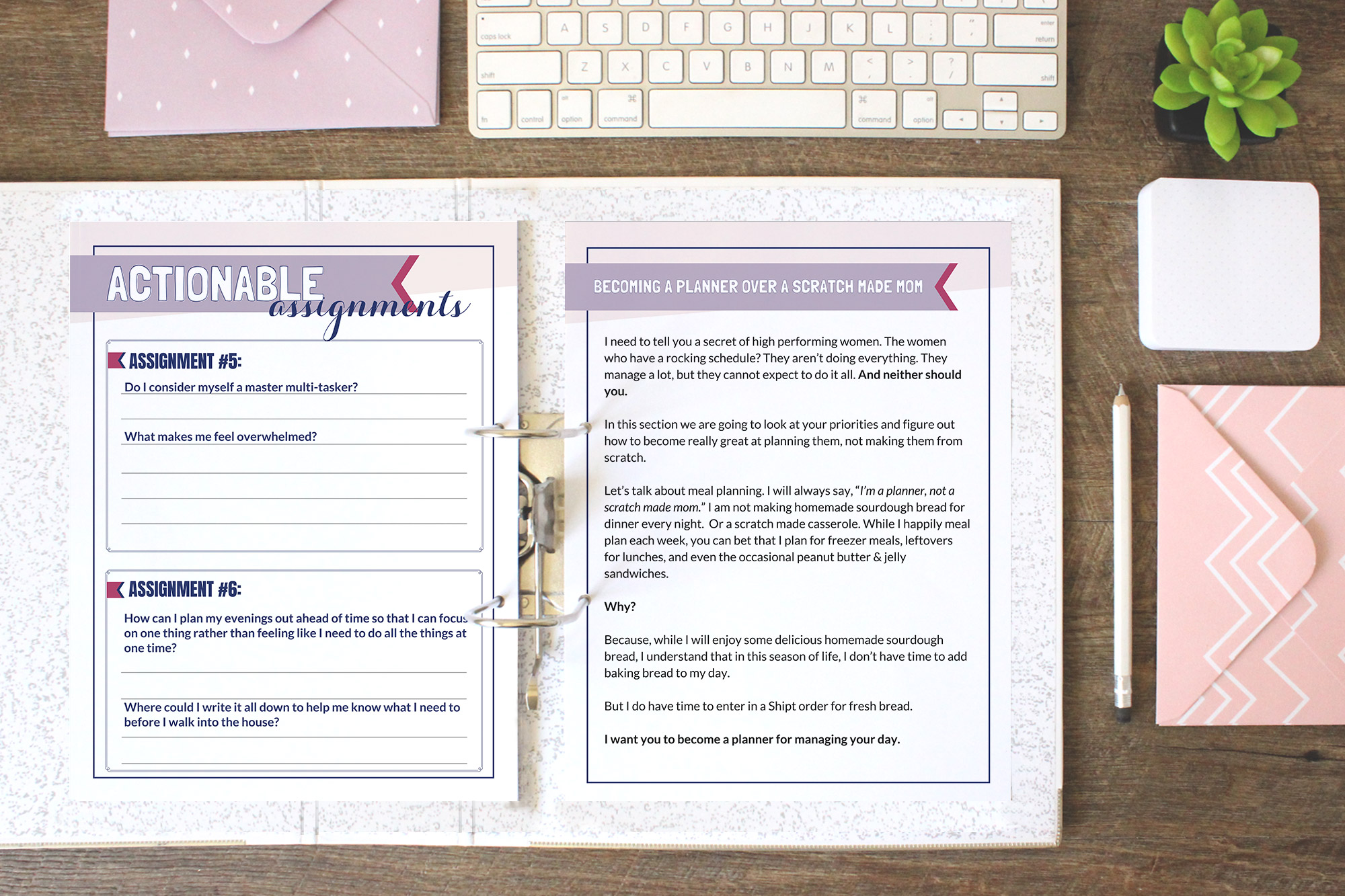 Here is what the Complete Schedule Overhaul workbook includes:
Learn why you've been set up to fail over & over again
Learn how to identify what you really need to do versus what you would like to do
Become flexible in scheduling
Become a planner mom, not a scratch made mom
Understand why multi-tasking rarely works well [yes, really!]
Schedule downtime even when you don't think you have time for it
Learn why you should always work backward rather than forwards in the morning
How to recover when your schedule goes off the rails!
Finally, how to season-proof your schedule.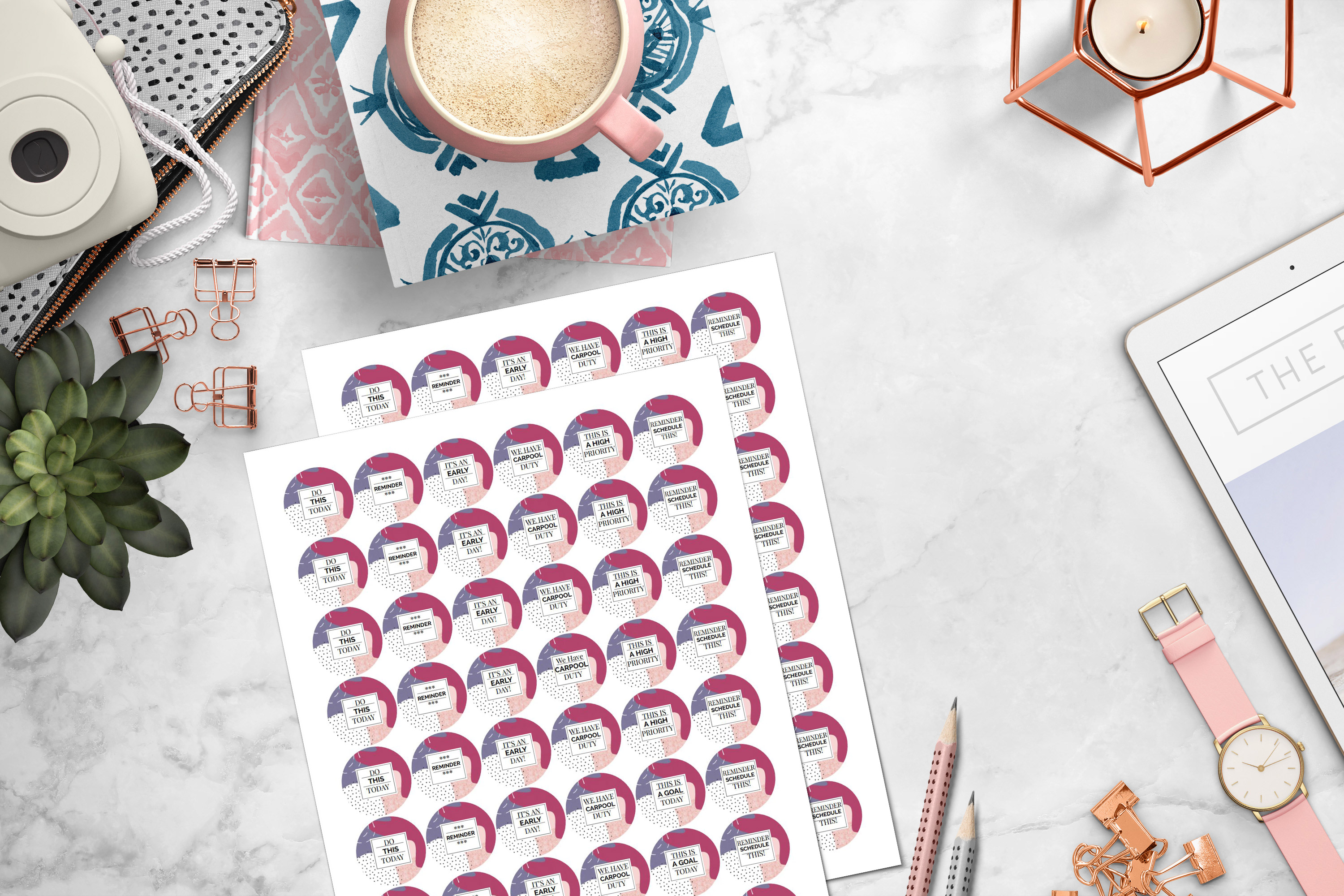 Launch bonuses for the Complete Schedule Overhaul are extremely limited, and will only be open through Monday, February 25th, 2019! If you are ready to finally to have the shortcut-making tool to help working moms take control of their home life & work time, once and for all, grab your copy of the workbook now to join the community!
I'll see you inside the group! Join here and celebrate making our days running a whole lot easier!