Recap of Activate: EBA Live Conference
Learn more about Elite Blog Academy's Activate conference! Here is what I learned from the event and why it's so important to attend blogging conferences!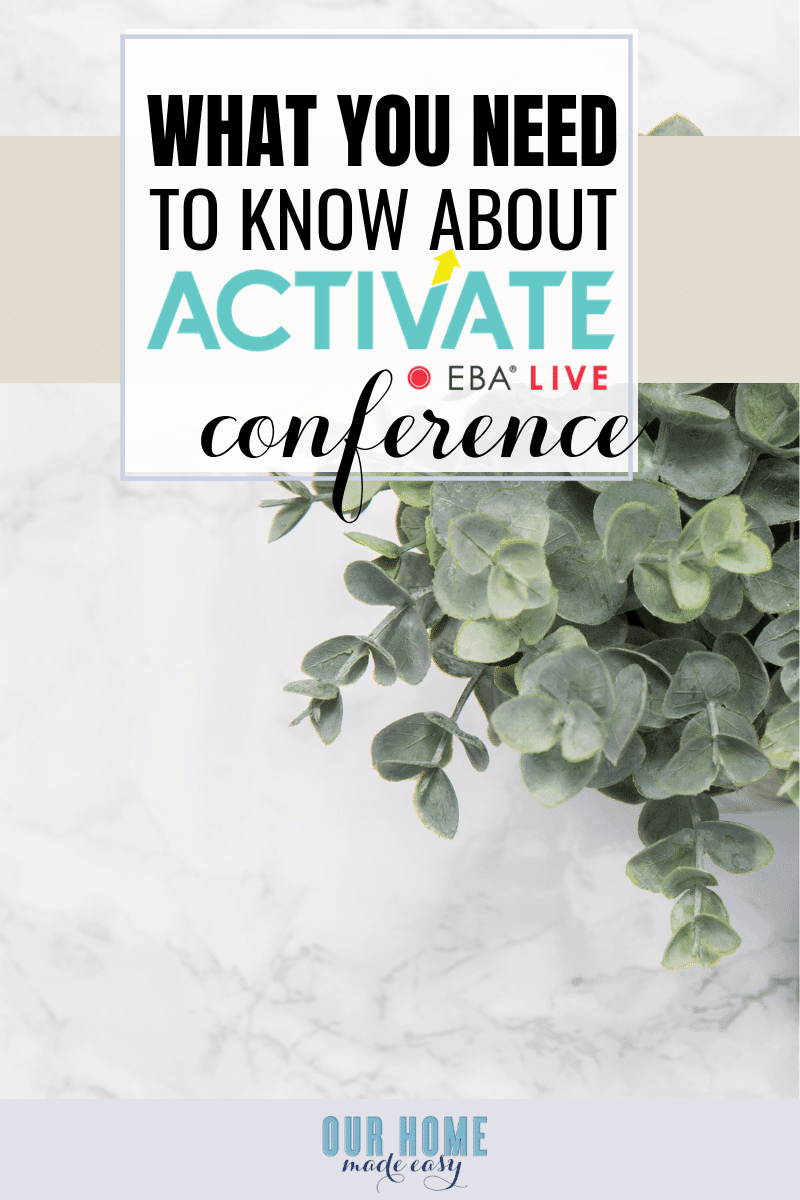 (This post contains affiliate links. Please see my Disclaimer for more information)
Last week I had a blast at Activate: EBA Live conference. If you aren't familiar with the conference, it's a blogging conference hosted by Elite Blog Academy.
If you aren't a blogger, give this post a pass. I'll be back later this week with another home tutorial. (And it's super cute!)
But if you are interested in blogging, I wanted to share my experience with my first ever blogging conference, the importance of finding blogging friends, and getting some motivation back when you are feeling uninspired!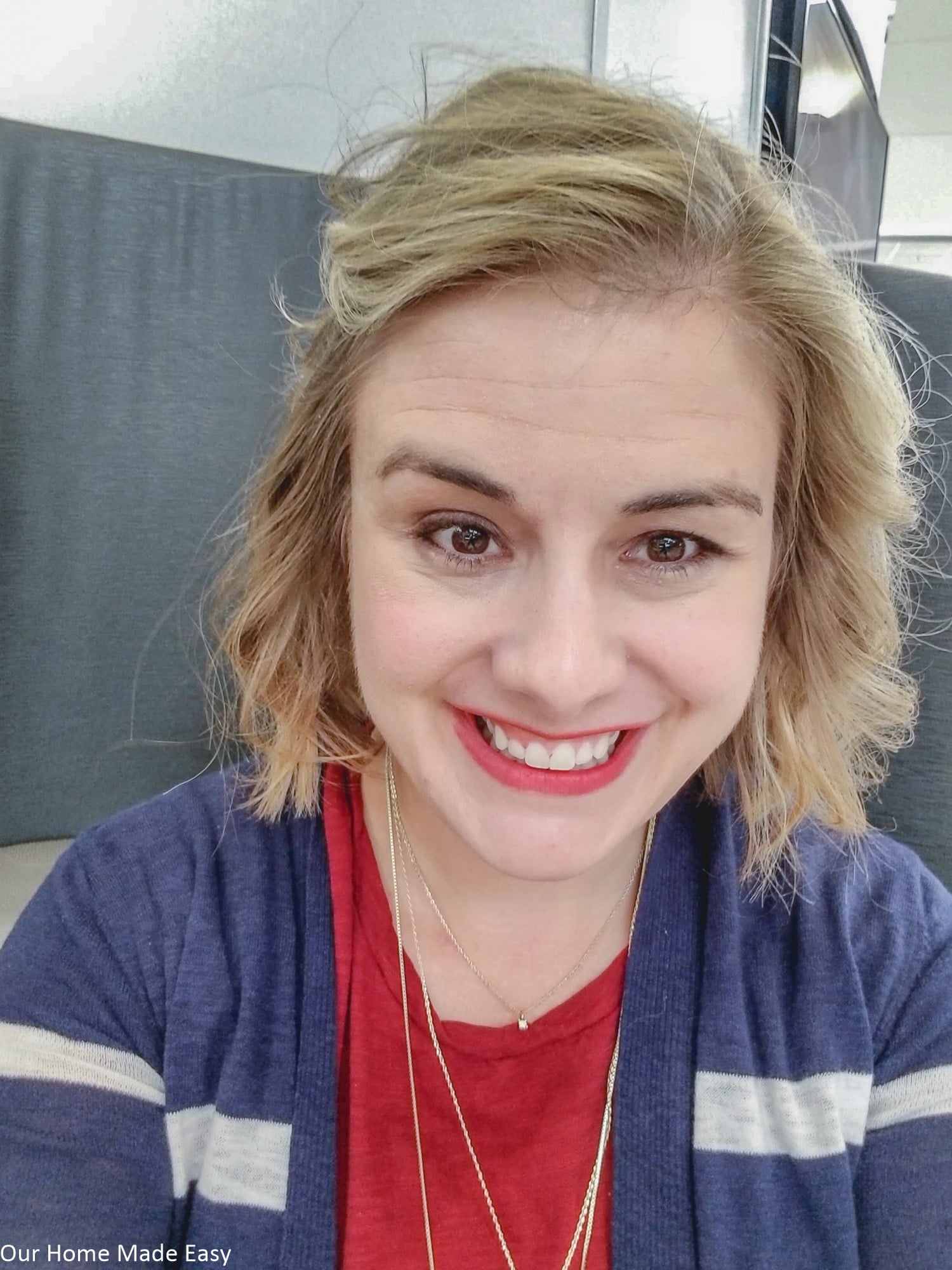 Ready for my trip to Orlando. I was looking forward to getting some blogging inspiration, seeing other bloggers (I don't see many), and learning how to grow, grow, grow!
Elite Blog Academy
I started Elite Blog Academy in March of 2017, about 14 months after I started blogging. If you've never heard of EBA, it's this super intensive course that walks you through the strategy of turning your blog into a full-blown business.
First, you start with refining your message– not jumping into making money blogging. Why? because it's so important to create great content that readers return for each week. If you aren't helping others, you won't be able to grow and monetize.
The course takes you through identifying your target reader, monetization strategies, creating your own products, and finally, creating a business plan.
But EBA isn't easy. I'd compare it to an intensive college course. And it's not blogging by numbers. You need to do the work to see the results. However, there is an extremely supportive Facebook group where you can get all your questions answered while you're taking the course.
Read more about my Elite Blog Academy experience over here
But back to the Activate conference!
I arrived Wednesday evening in anticipation for the pre-conference workshops starting Thursday. I enjoyed dinner with some great bloggers, Jennifer Marx, Melissa James, & Melissa McKinley. Jennifer is also a fellow Ann Arborite so it's always nice to see a friendly face in a crowd.

Pre-Conference Workshops
The Activate conference had 2 full days of workshops before the conference started.
Ruth Soukup, the woman behind Elite Blog Academy & Living Well Spending Less, kicked off the workshop with her presentation on how to think like an entrepreneur. At the end of her 'Chart Your Path' presentation, we did a deep dive into where we wanted our businesses to be in 10 years. #GoBig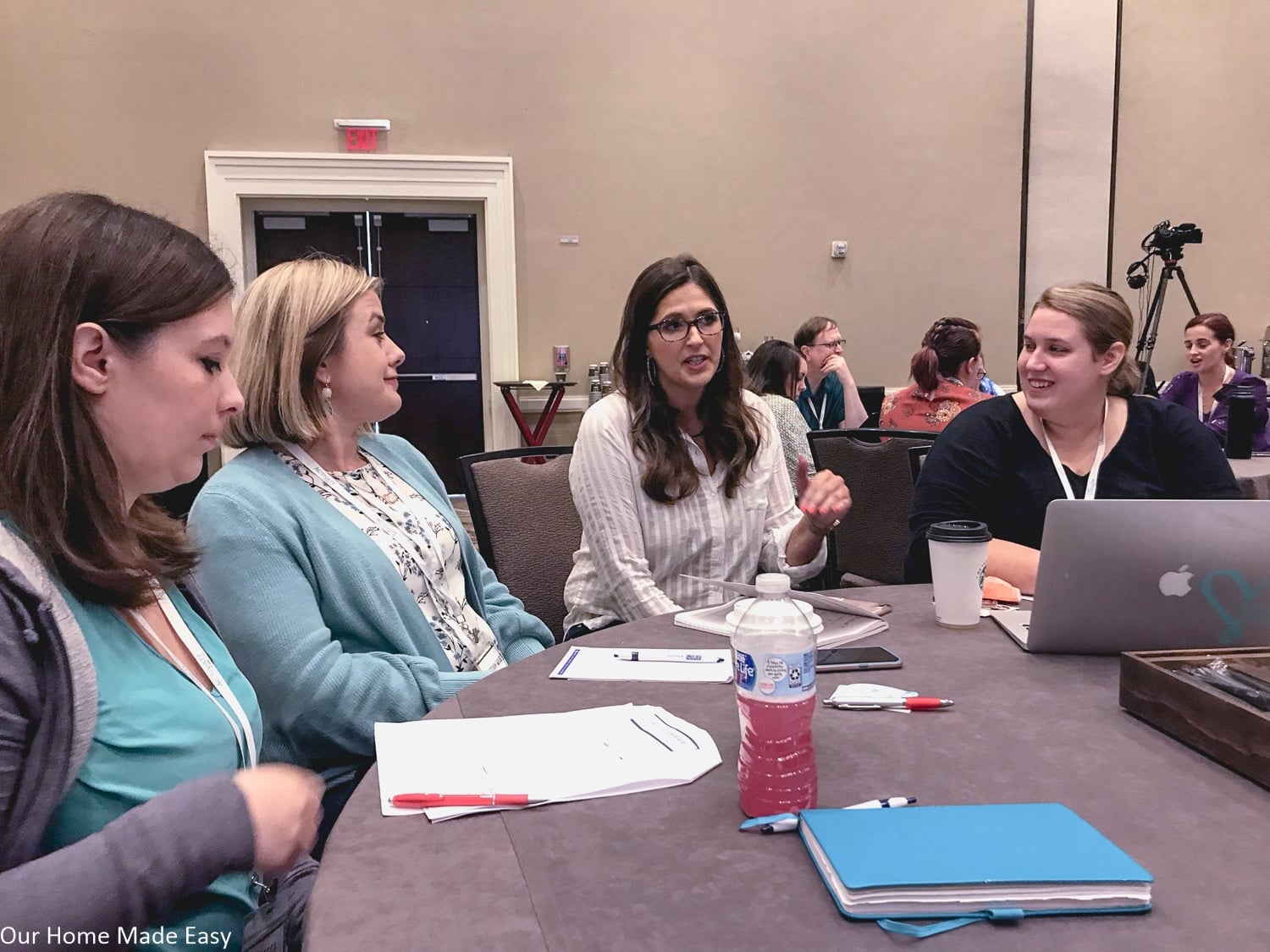 Sitting with Rebecca Forst, Ruth, Kara Fidd, & Abby Rike Rockenbaugh on Day 1 of the workshop
This was an exercise Ruth did with her EBA VIP Mastermind group and it was well received. For me, it forced my engineer brain to shift out of "What's my next post?" to the bigger picture. And quite frankly, it was really uncomfortable for me to think BIG.
Thankfully Ruth walked by, took a seat, and proceeded to tell me where I should be headed for 20 minutes. 🙂
After lunch, we reviewed how to scale our businesses and understand the importance of conversion rates of readers with Lena Gott of What Mommy Does. After Lena's presentation, it was time for Kate Ahl's workshop. I was particularly excited about his because Kate wasn't speaking about anything Pinterest related– but growing your business with team members.
Over the past year, I've hired a Pinterest VA and a lovely graphic designer turned friend to help me design the printables around the blog. Finding people who are amazing at what you are not that great at, can be super helpful.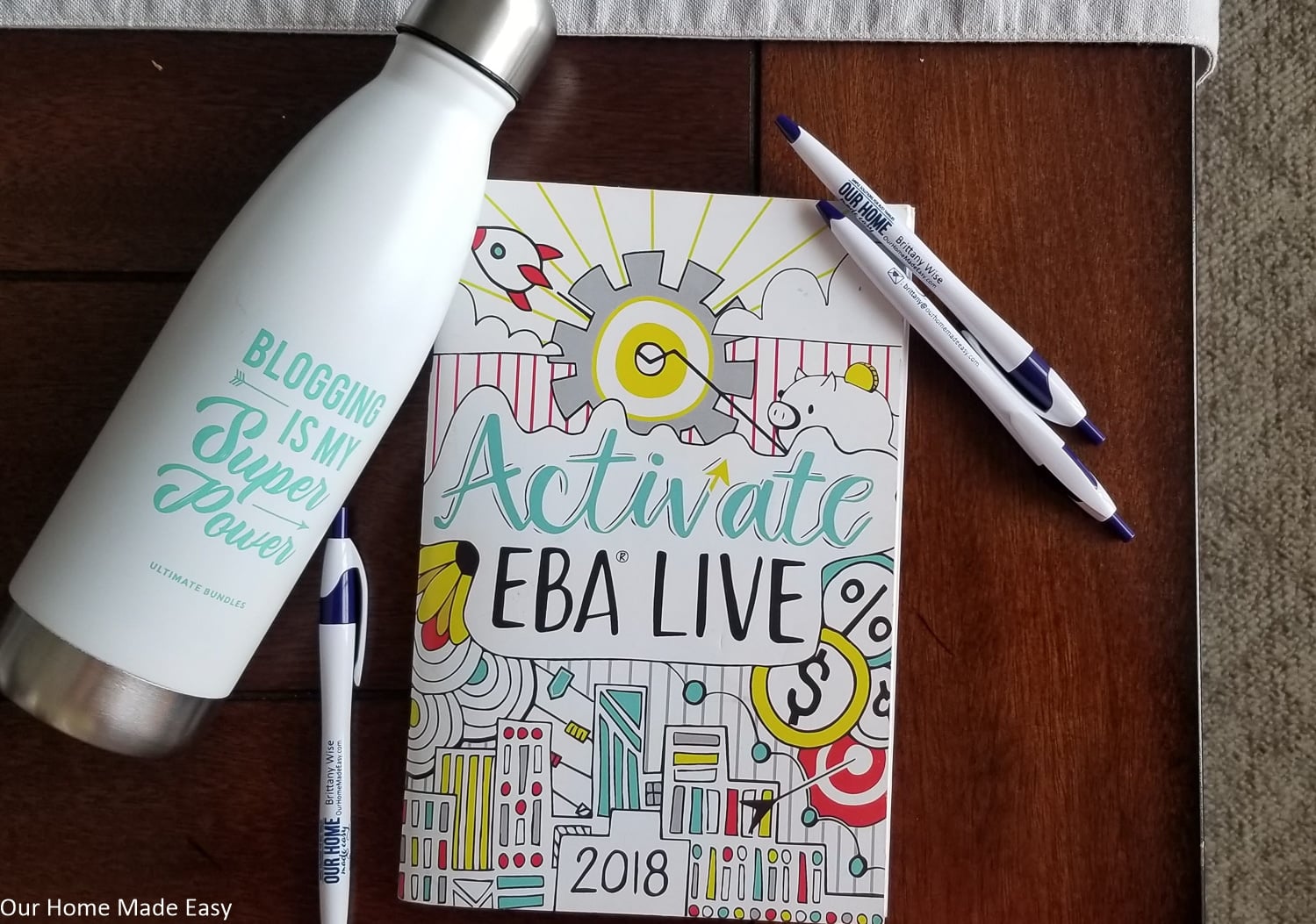 My Ultimate Bundles swag water bottle. How cute!
Workshop Day #2 focused on creating products, setting a value on yourself, and becoming comfortable selling to your audience. Even though I was only 2.5 days into my trip, I was already learning that I had so much to explore when I returned home.
My big focus areas included increasing conversion rates on sales pages and brainstorming ways to create more products.
Ultimately, the pre-conference workshop was worth the price of the entire ticket. It was full of so much valuable information towards creating actionable advice. The best part of the workshops was that we had time to brainstorm what we were going to do around our tables and that we had Q&A time available for each speaker.
Those brainstorming sessions allowed me to brainstorm ideas with my friends for their blogs and in turn, they were happy to share with me what they'd do in my shoes.
At the end of the workshop, I was able to meet up with a good friend of mine, Kate Dreyer from Kate Decorates. Kate is also a full-time working mom who blogs in her spare time. I always enjoy talking with her because while we are moms, we like to blog about everything about all things home!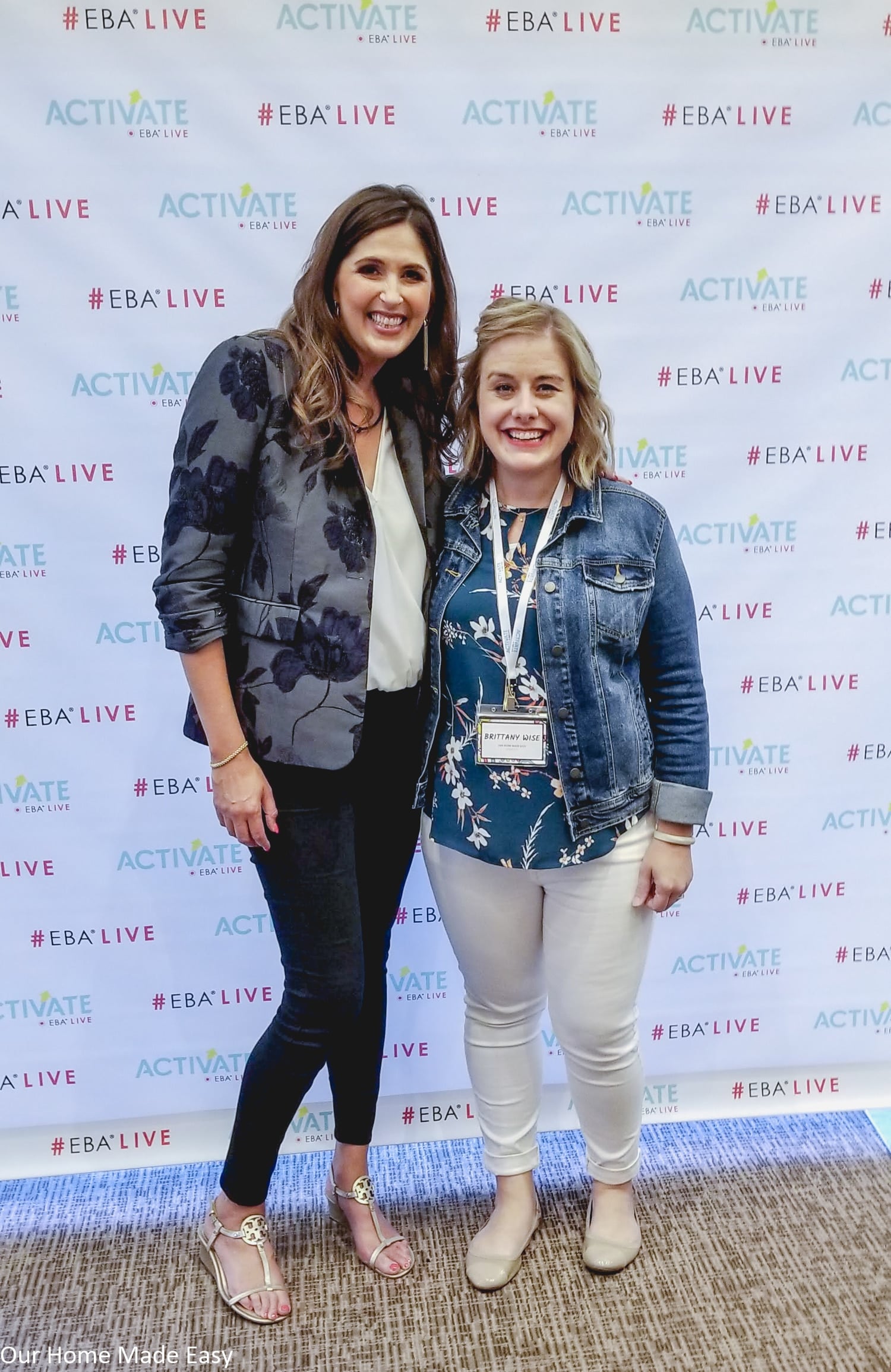 Activate Conference
Let's talk about the conference. I won't dive into the topics, but there seemed to be one glaring difference at Activate conference compared to some other blogging conferences… it was all about the business side.
We didn't have many sponsors or swag.
It was simply, "Here is how you can grow a six-figure business today and continue growing it every year."
Essentially, everyone was there eager to learn, quick to ask questions, and therefore wanted to soak up as much knowledge as possible. For 2 days we learned about products, selling products passively, learning how we can self publish our own books, and more.
Almost no time was given for growing our social media presence or influence.
It was a great bubble to live in for 5 days.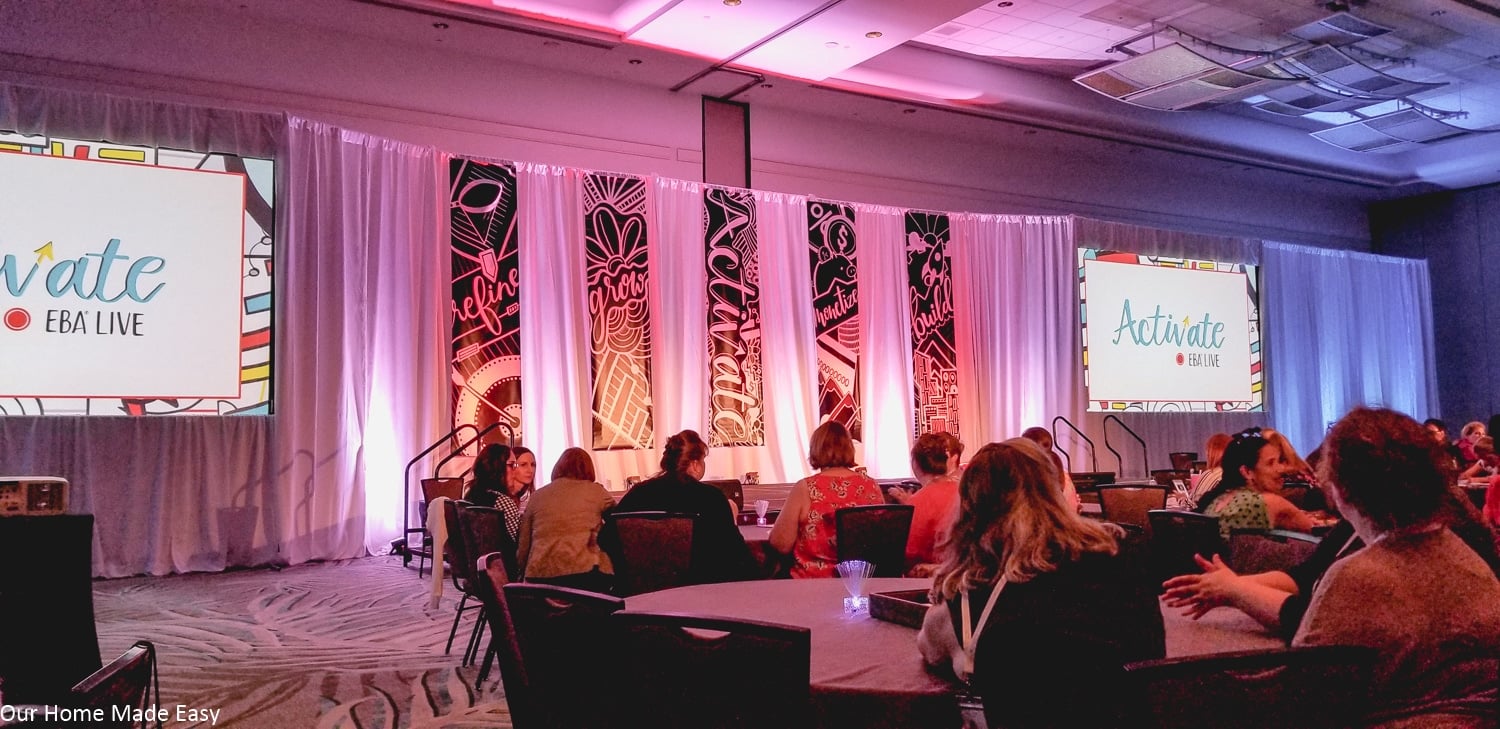 In true nerdy engineer fashion, I opted-out of printing business cards and instead ordered pens! The pens made for an excellent icebreaker that forced me to introduce myself to hundreds of people at the conference. I was determined to not return home with hundreds of pens. And it worked!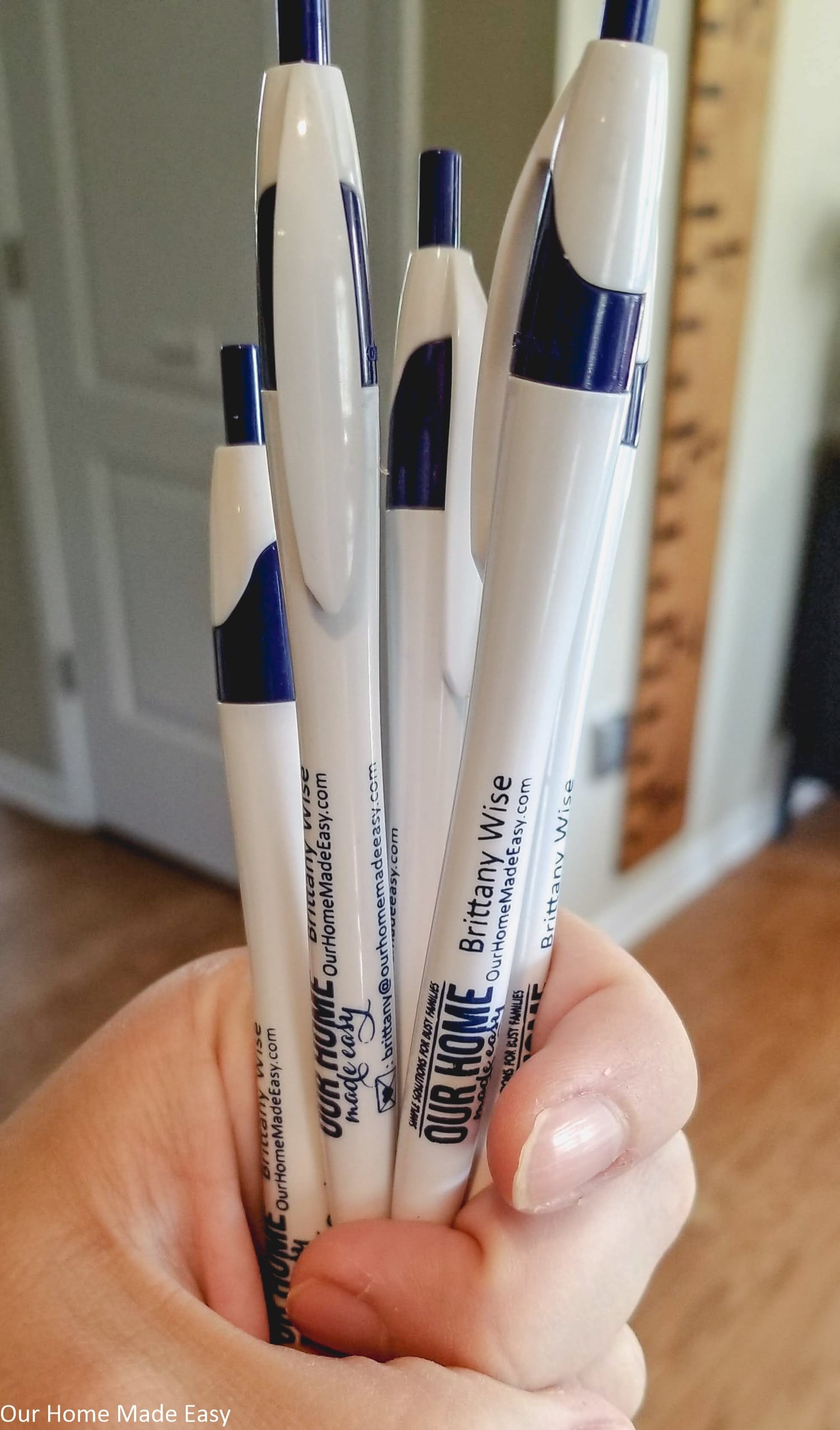 I met more people than I would have ever met simply because I told myself "You ordered them to pass out. You can do this!"
Thankfully, I came home with just a large handful of pens. The pens were a smash hit.
I had a wonderfully inspiring time at Activate this year. I came home full of big goals, lists of things I wanted to accomplish over the next few years, and what I needed to do NOW. (Want to see a hint of what's to come? Take a peek here!)
Not only was the conference incredibly worth it, ultimately I loved meeting the friends I've made over the past 2+ years. The thing no one tells you about blogging is how isolating it can be.
Meeting my friends & making goals refilled this mama's tank.
If you ever get the chance to do something like this for yourself, jump into it.
Unfortunately, there won't be an Activate conference in 2019 since Ruth will be on her book tour. But if there is a 2020 conference, I can't wait to see you there. Until then, I highly recommend you get started with Elite Blog Academy.
Want to grow as a blogger? Grab these free downloads!
PIN FOR LATER: