7 Things You Need to Do Before a Home Appraisal
We recently had an home appraisal done around our home. Don't worry– this isn't an announcement that we're moving! We are staying put here in Michigan but with an ever changing real estate market, we wanted to see where we stood financially with this house. Home appraisals aren't something we do often, but they are so important for understanding your biggest asset– your own home. And I couldn't wait to share with you the 7 items you need in order to maximize your next home appraisal!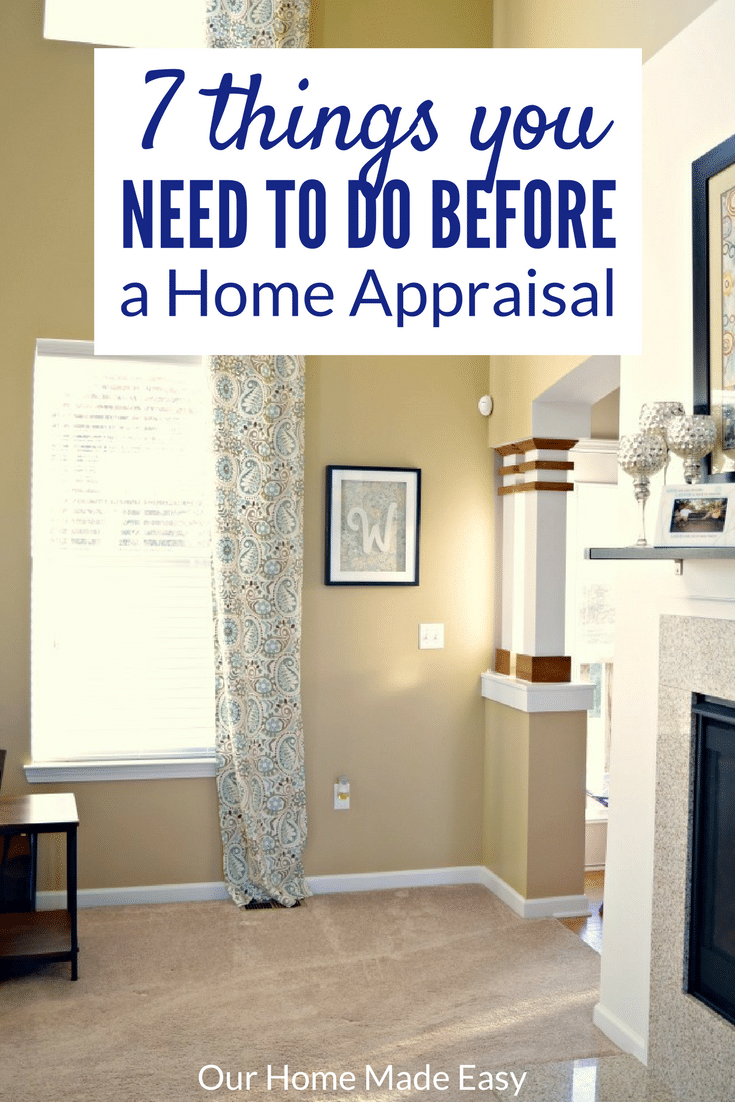 (This post contains affiliate links. Please see my Disclaimer page for more information)
When Does A Home Appraisal Happen?
If you haven't had a home appraisal before, it's pretty simple to set up. If you're selling your home, more than likely the buyer & agent will coordinate with your realtor for when the appraiser will be stopping by to see your home. If you aren't selling (like us), your mortgage company will contact the appraiser. There is a cost to having a home appraisal, but it's great if you are needing to determine home value for selling, refinancing, or removing PMI.
The Appraiser is licensed through the state and is a neutral third party. Usually they are local to your area and very aware of neighborhood & community real estate trends.
While I'm definitely not a professional appraiser, I can help you prep your home for making it shine– and you don't even need to spend much money! This prep will make you feel more comfortable with the idea of an appraisal and requires only your time and elbow grease rather than buying more home décor.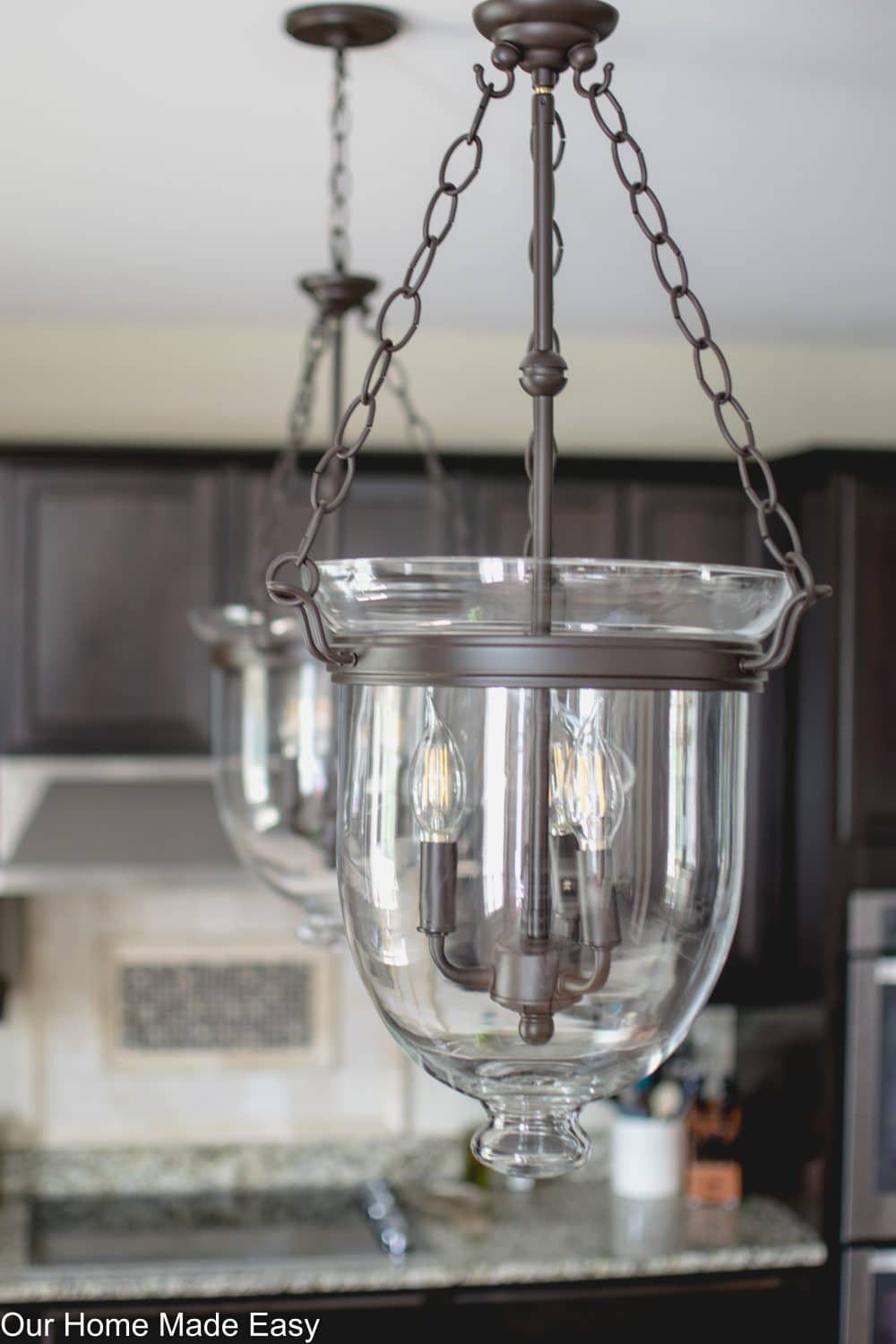 7 Things You Need to Do Before a Home Appraisal
1. Act Like a Potential Buyer
We live in our homes every single day. It's so easy to forget about how a space looks and feels to those who are coming to visit for the first time. Before the appraisal, take an hour or so and walk through your home as if you were on "House Hunters." Is your home looking it's best? Are there a few easy fixes ( #2 below) that you've been meaning to fix but never found the time or energy?
A well maintained looking home will make you feel like you did all that you could do to prepare for the appraisal and show off your awesome place.
When you're walking around, own your nerdy self and write down areas that you think could use small improvements, room by room. You'll go back through the rooms in tip #6, but right now you're acting like a potential buyer. Look for areas that need some TLC with touch ups, soap & water, or stain remover.
If you're already considering selling your home, use this time to stage rooms that buyers (& appraisers) want to see. And you need to create a well staged area for that 'potential buyer' to love! Offices, dining rooms, etc.. use furniture you already have on-hand for creating these rooms (if needed).
2. Fill in Any Spots with Spackle
Now that you have a list of small cosmetic updates, make spackle your new BFF. When we had our recent appraisal, we walked around and literally applied spackle to every wall surface. Our walls looked like someone threw bleach on them. It was super embarrassing.
But after having 2 babies use walkers, and us simply living in the house, we needed to repair several areas. While I spackled and sanded it down, Jordan followed with leftover paint. It was a lot of work, but we were happy to finally have a reason to kick our butts into gear and do some much needed touch-up work.
3. Touch Up Paint
Like the spackle project, look for area that just need a touch of paint. Touching up can make a room like a million bucks, even if toddlers, baby gates, and toys have run amuck. We were a bit over zealous on the touch-ups, but I'm so happy we spent the few hours and did it.
In addition to touching up with paint, find a wood marker that matches your kitchen cabinets. This is an easy hack for filling in any scratches or knicks that occurred over the years. We have extremely dark cabinets so we went with this wood marker. If you have white cabinets, you may need to do more research on the correct shade & finish.
Your home will look so much better with a bit of extra make up and look well maintained.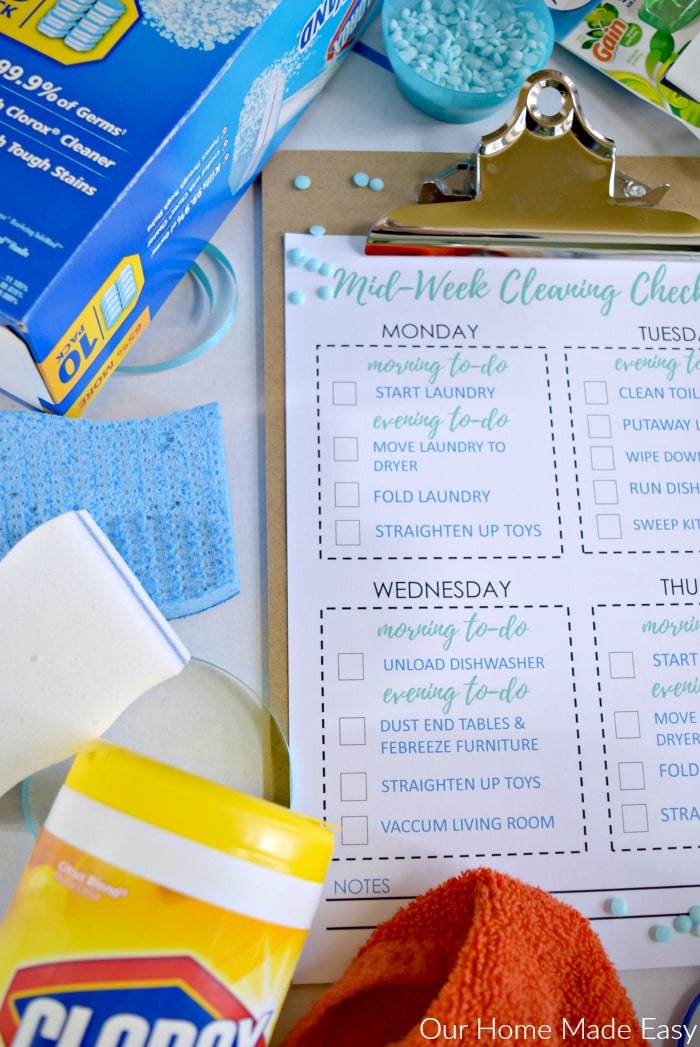 4. The Magic Eraser Is Your Friend
I'm pretty sure the magic eraser was invented to solve most of my problems. 🙂 If you have scuff marks and don't want to paint or cannot paint a certain area, use the magic eraser to clean up what you can.
I used the Magic Eraser on some doors (test it out on new surfaces, first) and some other trim work that we didn't want to re-paint.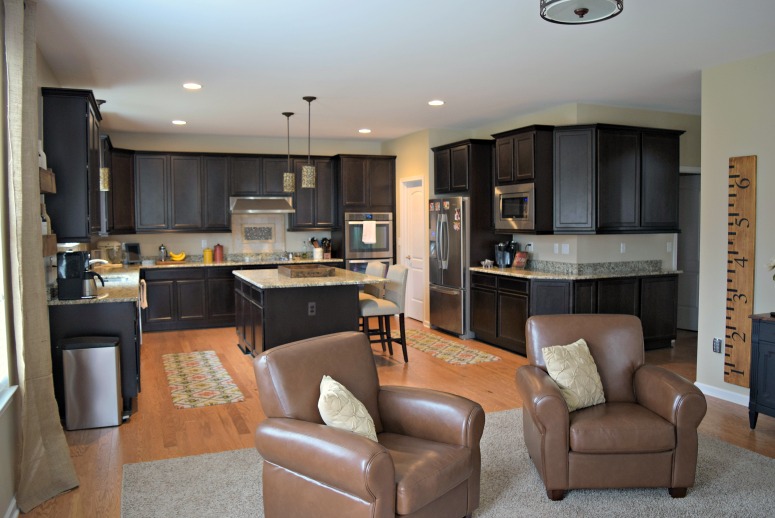 5. Tidy Up
This seems like common sense, I know! However, again, you want to show off all the hard work you've done in patching holes and touching up paint. Leaving laundry lying around may not directly affect your home value, but it's not showing your hard work in the best light.
While you're straightening up, declutter paperwork on the counters. Rather than stuff them in a drawer, quickly go through them and make a pile for the 'to keeps' and don't feel guilty about tossing the rest away.
If you don't have the laundry folded, shove it back into the dryer! Place any dirty dishes into the dishwasher rather than leaving then on the counter top. Make your beds and straighten up the kitchen and bathrooms. It doesn't hurt to spend some time trying to eliminate smells. While you don't want to overwhelm an appraiser with room spray, try to Febreeze your spaces a few days before the appraisal and shortly before your appointment.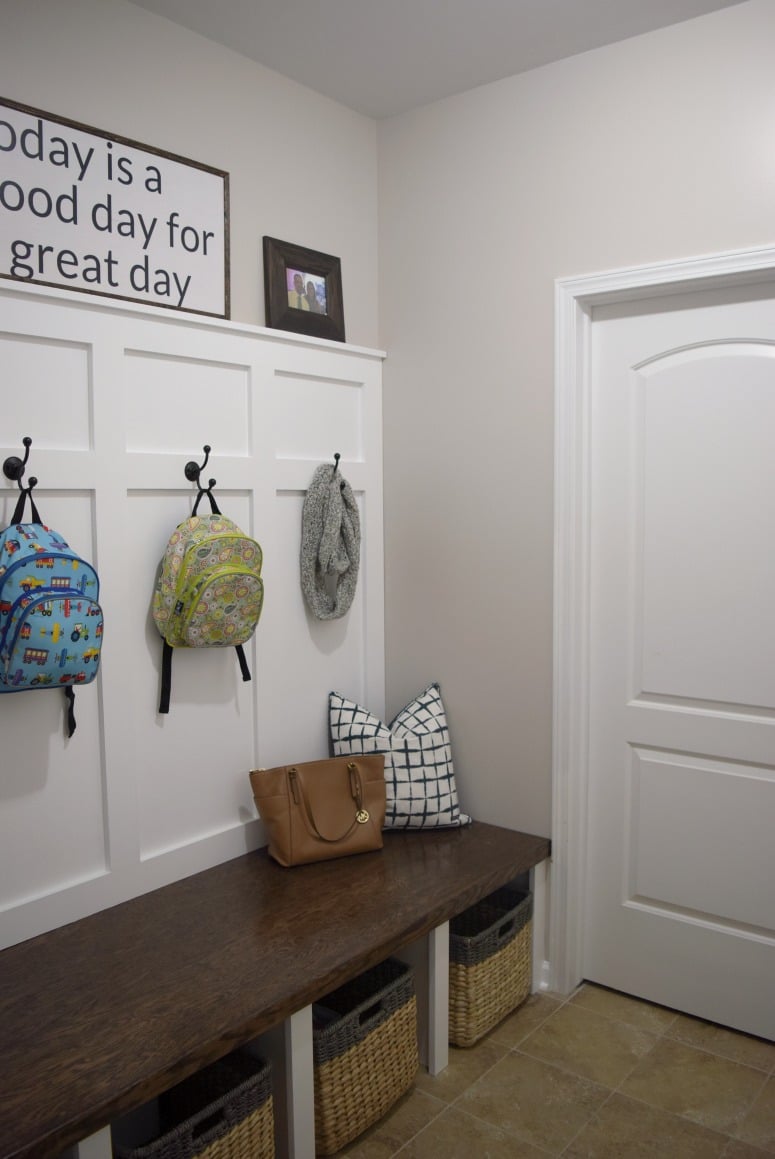 6. Jot Down Your Home Improvements
A few weeks before the appraiser, start brainstorming all the projects you've completed since move-in. This may be as simple as walking through each room and jotting down. You'd be amazed at how quickly you forget updates and even major improvements. Don't forget to stop by your basement to recall improvements with water heaters, etc…
Once you've walked each room, type up your improvements by room. Spending the time to prepare the list will give you items to discuss and make sure you feel like you didn't forget something to mention post-appraisal. Provide this list to the appraiser before they leave. Your improvements may be discussed during your walk-through appraisal.
7. Include any photos of mid-project plans
If you're in the middle of any major room renovations, add a materials list or mood board / room mock up to your home improvement documentation. It may benefit you if your appraiser can see that you are improving the house and which products are being used. You never know what may tip the scales for more value for your home!
While an appraisal may be stressful to think about, you can control your part of the appraisal ahead of time. A clean home showing it's best side and written documentation can help you feel like you've done all that you can do to maximize your home's value prior to the appraiser's visit. While it may never be 'fun,' experience, it's something that you can feel prepared and ready for every time. Good luck!