Last week we were gifted several large zucchini from our next door neighbor. From the appearances of these zucchini, he has a natural green thumb. I'm over here trying to keep my fake flowers dusted. Anyways, the first thing Jordan asked me "What are we going to do with all of this zucchini? You know I cannot grill all of it!" I am absolutely knew what I was planning on it, making yummy zucchini bread!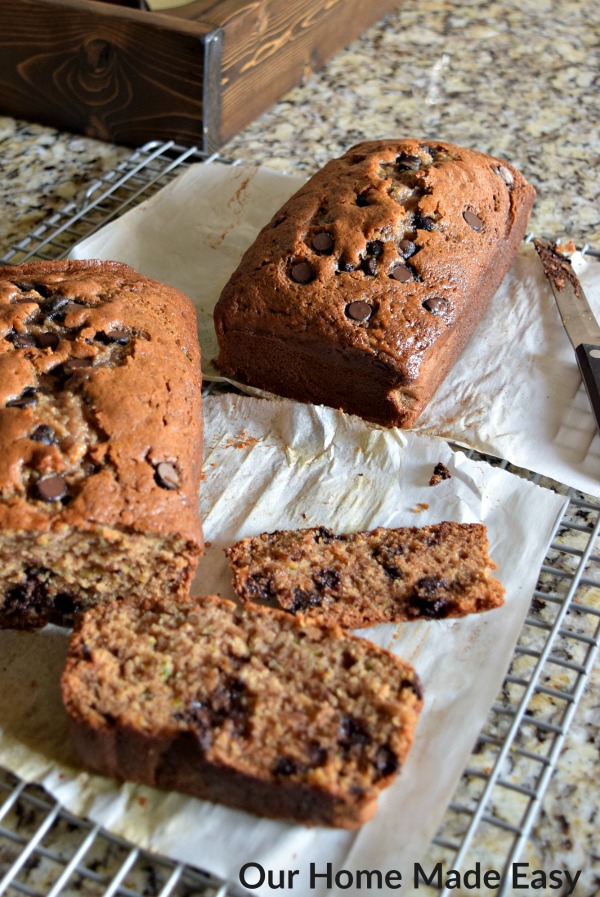 I am zucchini bread making newbie. I've tasted a few delicious recipes, but never made one myself. So what is a busy mom to do? Get lost on Pinterest searching for great looking recipes! After searching through the best, I found the perfect recipe!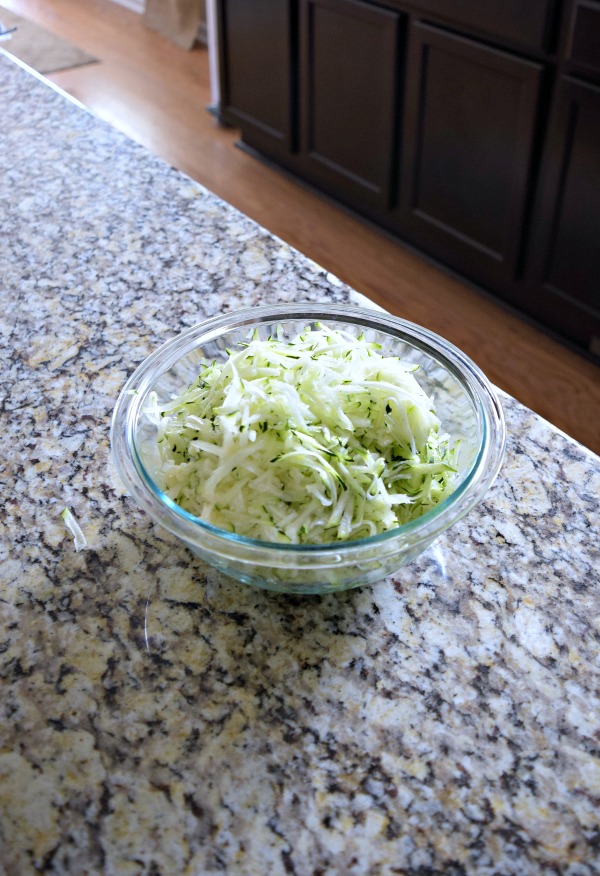 This is probably my favorite flat lay photo to date. Why? Because it's real-life. For some reason, I looked down and thought, "Yes… this is what Sunday afternoon looks like when I am baking!" But I do have to admit, when I am baking or cooking, I always put back the ingredient I just used. It reminds me of cooking shows, where they only have out what they are using at that moment. I like the simplicity and would rather clean as I go, then all at once at the end. So you can imagine, as soon as I took this photo, I put away ALL the dry ingredients before I mixed the wet & dry ingredients together. 🙂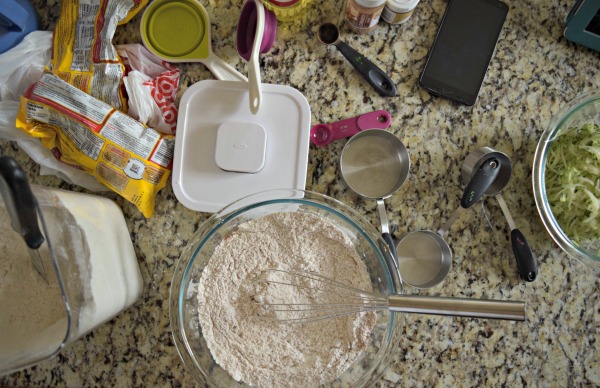 Since I was lucky enough to have large zucchini, I made two loaves. In reality, this single zucchini shredded up for 12 loaves of bread! What did I do? I froze the shreds into 2 cups bags.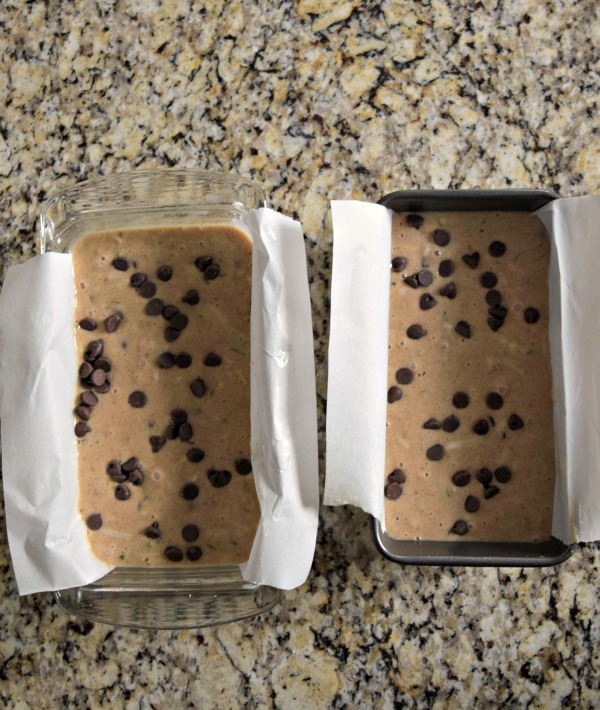 I added a few more (okay, a lot) more chocolate chips to the recipe. We love chocolate! 🙂 🙂 Now who wants to come over and share some delicious zucchini bread??