7 Quick Ways to Make Temporary Housing Feel Like Home!
This is a sponsored post written by me on behalf of CORT. All opinions are 100% mine.
Make your temporary housing feel like home with these tips & tricks! Don't live out of a suitcase when you're in-between homes. Keep reading for how to make your next temporary space feel like home, even if it's only for a little while!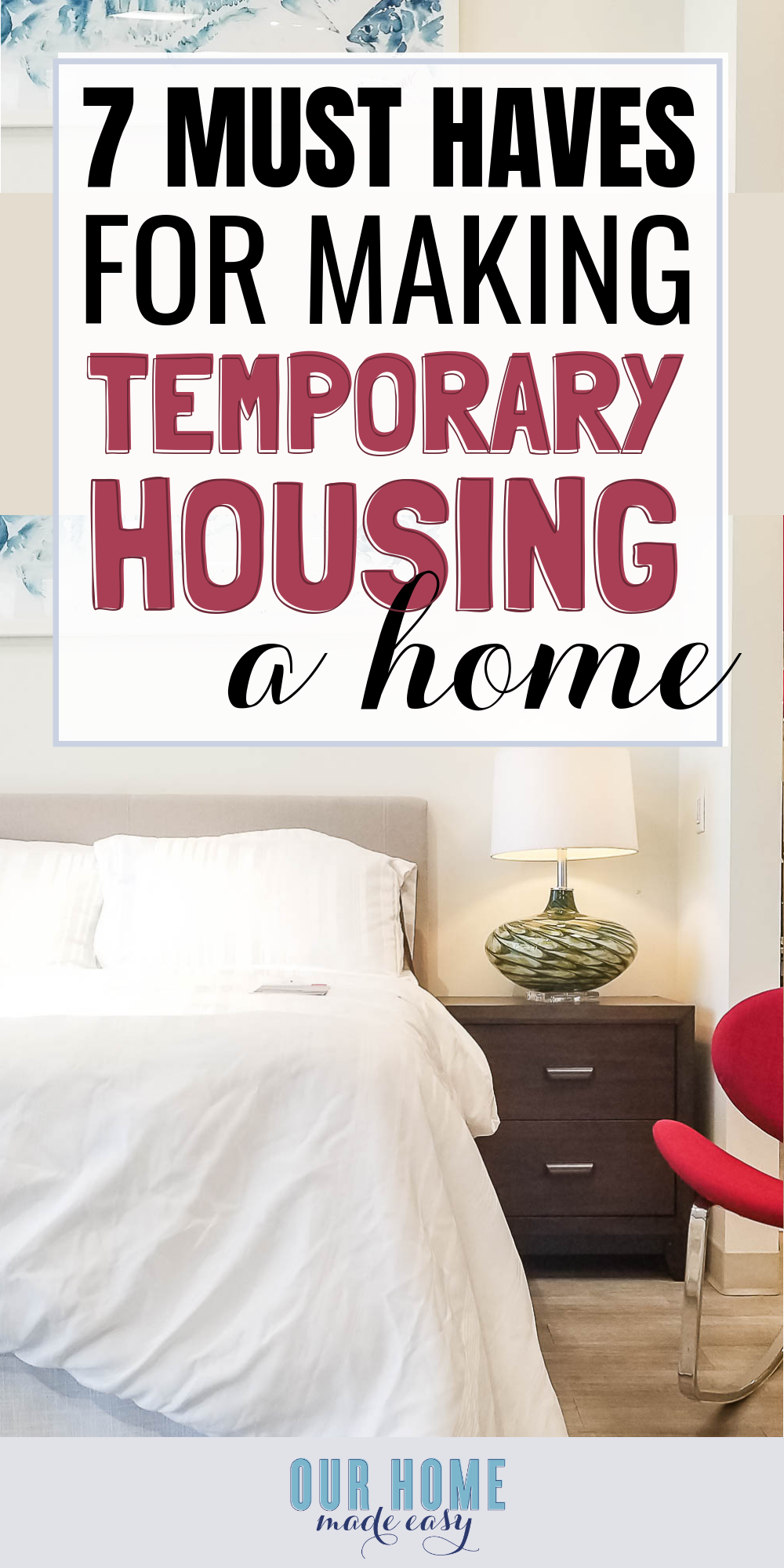 Since we moved just over two months ago, I've received numerous questions about where we are living / how we are living in-between owning houses.
Need to be caught up? Here it is, we sold our home in just a week in Michigan, then we moved to Arizona and immediately placed a home offer within a few days of being here. However, our home closing wasn't scheduled for 65 days after we moved.
Why wait?
The seller's wanted their boys to finish the school year before they moved to Colorado. And quite honestly, we just enrolled Aubrey in her new school in Scottsdale and we wouldn't have wanted to change her again for just a week or two!
So we waited.
Then we while we waited we decided to turn our temporary home into a true little home that we could enjoy…
Thankfully, we are pretty good at waiting. Our previous two homes were new home builds. Waiting almost 8 months is something that we've grown accustomed to.
Admittedly, waiting two+ months with two kids has made this wait feel a little longer than we thought two months would feel like.
If you're in between houses or moving for just a short time (under a year), I wanted to share some tips and tricks for making your own home!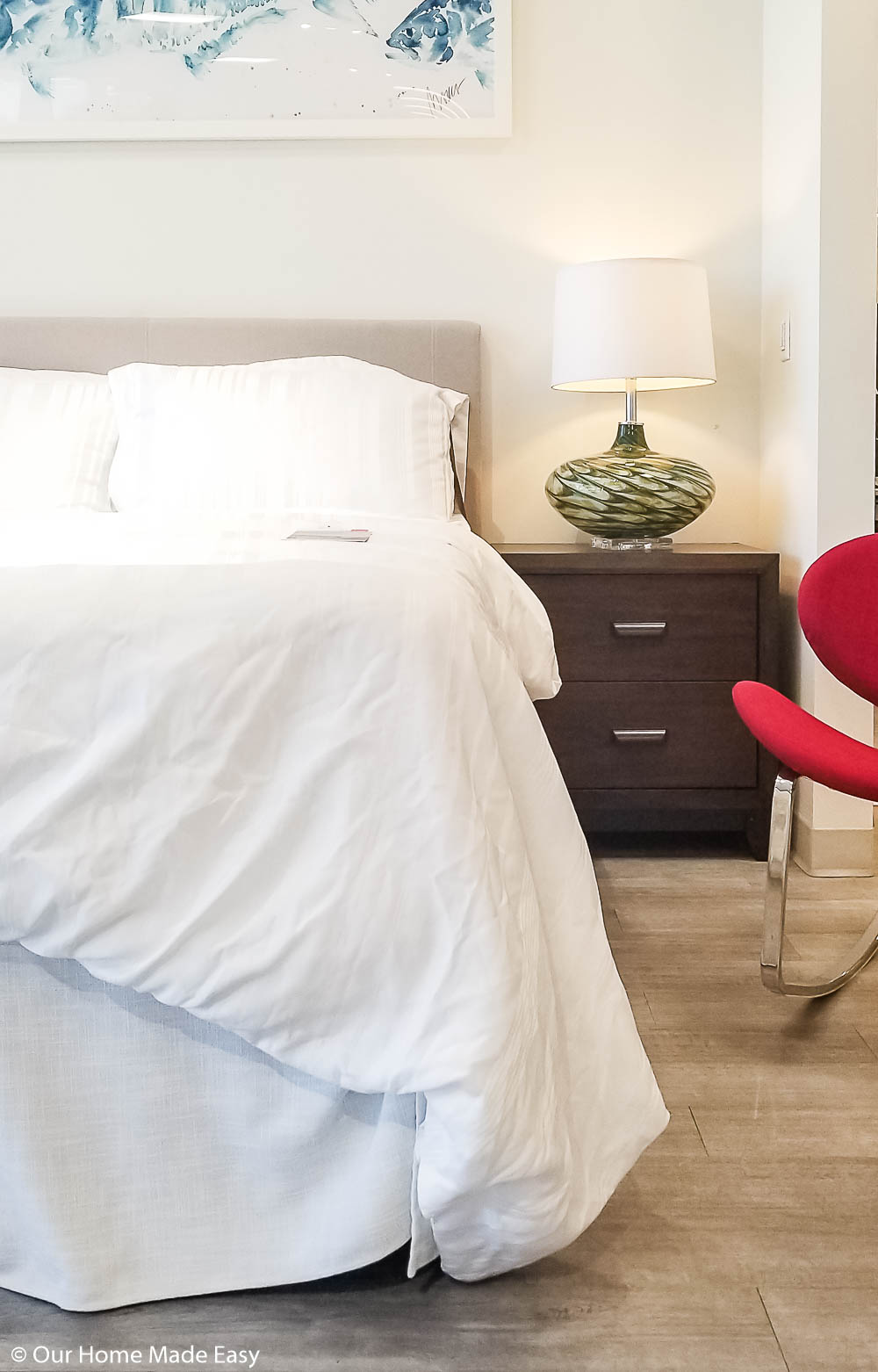 Use a Furniture Rental Service
When it comes to temporary housing, the last thing you ideally want to do is pack up your furniture, move them into your temporary apartment, only to move them again when you close on your new home. And this is exactly where furniture rental services like CORT make the move less stressful.
CORT specializes in helping families who need to furnish their temporary homes without stress. You simply choose the package you need, and like magic, everything from towels, artwork, and furniture appears!
For our transition in between houses here in Arizona, we chose to live in a furnished apartment rather than moving our furniture from storage.
It was a complete win-win for us.
Our belongings stayed together in one place and we were able to immediately feel like we were living in a home!
Need more moving inspiration? You'll find it all over at the CORT blog!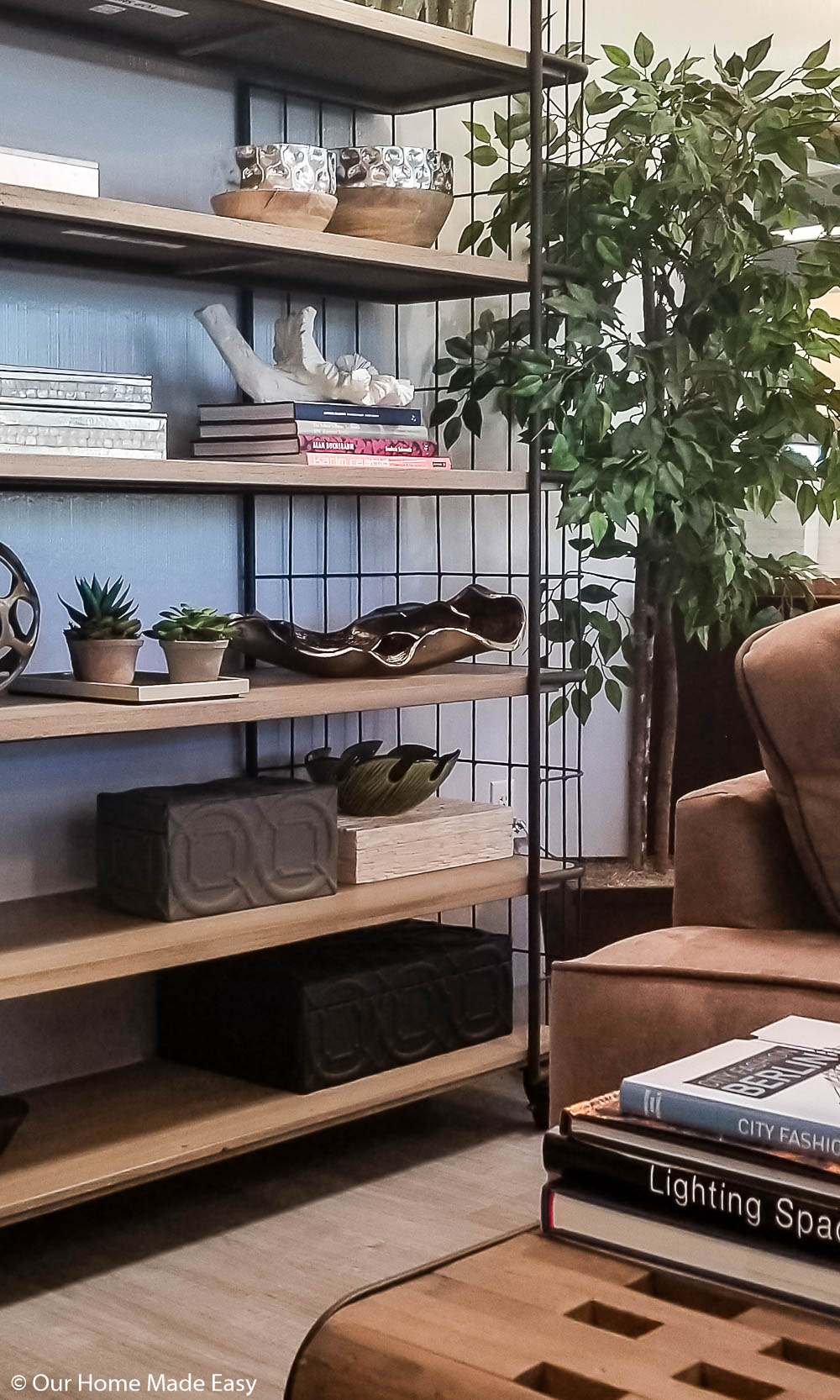 The best part about using a furniture rental service like CORT? You have the ability to pick and choose your items.
They can be a little different from the style that you're accustomed too and want to try out!
Another win?
CORT will handle the drop-off and pickups. So when you're ready to move from your temporary housing, you won't need to stress about moving your furniture out!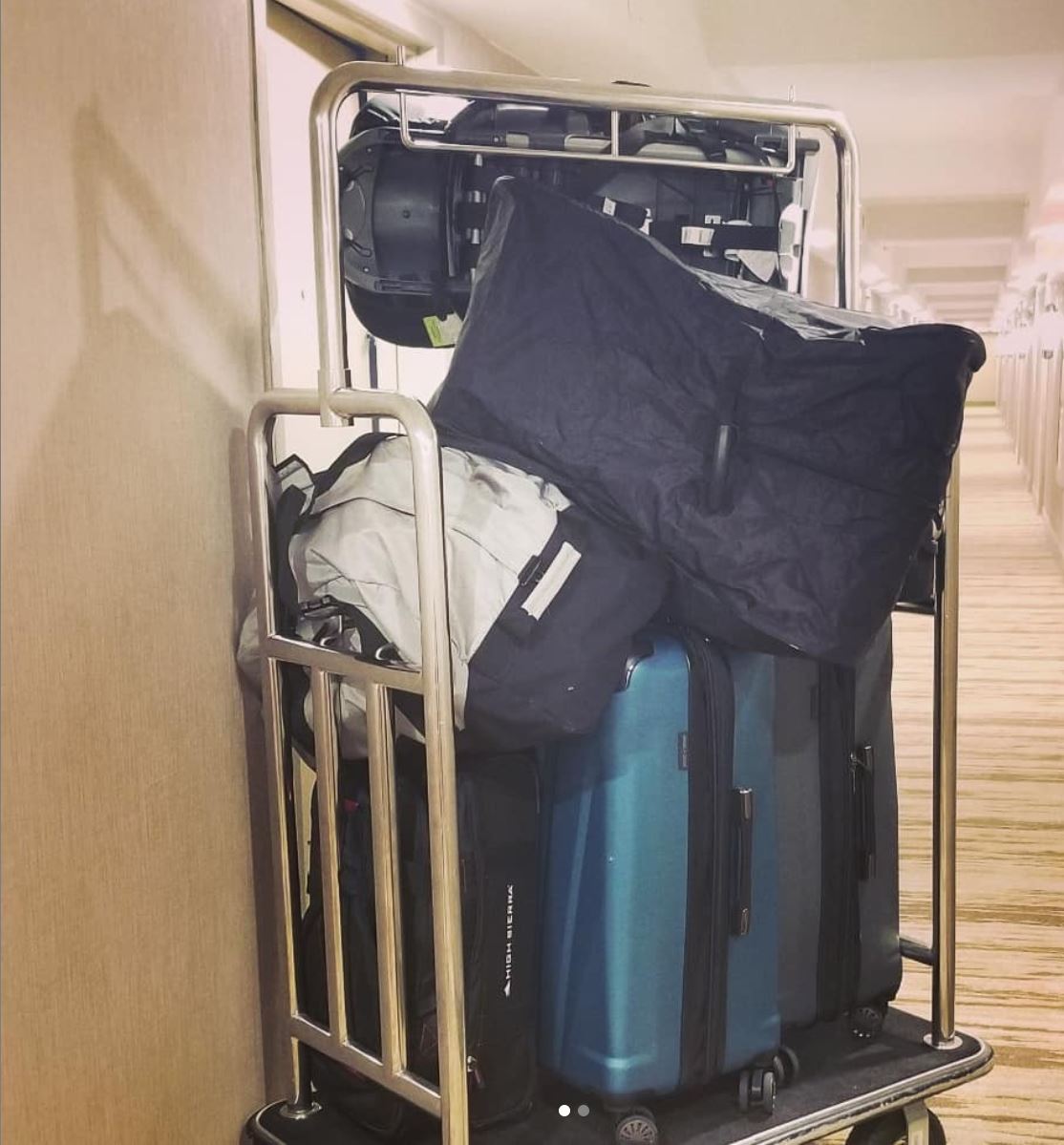 Stuff the Suitcases Away
Living out of a suitcase is hard, and it's a daily reminder that you're living in flux.
To combat this, make an effort, on Day 1, to completely unpack your suitcases and place everything in drawers and cabinets.
Feeling like our things had a place in this apartment has gone a long way for getting us back into some form of a routine and normalcy.
We even bought more plastic hangers from Target to hang up more clothes than we expected. Just little things like rolling the suitcases into the closet made all four of us feel a little more at home.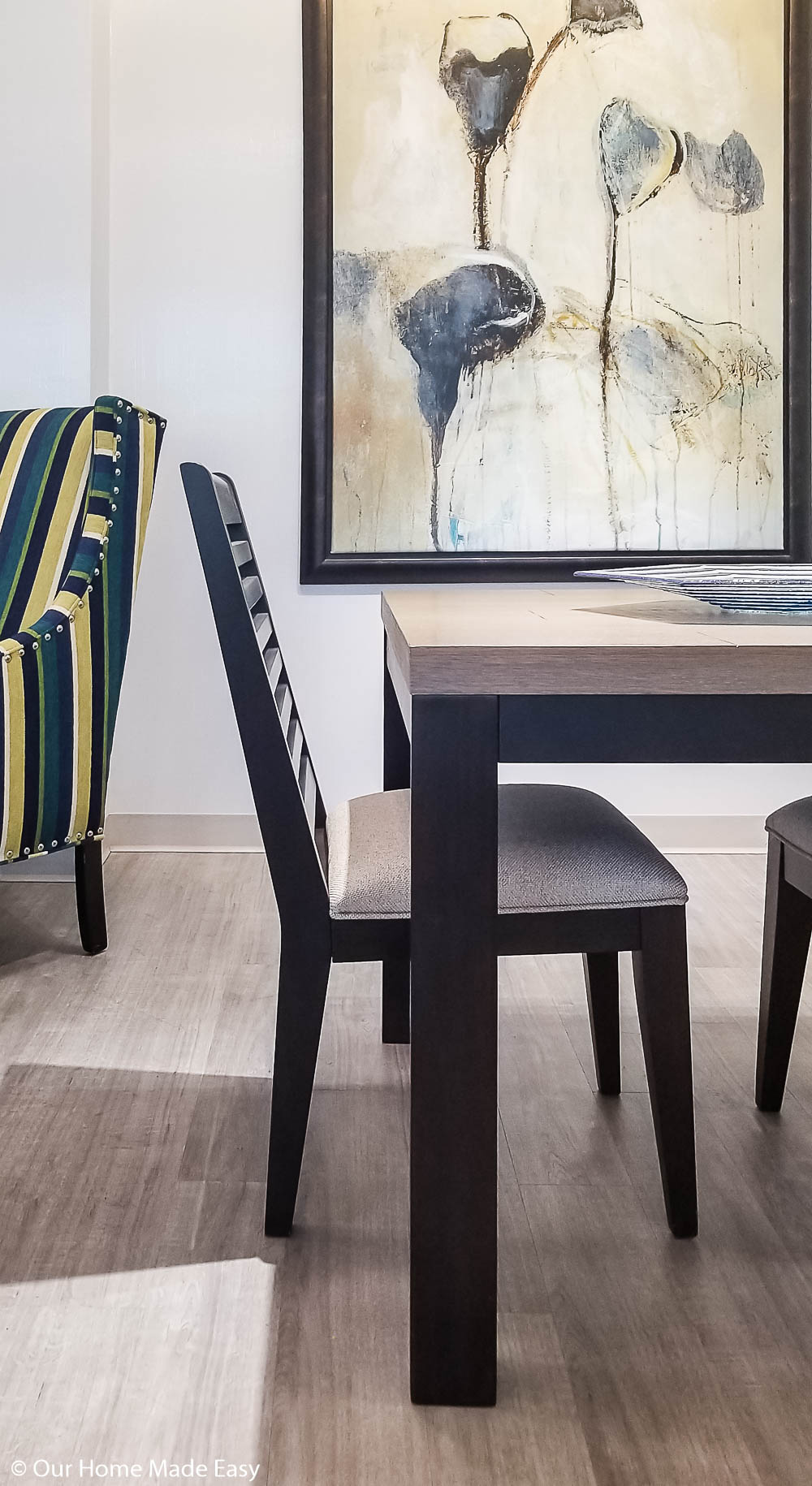 Remember the Extras
When the kids & I took our flight from Detroit to Phoenix, we could only take aboard the things we would need for the next 60+ days. That meant more than just clothes needed to be brought with us on the plane.
Toys
If you are planning on living in temporary housing too, don't forget about some extras like toys for the kids. Owen brought a few of his favorite toys in gallon sized Ziploc bags. Before we left, he put together a small train track to make sure he had enough pieces to make his own.
We also included all 100 pieces of his Magna Tiles set. It's his favorite and he would've been devastated to leave it all behind. For Aubrey, she brought two gallon sized bags of writing & crafting things.
Candles
The relocation company would not pack up candles. We knew this, but I had a few little pots that I wanted to keep with us. So I packed them up and unpacked them in the little apartment! They are completely unnecessary but added some familiar charm for us.
Lunch Boxes
Jordan & I are pretty consistent about packing lunches every day. We included all four of our lunch boxes to our suitcase. We didn't want to buy new ones since no one really needs two after a while.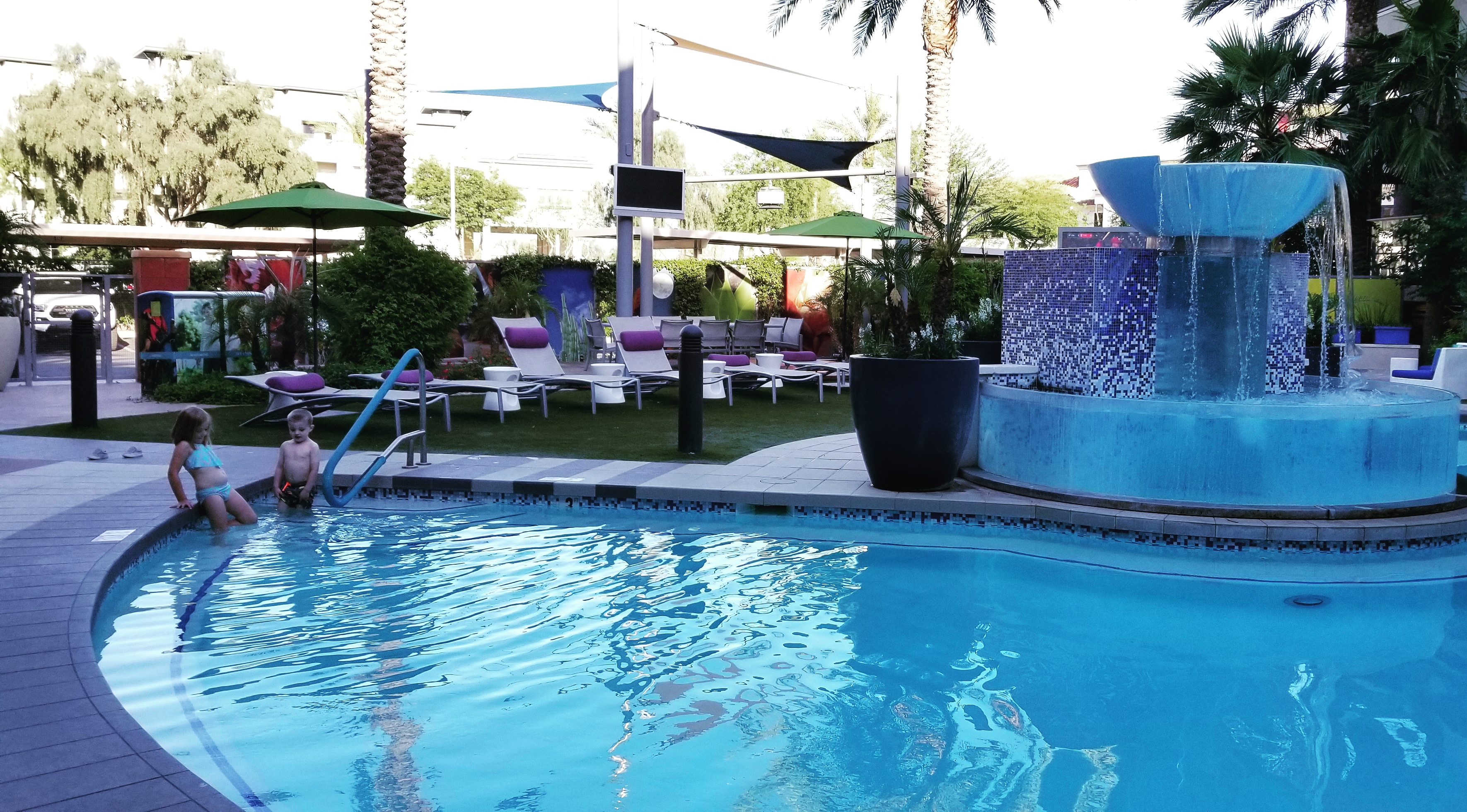 Go Easy on Dinners
Give yourself a pass on complicated dinners when you're living in temporary housing. If you're like us, we moved into a fully furnished apartment but didn't have any spices.
Our budget doesn't include eating out each night (as much as I wanted to try all these new restaurants!). Rather than making our favorite recipes across a handful of cuisines, we bought just four or five spices from Kroger. Then, we looked for simple dinners to make that allowed for minimal pan usage and still was ideal for leftovers. We ate a lot of sloppy joes, pre-bagged salads, fish tacos, and baked chicken.
Our apartment had a grill for use and we took advantage of grilling out and having a picnic by the pool several nights. Not only did the kids thin it was a fun treat to swim while Jordan grilled, but it allowed us to change it up and feel a little more normal to have grilled dinners like we used to have in Michigan.
Dishes over Paper Plates Most of The Time
This may not make me any fans, but I love a good paper plate. However, not several days in a row for dinner time. Real dishes feel like home, routines, and like things are back to our norm. When you're planning on what you need for your temporary housing, remember to add some plates and dishes.
CORT can help you add in the little things, like Kitchenware, that make you feel like you're at home and are easily forgotten.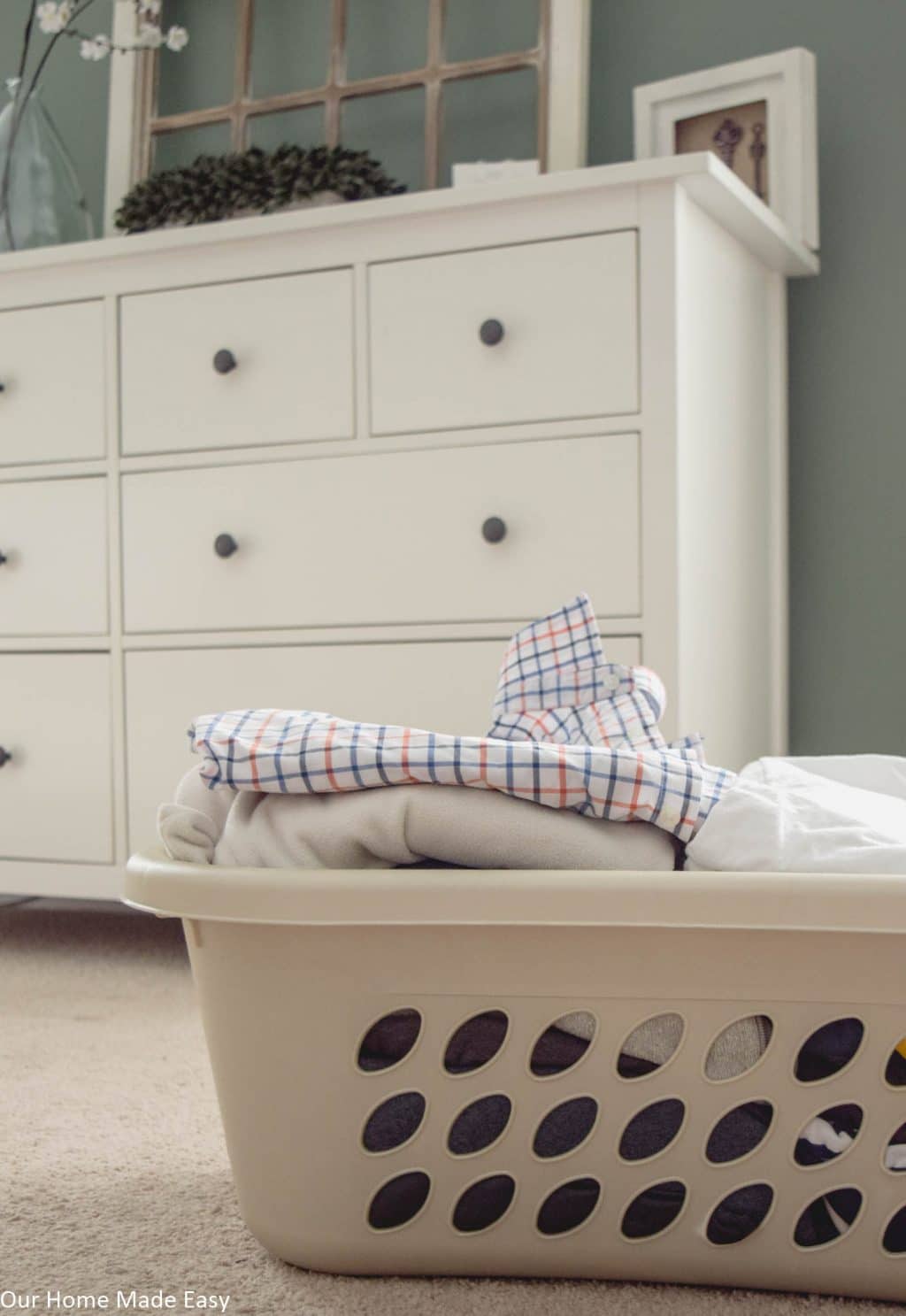 Seek out in-unit laundry
If you have little ones, this is a complete must-have. Back when I last lived in an apartment, pre-marriage, an in-house laundry unit was nice, but I could've dealt without it.
Now, not at all. When you're looking for ways to make your temporary housing feel like home, having a washer & dryer near is a top priority.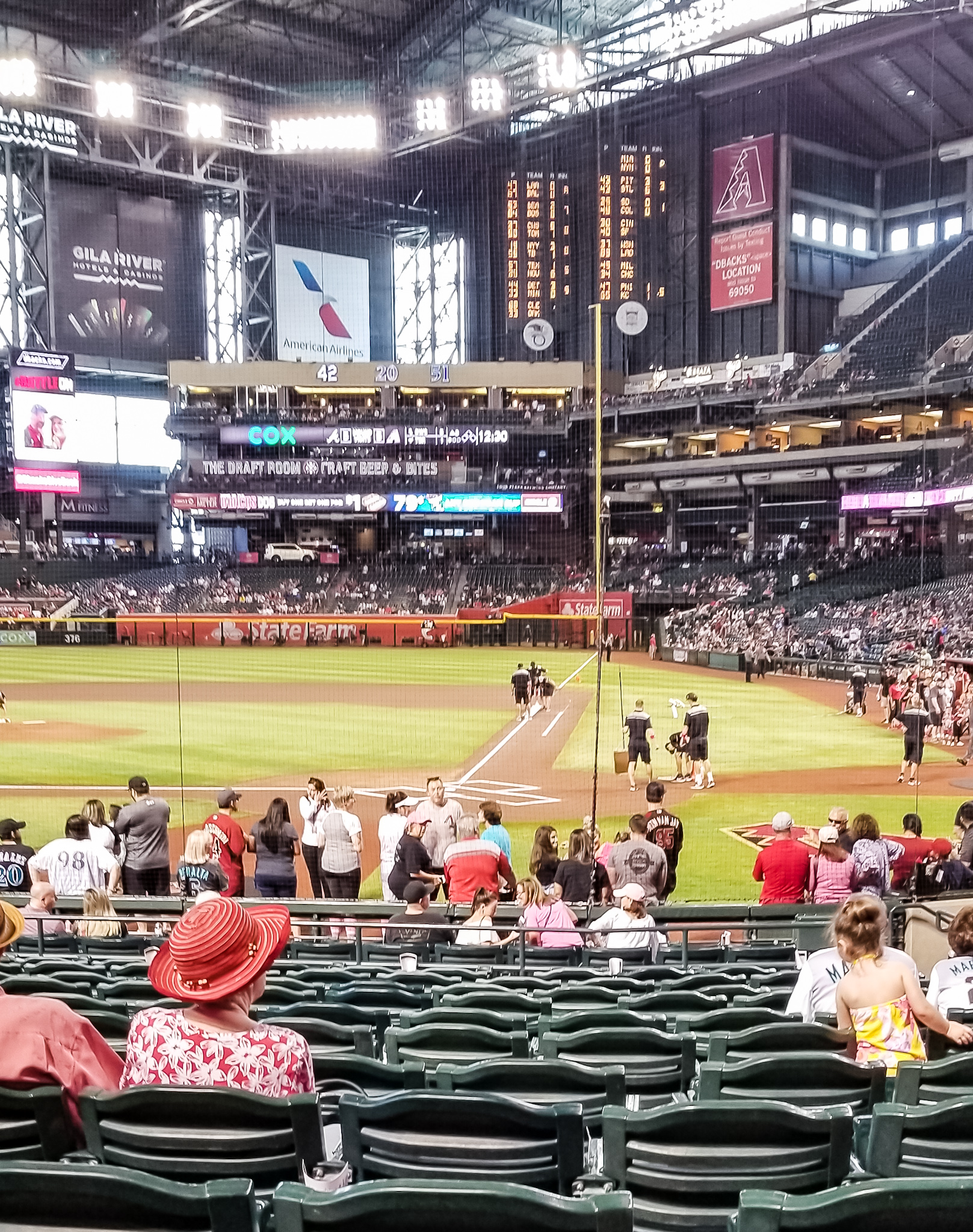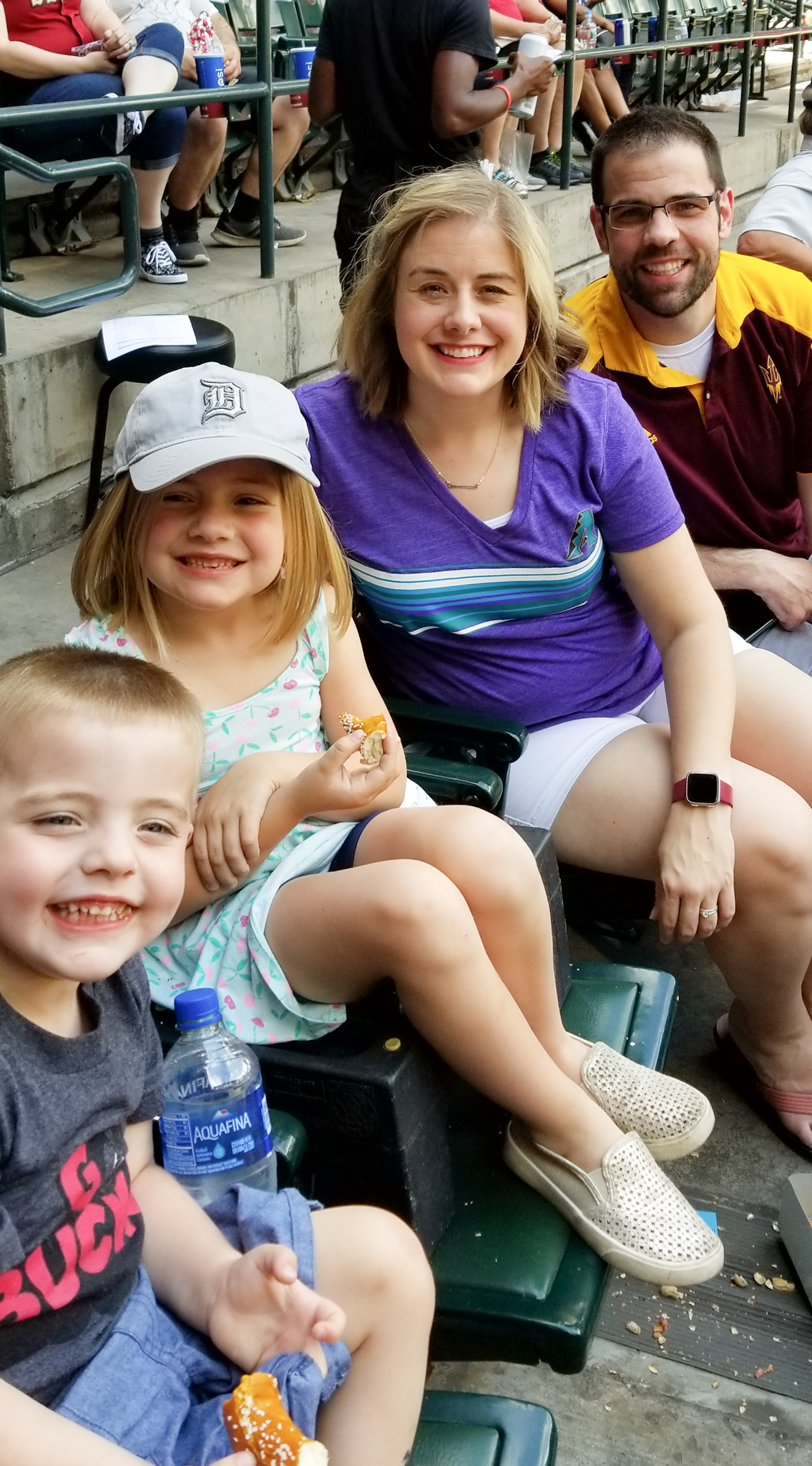 Explore Your New Area!
This one is my favorite! Take the extra time that you have and learn as much as you can about your new area. Go on walks, act like a tourist, and find the best ice cream shops. Start finding your own community!
We've been so thankful to spend two months unable to DIY new projects. It's forced us to go learn about an area of Scottsdale that we'd otherwise never know. We find ourselves walking often, discovering new shops, and generally spending more time together as a family.
It's so easy to not do those things when you're moving into a new home.
These past two months have paused our normal lives and kinda allowed us to live in a pseudo-vacation spot for temporary housing, even though we all go to work/school during the day!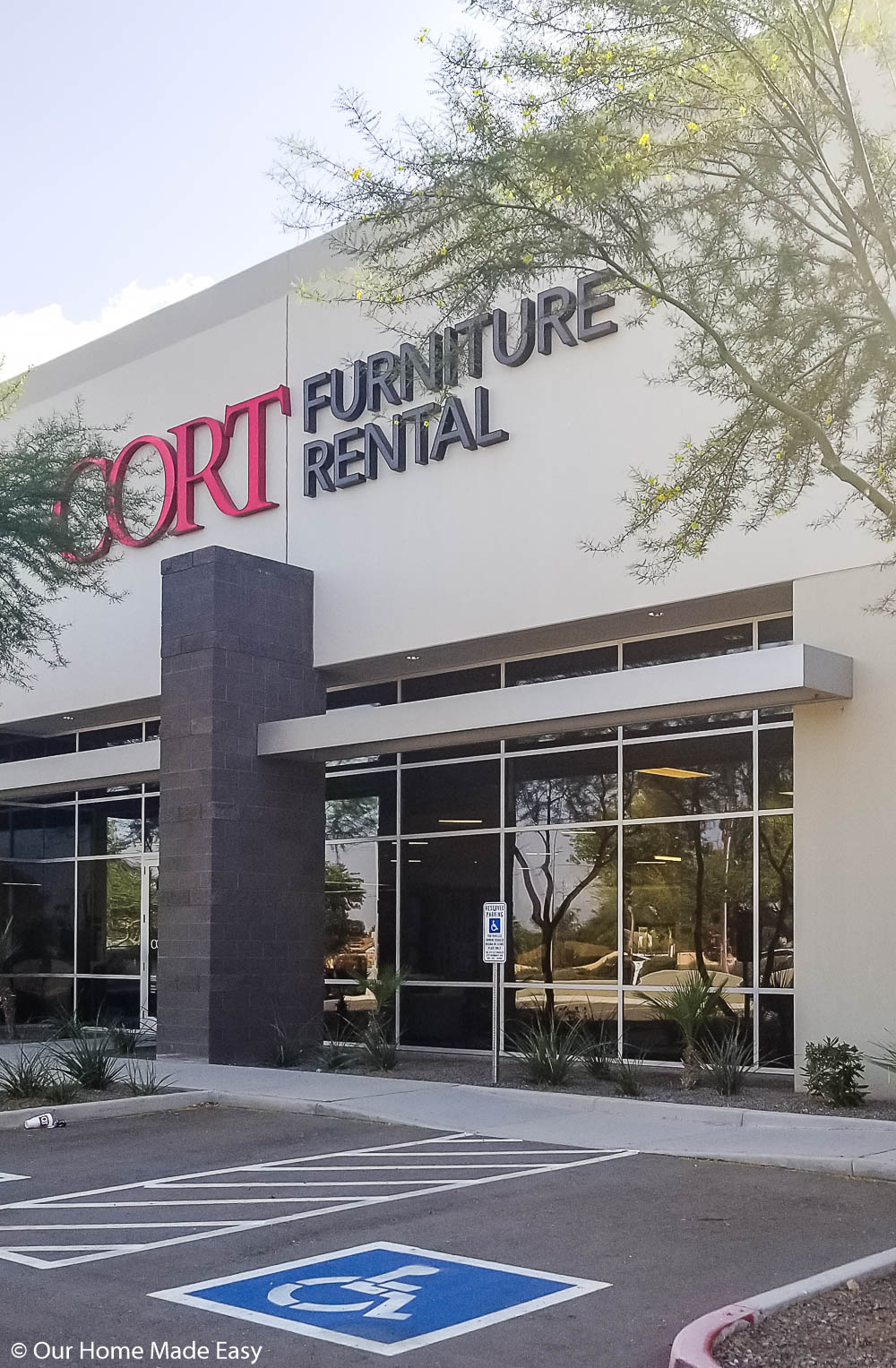 When it comes to moving you may find yourself in between homes for a short period of time. Thankfully there are companies like CORT who specialize in creating a temporary home for you to make sure that it's as comfortable & stylish as possible.
Don't forget to click here to learn about CORT Furniture Rental and how easy it is to enjoy your next home transition!
PIN FOR LATER: