When it comes love languages, I'm pretty sure I share my love by cooking up a storm. Sick? I'll make you a casserole? New baby? Lasagna. Being neighborly? Lemme send you over some cookies and brittle. It's my thing. I love to bake– even if I'm not perfect at it. #notMartha And I share that same love with Aubrey & Owen. They've already learned, if you ask Mama for a cookie– she'll bake you 2 dozen!
Enter the giveaway below! Affiliate links included in this post.
But when it comes to baking for the kids I am slowly transitioning from baking for them toward baking with them.
Aubrey is super interested in cooking and baking these days. Her new favorite show is Masterchef Junior. While she's only 4, you can count on her actually sitting down and watching the kids cook. It's fun to watch her learn what they are making in the kitchen. And that interest as naturally flowed into our kitchen. Whether we are cooking dinner or making the requested cookies, she wants to help.
Naturally, Owen wants to join in, too.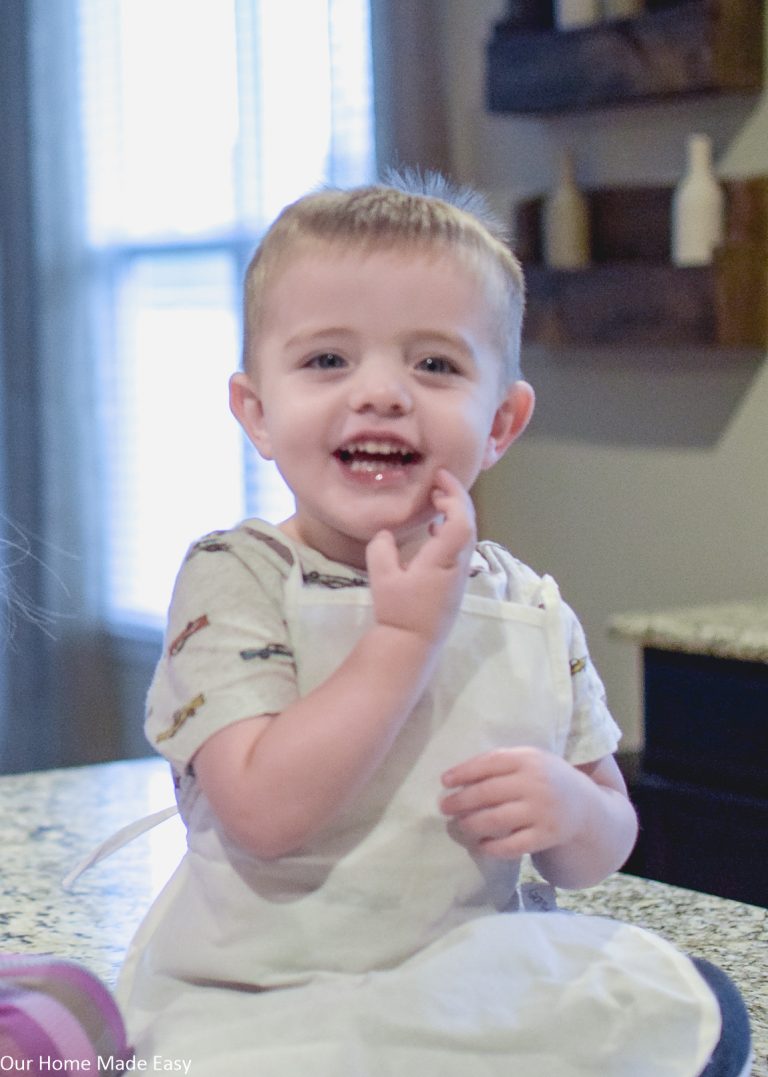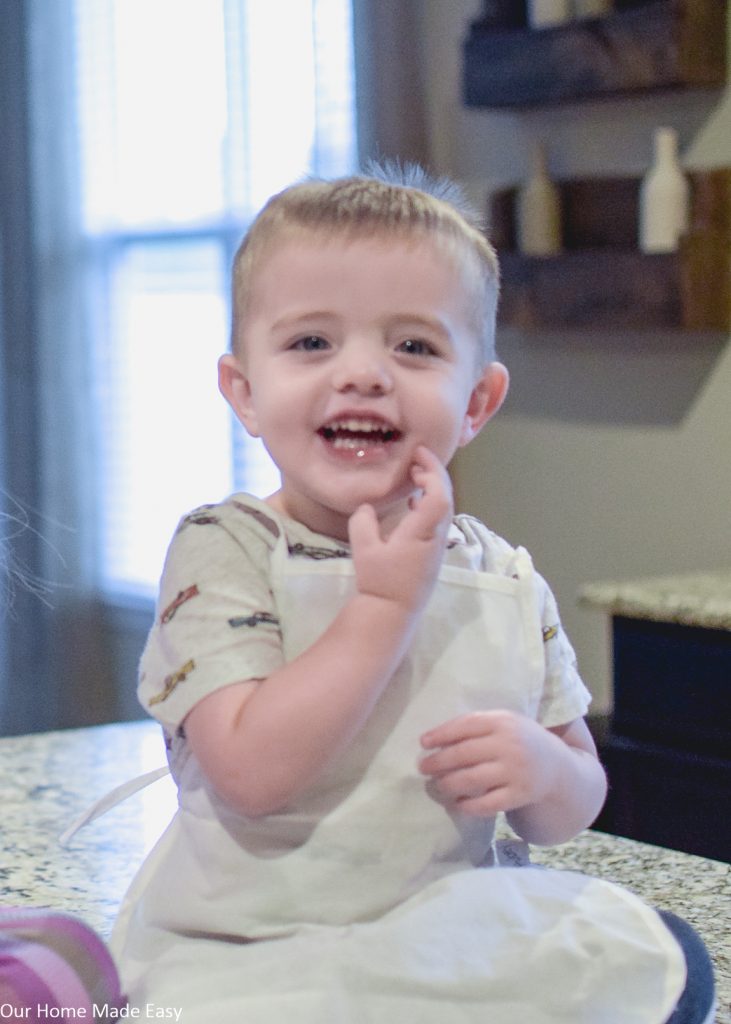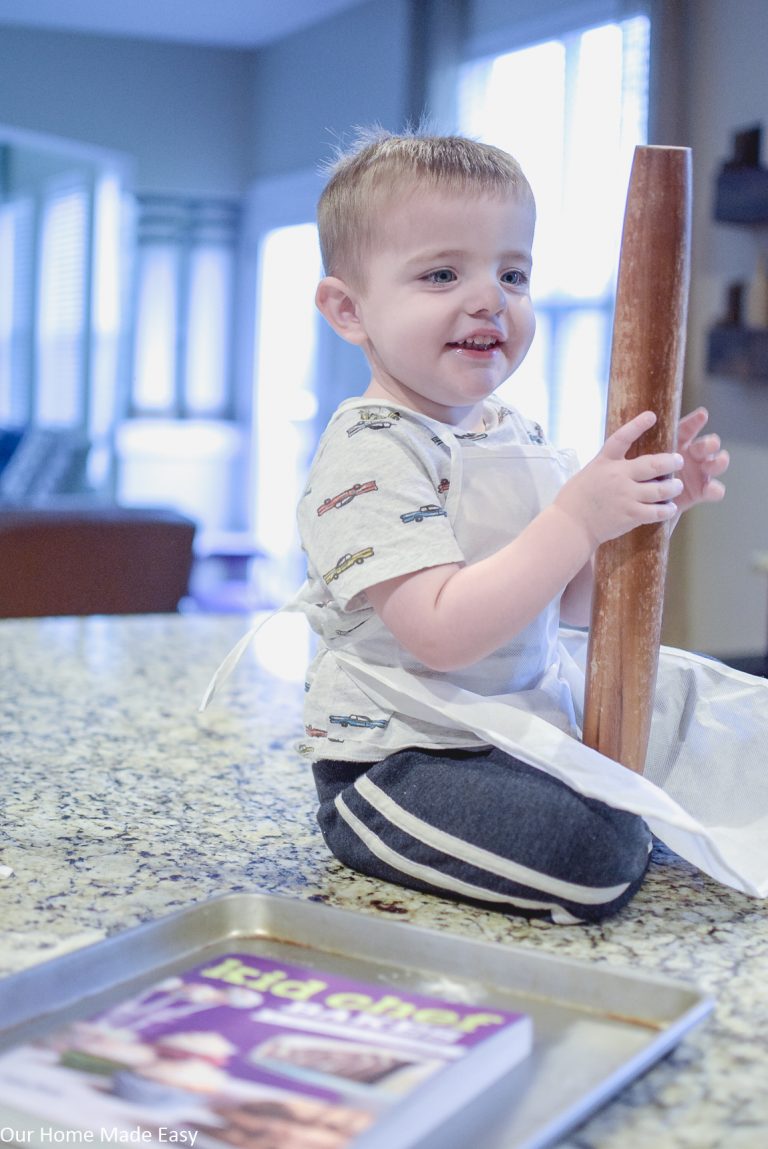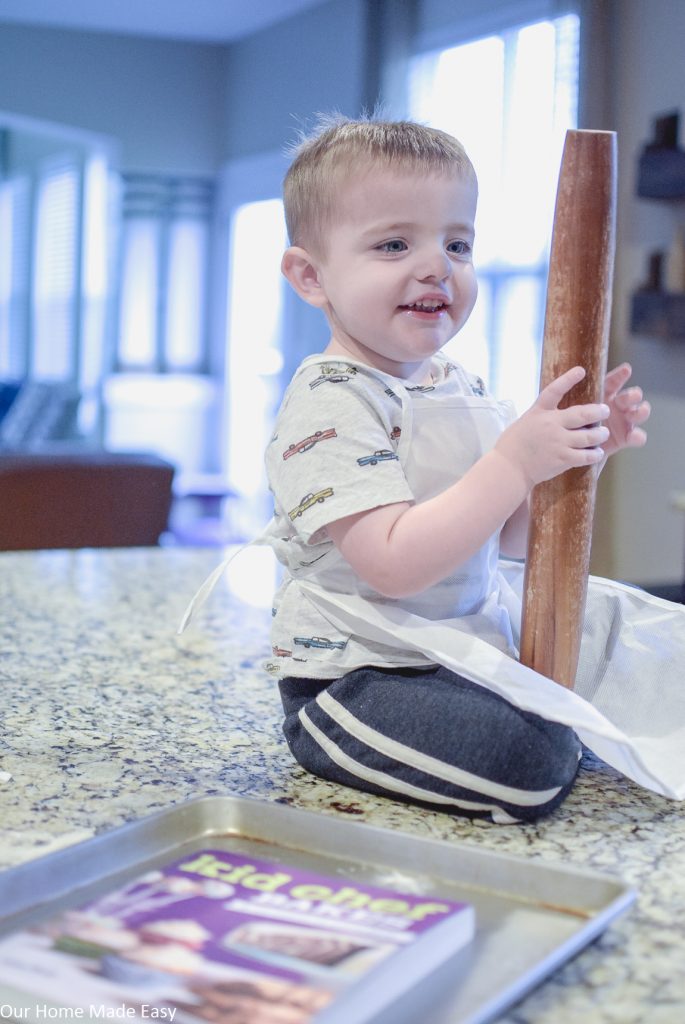 As for me, I am learning to give up the cleanliness and control and letting them really stir their cookie dough or corn muffins. After all these years, I've learned that everything can be wiped up or sanitized after they hop off the counter.
When fellow blogger, Lisa Huff from The Snappy Gourmet, released her new recipe book Little Chef Bakes in October, I wanted to pic up our own copy. It gives me so much inspiration for including kid oriented recipes Aubrey & I can make together. After all, I know it will only be a few more years of her sticking by my side before she's too busy to hang out with me.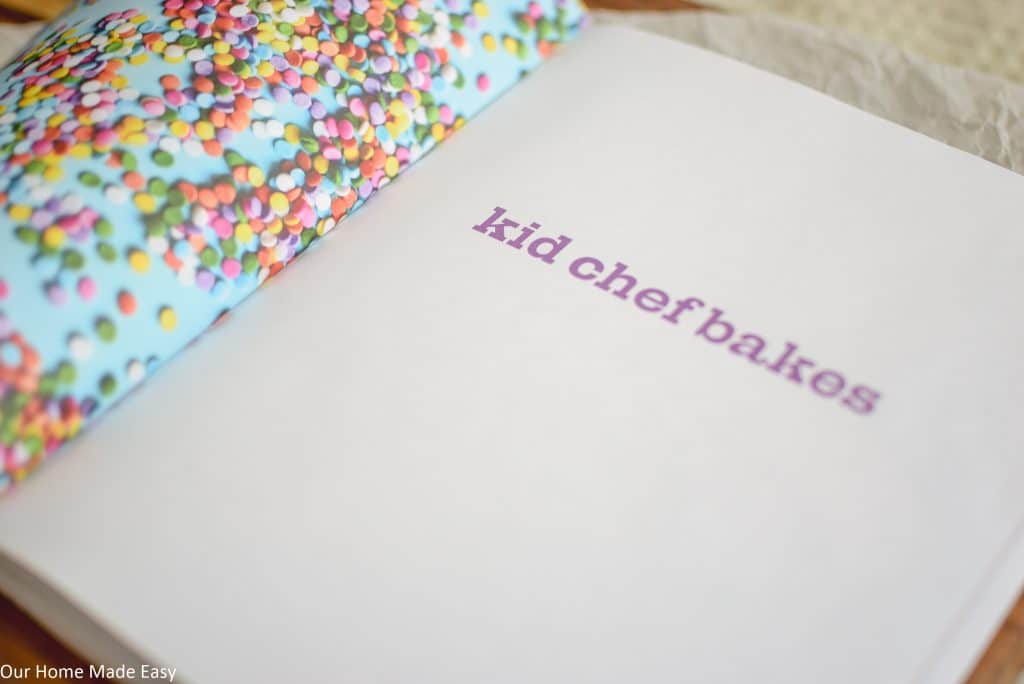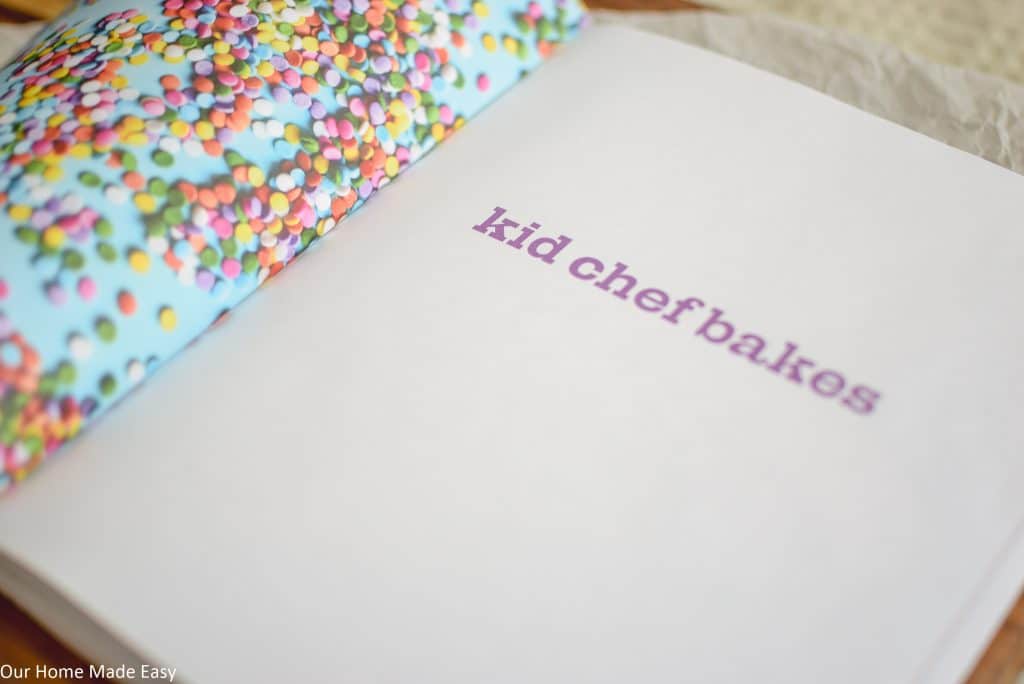 Here is to finding new recipes and enjoying the time we have together in the kitchen! I love the easy recipes in Little Chef Bakes. It's perfect for bonding and making some yummy treats!
The book is definitely written for older elementary school kids. These aren't your grilled cheese kind of recipes. They are really cool– but perfect for 8 year olds. Aubrey loved looking at the pictures and wanted to make them.
While she isn't at the level to do any of it by herself, she definitely could help out with almost any recipe.
Don't forget to enter the giveaway for your own copy of Little Chef Bakes!