Life Lately: That Time We Took a Family Vacation!
I'm taking a break from DIYs and recipes this morning to share something personal and a bit light-hearted. While I generally don't post many photos of us as a family (you're here for the easy stuff, I totally get it!), I wanted to share a quick life update. We made a decision to stop running around and literally sit in a beach chair. And then we covered our Type A selves in so much sand. #familyfun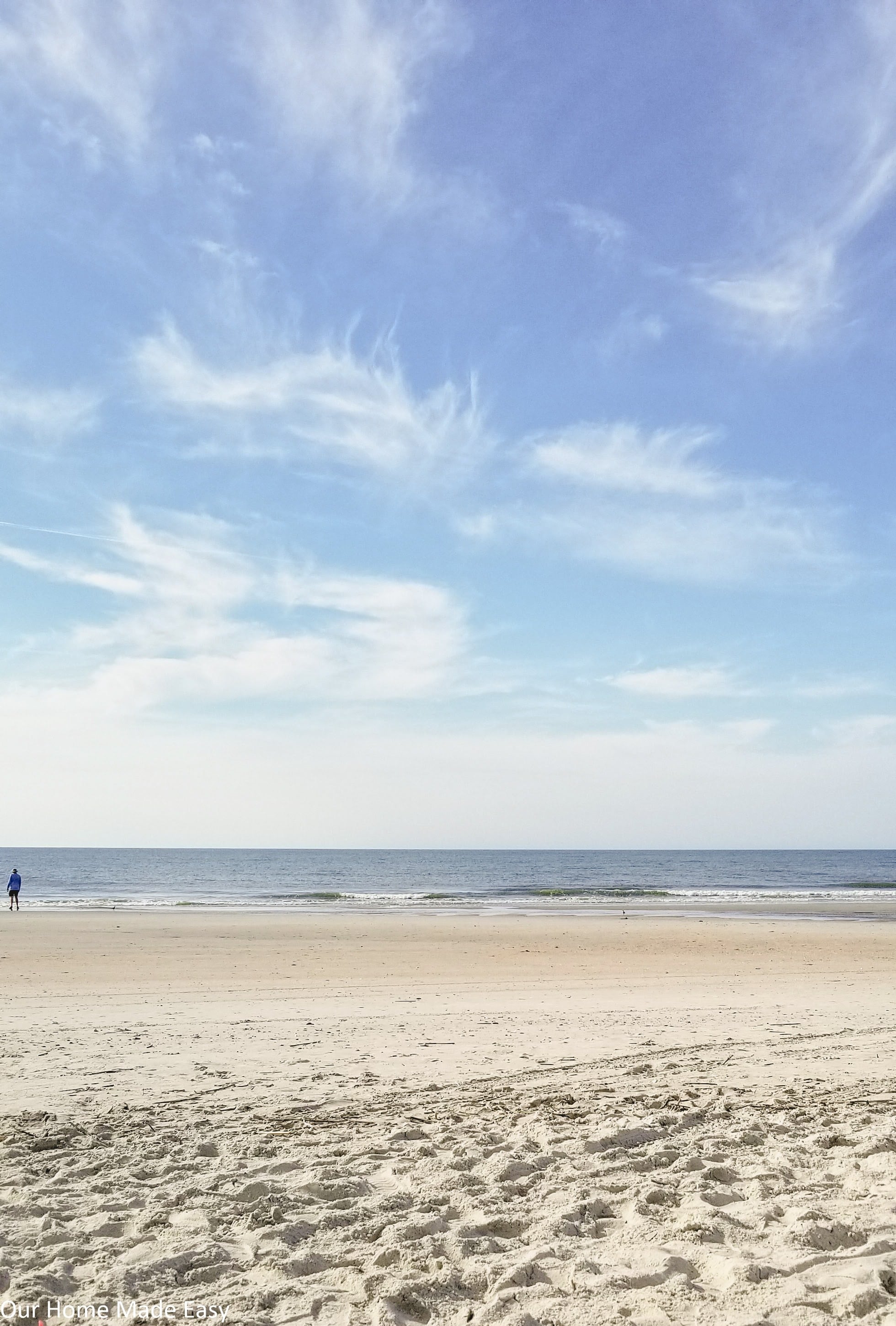 If you haven't already noticed, it's a bit quieter on the social media side of things because we've been camping… on a beach…. in South Carolina… where the heat index was 108 degrees every single day. ?
Spoiler: My husband's never been camping before in his lifetime and what great, hot, humid weather to welcome him into it!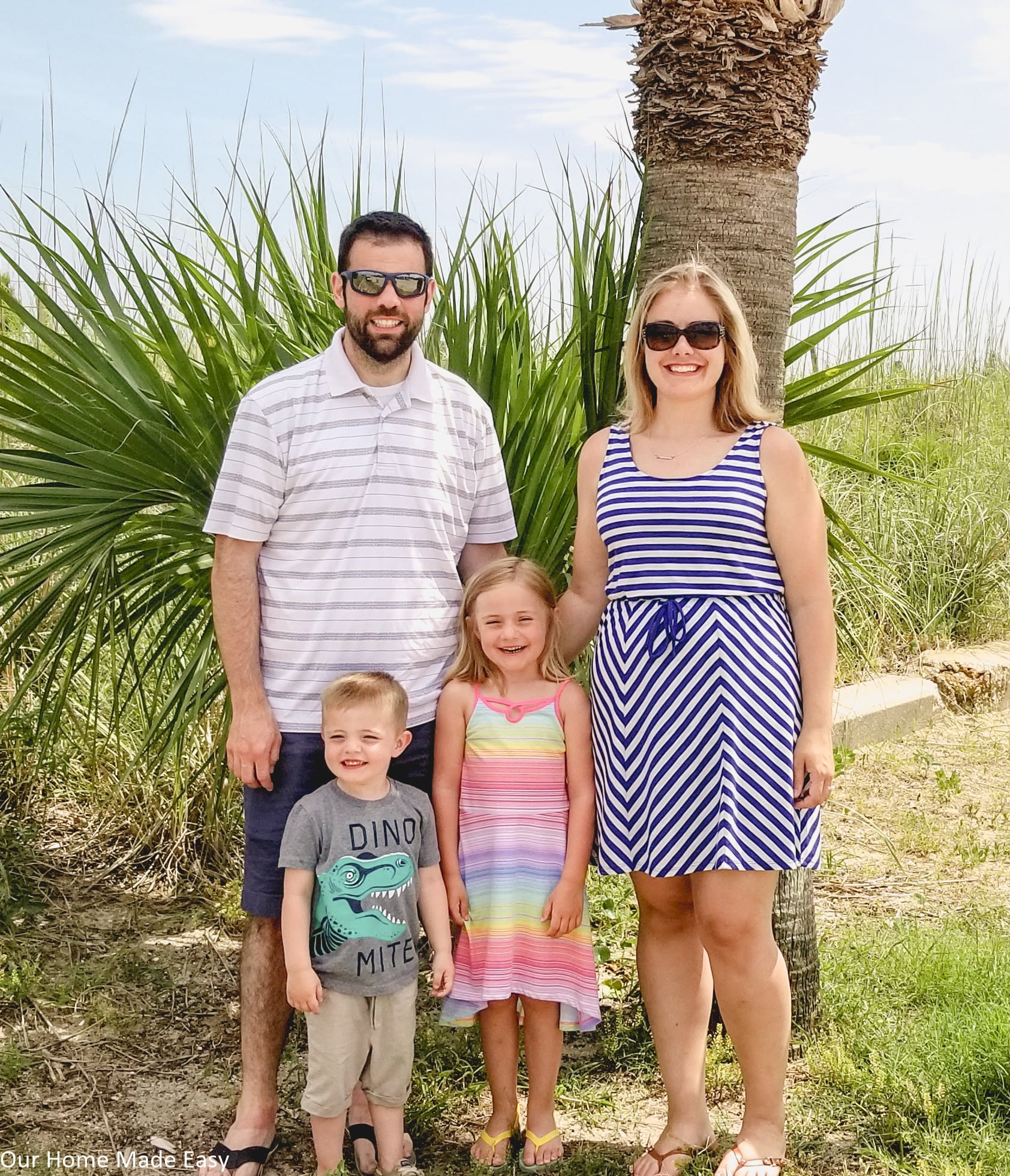 I'm telling you if you ever need to 'get away from technology,' well my friend, camping on the beach is a great way to do it!
Not only did I spend less time scrolling through things that don't really matter on Facebook, I wasn't mindlessly answering quick work emails, and most importantly, I was playing in the ocean with my little ones. It's their first beach experience and I wanted to be present for it. 🙂
My cell phone activity was limited to family group texts where we would find who had the S'mores or who was headed to the beach & pool.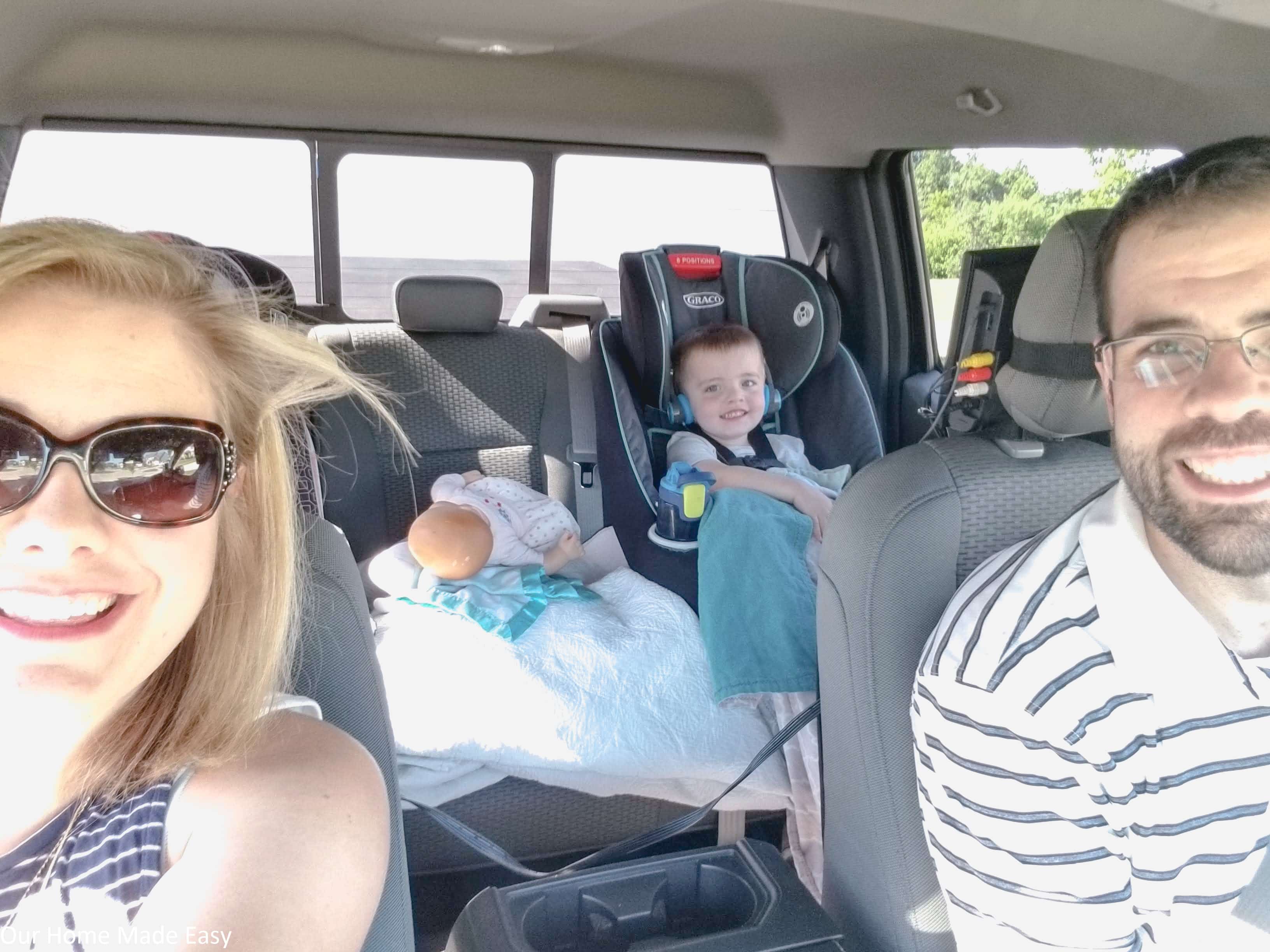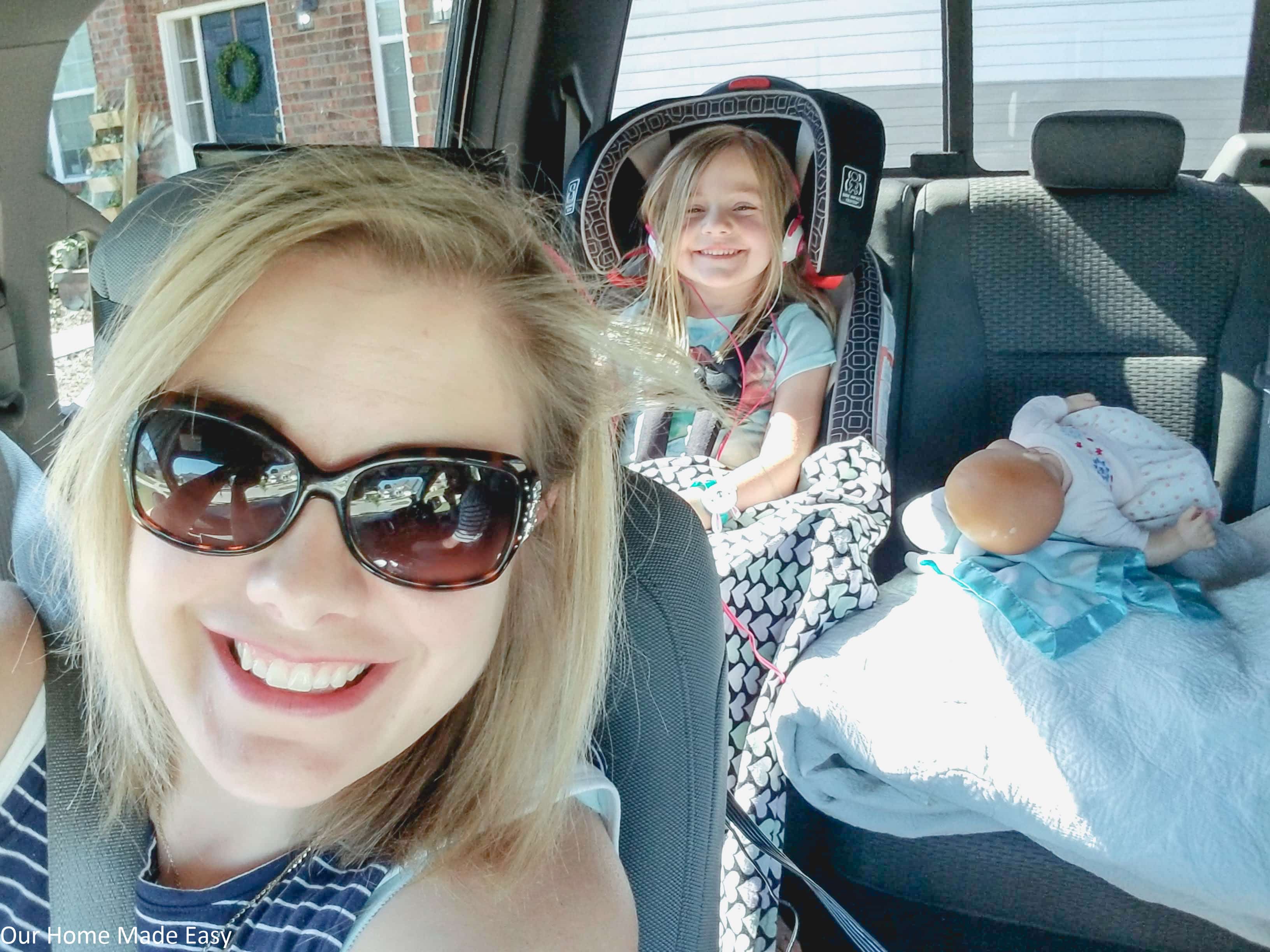 It's been well worth it — and totally needed…
and we didn't tell the kids ahead of time.
Cue the screaming and the "WHAT? WE ARE GOING TO THE BEACH???" They had never experienced the beach before, so it was a real treat. Note: We lived on the Gulf Coast, near Gulf Shores until Aubrey turned 3 months. Then we moved to Michigan.
It was awesome.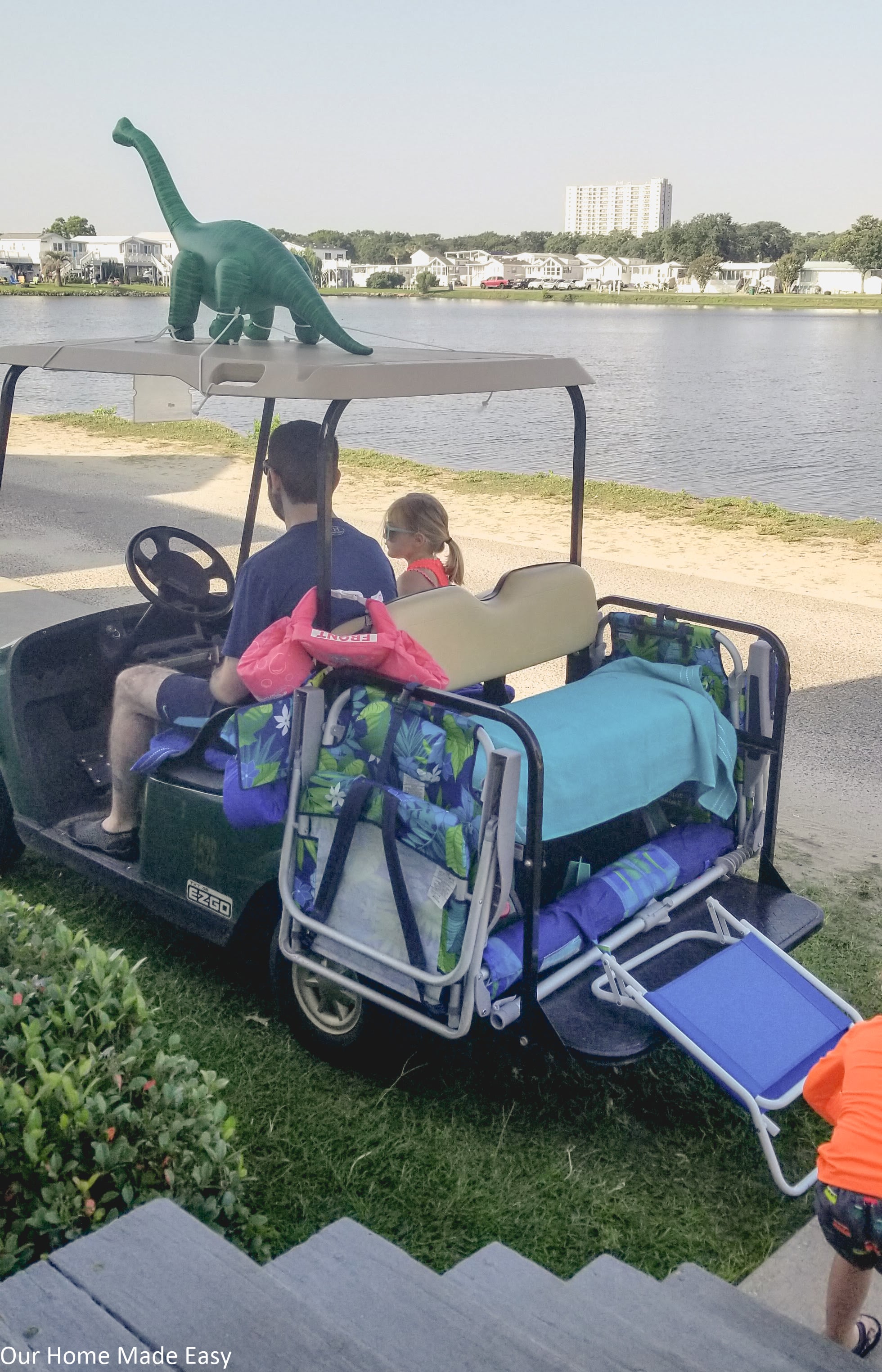 There were at least 900+ golf carts on site, we couldn't think of how we could set ours apart from the others. Thankfully Owen's love of dinosaurs, and his upcoming Dinosaur @ The Beach birthday party prop helped us out. If you haven't met him, his name is Jerry and he rolled along with us the entire week. He never did attend Owen's 3rd birthday party. He was 'tied up' at the moment. #momjokes
But first, let's talk about camping on the beach. It's equal parts sandy and a fun experience. We joined my Dad & Stepmom, my sister and her family, and my brother in law's family who already have large, beautiful camper/toy haulers.
The Wise family had never been camping so we rented a 2 bedroom vacation rental unit on the beach near them. We could be at their site in less than minute. My other sister & her family was lucky enough to stay at a Hilton down the street.
In total, there were 18 of us together.
And it was awesome. [Did I already mention that?]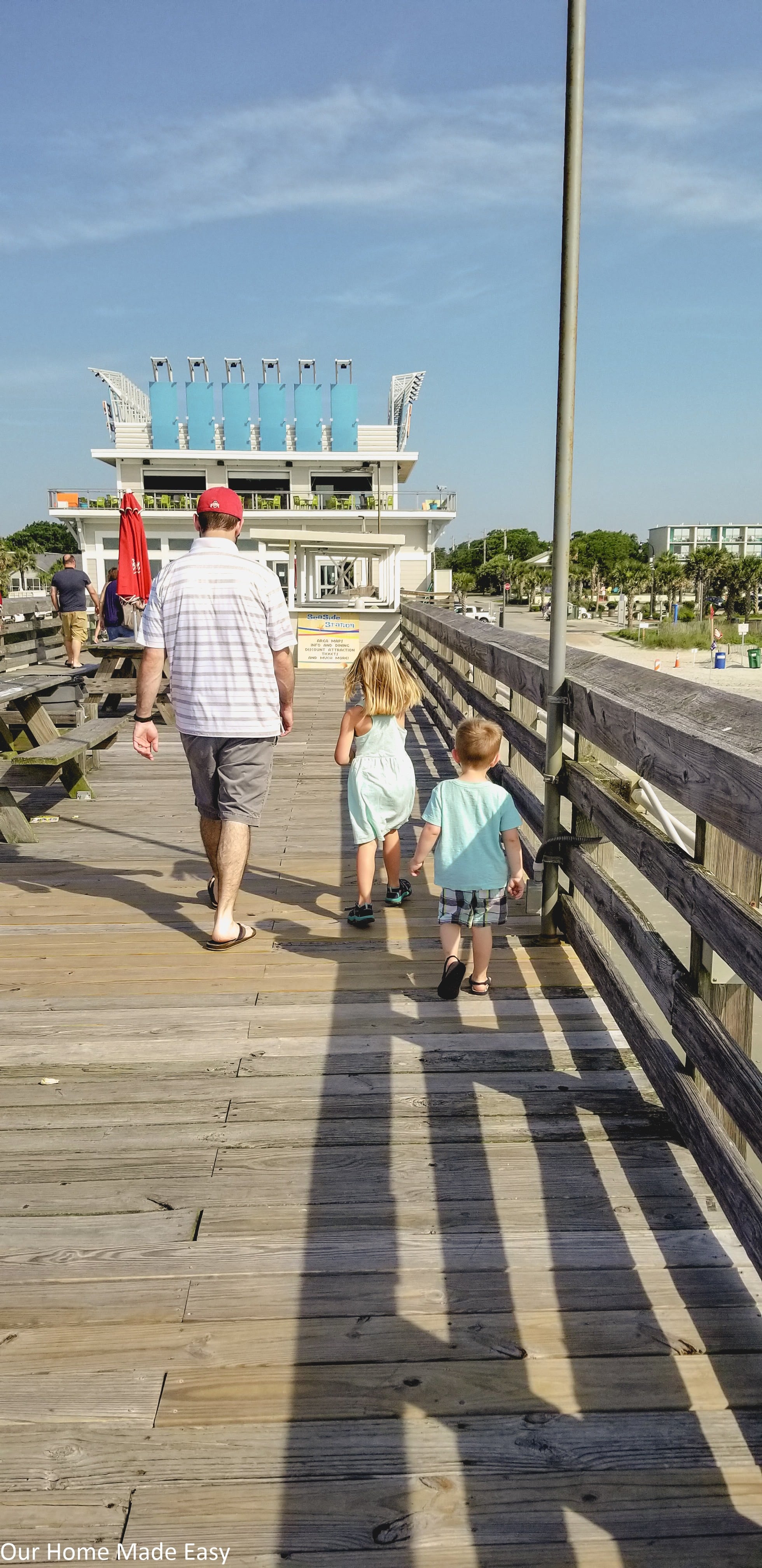 Jordan & I are notorious for spending our free time working around the house, crafting, or running errands. We never just 'stop.' And that is probably the Industrial Engineers in us. But living in a rental unit for 7-8 days without much wi-fi forced us to truly relax, sit in the sand, and play in the amazingly cool waterpark a lot.
We are totally guilty of thinking sitting around and doing nothing is time wasted. So you can imagine how badly we needed exactly that.
I only checked my work email once. Can you imagine?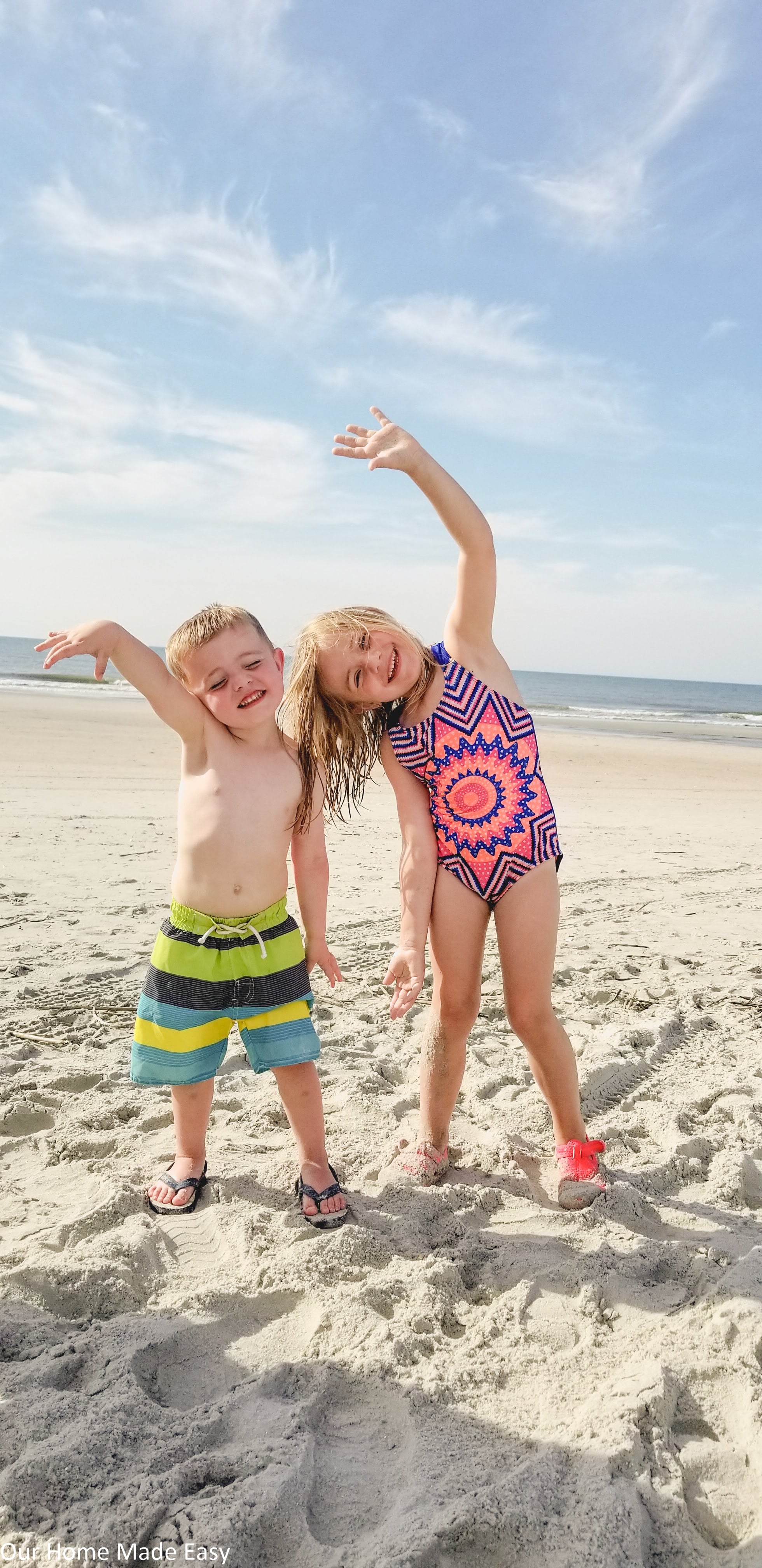 Fun things we introduced to the kids last week:
Went to the beach every single day
Had a blast in the lazy river, big pool, and the HUGE splash park
Dozens of golf-cart rides
Went on a pier
Salt Water Taffy
2 baby sharks
Souvenir Stores
Ate too much ice cream & a funnel cake
Took the kids on a 2 story tall go-kart ride. We enjoyed it as much as they did!
Ate local seafood
First sno-cones!
Relaxed Mom & Dad
'Carl' the biggest goose in the water next to our rental
The real definition of a road trip 😉
…and I'm sure there was more, but generally, we had a blast seeing everything through their eyes.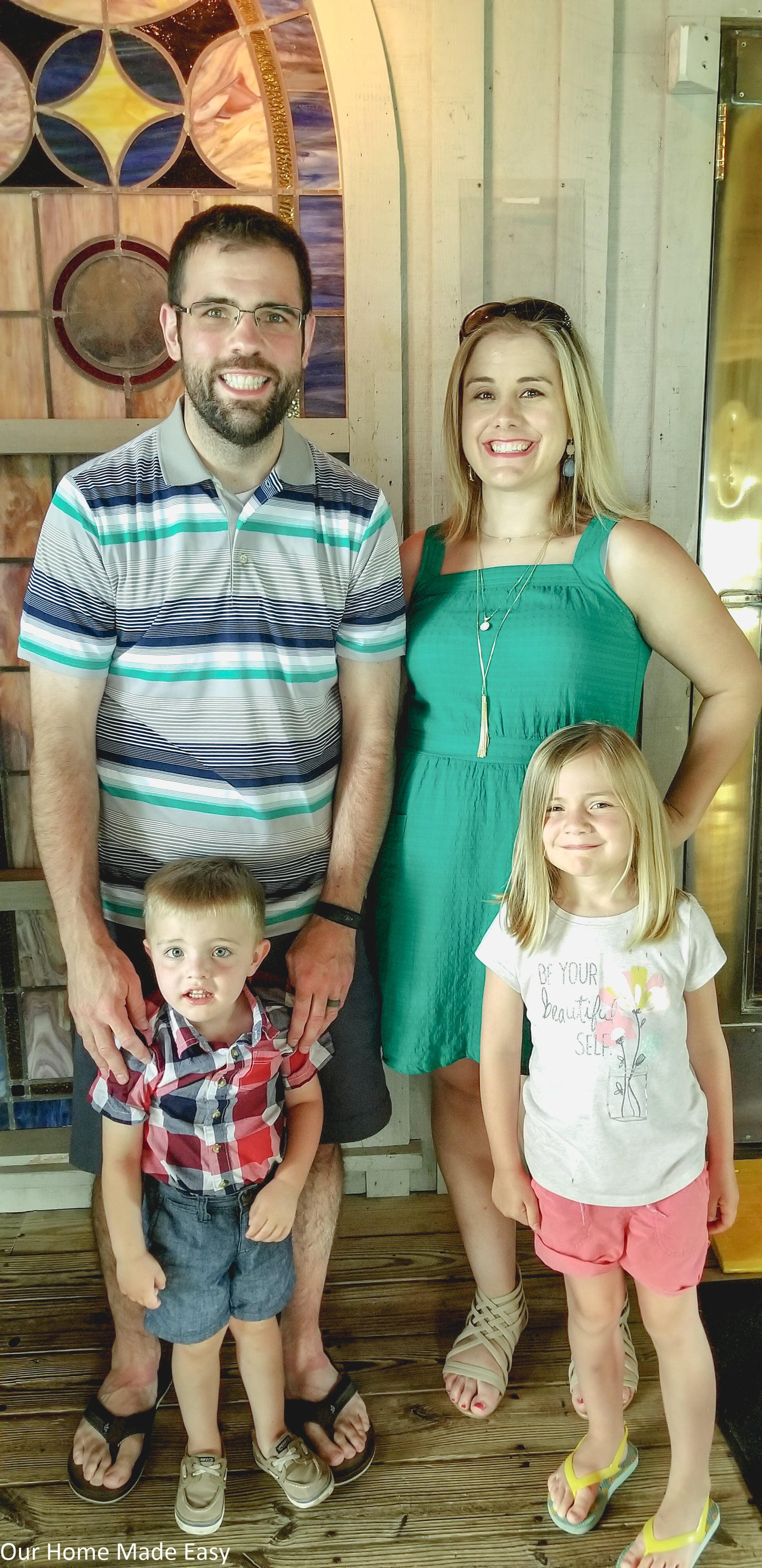 Now I'm home feeling energized and less stressed.
(Can all that laundry do itself?)
When was the last time that you put down your phone for 6 or 12 hours? Or an entire Saturday?
If you are feeling a little drained, I encourage you to create your own little island away from it all.
Creating your own self-imposed island doesn't mean you need to spend a week at the beach. It simply means making an effort today, or tomorrow, to turn that cell phone on airplane mode during this summer.
Come home from work, set down the phone, and enjoy the luxury that warmer weather provides you. Eat a quick dinner outside on the patio, play outside too late, and try not to rush through bathtime.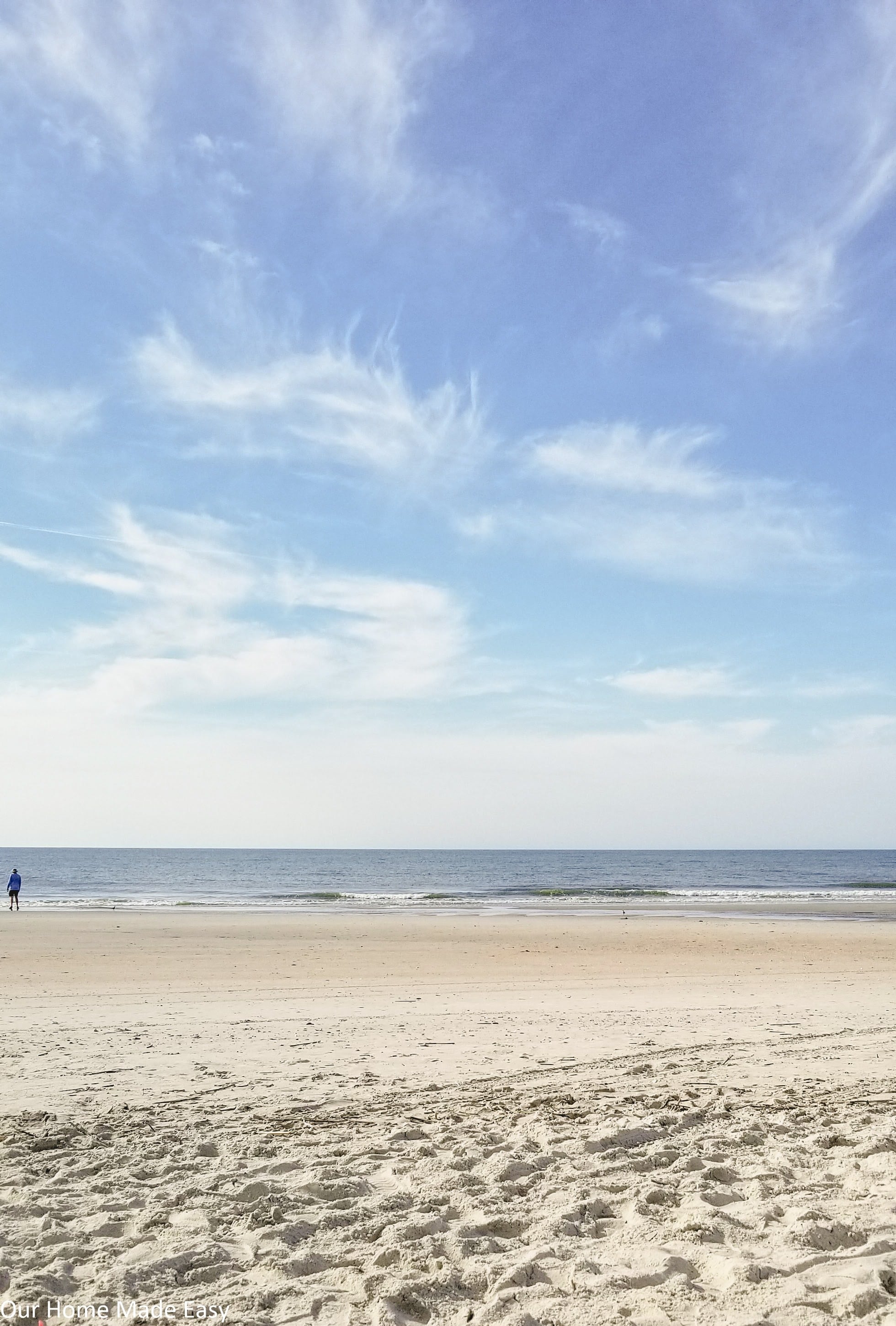 Not only will these silly nights make for a break in a monotonous work week, they will also build all those memories that we had as kids ourselves. We might not remember the details, but we remembered that we were happy.
As always, I am so lucky to have readers like you who ready this little ol' blog every week. And I truly appreciate having you here.
Catch you next week!