DIY Dinosaur Valentines Cards
DIY Dinosaur Valentines Cards with this free printable! Download it and make your own fun valentines for school for kids!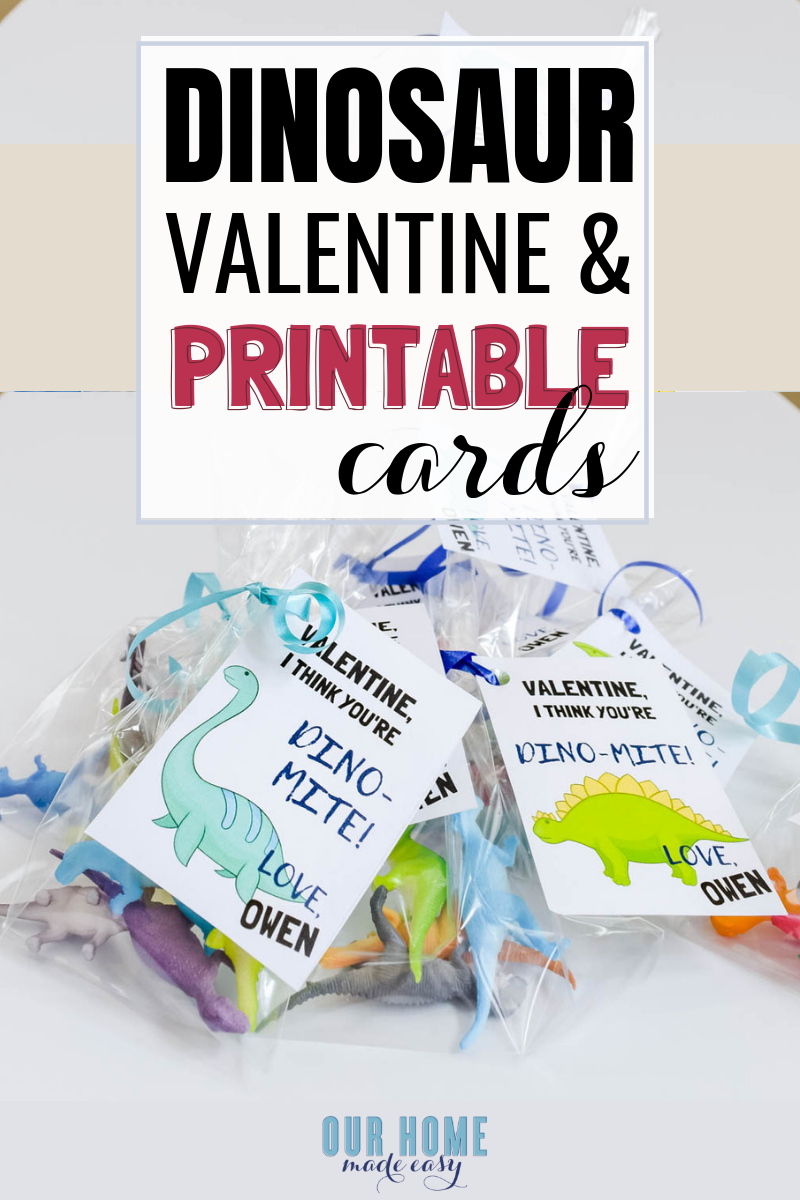 (This post contains affiliate links. Please see my Disclaimer for more information)
Who doesn't love adorable Valentine's cards for little ones? I'm a total fan for sharing a fun craft— no sugar necessary!
Owen loves anything related to trains, dinosaurs, and mac & cheese. Since I couldn't send in the little guy with some homemade mac for Valentine's Day (pretty confident that would've been his request), we went for a fun dinosaur-themed Valentine's Day card to give to all his school friends.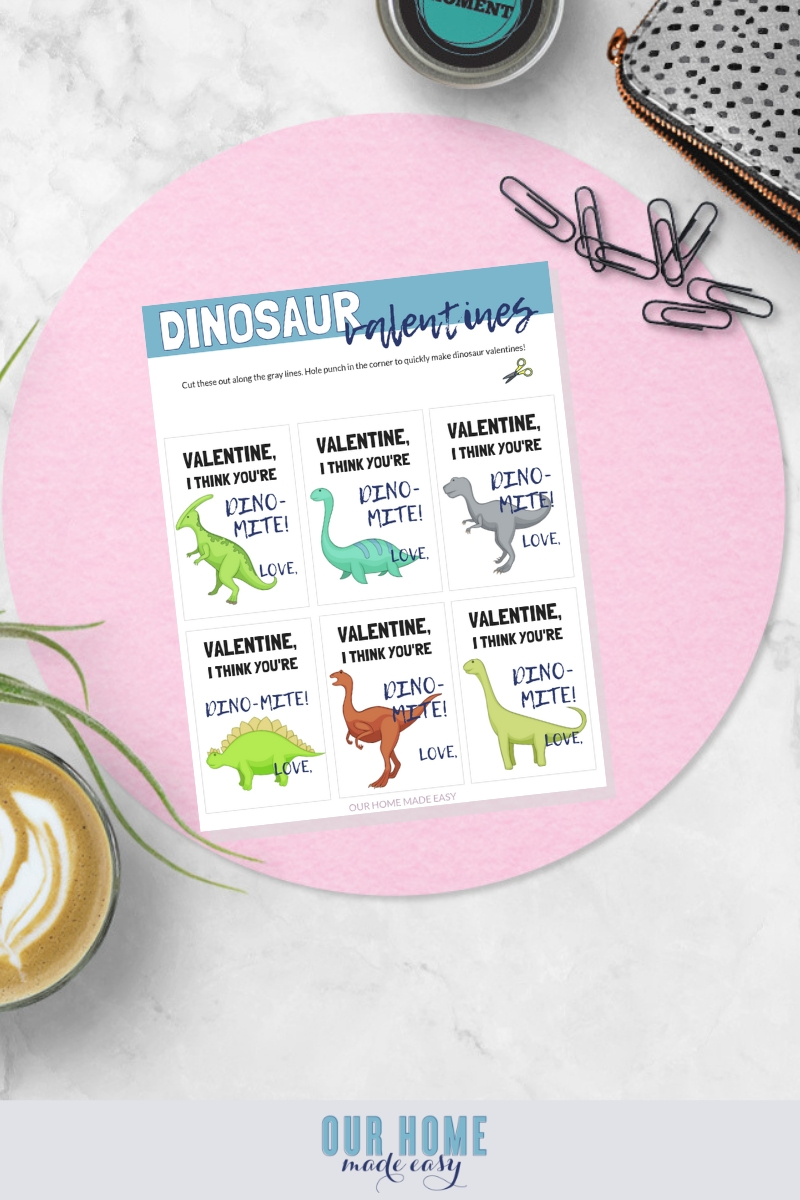 And the best part about all this? I didn't even need to leave my couch. #MomWin
I found this pack of mini dinosaurs and treat bags online. Then I printed up a quick little dinosaur printable to tie around the bags.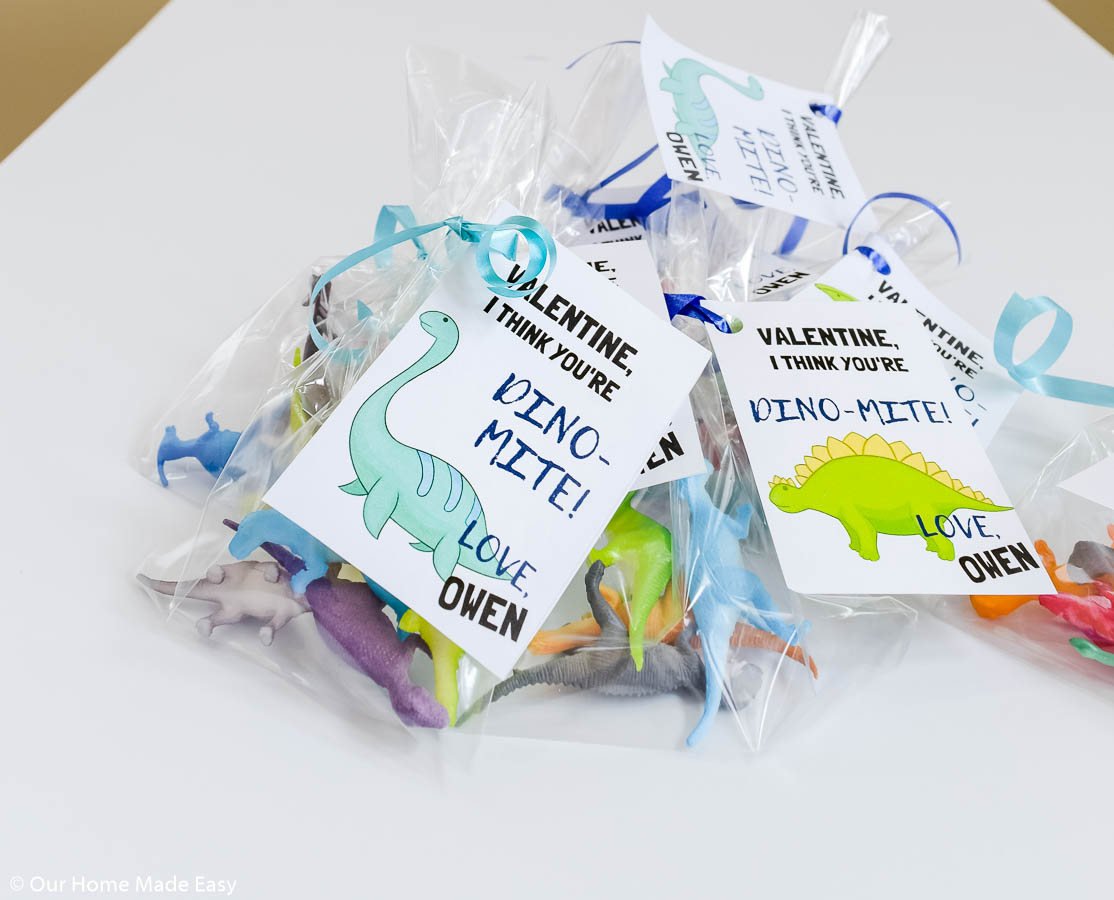 Aren't they adorable?
And don't worry, I made an extra set just for you to use, too! Because none of should have to leave the comfort of our couch when it's so cold out! 🙂
DIY Dinosaur Valentines Cards
First, you will want to download the Dinosaur Card file from the printables library. I'll send you all the details in the form at the bottom of this post.
In the meantime, gather your mini dinosaurs and treat bags. I used these dinosaurs, but really, you could use any size. I tossed in 4 dinos per preschooler and it worked out perfectly.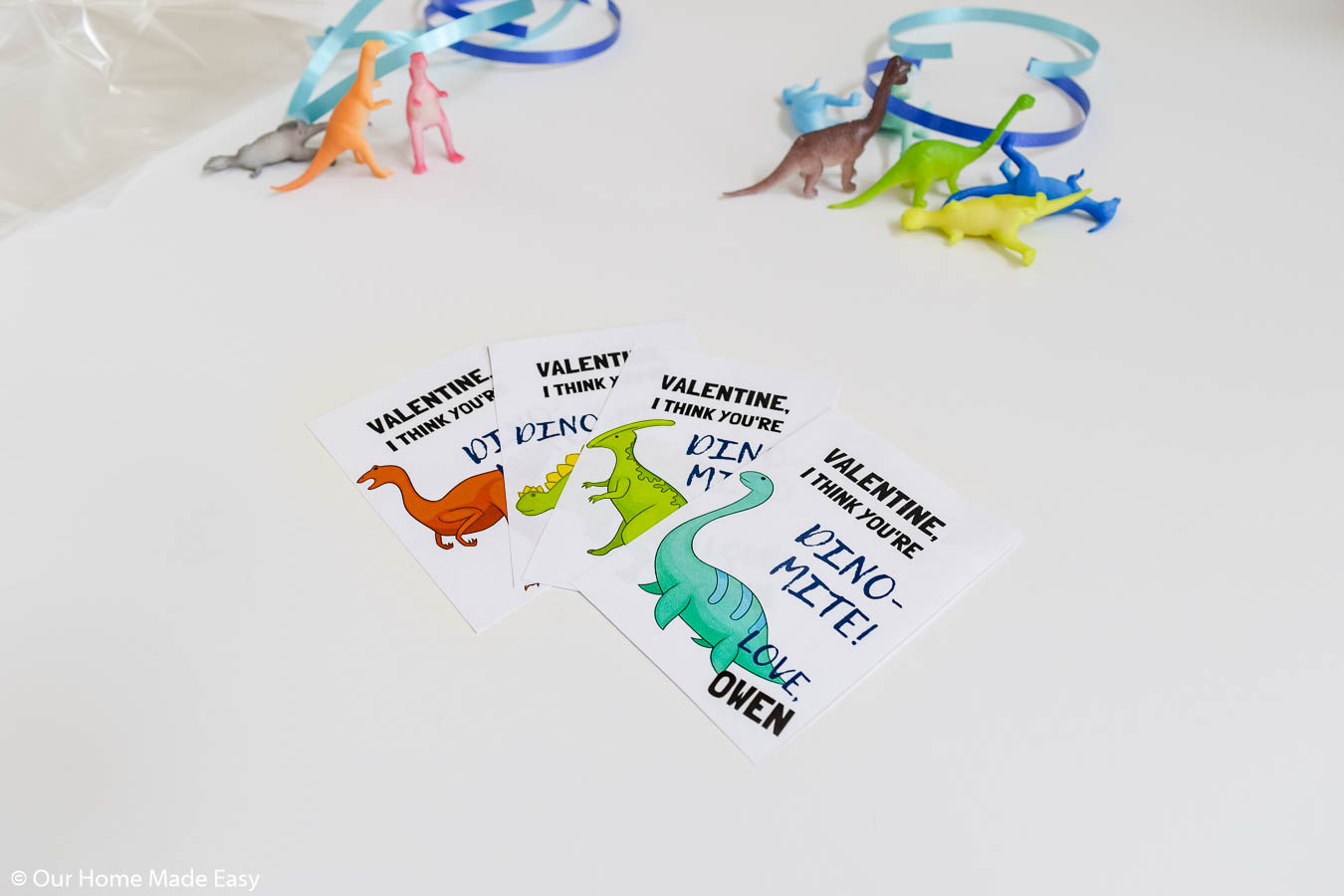 Once you have the file, print it off on either regular printer paper or cardstock. With a quick hole punch, the cards were ready to go!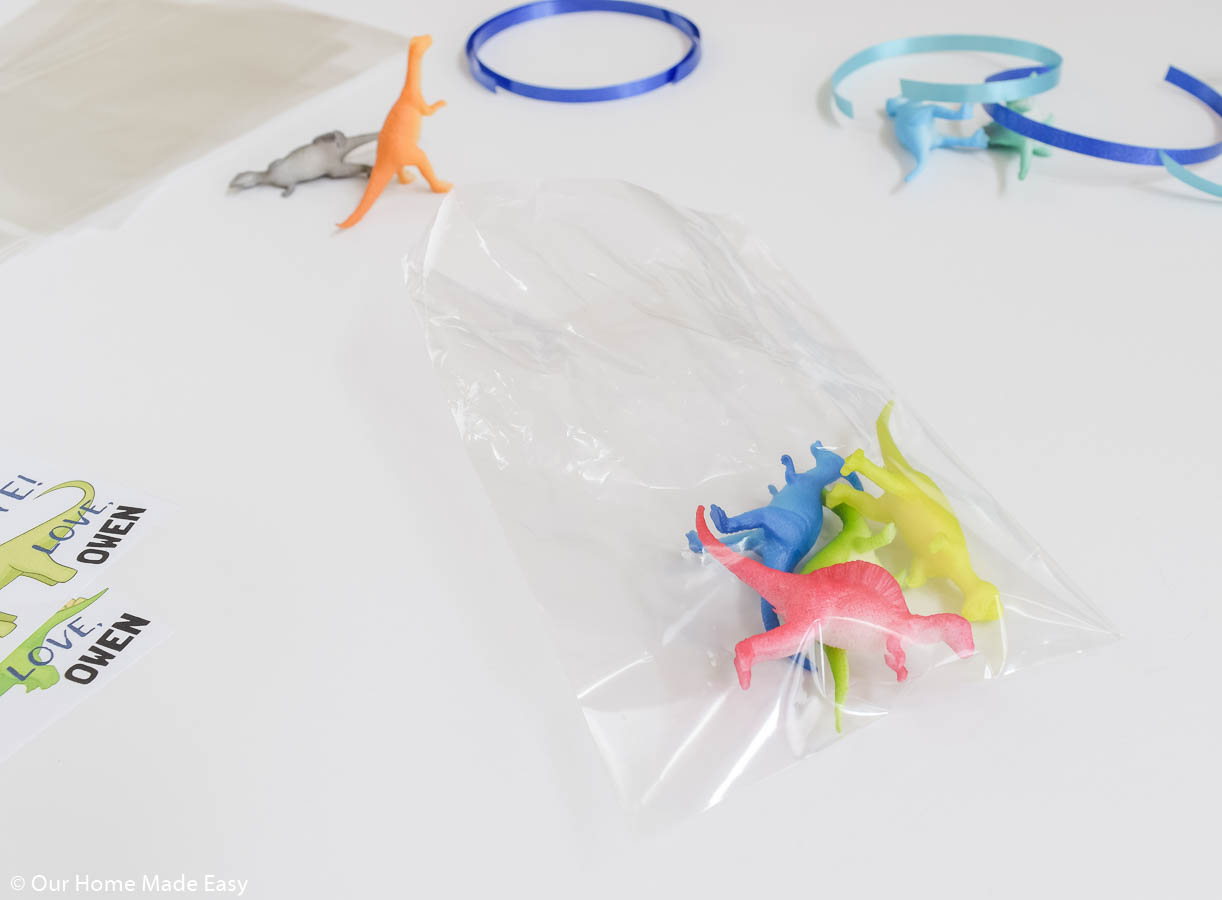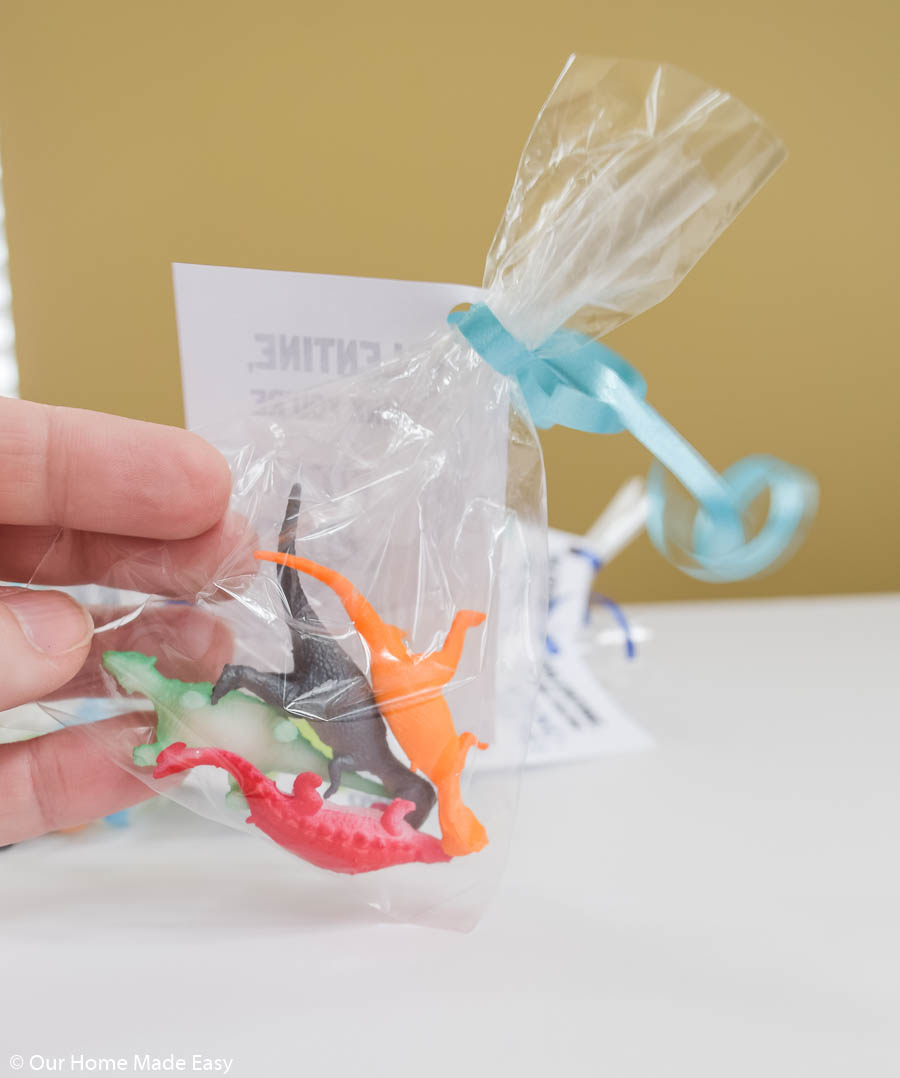 The treat bags came with silver twisty ties, but I found some leftover ribbon and used it up. I was pretty jazzed to bring out the ribbon curling with the scissor skills I'd long forgotten about.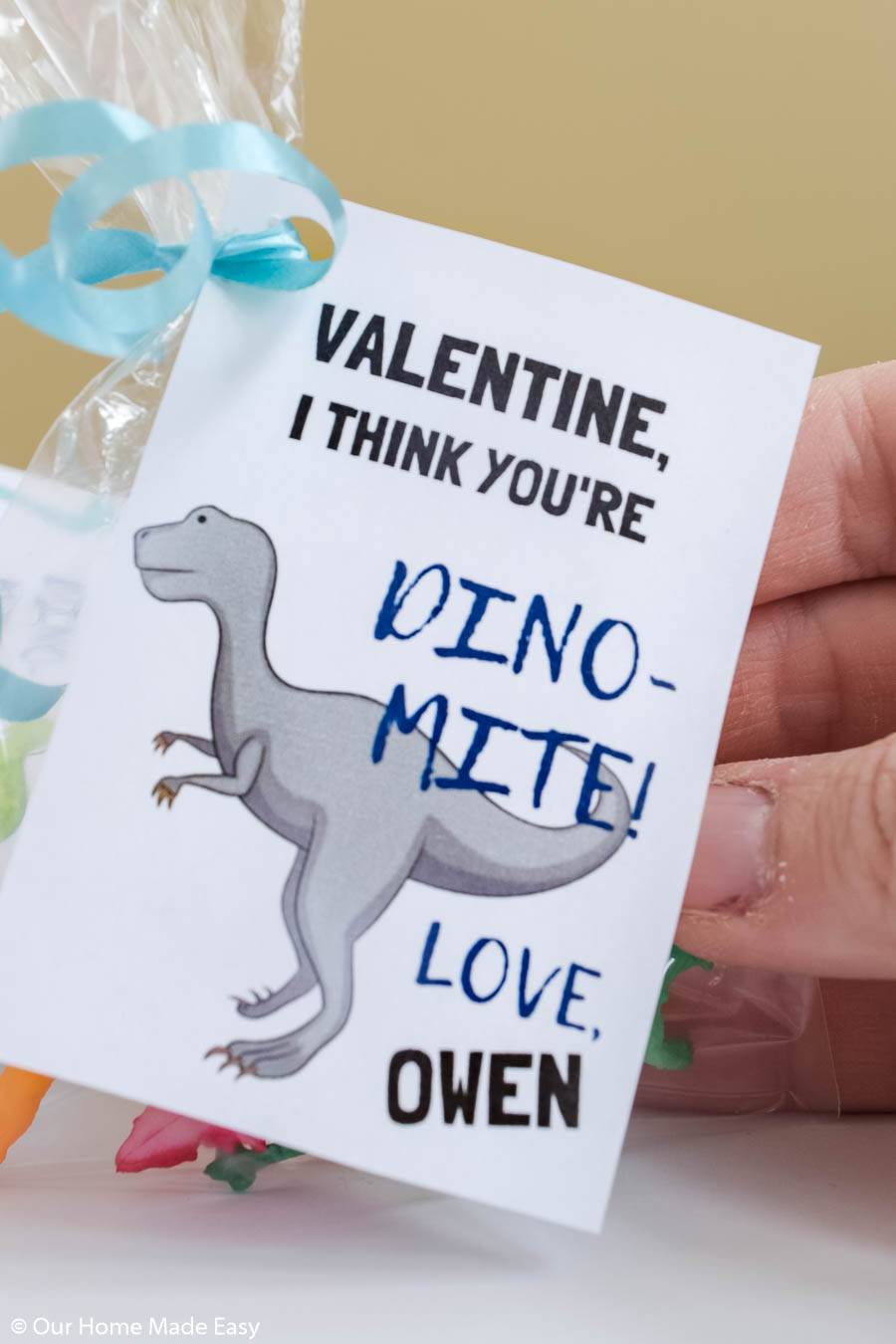 Boom– instant crafty project for Owen and it took about 30 minutes from printing, cutting, assembling, and curling. Not too bad and Owen is thrilled to share his some of his favorite things with his friends!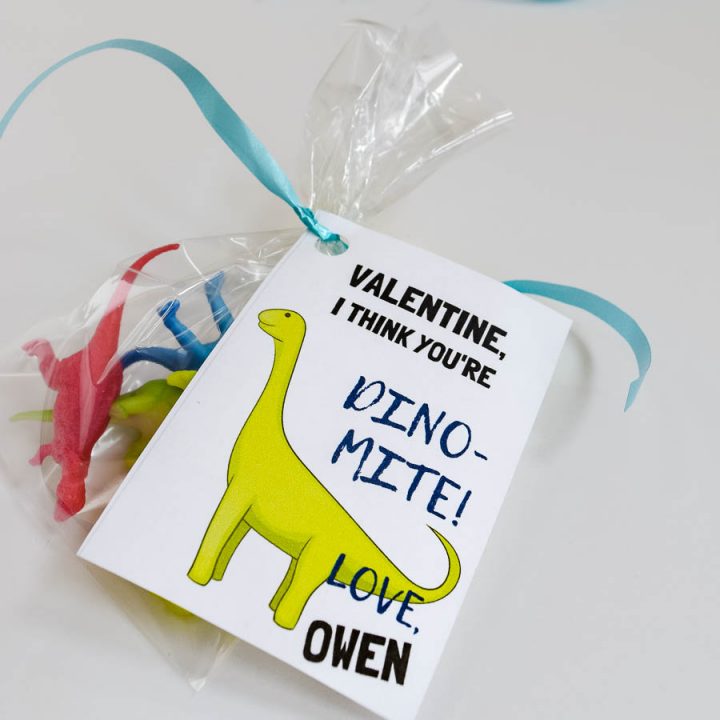 DIY Dinosaur Valentines Cards
DIY Dinosaur Valentines Cards
Materials
Dinosaur Print
Curling Ribbon
Instructions
Place 2-3 loose dinosaurs inside the clear bag
Print off the dinosaur cards
Hole Punch in upper left corner of dinosaur card
Loop the ribbon through the dinosaur card
Tie the treat bag closed
Notes
If you don't have ribbon, you could always fold over the treat bag and staple the card onto the top!
Don't forget to get your FREE dinosaur Valentine's Day card below!
PIN FOR LATER: