As many moms who have babies in the infant's room at a daycare center know, prep for the next day's bottles are laborious. Whether you choose to breastfeed or bottle feed, a majority of daycare centers need a date and name on each bottle. For parents of a 1-year-old, that is more than 900 bottles that need labeled the first year! (This post contains affiliate links. If you shop from my blog, I may be compensated for clicks or purchases that you make. Read my disclaimer page for more information.)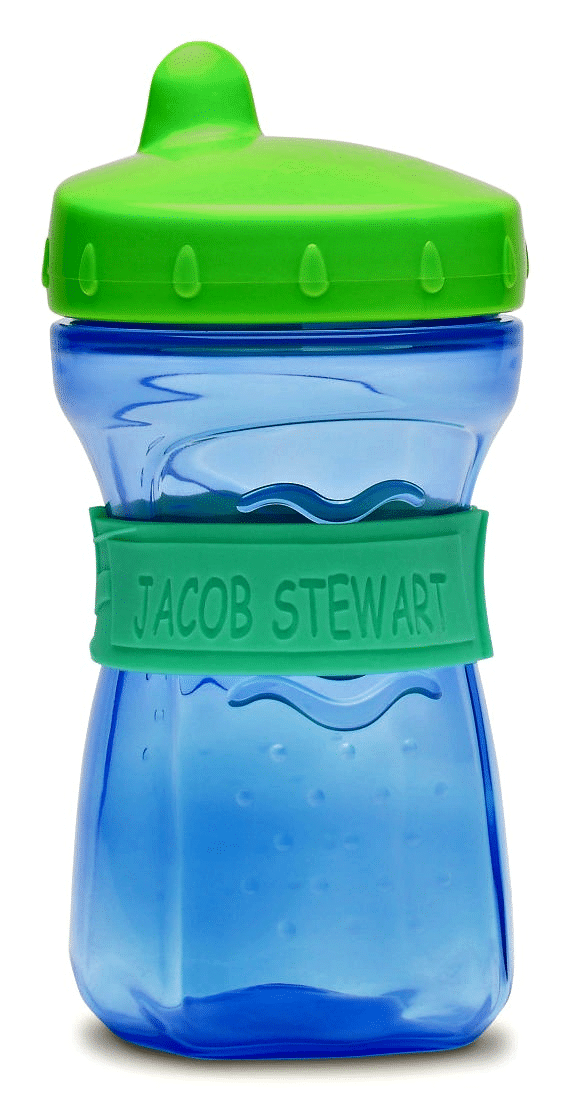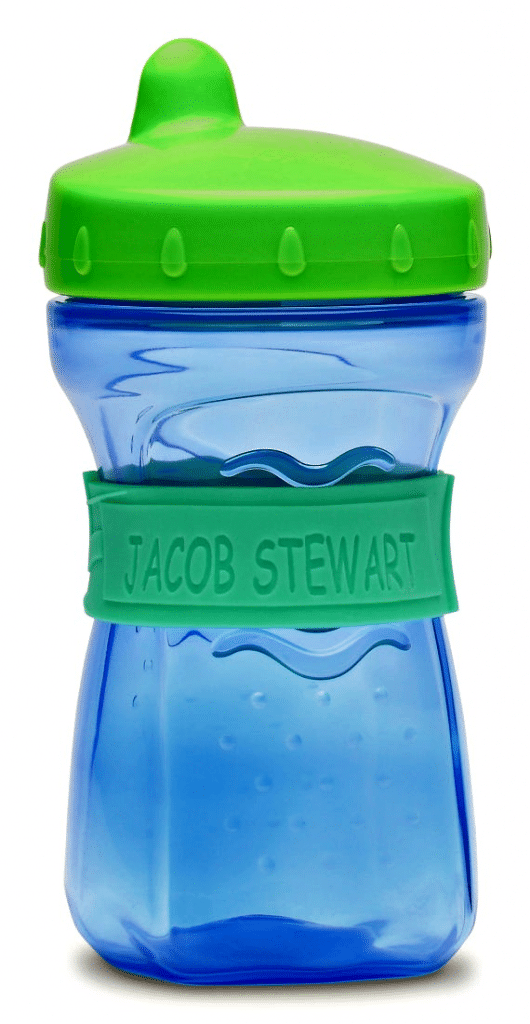 We used Tommee-Tippee bottles for both of our babies. When we had our daughter I had a really tough time trying to find labels that would stay on the bottles for the daycare and still remove easily at the end of the day. When I asked around, it seemed like masking tape was the only solution. I did not like the waste and the fact that you couldn't always get the masking tape "goop" off the bottles each evening. There had to be a better way, right? So I began researching for an alternative. Bonus points if it was dishwasher safe!
Then, I discovered these silicone covers! They were exactly what I was looking for and since they came in packs of 3, I ordered 2 sets to cover me for a whole day at daycare. The bands could be written on with a dry erase marker, or allowed for a small round sticker to be placed on the back side.
Those bands are still in use every day on her sippy cup. As a toddler, there isn't an extensive collection of sippy cups and at school there is a lot of duplication. With the band on, we know exactly who they belong to in the class. We loved them so much, I gave a set to my nephew at Christmas a couple of years ago. He still uses them too.
When my son was ready for daycare, I started looking for more bands! We bought these ones from Etsy, which has the child's name engraved into it. Since they are sold in a group of 3, I scooped up 2 sets.
What has been your go-to item that has helped your mornings? I'm always looking for something better!