Raise your hand if you love the idea of cooking with your husband…. but become a little overwhelmed at the thought of cooking dinner with toddlers underfoot. I'm right there with you! My husband & I both enjoy cooking. But we do not enjoy stress. How do we accomplish cooking 6 nights a week, working 2 busy jobs, and still stay married? We manage it. One of the best ways to manage it, is to understand what works in saving stress. I'm going to share with you the 5 best cookbooks for busy moms (& dads)!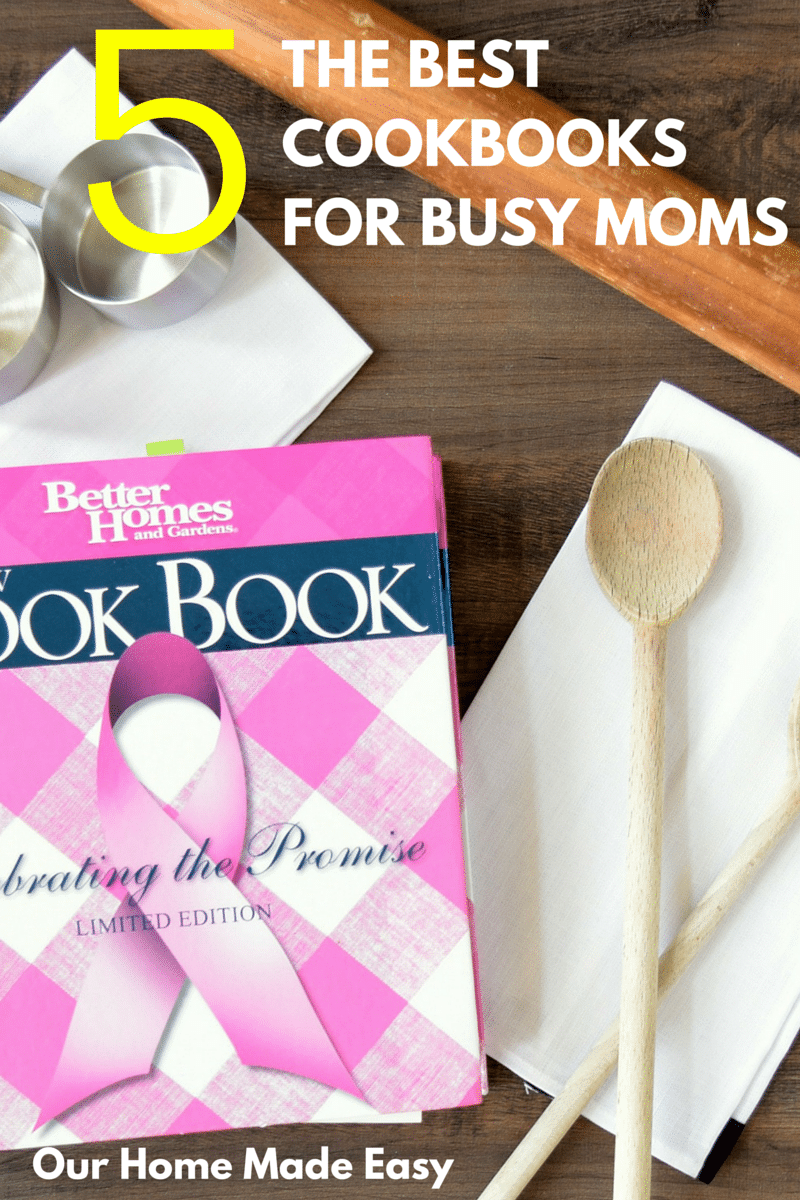 Look, I know you're probably like, "But Brit— I have zillions of recipes pinned, including yours!" <–Wink, wink…. But here is the deal, guys. You are busy, I'm busy and sometimes we can't discover a new recipe every night. We need to have our standbys for a majority of the week. I'm right there with you. We aren't in the post college days where, if we liked cooking, we tried to be complicated and develop new skills. Brulee torch or sous vide anyone? Now, we are thirty-something, and don't have the time to devote to perfecting dinner. We all need easy recipes that will produce a mostly healthy dinner that will appeal to you and the kids will at least try!
How to make it better!
I have lots of pinned dinner ideas (shameless plug), recipe print offs in the kitchen cabinet, and like 3 dozen cookbooks. But you know what, 80% of the time I use the same few cookbooks. High five, Pareto! <– sorry for the enginerd joke.
This week when you are writing down your meal plan, give at least 1 new recipe from Pinterest a try in your rotation. For the rest, rely on the oldies but goodies to get ya through the week!
Add in this easy and free meal planner and you'll be ready for dinner every night this week!
Pick up your free meal planner download here
or
Enroll in the Simply Easy Meal Planning Mini Course. It's completely free, and includes the free meal planner– so sign up for either option (but not both to avoid too many emails!)
The 5 Best Cookbooks for Busy Moms (& Dads)!
(for your convenience, I've included affiliate links. Thank you for supporting Our Home Made Easy! See Disclaimer)
Now it is your turn! What are your favorite cookbooks for your busy life?